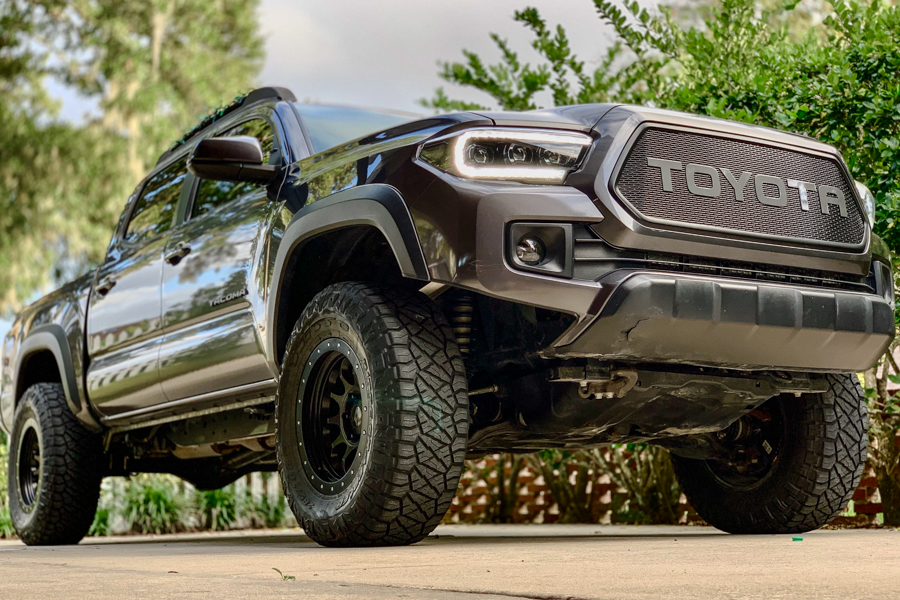 Looking for a Quick & Easy Mod For Your Truck? Here's How To Cut the Lower Stock Bumper On Your 3rd Gen Tacoma
So, you want to change up the look and feel of your front end. You have probably seen all the options for aftermarket front bumpers. You can choose between popular armor brands like CBI Off-Road, C4 Fabrication, or Southern Style Off-Road, and if you are looking for extra protection upfront, this is going to make the most sense for you.
If however, you are looking to make your truck look more aggressive without spending over 1k on a heavy aftermarket front bumper, this modification is for you.
I like to look at it as "trimming some fat". This lower section bumper-cut adds an incredibly aggressive look that completely changes the front end of the truck. I first came across this on a fellow Instagram page: @qmeli.
Sometimes this is also referred to as the "Viper Cut" or "High Clearance" cut – even though it doesn't really get you much more clearance.
Nervous About Cutting Your Truck's Bumper? Fear Not.
To start, you will need a few simple tools that you may have laying around the garage, available on Amazon or at your local hardware store.
Tools You'll Need: 
I understand that this can be a daunting task for some people. Cutting into your 30k+ truck is not an easy thing to wrap your head around. However, with this tutorial, I hope to ease your mind and help to build your confidence as you read and follow along with the process.
This particular article is more of an overview. If you're looking for a complete step-by-step guide, check out Chase's DIY, how-to guide here.
Let's Get Started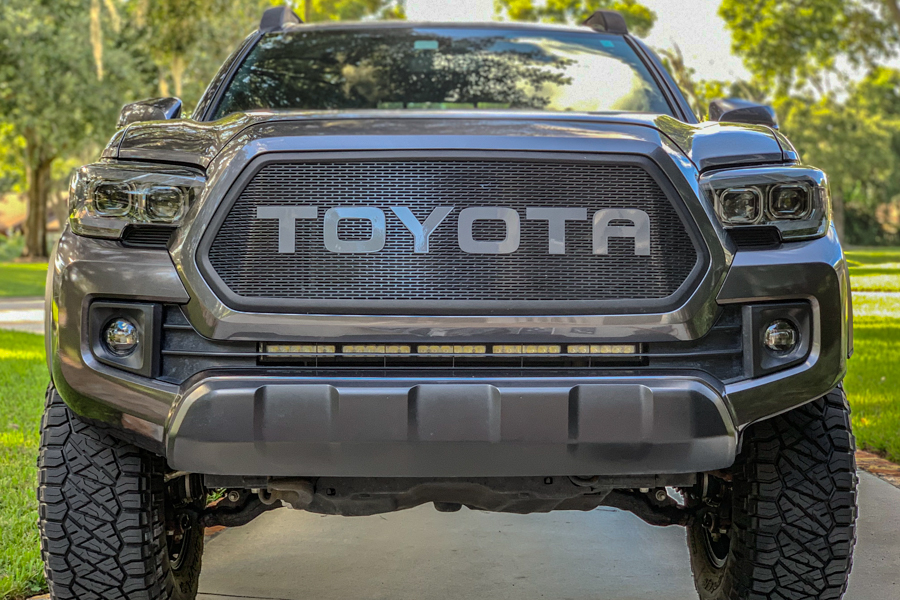 The image above shows you the difference between the bumper cut and OEM bumper, side by side. The left is the stock side while the right has the cut performed.
I would like to point out that you are not taking a lot off of the bumper or sacrificing its structural integrity in any way. This process simply removes non-essential plastic components.
This cut can be performed without taking the tires off. You will be fine leaving them on. So, take a deep breath, get the right tools/equipment and let's get started!
Black Edge Auto Trim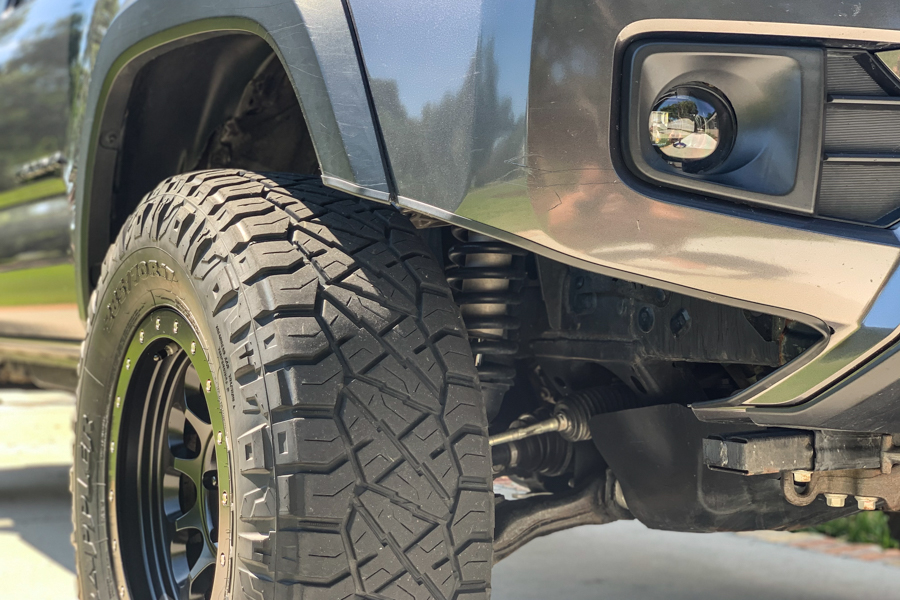 This trim is crucial in making your cut look clean and professional.
It will also help to cover up any small imperfections in your cuts. This material is rubber on the outside and reinforced with some aluminum inside to help keep the shape. It also has some mild strength adhesive in the center to help it adhere to your bumper.
Note: Before you make your cut, use the masking tape to outline your job. I found that doing this helped me get an idea of what I was doing and provided me with an excellent guideline.
Handheld Rotary Tool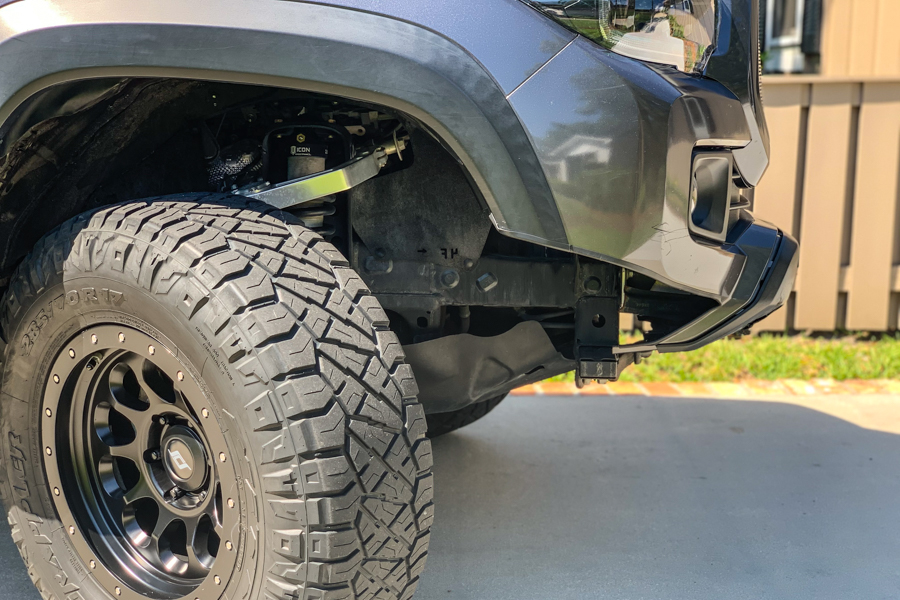 Now that you have your bumper taped and ready to go, it's time to bust out the rotary tool.
This is your surgical scalpel, so handle with care. Wear thicker gloves to protect your hands, proper eye protection and a long sleeve shirt. Trust me, while this is a simple job, you do not want flying melted plastic hitting your eyes or skin.
The kit I ordered at Harbor Freight came with multiple small cutting wheels. These are great for making clean and precise cuts. Take your time and follow your lines. Remember, you can always cut small amounts away until you like the way it looks, instead of cutting a large piece right off the bat.
Dealing With Wheel Well Liner & Lower Bumper Bracket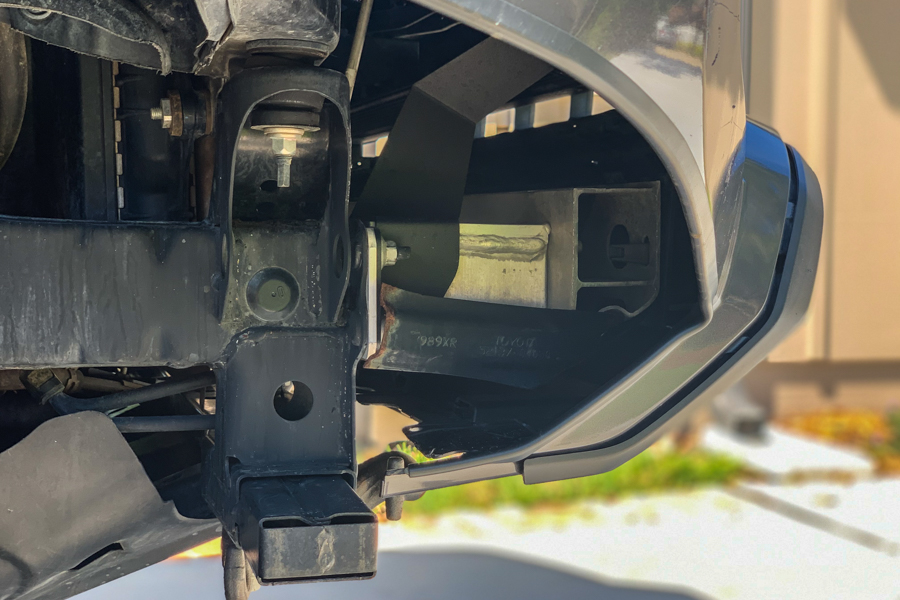 This can be taken care of in a few different ways.
Before you go cutting the wheel well liner, try molding it back with the assistance of a heat gun. I have seen this method work for a few people. I chose to cut straight across and down so I did not have to mess around with the heat gun. This part is important because you want your cut to look clean while avoiding your tires from rubbing against the leftover liner.
A lot of people ask if dirt/debris/mud gets slung up and into the engine bay. I have had this cut done for about a year and have not noticed a dirtier engine bay than normal. Leaving the inner fender bent inwards without cutting is your call.
The bumper also has a black lower bumper bracket. This can be bent up and away towards the center of the truck and out of view by hand. You can also unbolt and remove it completely or cut it.
Final Thoughts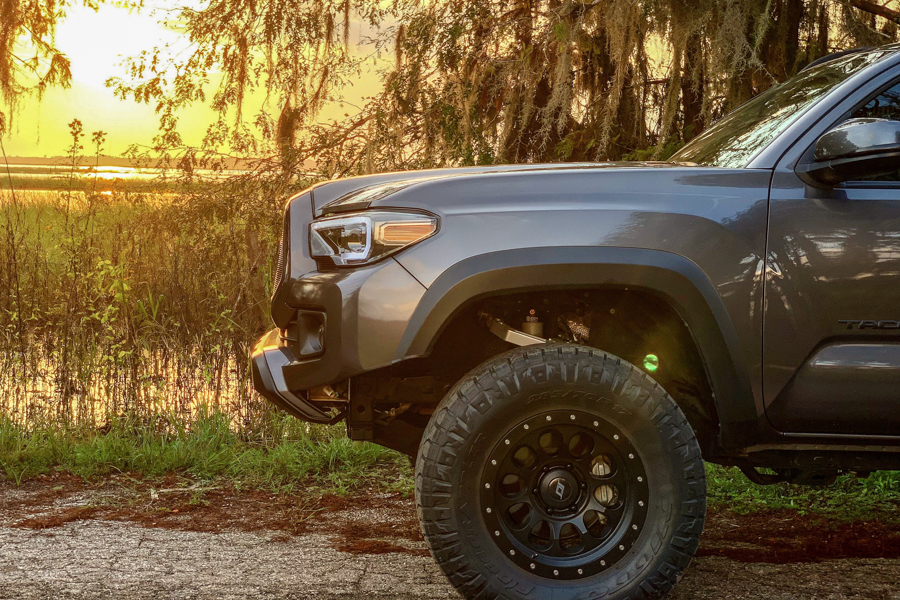 You now have the meanest looking Tacoma on the block.
You saved a ton of money by doing the work yourself and put off having to spend money on an expensive high-clearance bumper. You've got increased clearance and a front end that looks much more aggressive.
After you finish this bumper modification, you will get people looking at your truck asking if you have an aftermarket bumper. Once you tell them you did the cut in your driveway in less than 30 minutes, they will be blown away.