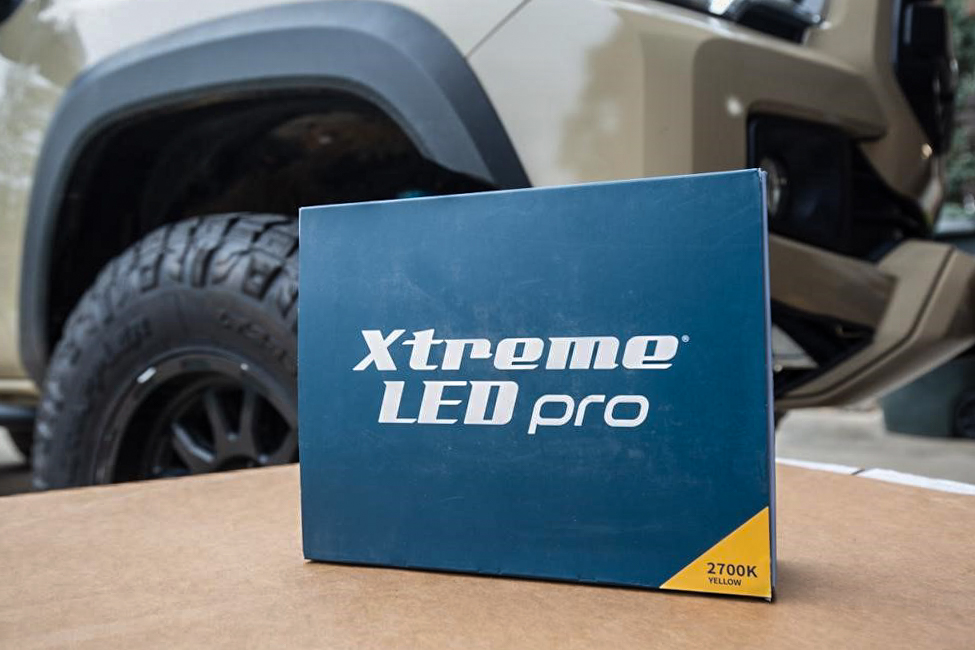 Looking For A High-Quality Alternative to Expensive LED Pods? Try Xenon Depot's LED Pro Yellow Fog Lights For 3rd Gen Tacoma
I picked up a set of Xenon Depot H11 LED PRO Yellow Fogs for my Quicksand 3rd Gen Tacoma, after seeing great results with the high/low beam offerings for the Tacoma.
These fog lights are going to provide 2700K yellow led replacement for your OEM halogen fog lights. The beauty of it is that you can control it through your steering wheel column since it plugs into your OEM H11 Harness. No wiring needed like some other amber/yellow off-road race lights.
As soon as I opened the box, I could tell that this unit is made of some high-quality, precision components. The packaging, the design, the build quality of the actual LED bulbs are incredibly impressive. These are miles beyond any generic bulbs you will find off Amazon and eBay.
Xenon Depot has been around for decades and is a well known and trusted brand name when it comes to many makes and models but especially so with us Tacoma, 4Runner, and Tundra guys.
Product Details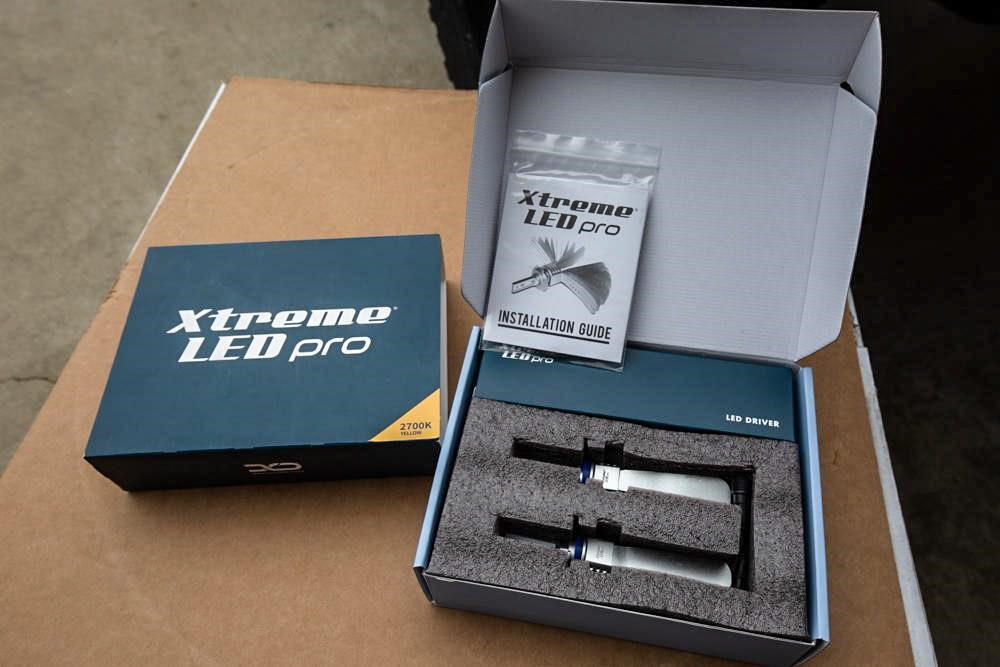 Optimal Heat Dissipation
Aluminum Alloy Leaf Passive Heat Sink, this "moldable" heat sink allows for maximum cooling and operating temp at the most challenging conditions. This product is made for the long haul.
Beam Pattern 
Lumileds ZES LEDs, there are 3 on each side and they closely resemble the OEM configuration. This means better optical match, high luminance and beam punch.
Lumens and Output
750 Stable Lumens (measured during operating time).
They give you a constant output vs inflated numbers from a competitor that may decrease during use. Lumens tend to dip after the light has been on for a certain amount of time, but Xenon Depot has made sure you get the best numbers from their lights.
Size
The LED is extremely compact and way ahead of its competitors, you can tell that this is a quality product right outside the box.
Specifications
H11 LED PRO Yellow Fogs: Check Price
Intensity: 1,150 Lumens (stable)
Emitters: 6X CSP LED/bulb
Light Color: 2700k/Golden Yellow
Input Voltage: 12-24V DC
Lifespan: 50,000 hrs (estimated use)
Xenon Depot LED Fog Light Step-By-Step Install
Now that we know what these lights are all about, let's get started on the install.
Take your time and follow along, you'll have your new Xenon Depot lights installed in no time!
Step 1. Remove Grille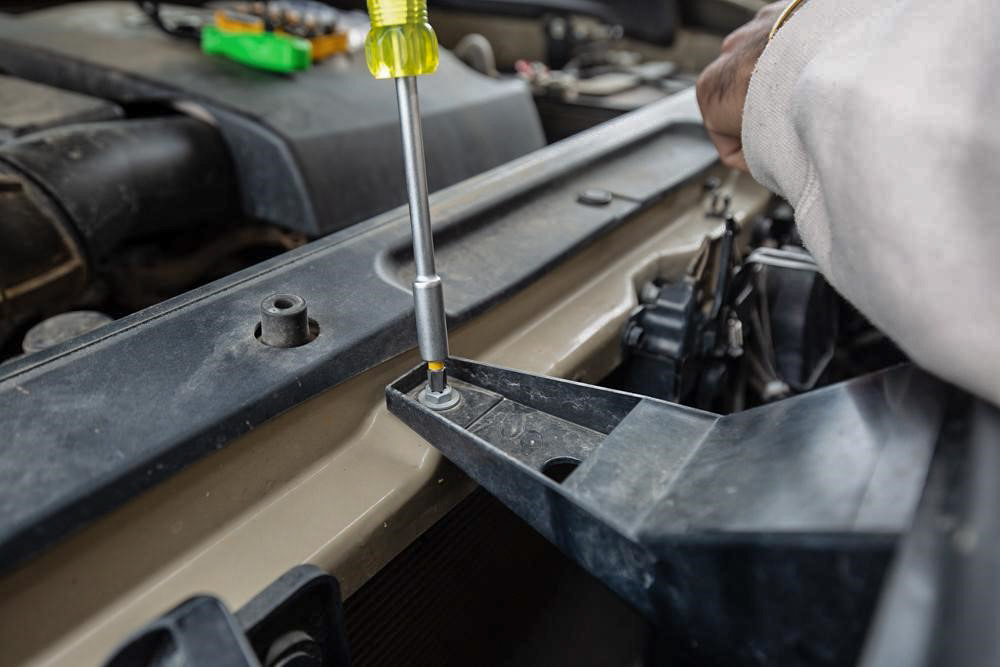 This isn't a necessary part of the installation, but it makes it much easier if you decide to remove the front grille of the Tacoma. The whole grille is only held on by two Phillips screws and 2 clips. Use your screwdriver to remove the Phillips screws.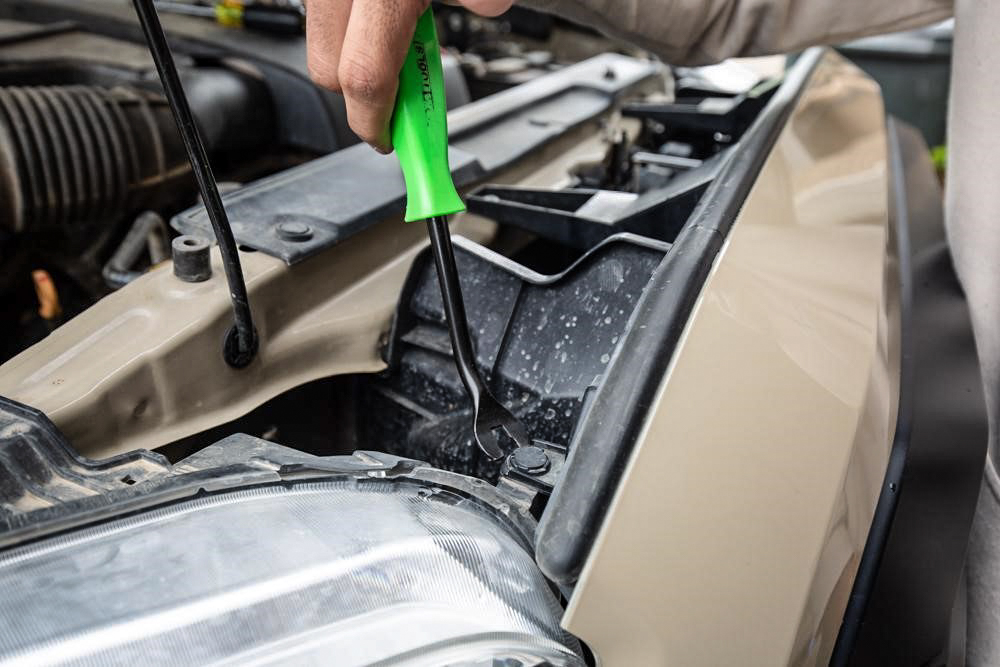 Now, use an automotive clip remover if you have one. Be careful with the clips, because they can break during removal. A flathead screwdriver should work here too, you just need to be more cautious.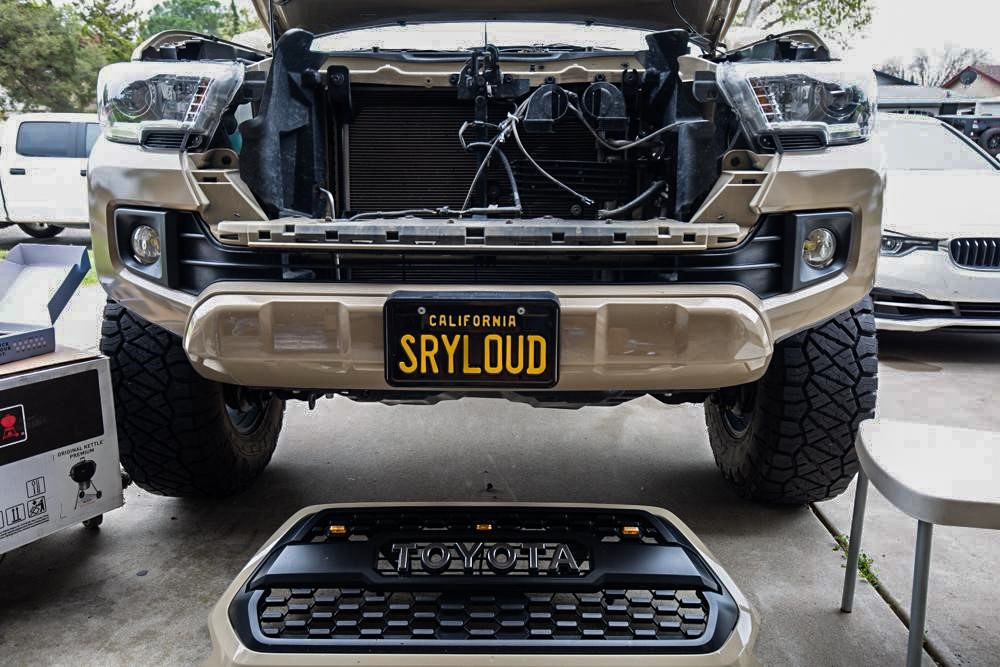 Once all 4 points are removed slowly remove the grille from the vehicle. It will pop straight out, it is connected by two pressure points on each end that will easily come off.
The Tacoma we installed this on did not have any fender liner, so it was easy for us just to reach around on the bumper. Your install will be partially dependent on your setup.
Now that the grille is removed, we can start installing the fog lights!
Step 2. Assemble Harness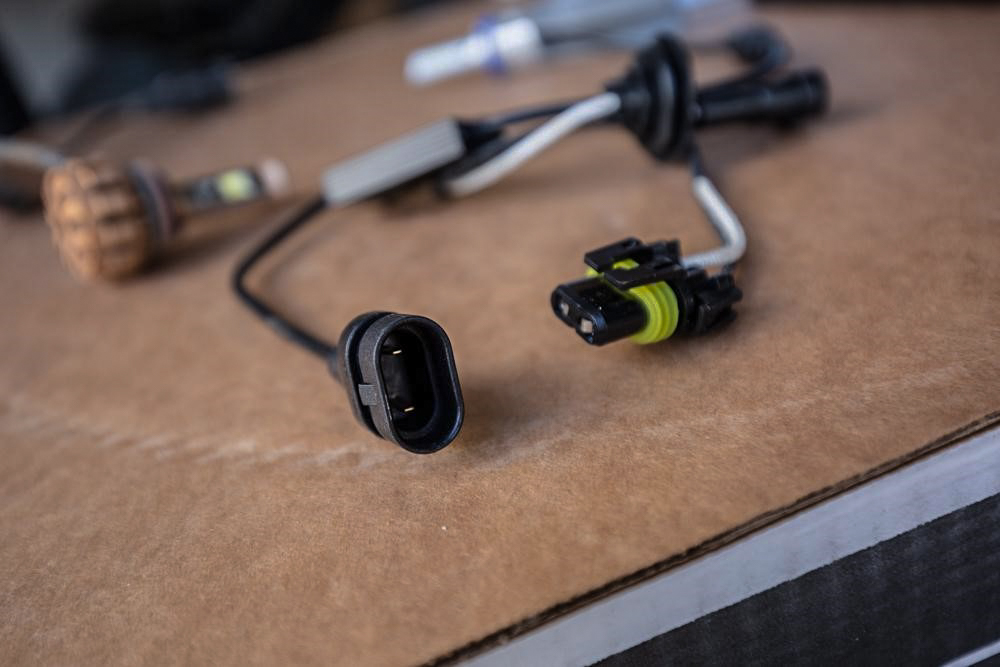 Xenon Depot lights typically come with a harness. You should put this together before attempting to install the fogs.
The LED Pro High Beams come with a harness to connect to the OEM H11 plug.
Connect the two-prong male and female.
Note: polarities may be reversed so please double-check both sides that the positive and negatives are lined up correctly.
Step 3. Connect 4-Prong Connection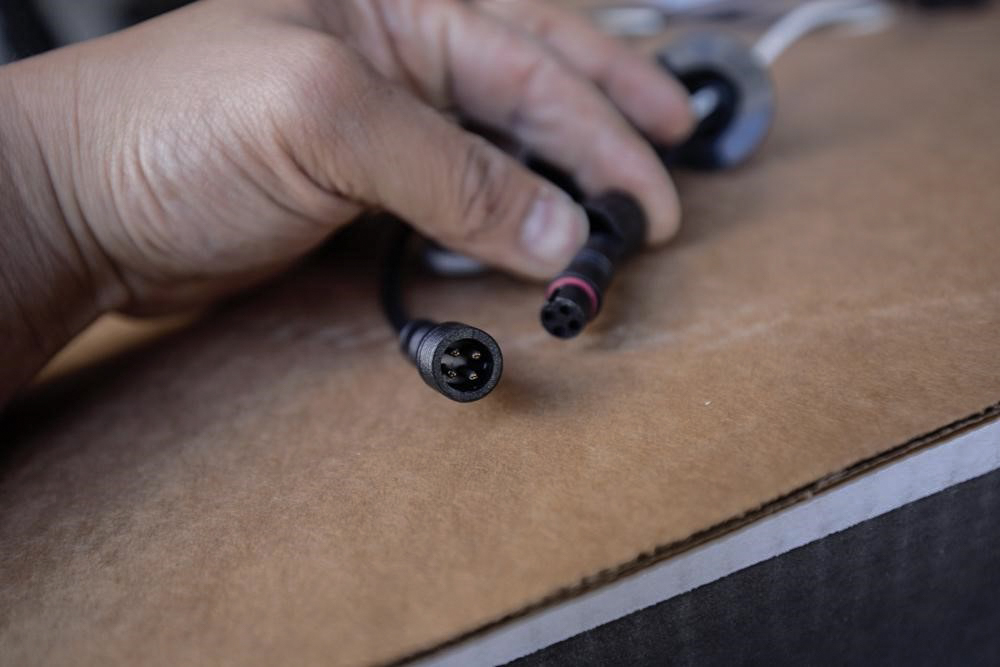 Now connect the smaller 4-prong connection and screw on the weather seal cap.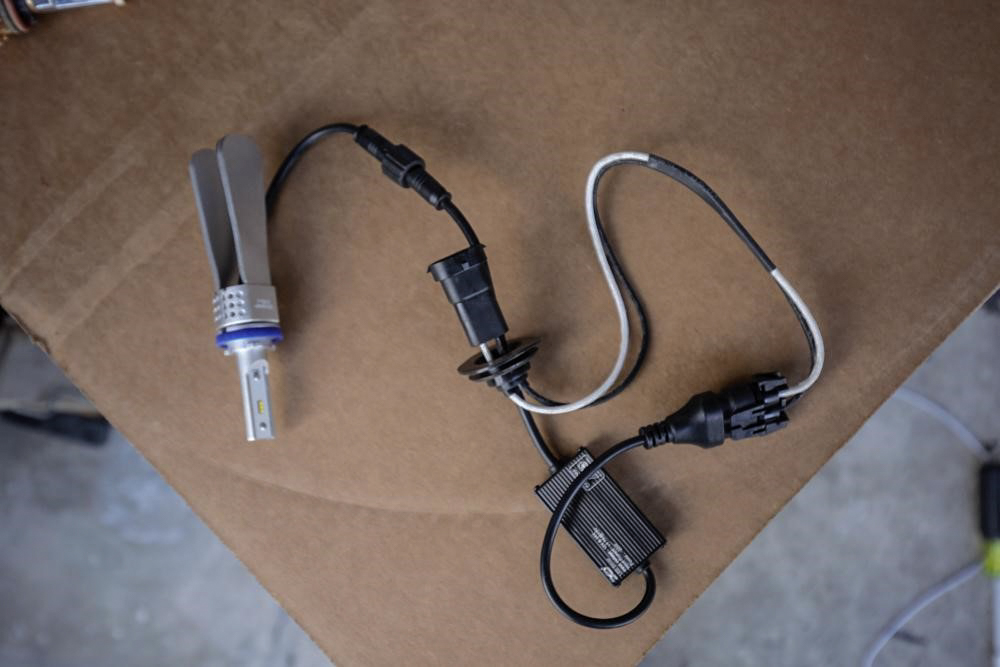 You will end up with the harness and Xenon Depot fog light in this configuration. Now, all that is left to do is to reconnect the OEM H11 plug to the provided Xenon Depot One.
Step 4. Remove OEM Fog Light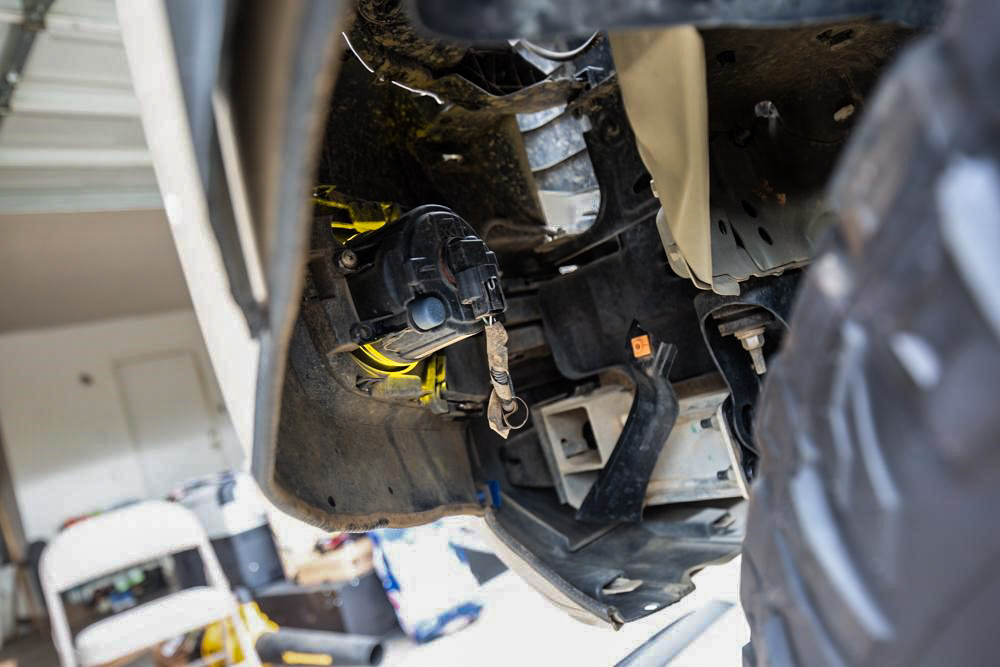 The OEM fog light configuration looks like this. I recommend unplugging the harness first before removing the whole plug.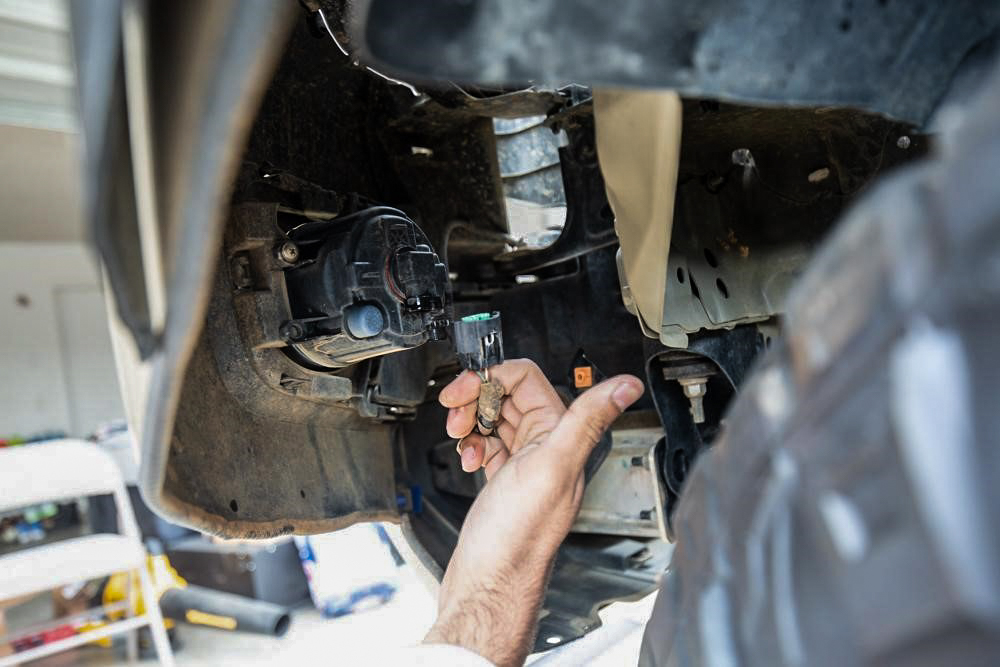 Use a screwdriver to depress the clip to remove. If you've got some dirt in the clip it may be more difficult, you can use a small screwdriver to help work it off.
Go ahead and twist the fog light to remove. The fog light show above is an aftermarket amazon fog light, the OEM one will be a halogen bulb but it is the same process to remove.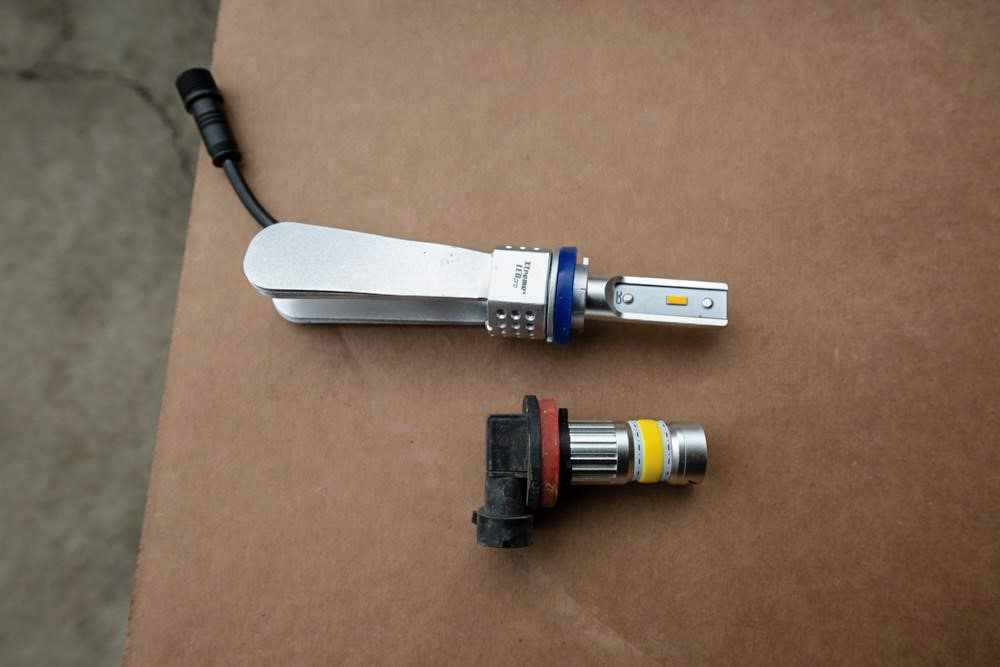 As you can tell the Xenon Depot LEDs build is far superior to your average amazon light/OEM halogen. The Amazon light has a smaller heat sink which could cause it to fail.
Step 5. Install Xenon Depot Fog Light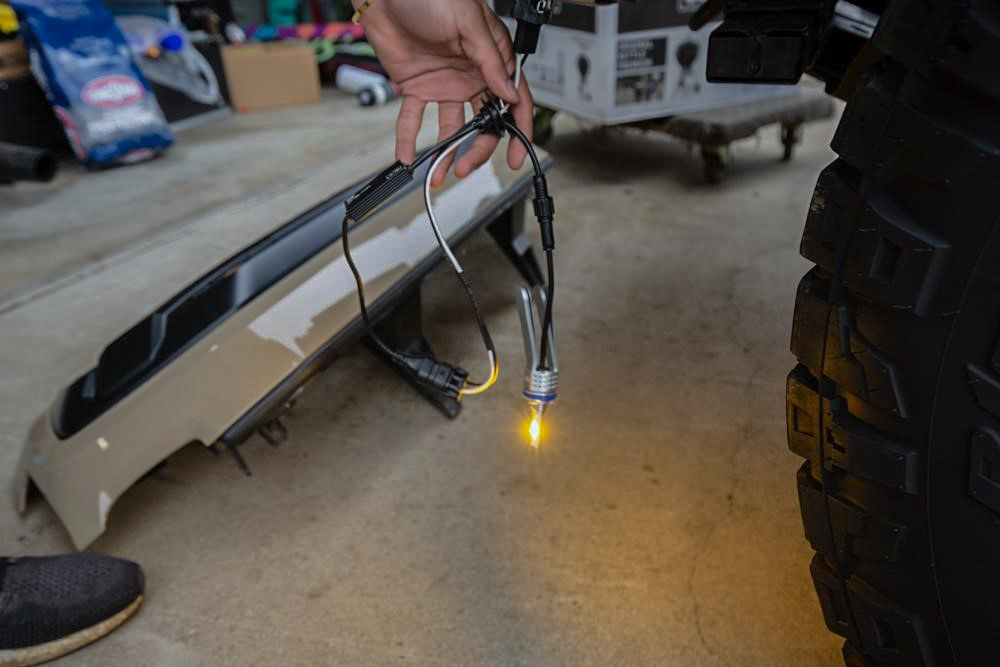 Before plugging your new Xenon Depot light back into the fog light housing, double-check that they are working. If they do not work right off the bat, your polarity can be reversed on one of the connections. So make sure they are connected in the proper orientation.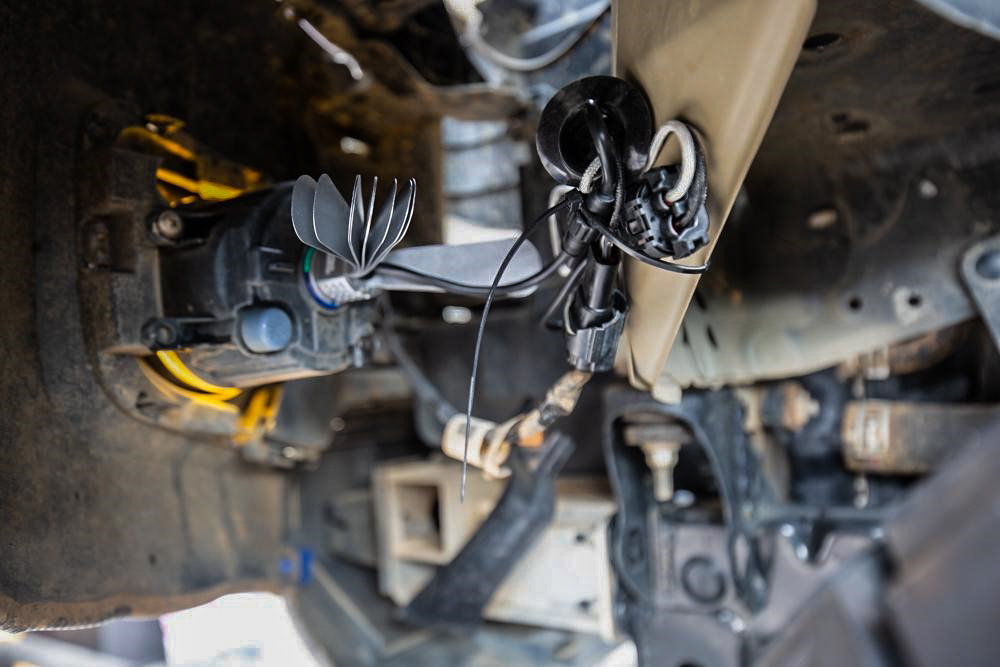 Plug the light back into the OEM housing and find a proper place to mount the harness.
We decided to use the sheet metal right behind the light to secure it. Use zip-ties to secure it to the sheet metal. Use as many zip ties as you need and make sure that it's secure.
Viola, you are done! Easy as pie!
Final Thoughts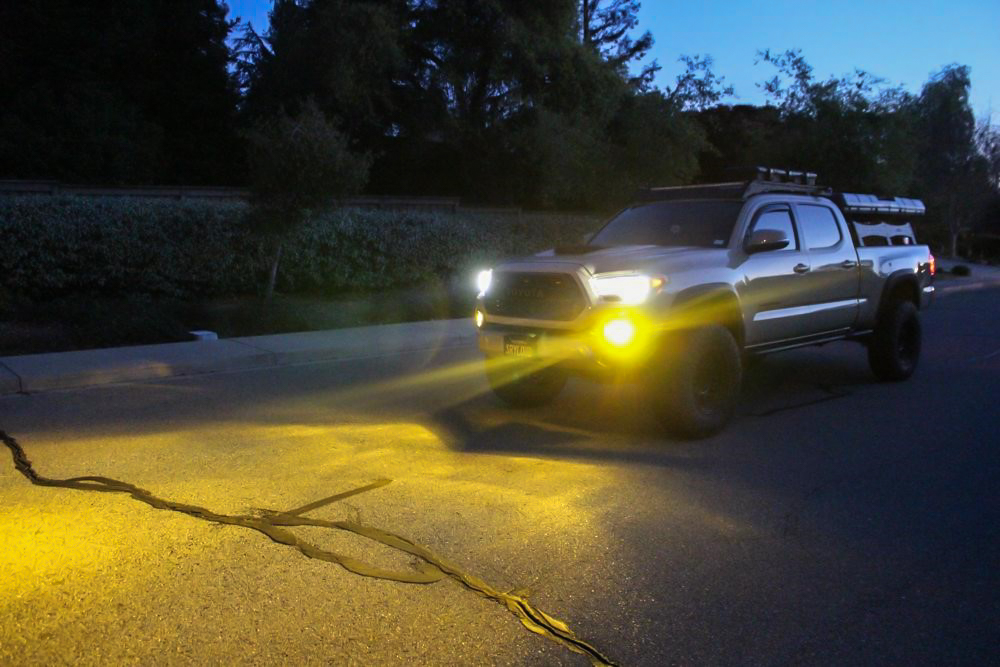 You can see an increase in brightness right off the bat. The lights emitted a clean yellow beam and it reached farther than the OEM/amazon replacements.
High Beams + Xeno Depot H11 Fog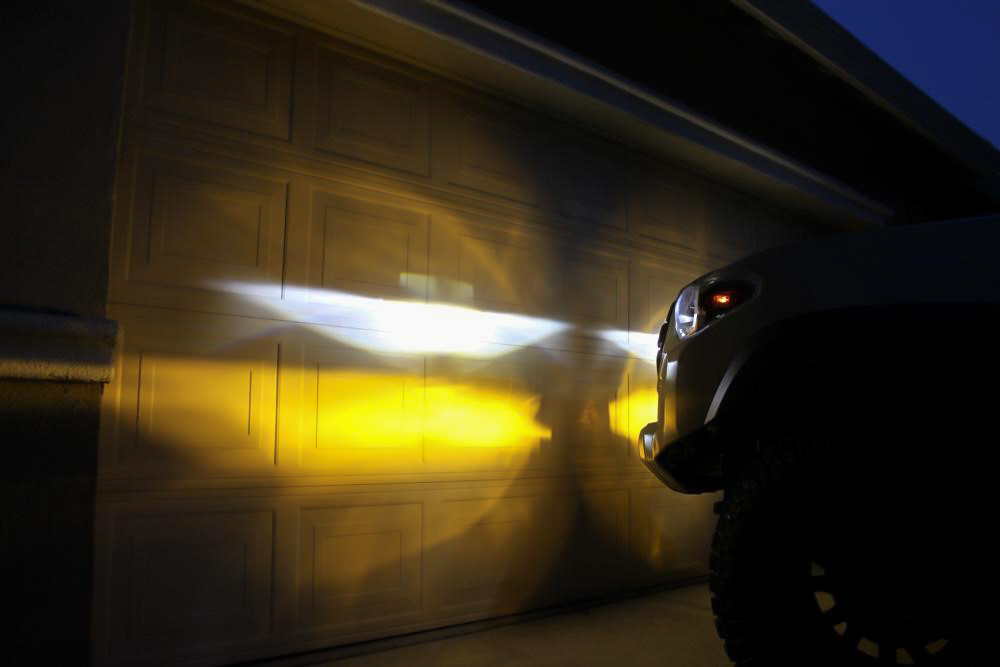 Pictured above, high beams and Xenon Depot H11 Fogs.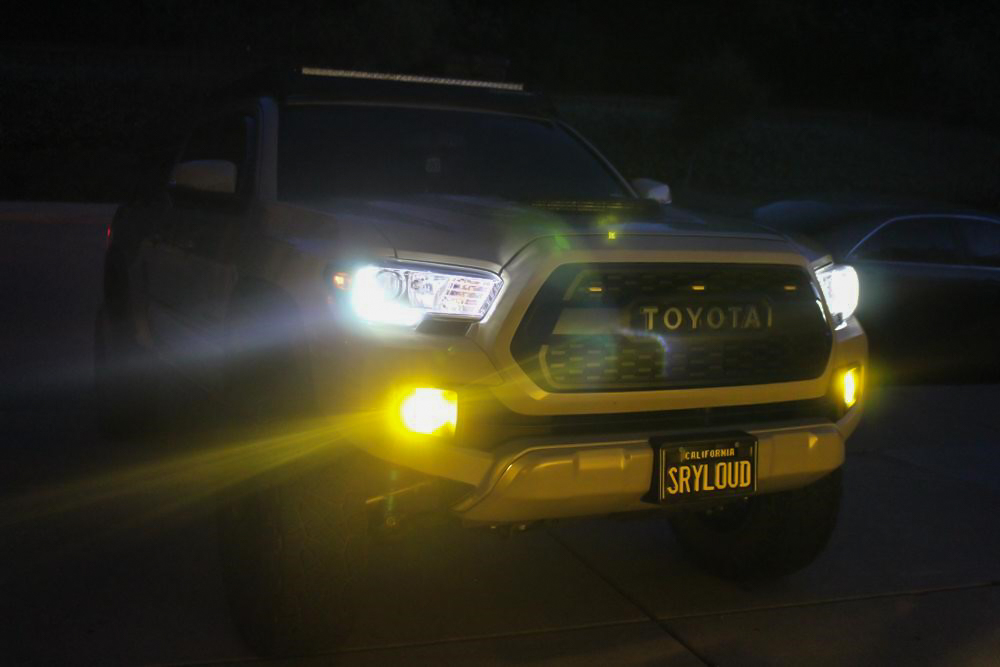 I recommend this to someone that is looking for a solid OEM fog light upgrade. Many people decide to go with Baja Squadrons (SAE and non-SAE) but depending on your truck configuration, this is a great alternative and it's much cheaper. Especially with trucks keeping their OEM fog light housings. The Xenon Depot lights are also street legal, so you never have to worry about receiving a violation.
That being said, this is another high-quality product I wouldn't hesitate to recommend.