ARB Front and Rear Air Lockers For Your 2nd or 3rd Gen Tacoma: Deciding What Suits Your Needs
Air lockers are a large financial investment and the decision for this upgrade wasn't an easy one for me. It took me months to figure out exactly what I wanted to do as far as lockers and gearing went. I knew that if I went with the right locker setup, it would completely change the driving manner and capabilities of my Tacoma.
My Tacoma isn't just used on trails. I also enjoy driving my truck around town. Because of this, I was naturally drawn to the air lockers over a "lunchbox" style. This type of locker is always engaged and has some subjectively negative side effects when driving on paved roads (binding, chirping tires). The air lockers are completely selectable when I need them and my truck retains the stock feel when they aren't engaged.
The easiest decision for me was which brand of air lockers to go with. ARB has an extremely strong 4×4 heritage and they have put a lot of research and development into their products. ARB stands behind its products by offering a great warranty as well.
Let's dive into the various components of my locker setup.
The Air System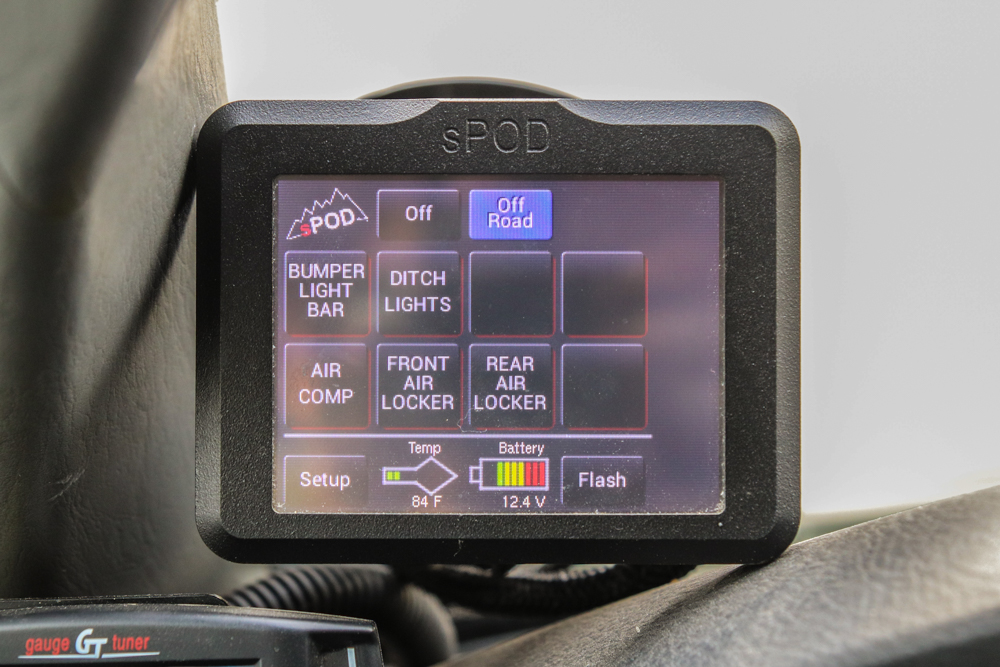 If you decided to go with the air locker system, you do have to hard mount an onboard air system. For some people, this can be a downside, but for me, this provides some added benefits for off-roading. Not only does this compressor work with my air lockers but I now have the ability to air my tires up and down remotely,  which is essential while on the trail.
ARB Air Locker Tacoma Options (check vehicle fitment!): 
ARB Air Compressor Options: 
The air locker activation system is the smallest and is only designed to initiate an air locker. You won't be able to use this compressor to air up your tires. It's the cheapest option, but the least functional.
The high output version (known as the single) is ARBs medium-sized compressor. It can trigger your air lockers and can be used to air up your tires fairly quickly.
The maximum output (known as the twin) is the largest of the three. Sporting a twin motor, this is THE mother of all compressors. If it's in your budget, this one is definitely the way to go.
However, at the very least, I would recommend the medium-sized one, as it is the most practical considering price and function.
With this upgrade, you will need a place inside the cab of the vehicle for three switches – air compressor, front air locker, and rear air locker. This is where I ran into a bit of an issue. I already have ditch lights and a light bar and was about to add three more switches to the mix. I decided the best option for me was to clean up the inside of the truck a bit and go with the sPOD Bantam as my control center.
Why Run Dual Lockers?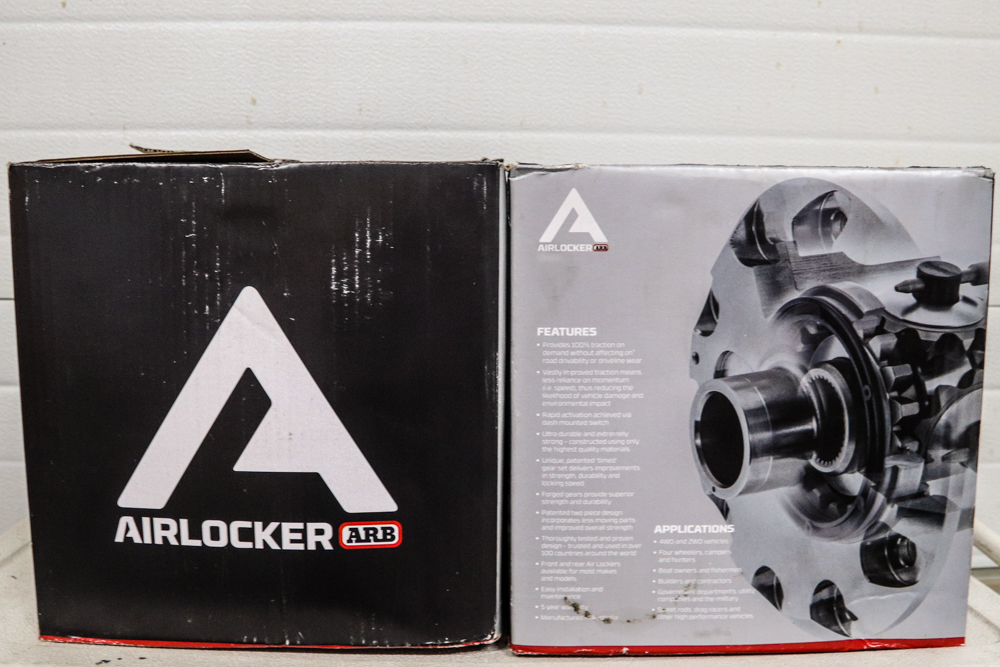 For the longest time, I mostly used the truck for family adventures with a couple of off-roading trips a year. I always thought air lockers would be a great addition to the truck but I never thought I really needed them. As time went on, our family adventures started to become more and more 4×4 oriented.
My Tacoma is a TRD Sport that has open diffs, and because of this, I was getting stuck from time to time. It only took a few times getting stuck out on the trail until I got in contact with KRave Automotive, a local shop here in Calgary, and started asking questions about air lockers. I knew I could trust their suggestions as they are a reputable Toyota 4×4 specialty shop.
What really ended up selling me on dual lockers was the advice and experience of one of my friends. He had recently put the ARB Air Locker setup in his Tacoma. I was able to see firsthand the difference this upgrade can make. We went out off-roading and I was blown away by how controlled and effortless he was able to climb almost anything we came across.
Front and rear lockers are the way to go if you are serious about offroading.
Locker & Air Compressor Install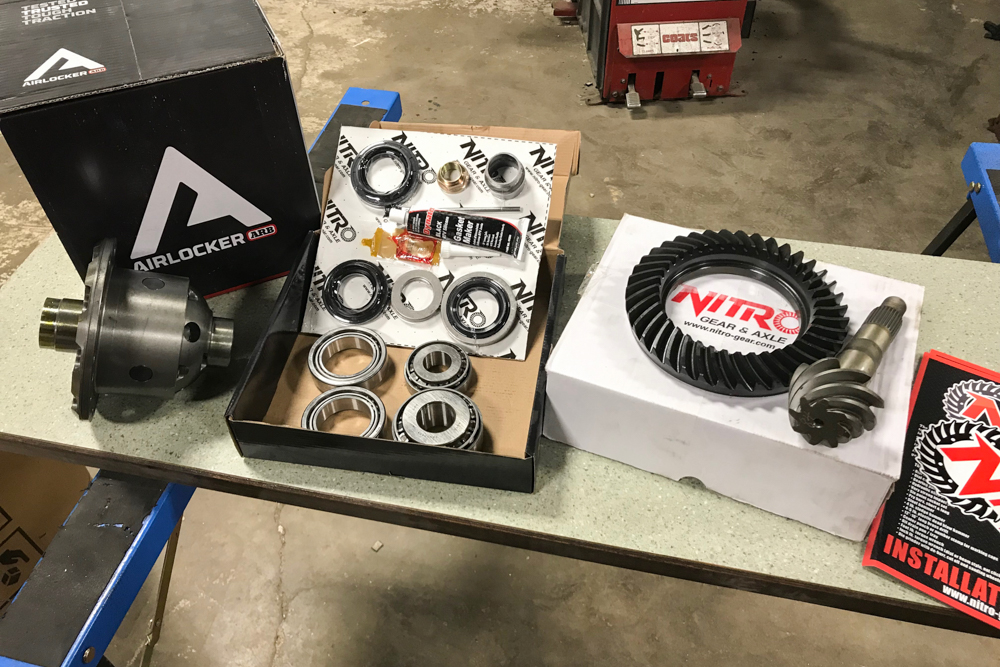 I like to do a lot of work on my truck myself but this wasn't something I felt comfortable doing at home. The process is pretty labor-intensive and there's a lot of room for error. I would highly recommend leaving this one to the professionals and going to a local shop you can trust to do the installation.
If the dual air lockers are not installed correctly they can cause some serious and costly damage to your vehicle. The last thing you want to do is save some money and blow up your differentials. I wasn't willing to take that chance. I knew I didn't want to get my hands dirty with this installation, I took the truck to KRave Automotive again. I was extremely happy with their work and the quick turnaround time.
First Impression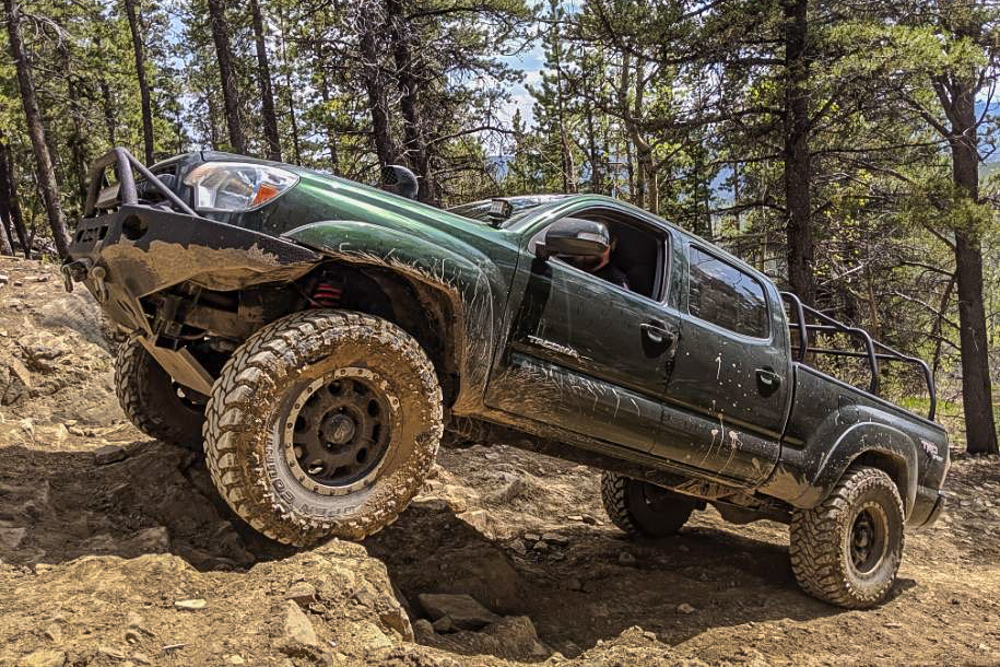 Once I got the truck back from the installation, I couldn't wait to take it out and see the difference this upgrade had made. I was extremely impressed that on the way to and from the trail, the truck handled how it always had. Essentially like a stock driveline would.
When we arrived at the trail the conditions were fairly dry and I had a feeling I might not even need to use the lockers that day. Out of nowhere, a big storm rolled in and things started to get a little slippery. Finally, perfect conditions to try out these new air lockers! My first impression? I  was totally blown away. Even in the thick mud, it seemed like the traction and control were endless.
It's safe to say I was even happier once we had finished the first shakedown run.
When Do You Need Lockers?
Now that I have had the lockers for a few months I've been able to test them out in different scenarios. Not every situation is the same, and I don't always need to use both the front and rear air lockers at the same time, but I have run into a few situations where having dual lockers was a huge help.
I like to use both the front and rear lockers when I am climbing rock ledges. The added traction from dual lockers allows me to have better control of the truck and not have to skinny pedal my way up the ledge.
My all-time favorite situation to use the dual lockers is in the deep snow. Here in Alberta, we get a ton of snow every winter and some of our trails can get pretty inaccessible. This is where the dual lockers and bouncing the rev limiter comes into play. Not only is it a blast, but it's one of the only ways to break trail in fresh, deep powder.
Final Thoughts
Although this upgrade is a large financial investment, I would highly recommend it to everyone who wheels their Tacoma. Whether you spend your time on the trails climbing obstacles, dealing with snow, or dealing with mud, this is the upgrade for you.
The air compressor and dual air lockers won't change the way your vehicle looks but I promise you it will change the way it performs and ultimately, how capable it is in technical situations on the trail. I am consistently blown away with the many off-road advantages the dual air lockers have given me in every condition, and season, the great outdoors have to offer.