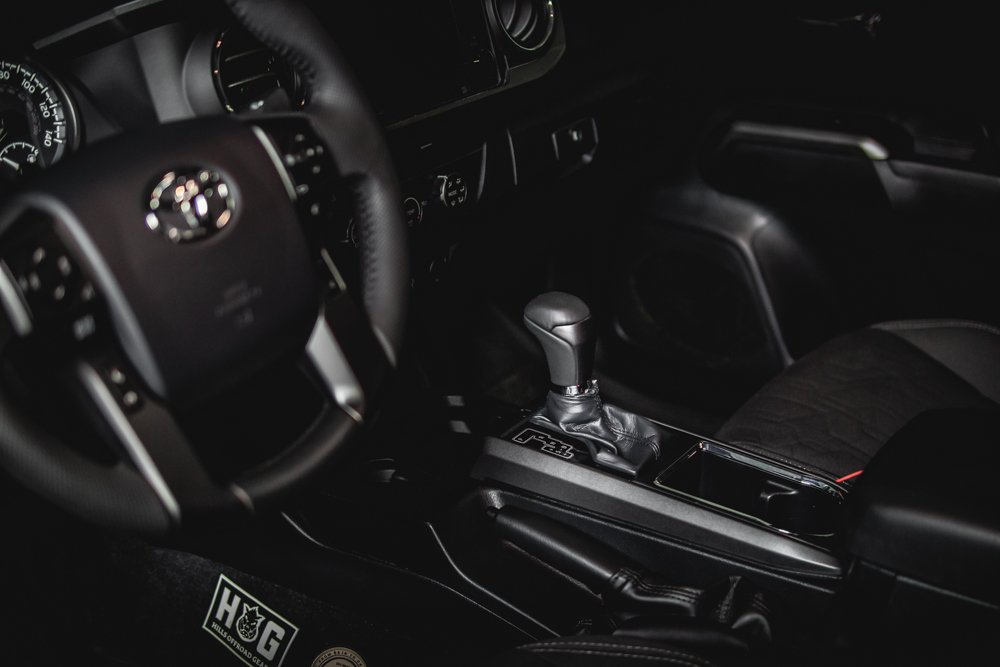 Looking for a Way to Upgrade Your Tacoma's Interior? Check Out This Buyer's Guide to Tacoma Shift Knob Replacements
When it comes to modding your Tacoma, sometimes the smallest details can have the biggest impact. Interior modifications are often overlooked and deprioritized in favor of exterior mods that can make your truck look cool.
While there is nothing wrong with having a good looking truck on the outside, some of the most functional and satisfying mods are done to the interior. I mean, the interior is what you are looking at the whole time you are driving, so why not make it look a bit more aesthetically pleasing?
One of the easiest ways to change the look of your truck is to get a replacement and upgraded shift knob. A new shift knob is an easy, yet effective way to change your Tacoma's driving experience.
There is a nearly endless selection of aftermarket shift knobs that you can buy, so finding one may be overwhelming. I have personally done the research to find you the coolest shift knobs on the market to replace that boring Tacoma shift knob.
Before I dive into the list, there are a few things worth noting before buying an aftermarket shift knob.
3rd Gen Tacoma Shift Knobs
3rd Gen Shift Knob Mounting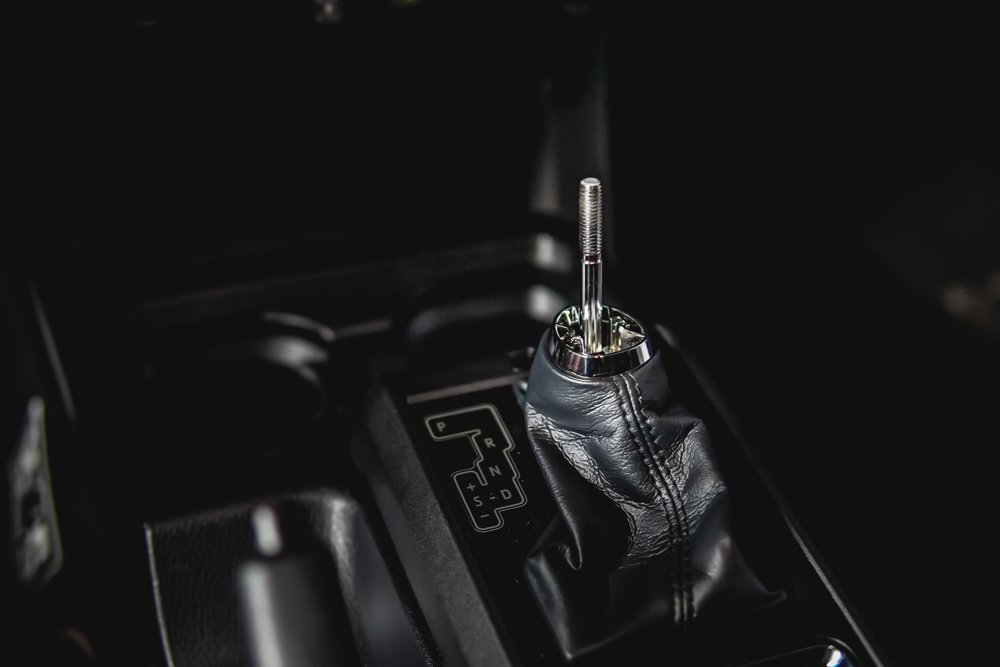 I want to start by explaining how the stock Tacoma shift knob is attached.
The stock Tacoma shift knob uses a special shift boot collar with a pattern in which the Tacoma shift knobs click into perfectly. The issue here is that most aftermarket shift knob manufacturers create generic products and typically don't account for each vehicle's unique style of shift knob attachment, especially the 3rd Gen Tacoma.
While you can still use the stock shift boot collar, it won't work seamlessly with most aftermarket shift knobs. Most of the shift knobs on this list require some form of alteration to look like they belong in the truck.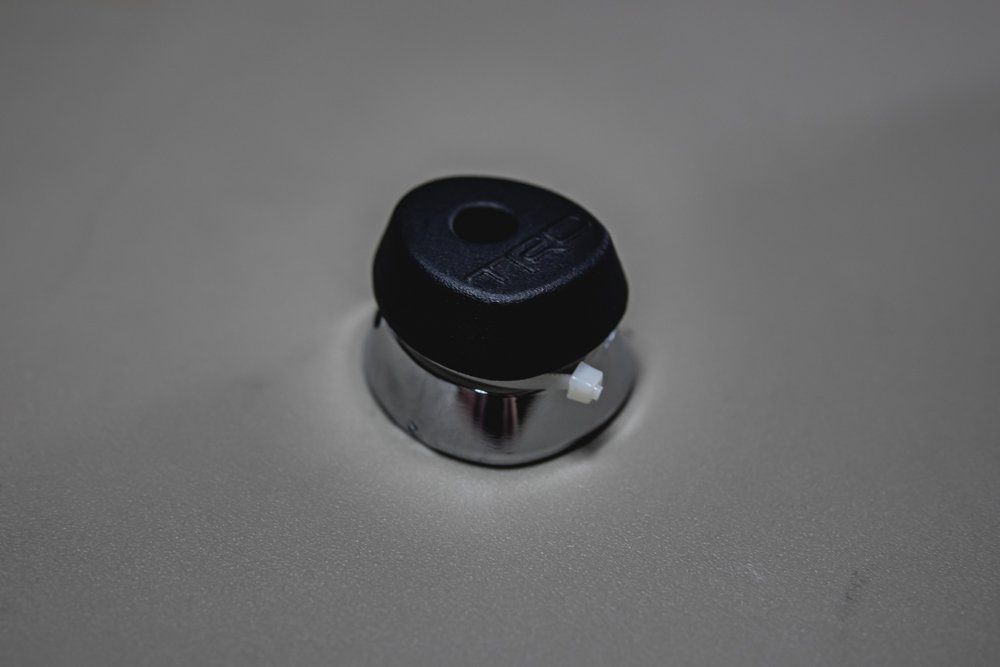 Don't fret, because an Etsy shop that goes by the name TrailbreakerCustoms has created a solution to help make your aftermarket shift knob install look OEM.
TrailBreakerCustoms created a shift collar cover which covers the chrome collar pattern and hugs the shifter rod. This helps to create a seamless look when adding an aftermarket shift knob.
The only drawback here is that the aftermarket shift knob will not be attached to the collar. However, it works well with the Getta Grip shift knob I installed and I don't even notice that it isn't completely attached. If you decide not to get the collar cover, you can always zip-tie the boot to the shifter rod or simply fold in the shift boot, but that won't be as clean of an install.
Now that we got the mounting details out of the way, let's jump into the list. The list isn't ranked in any way, but I tried to put what I think are the better options towards the top.
Lastly, for those of you with manual transmissions, you should know that most of these options will not fit a manual shifter. The design is different than the automatic shifter. There is a small chance some of the options will work, but I would confirm with the company in question before you purchase.
TRD Pro Shift Knob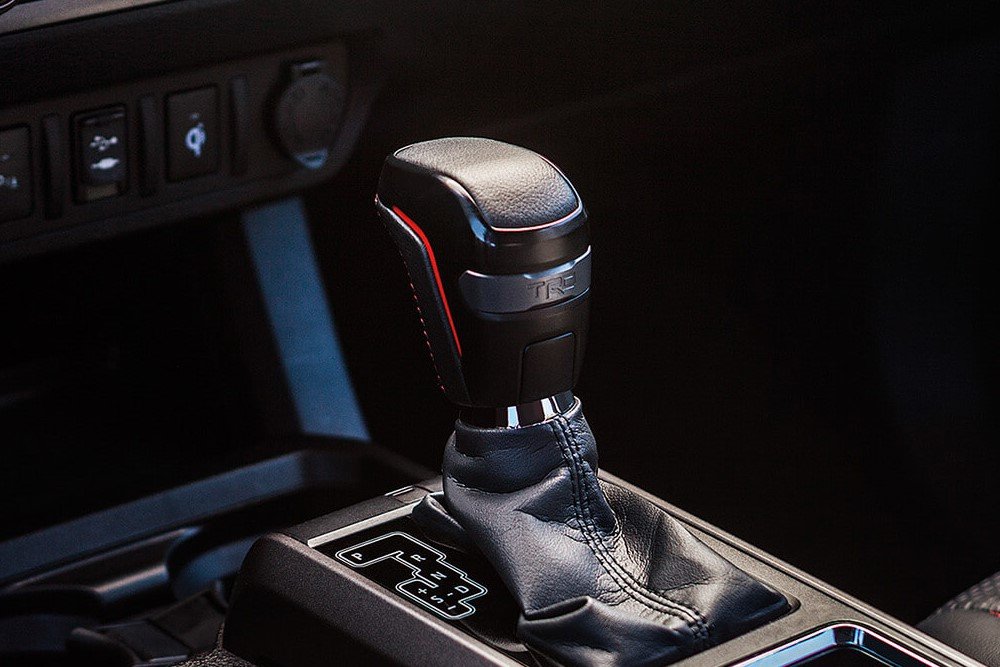 The first shift knob on the list is probably the most popular for the Tacoma. The TRD Pro shift knob. This shift knob is a drop-in replacement for your Tacoma's OEM shift knob.
The TRD Pro shift knob is a sleeker version of the stock shift knob found on the lower trim Tacomas. It has a more chiseled look with angled edges and some red and gray accents with TRD branding. Since it is a drop-in replacement, meaning it has the clips that match perfectly with the shift boot collar, the install is effortless and should only take about 30 seconds of your time.
To install, simply push down on the shift boot collar until it detaches from the stock shift knob. Next, unscrew the stock shift knob and screw on the TRD Pro shift knob. After that, you just reattach the shift boot collar to the new shift knob and you're done.
You can typically find the TRD Pro shift knob for under $100, and sometimes find a deal for a bit lower.
Find It Online
MESO Customs Stealth PRO Shift Knob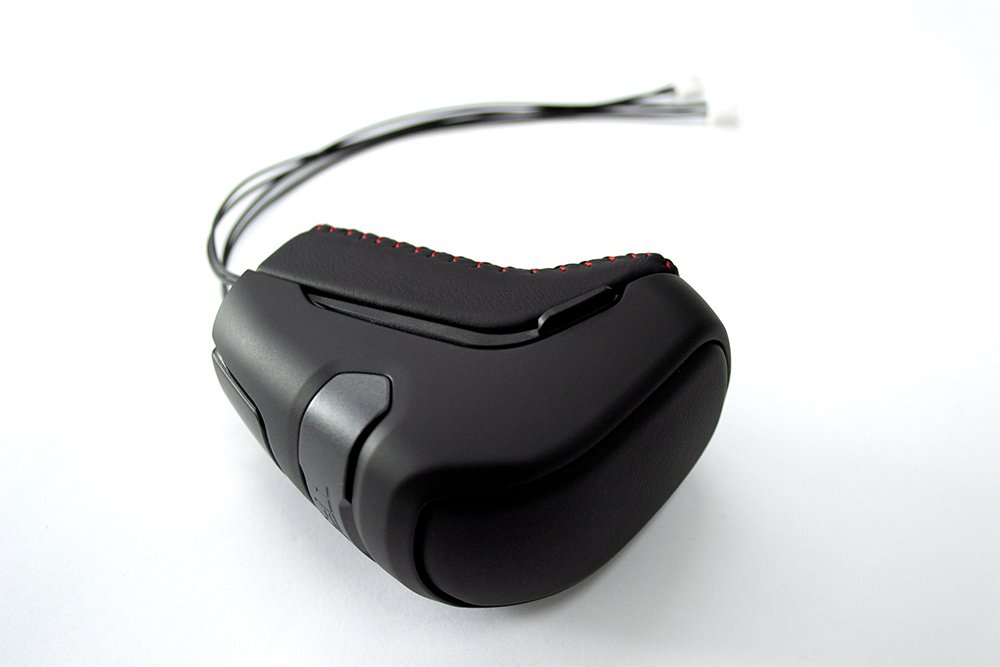 If you have owned a Tacoma for a while, you have likely heard of MESO customs and all of the cool stuff they make for Tacomas.
MESO Customs sells a custom version of the TRD Pro knob. The MESO Stealth PRO Knob is a modified OEM Pro knob that has two integrated switches on either side. These switches can be wired up to any accessories your truck has, such as the ECT button, light bars, or an air compressor.
You can order the Stealth Pro shift knob with either red or black buttons, but both have the normal red stitching on the leather. This is because MESO Customs uses true OEM TRD Pro shift knobs and modifies them by adding the buttons.
The MESO Stealth PRO knob is awesome, but it is worth noting that they are usually released in limited runs. Like most MESO products, you have to be on the ball with the releases and order as soon as they're posted to the site.
I'm not quite sure about the price for the full shift knob as it's not listed on the website. MESO also sells DIY kits if you already own a shift knob, which retails at $40 for one button or $60 for buttons on both sides, but at the time this article was published, these are also out of stock.
Find It Online
KTJO 4X4 Crystal Shift Knob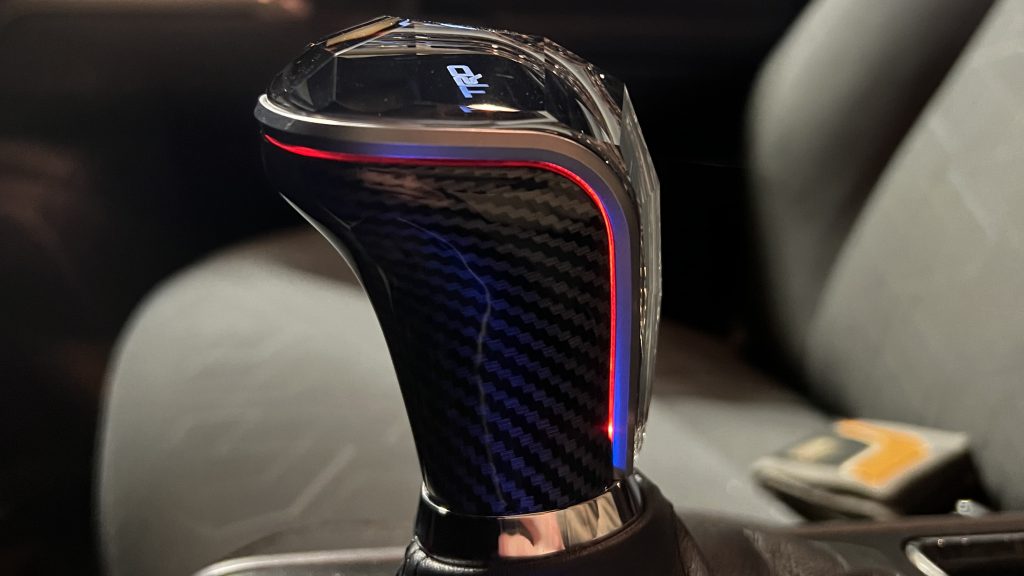 A newer addition to the list, the KTJO 4×4 shift knob definitely stands out from the rest.
For around $100 you get carbon fiber accents, and a backlit crystal portion that features etched logos. It's a neat take on aftermarket shift knobs.
Check out Noakea's install and review post here.
Find It Online
SHIFTIN Leather Shift Knob
This shift knob is another drop-in replacement that varies slightly from the stock Tacoma shift knob. You can find it on Amazon and it is listed as a Toyota Highlander shift knob that will fit in the Tacoma.
The first option of the shift knob is made of perforated leather on the top and front with a piano black accent on the backside, which faces the cab of the truck. The description for this shift knob states that it is made of premium leather and electroplated chrome.
The second option is the black carbon fiber look, which also looks pretty nice but is a few dollars more expensive than the gloss black.
At around $30, this is a great option for someone who wants to retain the stock Tacoma shift knob shape while changing up the look a little bit.
The last option is the walnut wood-style Tacoma shift knob.
If you are looking for a more classy and retro vibe, this shift knob is for you. The back of the shift knob is a familiar faux walnut that is reminiscent of the early 2000s luxury vehicles. This shift knob, while slightly outdated in style, is a cool and unique option for someone who enjoys that early 2000s nostalgic luxury style. For around $30, you can't go wrong if that's the style you are looking for.
The SHIFTIN shift knobs have several 5 stars reviews on Amazon, which seem to be legitimate. Some of the ratings mention that it fits perfectly in the 3rd gen Tacoma.
Find It Online
Getta Grip
The Getta Grip shift knob is a super unique way to change the look of your Tacoma's interior. Though it is marketed towards mountain bikers, the grips are cool enough to be used by anyone.
It's worth noting that I use this grip, and I love the look and feel of it when driving my Tacoma.
The Getta Grip is sold in three different style grips which each have a wide range of color options. Also, the color of the locking rings on the grips can be customized.
Another super cool thing about Getta Grip is that they sell a blank adapter so that fits virtually any mountain bike grip on the market. You can buy this adapter separately for about $20 less than the full grip assembly.
One word of caution with this grip is that it requires cutting the shift boot collar to work. I detail the install process in my GoGettaGrip install/review article.
The full kit with the adapter and grip is around $70 while the blank adapter is about $50.
Find It Online
AJT Design Shift Knobs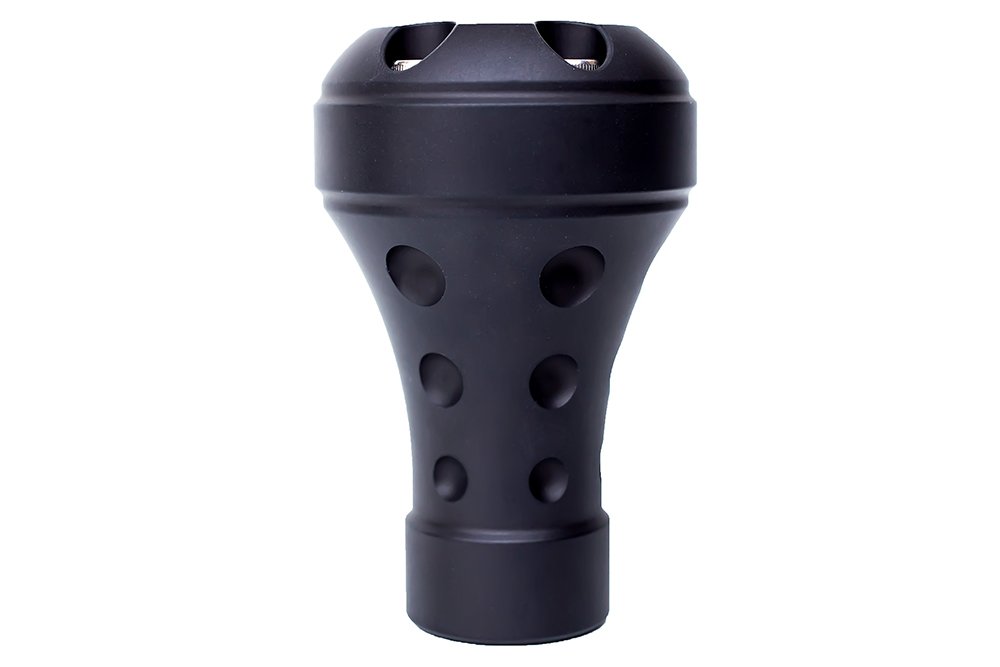 Next on the list are the AJT Design shift knobs. AJT Design creates a lot of cool Tacoma accessories such as key fobs, radio and climate control knob replacements, and these shift knobs.
There appear to be two versions of the AJT Design shift knob. The older version is a bit more rounded while the V2.5 has a more angular and aggressive design.
The AJT Design shift knobs are made of billet aluminum that is CNC machined in the USA. They come in either black or clear. The clear option looks to be raw or brushed aluminum. You can also choose between a few different colors for the anodized screws on the top of the knob.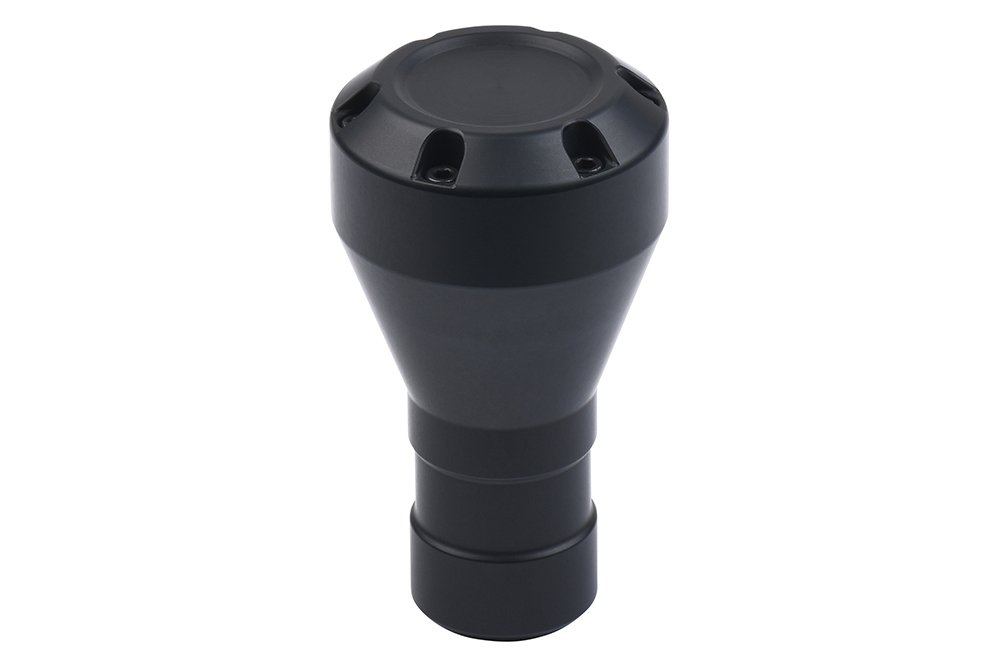 The shift knobs also come in a long and a short configuration. The Tacoma isn't listed under the compatibility section for the long version, so I'd suggest going with the short one, as it is listed.
Whether you go with the original or the V2.5, these AJT Design shift knobs will look great in your Tacoma's interior.
Find It Online
B&M Magnum Grip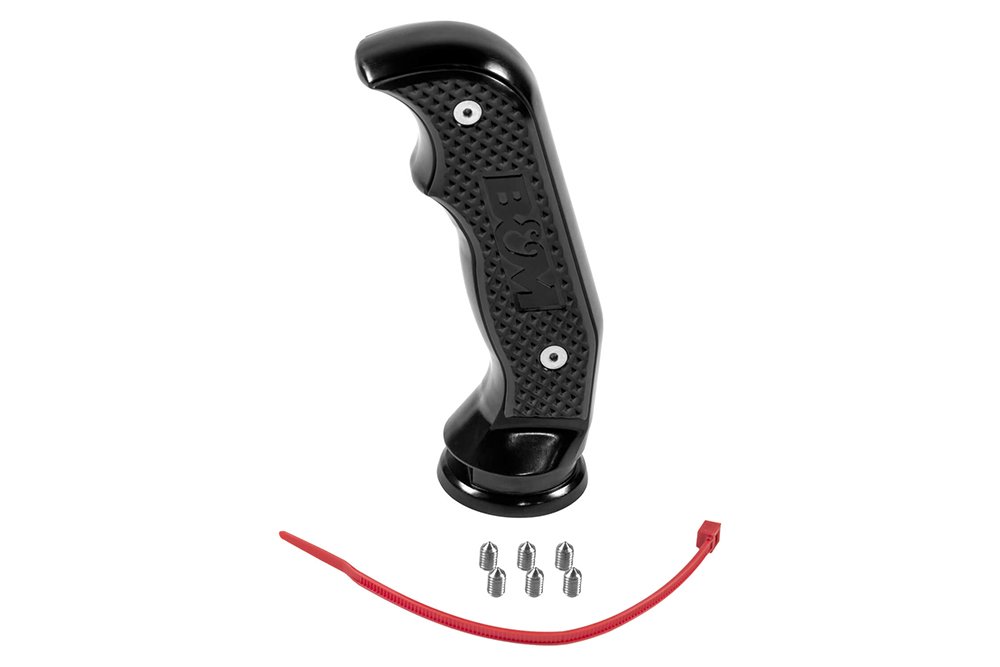 The B&M Magnum Grip shifter is a cool drop-in replacement shift knob.
This shift knob is ergonomic and kinda looks like something you would see in the Batmobile. It is made out of billet aluminum and is modeled after B&M's popular racing style shifters. The sides of the grip are made out of replaceable polycarbonate so you can use any other B&M grip plates to mix it up.
The best part about this shift knob is that it doesn't require the TrailbreakerCustoms collar cap or any other modification. The Magnum Grip has a notch in the bottom of it that allows you to attach the shift boot directly to the grip using a zip tie. As a bonus, you get rid of the ugly chrome shift boot collar.
This shift knob is great for someone who wants an easy install that will provide an aggressive racing look in their Tacoma.
Find It Online
1320 Performance SS Stainless Cylinder Shift Knob
This Performance SS shift knob looks to be a surprisingly nice option for your Tacoma. It is made out of 302 stainless steel which is mostly smooth but with four criss-cross texture grip bands.
The Performance SS shift knob doesn't have any adapters, it is natively M8x1.25 threaded which will fit your Tacoma. Shift knobs without adapters are better because they have one less point of failure.
Another great thing about this shift knob is that it is completely made in the USA.
Just based on the shape of this shift knob, it may even be able to fit nicely without the Etsy collar cap. The bottom of the shift knob sticks out a bit, which means you can zip-tie the boot to it. However, it isn't a notch, so the boot would be able to slide up the shift knob since there is nothing above to retain the zip tie.
Even if it doesn't fit without the Etsy cap, I think it will still be a super clean option for a replacement shift knob in your Tacoma. At around $65, this shift knob is about the middle of the road in terms of shift knob prices.
Find It Online
BFI Heavy Weight Shift Knob
If you are looking to go a higher-end replacement for your shift knob, this Black Forest industries (BFI) Heavy Weight shift knob is just for you. Although it wasn't made to be a Tacoma shift knob, the thread pitch matches and it looks like a high-quality piece.
The BFI shift knob was designed for the Audi R8, which I think is pretty rad. The description touts a leather and metal combination as a superior design characteristic.
This shift knob is a three-piece construction made up of a fancy-looking crest on the top, the perforated leather body, and a stainless steel adapter for the bottom.
I'm intrigued by this shift knob because, even though it's not made for the Tacoma, I think it would look pretty great. Also, the three-piece construction may present an opportunity for a clean install without using the Etsy cap.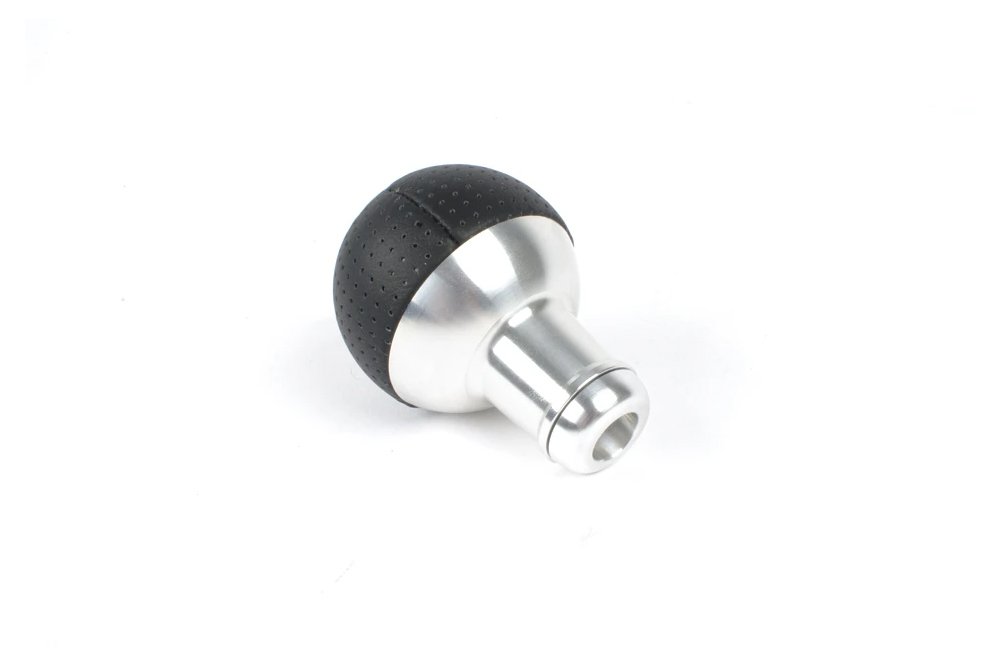 The adapter on the bottom screws into the shift knob, so I think it may be possible to not screw it in all the way and pinch the shift boot onto the shift knob. However, this is just my wild theory so take it at face value.
Overall, I think this could be a very interesting and unique option that I can almost guarantee no Tacoma has… yet! Because this shift knob is targeted towards a luxury car community, the price tag is pretty hefty at around $160.
BFI also has a few more similar but slightly different designs, including a full billet aluminum knob, so check them out!
Find It Online
Mishimoto Weighted Shift Knob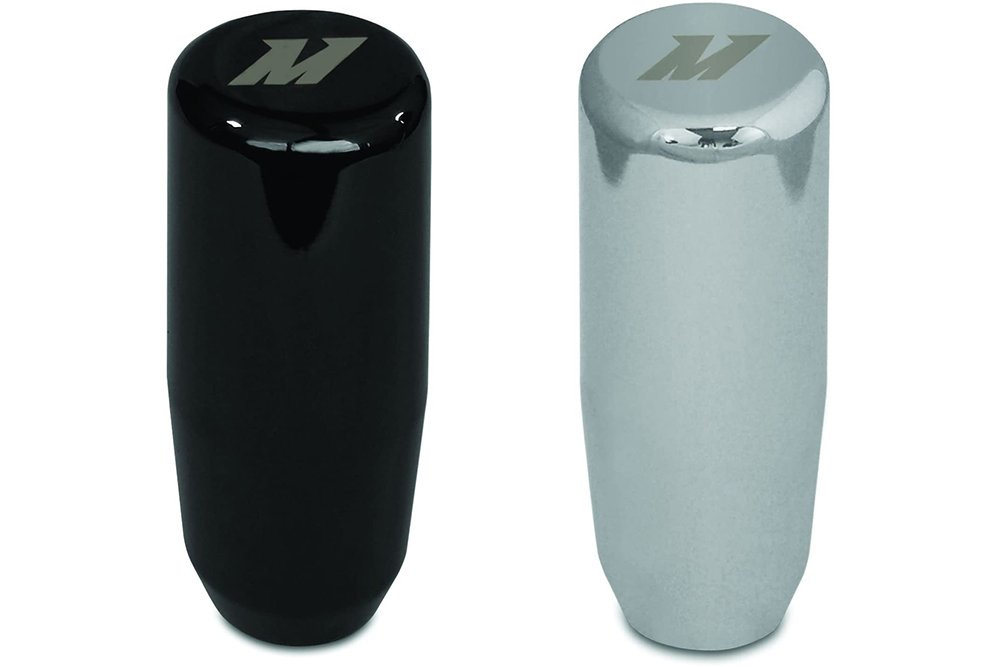 The Mishimoto weighted shift knob has a super sleek design that would look great in the Tacoma. Mishimoto is a fairly popular aftermarket parts company that makes high-quality parts for a reasonable price.
The shift knob is made out of steel and can be had in either gloss black or silver. It has a cylindrical shape and tapers towards the bottom. The tapered design should tie in well when using the Etsy collar cap. It also has the Morimoto "M" logo etched into the top of the shift knob, which fits nicely into the overall design.
The Mishimoto weighted shift knob is a universal fit. It comes with three different thread pitch inserts, one of which is the M8x1.25 that the automatic Tacoma uses.
This shift knob is weighted so it will be a bit heavier than the stock Tacoma shift knob. It is a great choice for someone looking for a shifter with a more substantial feel.
On Amazon it's listed at around $40 and has a little over 4 stars with 512 ratings, so you can be certain you are getting a solid product for a great price.
Find It Online
Mishimoto Carbon Fiber Shift Knob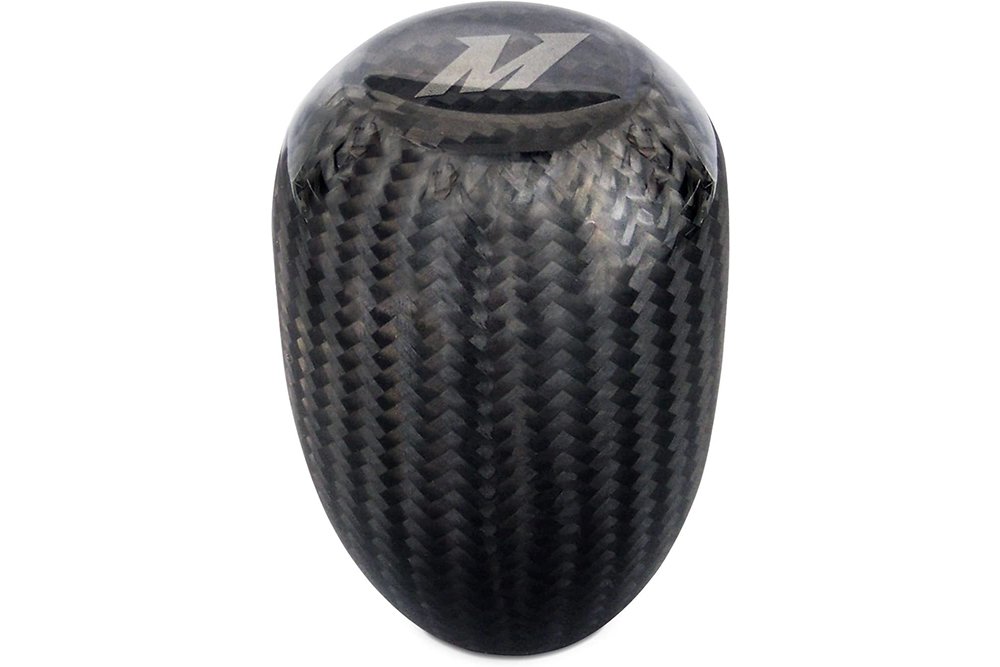 Next on the list is another offering from Mishimoto; a carbon fiber shift knob. Carbon fiber is a popular material in the automotive world.
Although the shift knob is made up of carbon fiber, it appears to have a clear coat over the carbon fiber which gives it a smooth feel. Like the other Mishimoto shift knob, this one comes with three different adapters to work with multiple thread pitches.
This shift knob will fit in perfectly with the gray/black that a lot of Tacoma interiors feature. Like the other Mishimoto shift knob on this list, this one has the Mishimoto "M" logo on the top, though it seems to be under the clear coat rather than etched in.
It is worth noting that this shift knob looks pretty short. It measures 2.3" tall and 1.63" in diameter. For reference, the stock Tacoma shift knob is about 3" tall. It's listed on Amazon for just under $60 and also has over 4 stars with 93 ratings, so this should be another solid option for your Tacoma.
Find It Online
DC Sports SKB1000 Shift Knob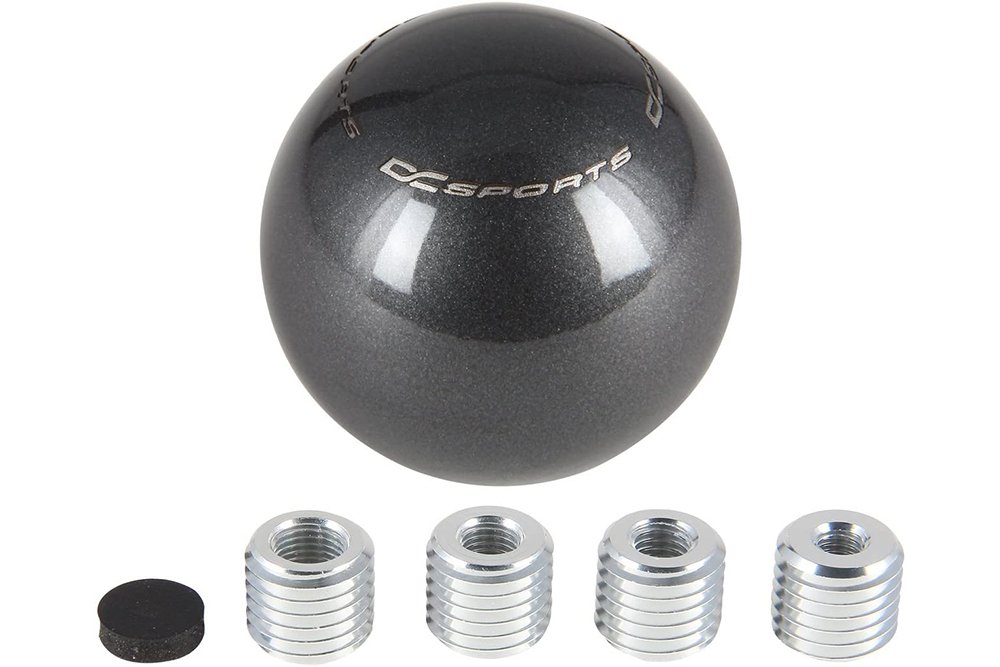 This DC Sports SKB1000 ball shift knob might seem out of place in an automatic Tacoma. However, if you have driven a manual in the past, this shift knob will feel right at home.
This is another weighted shift knob, weighing roughly 400g or 1 pound. Since it's so heavy, it will provide a sturdy feel when shifting through the automatic transmission gears.
This shift knob also comes with the M8x1.25 aluminum thread insert so it will fit your automatic Tacoma shifter.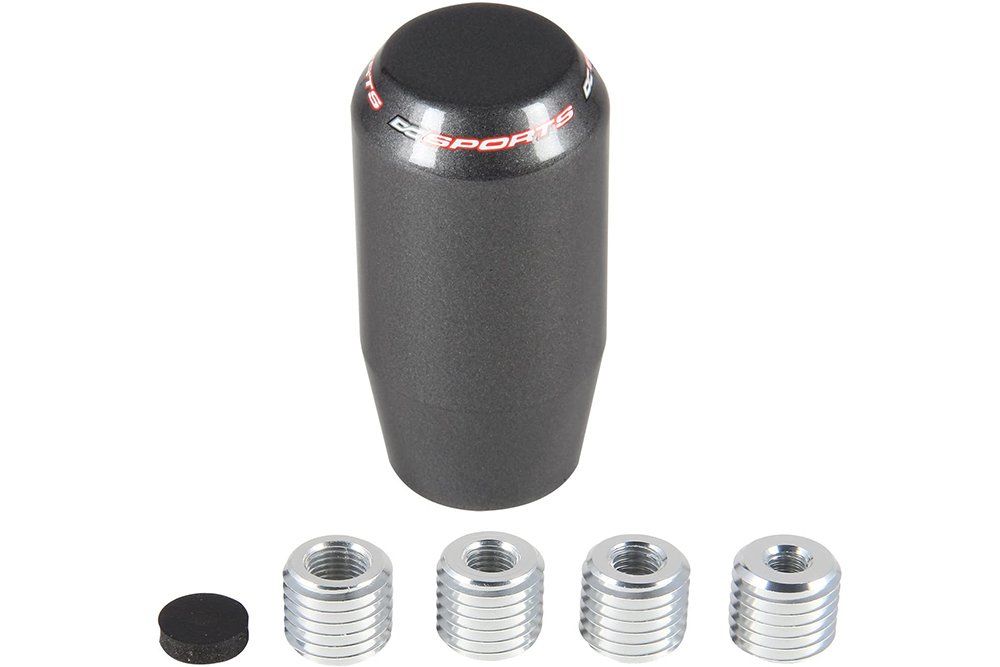 If you think the ball shift knob in an automatic is weird, the SKB1000 also comes in a shaft-style shift knob with essentially the same specs as it's ball counterpart.
Both of these shift knobs can be found for around $40, which makes them a great replacement option at a decent price.
Find It Online
Final Verdict
So there you have it, these are the best replacement shift knob options for your Tacoma. When it comes to picking which shift knob is right for you, you will need to take into account the amount of effort you are willing to go through to make it work with your truck.
If you want a quick and easy install, I'd recommend going with one of the drop-in replacements towards the beginning of the list.
If you don't mind a little bit of work and possibly cutting your shift boot collar, I think the Getta Grip and B&M options are the most appealing and they look great. And again, the Etsy collar cap from TrailbreakerCustoms opens up the aftermarket options for your Tacoma.
There are many other shift knob options out there that match the thread pitch of your Tacoma. Some may work, and some may not. If you are feeling adventurous and don't mind the extra effort, you can make almost any shift knob of your choosing work.