Eibach Stage 1 Pro Truck Lift Kit System 2000 Mile Review for the 3rd Gen Tacoma with 35″ Tires – Multiple Wheeling & Off-Roading Trips
2000 miles may not seem like a long review period, but since I only have 2600 miles on my truck, here it is.
I can assure you that all of those miles are serious overlanding and off-roading miles, including 750 miles of the most extreme terrain that is the Arizona Backcountry Discovery Route, which stretches from the Mexico border all the way to the Utah border. And I can promise you that the suspension has been thoroughly tested.
I installed this kit myself, in my garage, using mainly hand tools that pretty much anyone has in their garage. It was a very straightforward installation process that anyone with a bit of mechanical know-how and a can-do attitude can tackle. Check out the DIY step-by-step install guide I wrote.
The Stage 1 Pro-Truck Lift System includes front and rear aluminum-bodied, nitro gas shocks and front coils that you can adjust from 1-2.5" of lift on the front end. I opted to get 1" leveling blocks for the rear because I was planning on using the max lift height of 2.5" due to my desired tire size of 35". The lift blocks are not included in the kit but I suggest adding them if you're going to want to lift your truck's rear end over 2″.
Before I get into the specifics, you should know that I like this kit as a budget-friendly option from Eibach, a company known for quality that stands behind their product, that's made in the USA and has a million-mile warranty.
Find it online: 
My Setup
2020 Toyota Tacoma TRD Off-Road
Stock Setup – Goodyear Wrangler 265/70R16 on TRD Off-Road Stock Wheels
Aftermarket Setup – Toyo Tires Mud Terrains 35×12.5R17 on Method Wheels Trail Series 701 with 0 offset
Eibach Stage 1 Pro-Truck Lift Kit for 3rd Gen Tacoma
Lots of Additional off-road gear
Lifting My Tacoma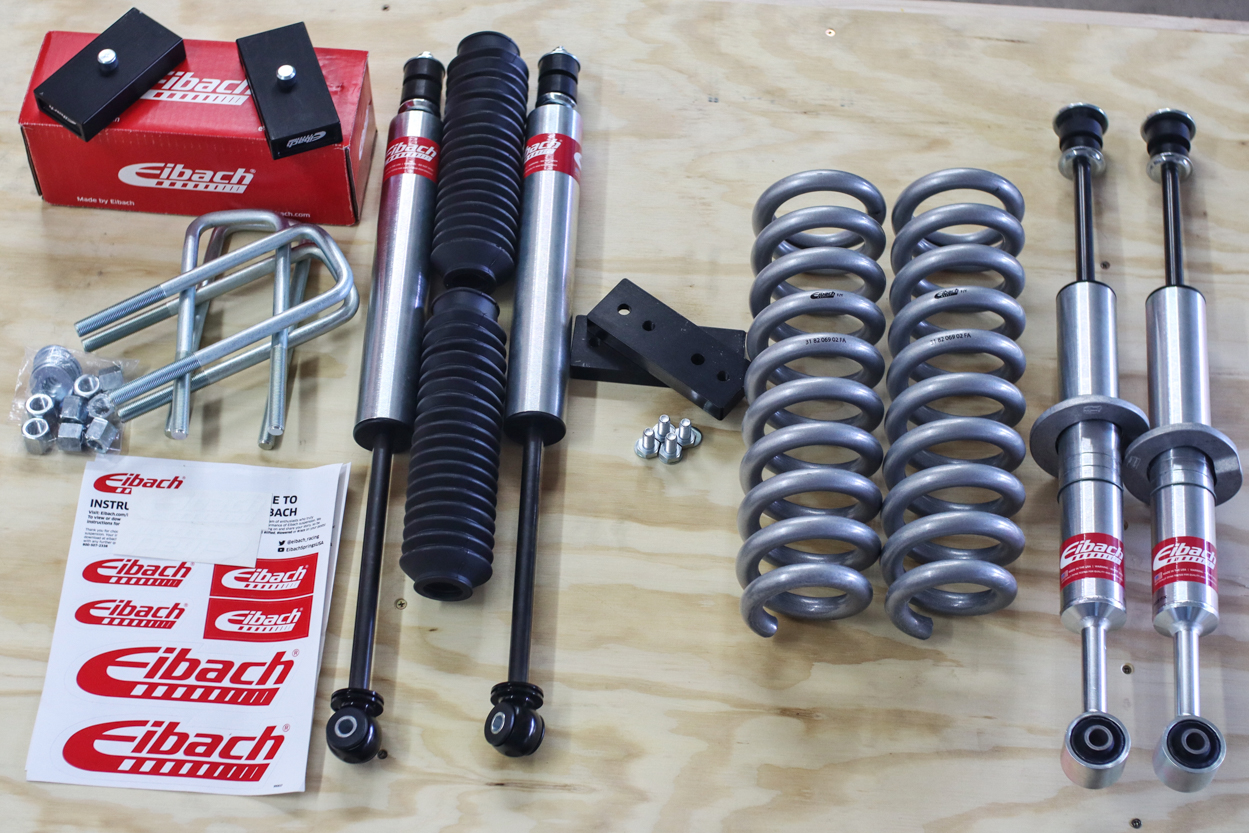 I am in a unique position because I purchased my 2020 Tacoma to be a purpose-built rig to overland the globe. I went from a completely stock suspension with less than 400 miles on it to then installing the Eibach Pro-Truck kit while keeping the stock wheels and tires.
This is by far the best way to get a true feeling of what a difference the Eibach kit makes over OEM suspension. Then, to build on that, I installed 35" Toyo Mud Terrains on Method Wheels, which again, completely changes the driving characteristics.
Let's dive a little deeper into each scenario.
Stock Ride Quality VS Eibach Stage 1 Ride Quality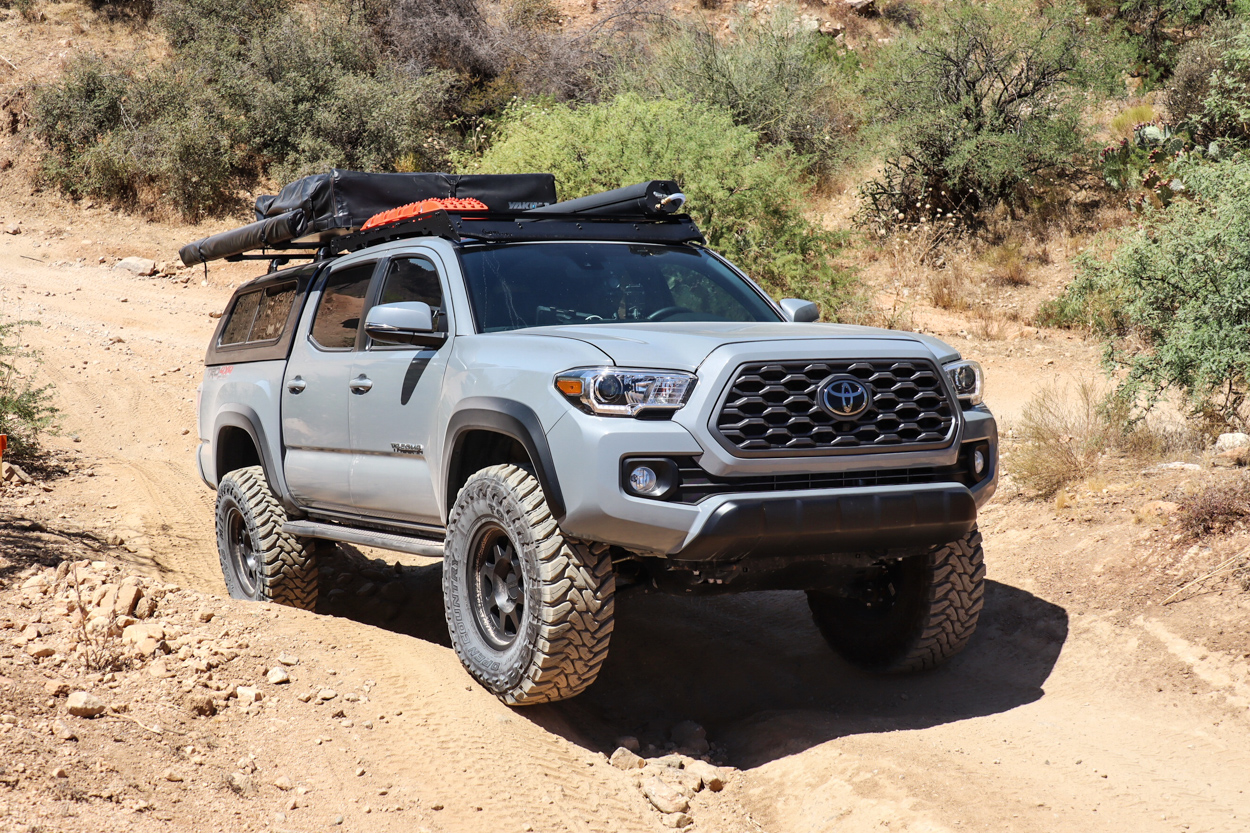 The following will be an outline of the driving characteristics of the Eibach Stage 1 Pro-Truck Lift System with 1-inch Eibach Lift Blocks directly after removing the stock suspension on stock tires and stock wheels. I have to report that the ride quality of the Eibach Kit on the road is almost identical to a stock setup. Obviously, you sit a couple of inches higher off the road but I felt like I was driving my truck in its stock form.
Off-road driving was again very similar to stock with a bit more wheel travel in the front end. The rear felt almost exactly like stock. I don't know if this is a testament to the high performance of the stock Bilstein coils and shocks that come with the off-road package or Eibach's understanding of suspension engineering and keeping it feel right. Probably a bit of both.
Either way, the kit works very well. I was fully expecting a much stiffer ride due to the upgraded coil and the setup that I was running, but I was very surprised at the cushy ride.
Ride Quality with 35" Toyo Mud Terrains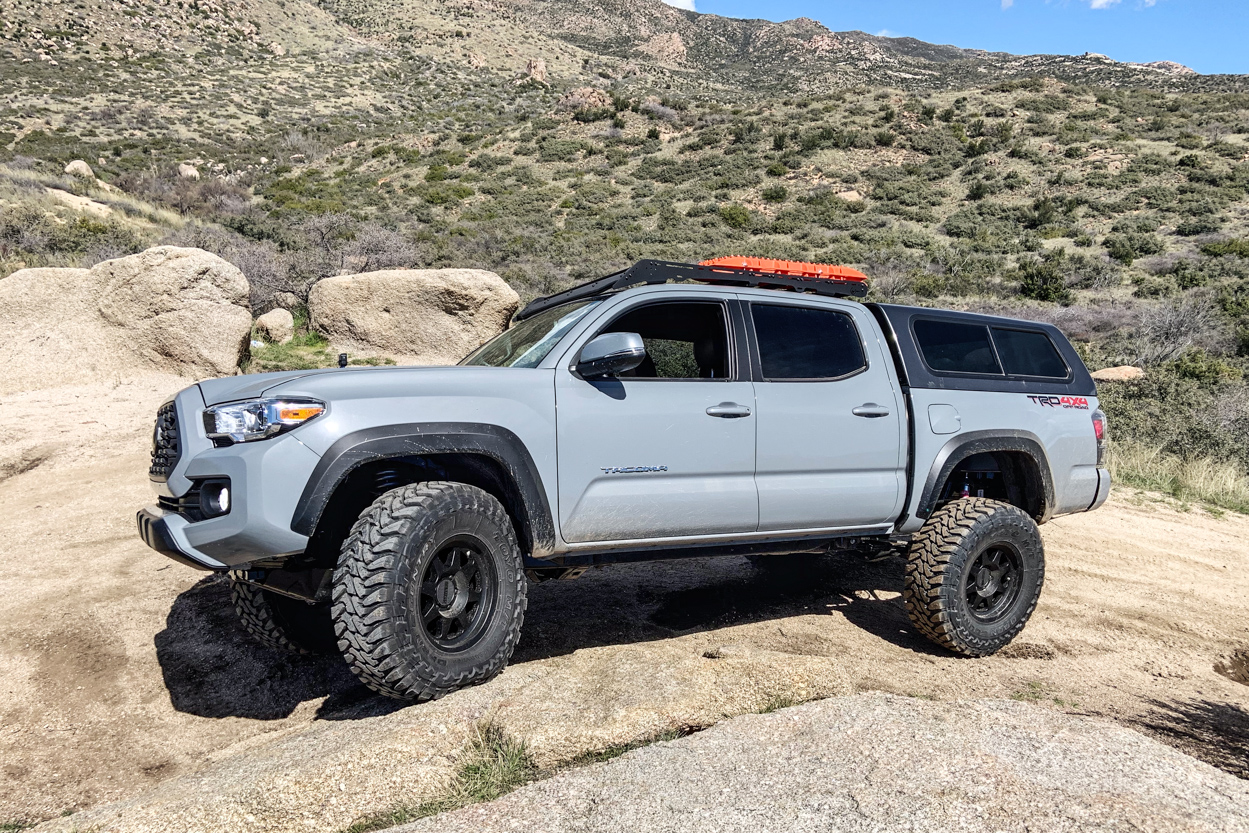 This is where things get interesting. The day that I put the Toyo 35" Mud Terrains the ride changed drastically.
I immediately felt a harshness in the steering and the ride quality. This is obviously due to the thick sidewall of the massively heavy 35" MTs. I have done a few suspension installs and driven a lot of different vehicles, with a variety of lift kits. I have never installed a lift kit and kept the stock tires. I now know that tires have way more to do with ride quality than I previously understood.
Now that I know, and knowing is half the battle… sing it with me… G.I. JOE!!
This harsher than stock ride quality is a road characteristic I noticed the most with highway tire pressures. Let's move to where the Eibach kit begins to shine. Take a hard right turn from the pavement to the dirt, air those tires down, and watch the Eibach kit go to work. I drove a section of a sandy washboard access road that would have previously rattled my fillings out, and the Eibach kit smoothed the ride out drastically compared to the stock suspension.
I tested the Eibach Kit over every terrain traveling south to north across the Arizona desert all the way to the forest, and the Eibach kit performed great. I did not have a single issue with the kit.
Definitely not Perfect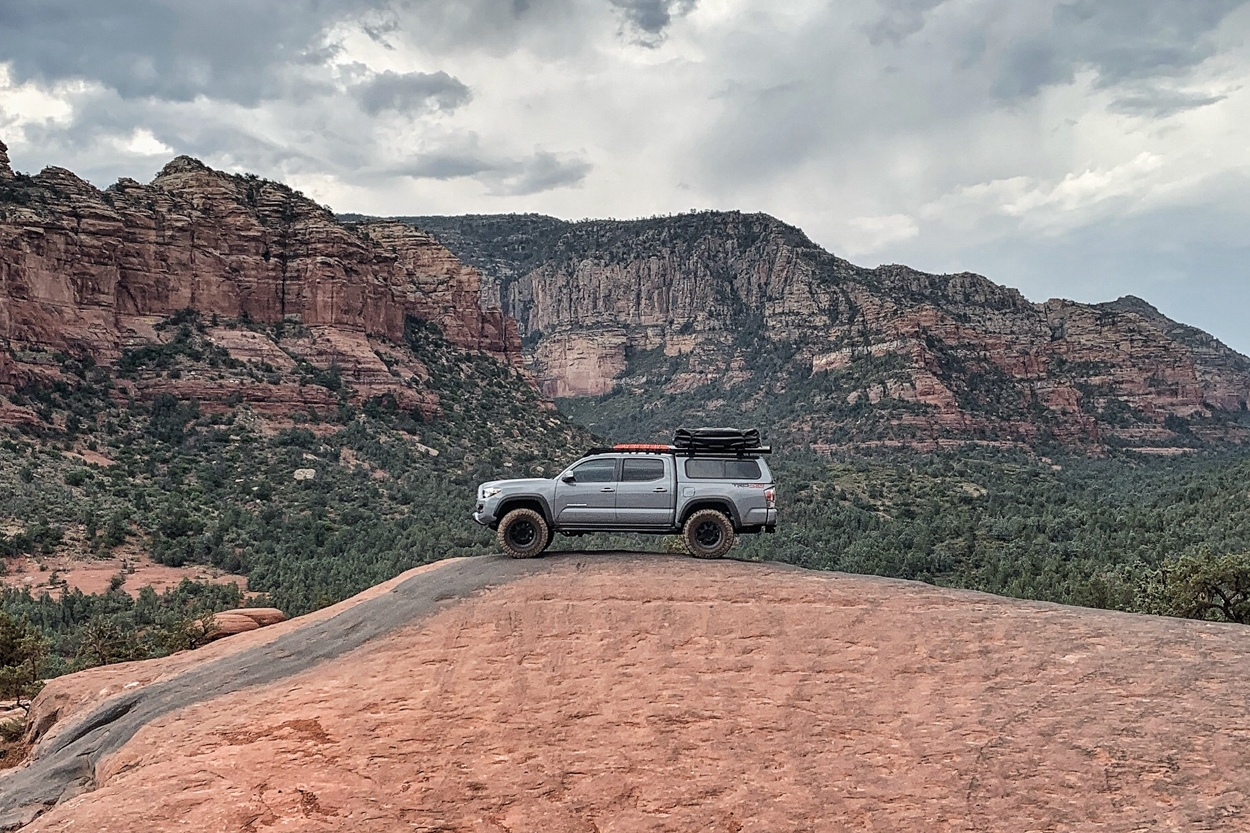 There is a single drawback to the Eibach kit, but it's not a deal-breaker, and of course, at this price point, it is easily explained.
The first and most insignificant thing that bothered me, and mainly only during the initial setup, was the inability to adjust the ride height on the vehicle. Eibach uses a system of snap rings which requires you to remove the entire shock/coil/strut assembly and then disassemble it to adjust the ride height.
This was annoying because when I installed the kit I was expecting to get a steel front bumper and winch shortly thereafter. I did not want to have to disassemble the entire kit to adjust the coils so I set them up at the highest setting which is reserved for when you have extra weight over 200 pounds. In hindsight, I should have adjusted the coilover for what I had at the time and not what was coming in the future.
Now back to the price point explanation. If Eibach made this same kit with an adjustable coilover system, then I would have to guess that this kit would be at least $500 more expensive. That being said, I think this is a perfect compromise considering the price and performance.
Final Thoughts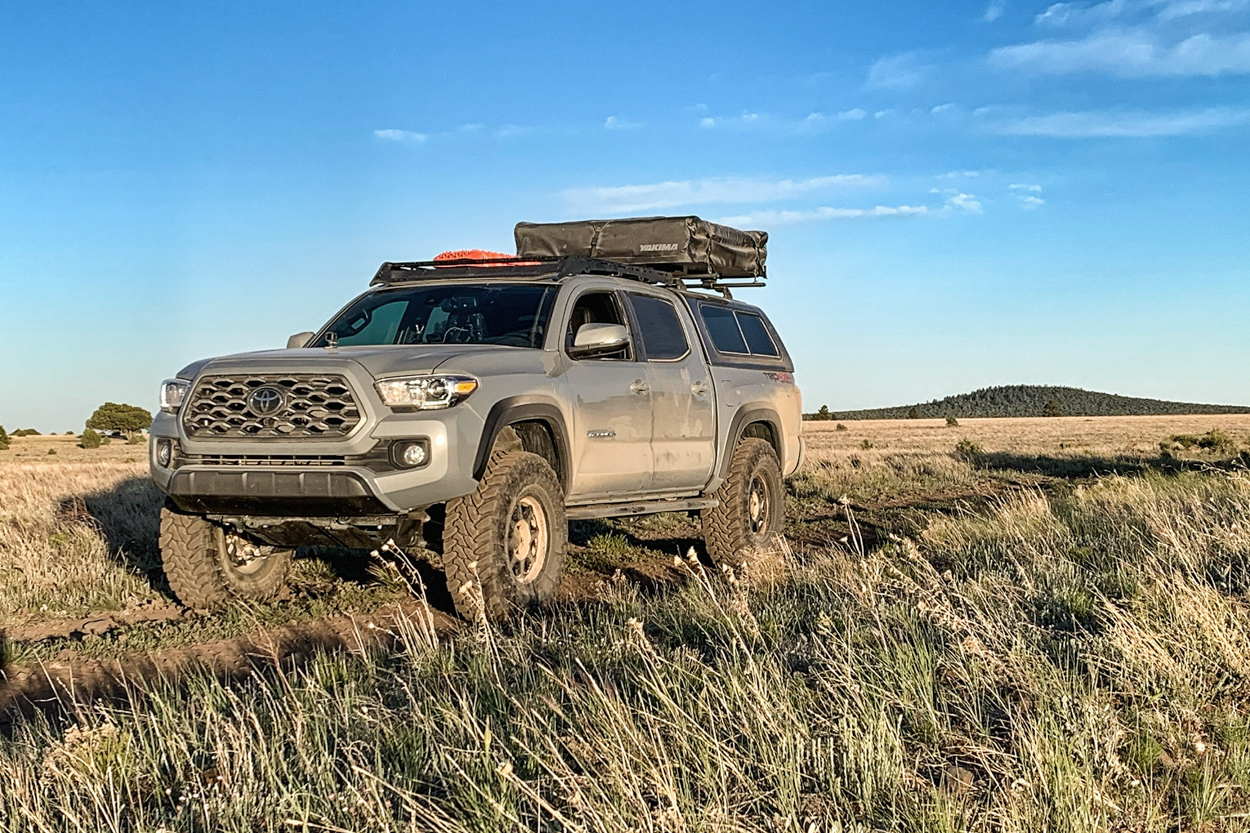 I have truly put the Eibach Stage 1 Pro Truck Lift System through its paces and it has exceeded what I thought possible for a kit at this price. I drove the Eibach kit through some of the hardest overland style off-roading that Arizona has to offer and did not have a single issue with the kit.
The Eibach Stage 1 kit is an absolute dream on the road with almost no difference in driving characteristics from stock, which is amazing. Air the tires down and go find trouble in the backcountry because the Eibach Lift System will get you home every time. If you go with the Eibach Pro-Truck Lift System you will not regret it for a second.
Also, I have to say, I had the honor of meeting some of the Eibach staff at Adventure Expo in California and those guys were great. They wanted feedback from the guys taking the lift systems out on the trails and getting real-world use. It is great to see a company care about how their product performs, not just how many they sell.