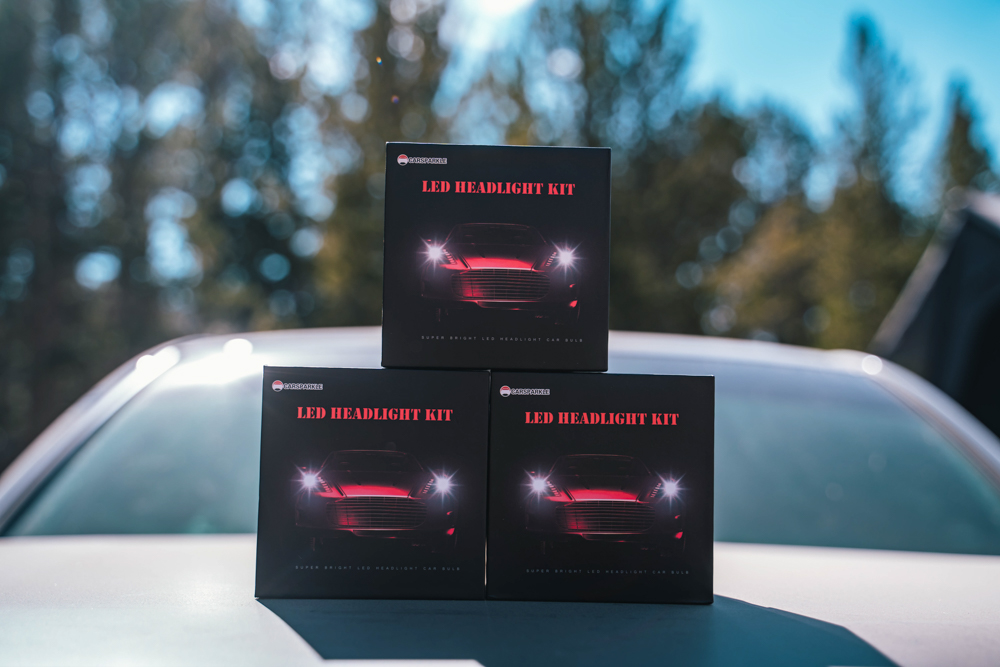 Budget-Friendly Plug and Play LEDs Headlights for the 3rd Gen Tacoma (Low Beams, High Beams & Fog Lights) from CarSparkle
As most Toyota owners have experienced, OEM bulbs are horrible. For as much money that we pay for these rigs, the light output is pretty horrendous. If you are looking for an affordable replacement for your Tacoma's OEM lights, these are a good bang for your buck.
These lights, at 24W per bulb, put out an impressive 5,000 lumens per LED. The lights we sampled, which are 6000k color temperature, consist of a 6-piece CSP (Chip Scale Package), so the light is spread throughout the driver's view.
The beam pattern does not have any dark spots or blind any oncoming traffic.
3rd Gen Tacoma Headlight Bulb Numbers & Wattage

Low Beam & Fog: H11

High Beam: H9

Fog Light Bulb (limited): H16

Fog Light Bulb (SR, SR5, TRD, TRD OR models): H11
CarSparkle Budget LED Headlights
Light Bulb Lumens (light output): 10000LM
Xenon White (kelvin – color): 6000K
The CarSparkle LED bulbs say they are compatible with the H11/H8/H9 bulb sockets. Each bulb did fit on our TRD Sport.
For what its worth, these LEDs are pretty nice. We have reviewed other high-end LED headlights here on Trail Tacoma, and granted, they might be a little bit more powerful in terms of lumen output, however, the price point on these CarSparkle LEDs is pretty impressive. If you are ballin' on a budget then you might want to take a look at these budget-friendly LED low beams, high beams, and fog lights CarSparkle.
CarSparkle was cool enough to provide us with our own 45% off discount code! Use OBAWIH5I at checkout.
So, What's Included?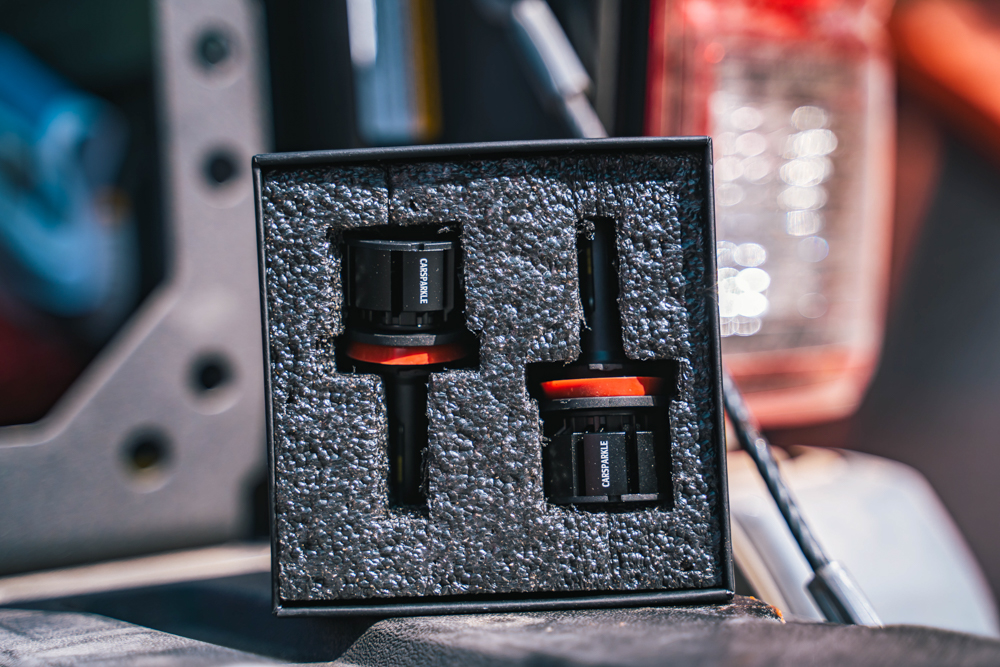 Specifications
(2) replacement LED bulbs – per package
Power adapter/ballast not needed; these plug directly into your OEM harness
1-year refund or replacement (via Amazon)
Unboxing & Installation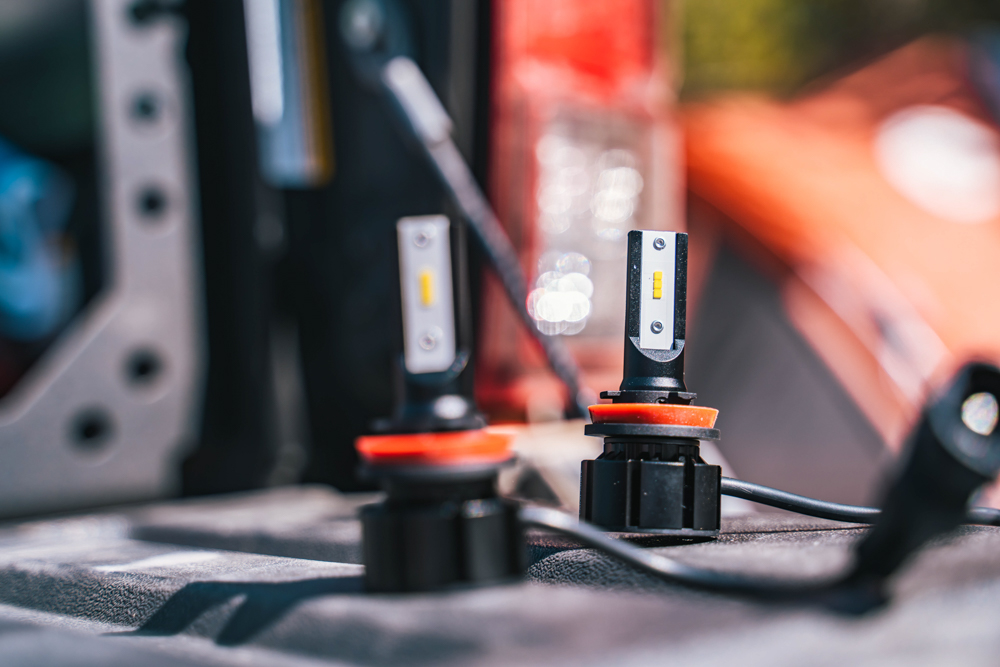 The lights were packaged very nicely and the quality out of the box was very good.
The LEDs have a much beefier design than the OEM bulbs and the overall construction seems solid. What I liked most about these LEDs is the thick rubber grommet right before the locking mechanisms. This will help prevent moisture and water from getting into your headlight housings.
This is awesome because, if you're like us, you love a good water crossing. These bulbs should help to ensure everything stays properly sealed.
Installation was extremely easy; just unplug your OEM bulb from the harness and twist counter-clockwise to remove.
Replace the OEM bulb with the CarSparkle LED by placing it back into the housing, twisting clockwise to secure. The bulb should lock firmly into place.
OEM Bulb Output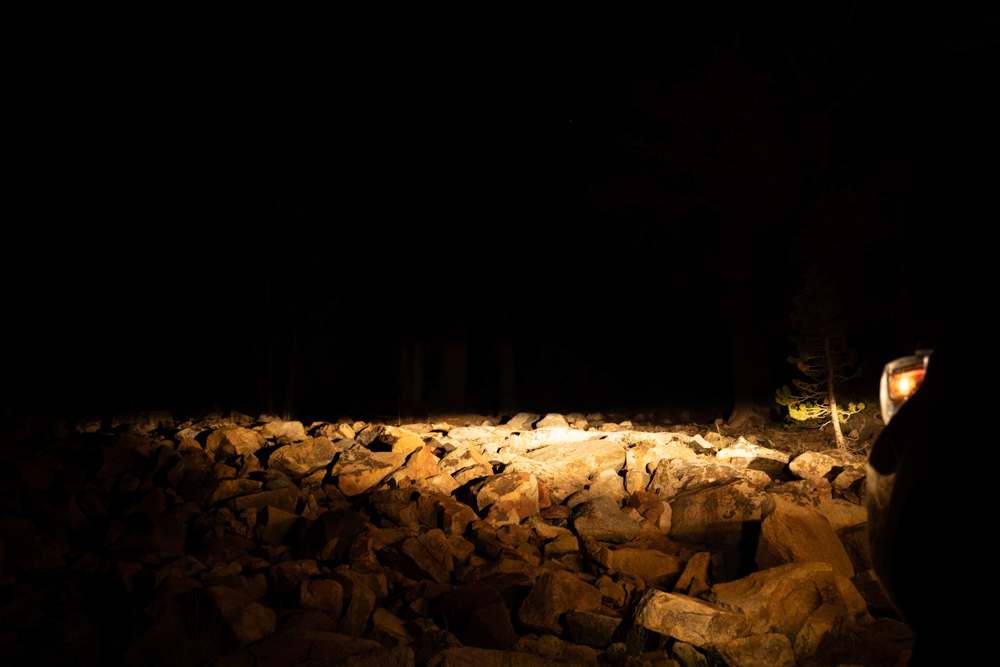 These lights are pretty dull and probably closer to a 4300K color temperature.
CarSparkle LED Bulb Output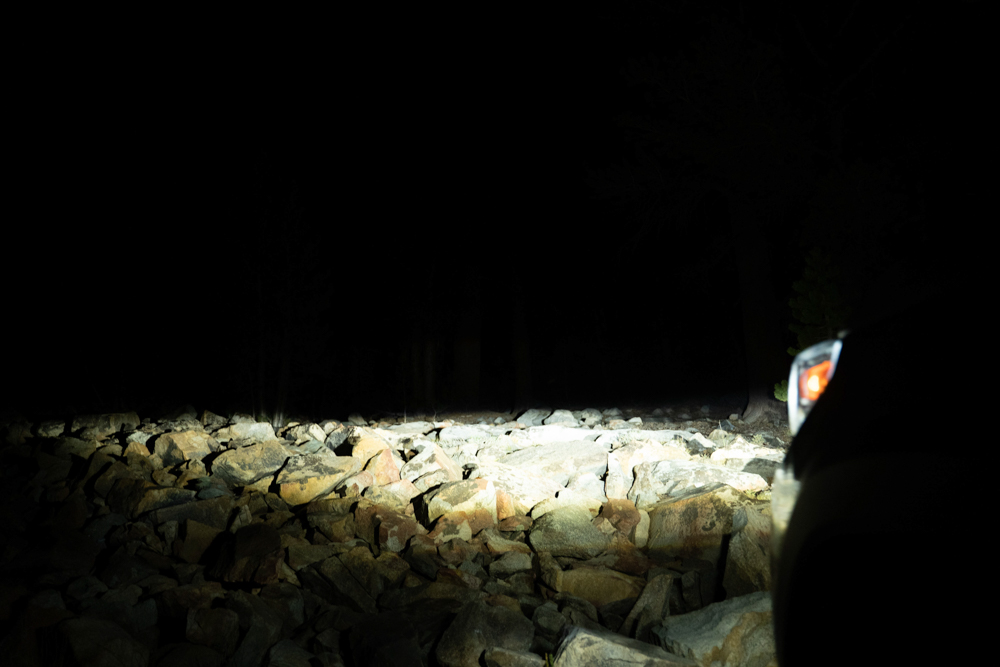 As you can tell in this picture, there is a noticeable color change to 6000K, the beam on the LED is much brighter and it has a much sharper cutoff.
The 6000k color on the LED also makes things much easier to see.
Picture Taken from the Bed: OEM Bulb Output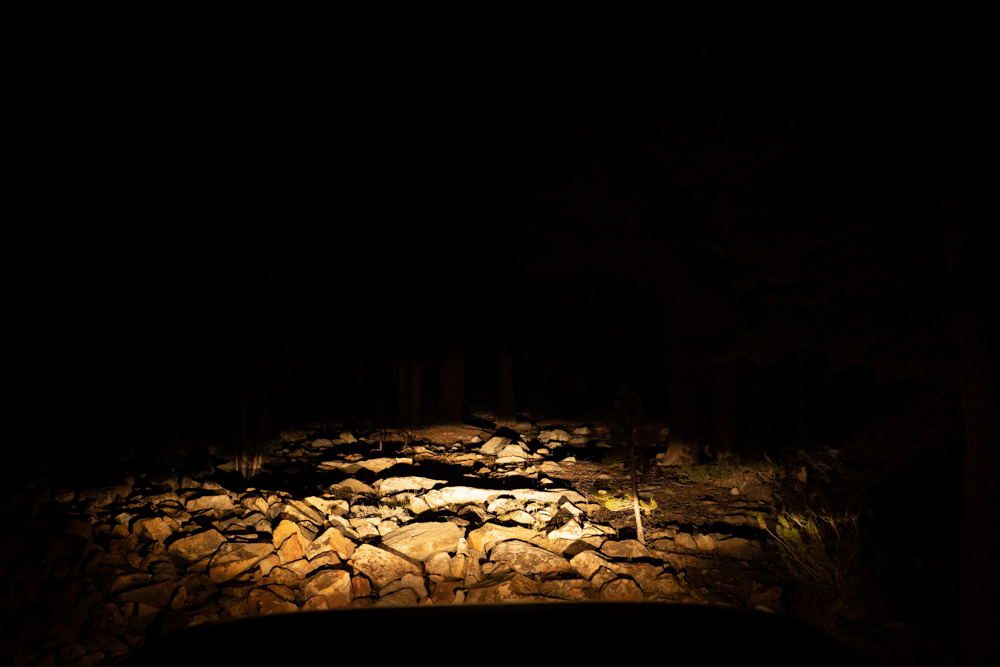 Picture Taken from the Bed: CarSparkle LED Bulb Output
Again, you can easily tell that these bulbs are a HUGE upgrade over the OEM ones.
Final Thoughts
These Car Sparkle LEDs from Amazon are a great addition to any truck.
Not everyone may want to spend $300-$1000 dollars on a brand new set of housings or LED/HID lights. For around $150 you can replace your low beams, high beams, and fogs on your 3rd gen Toyota Tacoma.
The light output is impressive and they are on the cheaper end of the spectrum. These lights are not going to drastically change your daily driver's lighting but will enable you to see things much better than OEM.
The fact that you do not need any tools at all to install these is a big plus. Simply put, if you're looking for an affordable, budget LED light upgrade, this is a great choice.