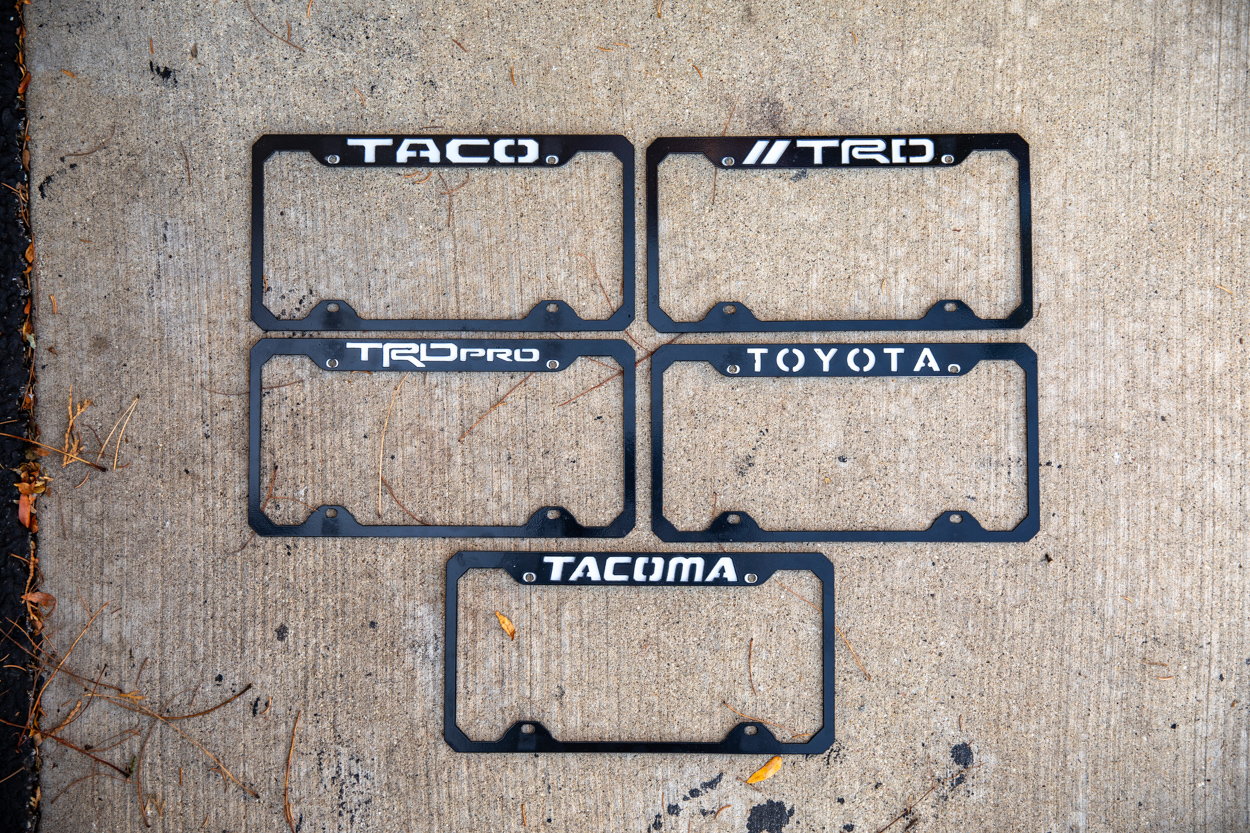 AOD Fabrications' Heavy-Duty Steel License Plate Frames For Adding a Custom Touch To Your Toyota Truck
Budget-friendly mods are the best. Anytime you can add some flair to your truck without breaking the bank is a big plus.
License plate frames are a perfect example. Ditch those ugly dealer license frames and the low quality plastic plate frames you've seen around. These plates come from a new fabrication company on the market, AOD Fabrication. For now, it's a one-man show, and attention to detail and quick turnover is certainly there.
This article will serve as a general overview of these frames with a few shots of how they look on my truck.
Find it online
License Plate Frame Features
These plates are sleek, super stout, and give your truck or SUV a rugged, tactical look.
They are laser cut from a single piece of 16 gauge steel and powder coated black for a durable finish. The frames are 100% designed and manufactured in house.
The back of the frames has four double-sided pieces of tape to help secure your plate.
There is also a white backing plate to reinforce the mounting surface and prevent excessive rubbing between your license plate and the frame.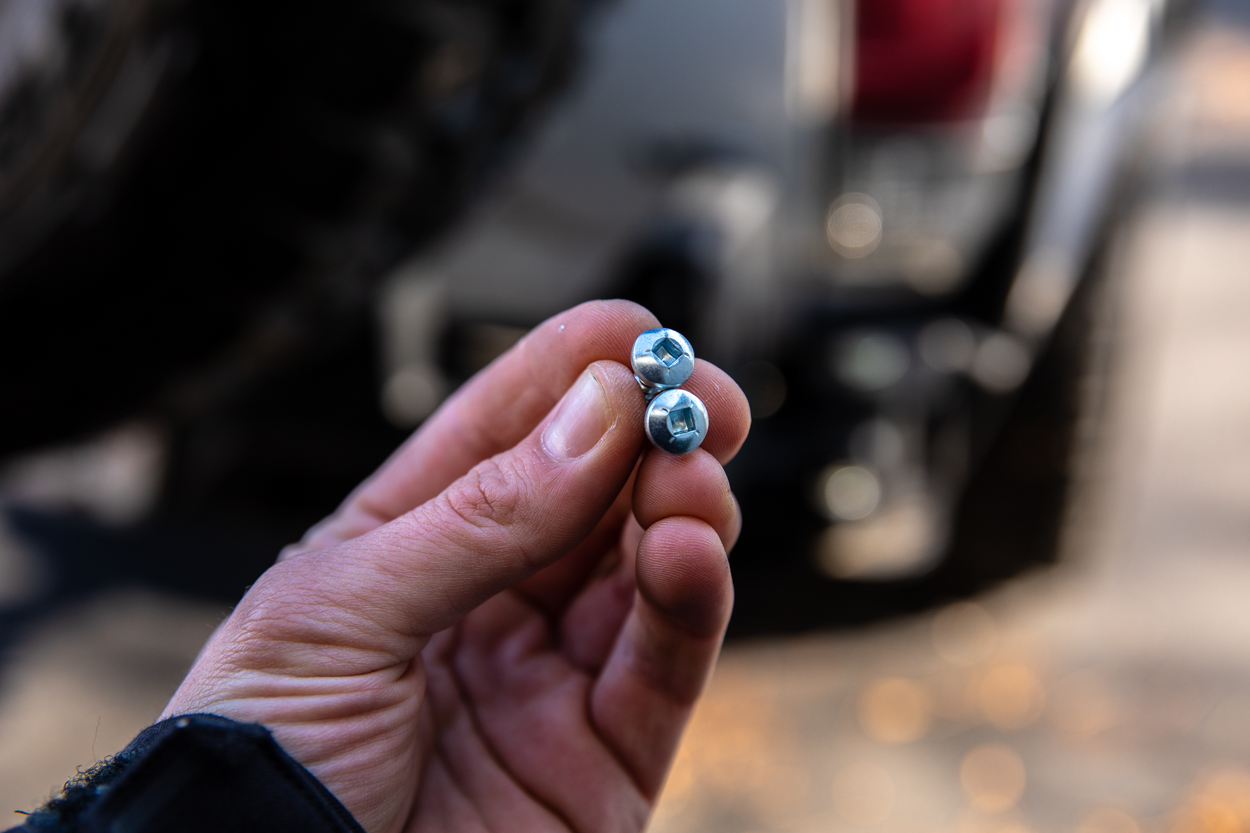 The frames come with new square bit screws for added protection.
Even though this is a relatively simple product, you can see a fair amount of attention to detail. These frames are made to be super easy to install and are built to last.
Mounted on Toyota Tacoma
I had just gotten my official custom plates for our official Trail Tacoma build.
Big modifications like rooftop tents and tires are great, but sometimes the small stuff makes a big difference. As they say, it's the little things. These plates are a great finishing touch and I was super stoked to get them on the truck.
I decided to throw a Toyota branded one on the front of the truck.
For the back, I chose a Tacoma stamped frame for some variety. I love the way they look, especially with the custom license plates.
Final Thoughts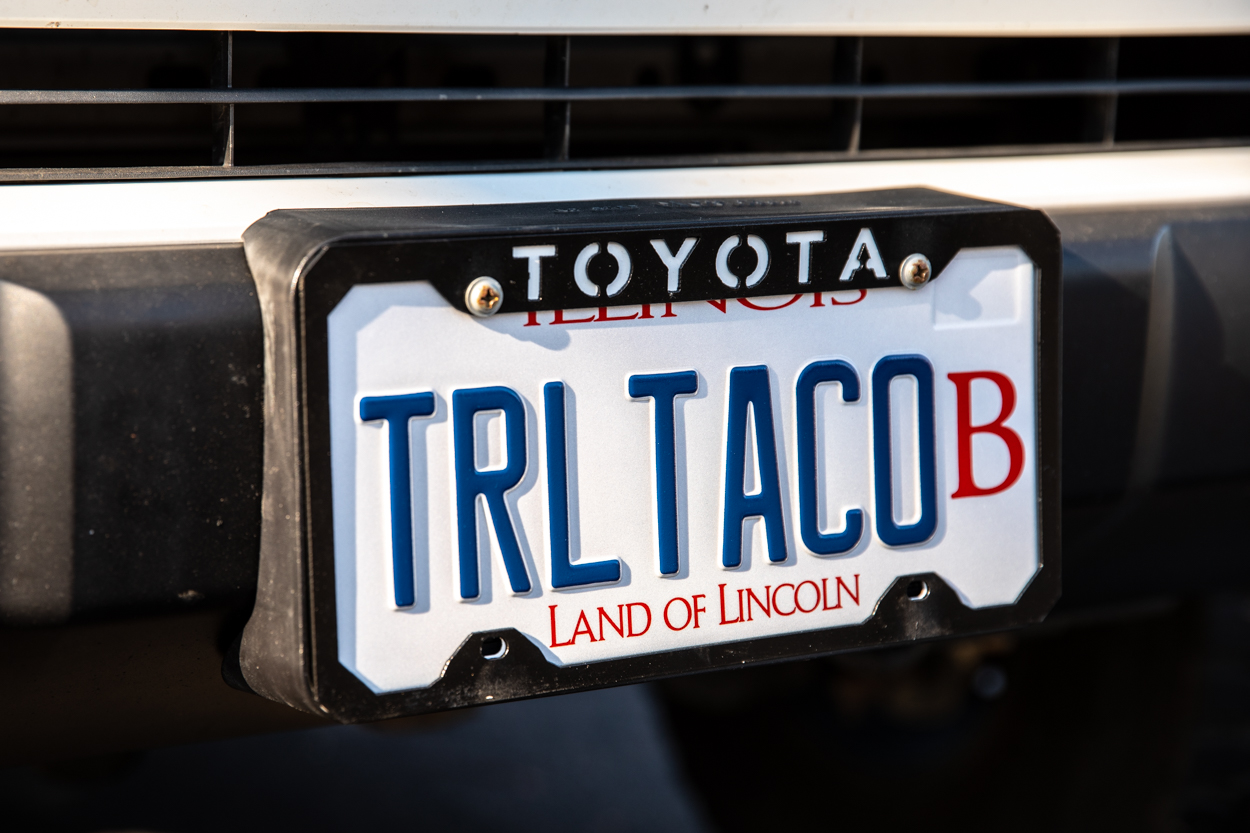 We love to support small businesses. And we need more of that in this world.
Support a hardworking company and update the look of your truck without emptying your wallet. With the holidays around the corner, these plates also make the perfect gift! It's something small that can be appreciated by just about anyone with a Toyota. For just around $20, you can't go wrong.
AOD Fab has a super wide selection of these plates on their site, and they aren't just limited to the Tacoma. Check them out!