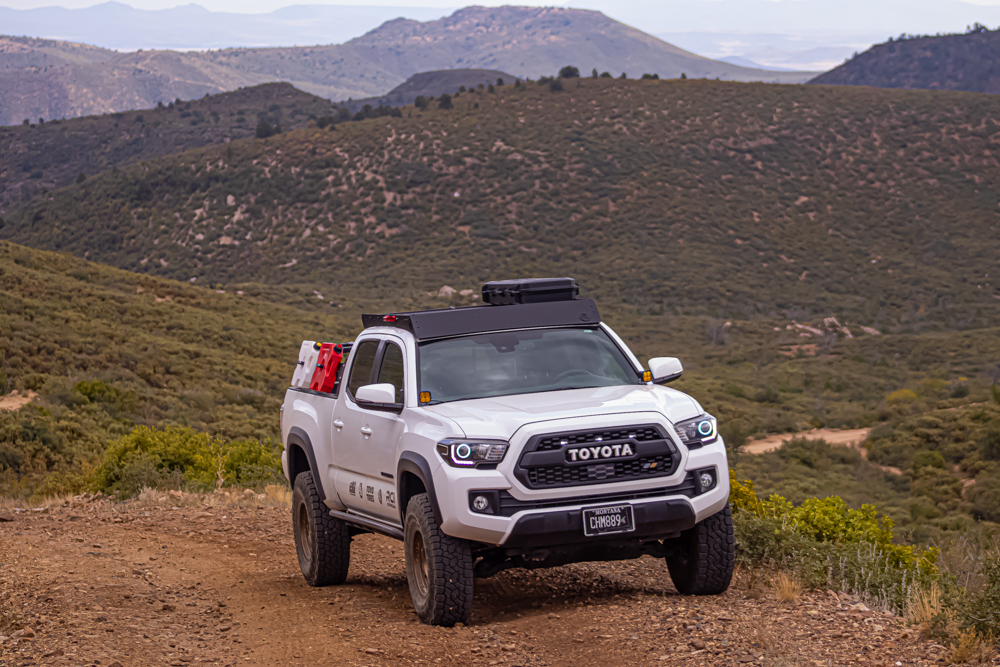 Long Term 5,000-Mile Review of the Ironman 4X4 America Stage 2 Foam Cell Pro Lift Kit for the 3rd Gen Tacoma
For the first 12,000 miles I put on my Tacoma, I had to live with the subpar performance of the stock TRD Off-Road Bilstein suspension. At the time, I felt like my shiny new Tacoma could go anywhere and do anything.
To an extent, I was right! But after a while, I found off-roading to be uncomfortable and I actually woke up sore the morning after difficult trails. Let's be honest… your body, your passengers, and your truck all deserve better than the <2" Bilstein shocks. Especially if you're planning on putting your truck to work on more than just the pavement and standard fire roads.
I'll admit, at first, I was a bit unsure about this lift kit. There are several popular suspension setups and not many people, at least not that I saw on social media, are running Ironman suspension products.
Spoiler alert… This setup ultimately blew me away and I was left with a newfound respect for Ironman 4X4. While this review is on a 3rd Gen Tacoma, the 2nd Gen Tacoma kit is essentially the same and you can expect pretty much identical performance.
Factory Bilstein Suspension vs. Ironman Suspension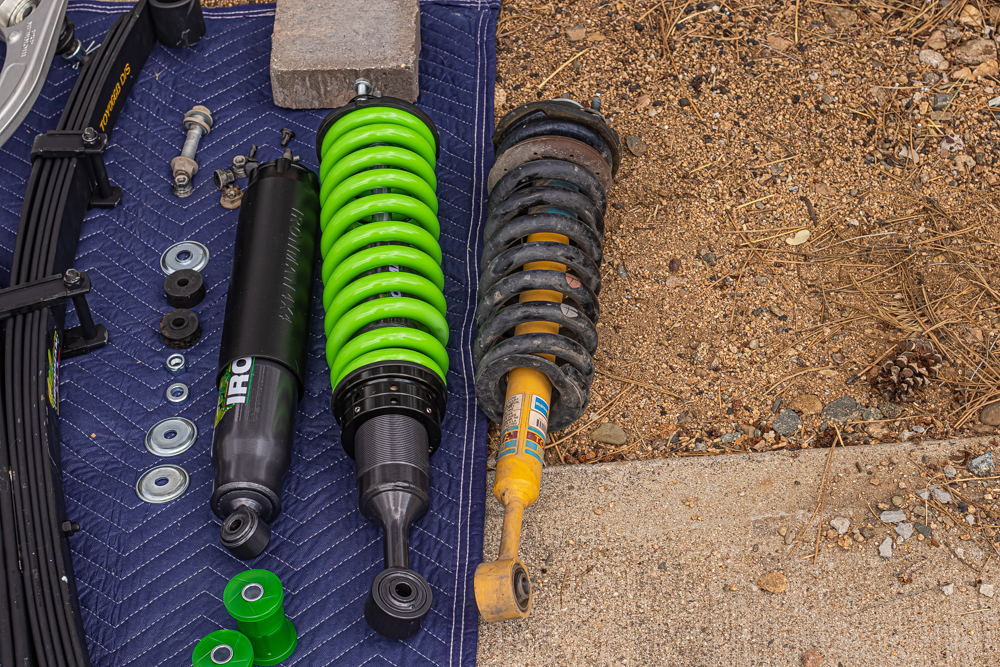 Ironman 4×4 makes an innovative and completely unique foam cell shock, where instead of using gas-emulsion, a porous piece of high-density foam is used for dampening. This means the shock body contains more oil, dampens impacts more efficiently, the shock runs cooler, and lasts much, much longer. Above, you can see the difference between the factory Bilstein suspension and the new Ironman one. Huge difference.
I was skeptical that this type of shock made a difference, but with nearly 5,000 miles on my new suspension, I'm a firm believer in this technology. Here's a recap of my last, and so far, the best, 5,000 miles in my Tacoma. Let's hit all the points you might be thinking about, and hopefully, answer any questions you may have.
If you've never heard about Ironman, I also covered a company highlight. You can learn a little more about the brand and its offerings. Check that article out here.
My Setup
(Front) 2.5″ Lift – Performance Load (0-110 lbs of additional load)
(Rear) 2.5″ Lift – Performance Load (0-440 lbs of additional load)
Find It Online
Ironman 4X4 2005+ Toyota Tacoma Stage 2 Foam Cell Suspension Kit: Check Price
Find Individual Parts
Front Coil Springs
Rear Leaf Springs
Ironman 4X4 Stage 2 Lift Kit
Installation Process
Before reviewing this complete suspension kit, I must note again how impressed I was with the quality and the completeness of this kit. It included everything I needed to lift my truck:
driveline spacers
sway bar relocation kit
extra hardware
…it was all there.
No other complete, ready-to-go kit I've seen on the market includes all of the parts needed to safely lift your Tacoma, and the peace of mind I felt not having to hunt down all of the parts to build a complete kit was significant. There's nothing worse than having to waste time making sure your kit is complete, just to be missing a vital component come install day. Being able to purchase everything you need with only a couple of clicks makes lifting your Tacoma that much easier. No more confusion.
The installation process took around 16 hours from beginning to end while also taking photos. For more information on the install process, check out my full install and initial review for this kit on my 3rd Gen Tacoma.
Everything fit and worked perfectly on the first try and it has continued to impress me ever since the first mile.
On-Road Performance
I was worried the larger shocks and springs up front would affect the feel of the steering, making the truck feel unresponsive or disconnected, maybe even too stiff. I was happy to find out that the opposite effect occurred — the truck felt more planted and stable than ever and it soaks up the roughest roads with ease.
Cornering is easier and the truck feels planted, and with the added benefit of less body roll, the truck feels lighter. Even with oversized all-terrain tires, controlling the side-to-side movement and body roll of the truck is all but effortless. I look forward to winding mountain roads more than ever.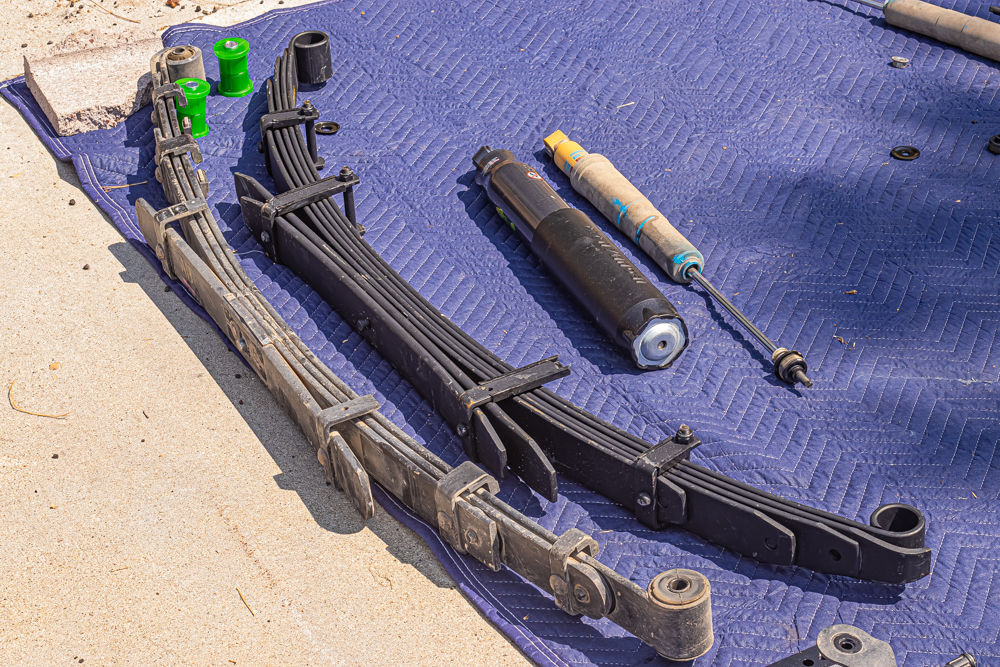 With the added stiffness of the heavy-duty leaf springs, the truck rides slightly higher in the back, and the rear end is prone to shimmying around. This is mainly due to the fact that I don't carry too much gear regularly and that the leaf springs are meant for up to 440 lbs of extra weight.
I would recommend consistently running some weight in the bed with this setup. It can easily handle a bed rack, tent, spare tire carrier or even a rear bumper. These added accessories will improve the suspension cycling and the overall performance of the rear end. If you think your setup will weigh more than 440 lbs, there's a Constant Load option available.
Off-Road Performance
This kit from Ironman 4×4 isn't a traditional kit. It serves a very unique purpose, and in my experience, better than the other competitors.
If you are someone who focuses more on overlanding, long-distance traveling, light off-roading, and pavement driving, this is the kit for you. This kit is purpose-built to handle long hours of punishment and maintain on-road drivability while being durable and reliable regardless of what you subject it to.
This kit is not designed for the hardcore rock crawler or dedicated high-speed off-road racer. These shocks are built differently from other manufacturers like King and Icon for a reason; don't expect racing shock performance out of this kit. I'm sure the kit could handle a good amount of abuse, but the point is that the kit is designed with a purpose and specific application in mind.
I've been in vehicles with both King and Icon setups, other truck suspensions feel much different than my Ironman suspension. They tend to be much bouncier, rougher at slow speeds, and worse on the road than the Ironman kit, because they aren't tuned specifically for long distances on the pavement.
At the end of the day, flashier setups that you see online might catch your eye, but that doesn't mean it's the best option for your build and potential usage. Especially if you do a lot of miles on the asphalt.
Tested on Multiple Terrains & Environments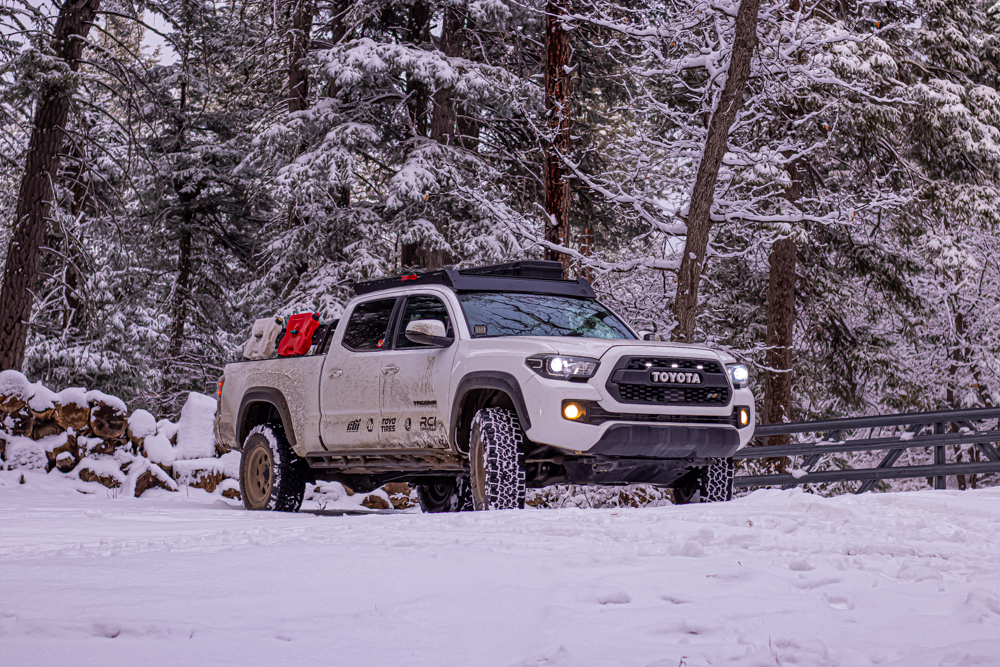 In my 5,000 miles of testing, I saw temperatures as high as 108 degrees and as low as 10 degrees. I conquered Jeep trails, cruised down dirt roads, plowed through sand and mud, and even the occasional snowdrift.
I hit small jumps, large rocks, and tight turns at speeds that were faster than they should have been. I took a few long road trips on winding mountain roads, and drove my truck daily, to and from work. I definitely used this suspension kit in a variety of conditions, at one point, hard enough to knock one of my retrofitted halos loose.
In those 5,000 miles, not once did I regret installing this kit. The massive front shocks eat up obstacles all day long, and it takes over an hour of hard abuse to notice any fading. The rear shocks and leaf springs keep my back tires planted on the road, making the ride smoother and giving me more reliable traction. Even after long wheeling trips, the drive home is controlled, and comfortable.
Minor Concerns
I have very few complaints about this kit, but no product is perfect. Upon receiving the kit, the enclosed direction papers were lacking in some key areas and could have used more information and a few more pictures.
Ironman more than makes up for this though, as they have a detailed installation video on their YouTube channel and website that covers the entire process. Their customer service is also incredibly helpful and responsive.
The rear heavy-duty leaf pack raised my bed well over 3″ and the advertised lift is around the 2.5" figure. While it will eventually sit a bit more level once I add on the weight of a tent and rear bumper, it was higher than I expected it to be and my stock brake lines barely have enough length for the suspension to cycle completely. Something to keep in mind. It would be wise to get some extended brake lines.
The front shocks also settle quite a bit once you work them in, and I saw a loss of around .5-.75″ after they settled. They will need to be readjusted to get the advertised height of 2.5" of lift, but this is to be expected with every brand and size of coilover.
The only other genuine complaint I have is the lack of color options. The classic green and black color scheme Ironman uses is stylish and is definitely part of their branding strategy. I have no problem rocking it. Other builds may require a specific color palette or something more neutral.
However, the lack of customization might turn some people off. Of course, you can pay to get your shocks and coils powder-coated elsewhere if you're serious about matching colors, but offering them in a small variety of colors might help drive a few additional sales.
Final Thoughts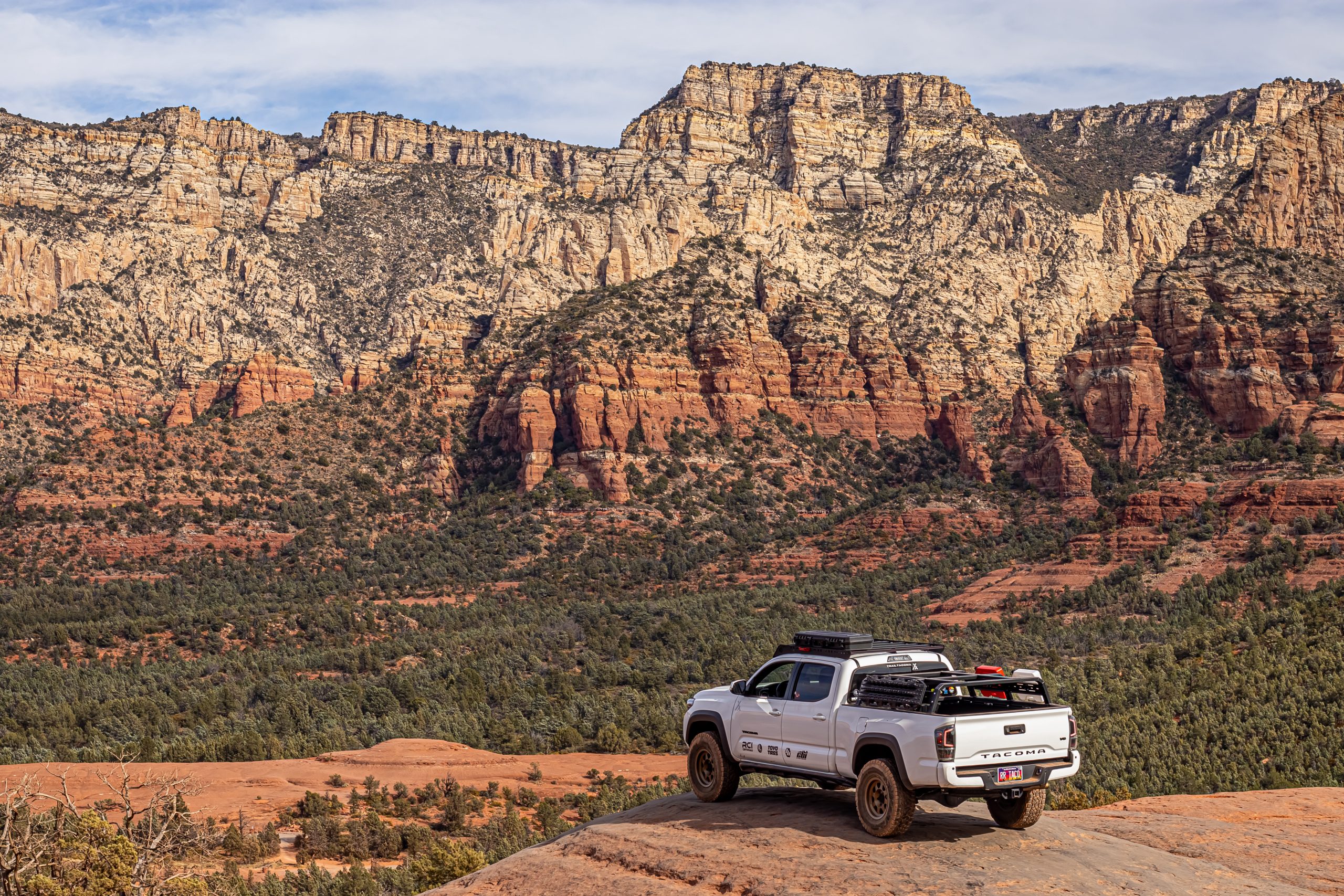 If you are considering building an overlanding/camping Tacoma, if you travel long distances on paved roads, or if you want more comfort and capability on moderate off-road challenges, this is the kit for you.
Even if you're hitting the occasional difficult trail, this kit gives you the articulation and stability you need to conquer tough obstacles. Not many kits in this price range can match the durability, build quality, capabilities, and completeness of this kit. I firmly believe these shocks will outlast my next three sets of tires, and they've completely changed how I view and experience trail riding.
Ironman products continue to surprise me, and I have to say, they definitely exceeded my expectations.