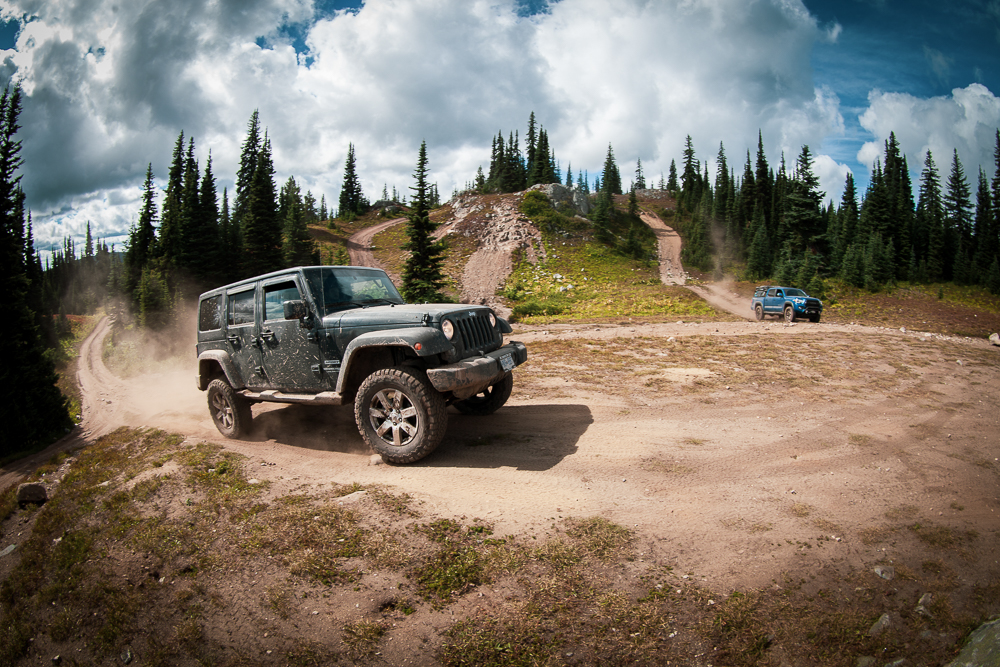 The Whipsaw Creek Trail – Historic Overland & Off-Road Trail in British Colombia
The Whipsaw Creek Trail is a 110km/68-mile trail filled with various mud holes, obstacles to flex on and fun hill climbs. Located in British Columbia, Canada, just south of the town of Princeton, it is a perfect adventure for those looking for a moderate trail that can be completed over a couple of days or an extended weekend. Since it is only a four-hour drive from Vancouver, BC, it can easily be reached after work on a Friday. With Vancouver being only a few hours from Seattle, Washington, the Whipsaw Creek Trail is a must-do for those traveling up from the USA and planning to explore British Columbia.
The trail was originally established back in 1849 in an effort to connect two forts, Fort Hope and Fort Kamloops, for the Hudson Bay Company. Later on in the 1970s, the trail was converted over to a recreation route which is now maintained by a local 4X4 group called the Four Wheel Drive Association of BC. This group does regular maintenance runs of the trail to help clear fallen trees that happen throughout the winter months.
Trail Logistics
Trail distance: 110 km/68 miles
Time: 2-3 Days (Can be done in 1.5 days if needed) – The best time to run the trail is in August or September when the bugs have died down and all the snow has melted. It is possible to run early summer as well as into the fall, but be wary of snow in both seasons. During early winter, the trail can be done as an extreme snow wheeling trip, but it is best advised to go in a decent-sized group that is well prepared.
Fuel: If starting from the southern end, there are multiple gas stations in Princeton or the stop outside of Manning Park on the drive to the trailhead. If starting from the northern end there is a gas station in Tulameen or you can fill up as you drive through Princeton as well.
Water: Plenty of water sources, multiple lakes, streams, and rivers along the route, though best to bring some sort of water purification device if acquiring from any of those locations.
Permits: No permits are required as the trail is located on Crown Land (Canada's equivalent to BLM land).
Difficulty: Moderate – A stock vehicle with good skid plates can manage all the mandatory obstacles. Most obstacles have an easy route around, but the few mandatory ones may require more attention to line choice for stock vehicles.
Camping Overview
Suggested Campsites
GPS Route
We used Gaia GPS to record and plot our route. However, I recommend getting a BC backroads map book if you don't have a Gaia account, as it is nice to have because it contains all forest service roads and trails if exploring the numerous side routes is right up your alley.
Getting to the Trailhead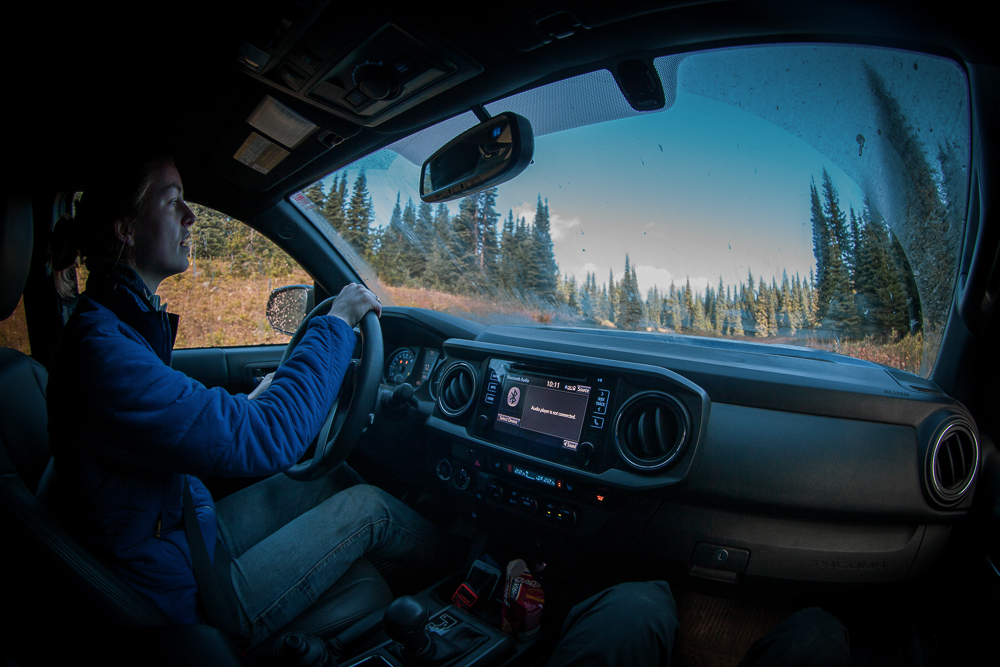 The best way to take in all the crisp alpine lakes, stunning landscapes, and beautiful snow-capped mountain peaks is to travel the route over the course of three days. This allows you to camp at one of the two large lake sites (depending on which way you run the trail) each night and enjoy an afternoon by the lake. This also gives you enough time to tackle the multiple obstacles and trail offshoots along the way.
We opted to start our Whipsaw adventure by running the trail from the southern entrance and tackling it over the course of three nights/four days. Leaving work Thursday and hitting the road in the afternoon, we traveled the two hours on HWY1 before turning off onto HWY3 to begin the scenic winding highway to the trailhead to meet our friends and spend the night on a little offshoot off the main forest service road (FSR), the Whipsaw Forest Service Road.
First Leg of the Whipsaw Trail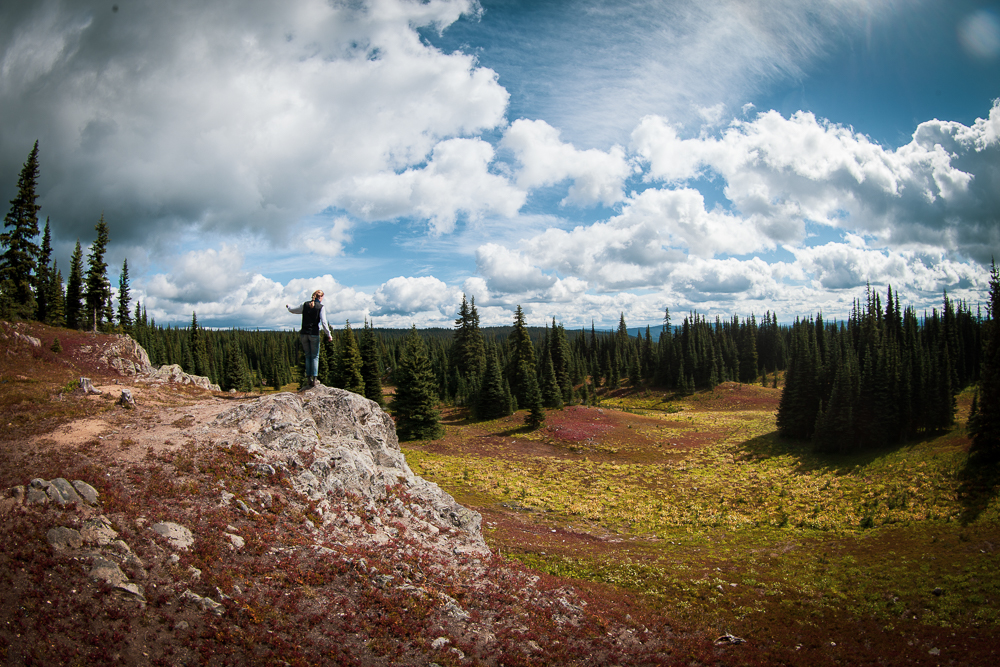 The start of the Whipsaw Trail begins on a fairly well-graded FSR, maintained by the Whipsaw FSR. This is where you finally get to engage your four-wheel drive. Things begin quite calmly as you are met with loose dirt and rocky climbs as you wind your way up the mountain passing through various logging cut blocks. Along the way, there are a couple of "hard" lines you can choose to warm up your driving skills.
Driving the switchbacks and winding up in elevation, the trees start to thin out and the trail becomes less rocky and transitions to mainly dirt and large granite boulders. Keep your eyes peeled as British Columbia is known for having lots of loose jagged rocks along its trails!
Notable Landmark – The Historic Dick's Cabin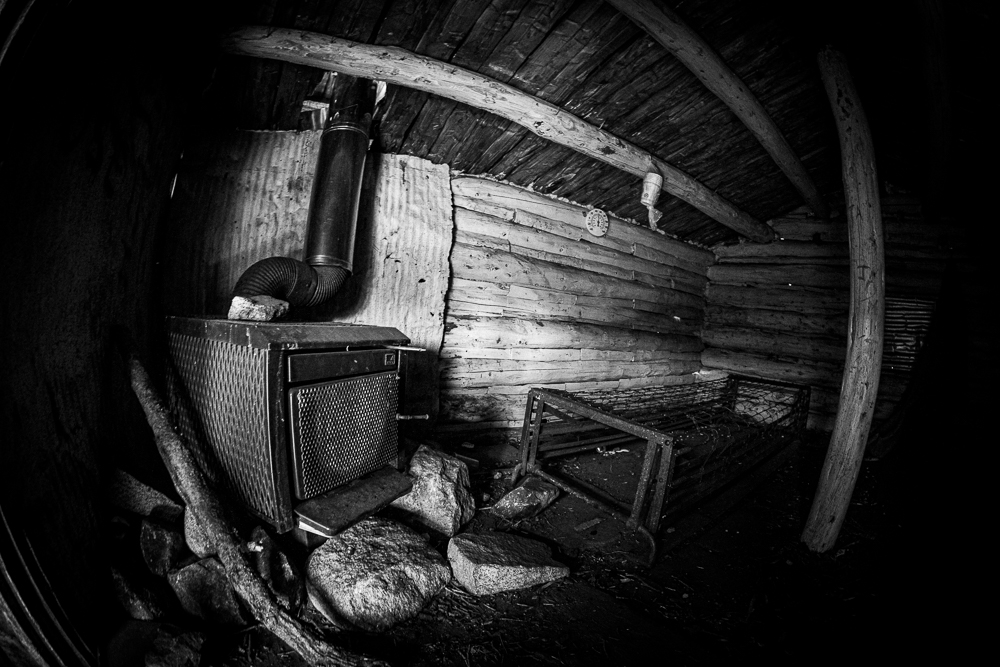 Traveling along the alpine meadows, you will be greeted with views of the surrounding mountain ranges, blossoming alpine flowers, and a couple of rundown cabins, the most notable being Dick's cabin. The cabins found along the trail are old trappers cabins, part of the Hudson Bay Company Fur Trade.
This site holds the ashes of Richard Holding who grew up in Fort Langley and worked on various ranches and sawmills in the early 1900s as well as hunting and trapping. It was at this cabin that Dick would consistently spend his summers due to his love for nature and the outdoors. It was a lovely tribute to Dick that this iconic trail gets to be dotted by these cabins for further exploration. Not only are these historic monuments a great learning opportunity, but they're also the perfect place to stretch your legs and reconvene as a group.
Whipsaw Trail Mud Holes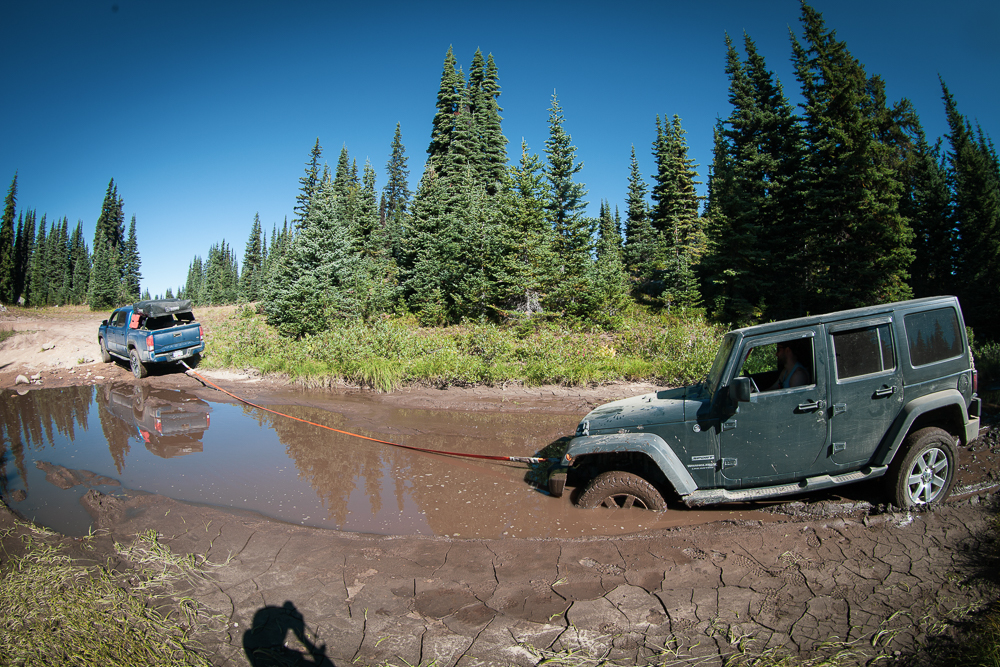 After leaving this historic monument, there will be a few legal mud bogs and play areas that are within the realm of treading lightly. It is highly discouraged to drive off the trail as these ecosystems are quite sensitive. Please practice your TreadLighty manners. These places though, are perfect for stragglers to catch up if you're traveling in a large group, and to play around and cover your rigs in mud.
When you've had your fun getting your rig all dirty, you can make your way along the alpine ridge towards a beautiful small alpine lake. This lake has some perfect flat spots to set up camp and it allows you to stay away from the potential crowds that are at the Wells Lake Rec Site, the larger and more common first-night camp spot.
Memorial/Janzen Rock – Landmark Rock Formation & Obstacle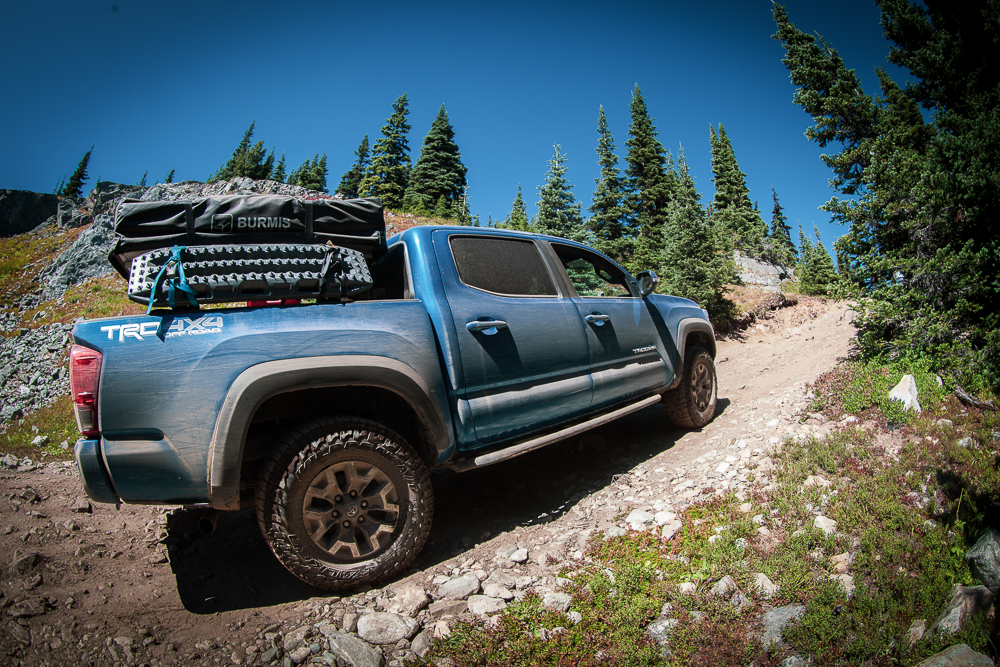 While the majority of the trail has been quite moderate, here comes the first mandatory obstacle: the climb up to the Janzen rock, or what is most commonly called Memorial Rock. The majority of drivers will enjoy this obstacle, but picking a good line is key as there is usually a big hole right at the base of the rock step in the middle of the climb.
Once conquered, you are greeted on the left with Memorial Rock. This rock is a short rock climb that is at a steep incline and requires a well-controlled foot on the skinny pedal. It is not uncommon for people to break CVs as people hit the skinny pedal too hard to try to make it up. This rock has a plaque placed in the middle, in memory of Jeff Janzen, an avid offroader, who once climbed this obstacle in his Izuzu Samurai before passing away from cancer later in 2005.
Wells Lake Recreation Area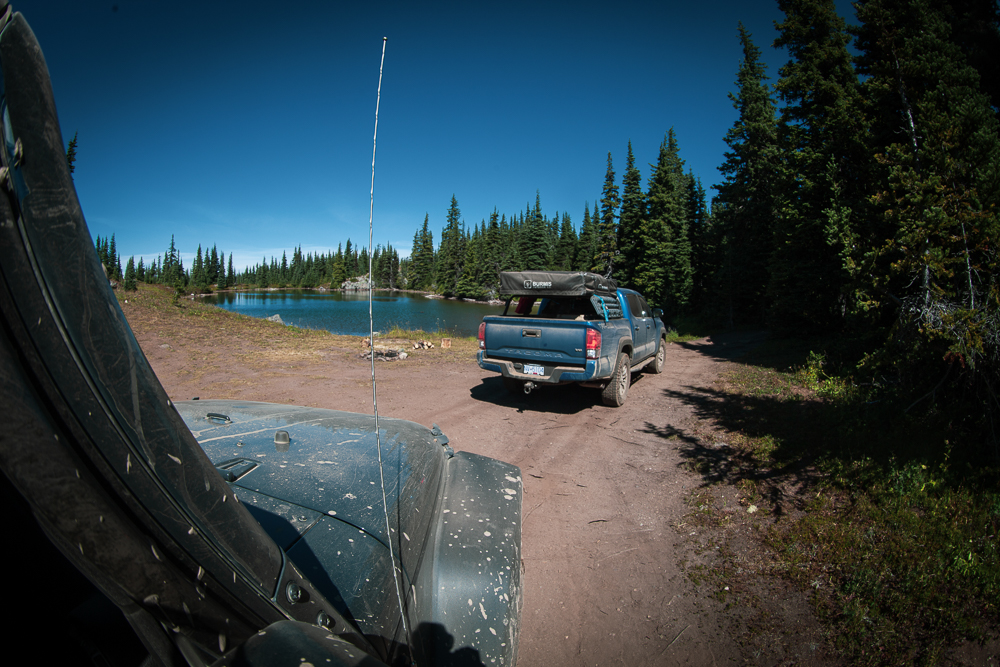 After a couple more rocky and flexy sections, we slowly descended down towards the first recreation site along the trail, Wells Lake. This site is a picturesque place to set up camp for the first night, as the trail takes you right in between the two lakes allowing you to pick waterfront sites on either side of the lakes.
If you arrive around the early afternoon, as we did, take the time to slowly set up camp and test your fishing skills out before cooking dinner. The two lakes have plenty of small rainbow trout that aren't even close to hook shy, eagerly biting on any metallic-colored spinner. The water is chilly, so either have some waders on hand or be ready for some chilly legs!
Second Day on the Trail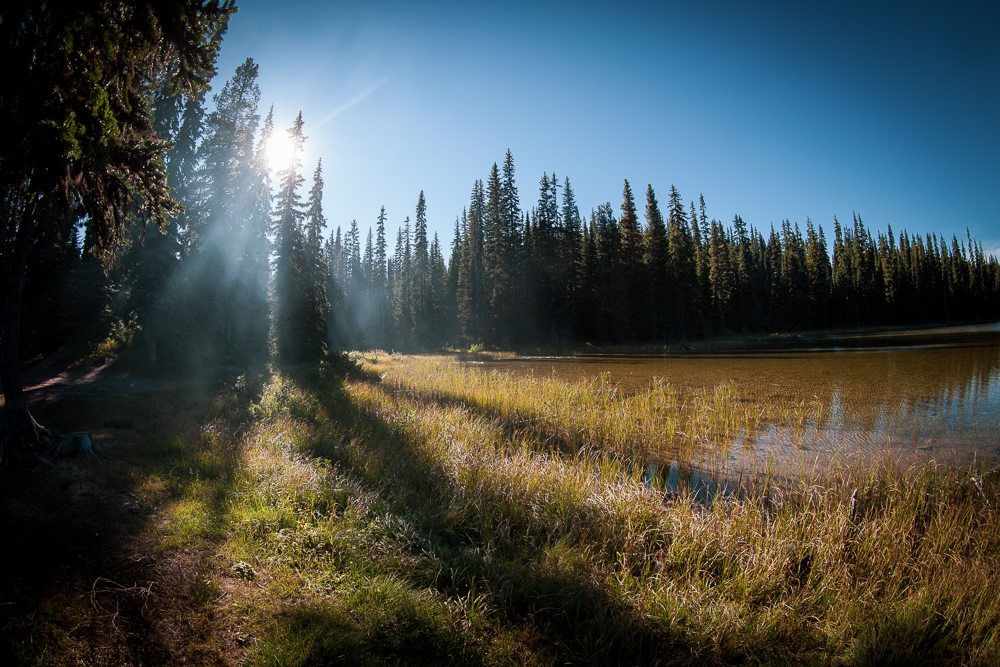 Waking up the next morning, we eased out of our sleeping bags to the morning light over the lake. After a quick breakfast, we hit the trail and were once again greeted right away with some rocky trail sections. The next bit of trail is quite different from the expansive alpine meadows experienced earlier on as you are situated underneath the large lodgepole pine forest as you slowly ascend in elevation out of Wells Lake.
Meandering up in elevation, you are carried through twisty tight turns through the forest, with multiple muddy holes along the way until reaching the first steep section out of the valley. This section of trail is loose and rocky with pitches of about 30º. It is a little rutted and requires some good line choice to achieve the best traction, but it will for sure put a grin on your face.
Infamous Log Bridge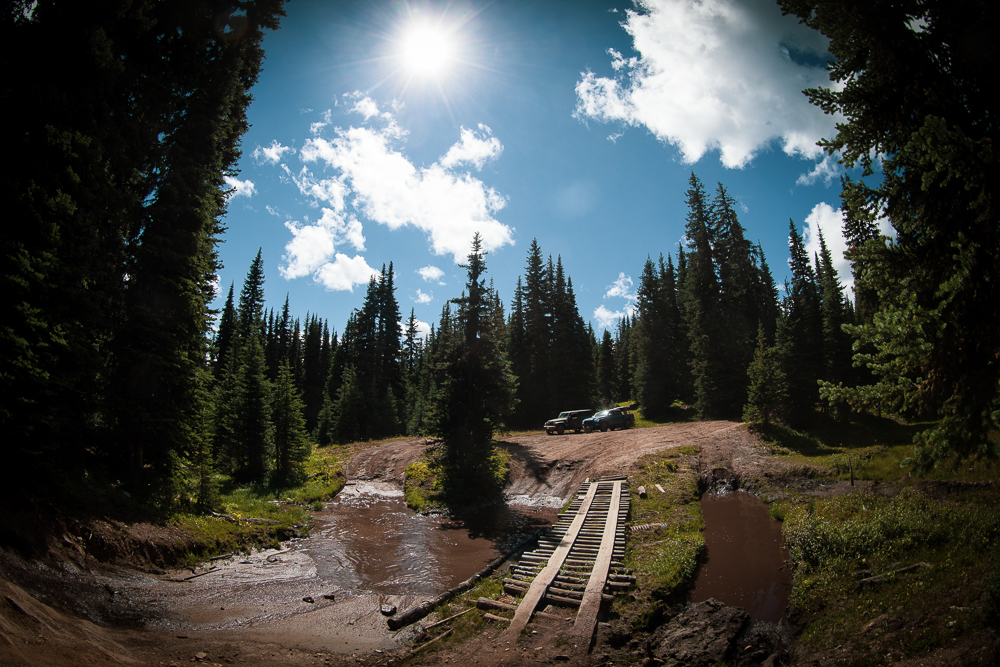 Along the ridge and next up is the famous log bridge. The bridge is about 40" wide and stretches across a muddy waterhole. Unless your rig has an extremely small track width, you'll be taking the ride around in the muddy water.
Depending on the time of year this can be quite deep, but when we went in late August, it was fairly shallow. Though if you go on the wrong side of the bridge, you might require some winching to pull you out of the sloppy mud.
Going Up!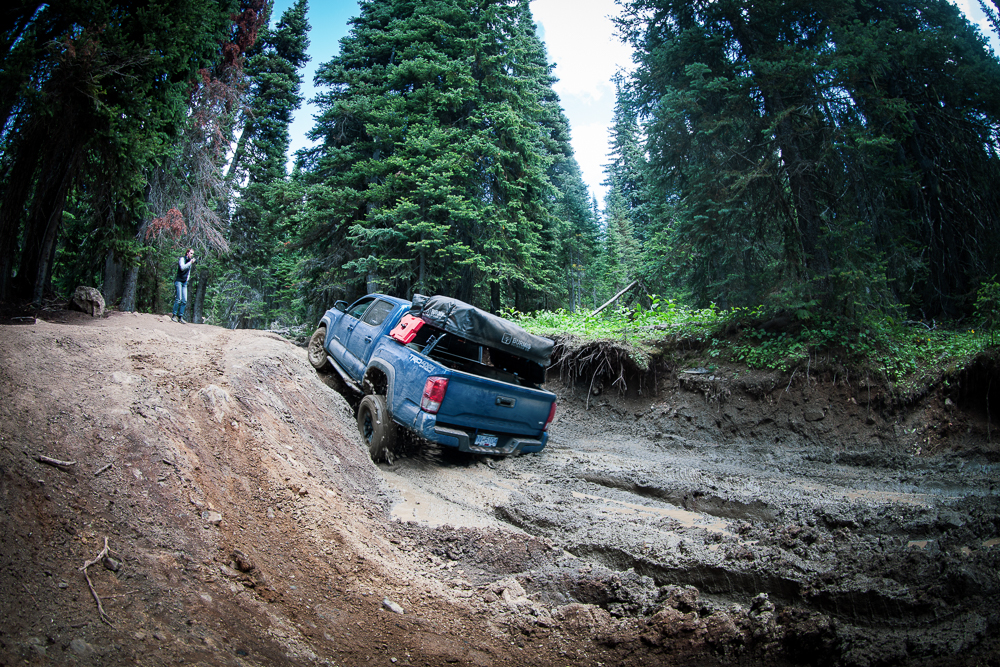 Another favorite obstacle follows shortly in line. If you're in for getting muddy and potentially lifting a wheel, this obstacle is for you.
It's a large thick mud pit with a steep sharp left exit that requires some skinny pedal and the help of some lockers. Though don't be alarmed there is an easy ride around if you're not in the mood.
Lodestone Lake Recreation Area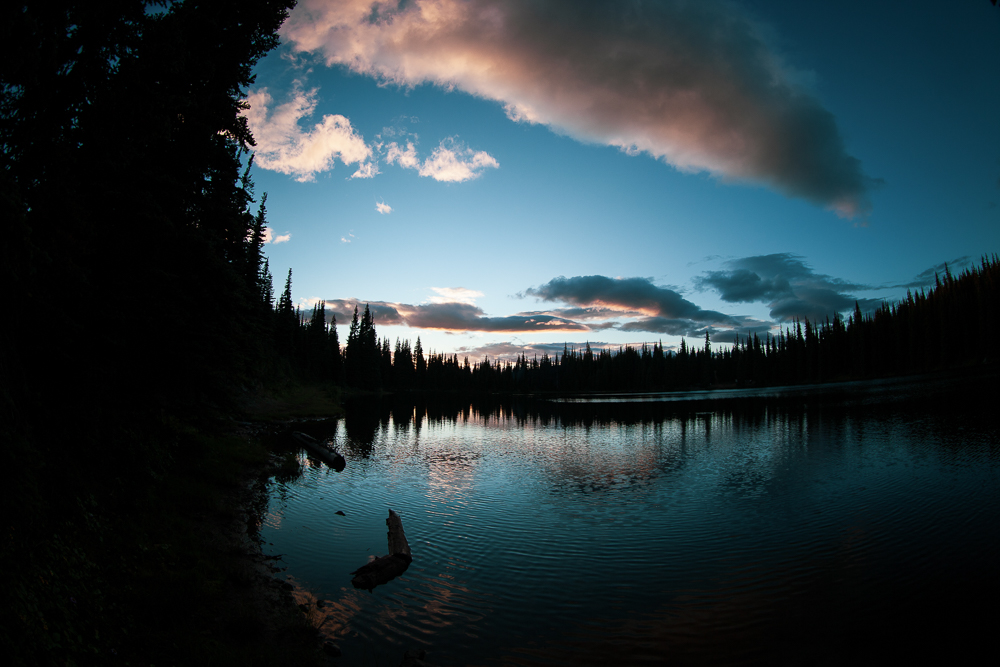 Lodestone Lake Rec Site (another cool overland post on this trail) follows shortly after, with the rest of the trail leading up being fairly straightforward. This lake is the perfect spot to spend the last night on the trail before heading down into the series of logging roads that take you down into Coalmont.
The lake has several campsites surrounding the lake, ranging in sizes to accommodate small to large groups. All these spots have pristine water access, giving you the opportunity to take a dip in the crystal clear, but cold water.
Final Thoughts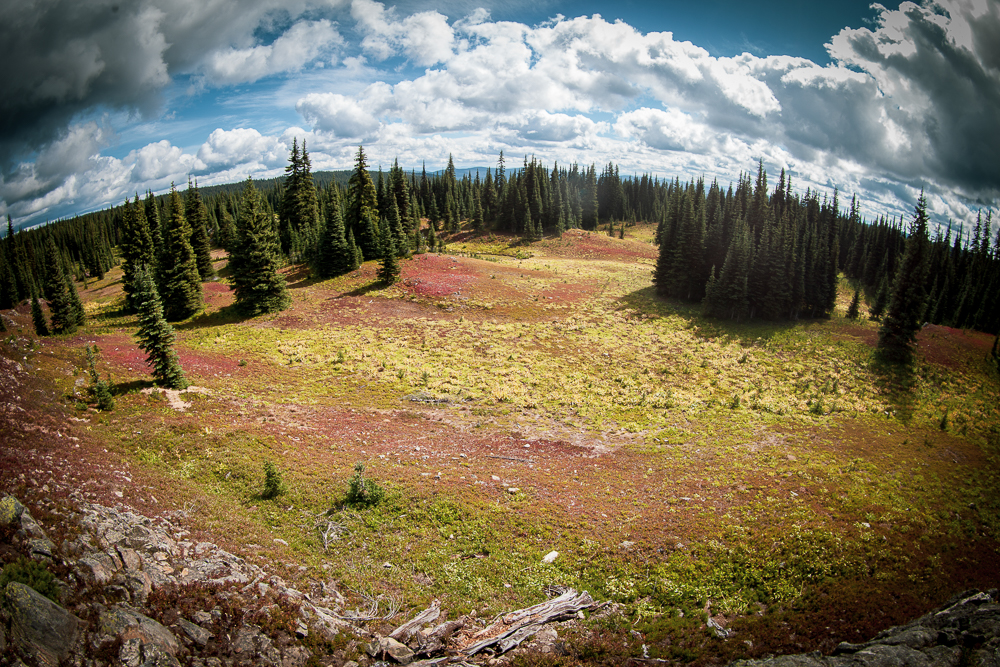 The adventure comes to an end as you leave Lodestone Lake and drop down in elevation along with the multitude of logging roads that wind through the clear cuts and into Coalmont. Along the way down, you will pass by Blakeburn, one of British Columbia's old coal mines. This one, in particular, suffered a massive explosion during a lightning storm in 1930, which killed several people. It was later reopened the year after but later closed due to economic reasons. The site and several buildings still stand for those wanting to explore.
The trail comes to an end as the dirt transitions into pavement right before the bridge crossing over the Tulameen River into Coalmont. At this point, you can pull over, air back up, have a snack before hitting the pavement through Coalmont, and journeying back into Princeton.