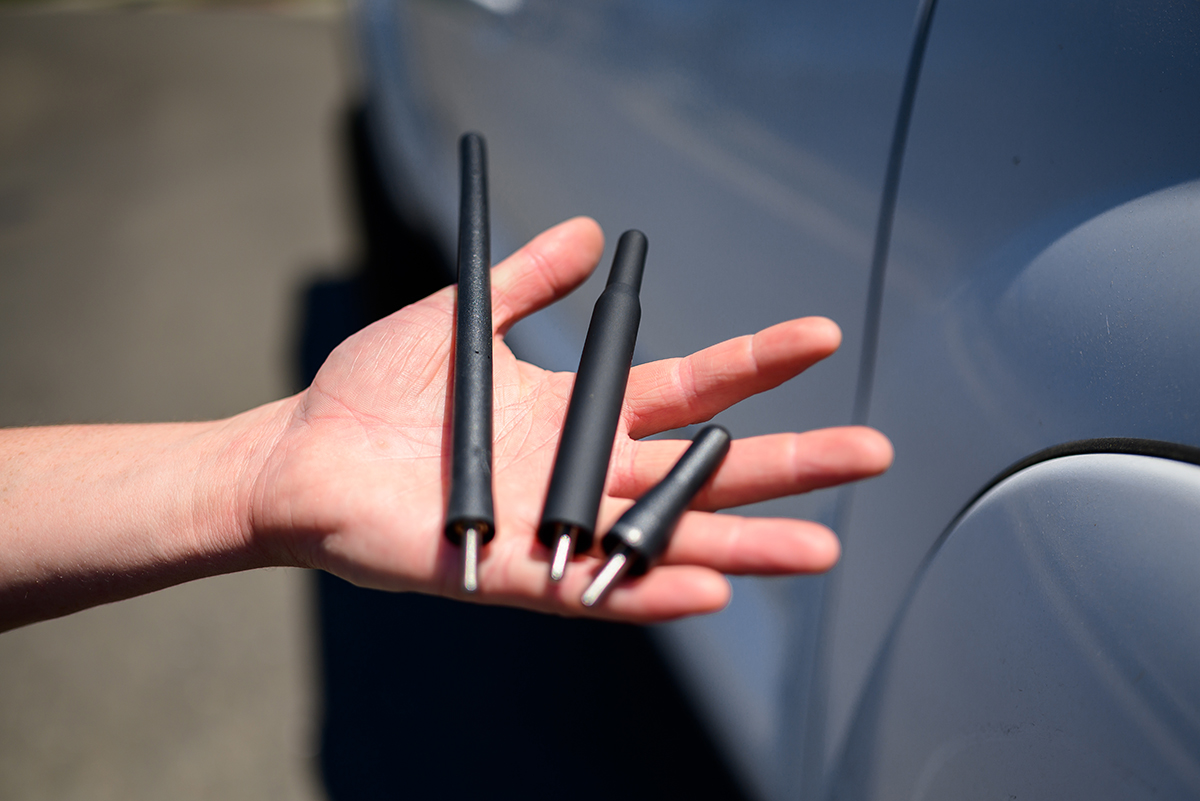 Top 3 Toyota Tacoma Antenna Replacement Options (Small, Medium, Large) – How to Install, Features, Benefits, and More
The factory antenna on the Tacoma is massive. It's big, bulky, slaps on the top of the garage, gets in the way of everything, and looks horrible.
Needless to say, I've wanted to replace the factory antenna on the 2nd Gen Tacoma since day one. There are a ton of aftermarket antenna options out there, and to be honest, I was a little bit overwhelmed with the number of solutions available for the Tacoma.
If you're in the market for a new antenna, stick around. We'll discuss what to look for in an antenna and which are the best ones on the market. The antennas that we are covering today were purchased based on the best reviews we have found from around Amazon.
Overview on Tacoma Antennas
Form or Function?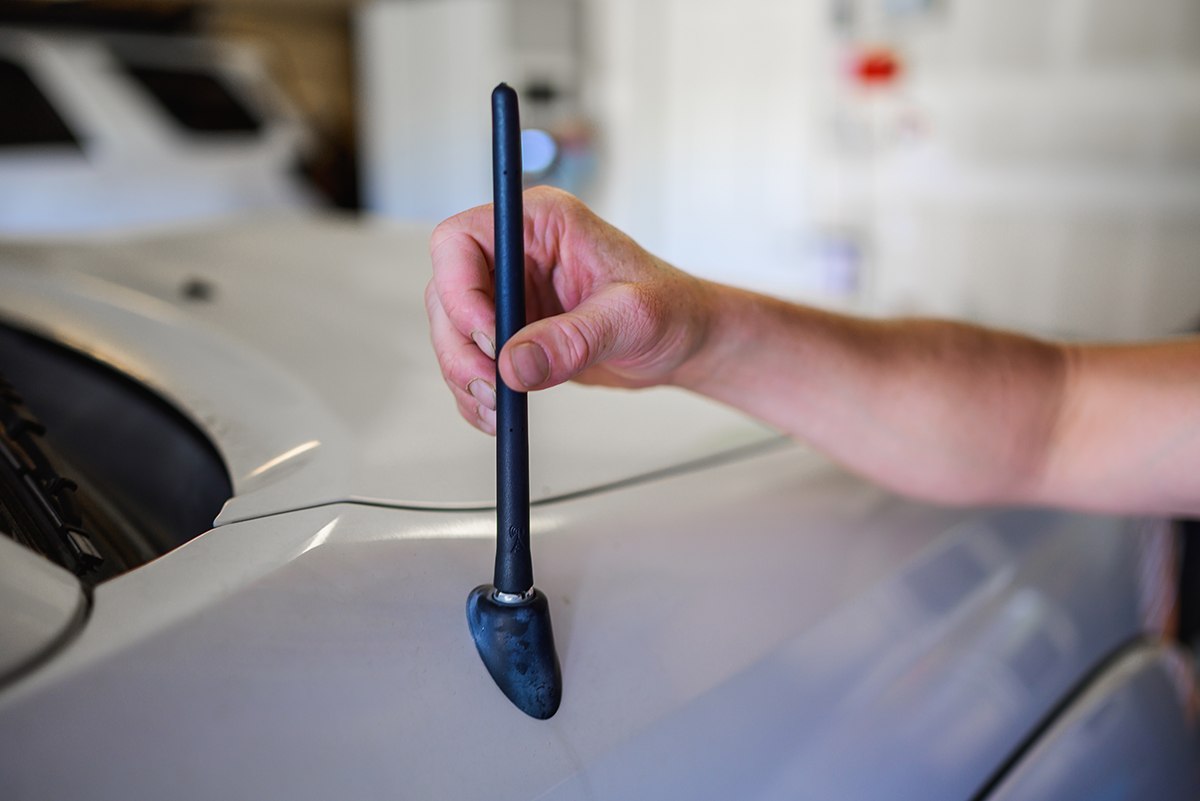 Pictured: AntennaMastsRus – 6 3/4 Inch Antenna
There isn't much to an aftermarket antenna, outside of looks and functionality, with functionality being obviously the most important, or is it?
With the three options were looking at today, we will look at the design and then see how those antennas actually perform against the factory antenna.
Antenna Options?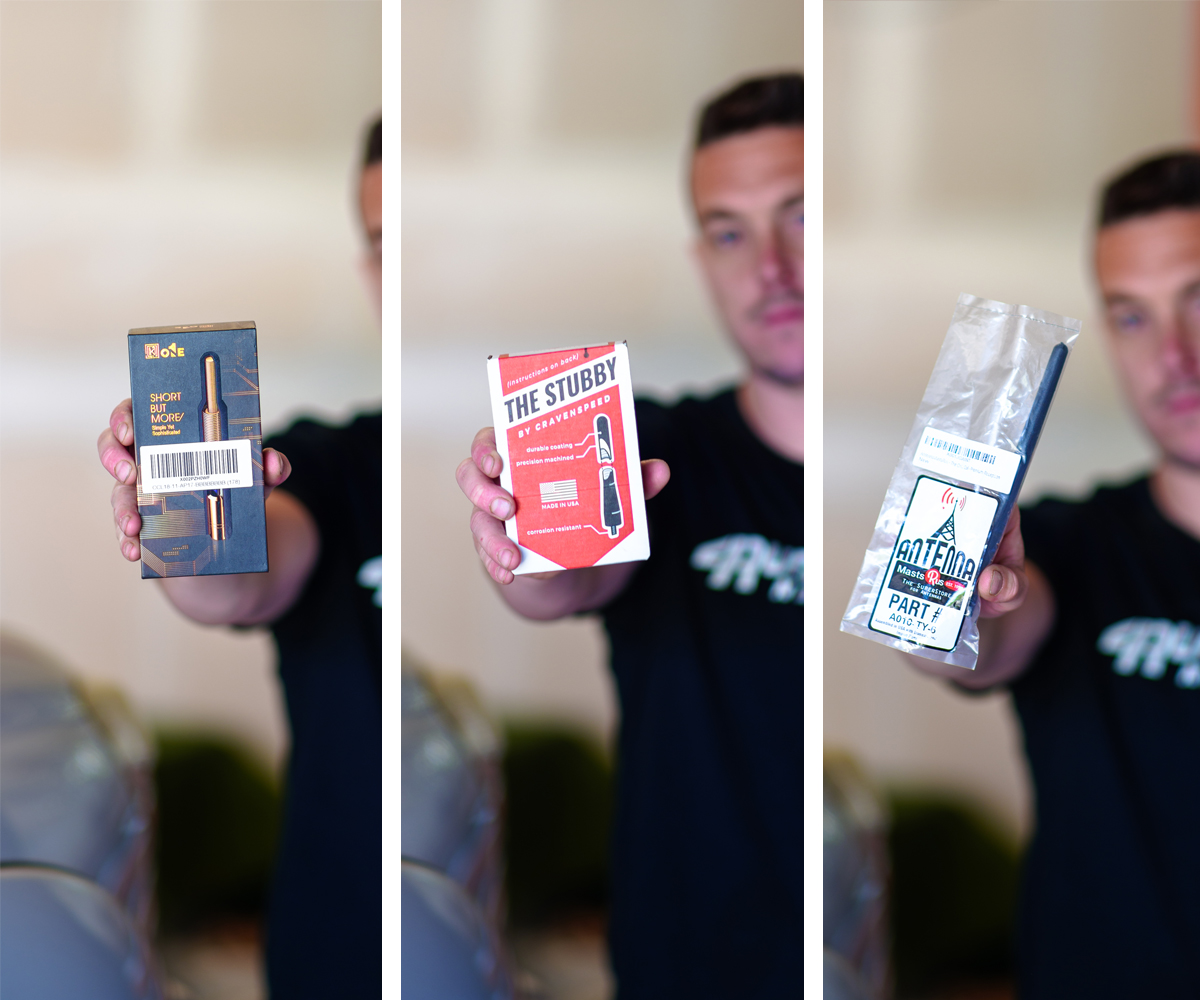 I was undecided on the antenna that I wanted to buy for our Tacoma, so I ended up just buying three of them so I could see what each of them were all about and then judge their performance here on TrailTacoma.com. Hopefully, my purchase of all three will help someone else make an educated decision on which one might be best for them.
One antenna I was considering that isn't pictured or listed here was the Ronin Factory bullet antenna. It looks kinda cool, but it's 50 bucks and honestly, I didn't want to spend another $50 on a bullet antenna for this lineup. That's a lot of money for an antenna and for what it's worth, none of these antennas have great aftermarket performance reviews. But how many people are really listening to AM/FM radio anymore? Does performance in an antenna matter or is it all for looks?
For me personally, It was more about looks when it came to upgrading because the factory antenna is ugly and I listen to the bluetooth on my phone. I did actually test each antenna's performance though for about 1 week – listing to AM/FM radio… it was a rough week.
Find them online: 
Antenna Removal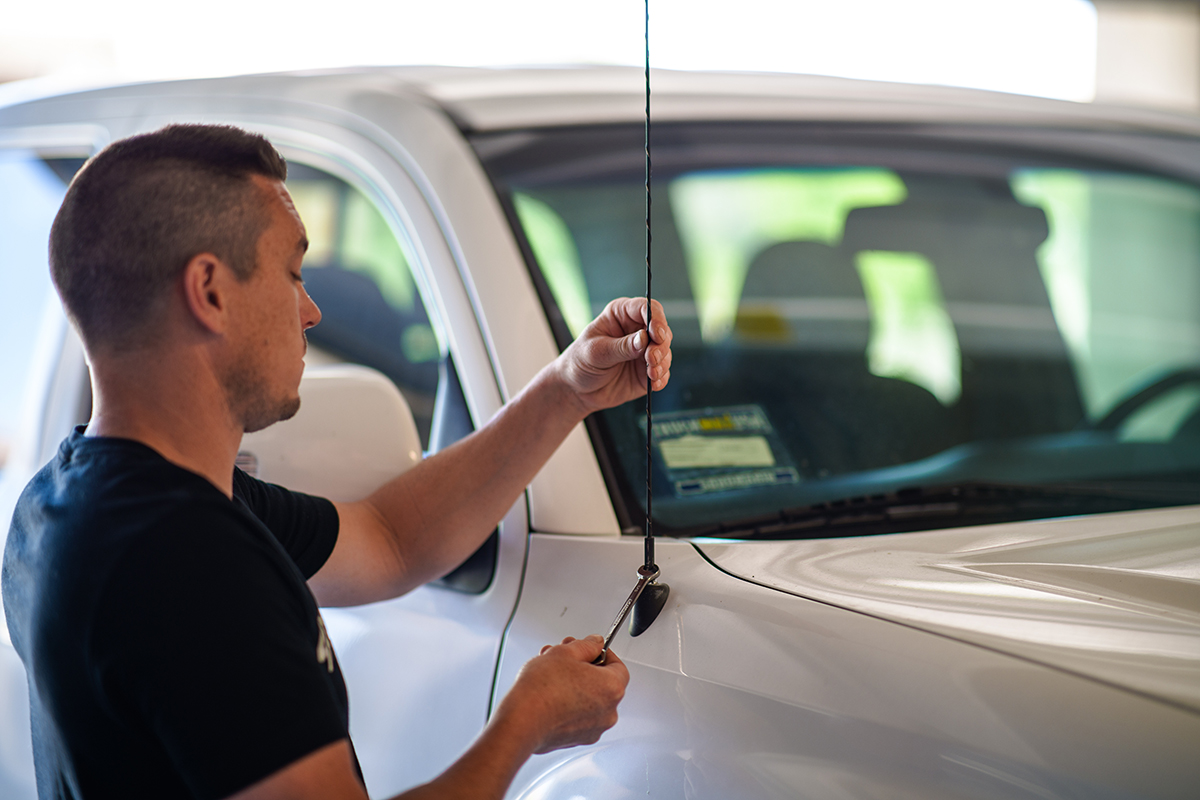 Removing the antenna on the Tacoma could not be any easier. Take an open-end wrench and loosen the antenna until the threaded rod is loosened from the base. Then pull the antenna off and out.
Antenna Installation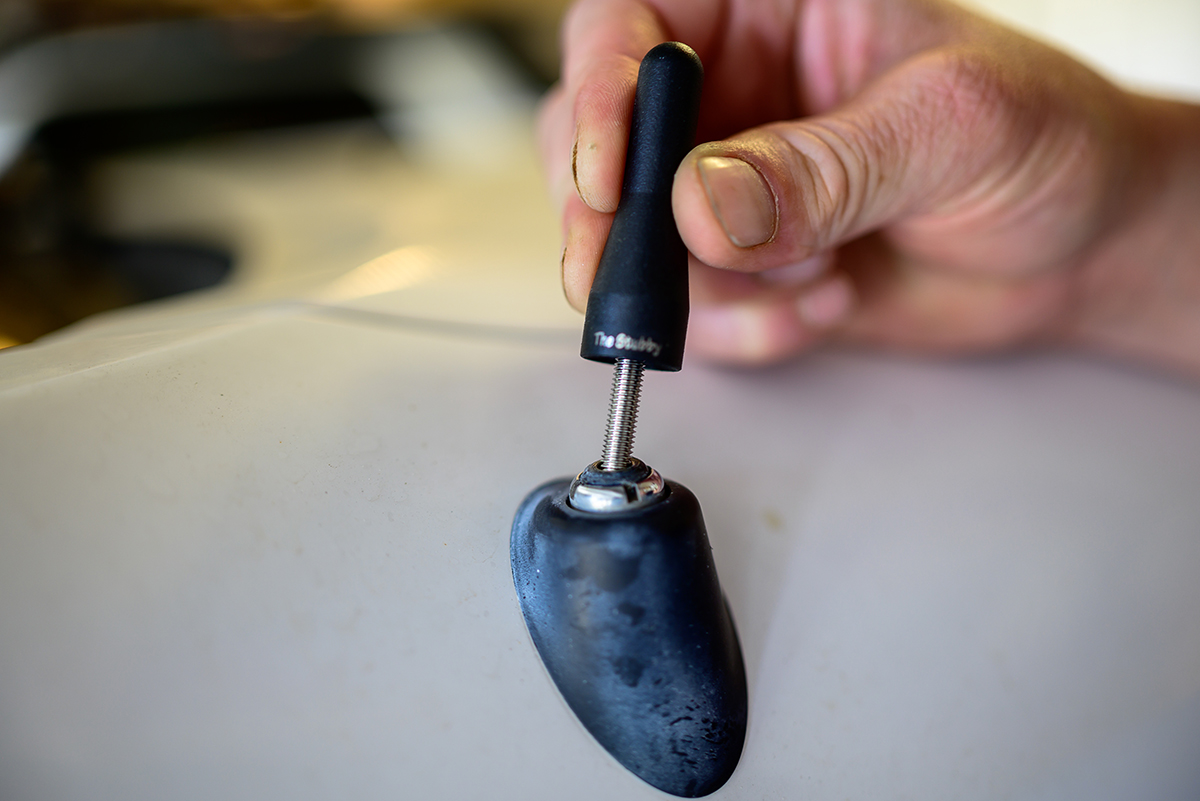 Pictured: CravenSpeed Stubby Jr Antenna
Installing an aftermarket antenna is equally as simple. You just thread the antenna into place. I'm not going to lie, I don't have too much to say about each antenna as they don't differ too much – other than size and design.
Also, a big shout out to my buddy @JeffreyBowdoin for stopping by and shooting all these shots with this new 85mm 1.2. Butter. 
AntennaMastsRus – 6 3/4″ Antenna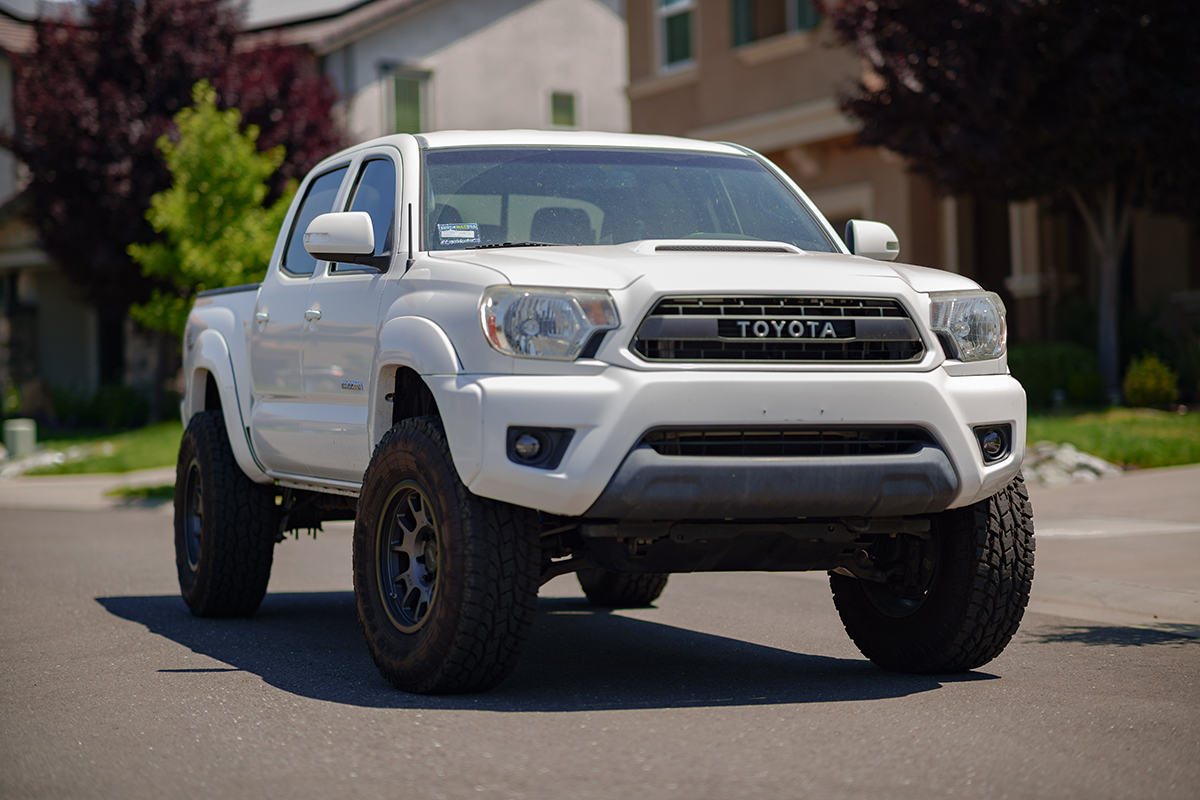 I expected this antenna to perform the best because it was the tallest. That wasn't the case.
How do they perform? 
The performance was on par with the rest of the antennas. In fact all of the antennas here today tested similarly. Some performed better in random spots on the road but every antenna here had many moments of that "underwater" sound. It was frustrating as not one antenna performed flawlessly from home to the office – not one.
There was no one antenna that produced any mind-blowing results over one another either. In zones where the audio was actually coming in, it was no crisper than any other antenna.
I drove around for one week alternating antennas listening to the AM and FM radio with each one of these antennas. I did not notice a difference in terms of performance between these three antennas.
So all antennas suck? 
I can't say all antennas suck, maybe I should have bought the bullet and a few others to test out. Now I am curious.
Instead of talking about performance, let's just talk about looks because that's all that matters when it comes to the aftermarket antennas I tested.
To start, the AntennaMastsRus is tall and skinny. Looks cool, performs ok.
CravenSpeed Stubby Jr Antenna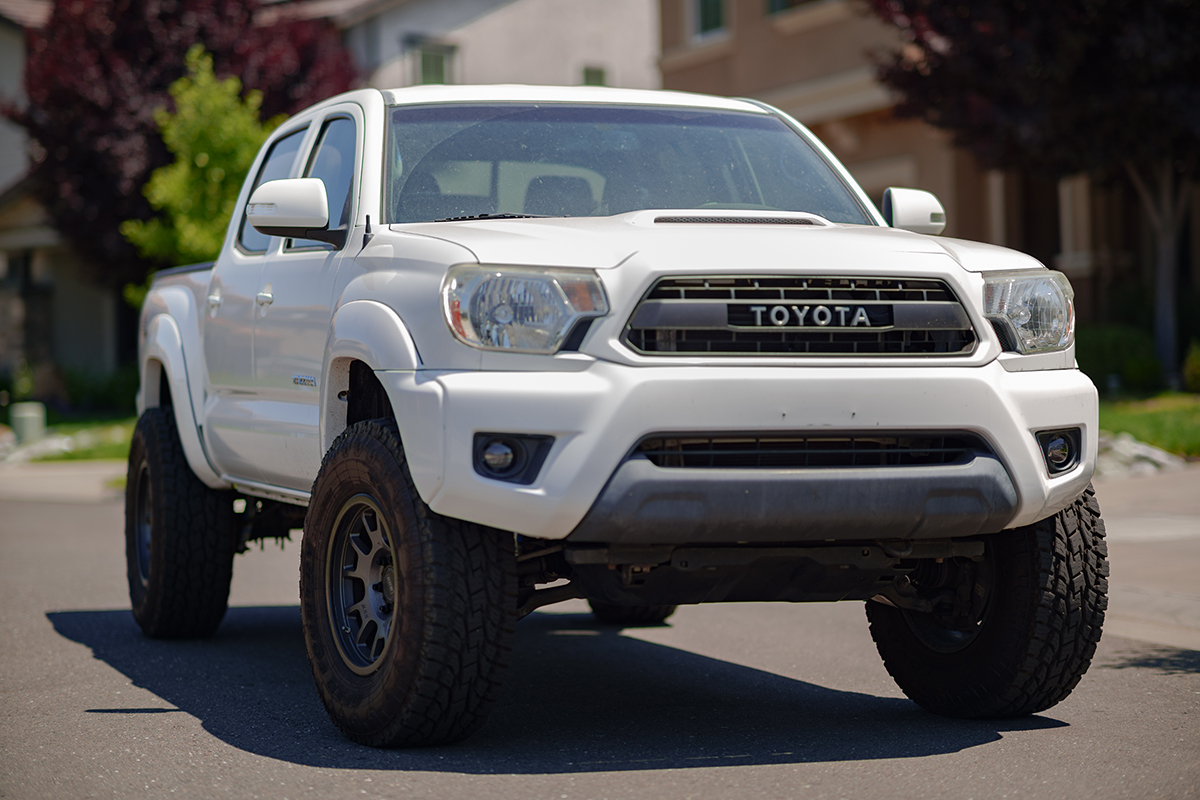 The CravenSpeed Stubby Jr Antenna is short and fat. Looks cool, performs ok. I am not a fan of the stubby look. I thought I would like it the most but I actually dislike it the most after running it for a week.
KEYO1E 4.9" Short Antenna
The KEYO1E 4.9" Short Antenna is my favorite in terms of design, size, and appearance. Again, no notice of "better performance" at all. If anything, this one had better performance and maybe that's why I gravitated towards it after so much antenna frustration. At the end of the day, it comes down to personal design and looks.
Final thoughts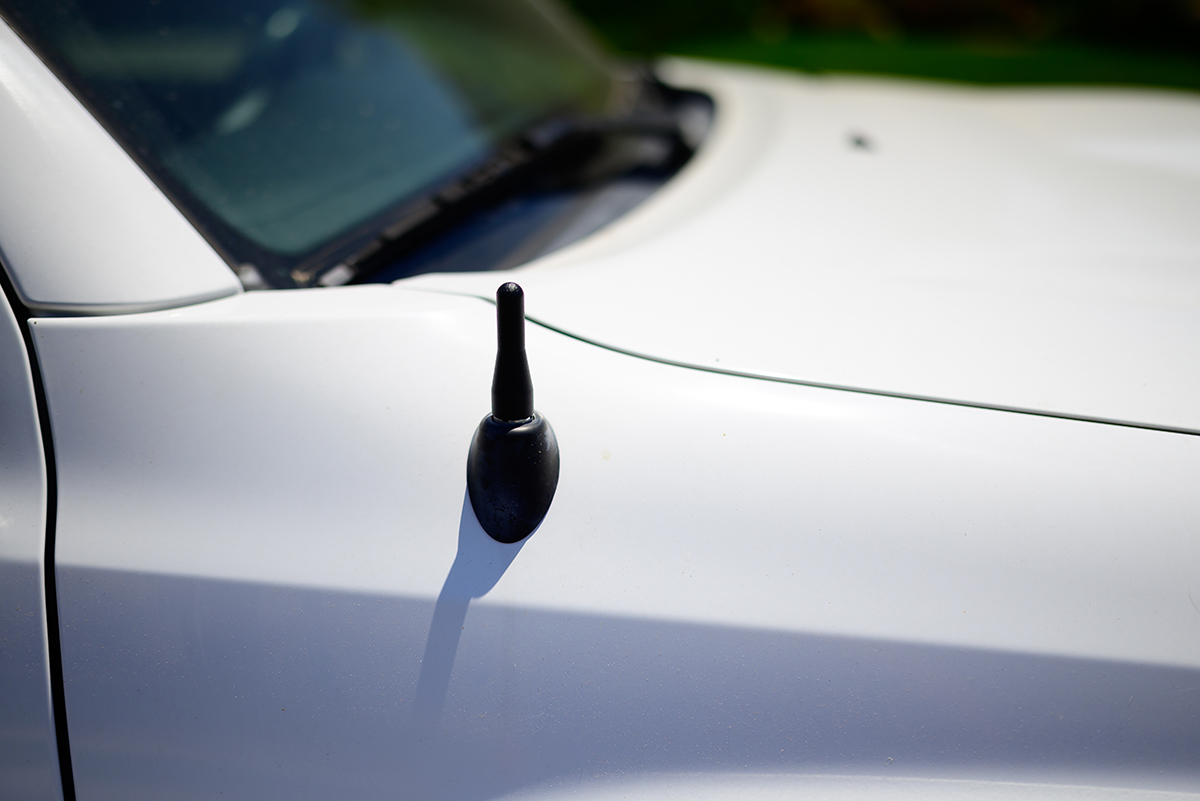 Not going to lie. Pretty much all antennas have very poor performance compared to the factory antenna. The factory antenna supplied by Toyota has virtually zero dead spots. When connected to AM and FM radio, the audio typically comes in crisp and clean.
When you install an aftermarket antenna, on the other hand, you will absolutely see degradation in the audio performance. I'm not typically an AM and FM radio guy, so to me, it doesn't matter but if you listen to the radio on a regular basis, then going with an aftermarket antenna might not be a good option for you.
Additionally, all of the aftermarket antennas we tested had threaded rods built-in to the antenna. Each threaded rod would disconnect from the actual antenna when threaded and unthreaded. It's not a deal-breaker but kind of annoying when you're screwing and unscrewing the antenna multiple times.
The only thing aftermarket antennas are good for are what they provide in terms of looks and the functionality of not slapping everything with a low overhang.