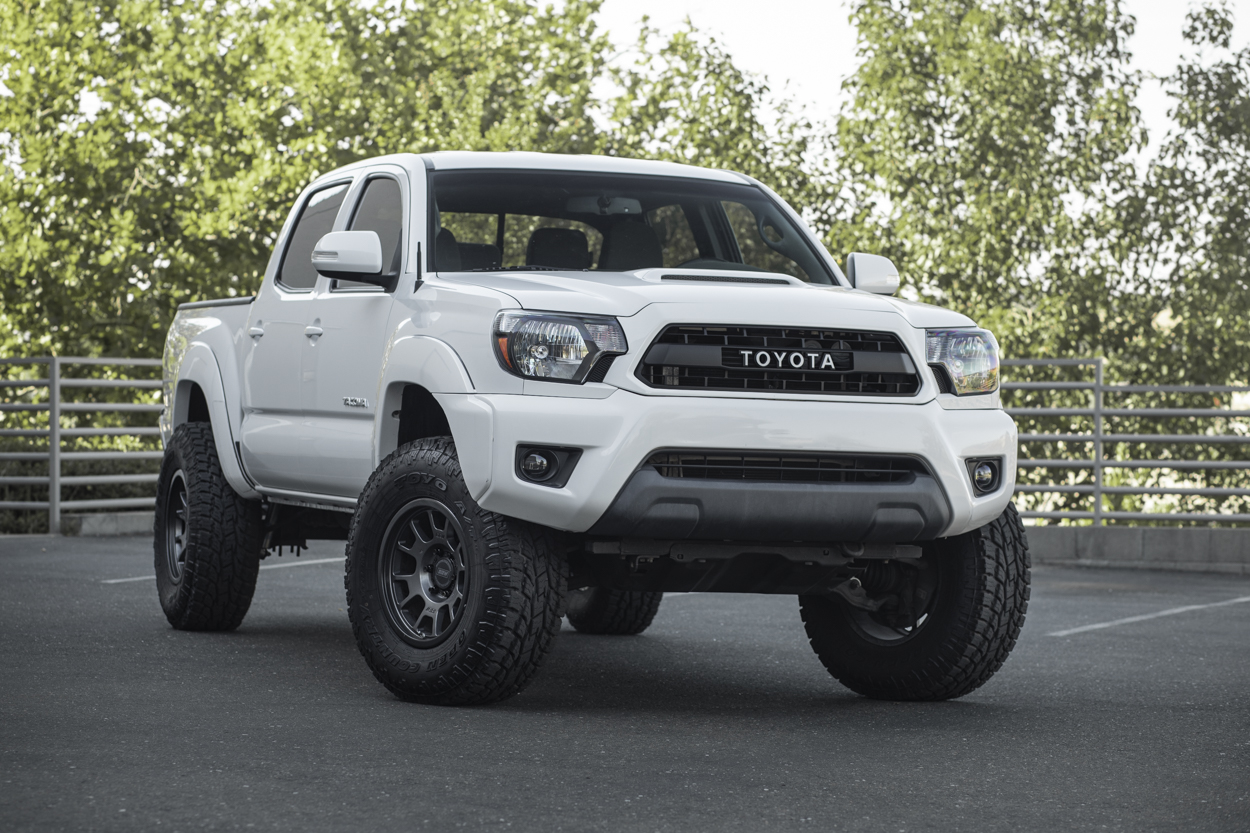 Blackout Headlights Mod for 2nd Gen Tacoma – LED Retrofitted USR Auto Blacked Out Headlight Housings for 2nd Gen Tacoma (2012-2015) – SAE / DOT Approved
The factory headlight housings on the 2nd Gen Tacoma are pretty basic. The lighting is basic, the actual plastics surrounding the reflector bowl are basic and finally, the turn signals and daytime running lights are also pretty basic.
We decided to upgrade our headlight housings with a set of blacked-out DEPO housings from USR. The headlight housings are DEPO branded and retrofitted black by USR.
Headlight Bulbs (Halogen 5000k)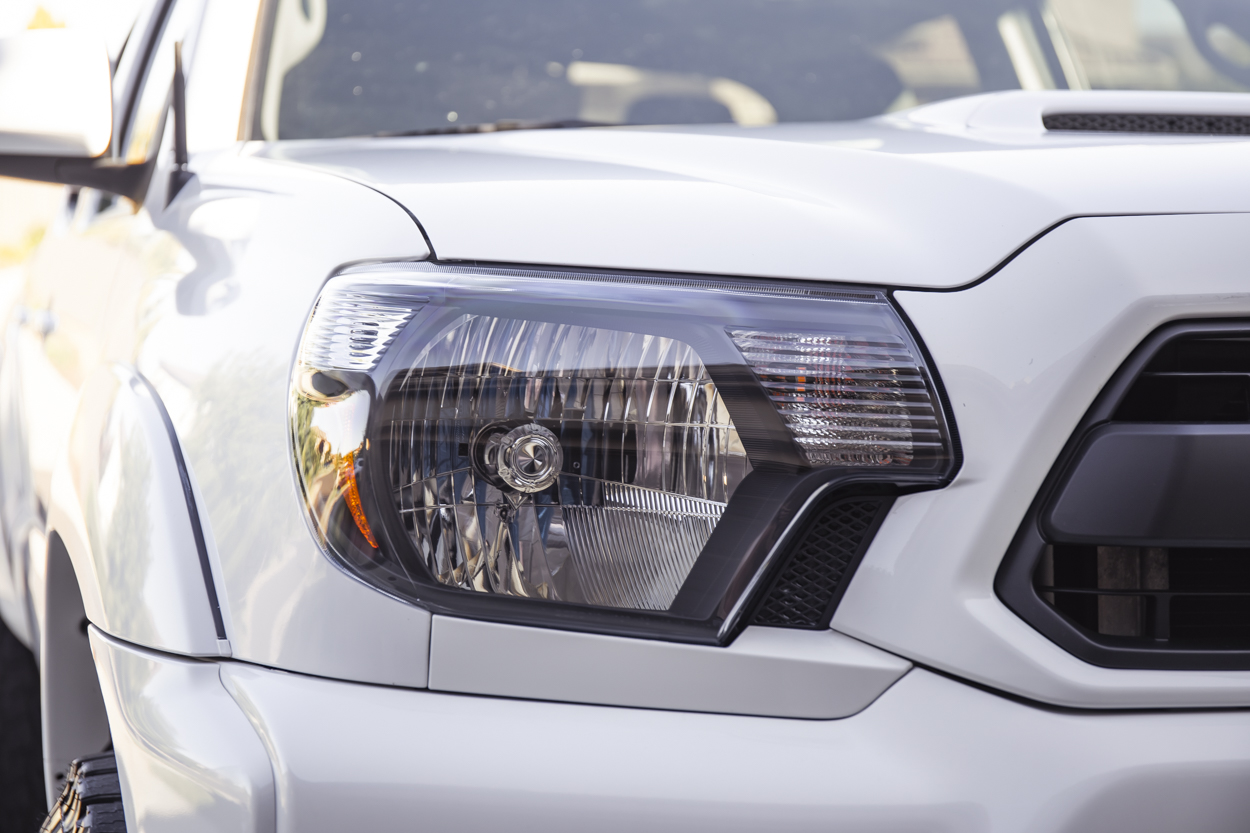 The headlight bulbs that come with the kit are a 5000k color, however, they do have a tint of blue around the filament. That tint of blue does not translate into a "blue" light output, though. The headlight reflector bowl does show a tint of blue when the lights are off but again, the output is not affected and does remain true to it's 5000K color (really strange). Regardless of the color output, it's still a halogen bulb, and we are going to eventually swap in an LED H4 bulb.
Turn Signal Bulbs (LED Amber 3157)
The turn signal bulbs that are shipped with the USR headlights are in fact LED bulbs. They are super bright. These bulbs Plug-in Play, no wiretap was or additional wiring harnesses were necessary, just unplug the old bulb and plug these ones in.
Find it online: 
Tools & Materials 
Ratcheting Wrench
Drill Driver
Metric Sockets
Plastic Pry Tools
Flathead Screwdrivers
Pliers
Step 1. Remove 10mm Bolts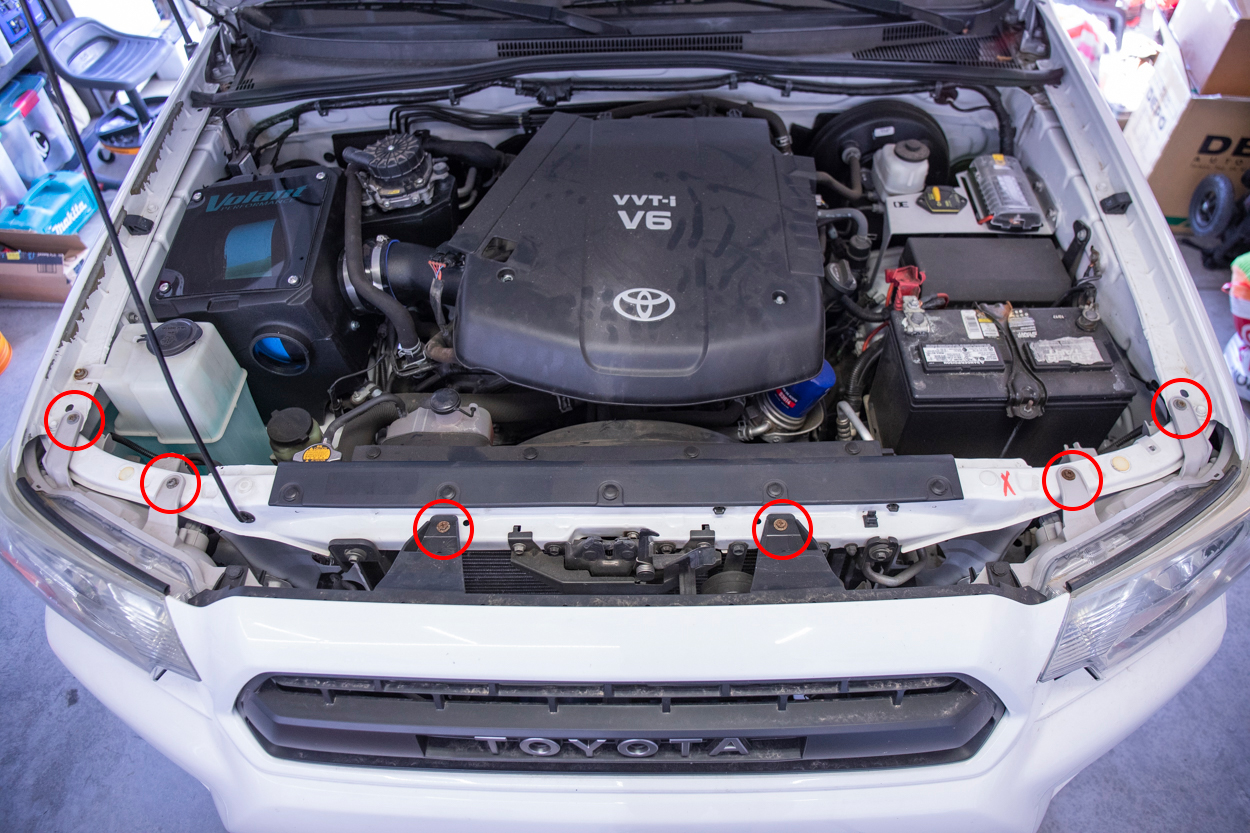 Remove the two center 10mm bolts and the four outside 10mm bolts holding on the headlights.
Step 2. Remove Plastic Push Clips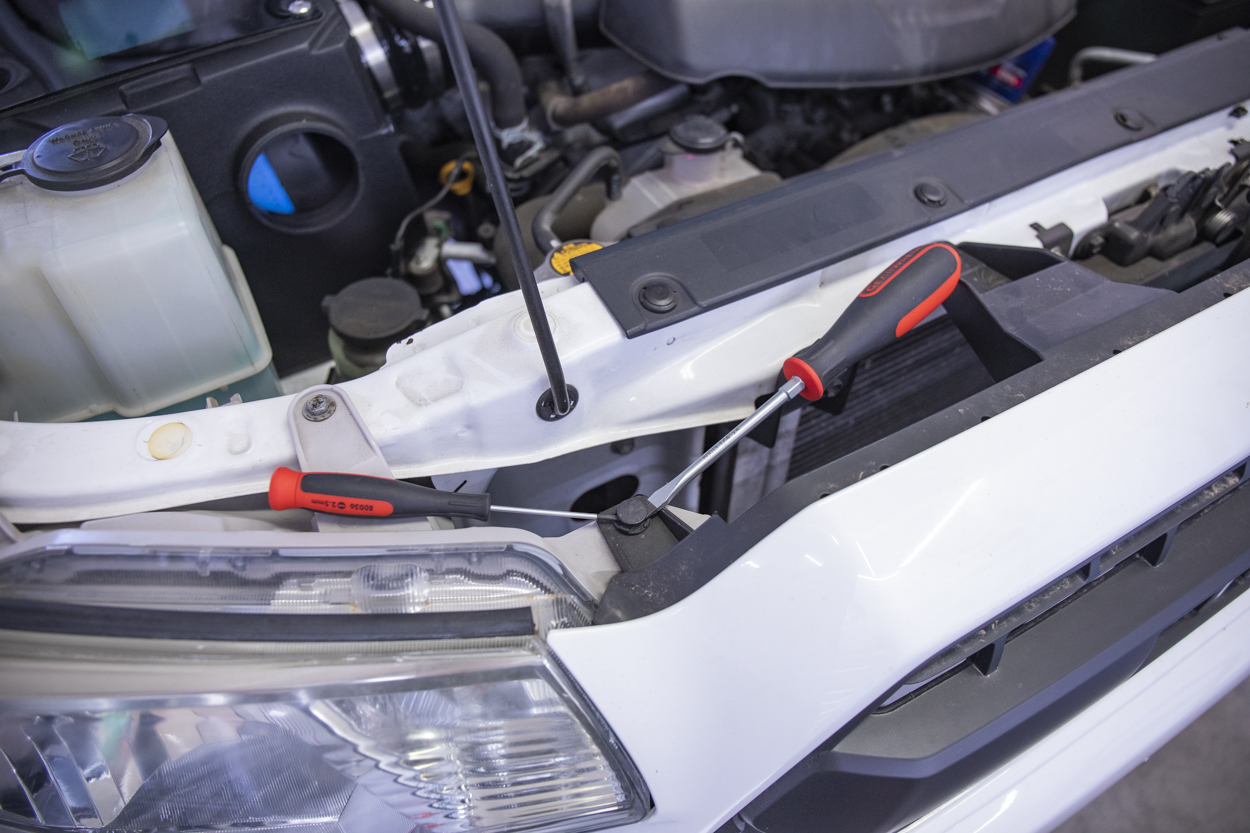 Using two screwdrivers pop the plastic tabs holding the front grille on.
Step 3. Unclip Grille From Bumper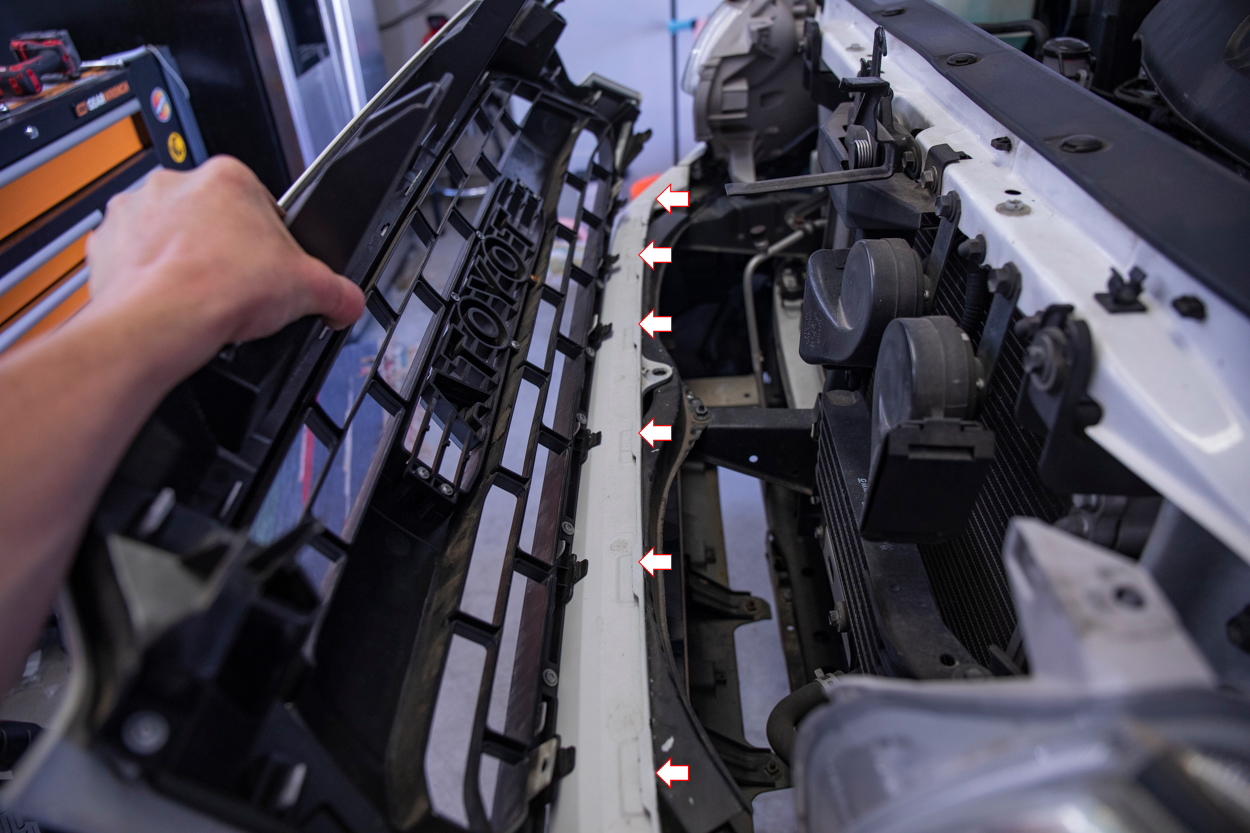 There are seven tabs pushed and clipped into place holding the grille on securely. This may be an uneasy feeling when pulling the grille off as the plastic components will pull tightly against each other, giving you the impression that something's going to break. Take your time and pop each tab off and out gently.
Step 4. Unclip Lower Headlight Garnish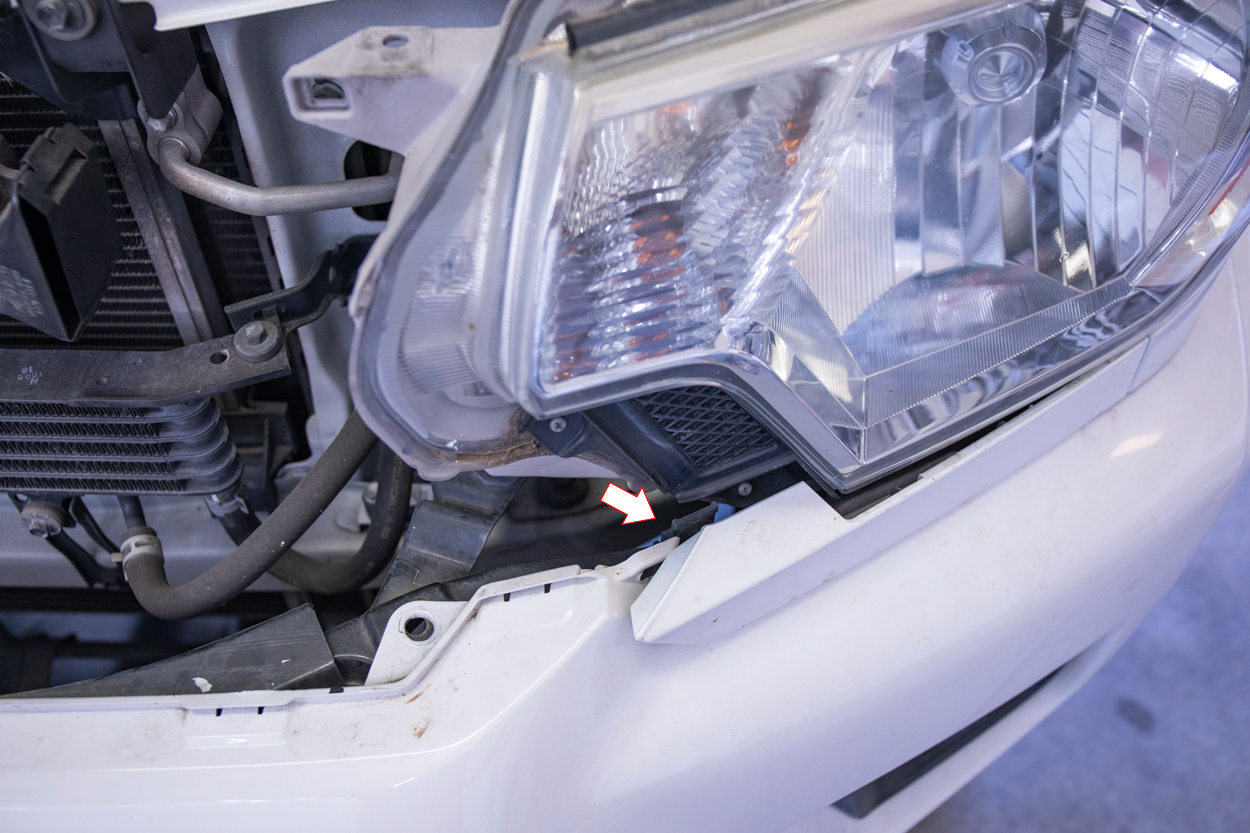 Unclip the bottom headlight garnish by unclipping the tab from the inside.
Step 5. Lower Headlight Garnish Inside Clip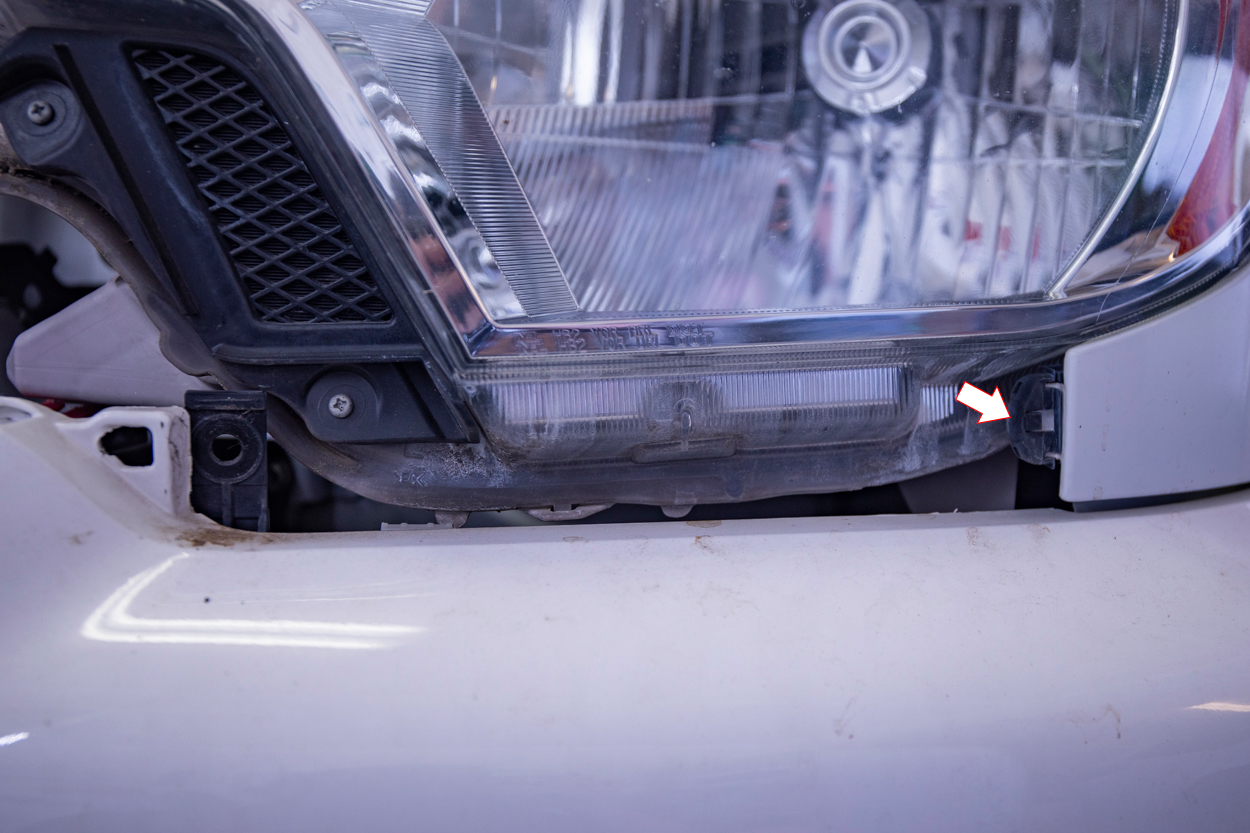 Using a flat head screwdriver or plastic pry tool, press against the tab at the arrow indicator above in order to finally release the lower headlight garnish. This is an image with the lower head garnish off but gives you a clear picture of what the tab looks like on the inside.
Step 6. Unclip all Wire Harnesses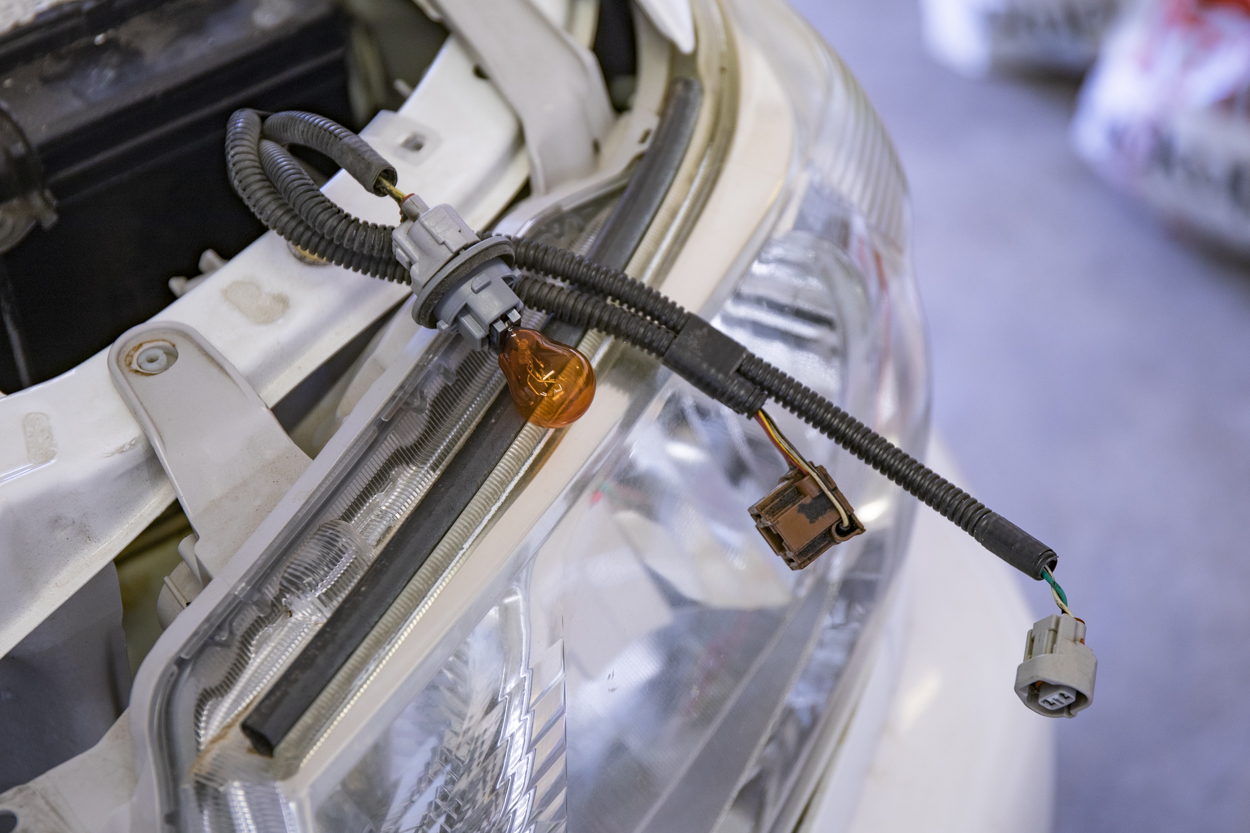 Disconnect all your wiring harnesses from the back end of the headlight housing.
Step 7. Lower Headlight Housing Mount Point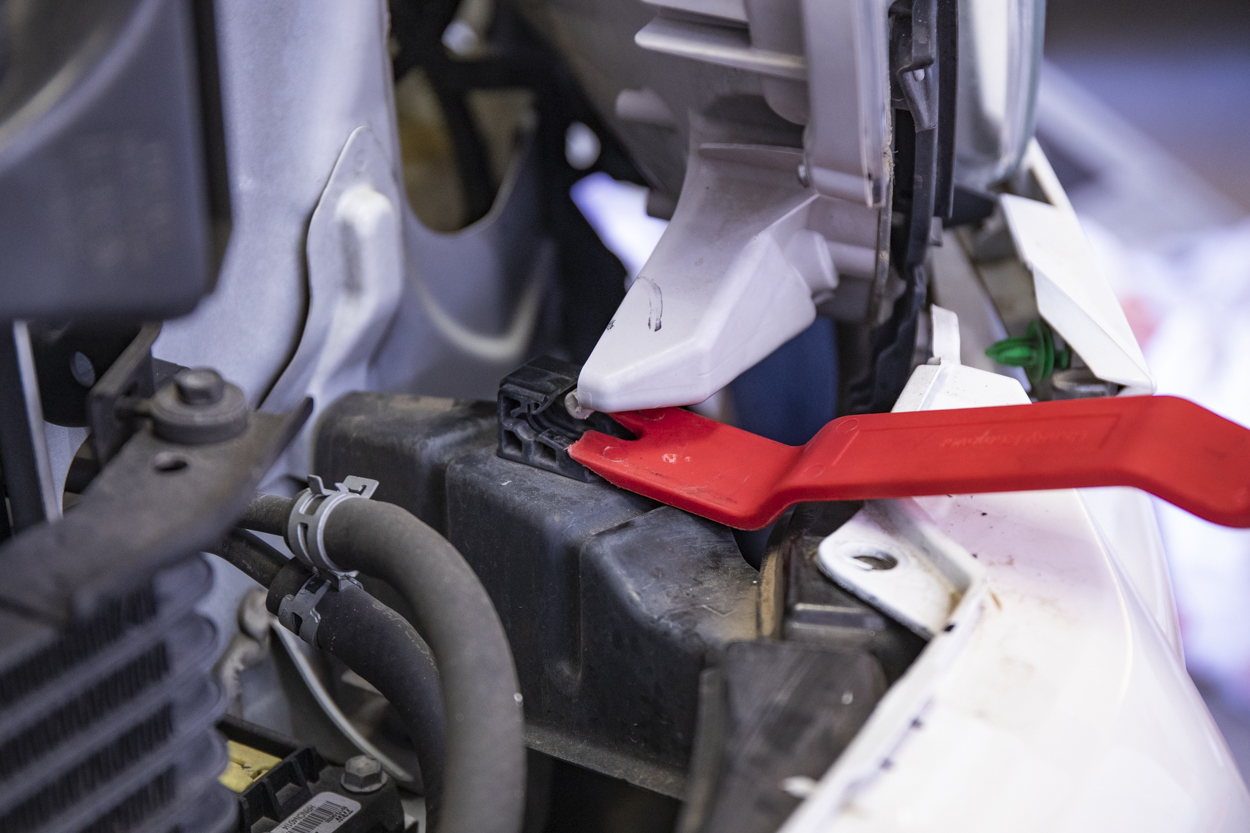 Using a dual prong plastic pry tool unclip the lower inner headlight mount point. This may take a bit of effort in pushing the release tab down while pulling a headlight out.
Step 8. Remove Bumper Side Clip & 10mm Bolts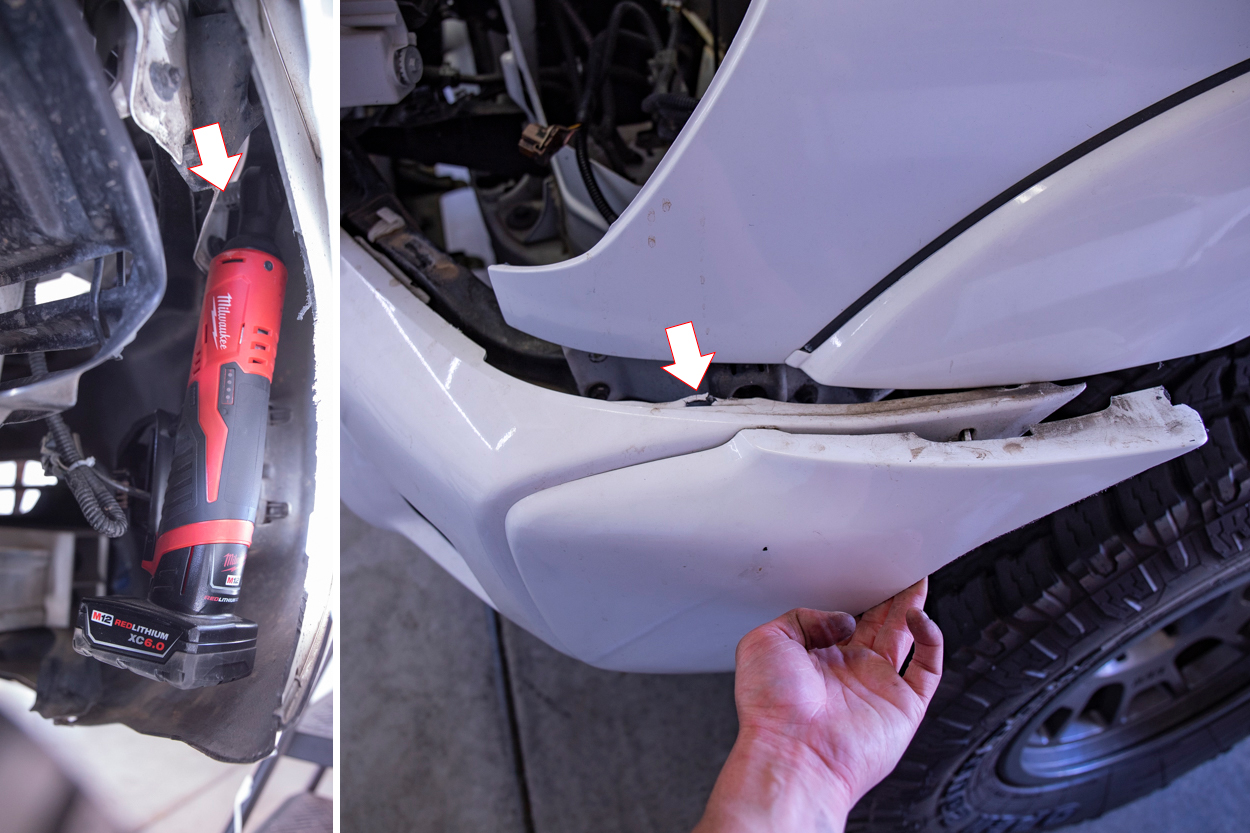 On the inside of the bumper, you want to remove two 10mm bolts holding the bumper and the bumper flare on. Pictured on the left you will see one of the 10mm bolts holding the main bumper on. The other bolt is directly underneath the fender. You only need to slightly pull out the bumper in order to fully remove the headlight from its position inside the engine bay.
Step 9. Remove Housing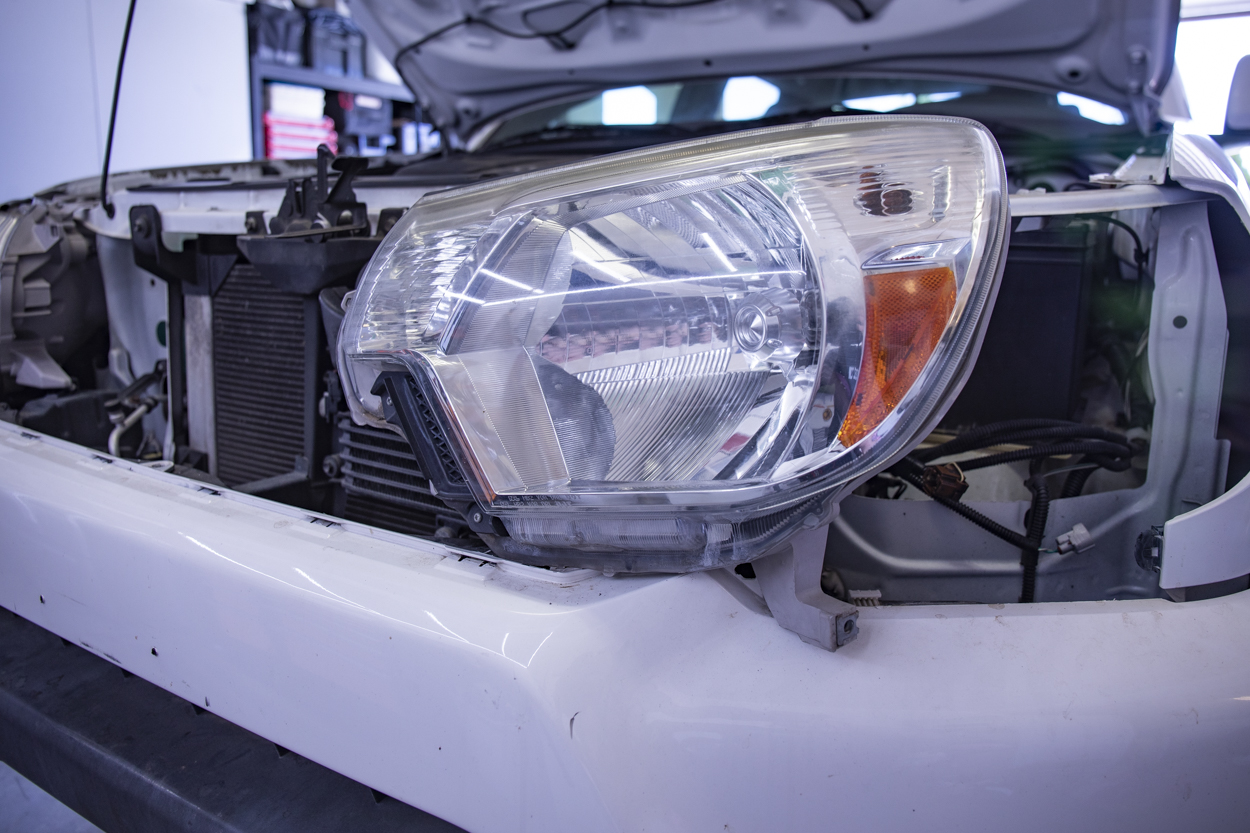 Now you can remove a headlight.
Step 10. USR Blacked-Out Housings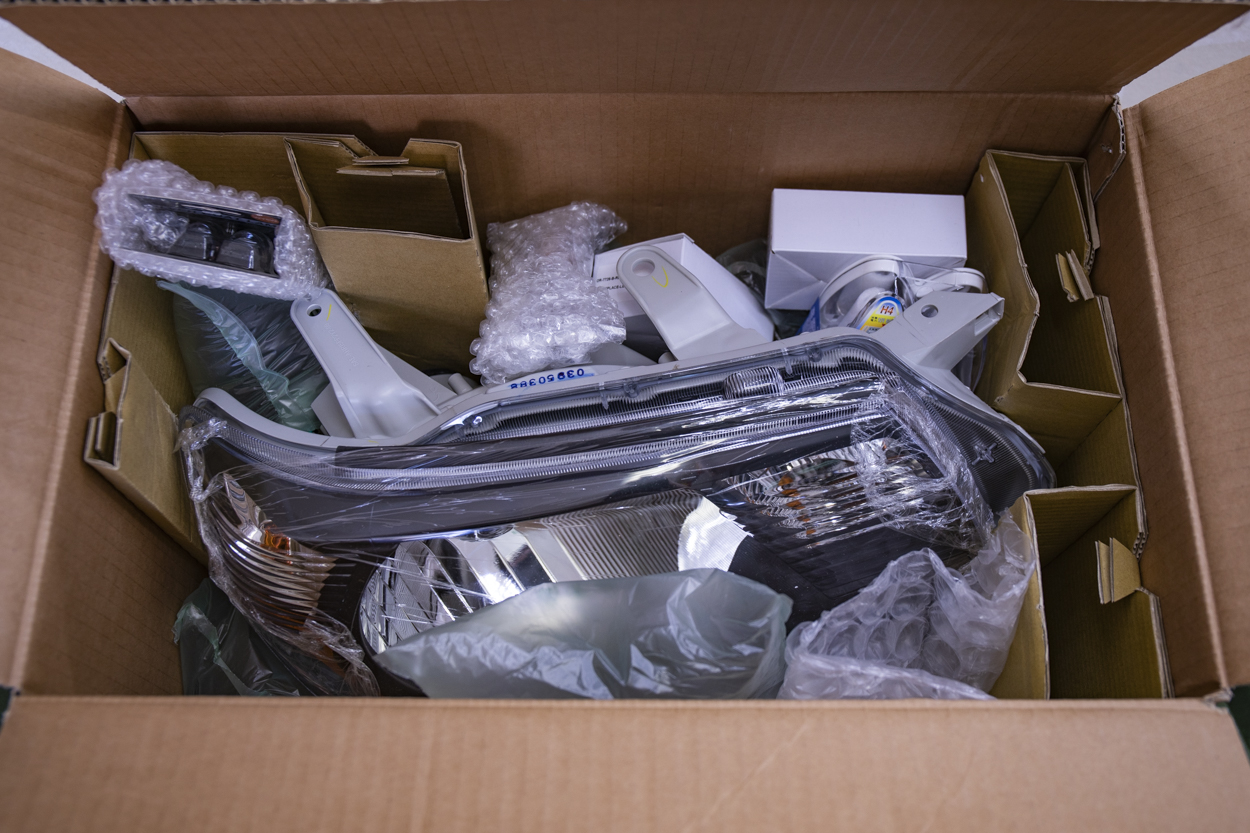 This is how your DEPO housings will ship from USR. As you can tell, everything is packed incredibly clean and tight. This is also after we have pulled out some of the shipping material.
Step 11. USR H4 Bulbs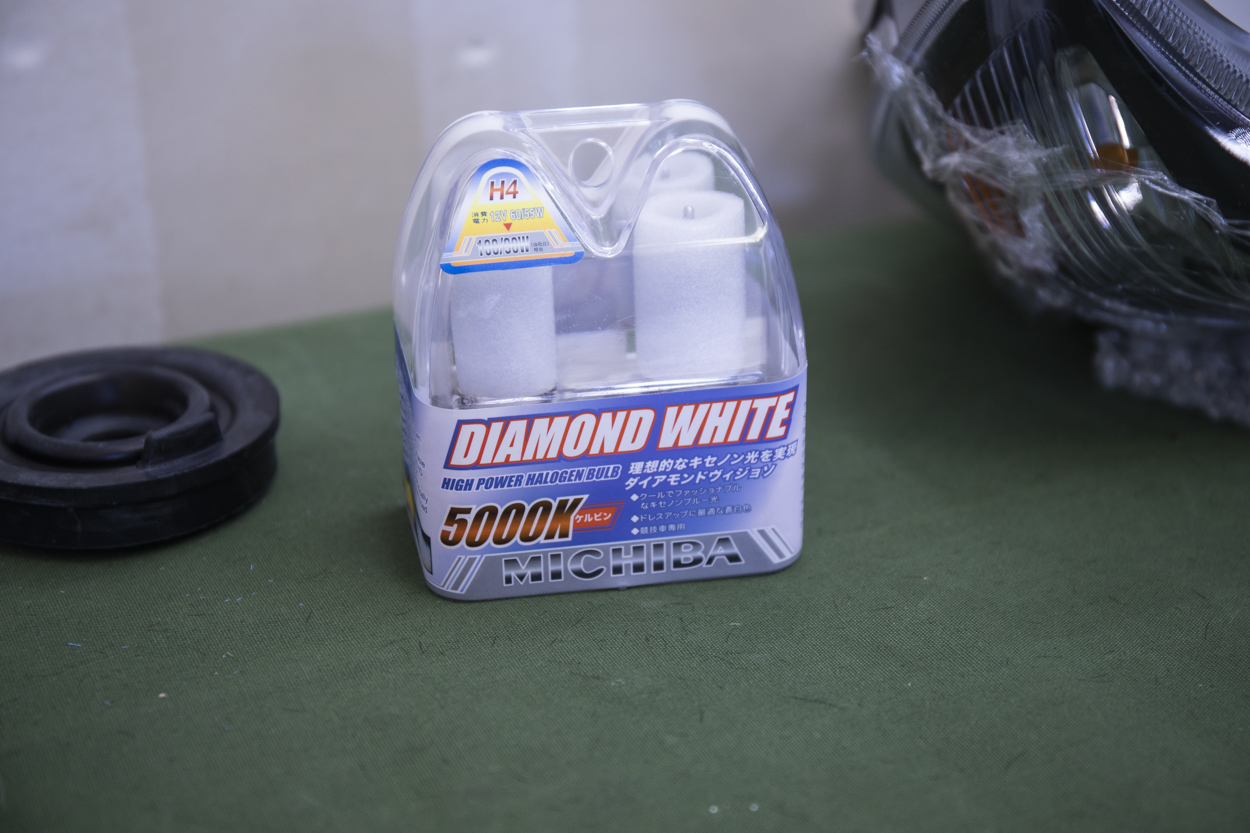 We are a little bit disappointed when we found out that USR ships their headlights with halogen bulbs, but nonetheless these halogen bulbs are much brighter than the factory halogen bulbs. We will eventually be swapping in our own LED H4 bulbs.
Step 12. Installing H4 Bulbs into Housings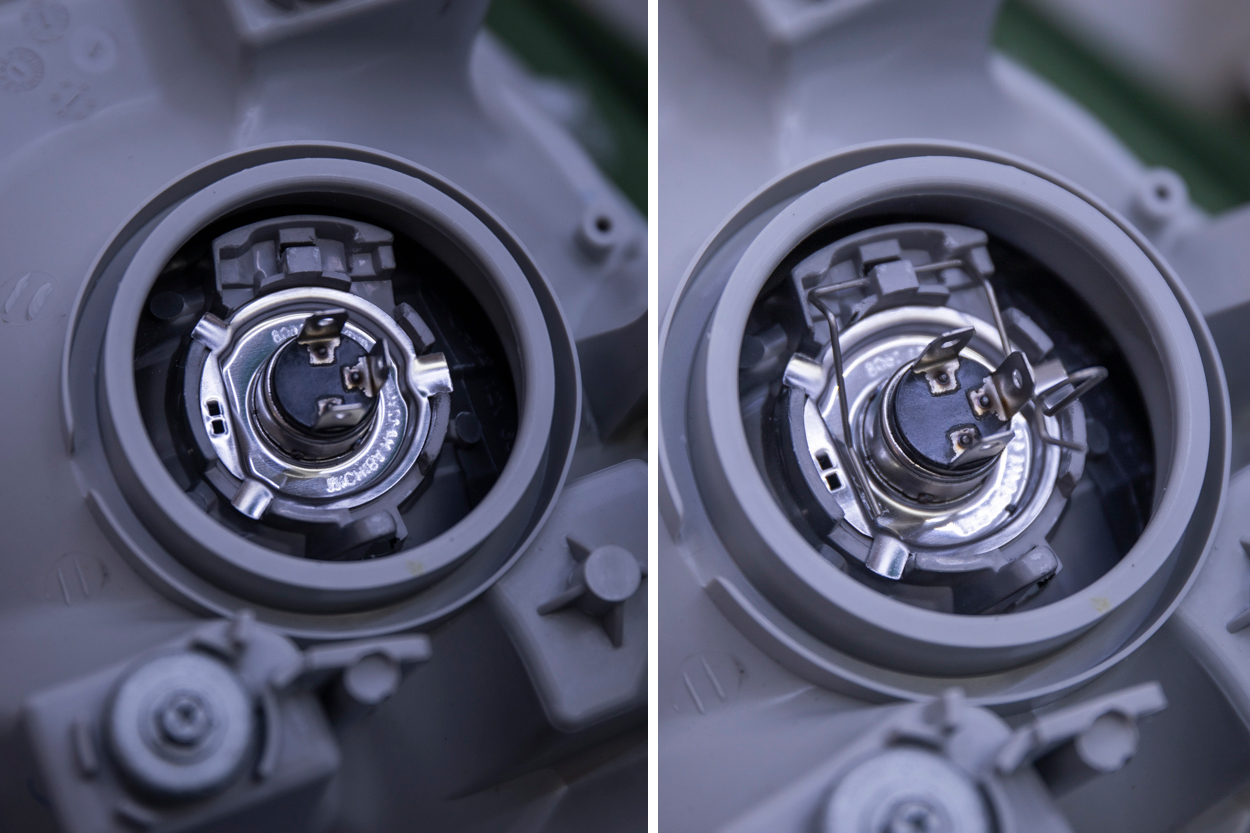 Installing the H4 bulbs is pretty simple. Just remove the clip pin on the back side holding it into place, swap the new bulb and then reset the clip pin.
Step 13. Testing H4 Bulbs
It's always a good idea to test your headlights before you reinstall all your parts.
Step 14. Install 3157 LED Turn Signal Bulbs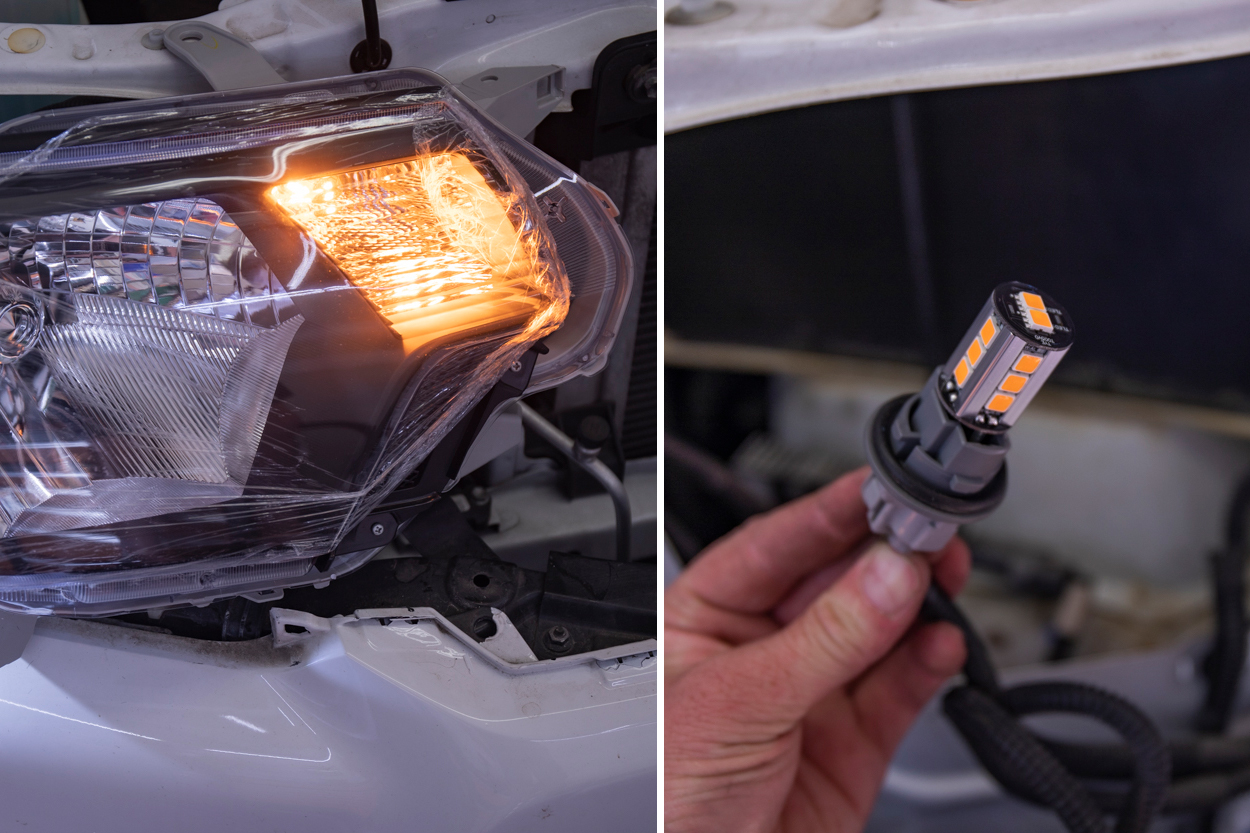 Plug in your new LED turn signals.
Step 15. Place Dust Seal on Housing
Once you have everything tested and you have confirmed that all your lights are working oh, go ahead and place your dust seal on the backside of your H4 bulb housing.
Step 16. Reinstall The Headlight & All Parts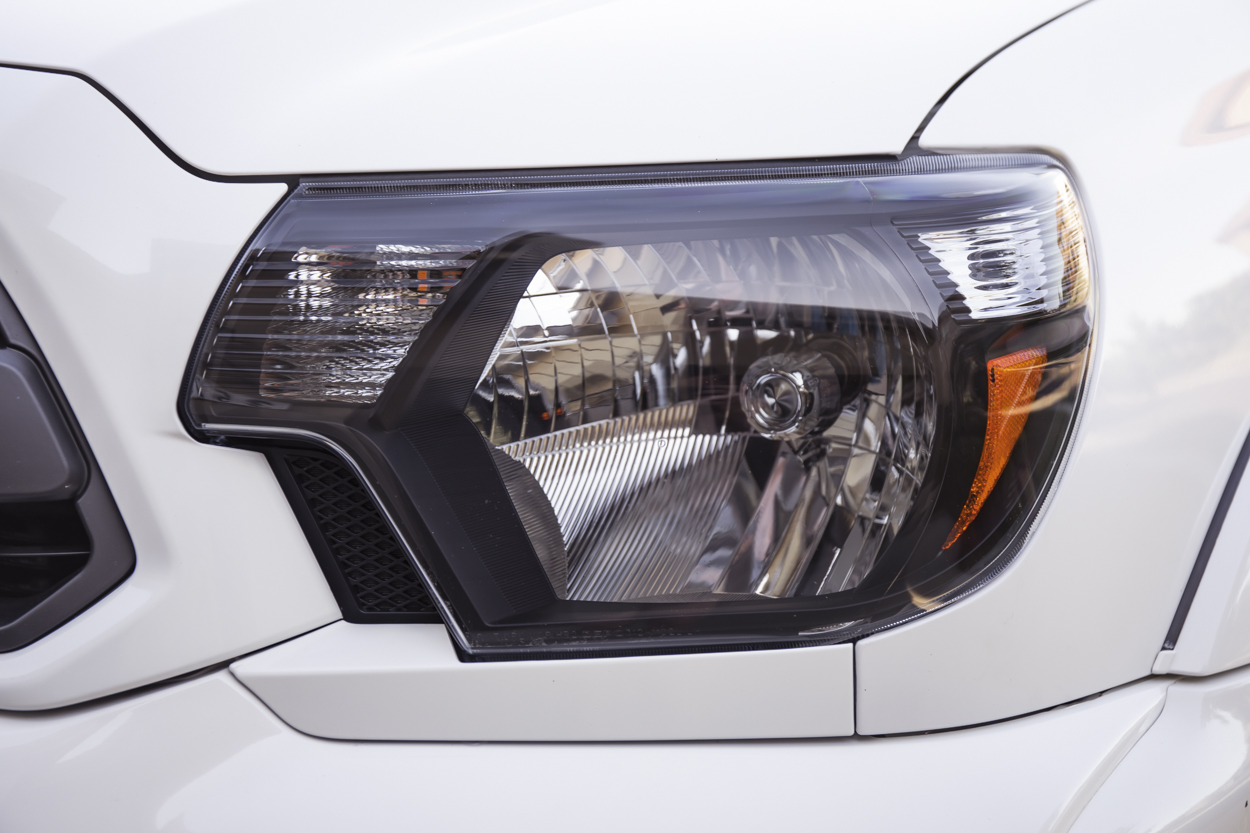 You can reinstall all your parts according to exactly how you took them off.
Final Thoughts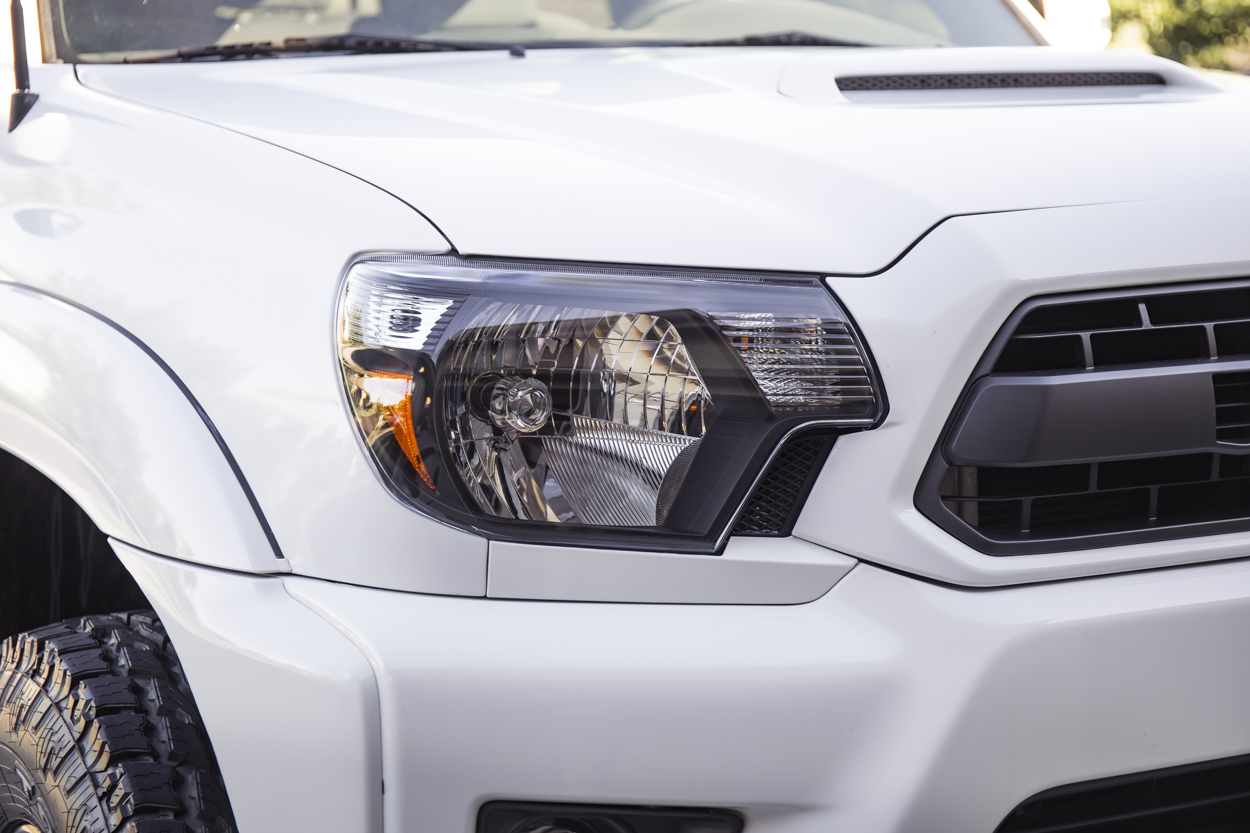 These headlights look way better than the factory ones. The blacked-out look all the way around definitely adds a better look and feel over the stock headlight housing.
Being that we have a 2013 Tacoma, we were starting to get a little bit of oxidation all the way around our headlight housings which over time gets worse and worse preventing correct and efficient light output through the headlight housing.
Upgrading to a new set of headlight housings not only eliminates the headlight oxidation but also gives us a brand new crisp clean blacked-out look.
The only downside of these headlight housings is that they come shipped with halogen bulbs, however, you can simply swap those out with your bulb of choice on Amazon.
Remaining Detail Photos