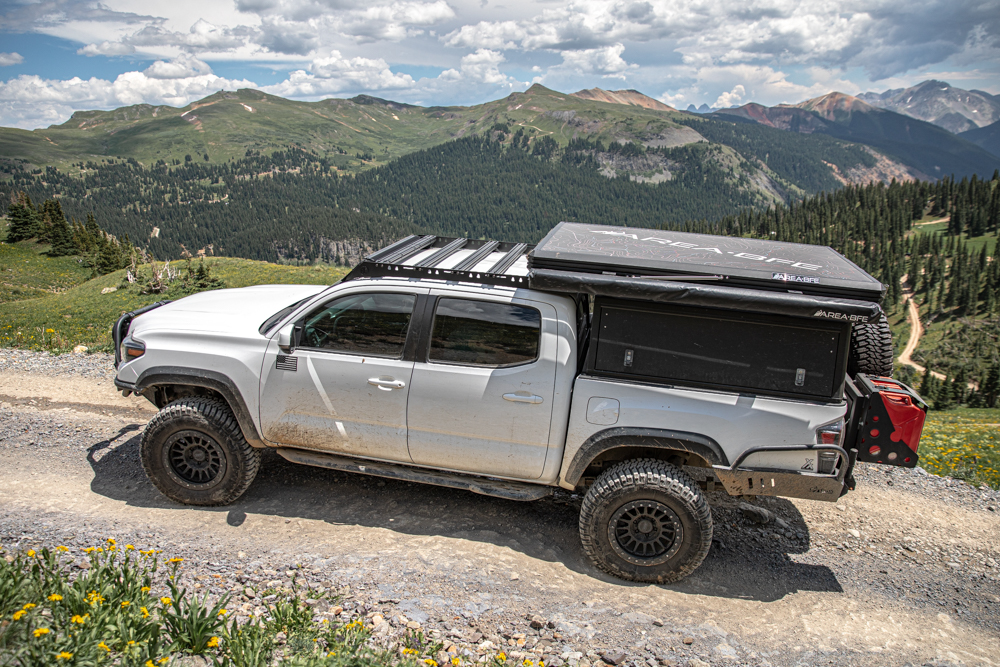 Meet the Ultimate in Bolt-On DOM Rock Slider Protection for Your 3rd Gen Toyota Tacoma – One of the Strongest Rock Sliders on the Market! Review & Overview
If you've been following Trail for the past few months, you probably already know that I was running a set of rock sliders from Relations Race Wheels for almost a year now. I covered a detailed install, review & overview in a previous post. You can see that article here.
Now, it's worth noting that I was happy with the quality of the previous version. But RRW is always striving to be the best, so after almost a year of testing, we teamed up again after listening to all the feedback received and decided to make some important changes.
After all, the doors and rocker panels are some of the most exposed parts of your truck and are more vulnerable to damage than other areas. The main purpose of this post is to highlight and explain the latest features, and to touch on how these sliders performed on our latest trip to Colorado.
CLOSED – * RRW Rock Slider Group Buy * – CLOSED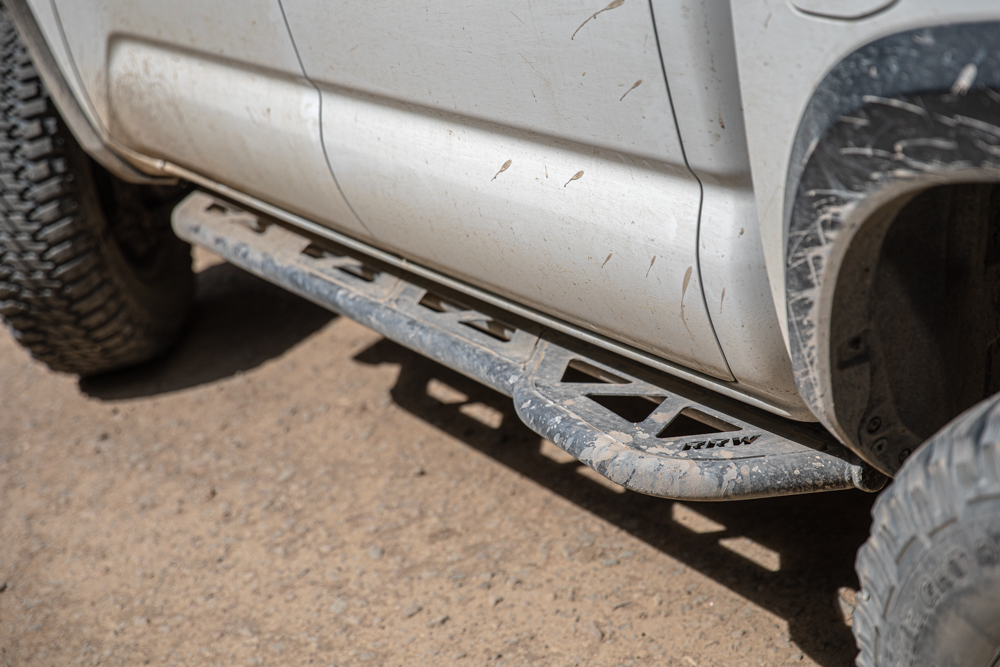 THIS GROUP BUY IS NOW CLOSED.
Before you keep reading, I wanted to share an epic opportunity to pick up a set of these new rock sliders – at a price point that is literally unheard of. The part about the price point is particularly true at the moment due to skyrocketing prices for raw materials.
We've worked tirelessly with RRW to launch a group buy that overshadows all other group buys, at least, as far as we've ever seen. The deal we were able to negotiate is for 30% off ANY set of 3rd Gen Tacoma rock sliders. This group is currently live, with limited availability.
You can secure your spot on a separate landing page we've designed to take the initial order. I've linked the page below. You can find all the important details there, we made sure to be extremely thorough. The landing page will likely answer most questions you might have.
New Features & Specifications
There are a handful of changes that were made to make sure these sliders could handle pretty much anything you can throw at them.
The most notable new features are the beefed-up one-piece mounting plates, the extended rear kickout gusset, the front tube gussets (as far as we've seen, an industry first), the multiple step plate options (kickout support, kickout step plate, full step plate), the brake line relocation kit, and a reliable new powder coat from a quality vendor.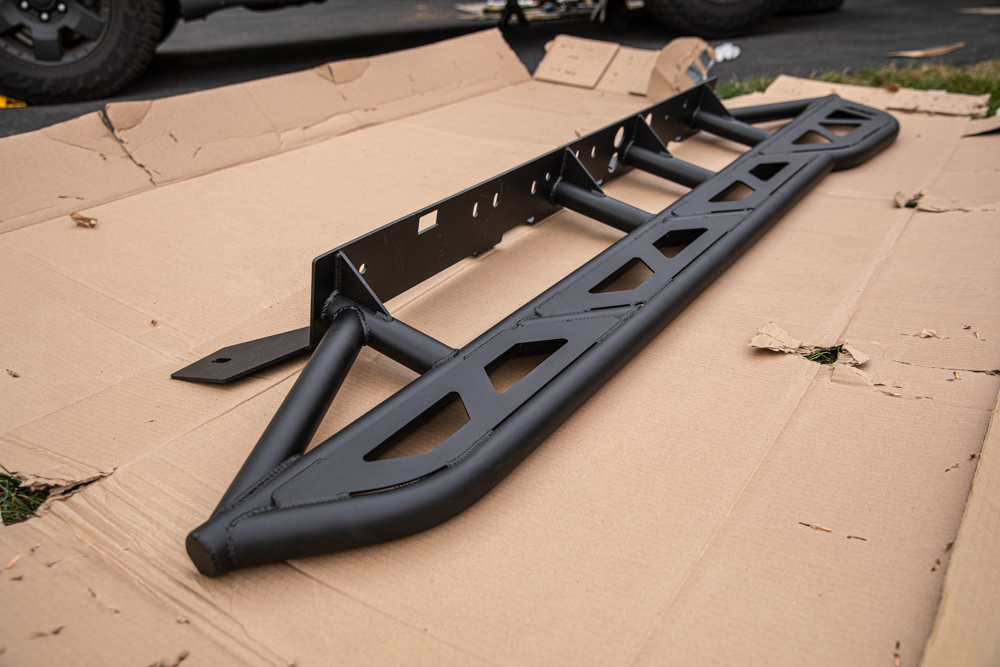 Two other minor changes help to make installation easier as well. First, some of the mounting holes have been moved so that there is no trimming require of the module covers on the passenger's side. Second, we saw the addition of one extra mounting hole toward the front of the slider, for the strongest mounting possible.
All of these new features improve upon an already solid design and help to place this set of sliders above the other competitors on the market. The updates are complemented by the high quality 1.75″ .120 DOM steel construction, reinforcement gussets on the legs, 3/8″ Grade 8 hardware, and the design makes for a quicker install.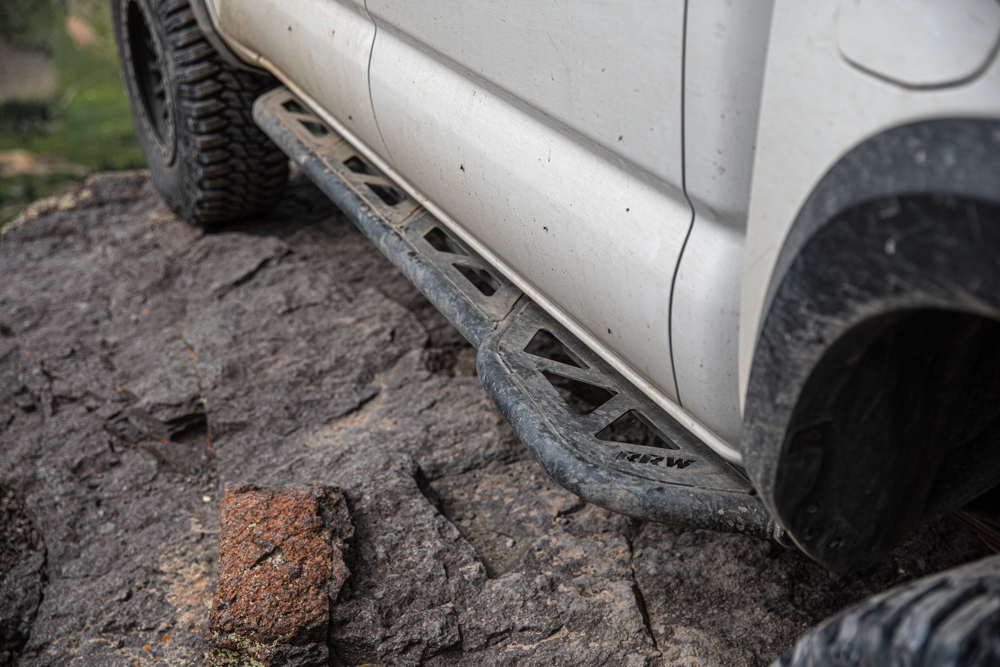 These sliders are 100% bolt-on, so there is absolutely no drilling required. To top it all off, Relations Race Wheels is one of a handful of companies that offers a (new) durable powder coating option, so you don't have to worry about getting them coated on your own. Even without our group buy pricing, for a super reasonable price, normally only $80 (about half of the competitor pricing as far as I've noted).
The new powder coat vendor does incredible industrial-level work, and the current powder coating process has been well refined. The finish on mine came out great! The fine texture also makes for a more effective gripping surface when you're using the sliders as a step.
All the steel used for production is American sourced, so you can rest easy knowing that you'll be getting quality base materials. The sliders are strong enough to use at all points for a jacking surface. Everything that I've just described is why we believe these to be one of, if not the strongest set of sliders available for the 3rd Gen Toyota Tacoma.
Find It Online
Rear Kickout Gusset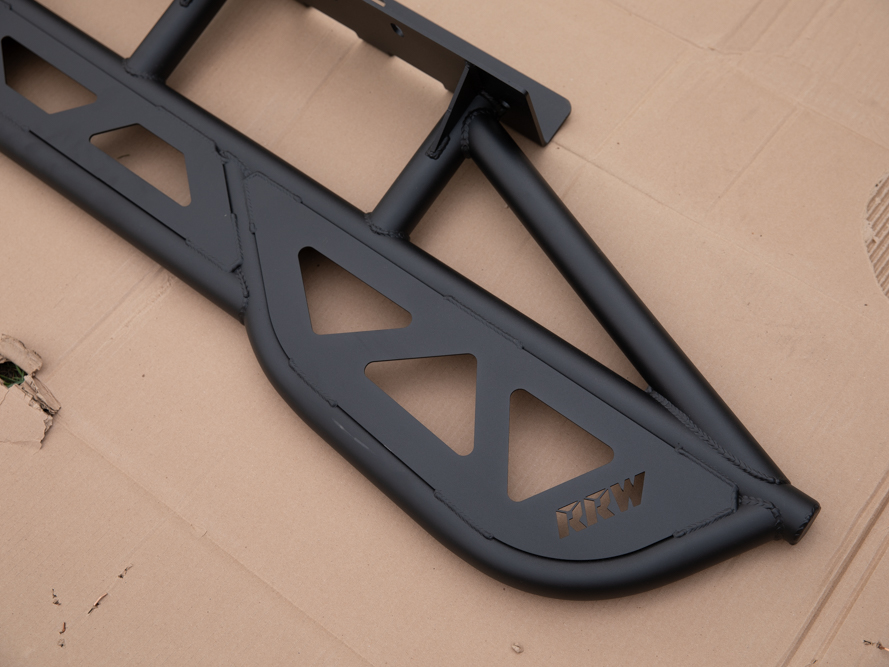 Front Tube Gusset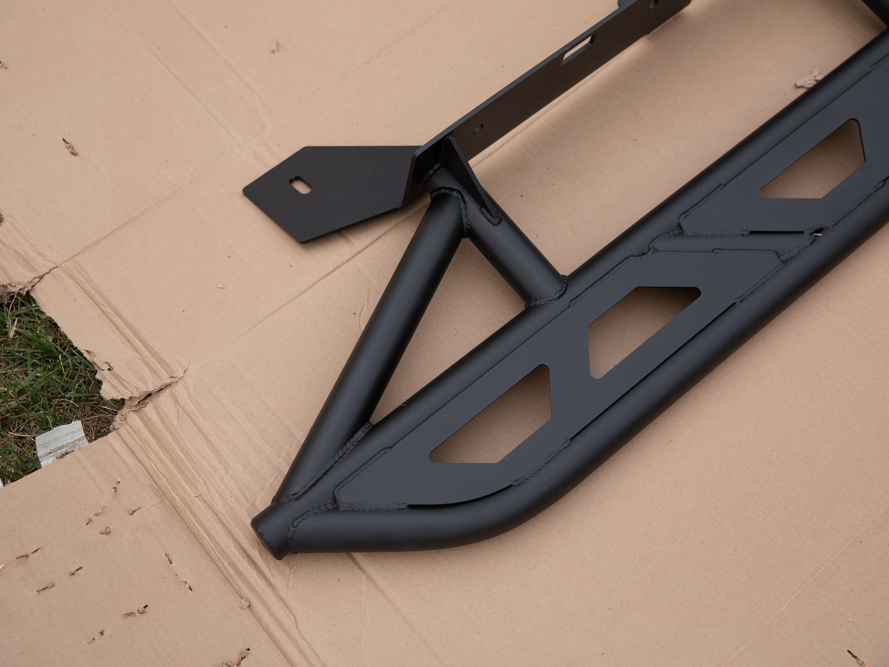 Support Leg Gussets
Full Step Plate
3/16″ Solid Steel Mounting Plate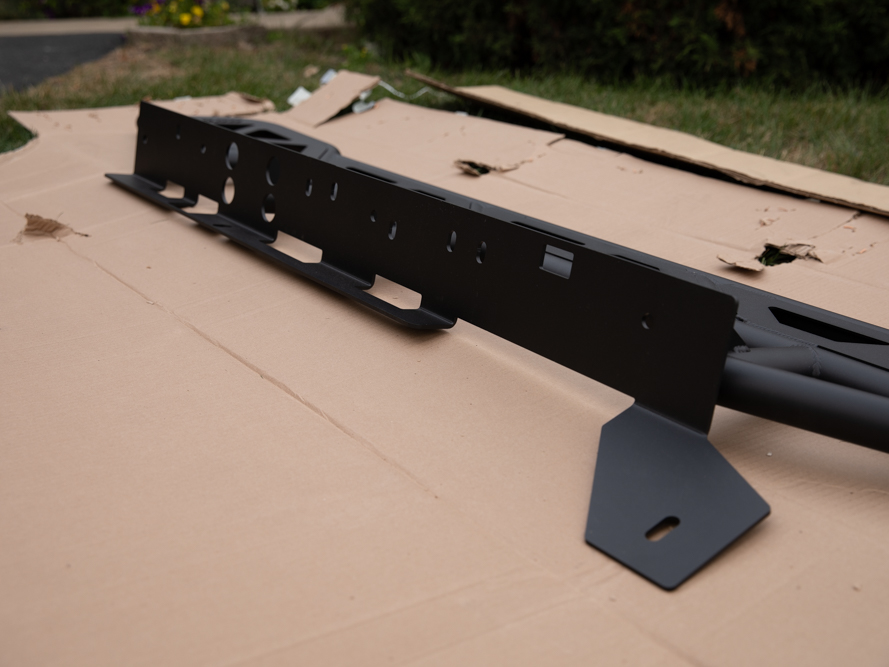 Durable Powder Coat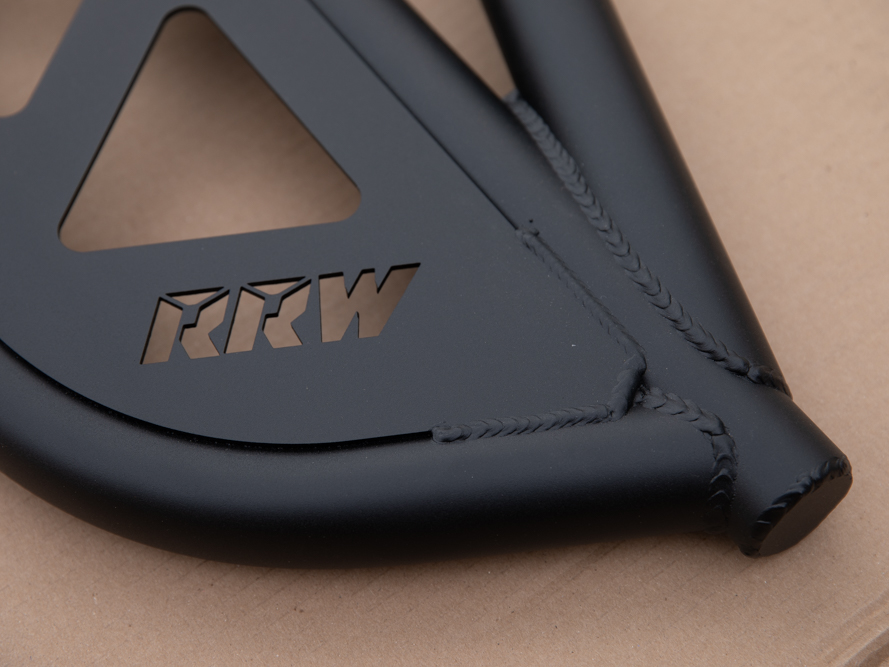 Brake Line Relocation Bracket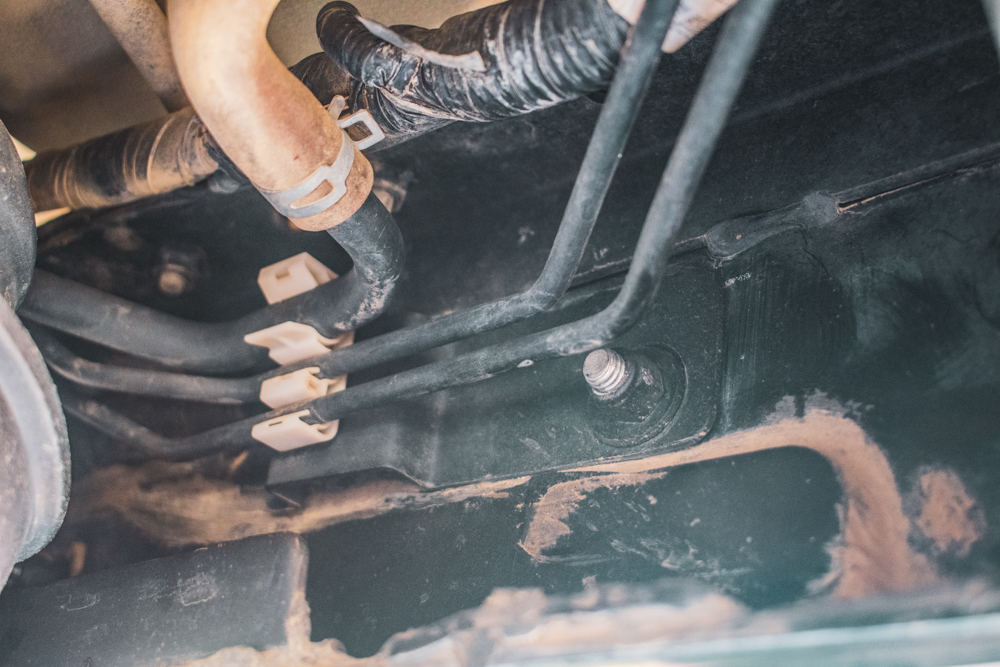 Trail Testing the RRW Rock Sliders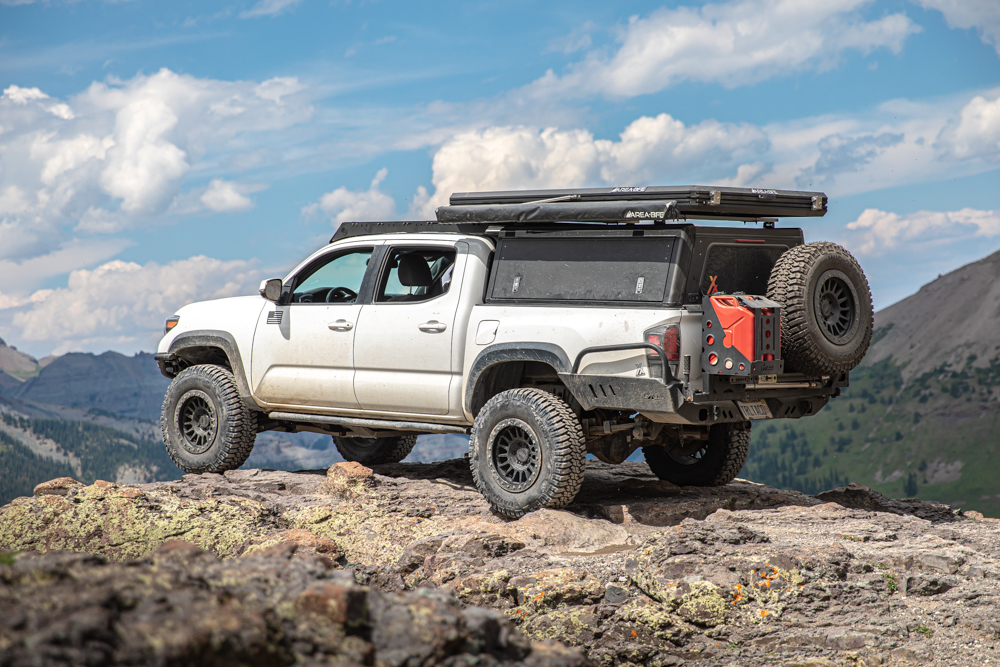 A couple of weeks ago, we took a trip out to Colorado, where we ran through many of the most iconic trails in Colorado in a non-stop haul to tour as much of the state as we possibly could.
We covered a solid 50+ miles of off-road trails, all with varying degrees of difficulty. Oh, and I brilliantly decided to test out a smaller tire size than I had previously been running (should've just made the jump to 35s). I went down to a 33″ tire from a 34″ tire – which may not seem like a lot, but it definitely predisposed me to a few extra hits on my armor. This was especially true for my skid plates and rock sliders, which took the majority of the hits throughout the trip.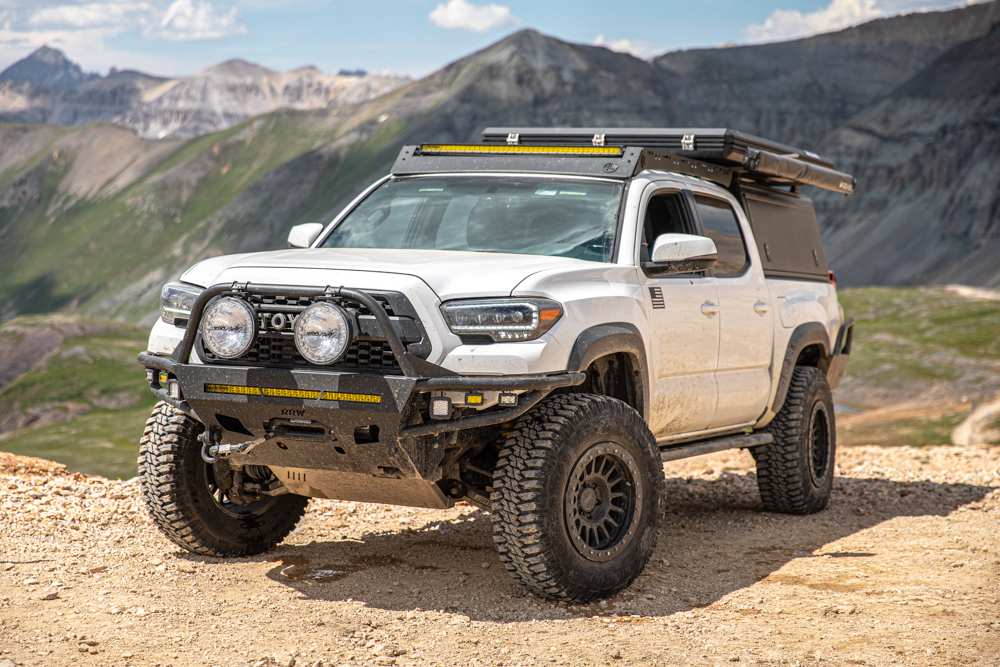 I'm happy to report, that especially with all the latest updates, these sliders are stronger and provide better protection than ever before.
I dragged them across all sorts of boulders, trees, and difficult obstacles. This trip provided us with an opportunity to really abuse these rock sliders to make sure that they would perform as expected. Without rambling about how great these are, which I did in the first review, I would summarize my experience as excellent.
I had several big hits on these sliders and tested them over all sorts of tough spots on the trail. These definitely saved my butt more than a handful of times. The redesign has been crucial in addressing the changes that really made these sliders a top contender in a saturated armor market.
Final Thoughts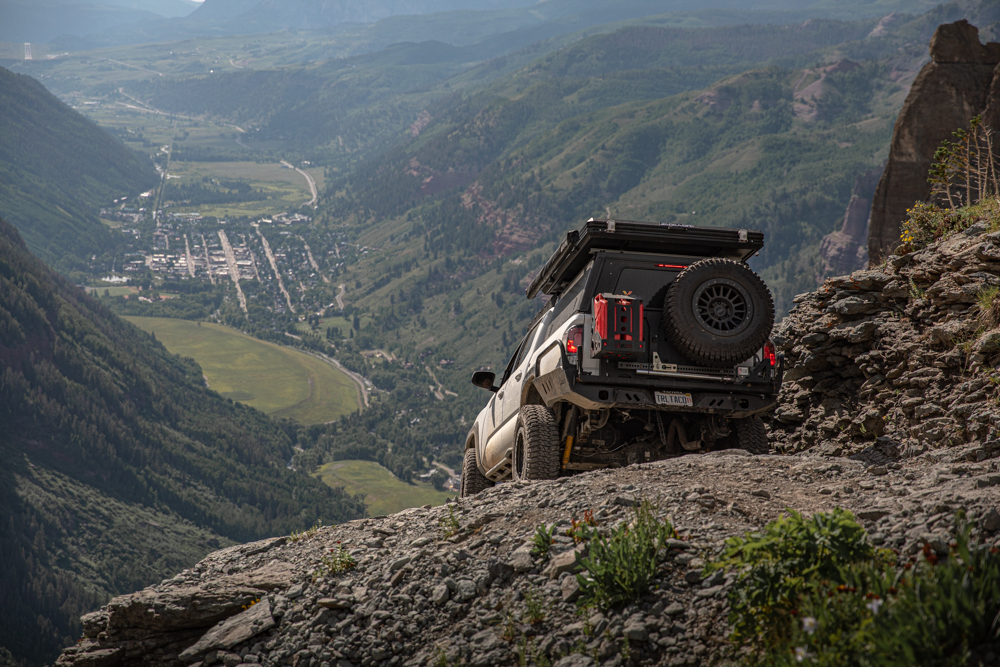 If you're looking for the strongest set of sliders around, these are a no-brainer.
Designing products, and refining them is certainly an extremely detailed and involved process, but Relations Race Wheels has a big commitment to making sure that everyone is happy with their purchase and that their products perform as advertised.
RRW has definitely done its best to improve on any criticisms and the results speak for themselves. Bottom line? I would highly recommend these rock sliders. I'm beyond pumped about the new design and RRW has been great to work with.