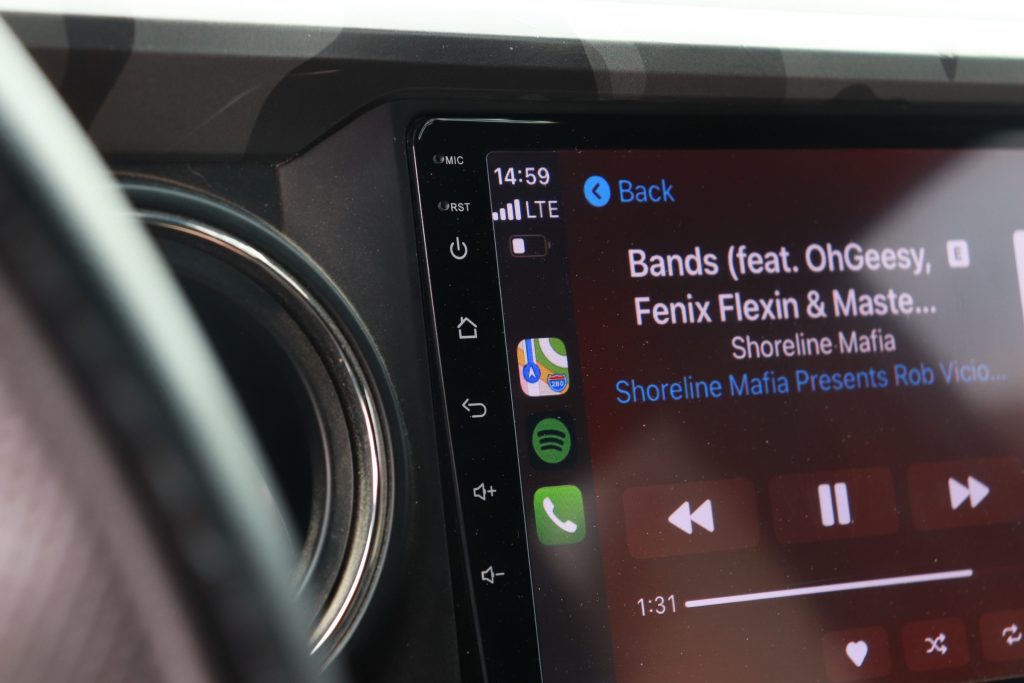 Detailed Installation, Review & Overview for the Budget-Friendly CTH PX6 Android Stereo for (2016+) 3rd Gen Tacoma – Loaded with Apple CarPlay, Navigation & More!
Everyone knows that the stock head unit in the 3rd Gen Tacoma leaves a lot to be desired. Whether it's the lack of CarPlay or the even larger lack of audio control. Even with the JBL Entune system that Toyota offers, it can still be improved upon.
If you're not interested in dropping a huge bag of cash on a new speaker and subwoofer system, then this is the option for you. Even if you have already dropped some money on a sweet new setup, this will be an even better upgrade to really dial in that sound.
Find It Online
Car Trim Home PX6 Multimedia Head Unit Replacement: Check Price
CTH PX6 Stereo for 3rd Gen Tacoma
Features & Specifications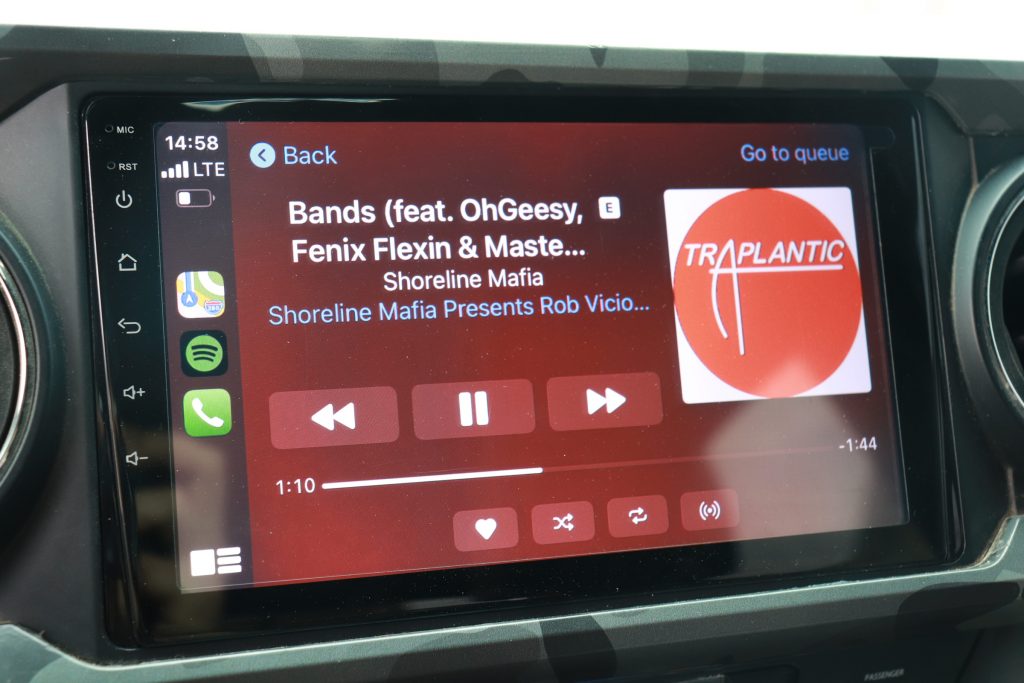 The unit is compatible with the backup camera, steering wheel controls, as well as every other function that came stock with the radio.
Features & Specifications
Andriod 10 Operating System
4GB RAM
64GB ROM
Bluetooth Support
Built-in Microphone
Compatible with USB Flash Drive & Micro SD Card
Compatible with External Hard Drive
Supports most Android Apps
Capacitive Touch Screen
Built-In Wifi
GPS Navigation
Works with Factory Controls & Functions
Apple CarPlay & Android Auto
Zlink App Compatible
Depending on the specials running, it will range anywhere from about $400-500. VERY cheap compared to the rest of the market for all of the options it has. Don't let the price fool you though, this head unit is very well made.
Basic Installation & Wiring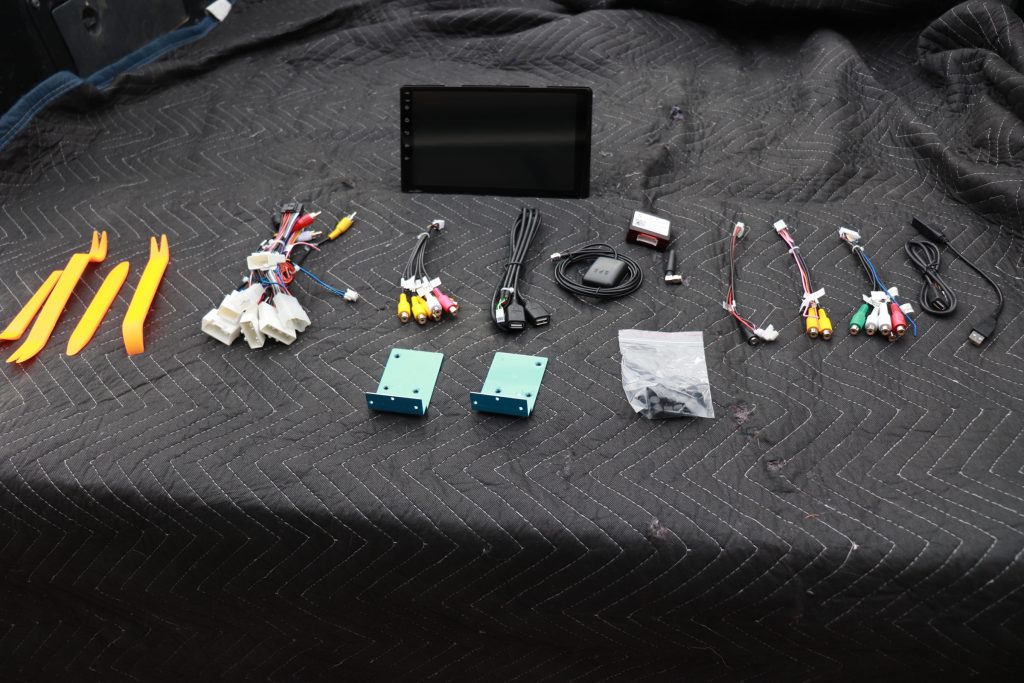 There will be some harnesses that are not used in the process and that is okay. That is because this unit is compatible with multiple vehicle platforms.
In the picture above, the second and third sets of wires are not needed unless you plan to run video to the head unit or you plan on hooking up multiple USBs. I don't plan to do so, so I put them off to the side. They aren't needed for this install but everything else will be used, minus the blue brackets towards the front.
Everything only fits into one place for each harness. Don't worry about hooking something up in the wrong area, it won't fit if it isn't meant to be. This kit comes with everything you need to install as pictured above, except the tools.
Required Tools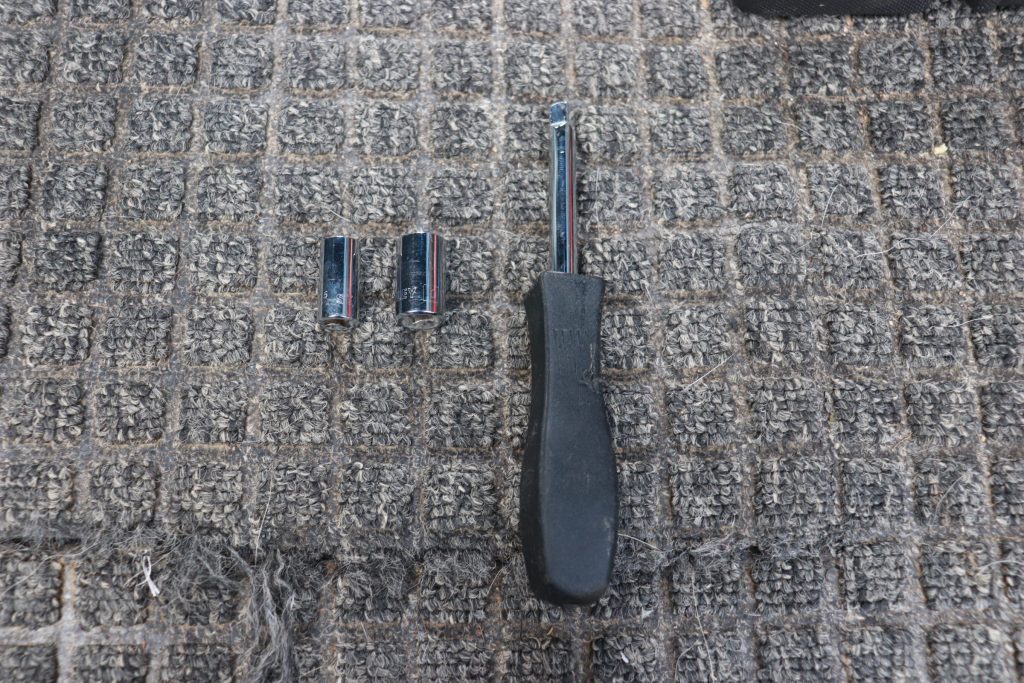 10mm Socket
8mm Socket
Socket Wrench or Compatible Socket Handle
Step 1. Remove Trim Pieces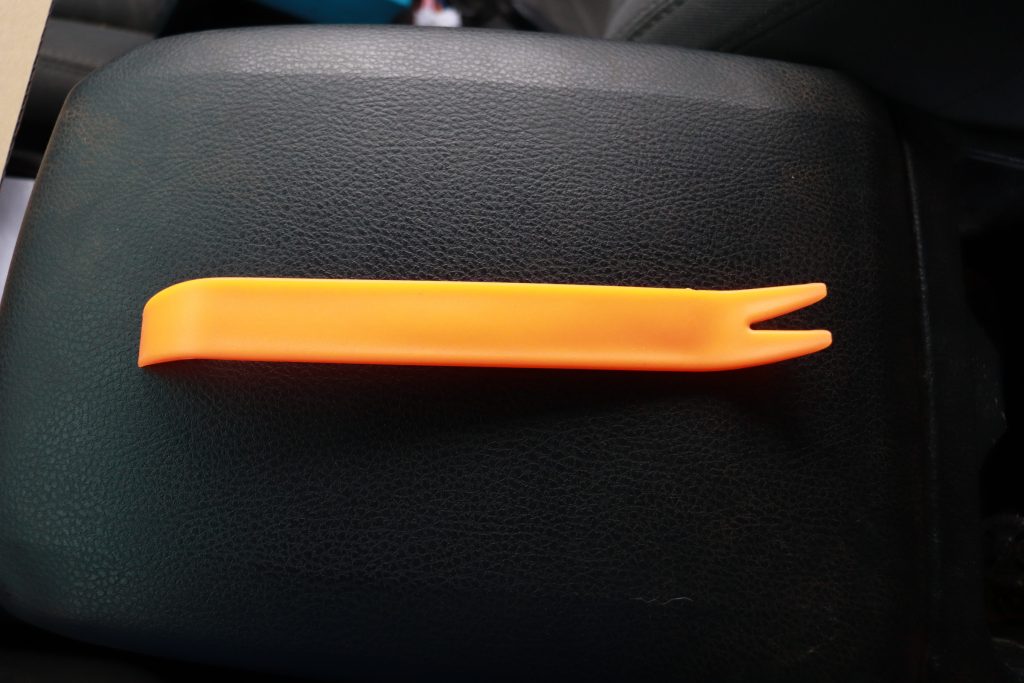 You're going to want to grab the supplied trim removal tool as pictured above, as well as, the box that the unit came in.
Place the box upside down in front of the radio area for a convenient workstation. This is optional, but it really helped later in the process.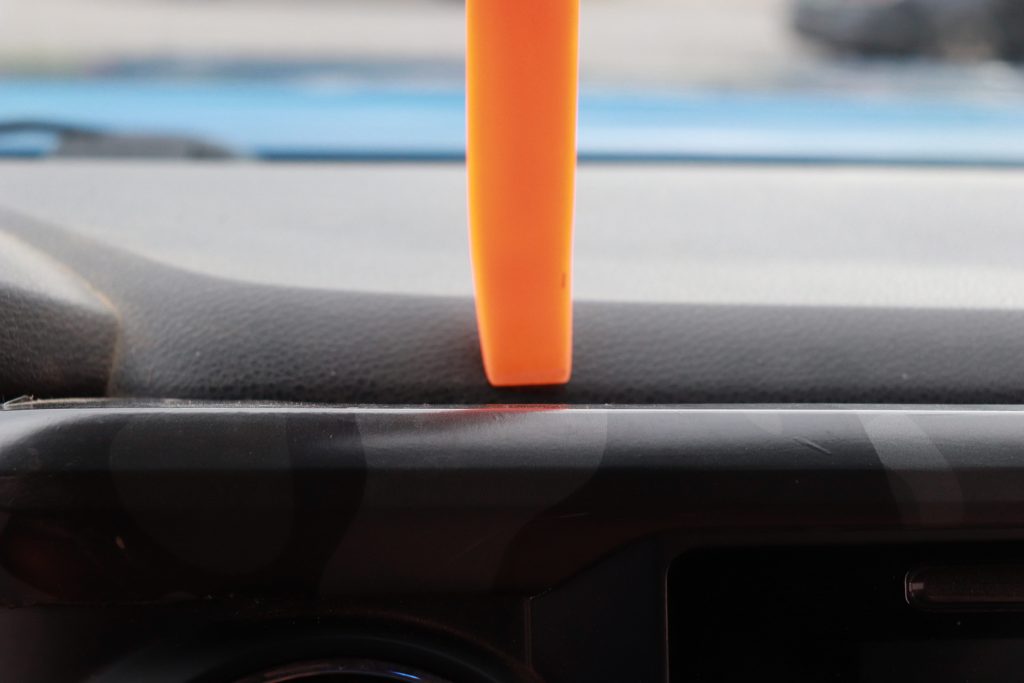 Once you have the tool, you're going to slide it behind the bezel and pry it back and forth around the entire trim piece.
If it's your first time removing it, it feels like it's going to snap on some parts but it will come out once you completely go around the entire piece. Work slowly to avoid breaking any clips—we all know how easy that is.
Step 2. Remove & Disconnect Head Unit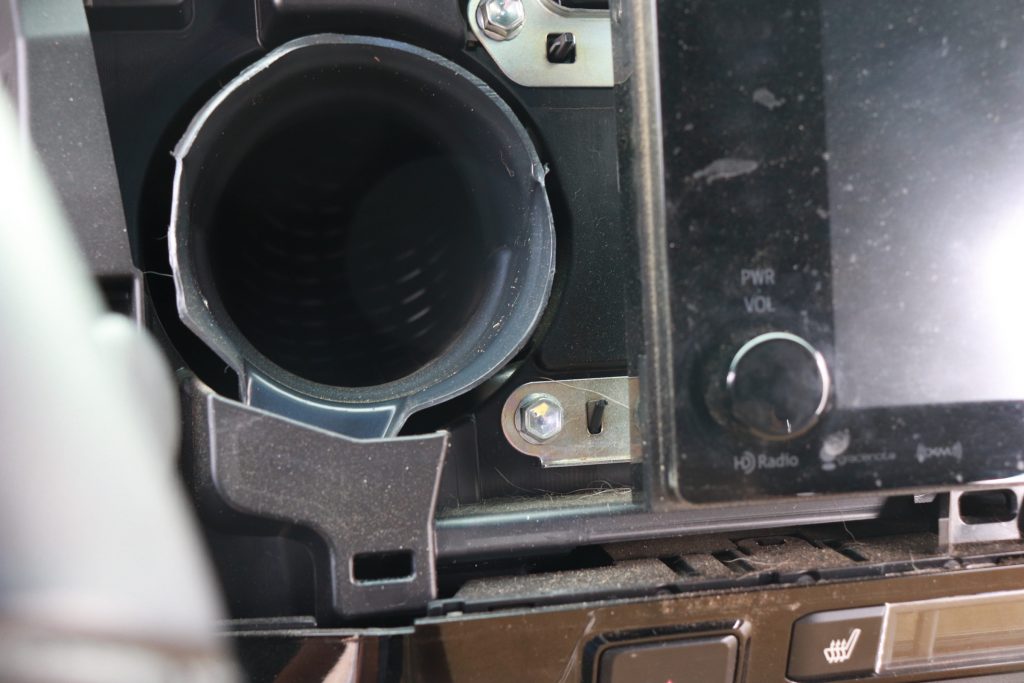 Once the bezel is off, there will be four 10mm screws to remove.
Save those; they will be used to mount your new head unit.
Once the screws are removed, pull the radio forward and it will slide right out.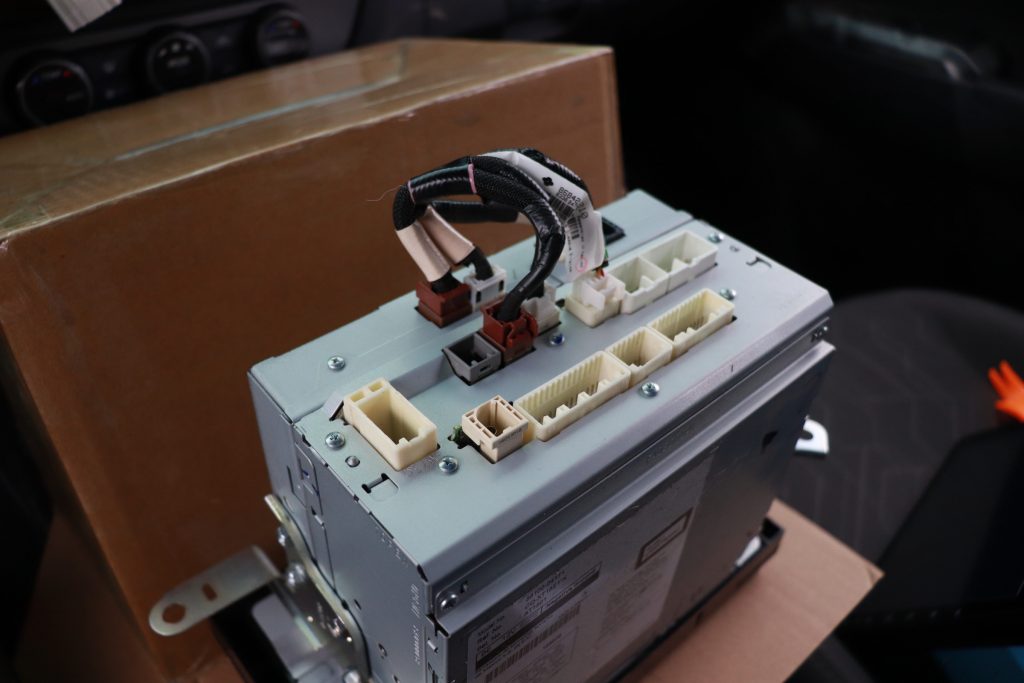 Now that the head unit is all pulled out and on your makeshift table, carefully unplug all of the wiring harnesses.
If the harnesses are connected back into the unit itself, you don't have to pull them if you don't want to.
Step 3. Install Radio Brackets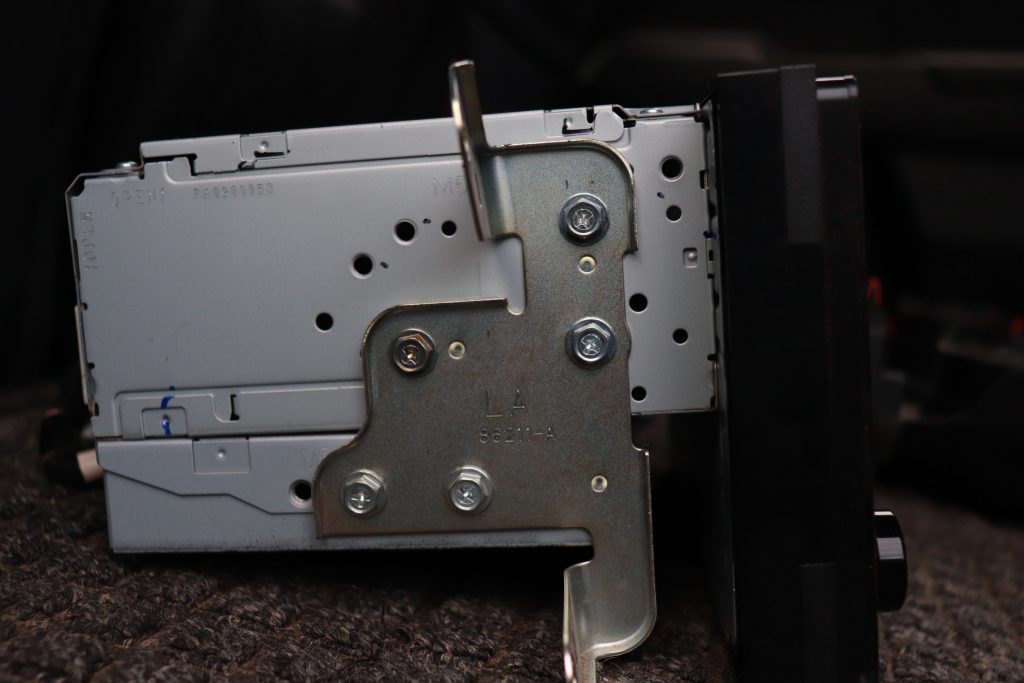 Now you're going to get your 8mm socket and remove the 5 screws on each side that are holding the brackets onto the unit.
Save two of those screws because you will be reusing one for each side. Throw the brackets that the new unit came with away. They're junk.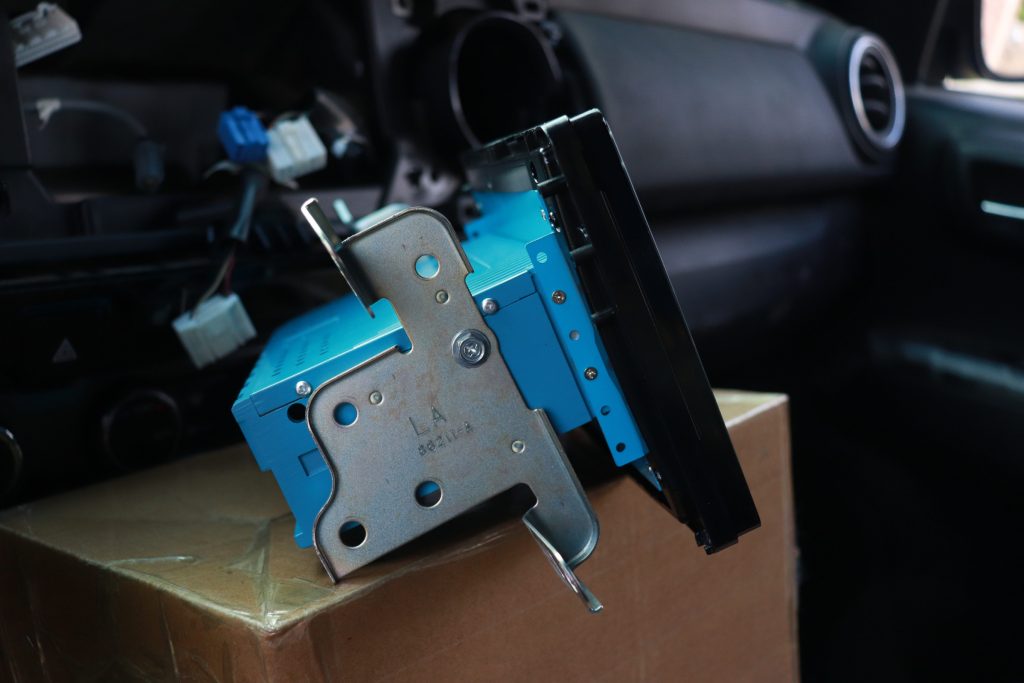 Now there are a couple of different ways you can attach the factory bracket to the new radio.
You can use one screw for each side and not worry about doing anything else as I did above.
You can grind down the bumps on the bracket so it lays flush on the side of the unit and then you drill a hole into the factory bracket so that it will use more than one screw to hold on.
I opted to use just one screw on each side and not worry about grinding or drilling. The radio is very sturdy in the mount and will not move at all. I would recommend you go with the single screw option. It will only line up with one hole but I don't foresee any issues. But do this at your own risk.
Step 4. Wiring Your New Radio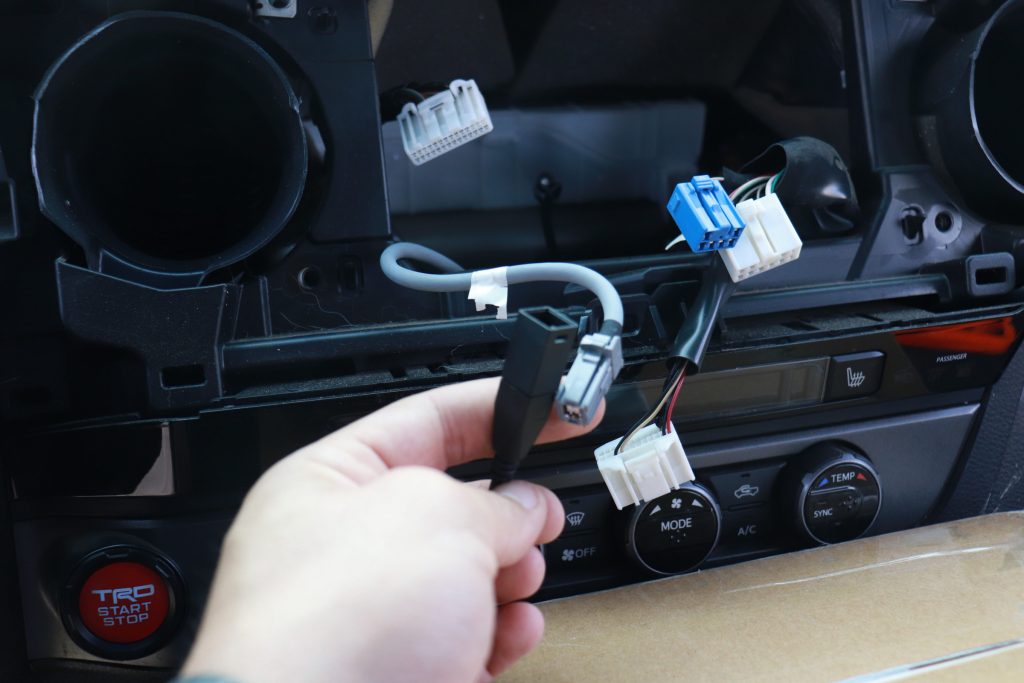 Next, you're going to want to hook up the grey wire from the truck and the black box that fits into it as seen above.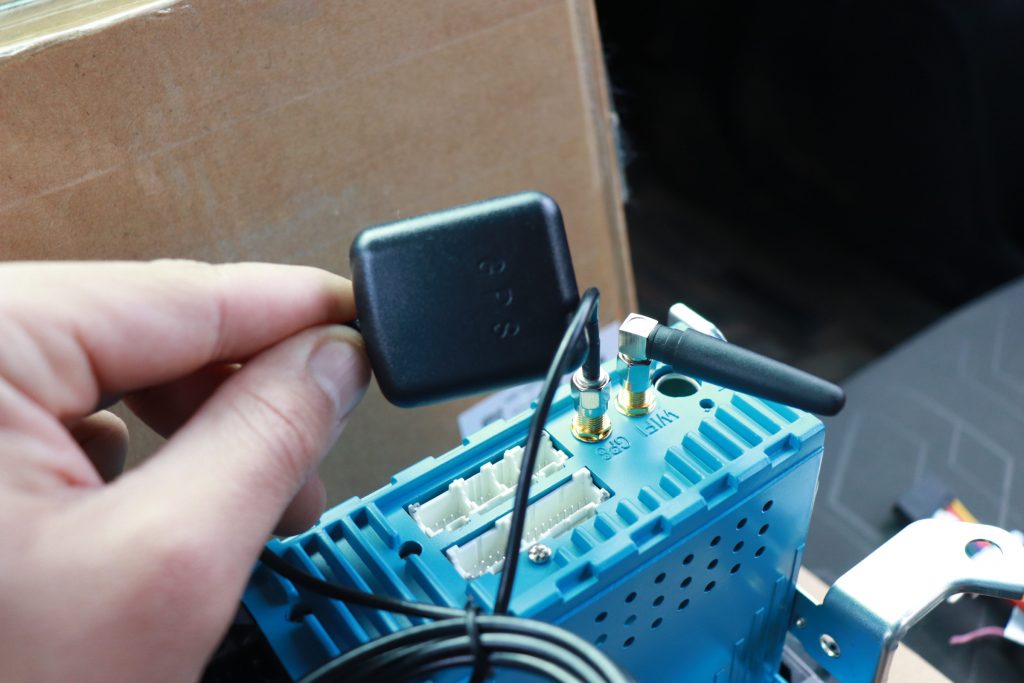 Following that, you're going to want to screw on your antenna and GPS box.
Set the GPS box off to the side for now. We will find a place to mount it a little bit later.
In the photo above, the small harness on the right is a 90-degree plug. This harness will plug into the harness with the two blue wires. This is important, so make sure you carefully install this harness.
I originally installed this harness incorrectly and it wouldn't click into place. After some troubleshooting, I finally understood why.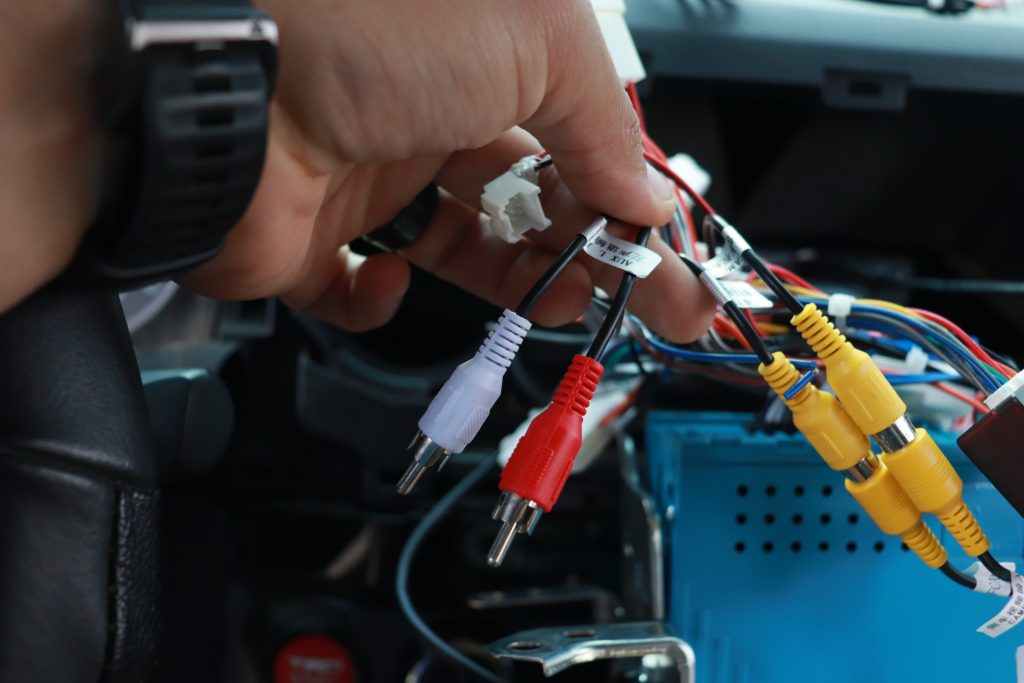 Now you can plug in the 4 yellow cables, those are for your backup camera. They are both labeled. I had them reversed and the camera would not turn on. If you run into that error, just switch them around as I did.
The red and white wires are just extra. I won't go over the rest of the connections with you because they are all labeled, and like previously mentioned, will only fit in one place each. Just pair them with their associated ends.
Step 5. Set Up Steering Wheel Controls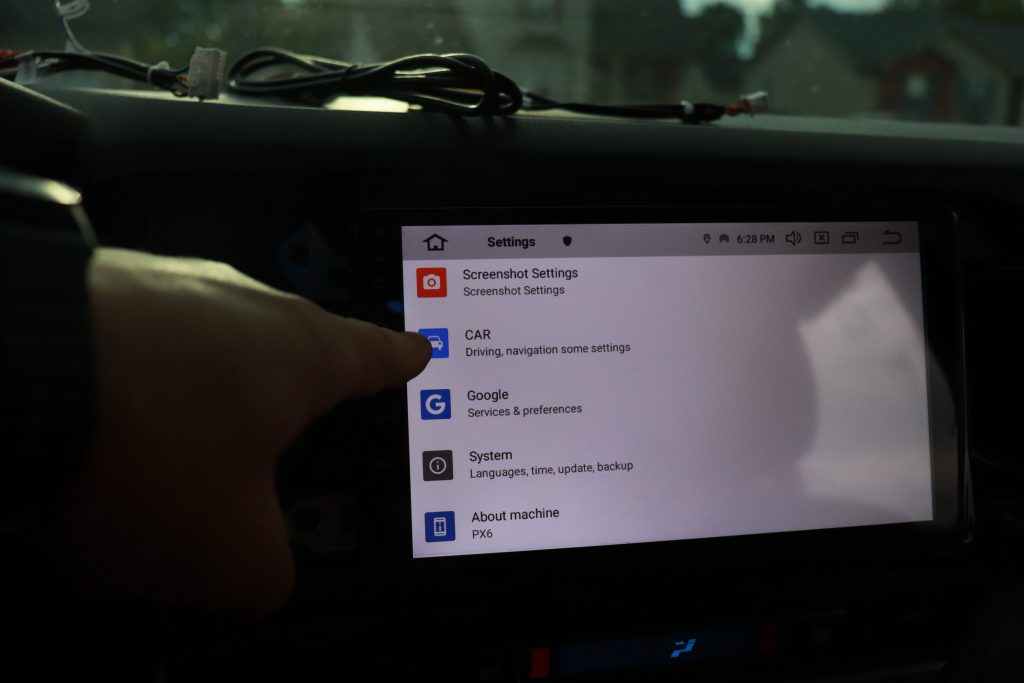 Find settings and click it. After that, you're going to want to select car settings.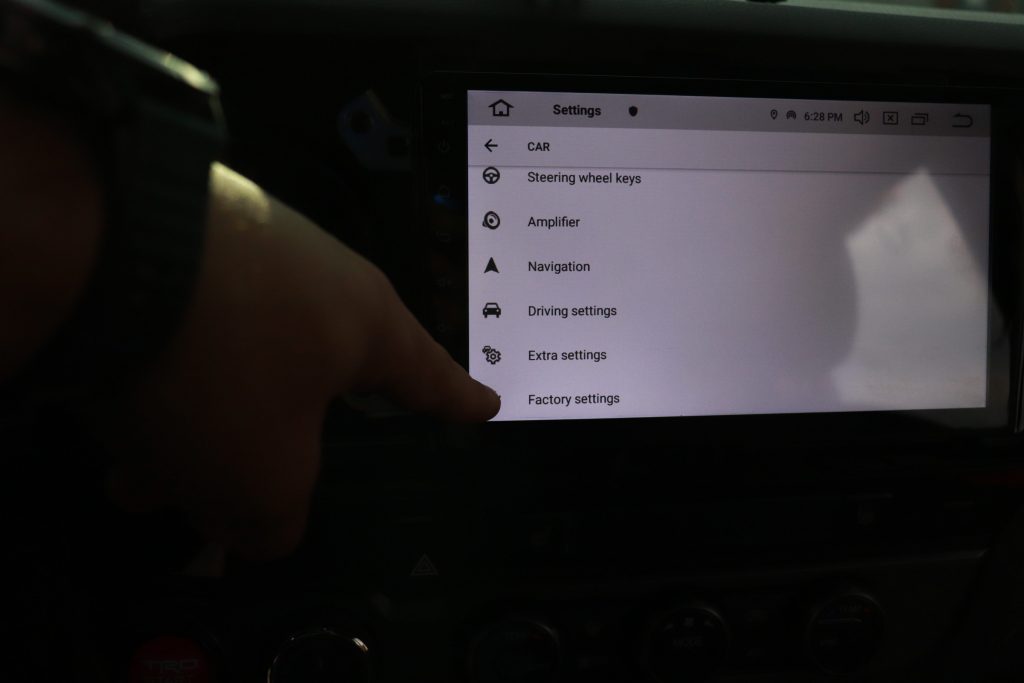 After you're in the car settings, scroll to the bottom of the page and select factory settings as seen above.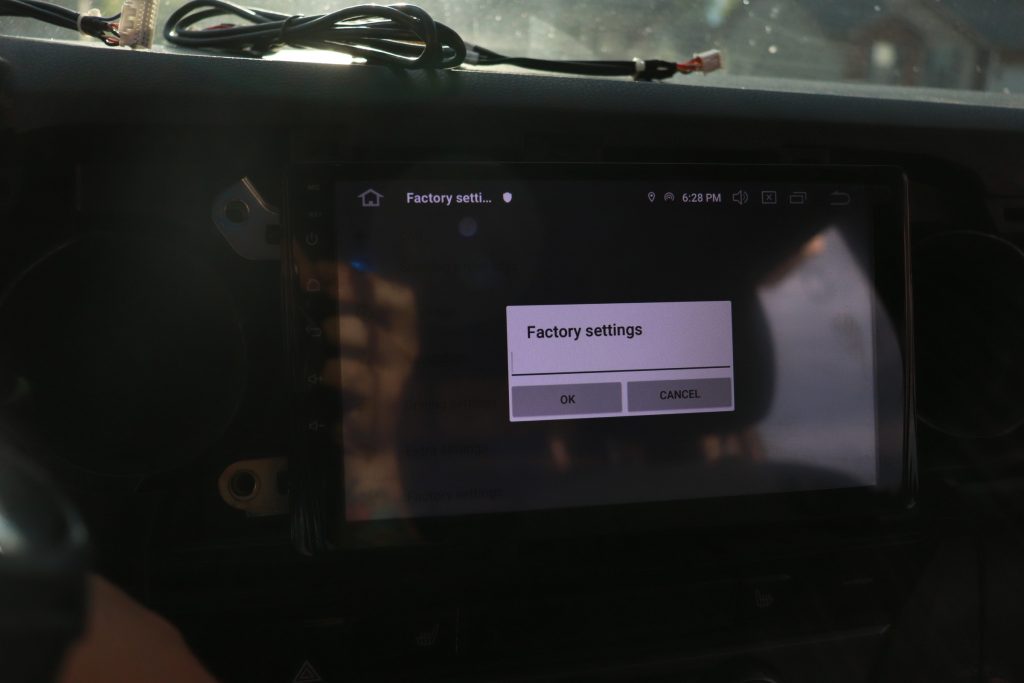 A password box will appear, click it and type the numbers 126, then hit enter.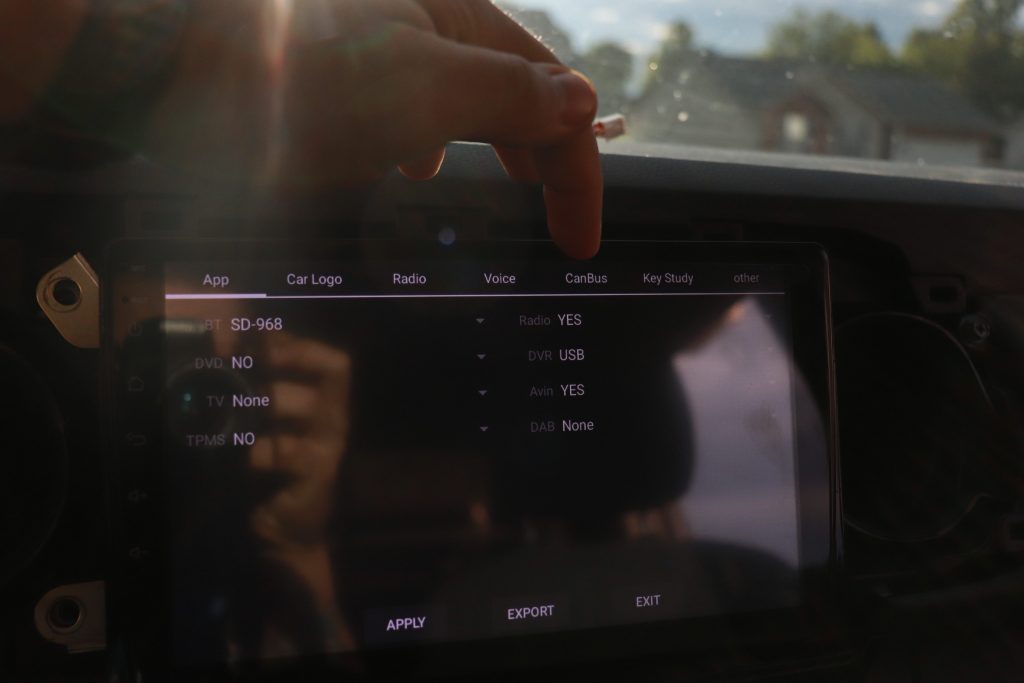 Once the screen above shows, you're going to want to select the tab that says CANBUS.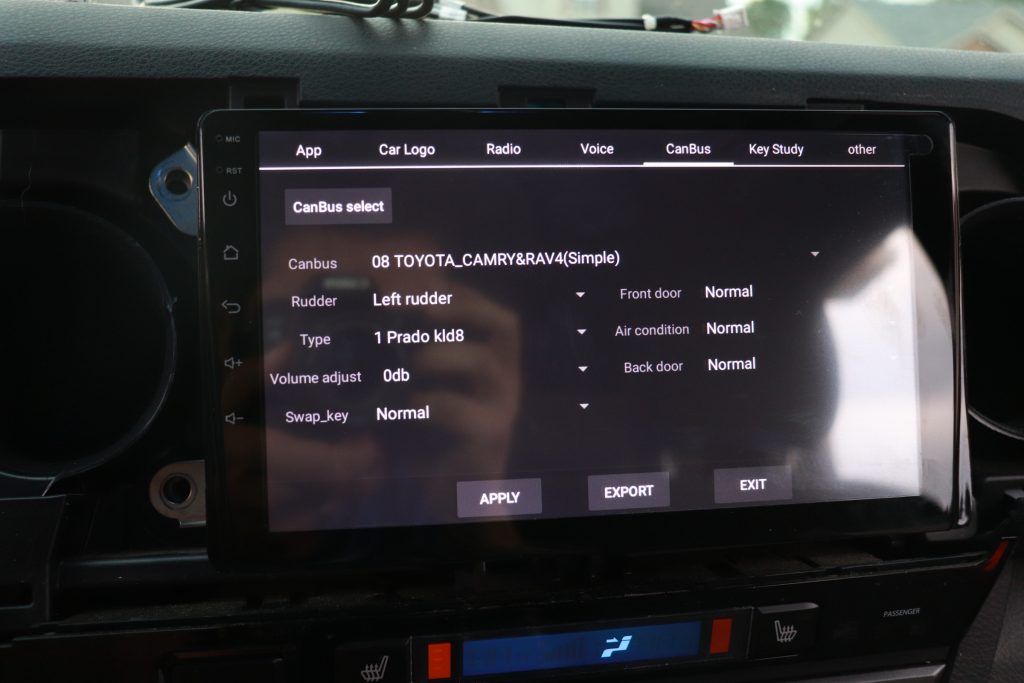 Once you're in the CANBUS tab, make the settings look exactly as they are right here so the steering wheel controls will work.
Click apply, then click exit. If it saved your settings, the system will do a quick restart and your steering wheel controls will work after that.
Remember that GPS box I said to put off to the side? Go ahead and grab it and stow it under the dash between the foam and plastic. It will have low interference there. Verify everything works and now you can go ahead and put your dash back together.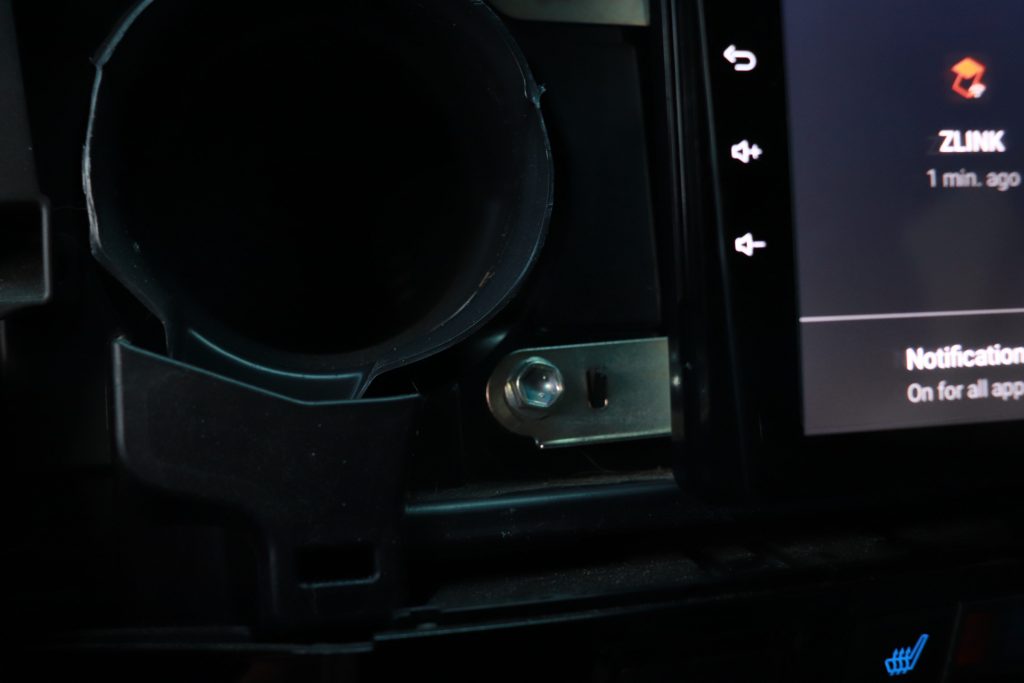 You're going to want to get the head unit back into place and reinstall those four 10mm bolts back into their places.
Getting the radio in there will be snug, but it will fit. Be sure none of the wires are sticking out. They will all fit into the area behind the radio. Place the bezel back on the radio without hitting the screen.
You may have to adjust the radio using those two screws on the bracket so it will sit flush with the bezel. This will just be a trial and error process on how you like it to sit. Mine sits completely flush so it can be done with some patience.
Initial Review & Final Thoughts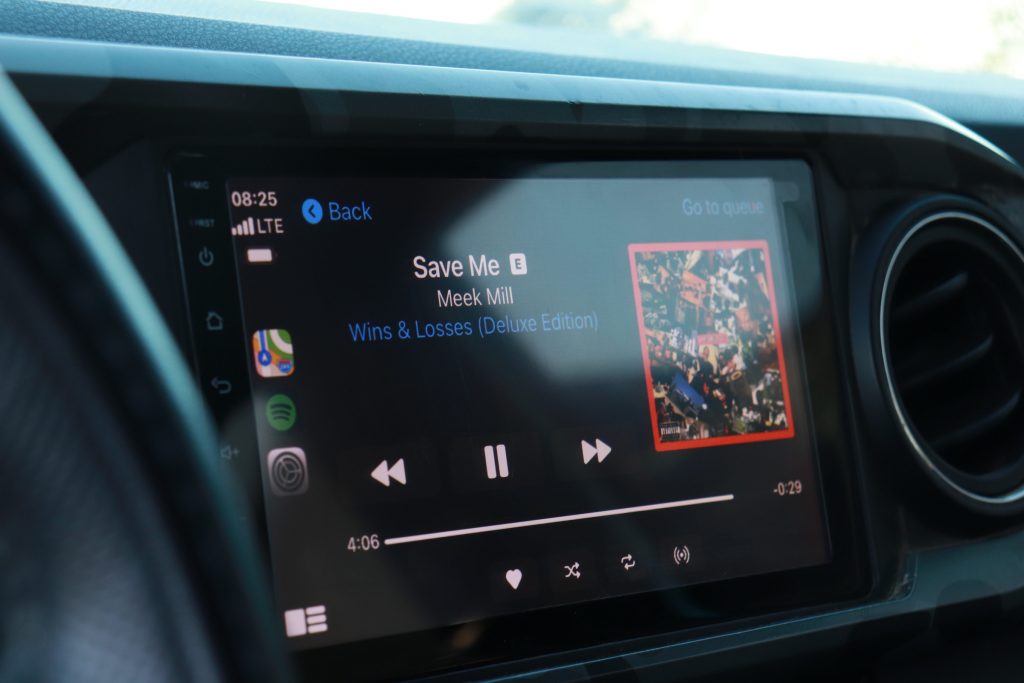 Overall, the radio is great!
There are so many different options and apps this unit has & I haven't even scratched the surface yet. From the ability to watch Netflix, stream YouTube, stream Amazon, there is always a way this radio outperforms its competitors.
A huge seller for me was how customizable the sound system was, you get to edit the output in more than 5 ways with this head unit. It sounds crystal clear when you really dial in your settings. For those who have Android, it is compatible there as well. I prefer the CarPlay option, it looks OEM when fitted into the bezel.
With the good, there is always some bad though. Two things somewhat bother me. CarPlay takes longer to connect if you're doing it wirelessly. Luckily, you can still hook up via USB.
The second thing, there is no volume knob. Now that isn't a deal-breaker by any means, it will just take some getting used to. You're still able to use all your factory controls and set everything up how you had before, except now it looks 10 times better! If you guys have any questions on install, or about the functions, be sure to drop a comment and I'll be able to help you out!