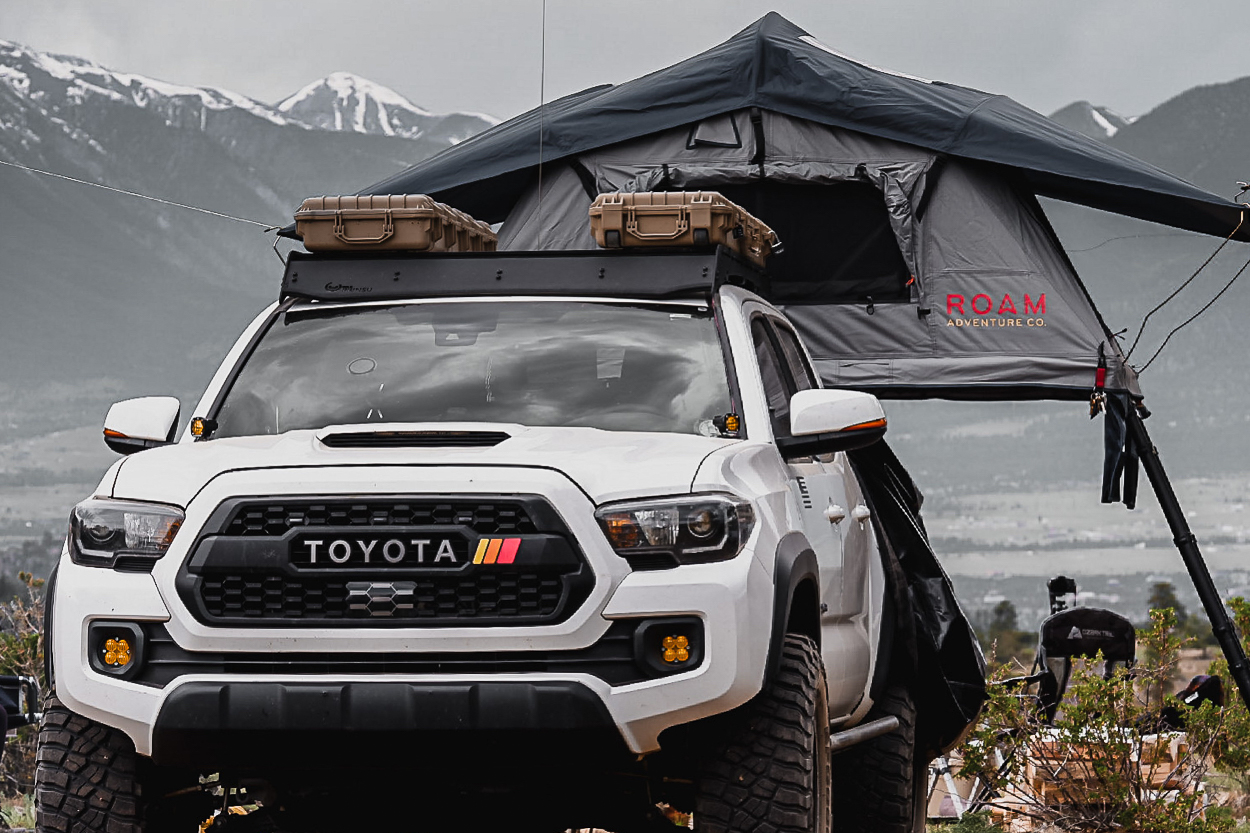 Rooftop Tents vs. Ground Tents – A Complete Guide to Choosing the Best Style of Tent to Complement Your Outdoor Adventures
These two tent options are probably among the most popular and debated upon in the world of off-roading and overlanding. Do you choose a rooftop tent or the good ole fashion ground tent?
Tents have definitely evolved over the years and new options have been hitting the market pretty frequently recently. If you've been going back and forth on this topic and simply can't decide which route to go, I will go over both tent options as well as their pros and cons.
I hope reading this article will help you settle this debate for yourself once and for all, giving you the direction you need to make an informed purchase, and get back out in the wild and enjoy your next camping adventure.
Rooftop Tents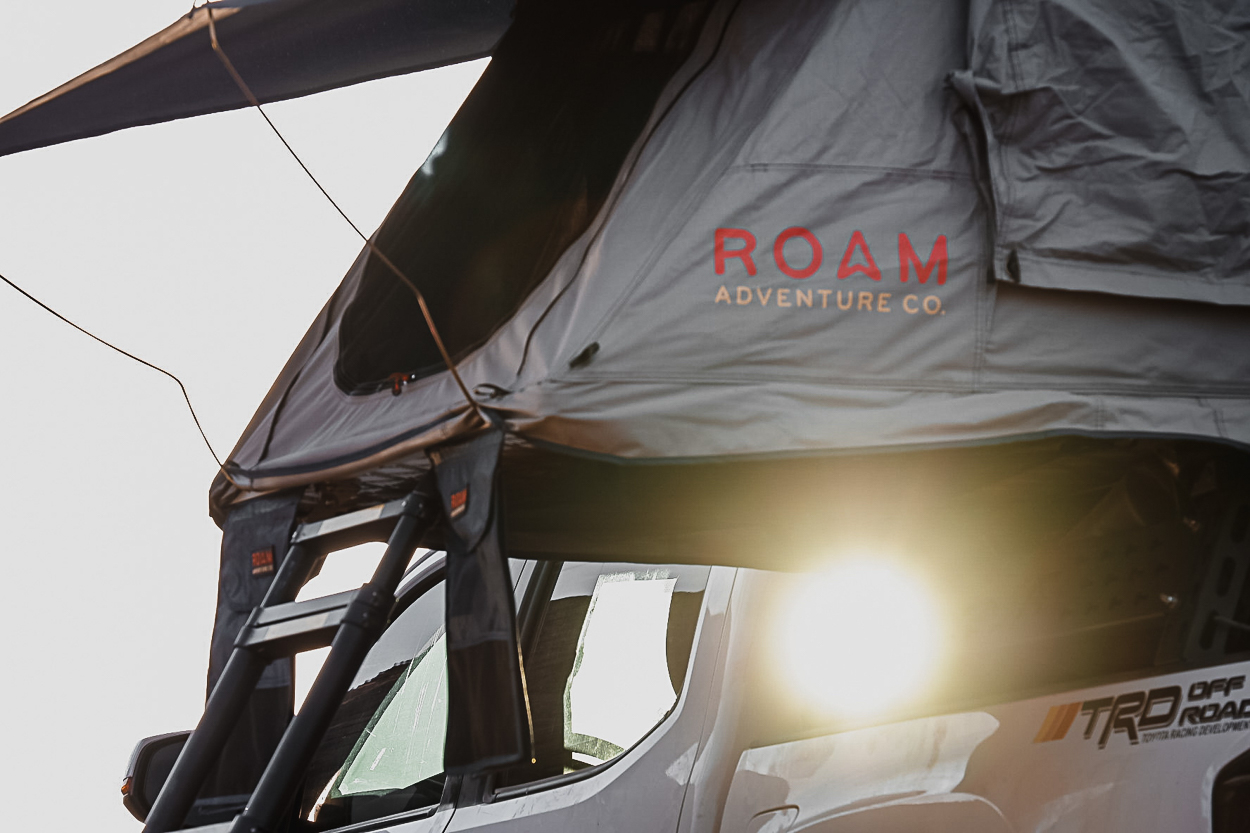 Pictured above: Roam Vagabond Lite
I recently hopped on the rooftop tent trend and am currently running one on my truck. It's like living out your childhood treehouse fantasy as an adult. There is just something exciting about sleeping on a platform elevated off the ground rather than crawling into a ground tent.
As with ground tents, there are tons of different options on the market as far as rooftop tents go. Hard-shell and soft-shell are the two options along with additional annex rooms that attach off the sides, zip-in insulation, LED light strips, and 4-season capability to camp year-round.
Hardshell tents are nice because the setup time is almost instant, undo the latches and it pops open, also providing a little more durability with the hard exterior over the soft shell canvas material. A softshell tent setup isn't as fast but it's still easy, un-clamp the canvas cover, undo a few Velcro straps/zippers, extend the ladder and it pops open.
Rooftop Tent (RTT) Pros & Cons

Pros
Rooftop tents have made a huge impact on the market today and there are lots of reasons why everyone is switching to them. They offer the ease of having your camping setup attached to your truck wherever you go – providing a super easy and quick set up/breakdown time. Rolling into camp late at night, in the dark, and not having to find the slots to slide poles through on the tent, or having stakes that you need to pound into the ground is great.
Most RTTs come with a 2-3" memory foam pad, which is a lot more comfortable to sleep on and you are up high and elevated from any adverse weather that you might experience on the ground (i.e. snow, rain, mud, etc.) You can also store your pillows/blankets and other bedding inside the tent at all times, which makes it easy to set up and hit the hay.
Cons
Although these tents have become very popular, they do also have some downfalls. The first one being pretty obvious – cost. Rooftop tents are not cheap and getting people to fork out that much cash can be a little more of a challenge when there are cheaper options out there. Cost is probably the biggest barrier to entry.
Being elevated is nice in that you won't be down in the mud or snow, but you also run the risk of being up high during a severe wind storm or thunderstorm with possible lightning. So again, as with anything, RTTs definitely have tradeoffs when compared to ground tents.
Ground Tents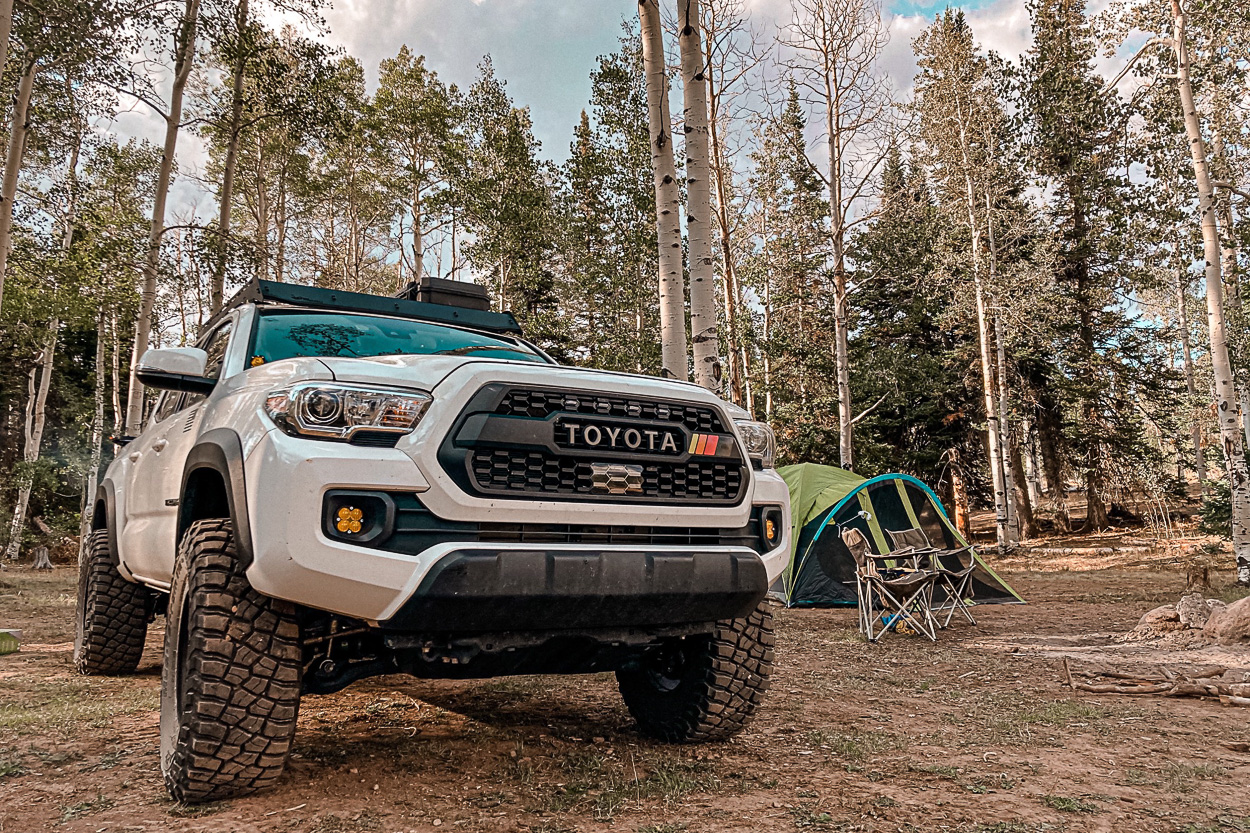 Pictured above: Coleman Dome Tent
I grew up camping, and it was always a fun weekend trip for us to take as a family or to go hang out with our friends and their families. I'd say most people grow up knowing camping as "ground tent" camping unless you had some fancy friends with a camper or an RV.
I've had several different ground tents over the years and they have definitely progressed over time. I always remember growing up that our tent came with a big bag full of a dozen poles of all different lengths that you had to piece together and figure out which poles went where. The newer tents these days mainly still have poles but now they just snap together as you open the tent and it's already assembled in seconds. The Gazelle tents are a good example of a quality pop-up tent.
Ground tents offer different features and options as well. Some of them have built-in awnings, different ventilation systems, and temperature ratings. The tent in the picture above has Coleman's new "Dark Room Technology" which blocks 90% of sunlight, keeping it nice and cool inside even during the hottest summer days.
Ground Tents Pros & Cons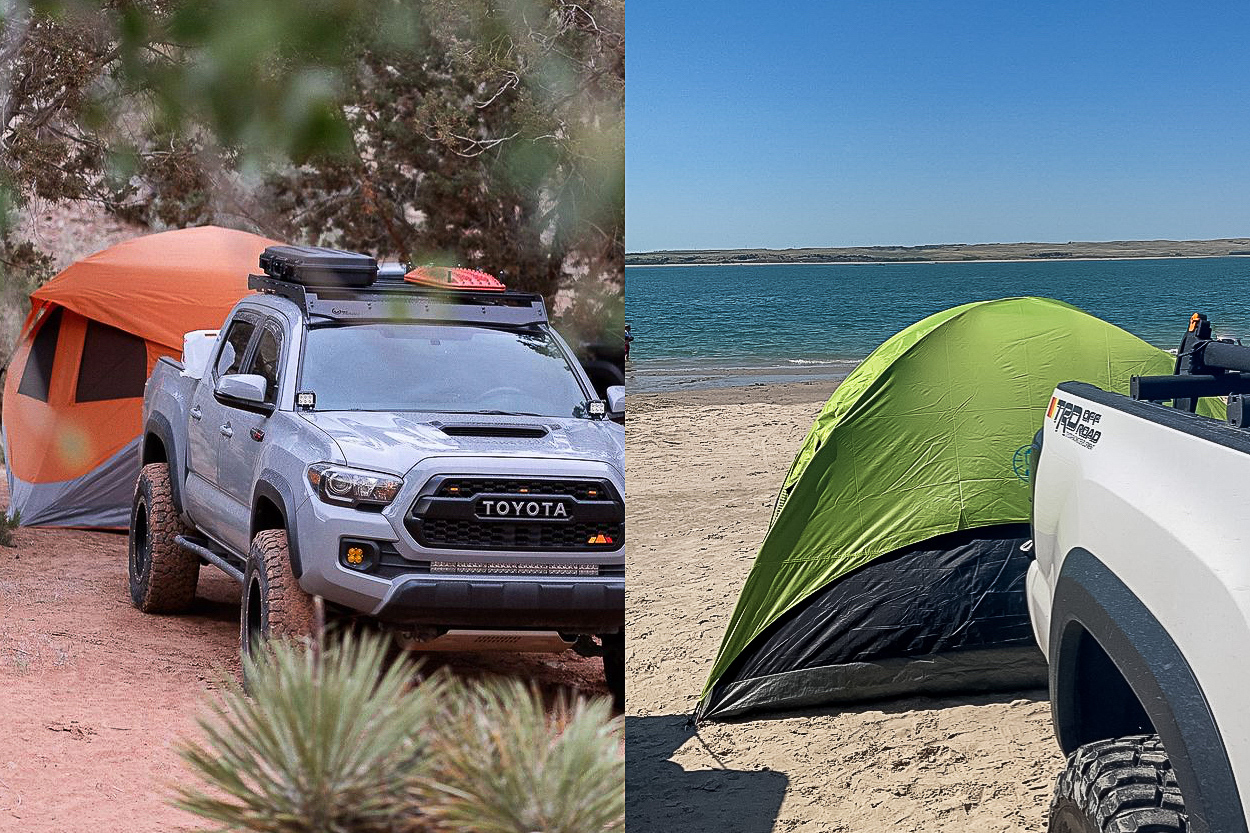 Pictured above (left): Gazelle T4 Hub Tent – shot by @ghost_trdpro
Pros
There are lots of good reasons why ground tents might be for you. I think the obvious one here is the price, as this option allows you to get out and enjoy the outdoors without having to spend a lot to do so. The lightweight material and minimal space they take up make it easy to pack and leaves plenty of room for all your other camping essentials.
The ease of being able to set up camp separate from your truck, allowing you to leave camp the way it is to go explore and come back later without packing up is attractive. As opposed to rooftop tents, ground tents can be purchased in much larger sizes, accommodating for larger families to share, as well as zippers that can separate rooms.
Cons
Ground tents may be cheap, lightweight, and easy to set up, however they are more susceptible to bad weather being on the ground. We have all gotten stuck in some nasty storms and had a ground tent during flooding, wet, heavy downpours, or even super windy conditions – which are never fun.
Being on the ground also poses the threat of being on nature's level, closer to bugs, insects, and wildlife. Plus, it can be a challenge depending on the terrain you're on, if you're camping somewhere rocky, or uneven and have to stake the tent down. Comfort is the other thing, sleeping on the ground is less comfortable, so you'll want to bring cots, air mattresses, or several thick sleeping pads.
Final Thoughts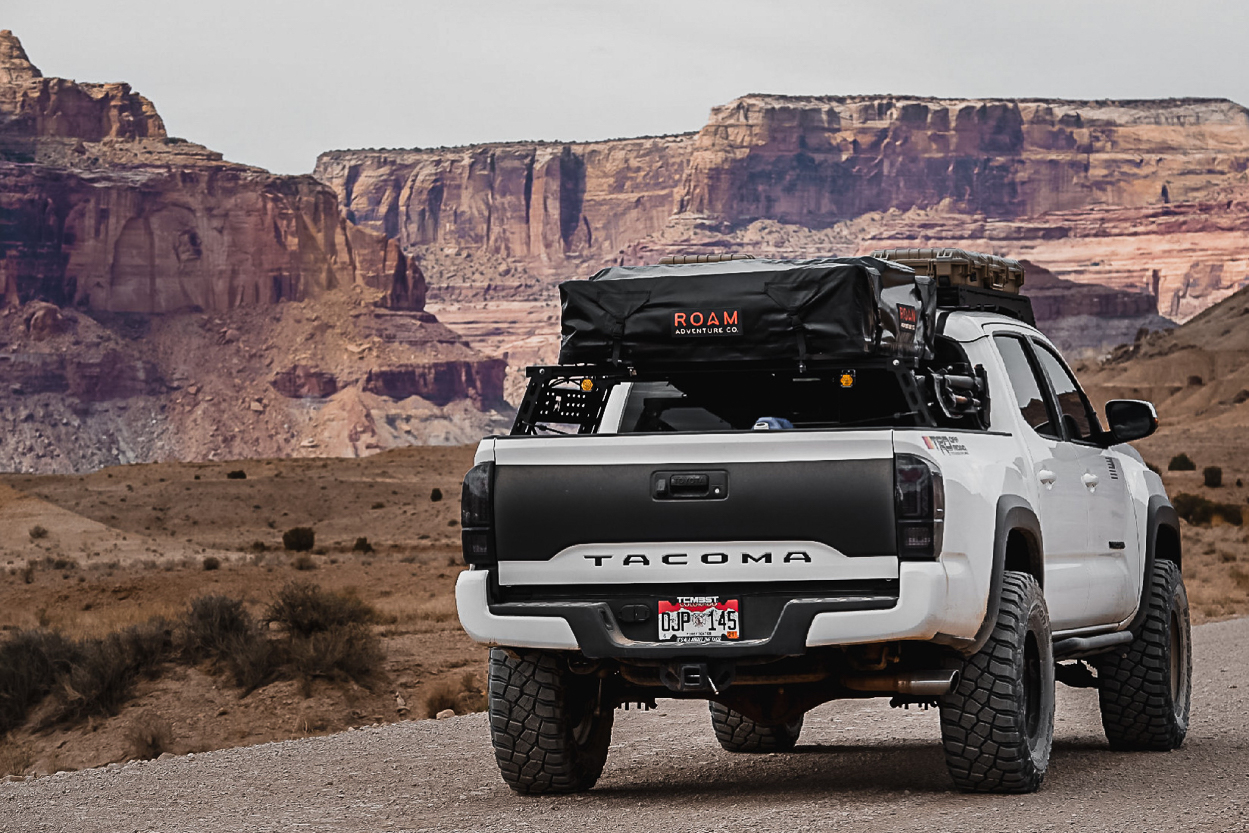 I hope this article helped give you some insight on both ground tents and rooftop tents. Either option is good and has its pros and cons. I mean, who doesn't enjoy camping, regardless of the sleeping situation?
If you're wanting to go the rooftop tent route, be prepared to spend some money. However, the benefits offered by one, especially if you get lots of use out of it, means that the tent pays for itself in no time. If you have a bigger family, you might want to lean more towards the ground tent option that can accommodate more people.
Before I wrap things up, I thought it was worth mentioning one other option. The truck bed tent. Now, maybe you've never heard of a truck bed tent, but we've covered one of those on the site as well. Simply put, it's a truck bed-shaped/fitted tent that deploys perfectly in the back of your Tacoma. To learn more about that particular setup, check out the complete post on the Granville II Universal Truck Bed Tent here.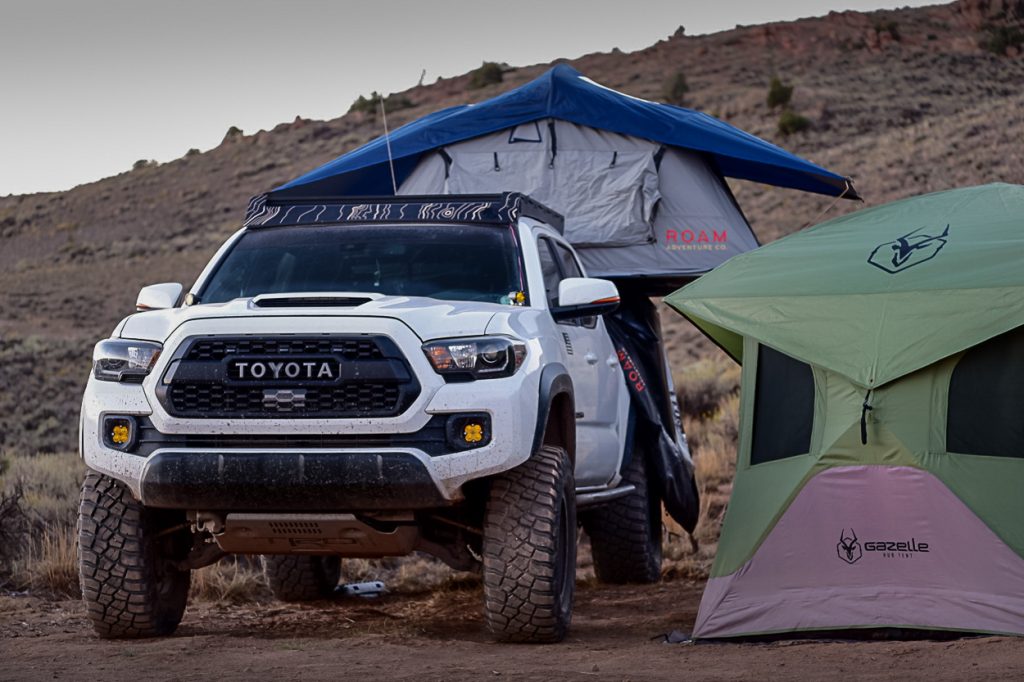 I personally went with the rooftop tent as it's usually just me and the dog out on adventures, which works perfectly for me. It's all up to what fits your lifestyle, budget, and what works best for your situation. The best way to figure out what suits your needs is to get out there and see. That being said, let's enjoy nature's beauty. Camp on!