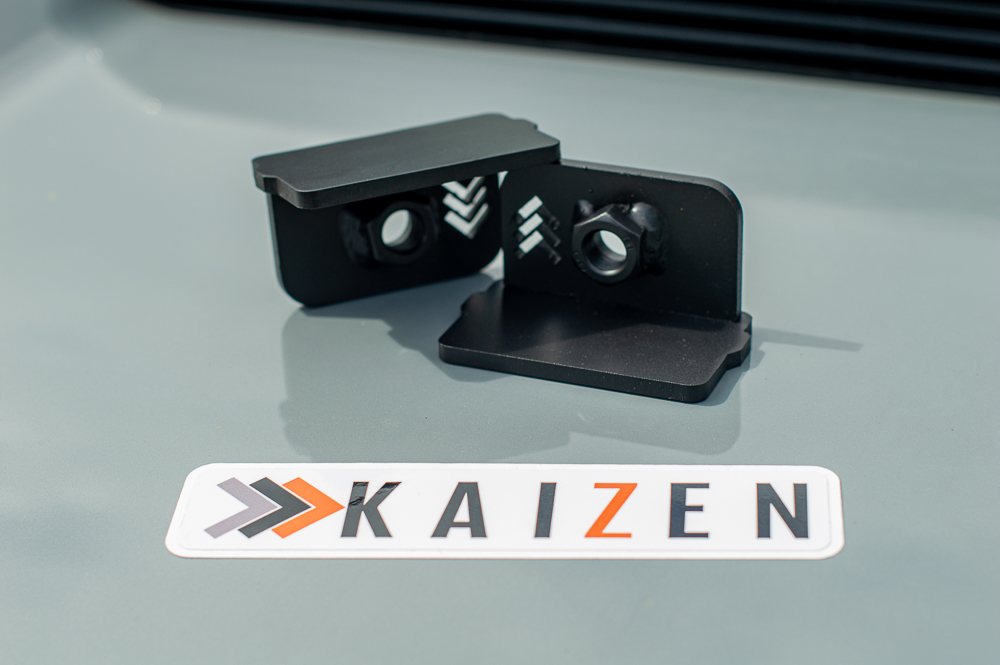 Kaizen Offroad Crossmember Frame Caps: Improve Clearance, Aesthetics & More – Install, Review & Overview on 3rd Gen Toyota Tacoma
Getting more clearance is a common goal for anyone taking their vehicle off-road.
There are simple things like getting rid of the mud flaps or air dams to increase clearance. Eventually, you may get into the well-known items such as adding a lift, flipping the U-bolts, and larger tires.
But have you ever thought about removing part of the frame? You read that right, part of the frame! You may not have ever even noticed, but there are two 3-4" extensions sticking out of the frame just underneath the front bumper. While I'm sure Toyota placed them there for a reason, they don't appear to have an obvious purpose.
Kaizen Offroad has designed a steel frame cap that allows you to remove those extensions and close up the frame so that dirt, debris, salt, etc. are kept out. They will give the front end a much cleaner look and remove another piece from your truck that could get in the way while out on the trails.
While this post is centered around the 3rd Gen Tacoma, this modification will fit both 2nd & 3rd Gen (2005+) Toyota Tacomas.
Find It Online 
Company Highlight
Kaizen Offroad is based out of California and specializes in a variety of suspension installs, shock rebuilding, and things like body/cab mount chops. If you're in the market for a new suspension and local to the Huntington Beach area, Kaizen could be your one-stop shop to purchase, install, get a body mount chop. They also have an extensive online store.
They can do some fabricating work as well, as evidenced by the production of the frame caps, but they also provide and install items like cam tab and spindle gussets.
Product Overview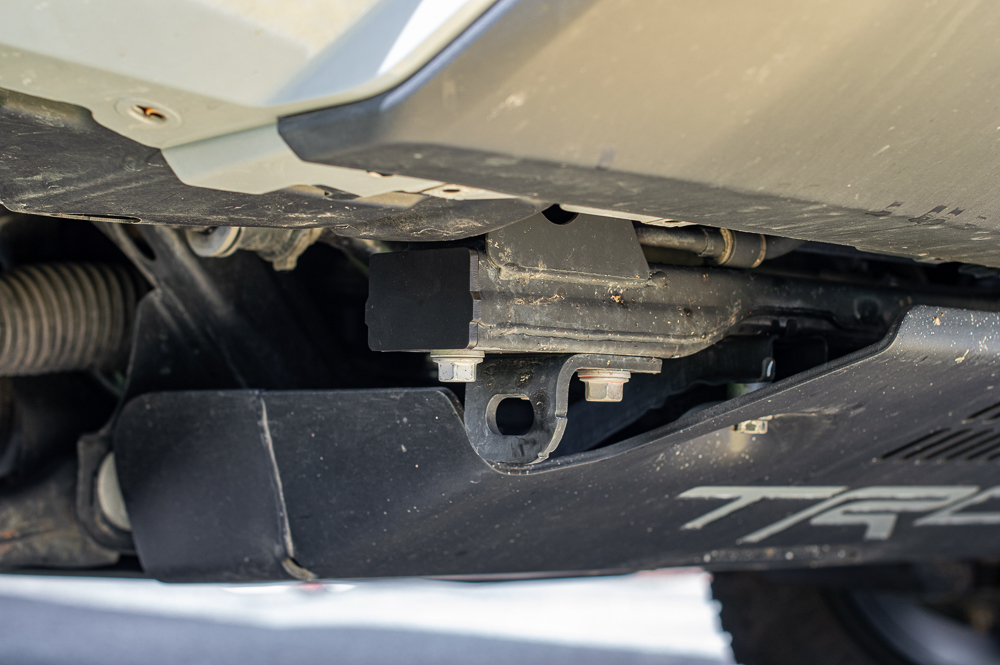 The Kaizen Offroad frame caps are perfectly designed to match the frame as if it came that way from the factory. You may not have noticed the stock frame pieces until this article, but now that you have noticed it, you'll want to order a pair of these right away. This is especially true if you've got an aftermarket high-clearance front bumper.
There are really two main advantages to this product. The first is what I've already mentioned. It helps to get some more metal out of the way for better clearance when driving over obstacles.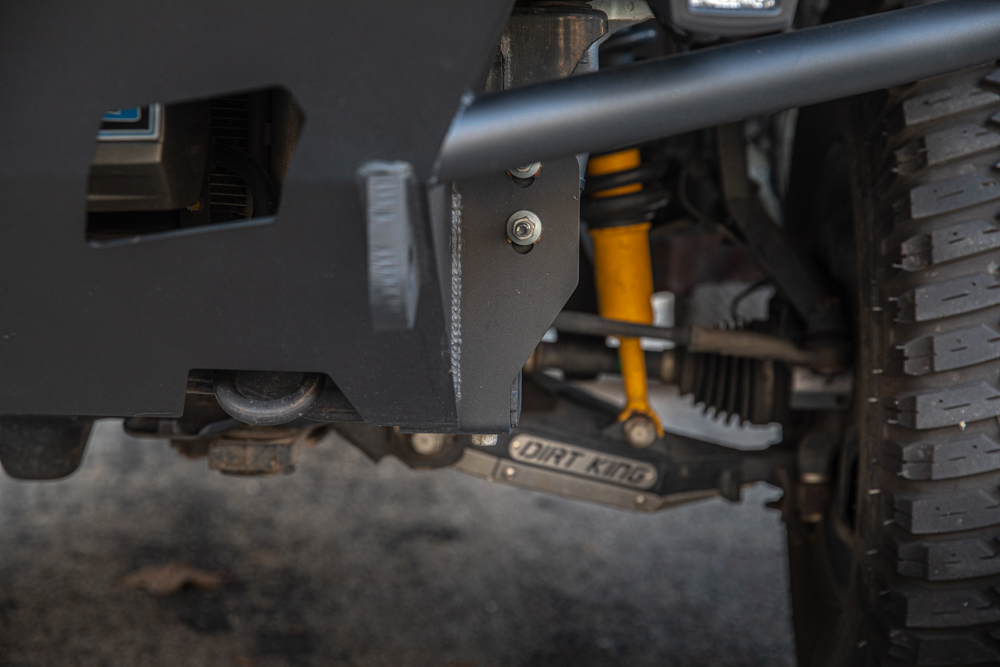 The other advantage is beneficial for any Tacoma owner, but especially for anyone who has installed an aftermarket bumper. Most aftermarket bumpers will attach to the frame using the same bolts that hold in the frame extensions. When the frame extension is removed, it leaves the frame open to dirt, water, and possibly salt, leading to potential rust and corrosion. These frame caps close up that opening, keeping a lot of debris from entering the frame.
Plus, it will really make the front end look much more complete when running an aftermarket front bumper.
Installation
This part couldn't be any easier.
Step 1. Remove Factory Frame Extension/Cap
Installing these frame caps is super easy. The first thing to do is remove the bolts holding in the stock frame extensions.
Each one is held in place by a 17mm bolt. Use either a 17mm wrench or socket to remove them and then slide out the frame extension.
Step 2. Install Kaizen Offroad Frame End Cap
Once the frame extension is removed, place the Kaizen frame cap into the opening and reinstall the 17mm bolt that was removed in step 1.
That's it, easy as pie!
Final Thoughts
These steel frame caps are an ingenious creation. It's simple and gets the job done well.
With so many Tacoma owners upgrading to aftermarket bumpers, more and more people were noticing the gaping hole in their frame once the stock frame extensions were removed.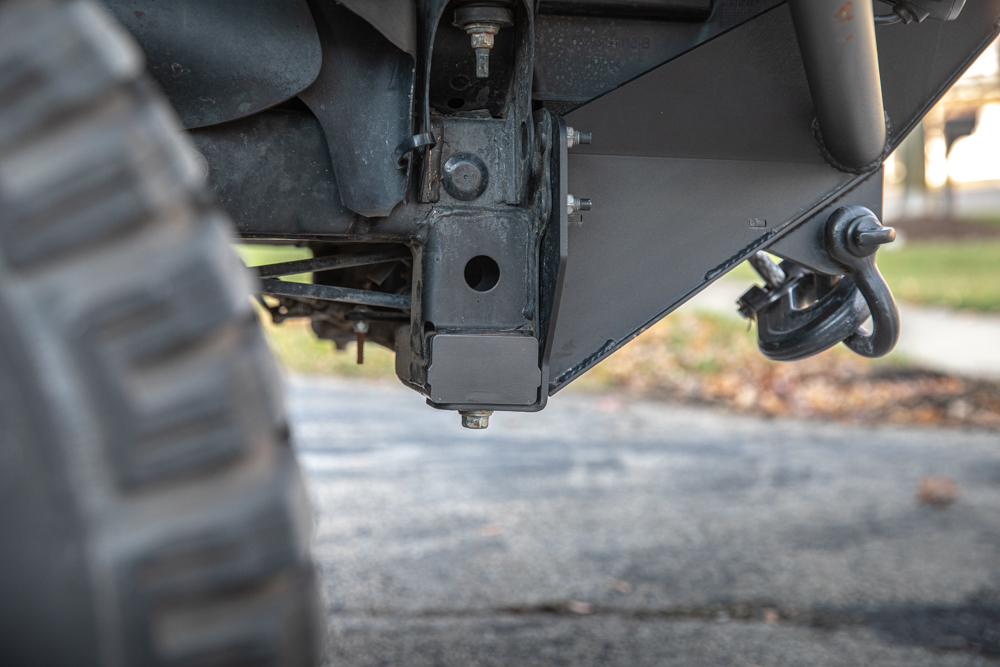 Kaizen Offroad has designed their frame caps to close that hole back up and they did a great job with it. Sure it may be just a small, mostly hidden piece of metal, but it looks so clean and tidy.
Their lines match the stock frame like a glove, it fits nice and snug to keep out dirt and debris, and it uses the existing bolt! If you haven't installed a new bumper, these are the perfect reason to get rid of the stock frame extensions and give you more clearance out on the trails.