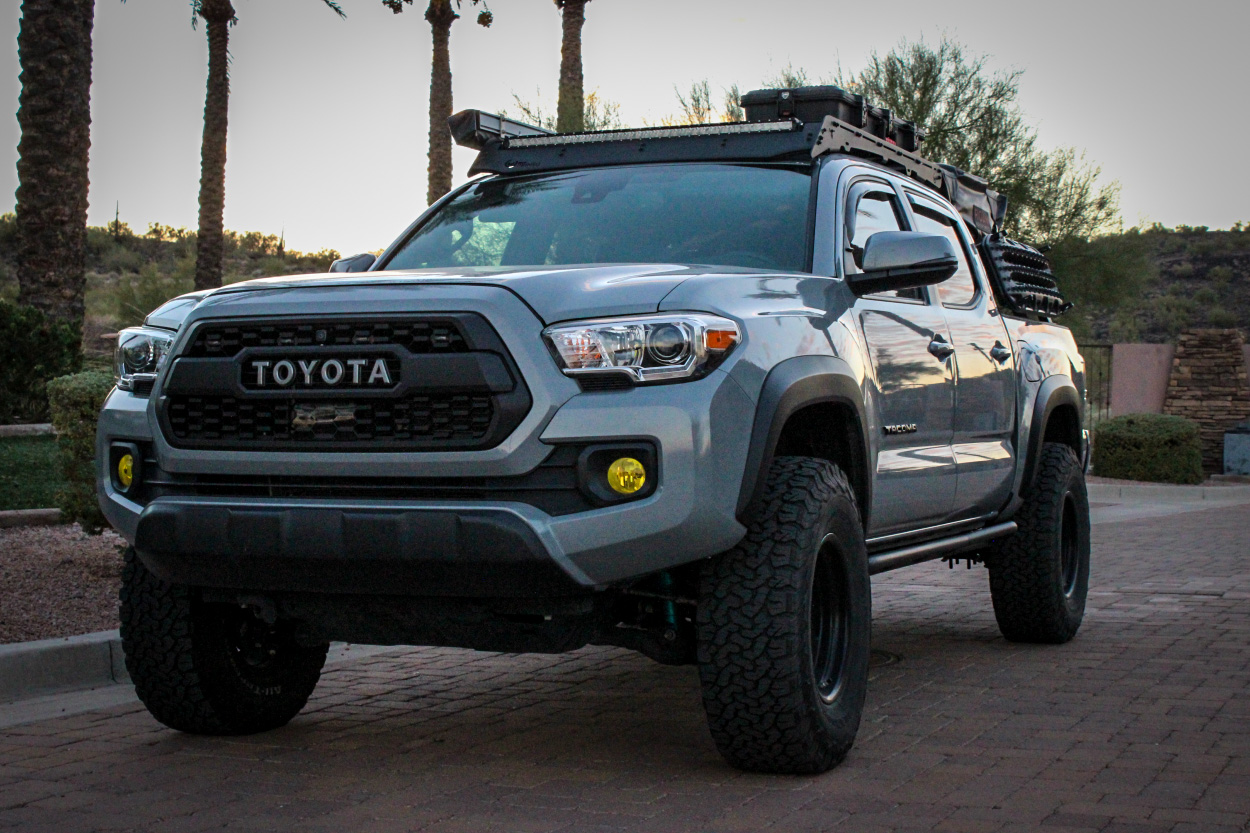 Top 9 Budget-Friendly Accessories & Modifications for 3rd Gen (2016+) Toyota Tacoma Under $50 – A Complete Buyer's Guide & Overview
When it comes to making modifications to our Tacomas, there are plenty of ways to go about it. From pure aesthetics to function, it is the type of value that we are looking to achieve with each upgrade that we are really after. Today, we will be covering a list of modifications that provide plenty of different types of benefits at affordable price points.
YotaVerse was founded in 2016 to provide high-quality accessories for late model Toyotas at a reasonable price. They have a bunch of products made for your 3rd Gen Tacoma so let's get into some of the more relevant and popular ones.
Affordable Tacoma Mods & Accessories
1. Interior LED Lighting Kit + License Plate Lights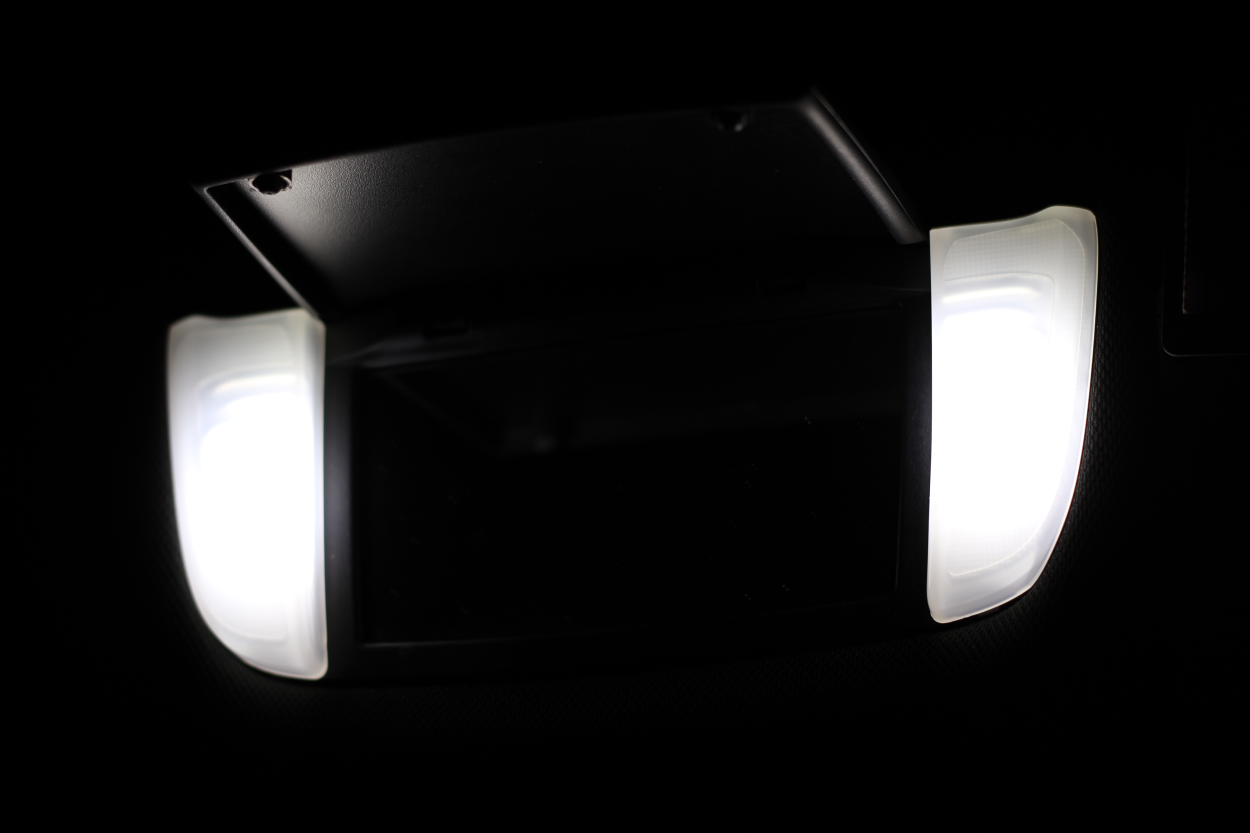 LEDs can make a noticeable impact throughout any application.
This LED Lighting Kit replaces all of the stock yellow halogen bulbs with high-output LEDs. I can tell you that these really improve the look and feel of our Tacomas by giving them an updated and modern look. The kit comes with every replacement bulb needed and a plastic pry tool, making for an even smoother install.
Find It Online
2. LED Headlight Bulbs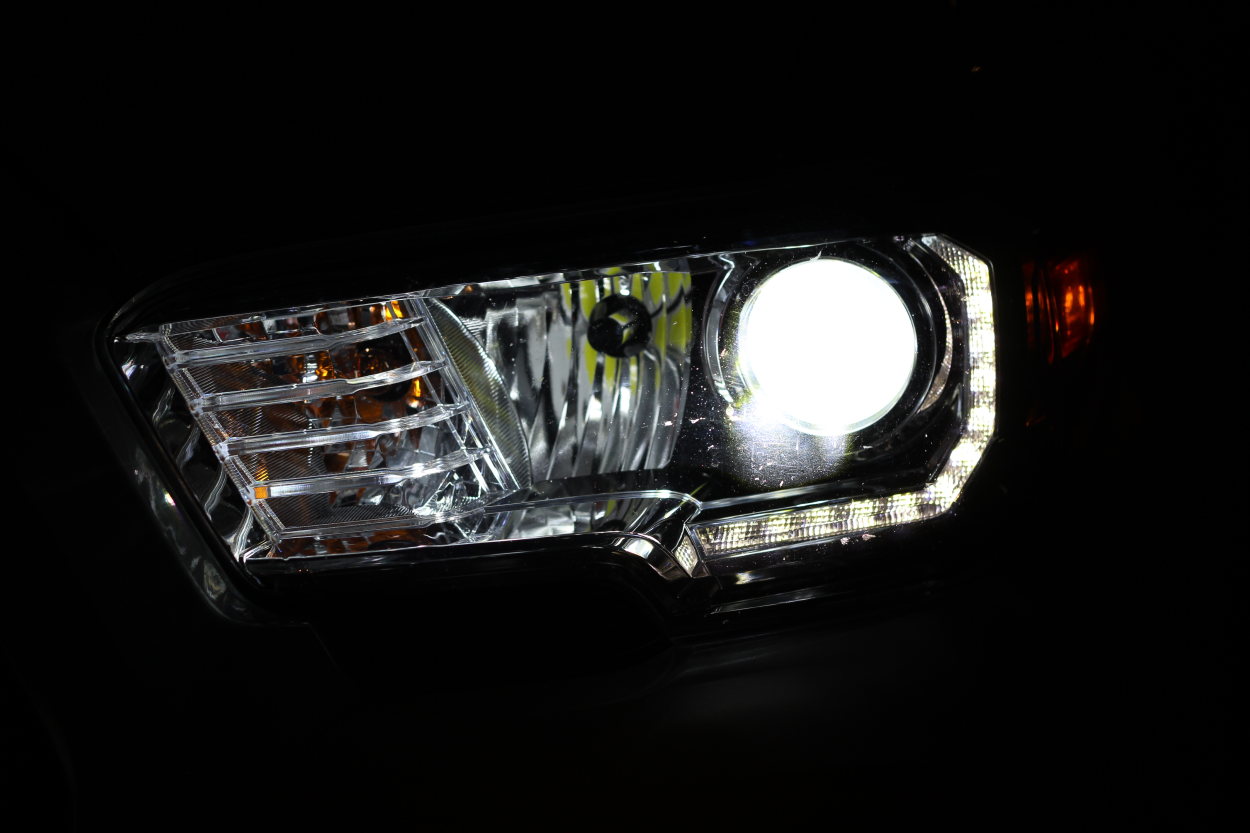 There is no better feeling than installing a product that combines form and functionality.
These LED Headlight Low Beam and High Beam LED kits are a great way to quickly rid of the stock halogen lights. A thoroughly more accommodating color and brightness output make this plug-and-play upgrade a must.
Find It Online
3. Tri-Color Grille Badge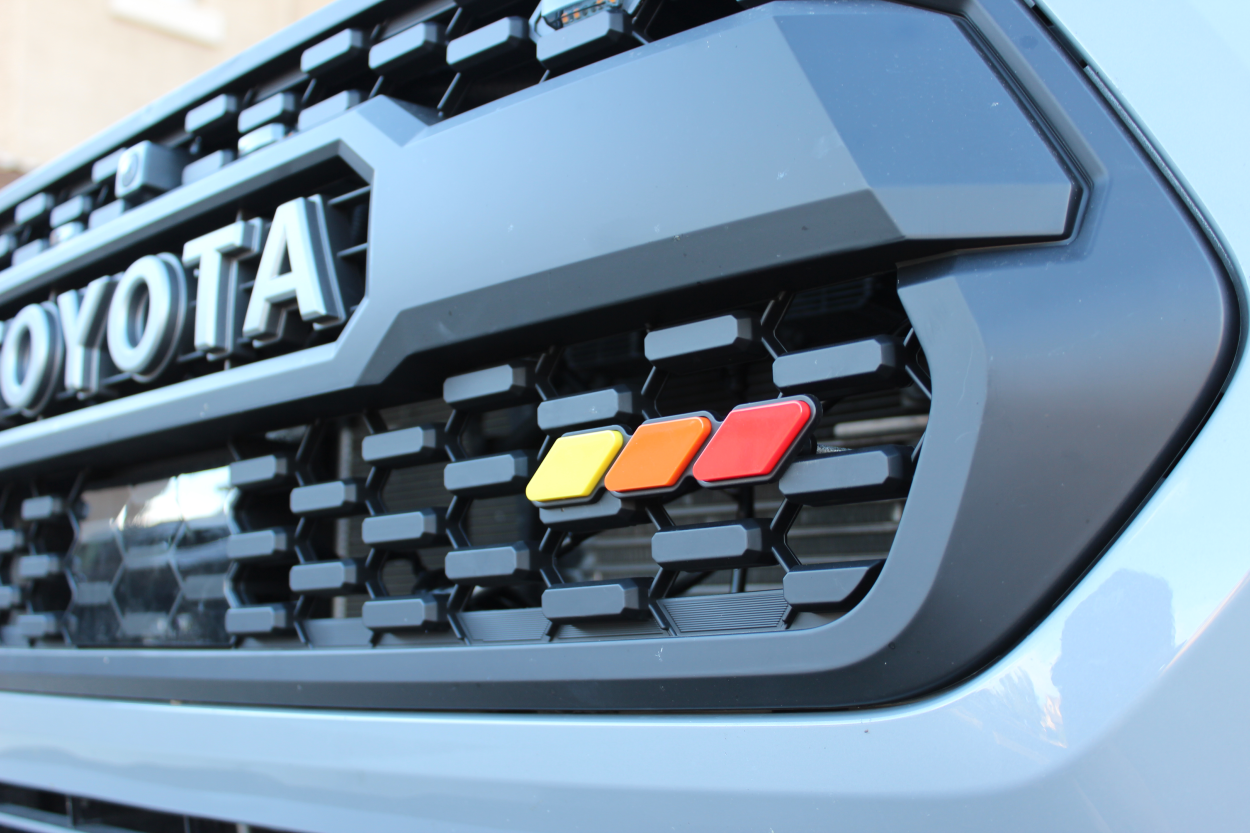 As we have mentioned before, one of the many benefits of owning a Tacoma is making it your own.
A Tri-Color Grille Badge installed on the front grille does just that by being able to work with any mesh or open slot grill type and by having multiple color options to choose from. These grill badges have the perfect amount of pop to bring your color scheme together.
Find It Online
4. Tacoma Vinyl Tailgate Letters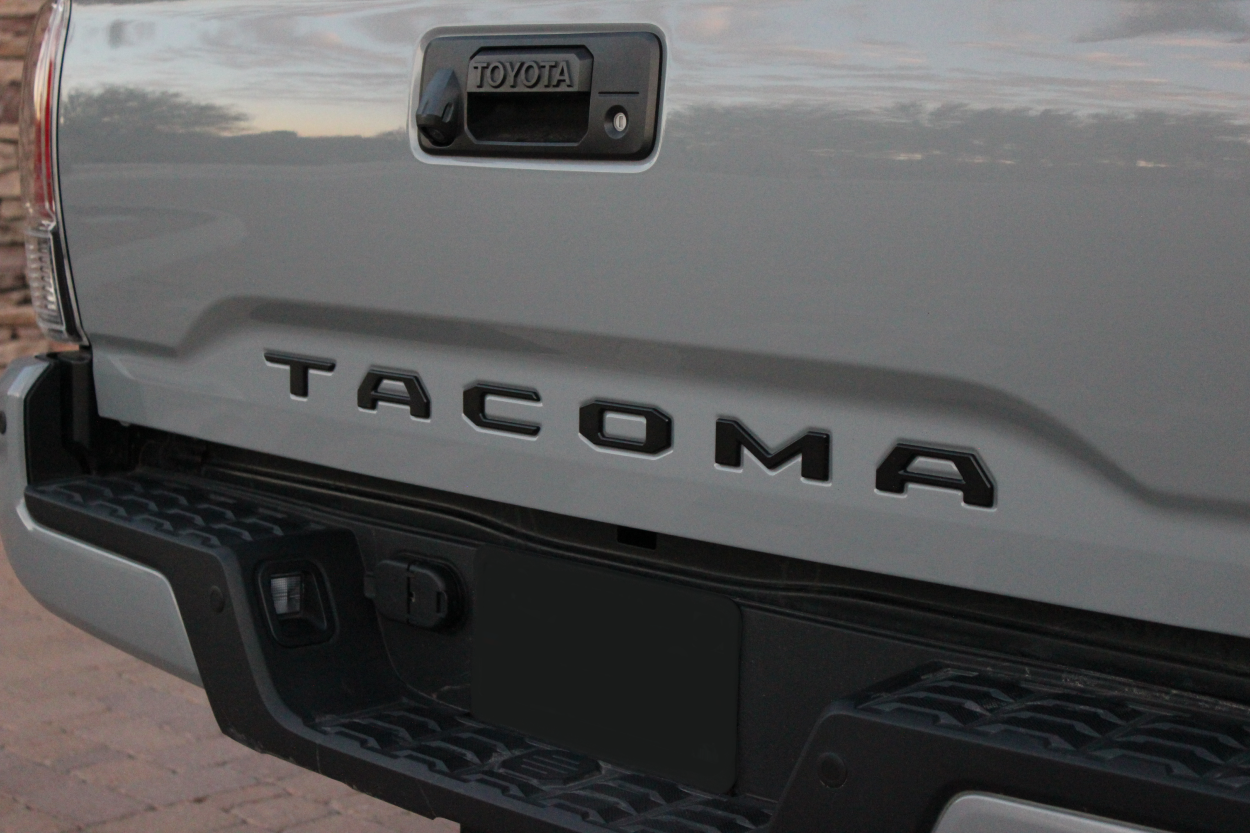 Interested in blacking out the accents on your Tacoma? The Tacoma Tailgate Inlays give Tacoma owners the option to handily create that look.
By filling in the stamped "Tacoma" lettering on the tailgate, you get a slick contrast look that definitely pops and makes an improvement in styling.
Find It Online
5. Center Console Organizer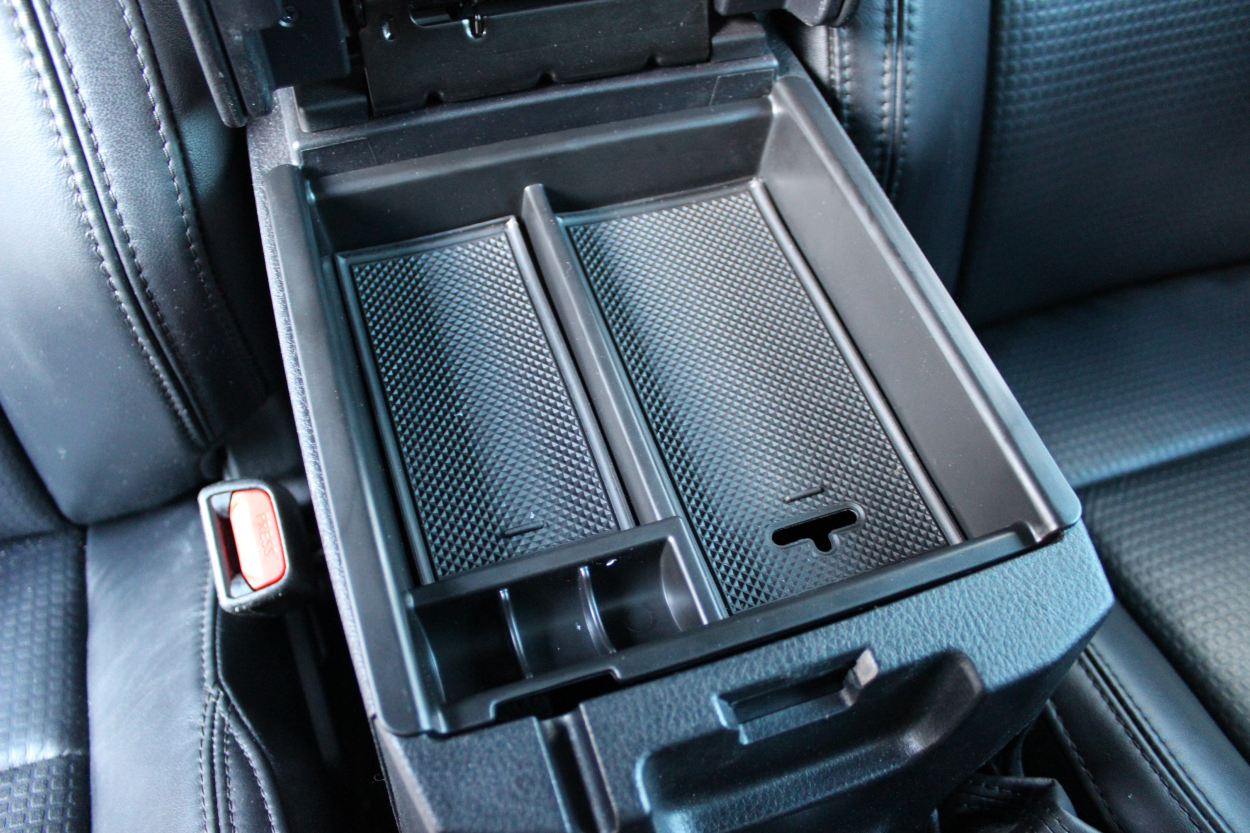 The Tacoma is a great truck, but it doesn't come with many organization options throughout the front cab, especially in the center console.
Solve that issue with the Center Console Organizer. Rubber-lined, functional, and cost-effective, this is a go-to throughout the Tacoma community.
Find It Online
6. Interior Trim Liner Kit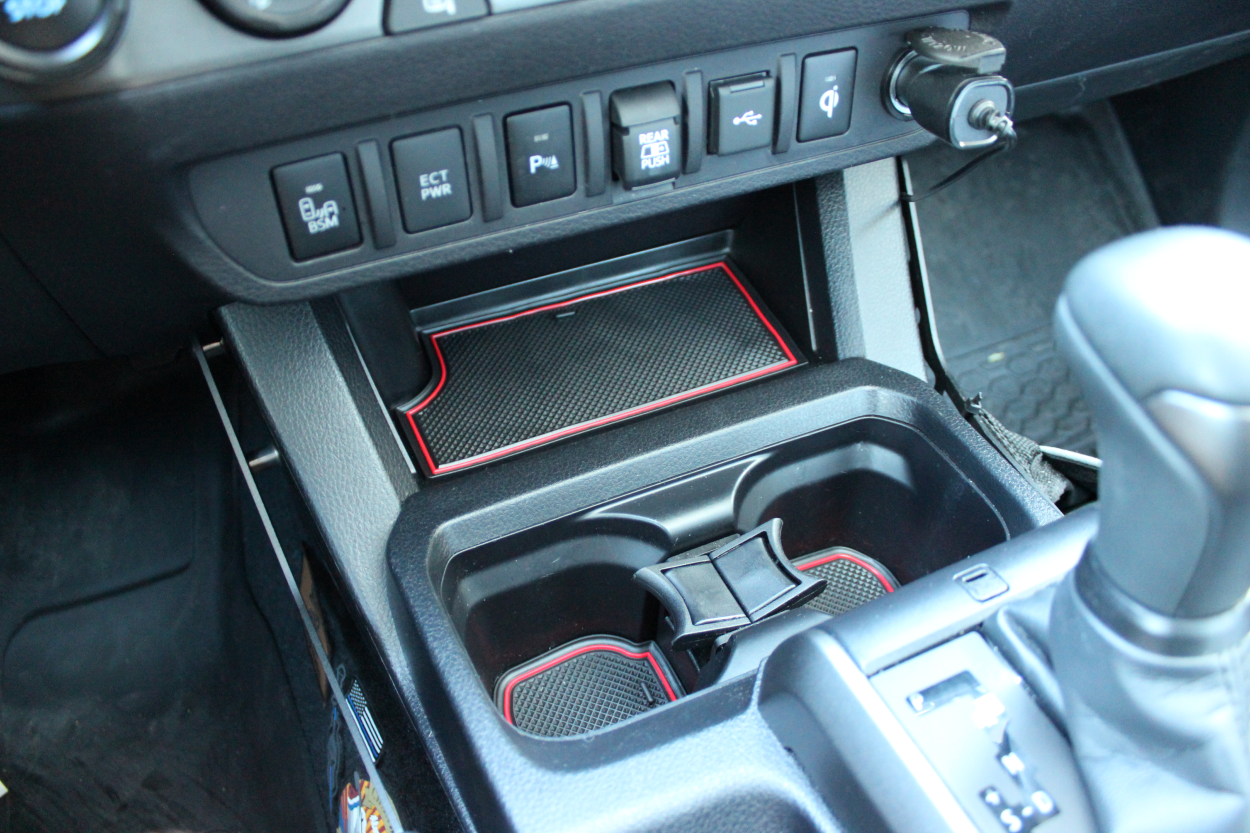 There are a ton of benefits that come with this Liner Kit from YotaVerse.
In addition, these liners are durable and custom fit to the dimensions of your Tacoma, helping protect these spaces from spills and scratches.
Find It Online
7. LED Reverse Lights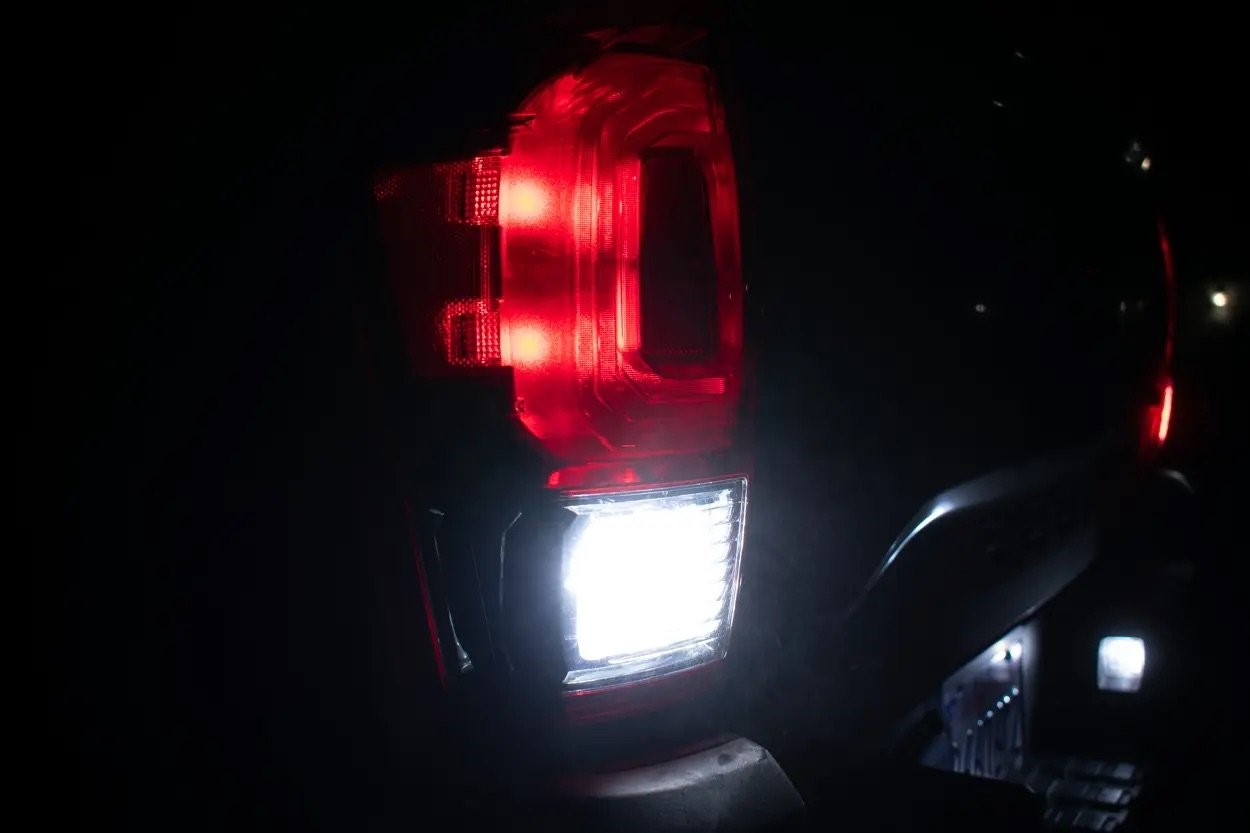 The LED Reverse Lights follow in suit with our previously mentioned LED Headlight and LED High Beam modifications.
These LEDs provide a much safer area of operation by simply illuminating the space around you much more effectively than the stock halogen bulbs. With a simple plug-and-play install, these LED lighting upgrades are remarkably beneficial.
Find It Online
8. Door Cleanup Kit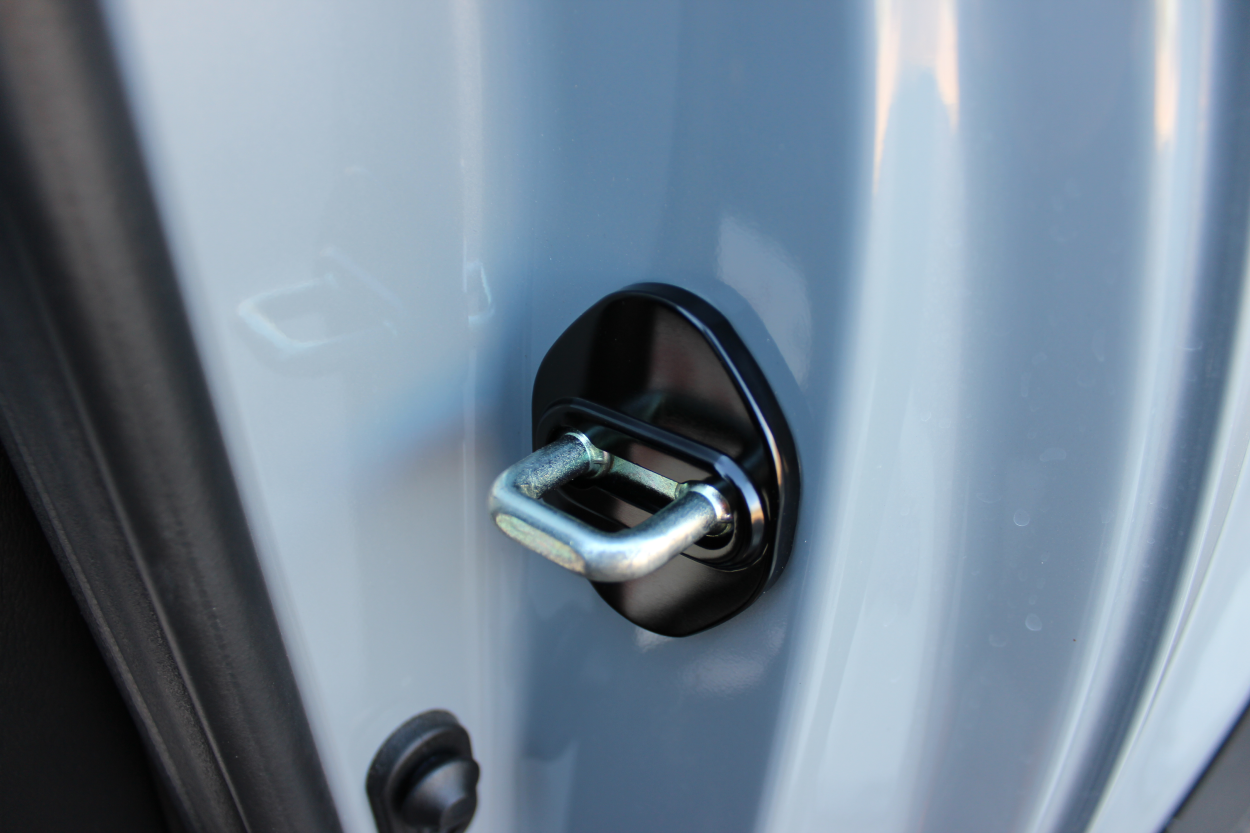 I'm a huge fan of this upgrade for a few straightforward reasons.
The Door Clean-Up Kit is effortless to install and buttons up the inside of the doors on our Tacomas by giving them that factory clean look. There are two and four door kits and this is a mod that you just didn't know you needed.
Find It Online
9. Molded Raptor Lights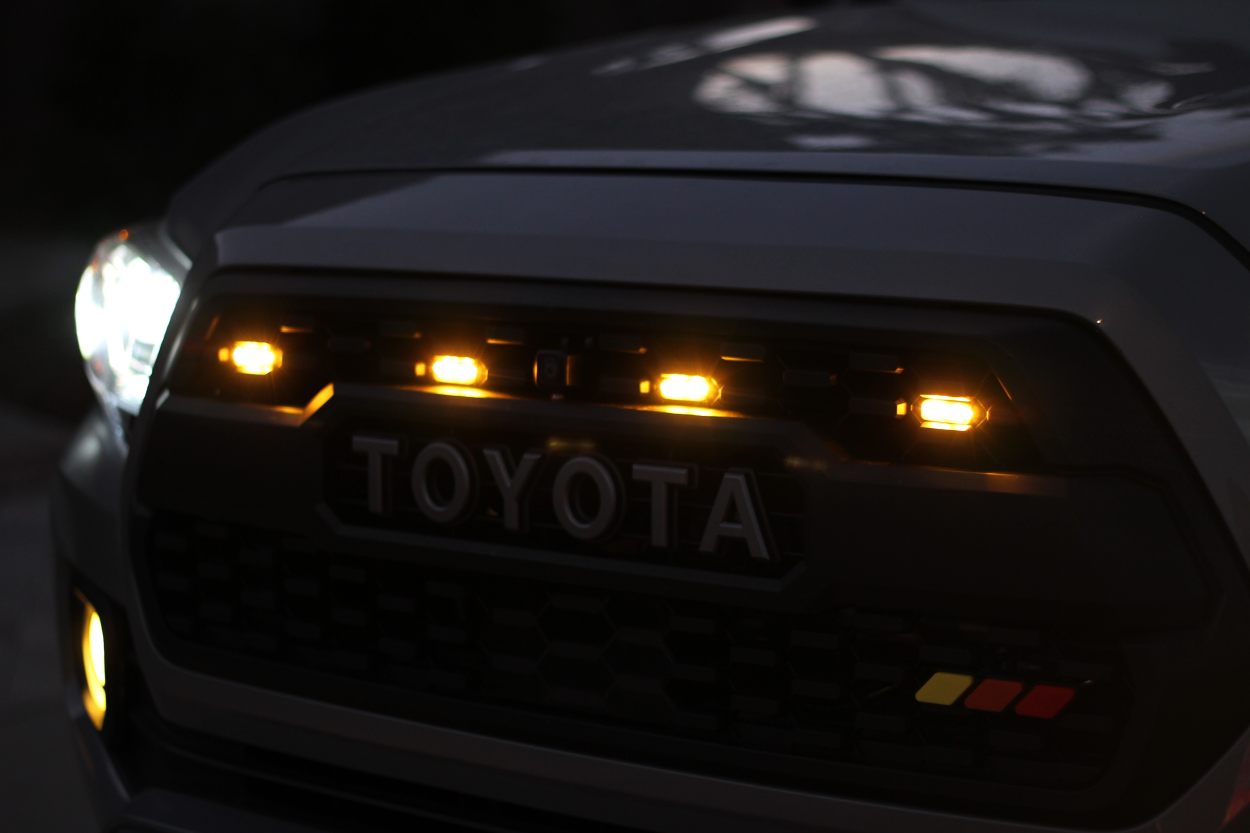 Finally, these Molded Raptor Lights for your TRD Pro Grille will give your front end that additional 'wow-factor' that sets it apart from its stock counterpart.
Since the light housing is molded, the installation is completely tool-free and doesn't require any modification to the grille. YotaVerse offers the Pro Grill and these Raptor Lights as a kit, which can be found below.
If you're looking for installation guides and reviews, check out the following. The TRD Pro Grille install and review + the Molded LED Raptor lights for TRD Pro Grille install and review.
Find It Online
Final Thoughts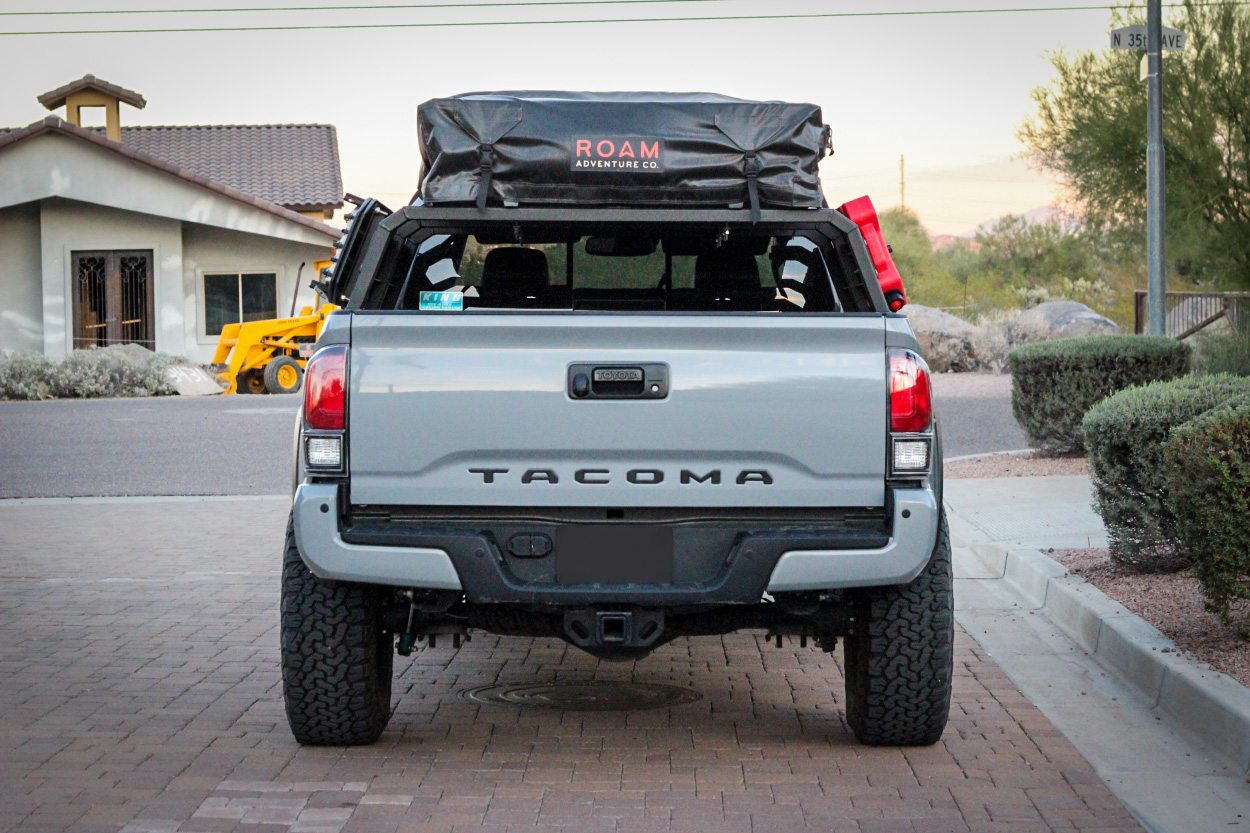 With this list of affordable items covered, we think it's a great opportunity to express how value does not always have to come with breaking the bank. When you're first looking for mods to make your Tacoma your own, this list provides you with popular products and a great place to start.
The nature of these modifications all provide an incredibly straightforward and simple install while achieving a level of benefit that we each can admire. It is often the simple things that are the most effective and will make quite the difference day to day. And once again, for under $50, you really can't go wrong with any of these.