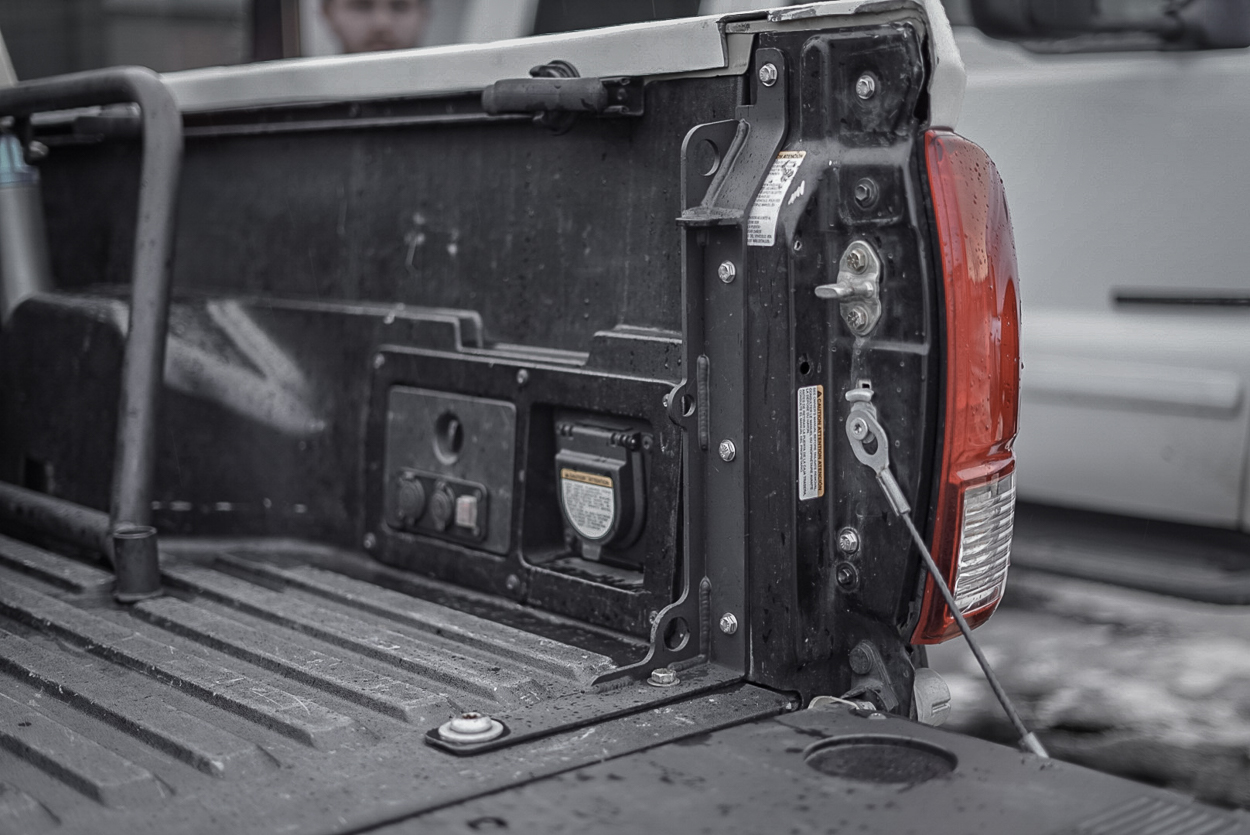 Pictured: Total Chaos Bed Stiffeners on 2nd Gen Tacoma 
Why do so many Tacoma Owners run Bed Stiffeners? What do they do, Why do you Need Them, and what is the most popular brand out there?
Today we're going to address the most common mods out there; bed stiffeners. What are they, what do they do, why should you buy a set, and what is the most popular brand on the market?
If you find yourself doing a lot of off-roading, overlanding, or even hauling heavy loads, bed stiffeners are a must-have mod on any Tacoma. The bed on a Tacoma is made out of composite material, and while it's durable, it is still susceptible to cracking and flexing.
Installing a pair of bed stiffeners is the perfect mod for anyone who has a little extra weight in the bed of their truck such as a camper shell, bed rack, rooftop tent, or even carries heavy loads home from the big box home improvement store.
A cracked bed could lead to several issues down the road. And since the material is composite, you can throw a "bandaid" on it with resin, but there is no way to truly repair the crack without replacing the whole bed.
Since stiffeners are relatively cost-friendly, It really doesn't hurt to throw some on in order to prevent this from happening.
The more weight in the bed of your truck, the more likely your bed is to crack under stress. Now add a bumpy dirt road to the equation, a cracked bed is inevitable.
What are Bed Stiffeners?
Truck Bed stiffeners are sold in a pair of L-Shaped steel brackets that strengthen your bed, tailgate, and bedsides. Their purpose is to reinforce your bed which reinforces the tailgate frame to prevent flexing and cracking.
The L-shaped steel brackets help make the factory bed channels much stronger, which prevents excessive flexing and damage of the aluminum tailgate and/or composite material that the Tacoma bed is made of. Many bed stiffeners are laser cut out of steel which not only provides an accurate fit but a durable design that will withstand whatever you throw at it or mount to it.
With bed stiffeners installed, the truck will handle more lateral and torsional forces that would otherwise damage the bed, tailgate, and/or bedsides.
Not only do bed stiffeners prolong the life of your bed, but some companies integrate cool features into their stiffeners. The most common is additional tie-down points and brackets throughout the stiffener.
Why Do You Need Bed Stiffeners?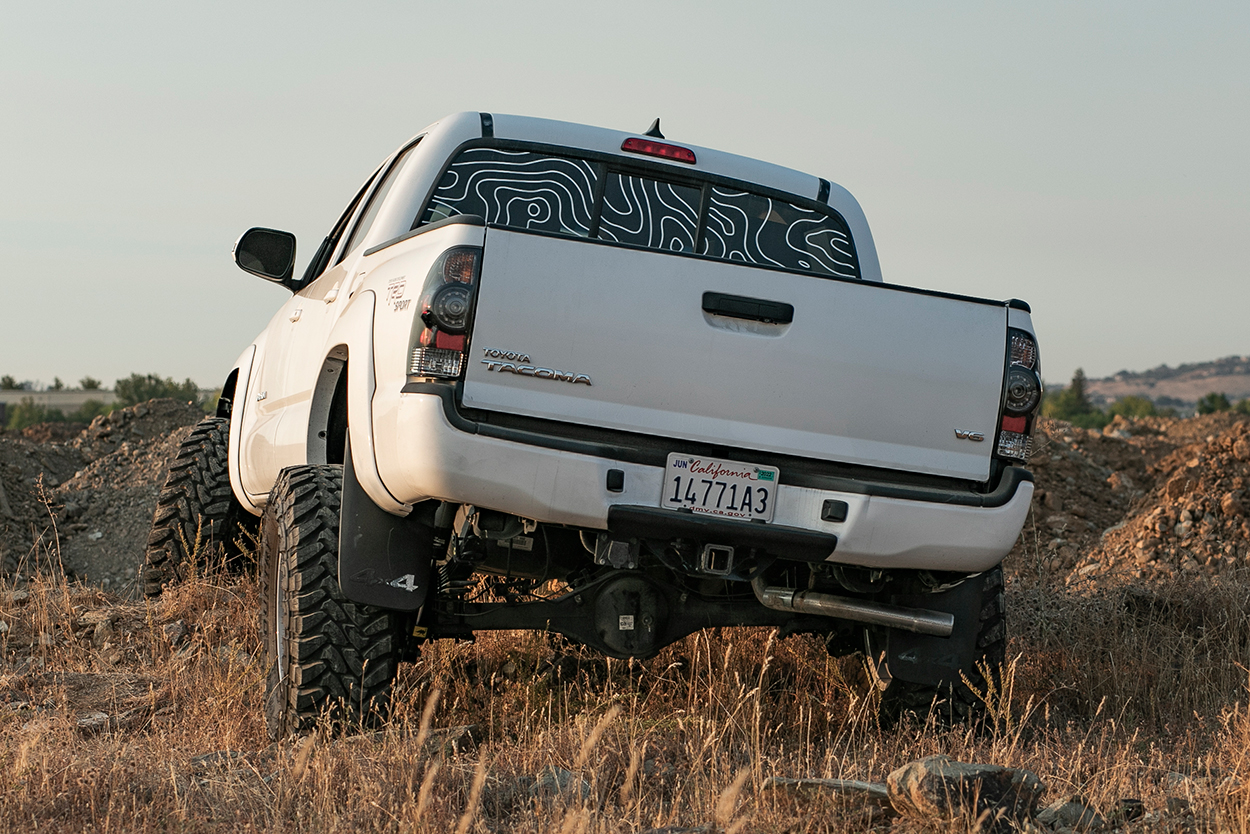 Why? To prevent splitting the composite or worse, pulling on the sheet metal, which can distort body lines. 
The Tacoma bed is made of brittle composite. The Tacoma tailgate and bedsides are made of thin sheet metal.
Neither the bed nor the tailgate/bedsides are fully welded, gusseted, and reinforced to endure extreme flex. Whether you're going fast or slow, off-roading tends to put stress on your cab, frame, and bedsides which flexes, pushes, and pulls on each other ultimately causing stress.
Without some type of reinforcement to the bedsides (bed stiffeners), your Tacoma will experience much more stress than you might realize.
The cheap sheet metal on the tailgate can only handle so much before the twisting of the bed-on-frame platform will pull on the bedsides, ultimately splitting the composite, or worse, pulling on the sheet metal which can distort bedside and tail light body lines.
In order to prevent excessive flex and or cracking of the bed, stiffeners are a necessity for just about every owner out there.
Why Prevent Bed Cracking?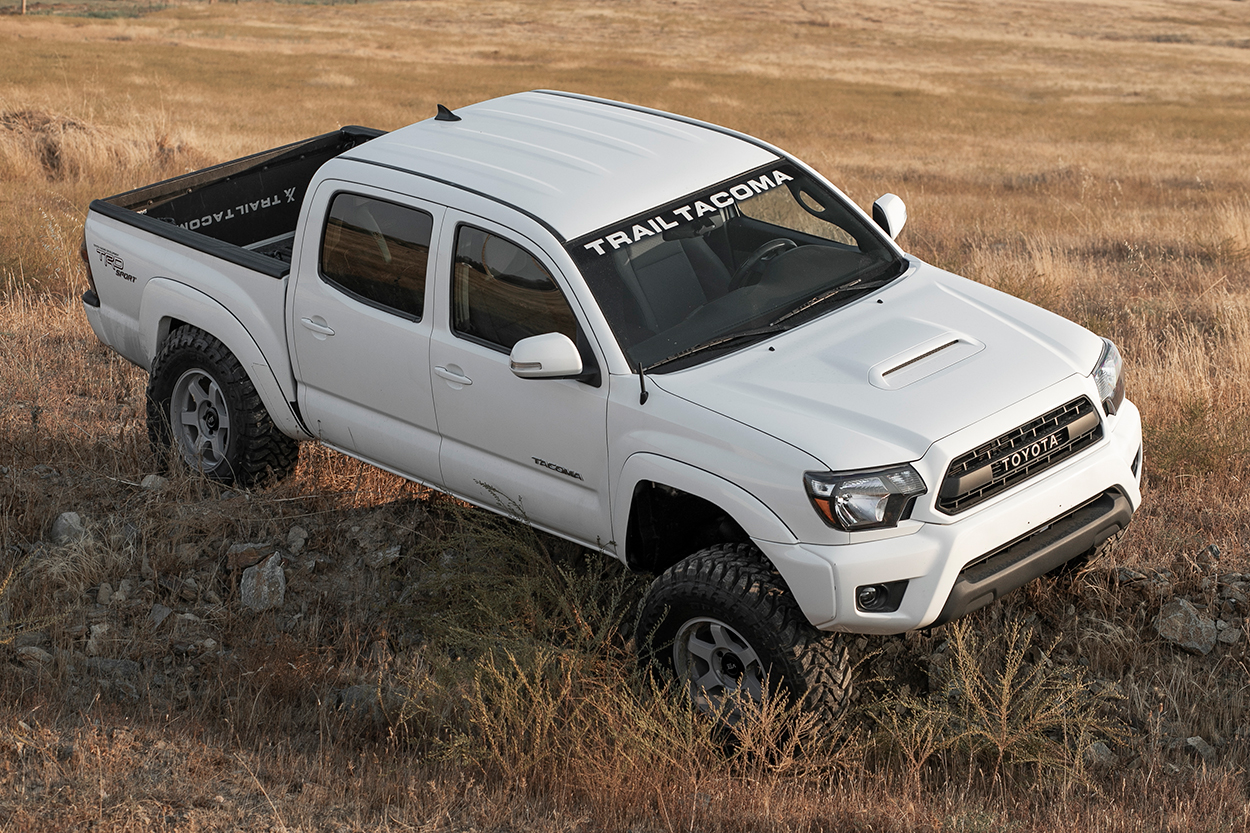 Once the bed is cracked, not only is it bound to rattle, but more issues will arise as time goes on.
We're talking fitment issues –  primarily with your tailgate, tailgate panels, possibly taillights, campers, camper shells, bed racks, and so much more. This is obviously a huge issue that could be avoided by reinforcing your bed.
One of the most common problems of cracked beds and shifting bedsides are fitment issues with your tailgate actually closing.
Manufacturers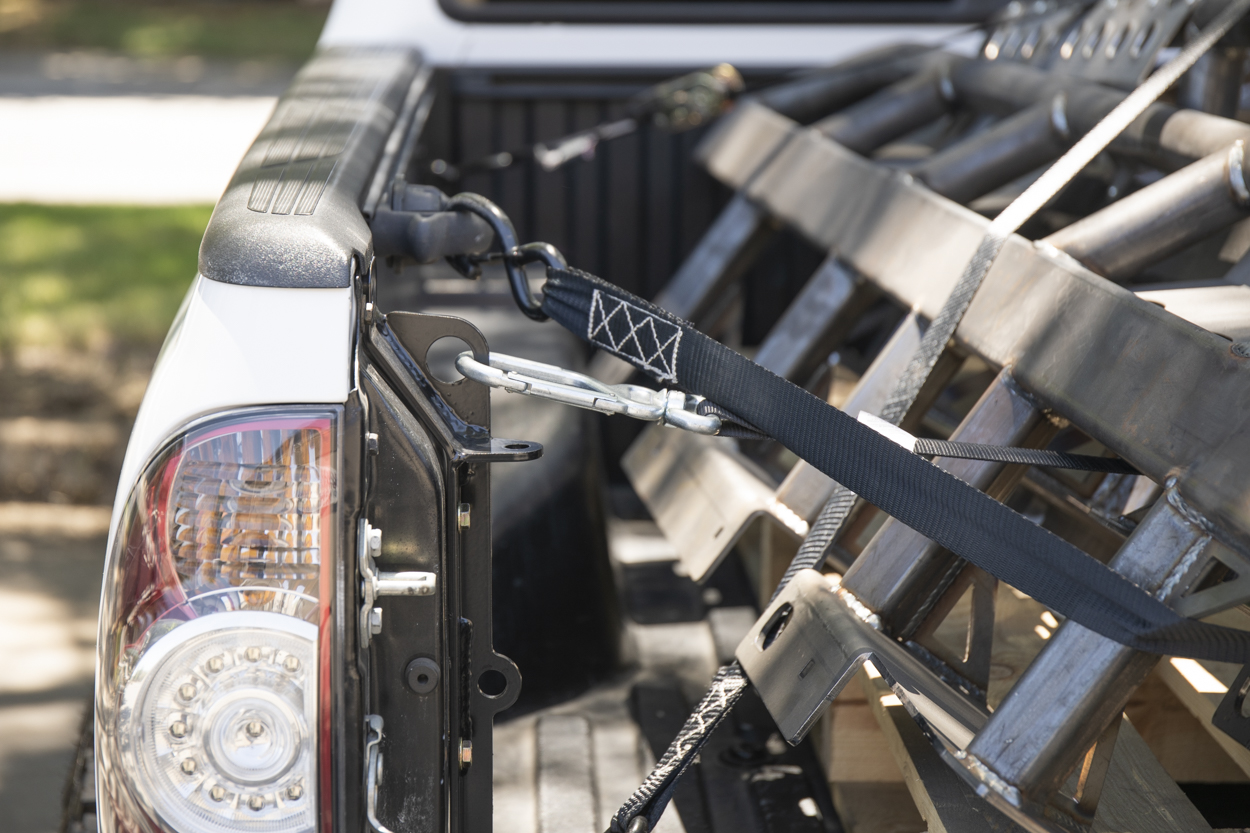 There are a ton of companies that make bed stiffeners for your Tacoma.
As always, it never hurts to shop around and find the one that's going to work best for you. Each company adds its own twist on their bed stiffeners so although they all may look the same, a lot of them are different from each other.
Pictured Throughout Post
Total Chaos is one of the original bed stiffener manufacturers in the game. Total Chaos has been around for over 25+ years and they continue to innovate off-road suspension components and more.
Total Chaos Bed Stiffeners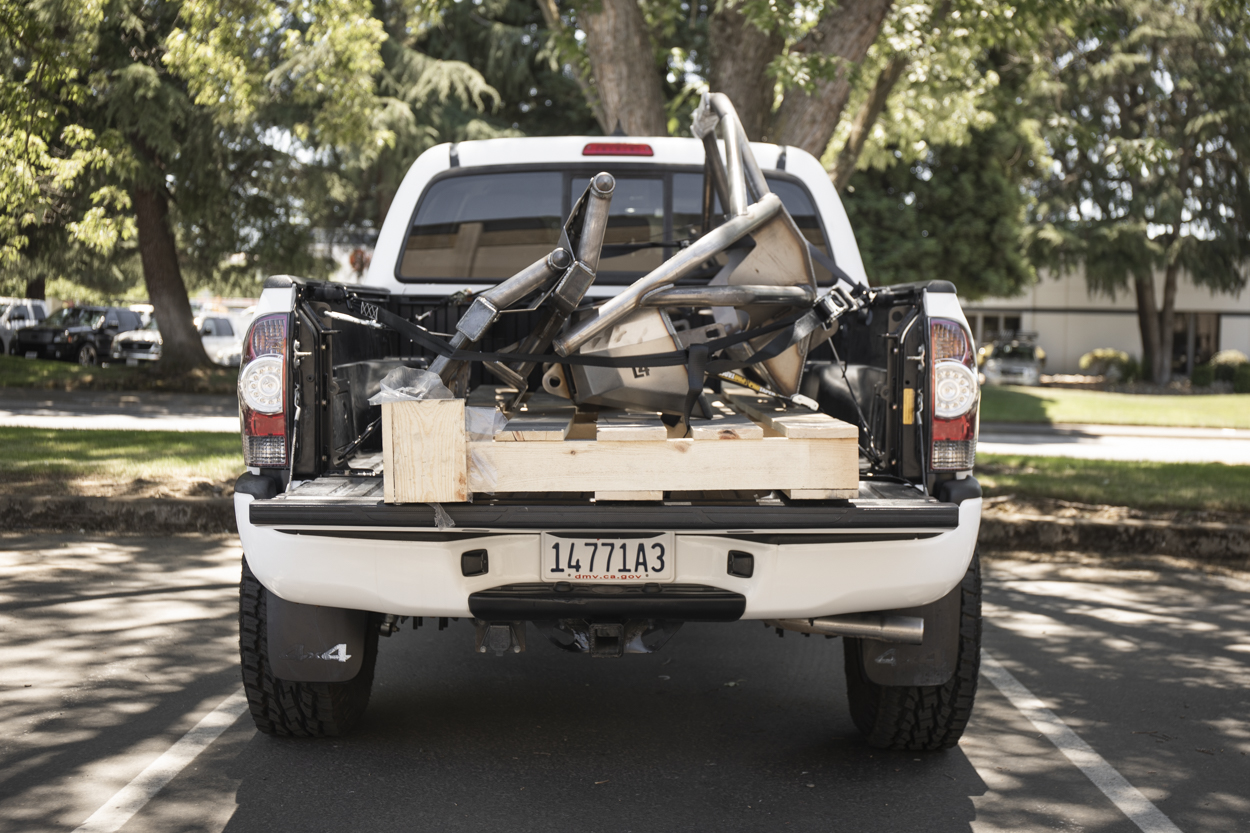 Pictured: A long pallet of C4 Fabrication Rock Sliders, C4 Fabrication Hybrid Bumper, and C4 Rear Bumper
Total Chaos absolutely killed it with their bed stiffeners. Their patented design allows for even more stability out of the stiffener than those of their competitors. This is the only bed stiffener that extends vertically while maintaining the contour of the bed.
Another unique feature of the Total Chaos bed stiffeners is that they maintain a pretty low-profile design in the bed of your truck. This is nice for when you want to use your truck for… well, truck stuff. The low-profile bed stiffeners are essentially nonexistent since they take up such a small amount of space. Since the stiffeners are so low profile, you're able to throw storage boxes back there, a full-size air mattress, a long pallet of truck parts, and much more.
Total Chaos Features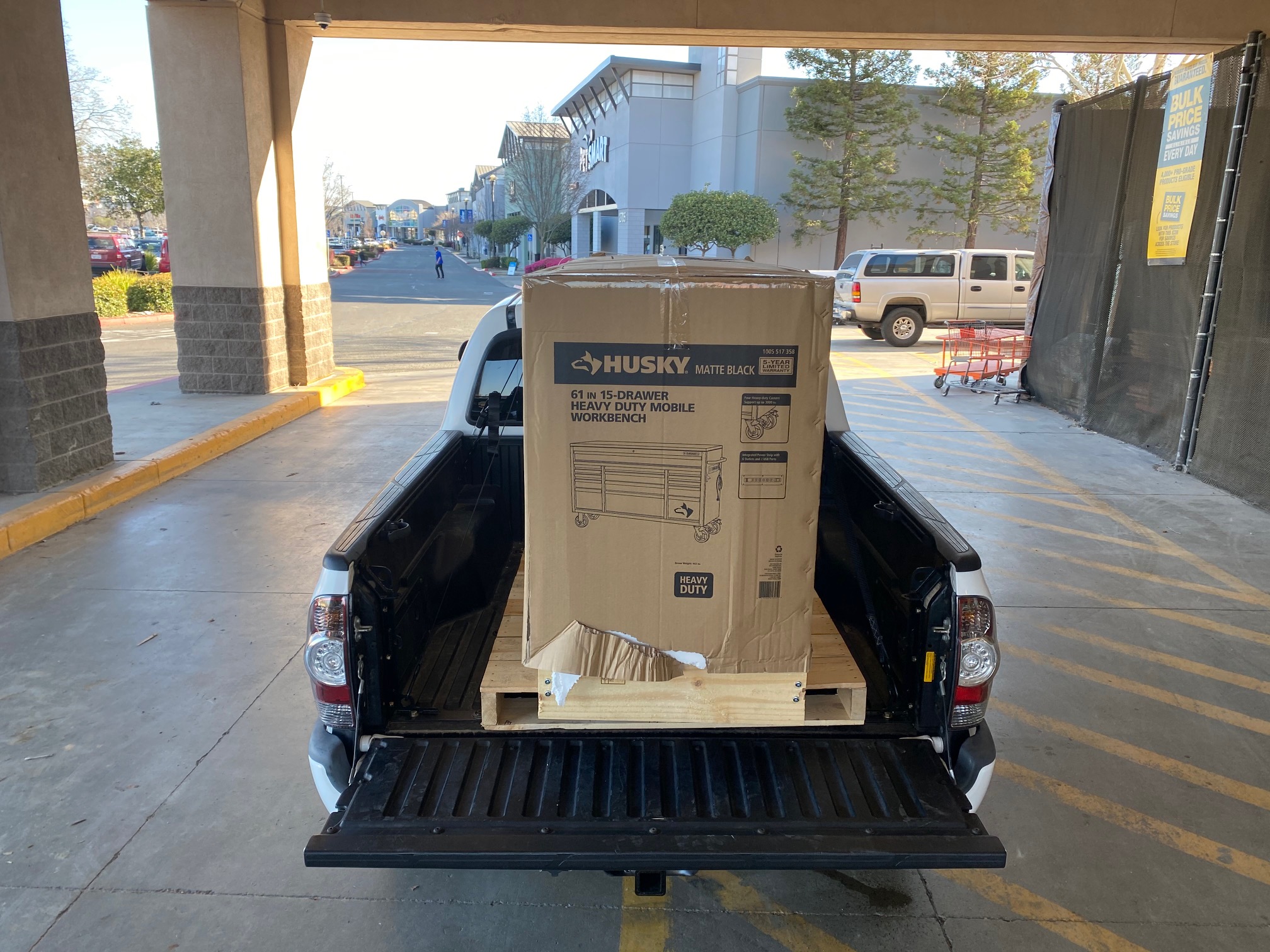 Pictured: Full-size toolbox strapped to Total Chaos bed stiffeners
Total Chaos definitely wanted to make sure that you got your money's worth out of their stiffeners because they serve as tie-down points as well as a place to add other additional accessories you want to attach.
3/16″ mild steel laser cut brackets use existing factory holes
Drilling is required for installation
Ideal for any Tacoma that wants to prevent bed flex
6 eyelet tabs are designed to offer additional cargo strapping points + additional flat tab
The horizontal facing mount on the stiffeners is perfect for reverse lights, chase lights, many types of antenna mods, CB antenna brackets, and so on. The added tie-downs are extremely useful as well, especially when it comes to securing big loads.
Above all else, these stiffeners are made to last. They are not only extremely useful to have in the bed of your truck, but they're guaranteed to help preserve the life of your bed.
Final Thoughts
Bed stiffeners are without a doubt one of the best preventive mods you can do. It's crazy how much peace of mind a 30-minute install can give you. Not to mention all the little attachments some stiffeners have, such as the ones made by Total Chaos.
If you have a camper shell, bed rack, RTT, or any sort of constant weight in the bed of your truck, then you definitely need a set of bed stiffeners. Especially if you often find yourself going down the road less traveled.
A cracked bed is no fun and may lead to more problems down the road. All the more reason to buy a fairly cheap mod that will prevent such problems. This is definitely one of those mods you will want to do before something happens that makes you wish you did it sooner.