We Asked 6 3rd Gen Toyota Tacoma Owners – "What Are Your Top 5 Overland Essentials in 2022?" – This Is What They Said!
This Week's Topic: Top 5 Overland Essentials
Hey guys! Welcome back to another Taco Tuesday. If you missed last week's TT, we took a look at some aftermarket tail light options for the 3rd Gen Tacoma. This week we are stepping away from the flashy mods and getting down to the essential items you really should spend your money on if you plan on doing any sort of camping with your Tacoma.
We rounded up six 3rd Gen Tacoma owners and asked them what their Top 5 Overland essential items were while out on the trails. Everyone has different perspectives as to what they consider essential. Some think that overland recovery items are the most important, while others list a bunch of food items to keep your belly happy while at camp.
Regardless, everyone has their preferred way of camping and exploring the outdoors. Everyone's definition of essential items is going to be a little bit different. Now, let's take a look at the items that these owners suggested, along with some awesome photos of their overland-ready rigs!
Enjoy guys!
Top Overland Modifications
1. Alberto (@wild_hog_taco) – 2019 TRD Sport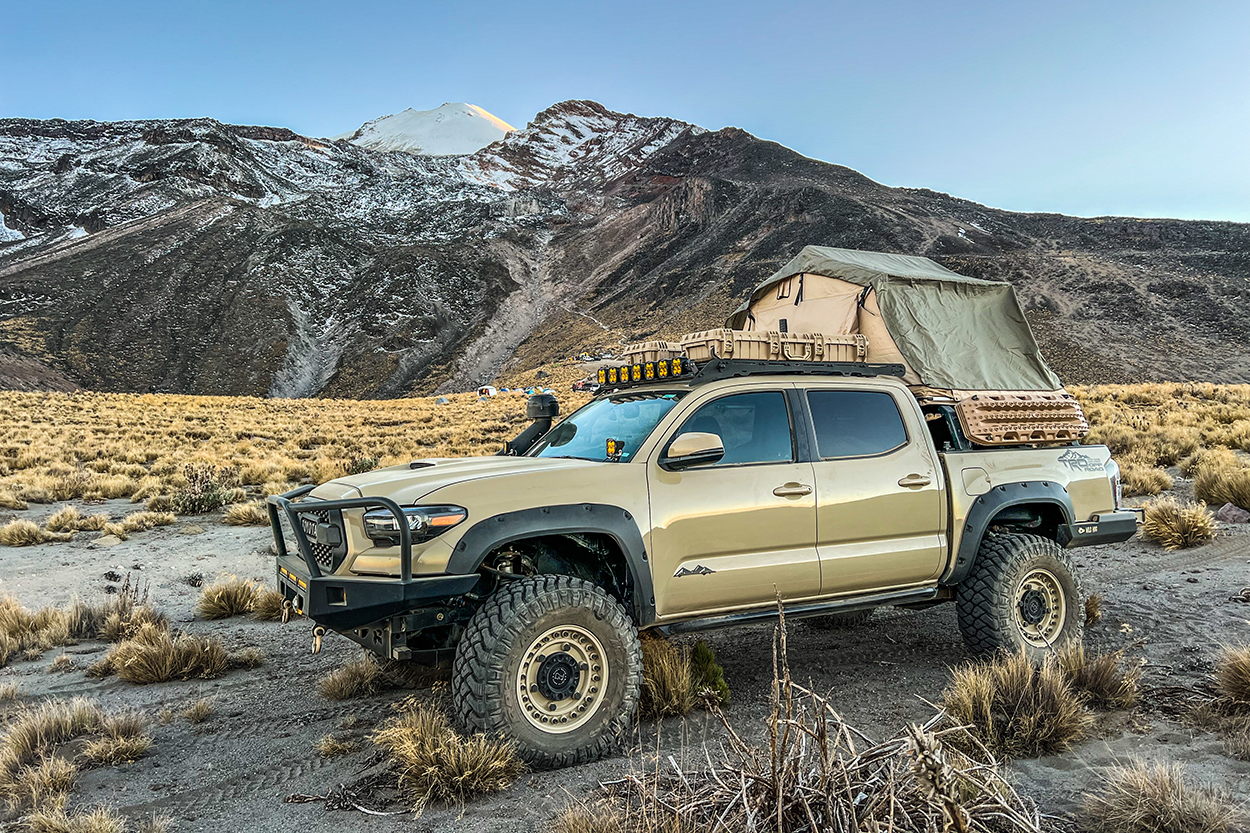 Top 5 Overland Essentials
Flash Cooking System (Jetboil)
High-Pressure Stove
Good Sleeping Setup
Awning
Shovel + Axe
What Do You Like About Your Setup?
My setup focuses on having a vehicle that can work for short routes and overland trips of a few days. I like to carry only what is necessary and nothing extra. Even so, there are items that should always be carried, no matter the type of trip such as tools, recovery gear, first aid kit, and of course, beers!
2. Luis Arciniega (@trd17_luis) – 2017 TRD Off-Road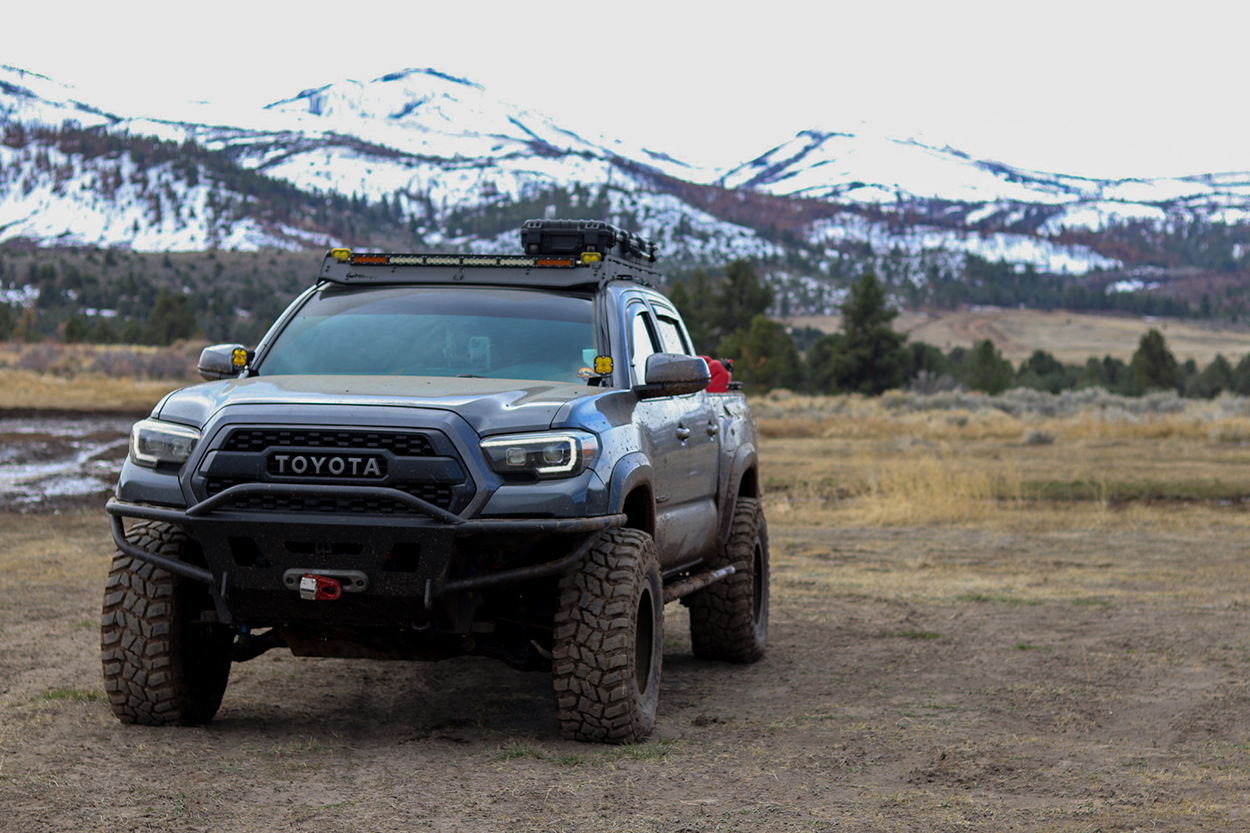 Top 5 Overland Essentials
Rock Sliders
Skid Plates
High Clearance Bumpers (Front & Rear)
Lighting
Lockers (Front & Rear)
What Do You Like About Your Setup?
It's interesting to see what your truck build can become over time, but one thing is for sure, DON'T rush your it!
What I like the most about my overland setup is that it is unique to me and matches my lifestyle as an outdoor enthusiast. Unlike my previous truck (Nissan Frontier 2WD), this truck enables me to enjoy camping spots that most people can't reach in normal vehicles.
Every mod was decided on with an intended purpose. For example, the Decked system allows me to organize all of my recovery gear as well as camping setup without filling the cab of the truck.
3. Kevan White (@nc_inferno_taco) – 2017 TRD Sport DCLB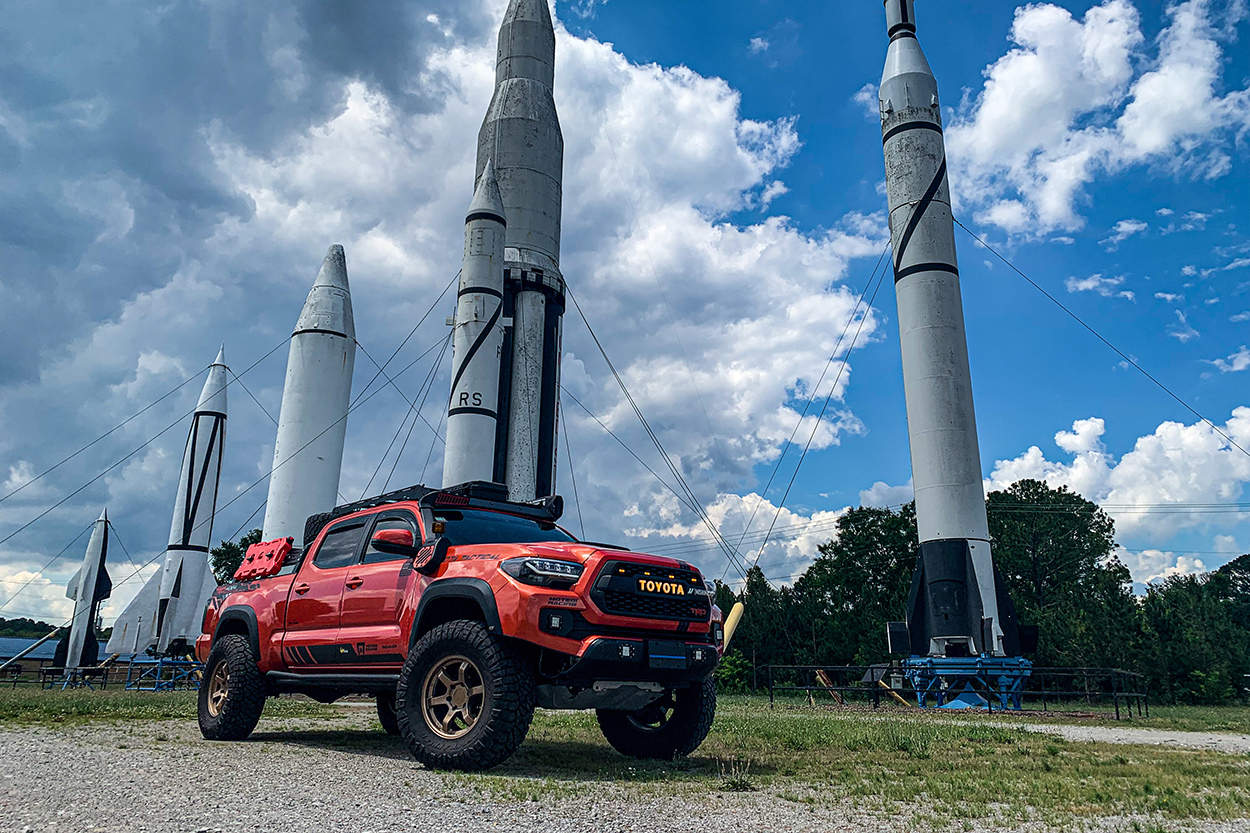 Top 5 Overland Essentials
Storage
Interior Power Outlet
Anytime 100W Mod
Extra Fuel
Cooler/Fridge
What Do You Like About Your Setup?
I like that my build is simple yet functional. Getting the truck to where it is now didn't break the bank, even with a few expensive items.
I really like my OVS 180° awning and the cheap solar bistro lights I got to put under it. Setup and teardown of the awning only take a few minutes, even with the lights. That allows it to also be used during short pitstops, not just at the end of the day in camp.
4. Jonathan Schoemaker (@lunar.trooper) – 2021 TRD Pro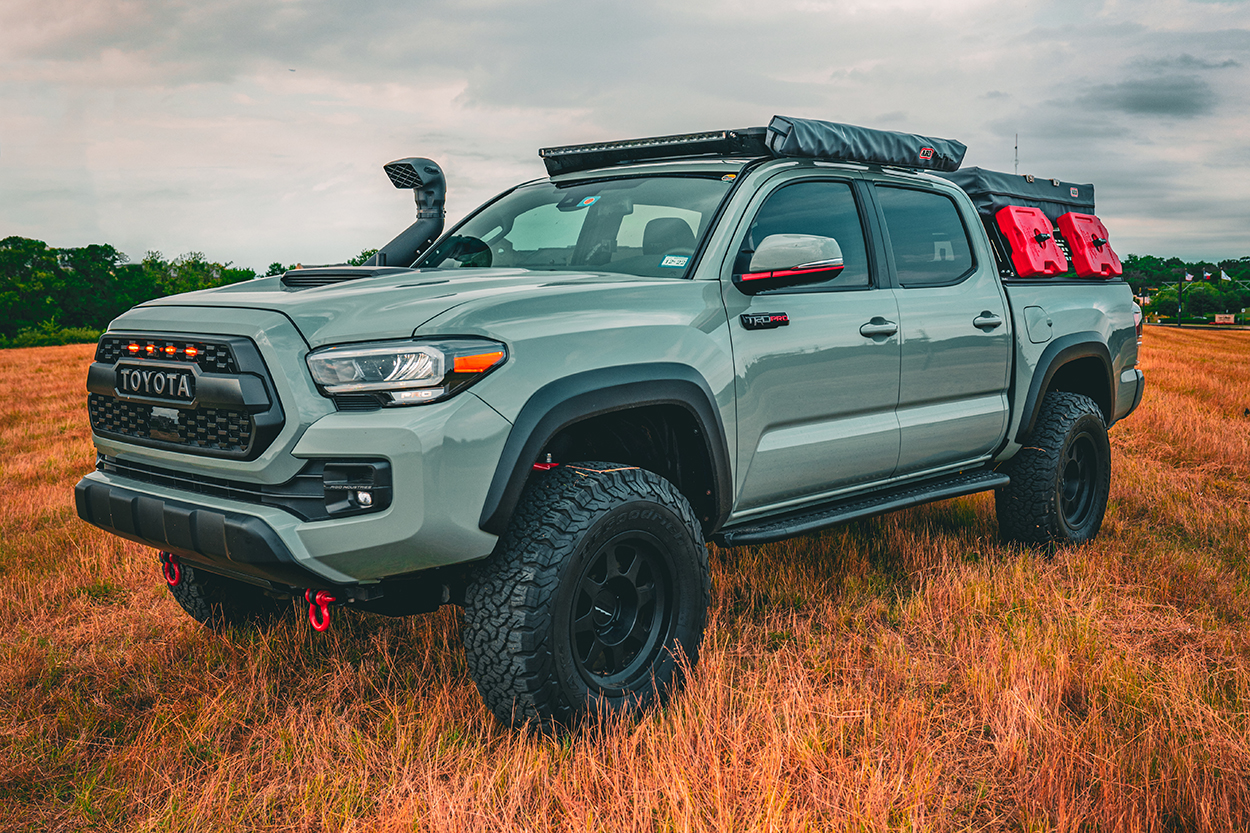 Top 5 Overland Essentials
ARB Flinders Tent
Cali-Raised Bed Rack (mid-height)
ARB Base Rack (roof rack)
ARB Slimline Base Rack Light Bar
RCI Skid Plates
What Do You Like About Your Setup?
With my overland setup and rig in general, all of my decisions take into consideration both functionality and style. I want my rig to have the functionality that I need for overlanding as well as nice aesthetics to make it pop.
In keeping that balance, a couple of the most important overland items on my rig would be the ARB Flinders tent sitting on top of the Cali-Raised Bed Rack. I went with the mid-size 10-inch height bed rack because once the tent is opened up, it sits at a great height when the ladder is down. Also, this setup has better aerodynamics since the tent sits at the same height as the cab of the truck, which makes for a better ride with less wind noise and drafts. I also like that the tent opens up on the passenger side, and my ARB awning opens up on the driver's side cab, so you can escape the elements on both sides of the truck.
I'm a big fan of the ARB Base Rack because it's well built, low profile, and it has all of the mounts I need for recovery boards, propane tanks, Pelican cases, etc. The base rack also integrates a nice ARB slimline light bar nicely below the rack.
One thing that doesn't get attention but is very important with overlanding is undercarriage protection. Under my rig, I have full powder-coated skids by RCI, plus the RCI transmission skid is compatible with my TRD Pro front skid plate that I had powder-coated black as well. This way, all of the underside is protected and keeps a consistent look.
Building my rig has been a process, and there are still more things to add. However, I'm really happy with the functionality, design, and style of the Overlanding upgrades on my Taco.
5. Cyle Korver (@trd_semipro) – 2017 TRD Off-Road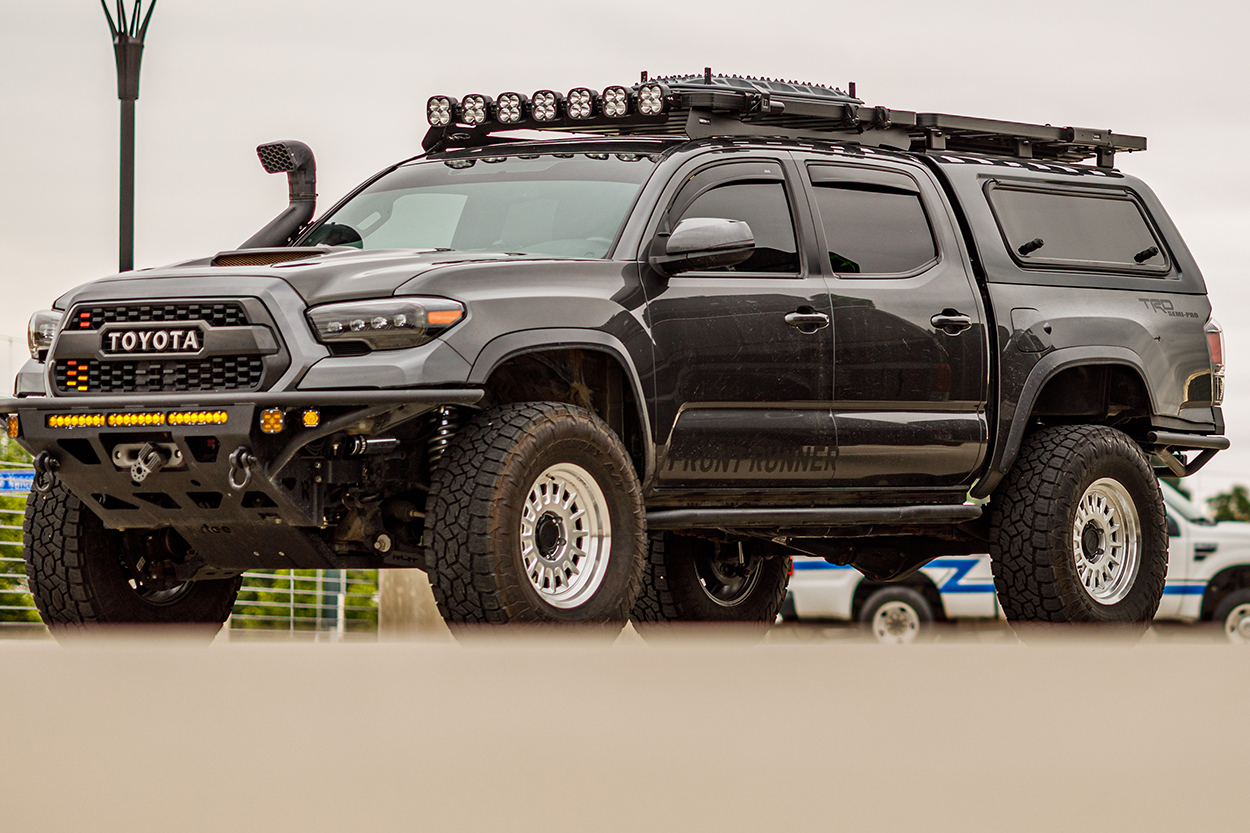 Top 5 Overland Essentials
Roof Rack
Tent
Stove
Fridge
Fire Pit
What Do You Like About Your Setup?
Even with the items listed above, I would have to say my favorite accessory on my setup would have to be the Magnuson Supercharger. With all of the weight we put on these trucks, the supercharger keeps the dog of the 3.5L engine lively and doesn't struggle to go through mountain passes anymore. This setup is extremely fun without the weight as well!
6.
Todd Marklin

(@y

otaloco

) – 2018 TRD Off-Road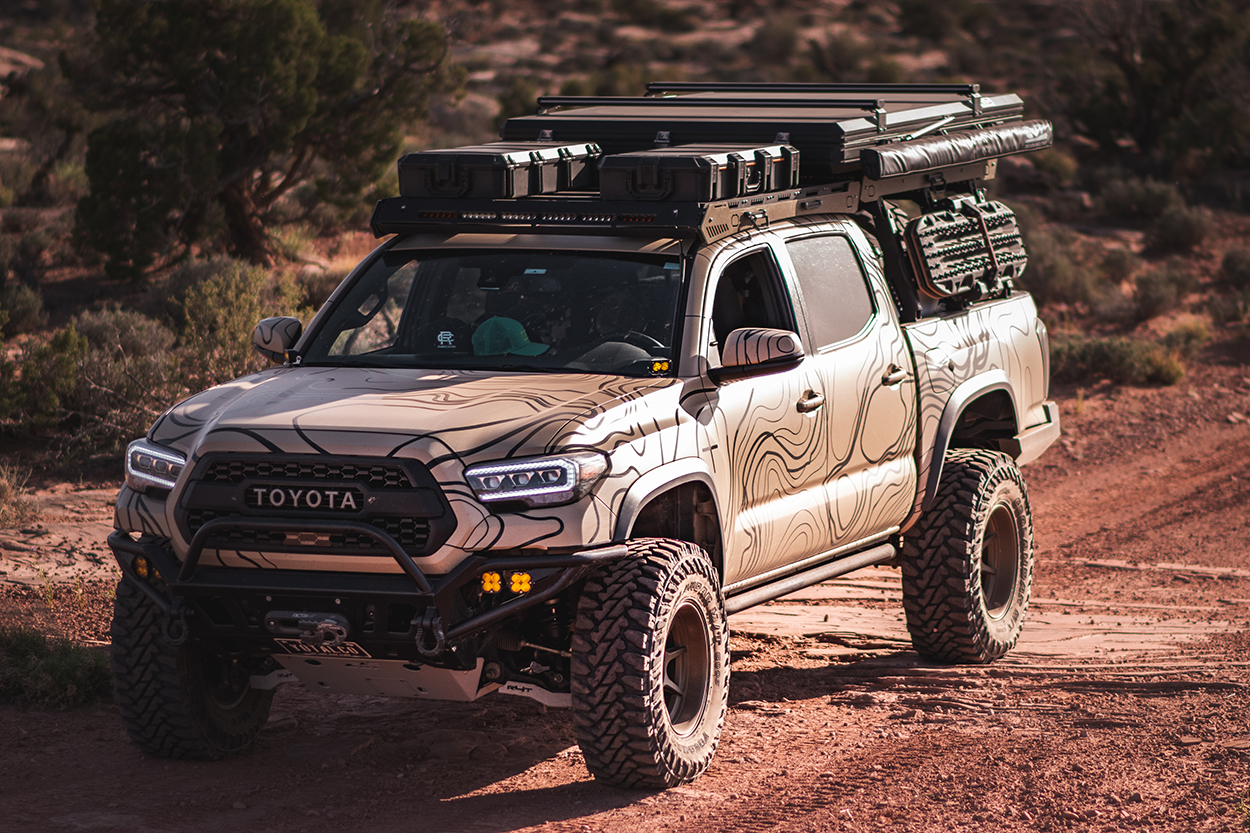 Top 5 Overland Essentials
upTOP Overland Roof & Bed Racks
CVT Mt. Hood RTT
Shovel
Portable AC
Portable Fridge
What Do You Like About Your Setup?
How do you overland bro?! If I could go back over a year and start over, I would know exactly where to start. upTOP Overland for the win! These guys know how to build a functional bed and roof rack. Hands down, they have the best customer service in the game. I am currently on my 3rd upTOP set up (Full Height Truss Rack with AAL cap rack) and this is how it should be done (IMO).
If you have ever spent much time out overlanding, you know that it is hard to pick the top 5 items that are most useful on your adventures. These items are just a few of mine that has come in more than handy on a regular basis. Get yourself the most comfortable RTT setup you can afford. The CVT Mt. Hood is my 3rd RTT and my absolute favorite, both for comfort and ease of setup and breakdown. Next! Get yourself a solid shovel. I chose to go with Krazy Beaver! You don't want to be stuck in the woods with your pants down!
My next 2 must-haves are obviously optional but come in clutch when you are out in hotter climates. Currently living in Central Texas you will definitely want a portable AC or swamp cooler to help cool you off at night. Lastly, if you're in the market for a portable fridge, check out the guys over at Set-Power USA. You can pick up one of their units for about the same price as a Yeti-style cooler.
Final Thoughts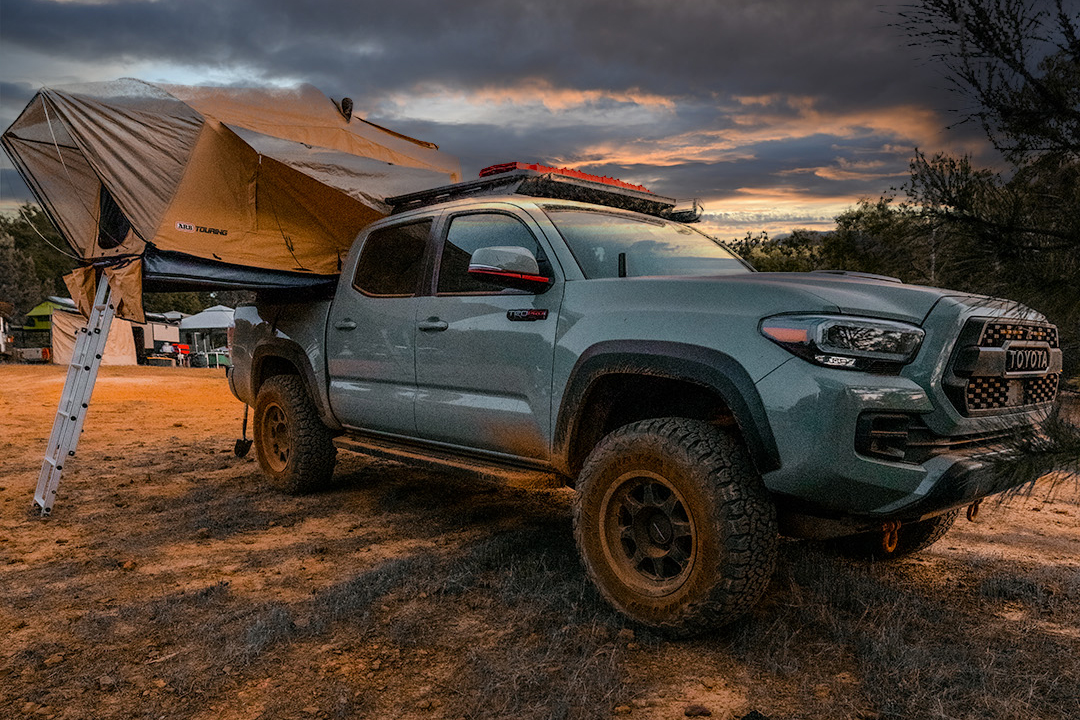 What a great round-up of rigs for this week's Taco Tuesday! I hope that you were able to get a good idea of which items should be at the top of your overland shopping list prior to setting out on your first adventure.
If you want to be featured for Taco Tuesday, submit your build through TrailTacoma.com/Feature. Next week's Taco Tuesday will be featuring ROOFTOP TENTS and asking owners what they like about their tent. We're looking for sweet rides to showcase! If this is you and you love your setup, send in your details because we want to see it.
Thanks for reading guys. I'll see you next week!