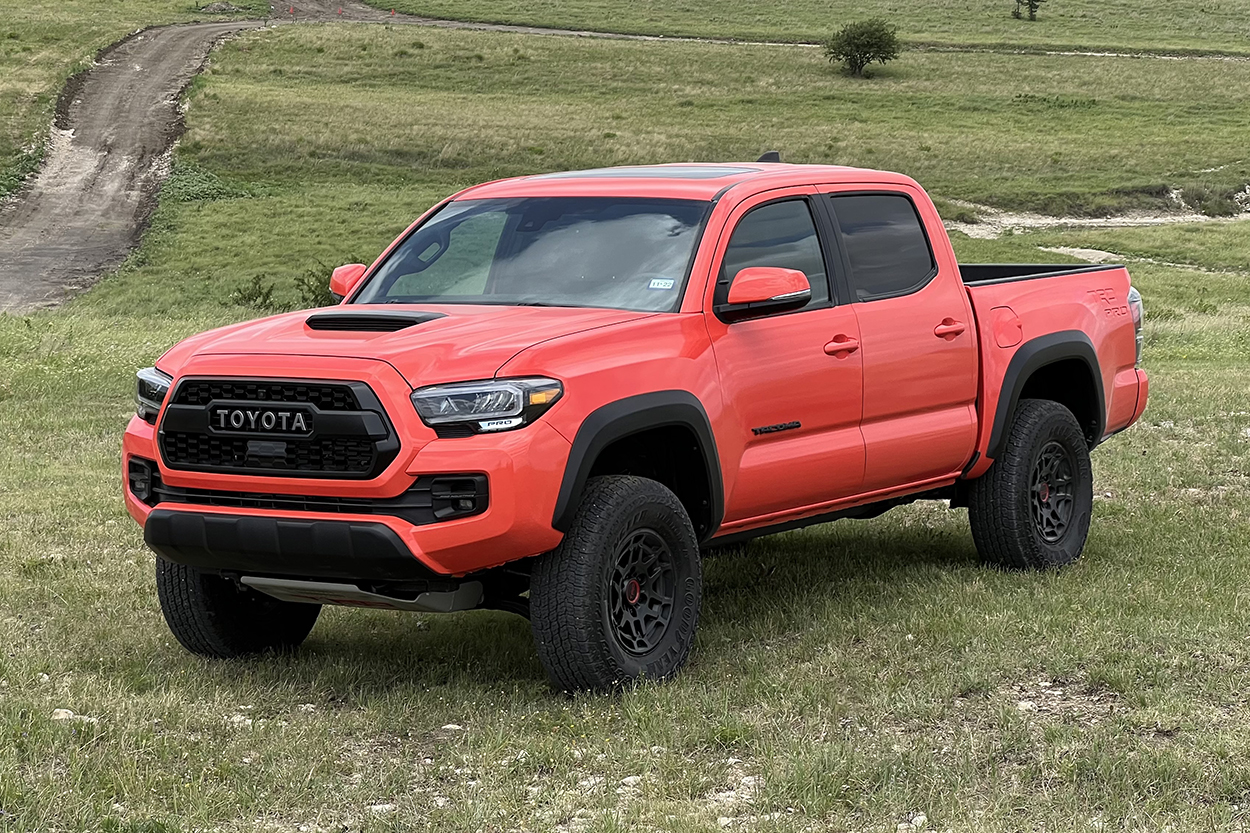 The Updated 2023 Toyota Tacoma – Two All New Trim Levels Added & A Bold New Exclusive Solar Octane TRD Pro Color
Well, the 3rd Generation Tacoma lives on for its 7th year of production with the 2023 model year. There were a lot of rumors circulating about seeing the 4th Generation this upcoming model year. This was largely due to numerous camouflaged test Tacomas roaming the streets of Colorado and Michigan over the last few months.
Toyota has squashed those rumors with their official 2023 Tacoma press release. It outlines their last dance with the 3rd Generation Tacoma for this upcoming model year.
For the 2023 model year, Toyota will introduce two new SR5 trim-based packages along with some welcomed updates for other Tacoma models. Those trim packages are a Tacoma Chrome Package and SR5 SX Package. The 3rd Gen is also going out with a bang with a very bold TRD Pro exclusive color, Solar Octane.
TRD Jon's First Look
2023 Tacoma TRD Pro – Solar Octane
I saw this amazing new Tacoma TRD Pro color firsthand in Texas during the Toyota HQC event. Toyota invited around 100 content creators out to their HQ in Plano, Texas, to take a look at their current and future lineup of vehicles.
Among the future lineup was this in-your-face Solar Octane TRD Pro Tacoma.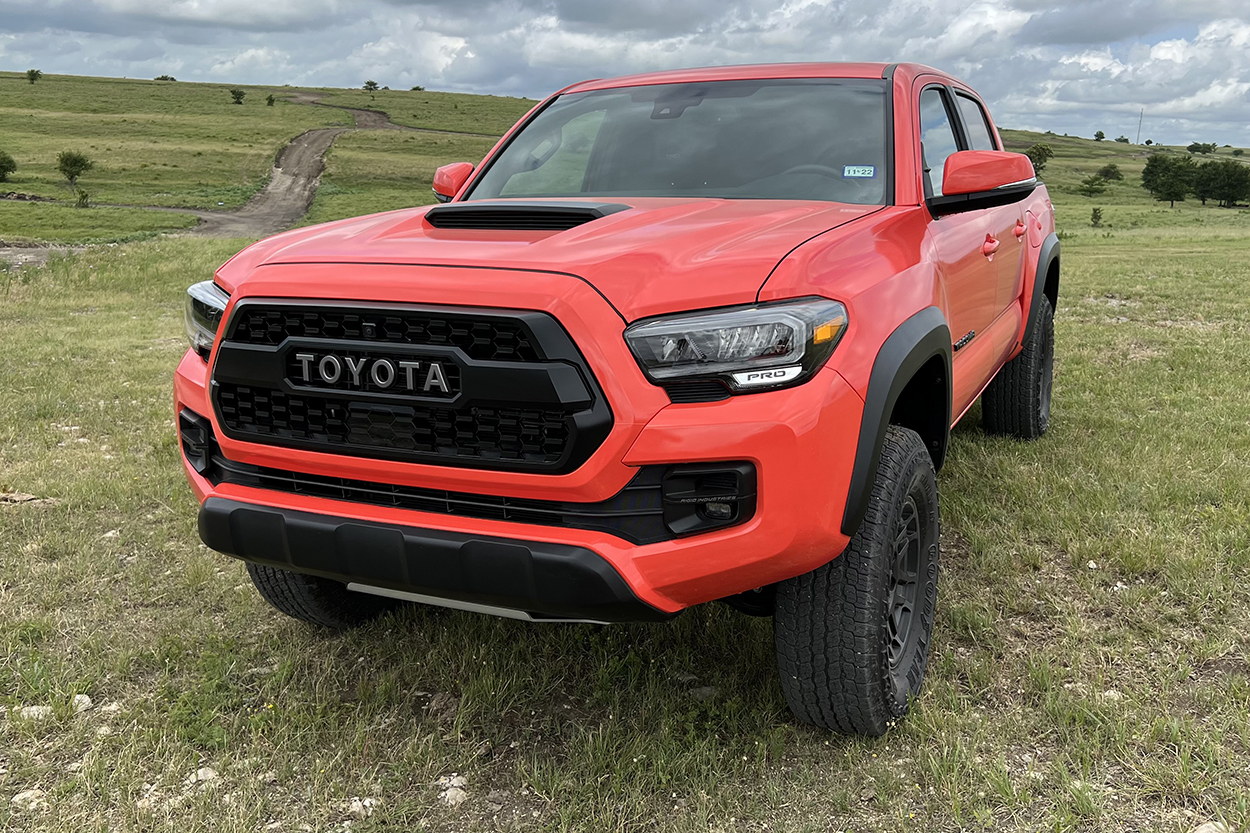 Alright, I need to come clean. The "2023 Solar Octane Tacoma" pictured above is actually an impostor!
As I filmed my first look video for this truck, I noticed a few things were off. The driver's door was a different shade of red than the rear half of the truck. There was also a 2023 TRD Pro 4Runner in the same color next to this Tacoma that had some really weird paint texture.
I opened the doors to look at the inside; lo and behold; they were wrapped! These rigs were 2022 TRD Pro models that had been wrapped in a near-perfect match to Solar Octane. I was definitely fooled at first!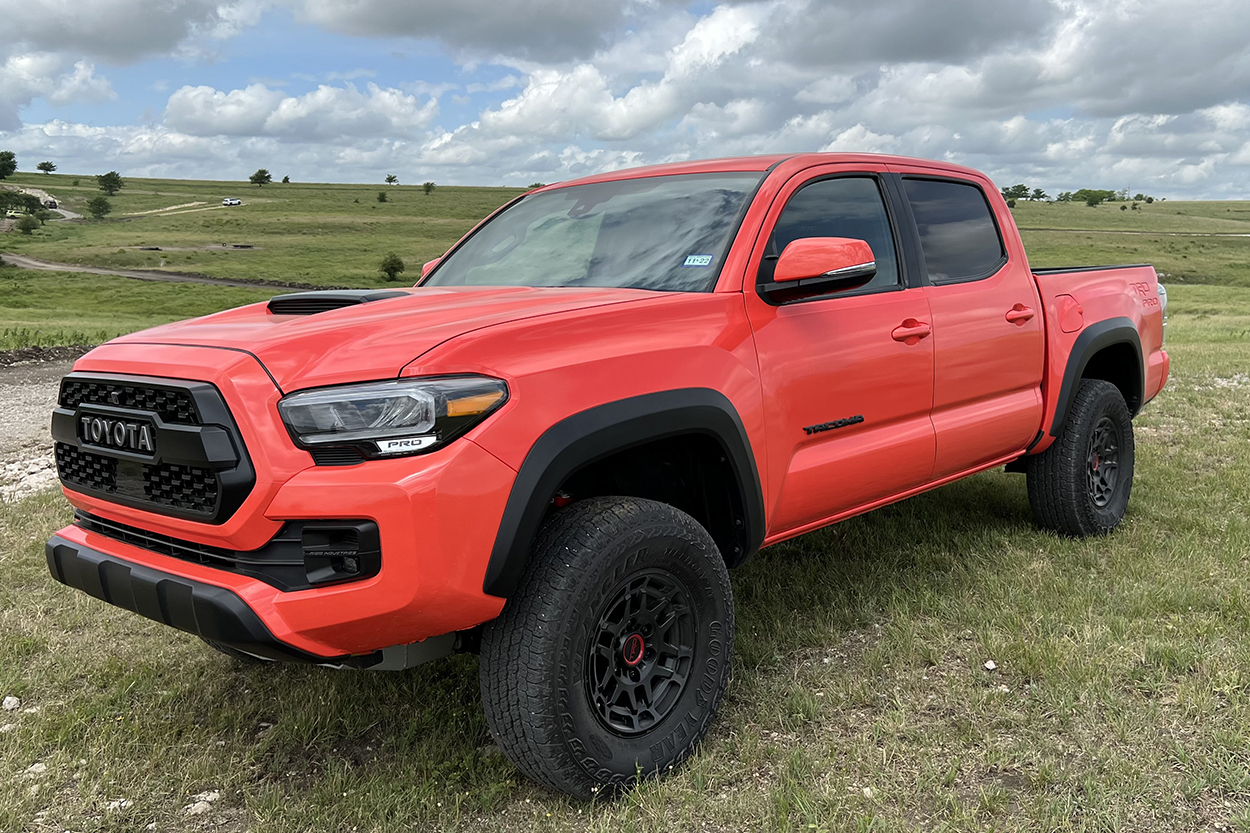 Why the heck would Toyota do this? Well, the 2023 Models aren't in production yet, and Toyota still wanted to give an idea of what Solar Octane will look like on both the 4Runner and the Tacoma. Let me tell you – man, do they look good!
Solar Octane looks right at home on the Tacoma TRD Pro with the black TRD Pro accents and Heritage "Toyota" Grille.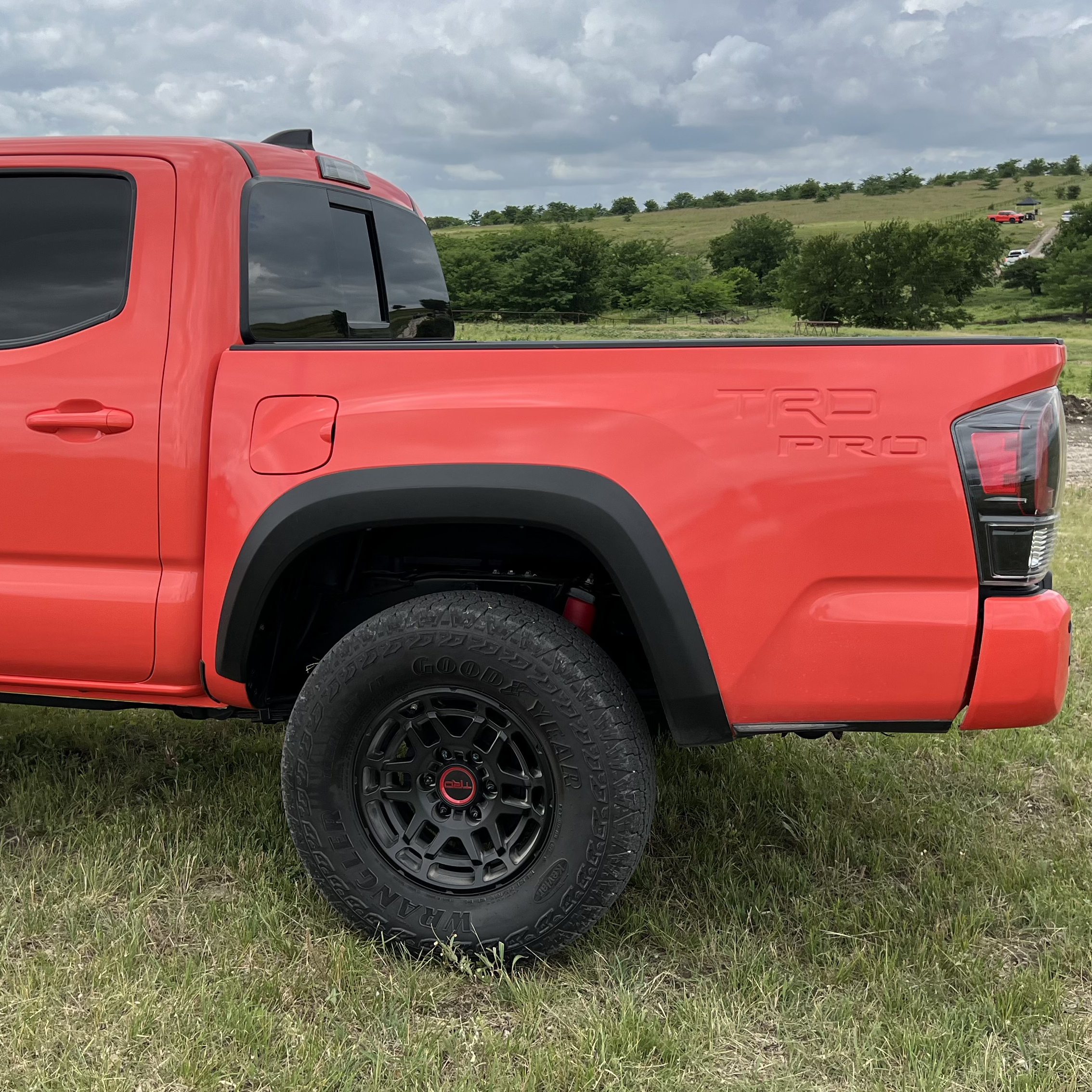 For 2023, the Tacoma TRD Pro is pretty much unchanged from the previous model year aside from the new exclusive color.
The TRD Pro's off-road prowess still builds on the TRD Off-Road equipment, augmenting it with special lifted TRD-tuned suspension that comprises FOX 2.5-inch internal bypass shocks tuned by TRD. The TRD-engineered upper machine-forged aluminum control arms, which were new for 2022, allow the FOX shocks to make use of the additional rebound stroke afforded by the lift by adjusting the angle of the ball-joint mount.
The impressively designed 16-inch TRD high-strength wheels make a return for 2023 as well. These lightweight, black alloy wheels provide a 1-inch wider track width than the TRD Off-Road model's wheels. They are wrapped in Goodyear Wrangler All-Terrain tires.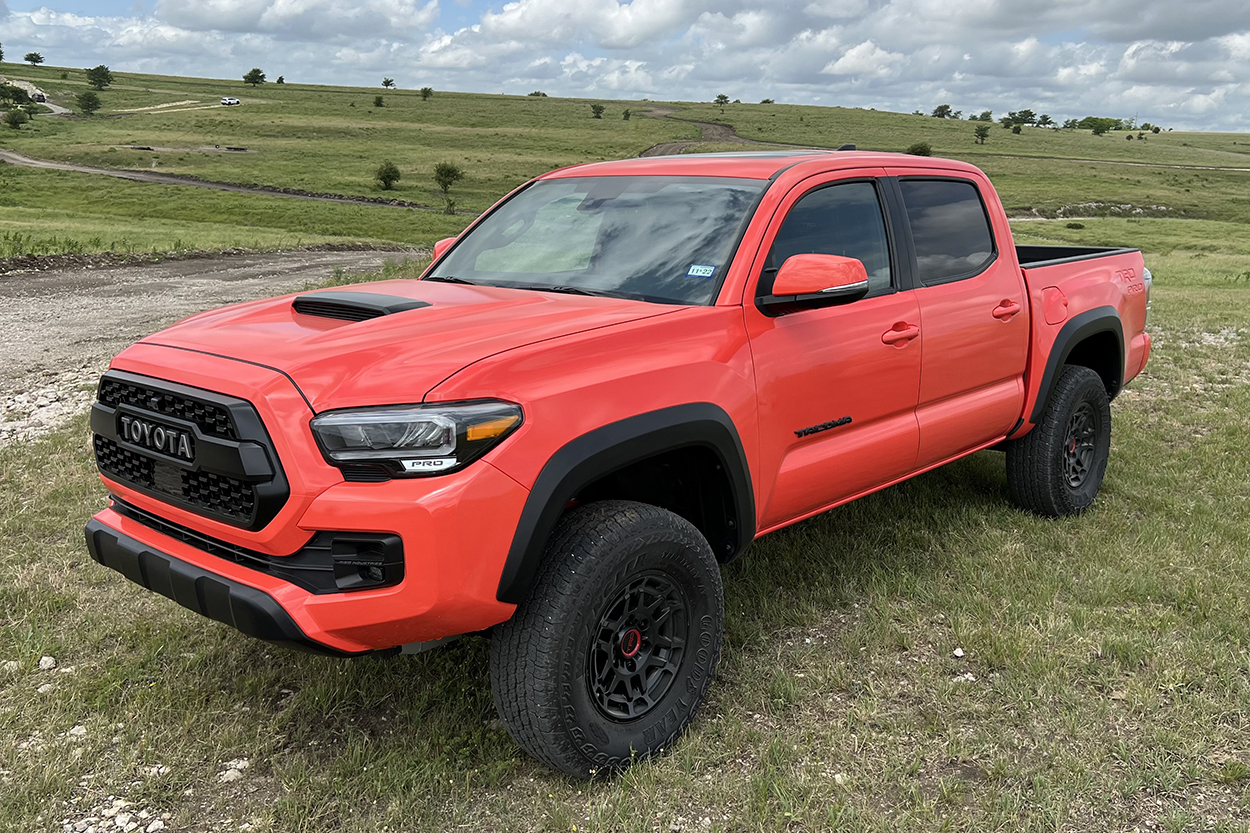 Additional TRD Pro equipment includes an aluminum front skid plate with red TRD lettering, full LED headlights with sequential turn signals featuring TRD Pro inserts, and Rigid Industries LED fog lights. TRD Pro also gets a complete 360-degree camera system. The quality still isn't the best, but it's a cool feature to have nonetheless.
The 2023 Tacoma TRD Pro will be among the rarest of its kind since this color will not be duplicated on any other 3rd gen Tacoma after 2023. That is, assuming 2024 will bring us the next generation of Tacoma.
Two New Packages: SX & Chrome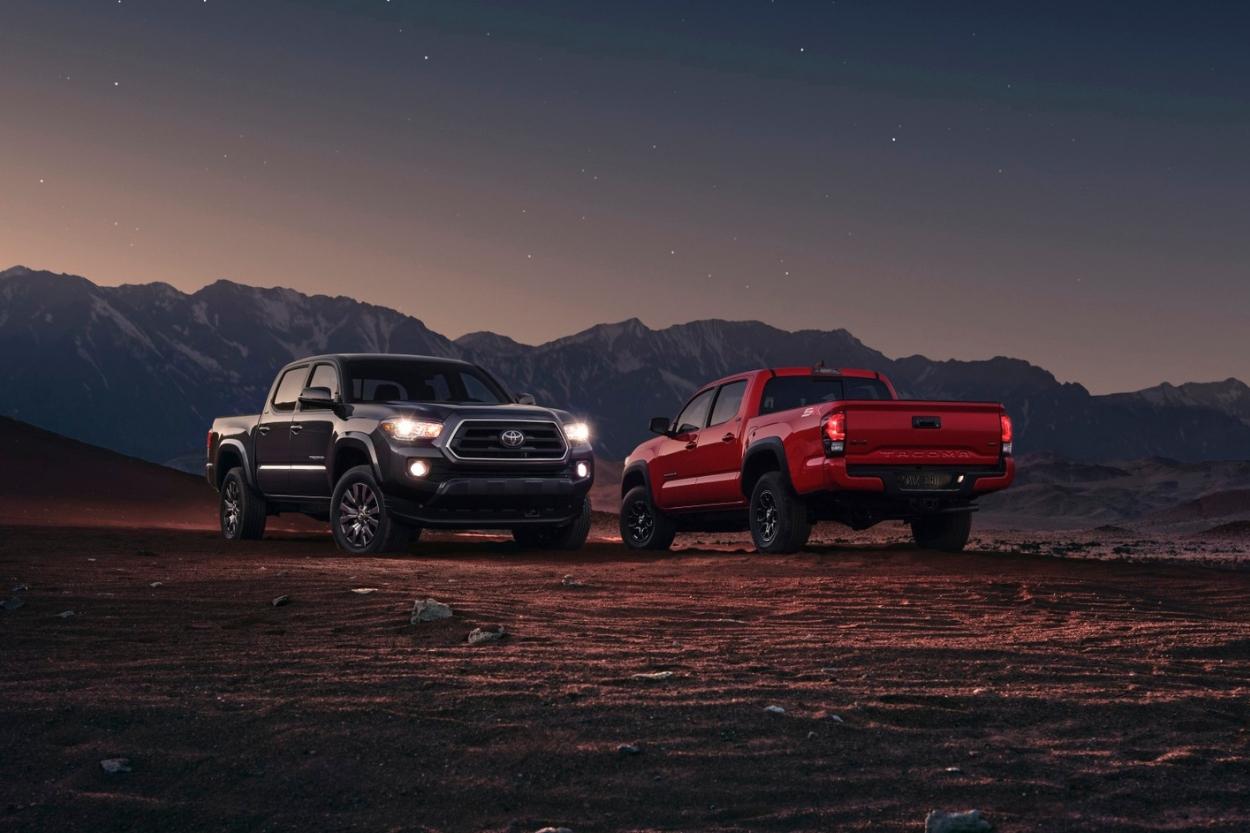 The new Tacoma SX Package and Chrome Package for 2023 offer some unique styling straight from the dealer that won't break the bank. The color-matched SX package looks especially great!
SX Package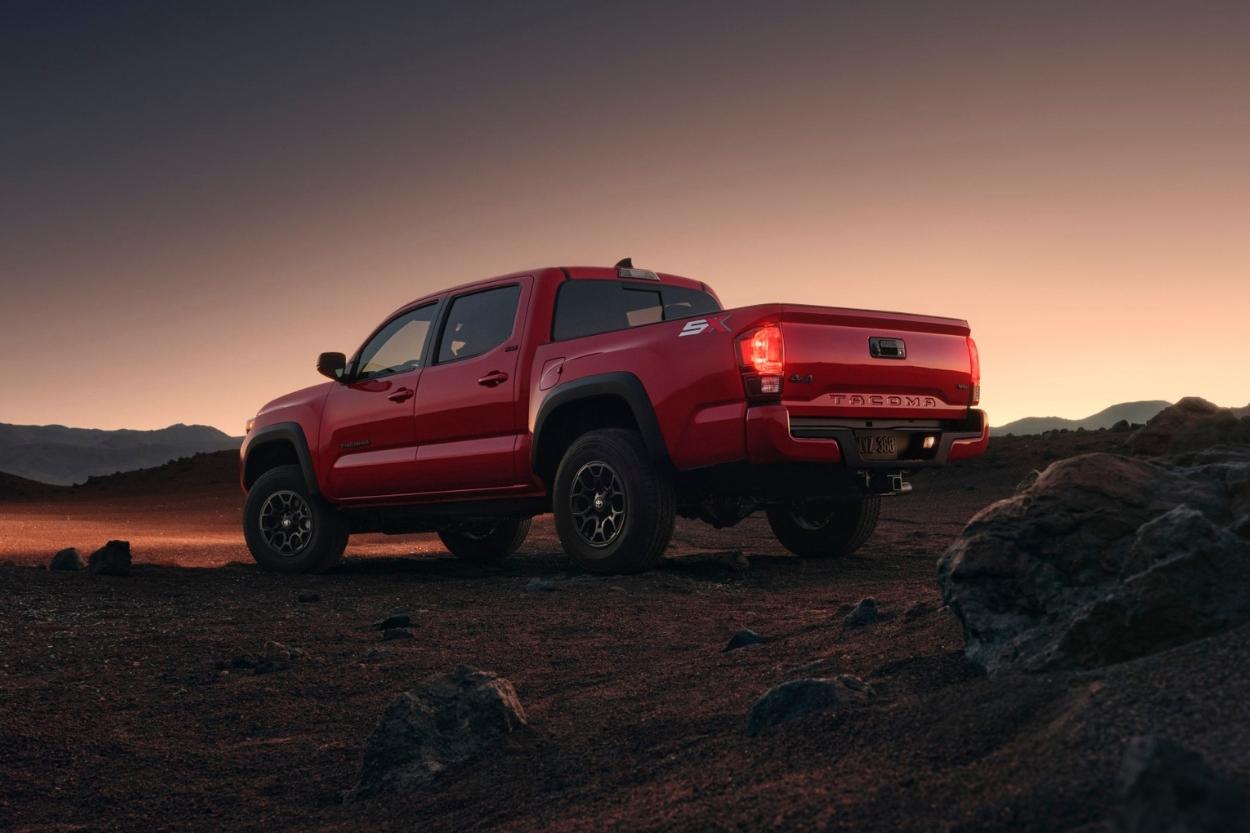 The Tacoma SX Package was previously only available on the SR trim level. For 2023, it is now available for SR5 trim levels, but only on V6-powered trucks with an Access Cab or Double Cab 4×2 and 4×4 models.
The package includes black over-fenders to give the truck a more subdued look. The standard grey 16-inch wheels on SR5 also get swapped out for black wheels. The SX package also includes blackout trim and badging to round out the darker appearance.
Smaller details such as the outer mirrors and lug nuts also receive the blackout treatment to complement the black wheels. A unique bed graphic completes the package.
Chrome Package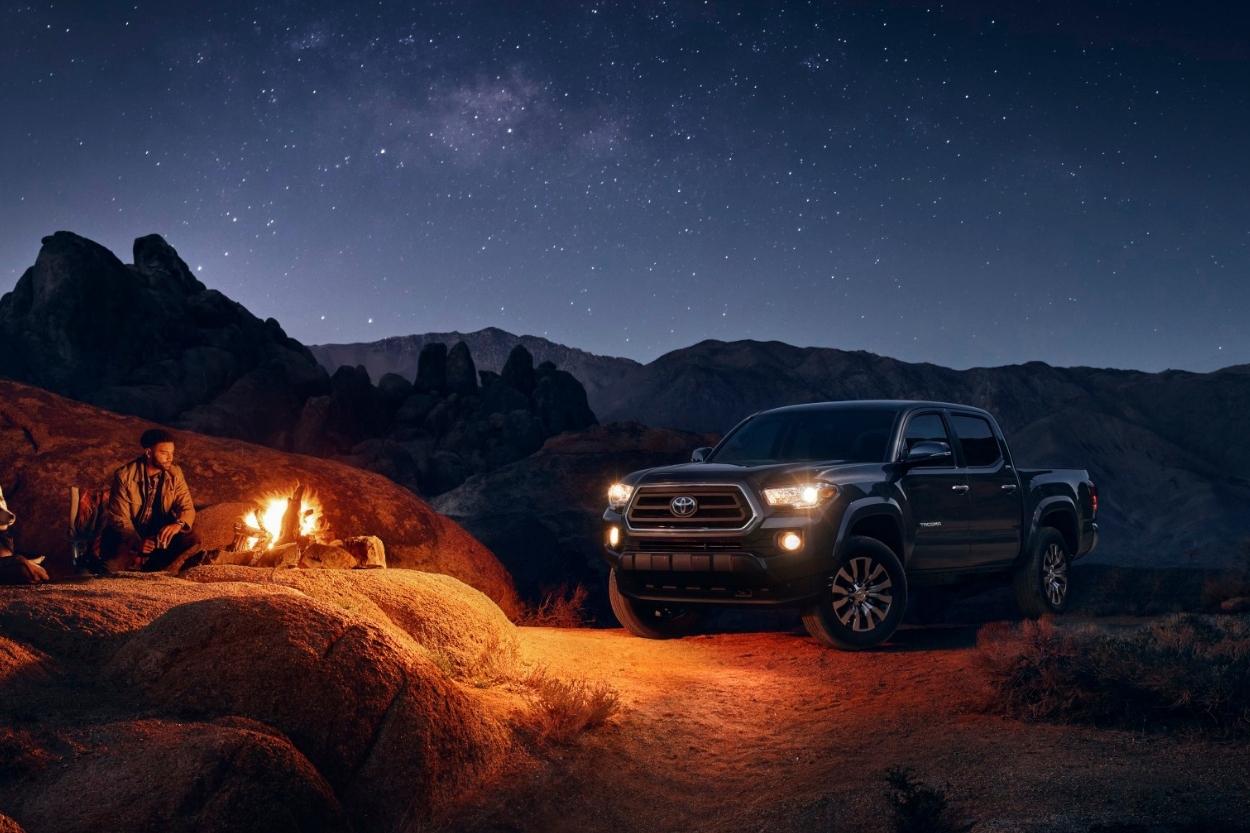 On the complete opposite side of the coin is the new Chrome Package for 2023. It is available on V6-powered SR5 Double Cab models with a 5-foot bed in either 4×2 or 4×4.
The Chrome Package adds a dash of bling, maybe more than a dash. It's got 18-inch chrome-finished alloy wheels; outer door handles, exhaust tip, and tailgate "Tacoma" insert. If chrome is your style, this package is definitely for you. Inside, a leather-wrapped shift knob completes the new look.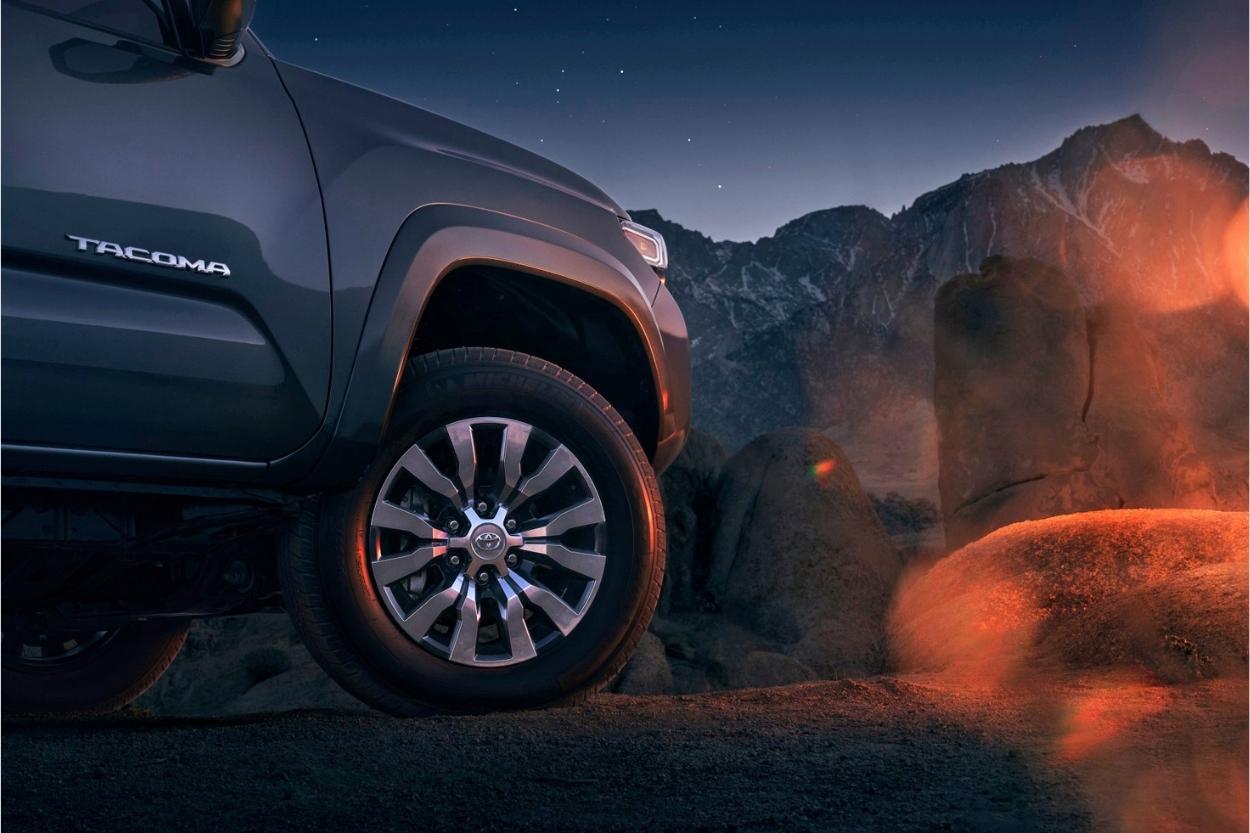 This chrome package is cool because it looks like the limited trim without paying the price for it.
Additional 2023 Features
In addition to the new TRD Pro exclusive color and two new SR5-based packages, the Tacoma gains some very welcomed standard features.
When equipped with the V6 engine, the Tacoma SR5 trim level now adds smart key operation for both driver and passenger side doors. The driver's seat also gains 10-way power adjustability and 2-way power lumbar support. In addition, dual-zone automatic climate control is standard for all V6 Tacoma models. 
Final Thoughts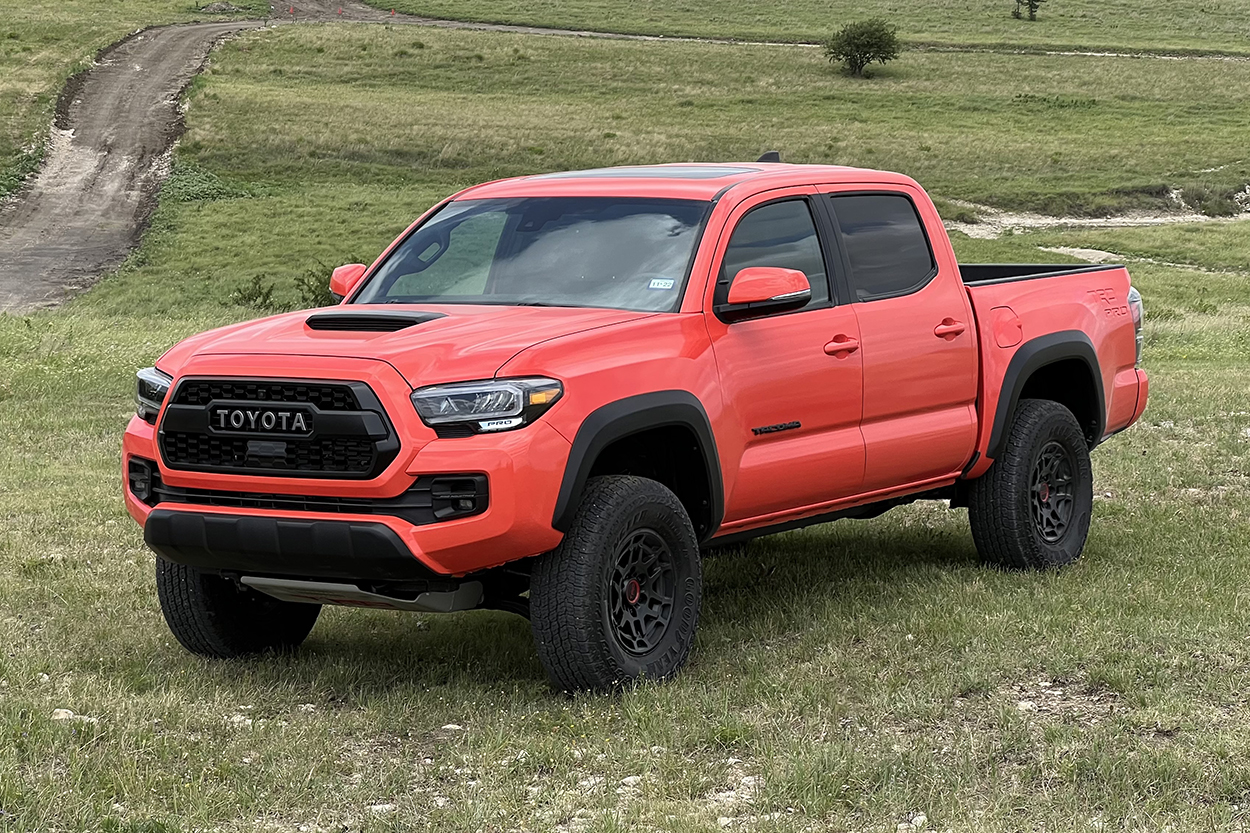 I am both excited and sad to see the 3rd Generation of Tacoma in its last year of production.
I am sad about the fact that I recently became a part of the 3rd Gen Tacoma family. On the other hand, I am beyond pumped for the new platform and to see what Toyota has up its sleeves for the 4th Generation Tacoma.
This 2023 TRD Pro in Solar Octane will be one of the rarest TRD Pros of the current generation. The 2022 Electric Lime Metallic is also limited in production but will be replicated next year on both TRD Sport & TRD Off-Road models, making that color a bit less rare.
If you love the 3rd Gen Taco and want the best of its generation, then snag yourself this bold Solar Octane TRD Pro if you can.
Thanks for reading, guys!