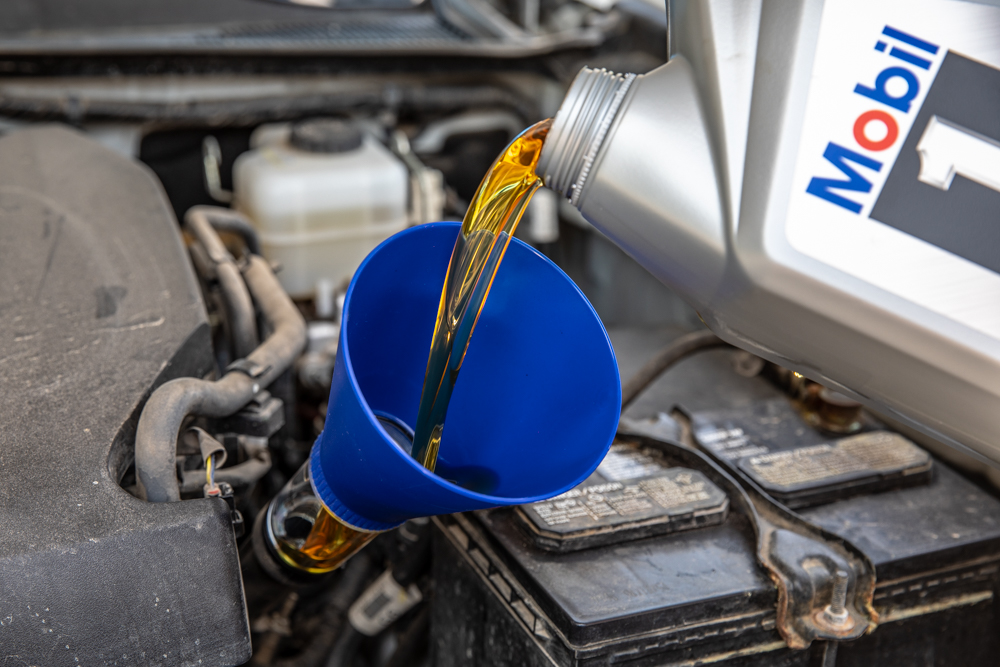 Maintenance Mods & Tools For The 3rd Gen Toyota Tacoma – Products That Make It Easier To Do Maintenance On Your Truck
Our Toyotas have been known to be some of the most reliable vehicles in the market, and that's not even being biased. Aside from its great looks, one of the biggest reasons people love the Toyota Tacoma is its reliability and low maintenance costs.
For the relatively little maintenance they need, there are some great mods and tools for the DIY crowd that make quick work of routine tasks and help to preserve long-term efficiency and performance.
If you're like me, you enjoy working on your Tacoma. For the most part, I avoid getting maintenance done at shops as I've seen many people get ripped off for essential vehicle maintenance in the past. Not only that but there have been many instances where people had left a shop with more problems than when they arrived.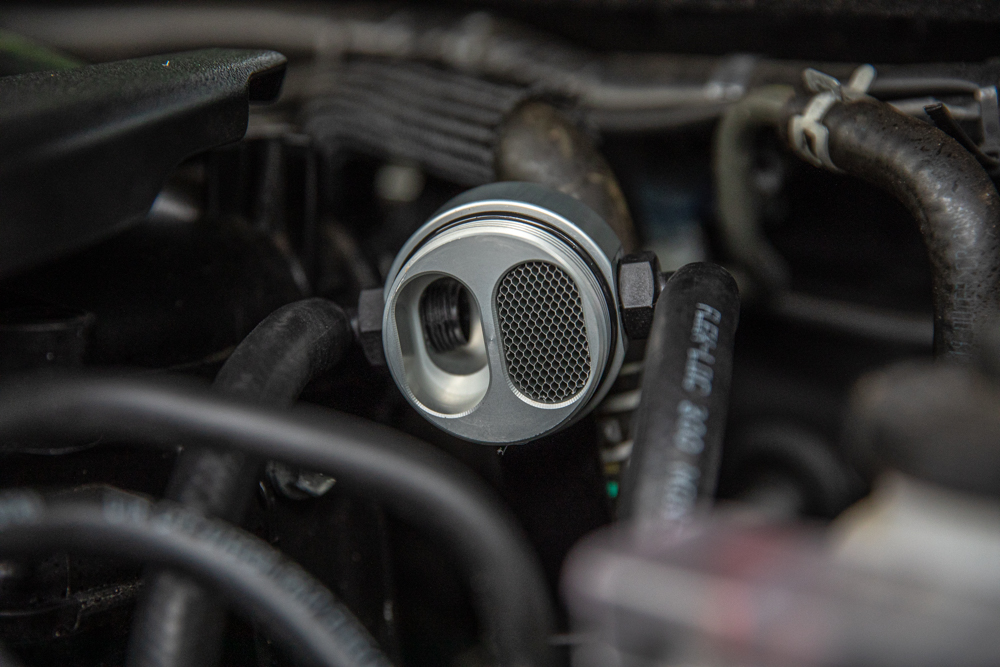 Seen above: J&L OSC Oil Catch Can internals.
Sometimes shops use lower-quality parts or fluids on your car and are often racing against the clock for high turnover. Gain peace of mind and save some time and money by ensuring this routine maintenance is done correctly the first time! No one is more invested in the longevity of your truck than you.
Below we have the top maintenance mods for your Tacoma that make quick work of these routine items. We also have a modification, the J&L OSC Oil Catch Can, that helps to keep your engine running as clean as possible. More on that later. We've also got some items to assist with keeping an eye on the general health and operation of your truck. With these must-have mods and tools, you will quickly see that simple tasks like an oil change can be done in your own garage in far less time than at a shop.
1. J&L Oil Separator 3.0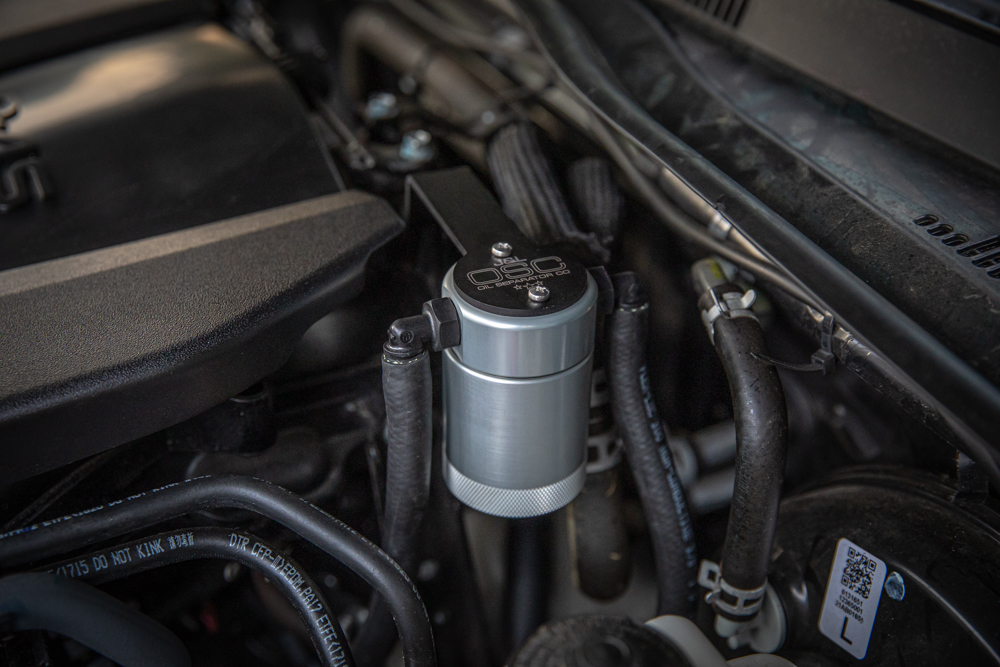 Find It Online
Lately, vehicle oil separators, or catch cans, have been growing in popularity.
For those unaware of what an oil separator does, it's simple. Oil separators benefit direct injection fuel engines by filtrating and containing vapors produced from engine components and the combustion process. Without an oil separator, a direct injection fuel engine will typically eject these vapors, ultimately through the exhaust system. These pollutants get caught in the engine's pistons, valves, and combustion chambers and, over time, build up.
By minimizing carbon buildup within the combustion chamber, an oil separator can prevent expensive issues like engine misfires and a decrease in horsepower over time.
The J&L Oil Separator 3.0 is among the most popular in the Toyota community. It is made of sturdy billet aluminum that holds up to three ounces of oil. The filtration comprises an aluminum honeycomb filter that catches and contains the vapors from exiting the system and needs to be emptied about every 3,000 miles.
The process for installing the J&L oil separator is straightforward and uses only basic tools. Read our J&L OSC Catch Can install and review here.
2. ScanGauge II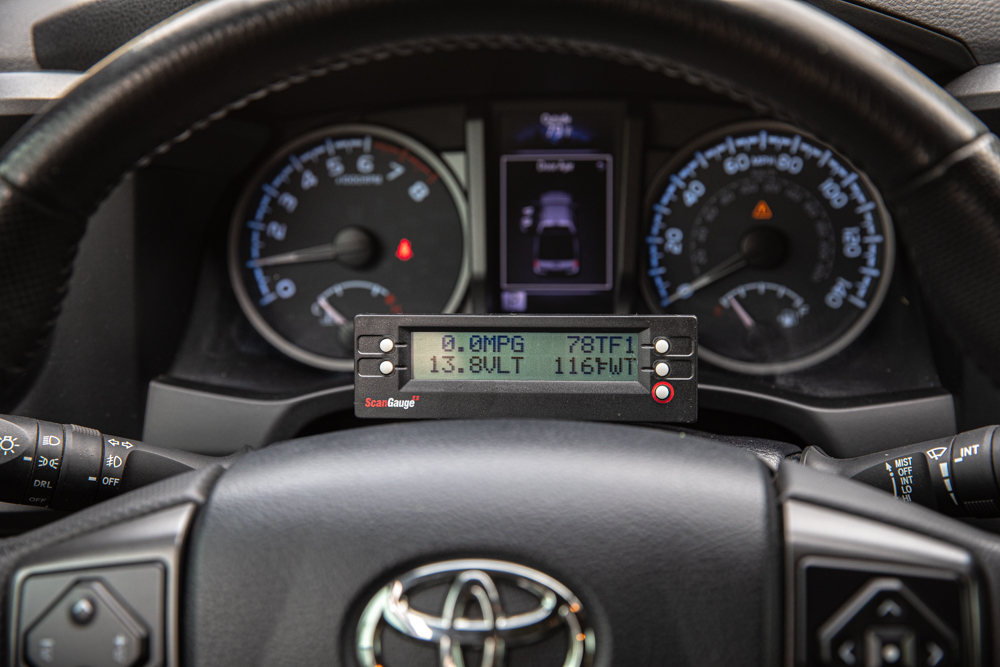 Find It Online:
Vehicle monitors have been used for some time now and have slowly become more advanced. Although primarily utilized in the racing community, it has become one of my favorite mods on my Tacoma.
This gadget is versatile, allowing you to program various gauges or identify and clear maintenance codes that your vehicle may encounter in the future.
The ScanGauge II can display items such as accurate battery voltage, horsepower, and fuel economy. The best feature is that it's completely programmable, allowing you to integrate it with other gauges. ScanGauge II is a simple yet powerful tool with a straightforward installation, using only your OBDII port for data and power.
3. MotivX Oil Change Kit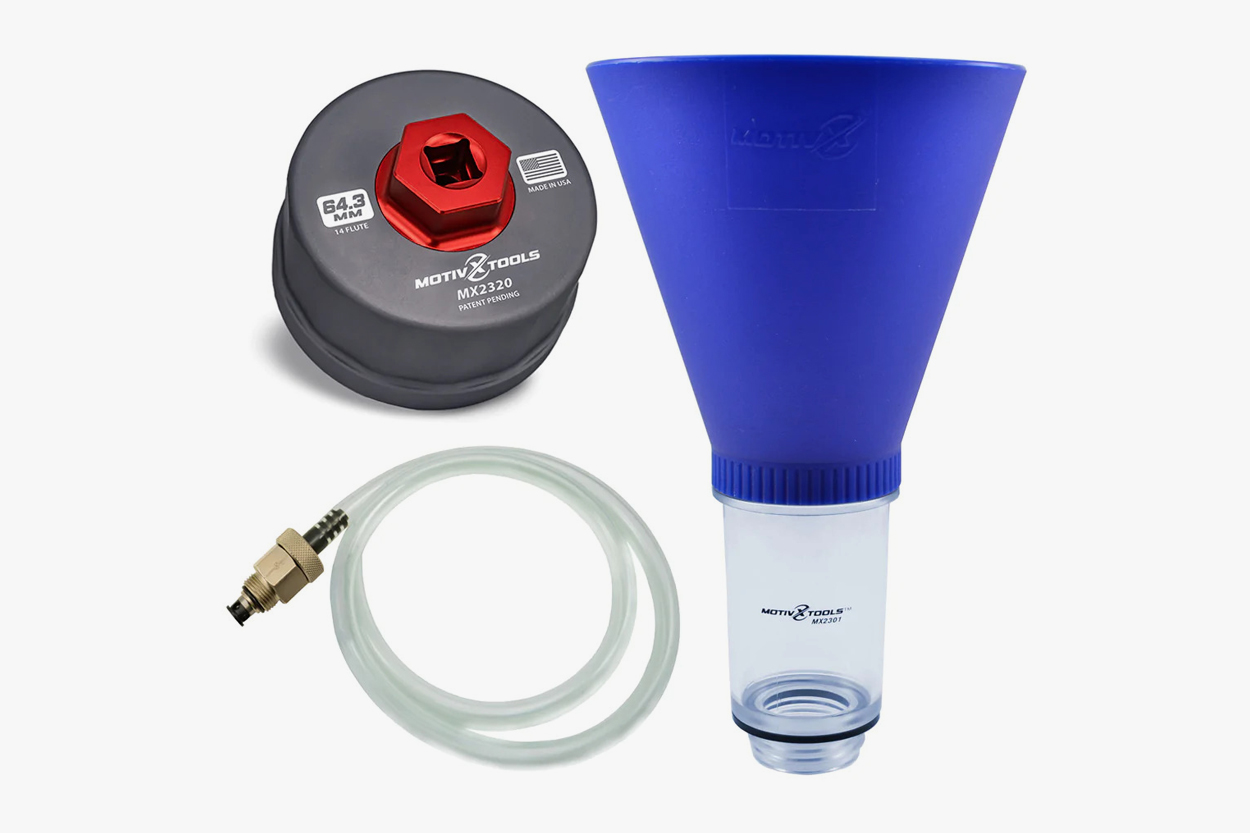 Find It Online:
If you prefer to change your oil, consider buying a Motiv-x oil change kit. Oil changes can get messy, but they don't have to be that way.
The kit comes with three different tools, including the oil filter wrench that is compatible with 2.0L – 5.7L Toyota engines. It also has a drain tool and a 30-inch hose that prevents oil splashes and messy clean-ups. Lastly, it comes with a hands-free funnel to assist with draining oil into a container.
Looking for a guide on Tacoma oil changes? Check out the links below.
4. Aluminum Oil Filter Housing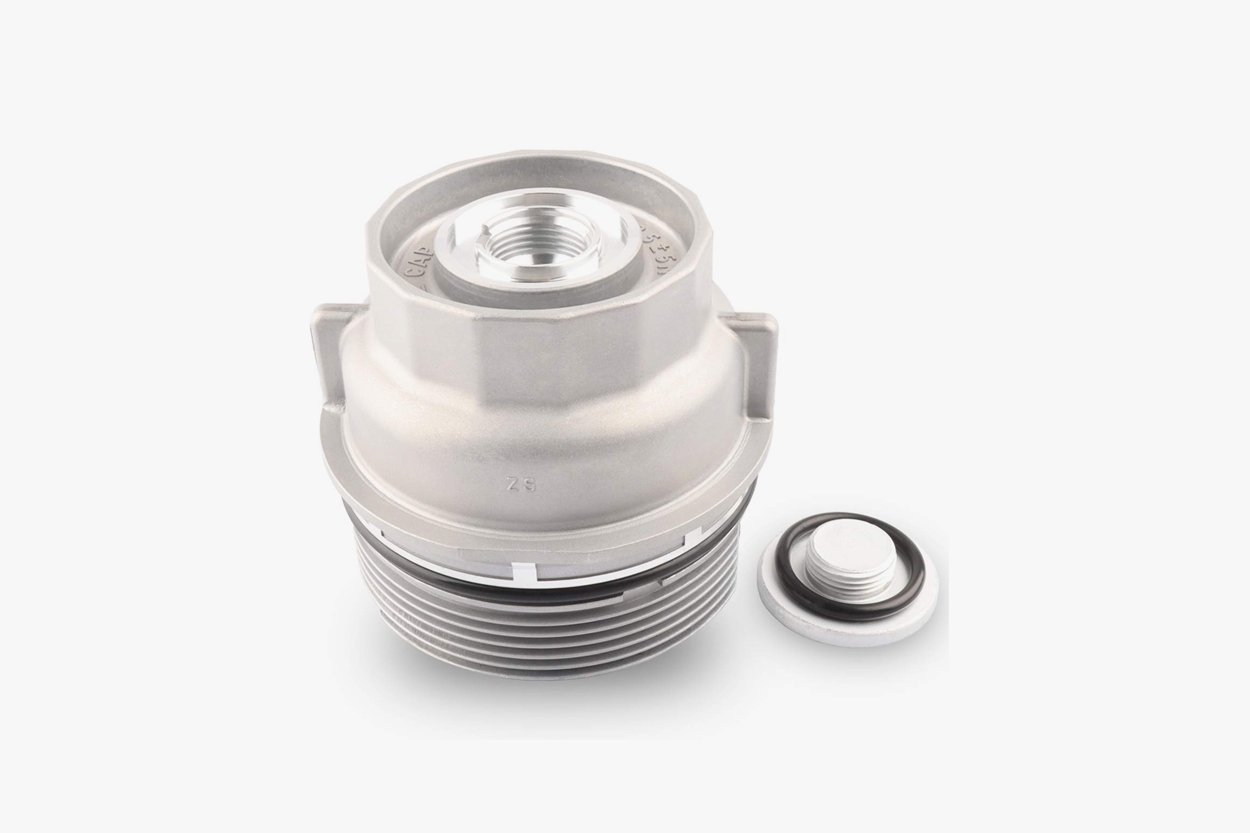 Find It Online:
As you may already know, the Tacoma comes with a plastic oil filter housing. I've read many posts that mention Tacoma owners breaking their oil filter housings due to this. These filter housings are pretty unforgiving to incorrect wrench size or excessive force. Consider upgrading your factory plastic oil filter housing to an aluminum one and save yourself the headache.
The OEM Toyota aluminum housing part number is 15620-31060. We've got all the best options for this listed above.
The plastic housing makes a great backup, but there really are no downsides to upgrading as it will likely last much longer. There are several 3rd party dealers on Amazon, in addition to the genuine Toyota parts, so take your pick! The reviews all seem to be good regardless.
5. Reusable Air Engine Filter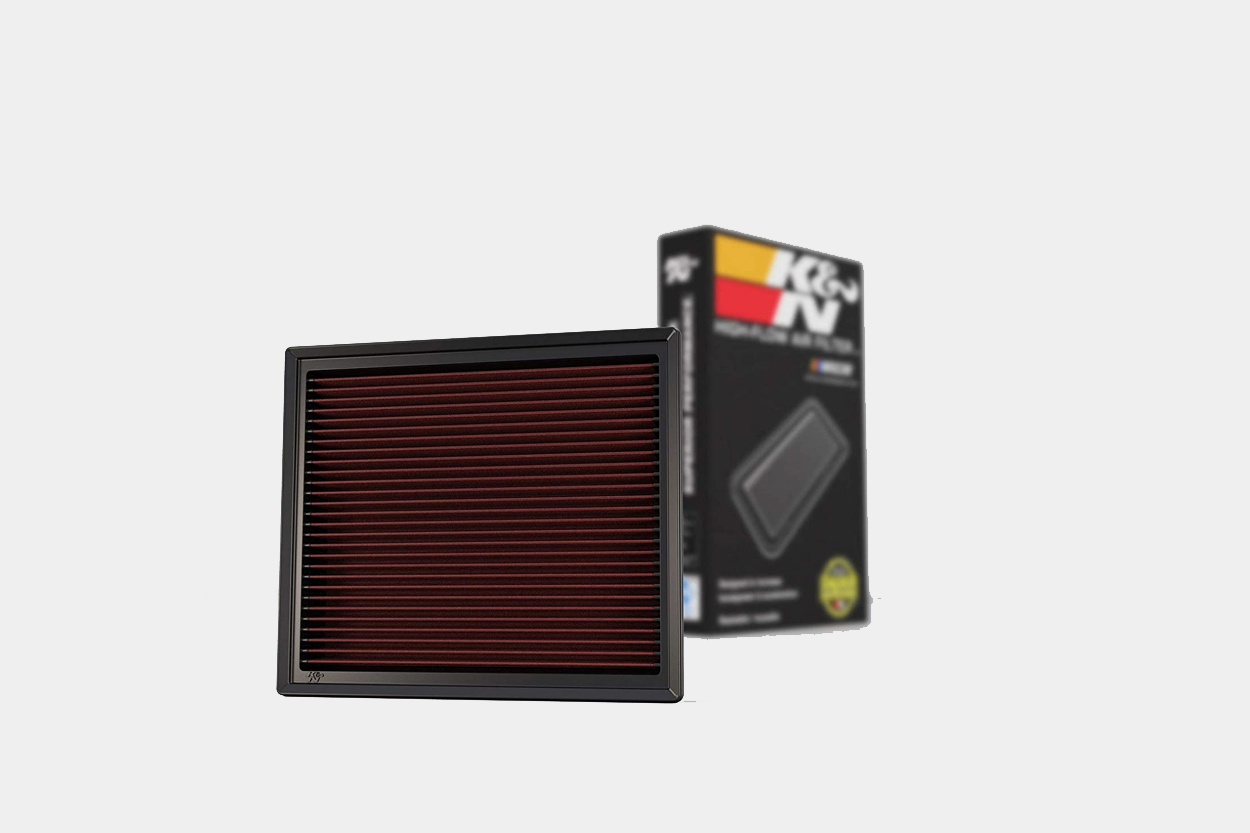 Find It Online:
Air engine filters are sometimes overlooked and do not get serviced at regular intervals. However, it is integral to your engine's health by providing clean airflow, especially for those who put their Tacomas through their paces.
There are two main types of engine air filters, oiled & non-oiled. With the former, you don't have to worry about replacing the entire filter as they are reusable with the use of a cleaning kit. Some companies also offer reusable filters that are not oiled.
One of the most recognizable performance filter brands is K&N. The notable benefit of upgrading to an oiled air filter is that they allow more airflow to the engine due to being less restrictive than dry filters. This sometimes provides a marginal increase in power and fuel economy, but your mileage may vary. Some caution against using oiled air filters by claiming that the oil will be sucked into the engine, even with proper application. Do your due diligence researching this topic, and follow product manufacturer guidelines to ensure proper function.
6. Fumoto Drain Valve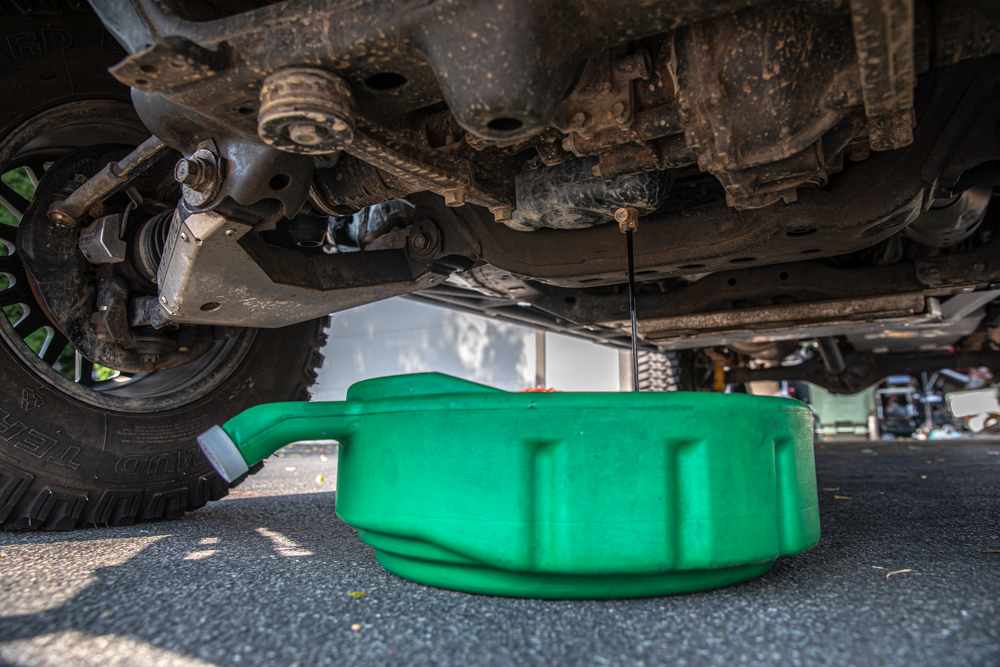 Find It Online
With the Fumoto valve, you can make your at-home oil changes that much easier and more convenient. Reducing the headache caused by completing an oil change for your Tacoma means you will do it on time and prolong the life of your engine.
This permanent drain plug replacement allows you to drain your oil without any tools or mess. It will also help you drain your oil quickly without having to get your hands dirty.
With Fumoto's design, they ensure that no vehicle rattle or movement will result in accidental oil drainage. These guys have been around for a while, and we have personally never heard of a failure.
Final Thoughts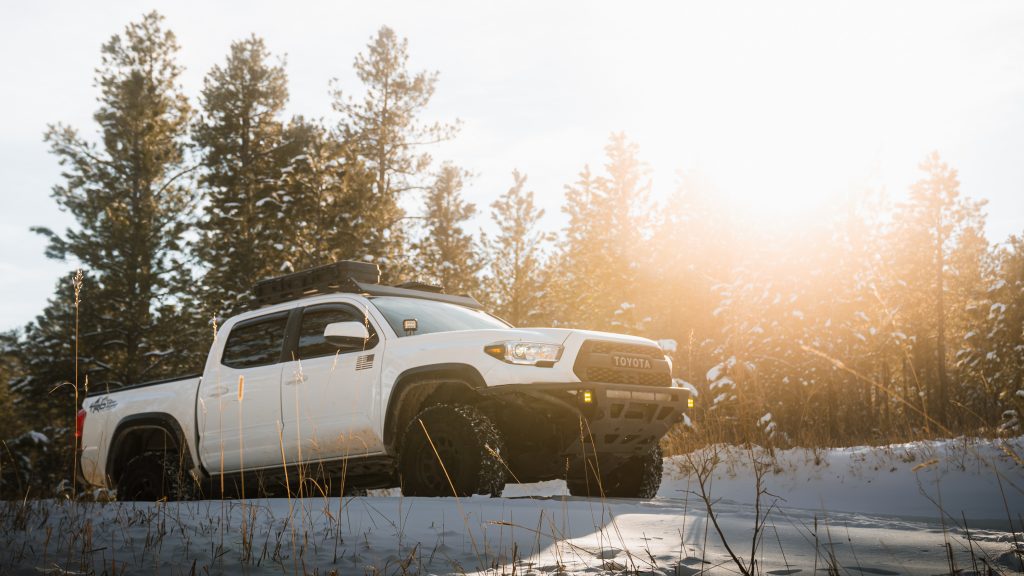 I hope you've found these top maintenance mods for the 3rd Gen Tacoma useful. These are some great tools to easily keep your truck running optimally for many miles to come. The best part about maintenance mods is that functional ones will pay for themselves in due time. I definitely plan on adding some, if not all, of these to my list. If you want to ensure your routine maintenance is done correctly by doing it yourself, you should too!