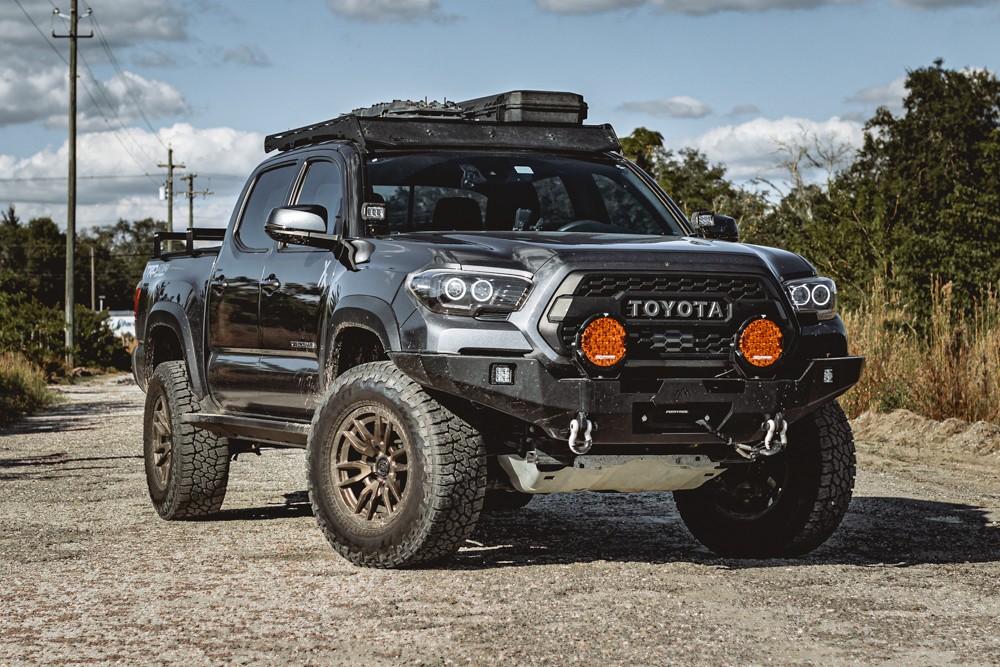 Auxiliary Off-Road LED Lights From Pathfinder Lighting – 9″ PROWLR Series True Amber Driving Lights + Amber LED Pods Review
The brand new 9" PROWLR side shooter driving lights will make waves in the off-road lighting market.
If you haven't heard of Pathfinder Lighting by Backwoods Adventure Mods, then you are truly missing out. Pathfinder Lighting provides high-quality lighting at great prices. I would put their lights head to head against any of the best brands in the market.
Not only are their lights good-looking, but they also pack a punch and throw crazy amounts of light. I have been running their 2" amber pods for a while now in their Hi-Lite bumper on my truck, and I have nothing but great things to say about them. Check out the Backwoods Adventure Mods Hi-Lite Front Bumper install and review here.
Let's take a closer look at these 9" PROWLR driving lights and some other products that Pathfinder Lighting offers.
Find It Online
Pathfinder Lighting PROWLR Series 9″ Amber Driving Light: Check Price
Specifications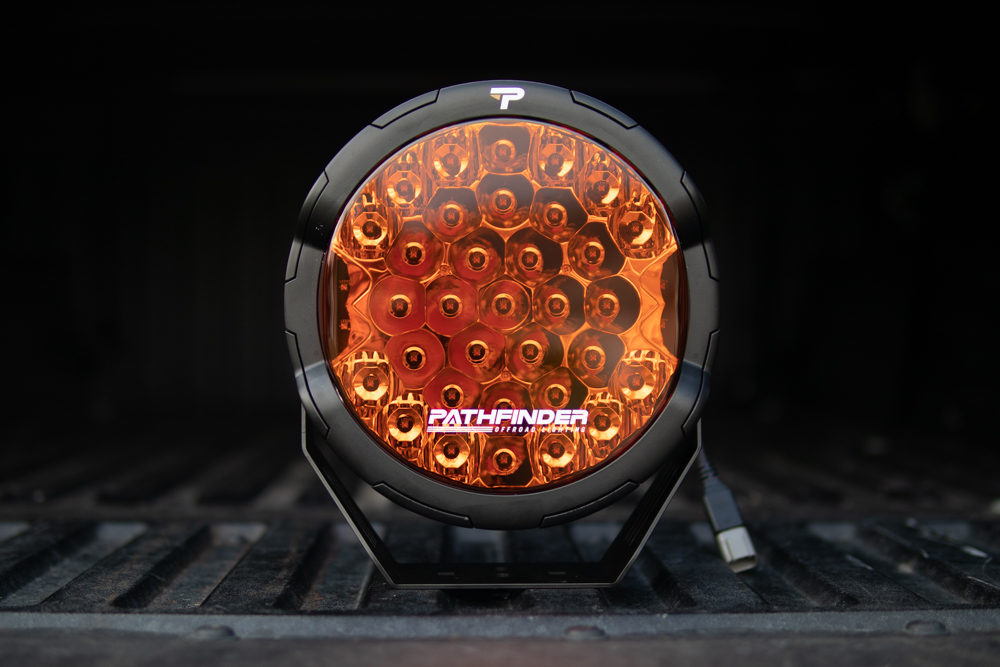 The PROWLR can be had in either white or amber.
Here are some notable specifications:
Power: 123W/Unit
Lux: 1Lux @263M/Unit
Raw Lumens: 6638LM
Waterproof Rating: IP68/69K
Current Draw: 5A @13.2V
Beam Pattern: Combo/Wide Side Shooter
Housing Material: Aluminum 6063
Lens Material: GE Lexan Polycarbonate
Mount Material: Stainless Steel
Input Voltage: 9-30V DC
Life Span: 50,000 Hours
Those are some serious specs. These lights are made of premium materials that will withstand the abuse of any trail rig. They are insanely powerful, efficient and should last quite a while.
One notable feature is that these lights are what Pathfinder Lighting calls "True Amber". This means that the LEDs that make up the light are amber, and the lens cover provides a deeper, richer amber color.
Design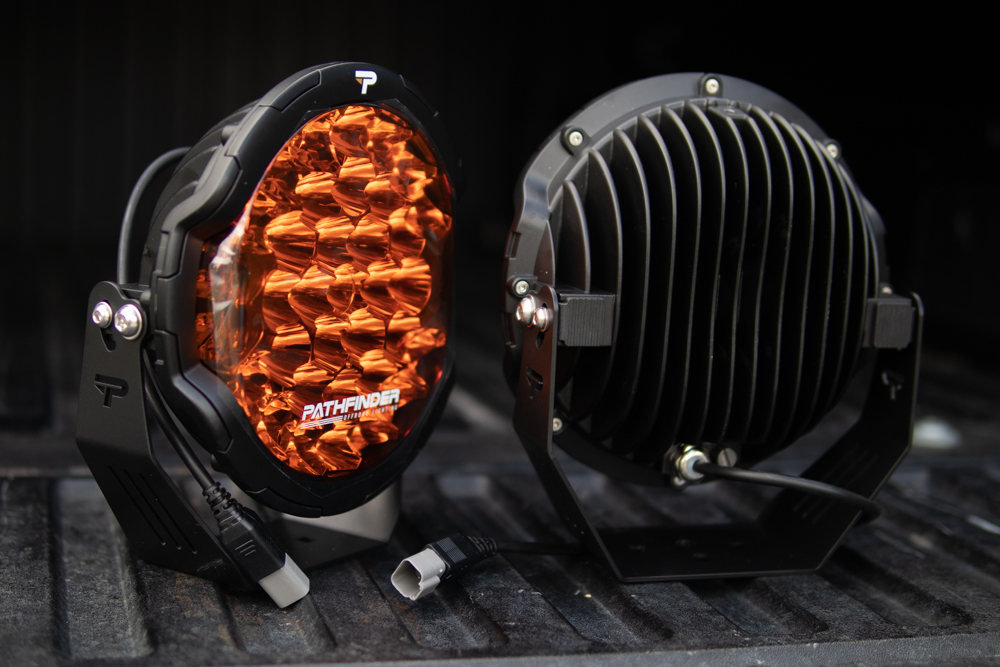 The PROWLR's size, paired with its sleek look, will definitely turn heads while you're driving down the road or trail.
Backwoods Adventure Mods' designed these lights with a "side shooter" opening on the sides, which gives these lights a combo beam pattern. They also claim to have a broader beam pattern than most driving lights on the market. The PROWLR is made of 6063 aluminum with a GE Lexan Polycarbonate lens; you can rest assured that these lights are tough.
The lights also have oversized heat sinks on the back, which mesh seamlessly with the light design and will keep them running cool at all times. In addition to the light itself, the mounting brackets are also nicely designed with the Pathfinder Lighting logo on the sides.
Overall, I think the PROWLR is one of the best-looking driving lights.
Performance + Output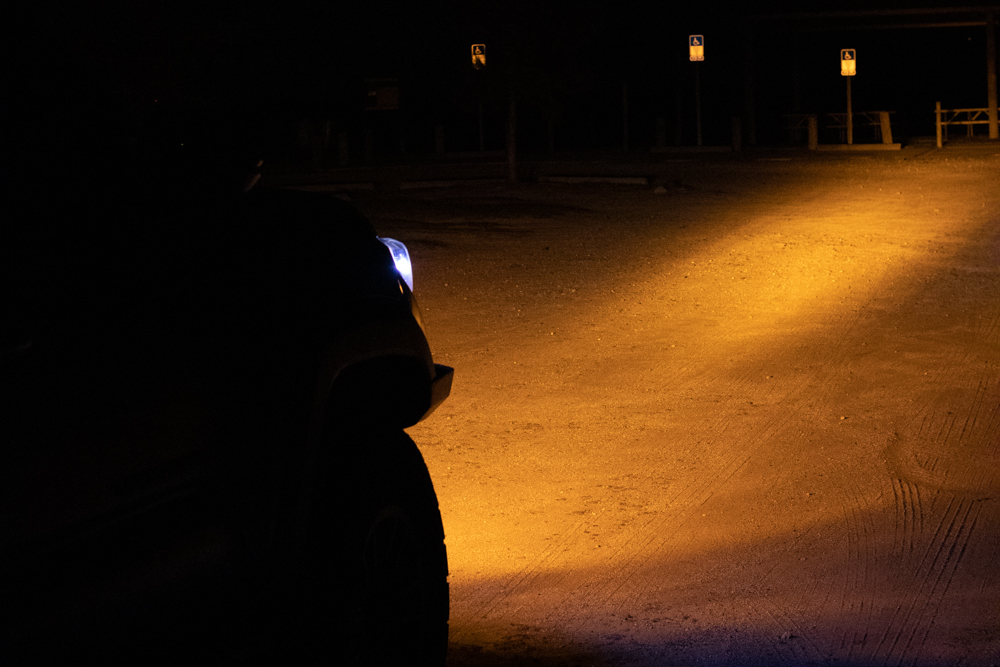 The first time I flicked these lights on after installing them, I saw stars for a few minutes. They are seriously bright.
My first time off-road at night with these lights really highlighted how valuable the side shooters are. When going through some tighter trail sections, it was nice to have some light thrown out directly to the sides to see incoming trees and branches.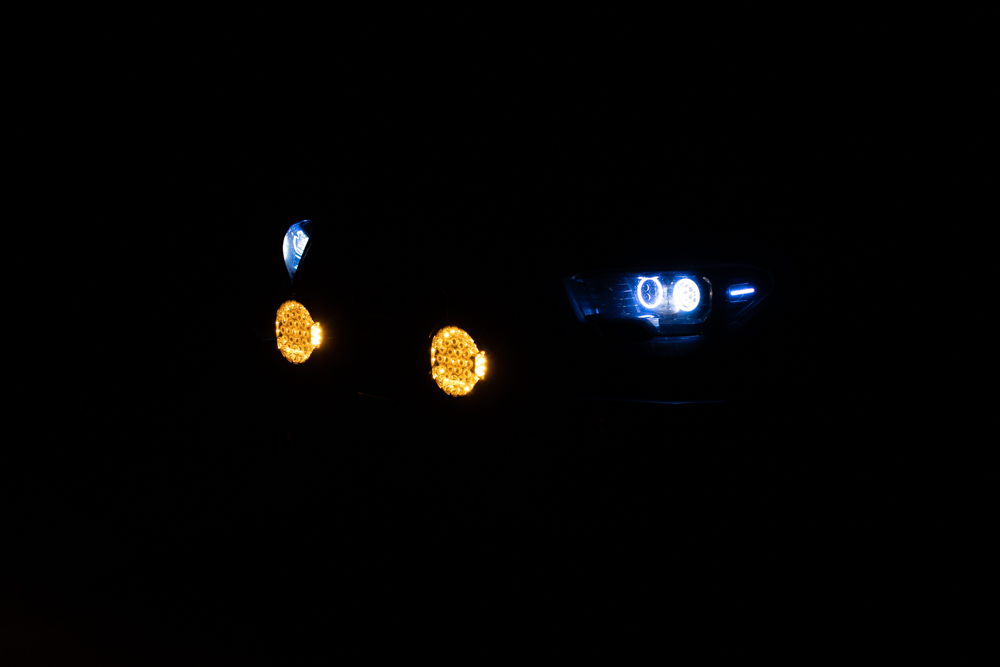 The side shooters provide enough light to be a decent replacement for ditch lights if you don't have any.
In addition to the wide beam, the light throw is insanely far. If I flick these on while on the road, I can see signs half a mile away reflecting that sweet amber tone back at me.
Other Pathfinder Lighting On My Truck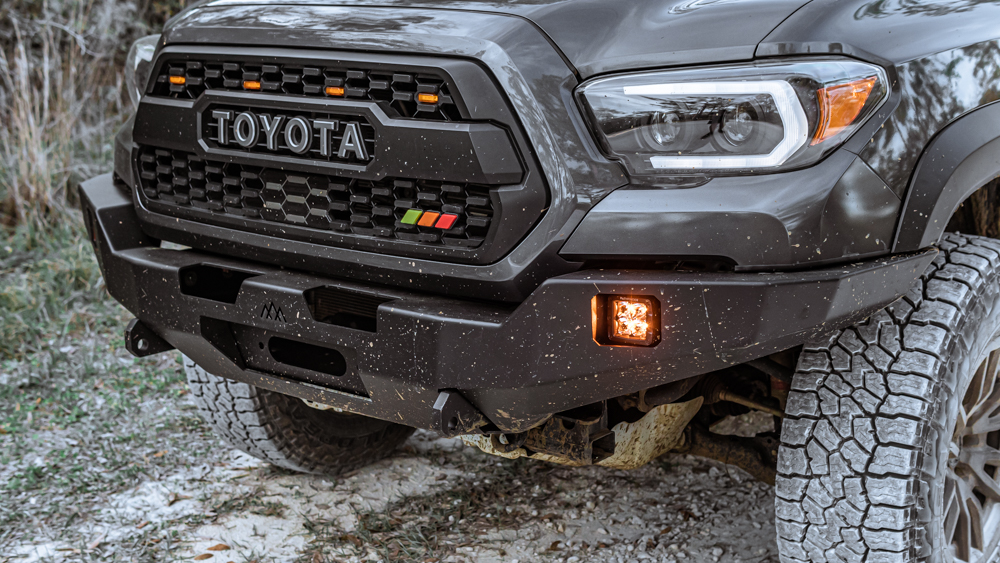 I've had these lights on my Hi-Lite bumper for months, and they've been great. They are a spot-beam pattern and throw light pretty far down the road in a focused beam.
Like the PROWLR, they are made with high-quality materials and feel really solid overall. With their IP68/IP69K waterproofing and military breather, you won't have to worry about water damage or condensation build-up. Unlike the PROWLR, however, these lights have amber LEDs and a clear lens.
I primarily use these lights in heavy rain, which frequently occurs in Florida. I love having these on the truck during these conditions because they both help me see the road and help others see me, avoiding potential accidents.
If you live in a place where it rains or snows a lot, I would highly recommend getting some amber lighting to help light the road without as much glare as you'd get with white lights.
Find It Online
Additional Products From Pathfinder Lighting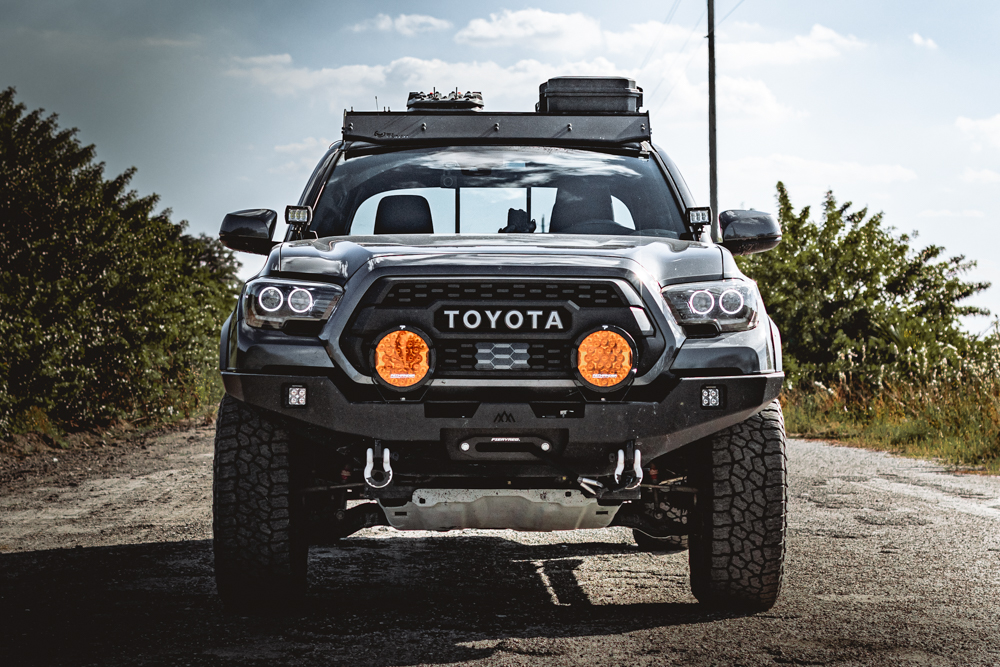 While I currently only have a pair of PROWLR lights and 2" amber spots, Pathfinder Lighting has a pretty wide range of products to choose from to enhance your build's lighting. They have a bunch of light bars in single and double-row configurations that come in several different sizes to suit your needs.
In addition, they have some pretty cool rock and scene light kits that would be a great addition to any adventure vehicle.
Final Thoughts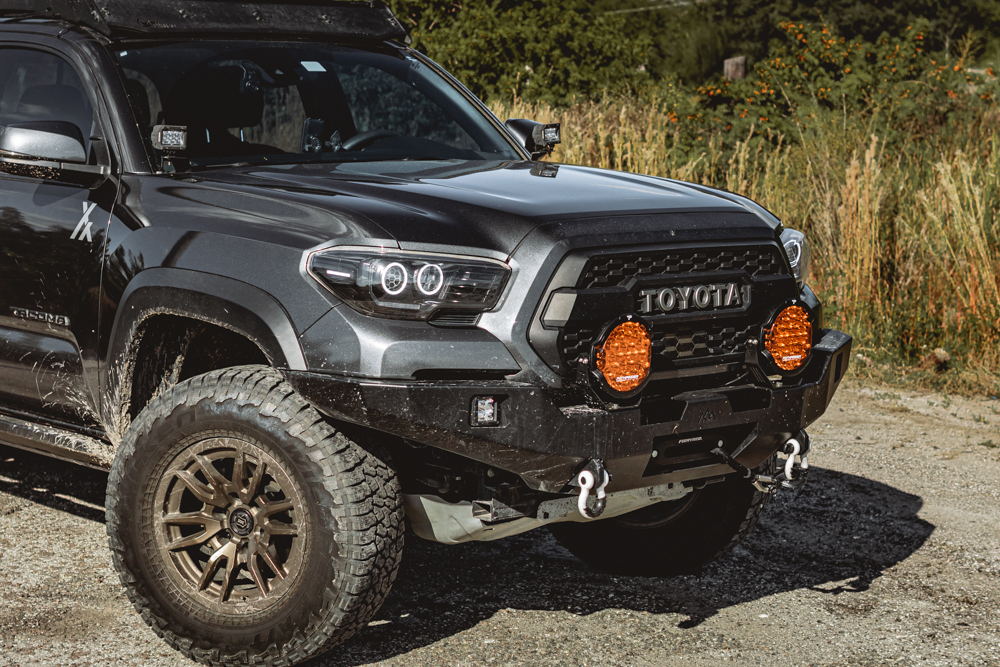 I love the Pathfinder lights I have on my truck right now. While I've had the pods on my truck for a couple of months before installing the PROWLR driving lights, I can honestly say that the PROWLRs are in a league of their own. The PROWLR is Pathfinder Lighting's flagship unit that should help put the brand on the map.
The amount of light output and throw from those massive 9" lights is something every serious off-road rig needs. Their performance can't overshadow their looks, however, as I genuinely think they are one of the best-looking driving lights on the market.
Overall, Backwoods Adventure Mods has created a legitimate contender in the off-road lighting market with Pathfinder Lighting. I wouldn't be surprised to start seeing these lights pop up on rigs everywhere.