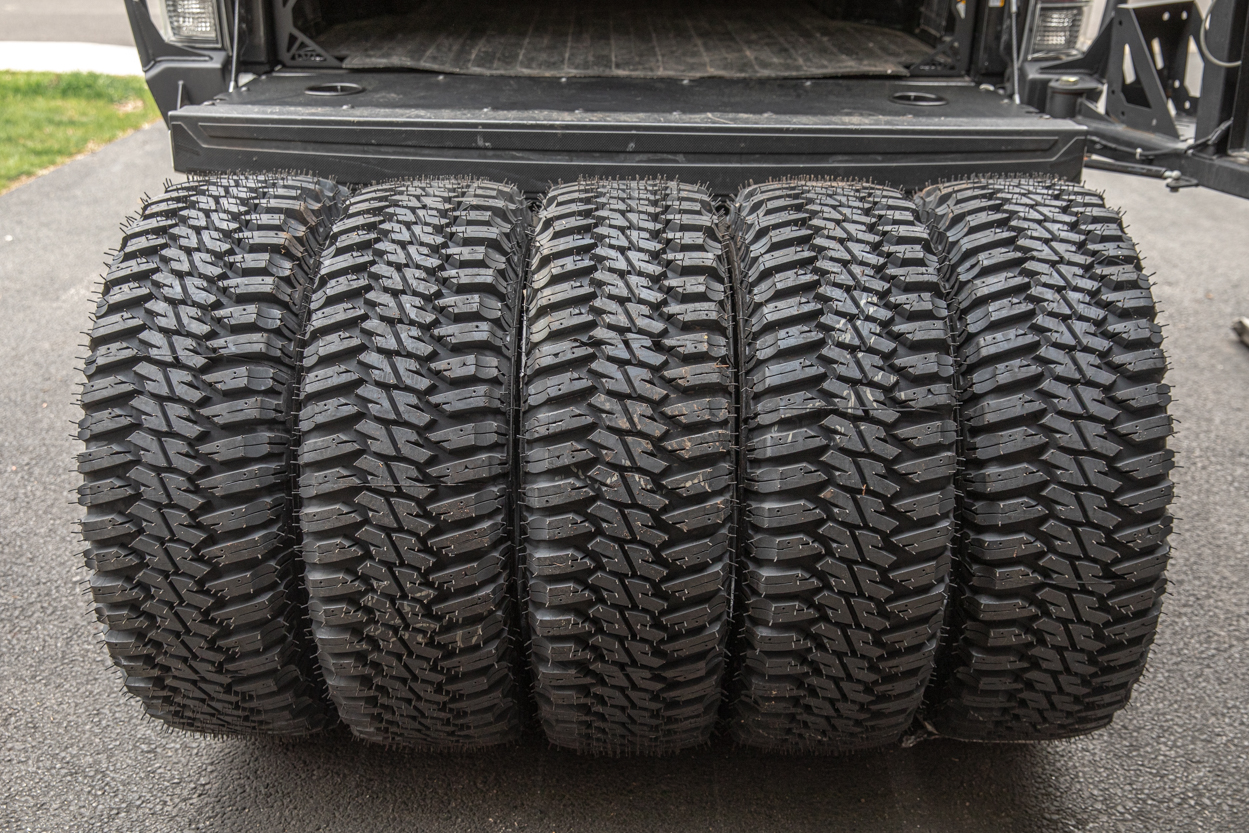 Long-Term 25,000+ Mile Review & Overview For the Budget-Friendly TreadWright 285/70/17 Guard Dog Mud Terrain Tires – Tested On 3rd Gen Tacoma
So you want to run mud terrain tires. Maybe you've never tried a set before. Perhaps you saw how expensive they could be.
This post should help guide anyone looking to run a good set of mud terrains – but not absolutely obliterate your bank account in the meantime.
Today we're going to cover a set of tires from TreadWright. The tires in question are the Guard Dog M/Ts. These sport one of the more aggressive treads in TreadWright's mud terrain lineup. And personally, I think these look the best out of all the options they carry.
I ran these tires hard, in every kind of on-road and off-road terrain, and through every season. Hopefully, this provides a good resource if you're looking for a good set of tires and stumbled upon this relatively affordable choice.
Let's dive into these tires a bit more…
Find It Online
TreadWright Guard Dog MT Review
Retreaded vs. Remolded Tires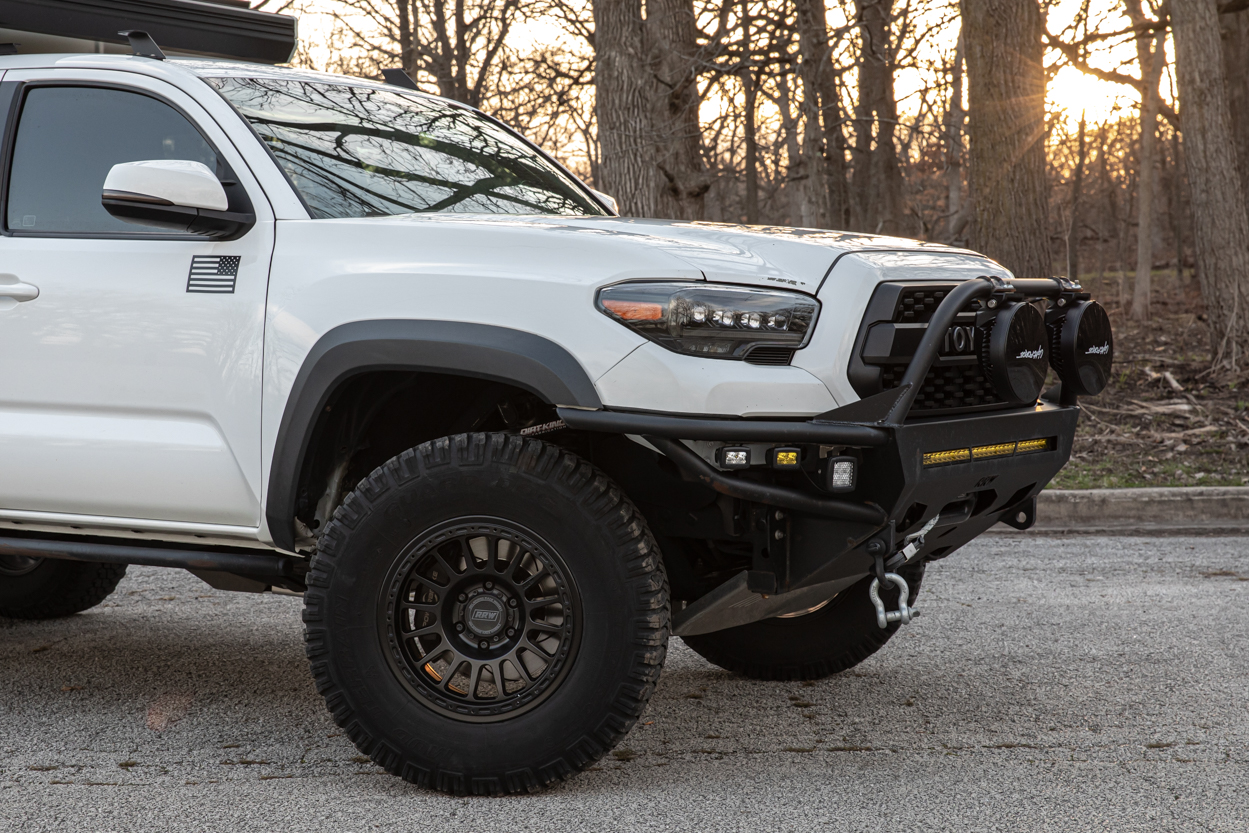 I'll admit. In the past – I had no idea what the difference was. And this leads to a common misconception about TreadWright tires.
These tires are not retreads. These tires are remolded. There is a difference!
Simply put, retreads only receive a new tread. The tread is the only part of the tire that is replaced. In a remold, we see the entire tire casing stripped down to the bare minimum, receiving new rubber from bead to bead. This is a much more reliable process. In fact, a remolded tire is the closest thing that you can get to a brand-new tire.
Can The Tread Separate From The Tire?
Any tire has the potential to come apart. However, if you're thinking about the semi-truck tire treads that you may see on the side of the highway, or if you've ever seen one fly off of a truck – that's a different story. In the vast majority of those cases, those tires are cheap retreads.
Concerned?
Don't be. I really abused these tires, and they held up great. More on this in the review section.
Guard Dog Tire Overview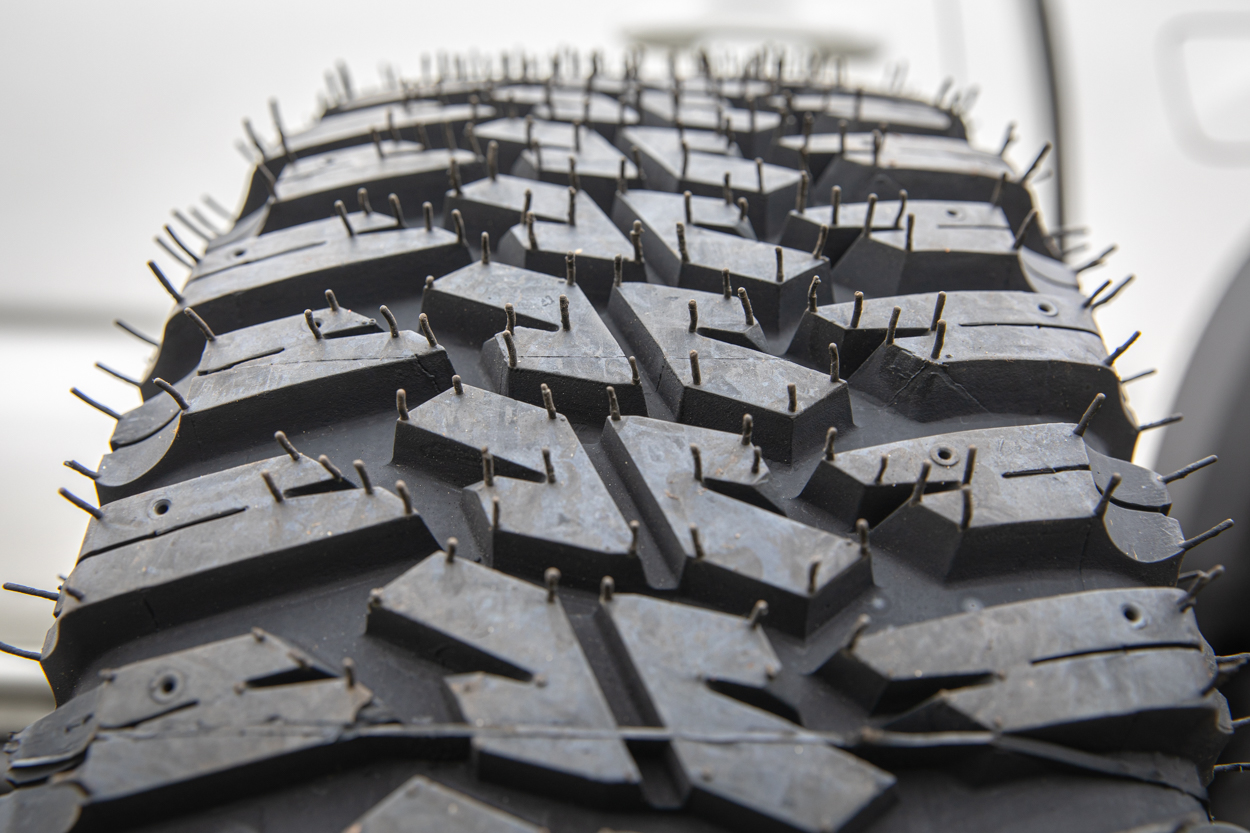 I've included some of the most relevant tire specs below. Pretty standard specs for a tire like this one.
Tread Depth: 19/32"
Rim Width Range: 7-9"
Tire Tread Width:  10.0"
Section Width: 11.2″
Tire Diameter: ~32.75"
Max PSI: 65 psi
Max Load: 3,196 lbs.
Tire Wear

Kedge Grip: Avg. 20k miles
Standard Wear: 30k miles
Premier Wear: 40k miles
So far, so good. Especially considering that these tires in the premium wear category will cost you roughly $175/tire. That has the potential to be half the price of the higher-end options. That's a huge savings.
That's a set of 5 tires that should last around 30-40k for around $850… Compare that to almost $2,000 with a name brand.
Tread Life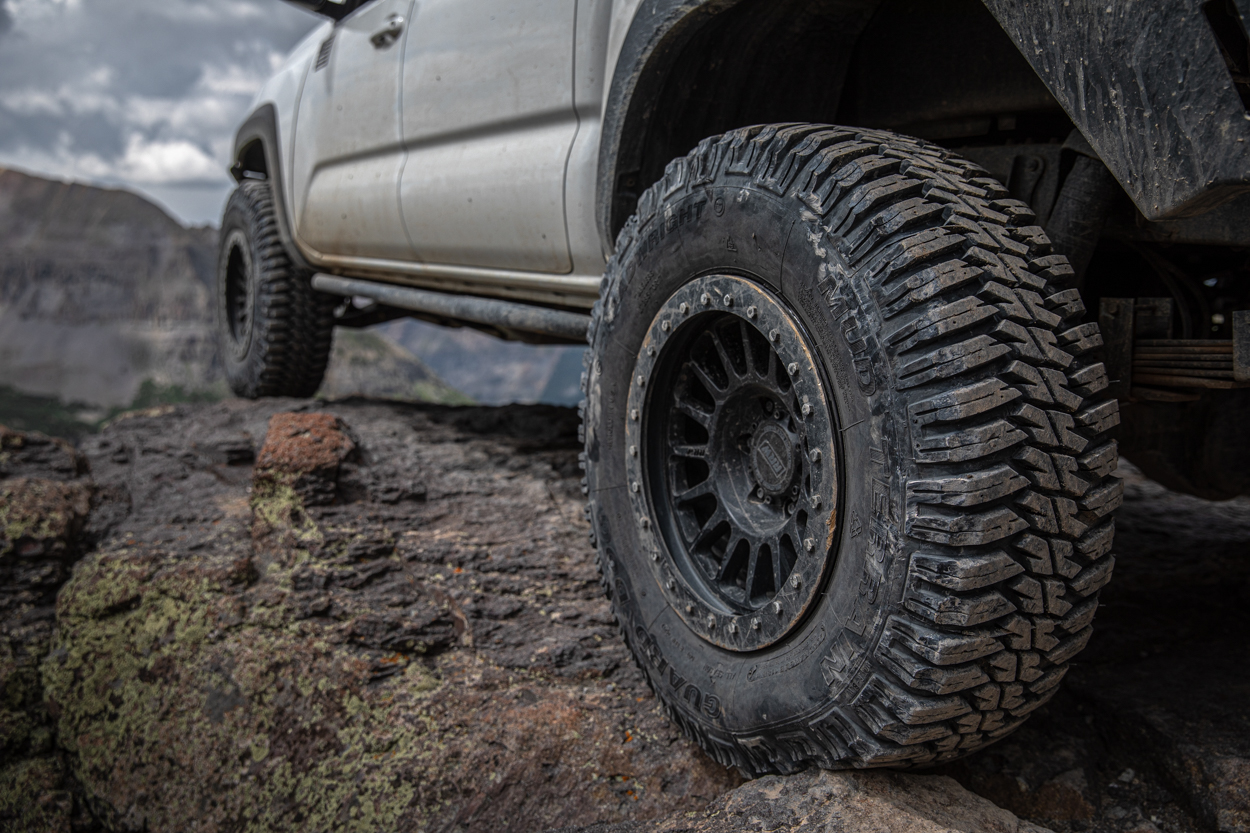 I got these tires with the premier wear package. They are supposed to last 40,000 miles.
To preface, I definitely abused these tires. I drove for 3+ months with two bent spindles, only got them balanced once, didn't rotate them nearly enough, and had terrible alignment for 75% of the tire life. I still ended up getting almost 30,000 miles out of them. Now, this is not typical for me. But once I had damaged my truck and beaten on the tires on their first off-road trip to Colorado – I decided it was game on to see how they stood up to an unnecessary amount of abuse.
So… Yeah, the tread wear is pretty good, all things considered!
Mounting & Balancing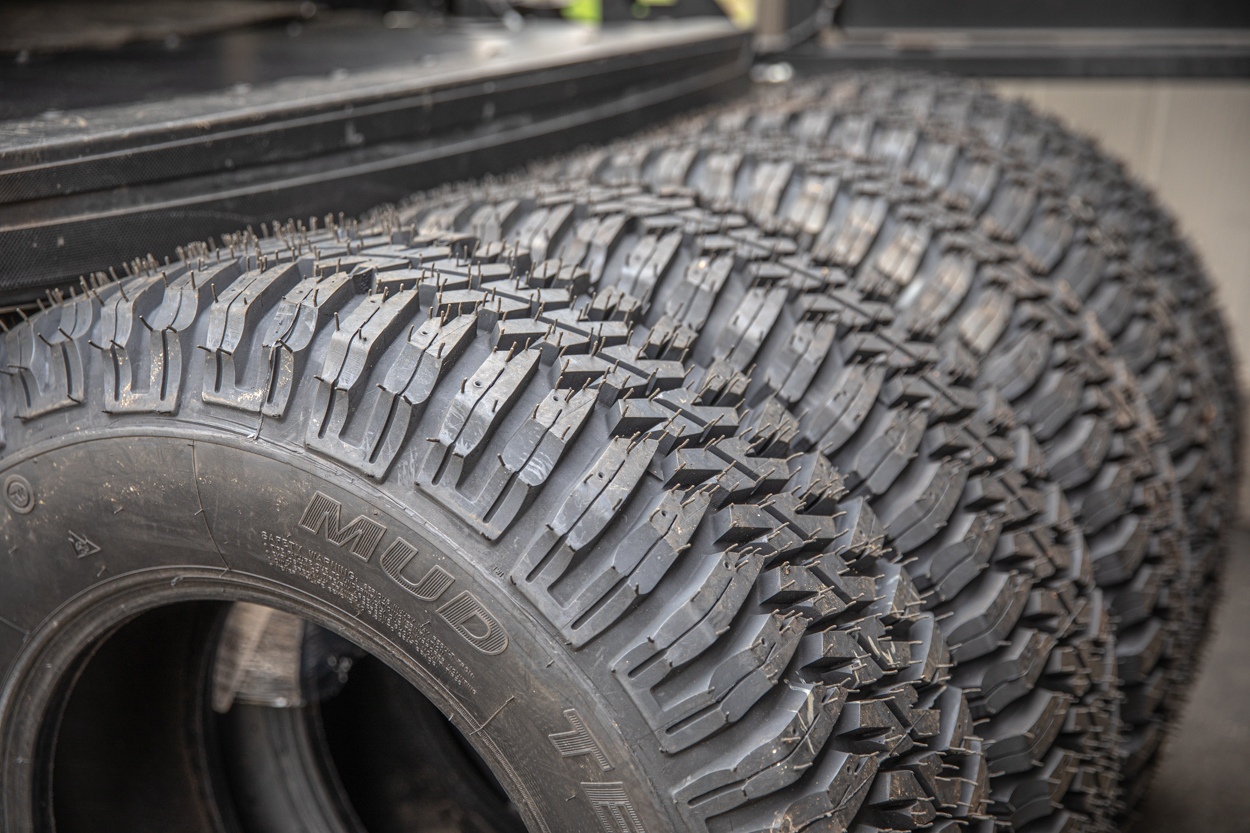 It's common to ask if there are any issues with mounting and balancing a tire.
I got these tires mounted at a local tire chain, and they didn't report having any issues with getting these on my wheels. As far as balancing goes, considering this is a remolded tire, there are no issues either. The tire shop had no problems getting the tires to balance, and they were very steady on the road. While they wore properly, I never experienced shaking or instability, even at highway speeds.
Tire Performance – Different Seasons & Terrains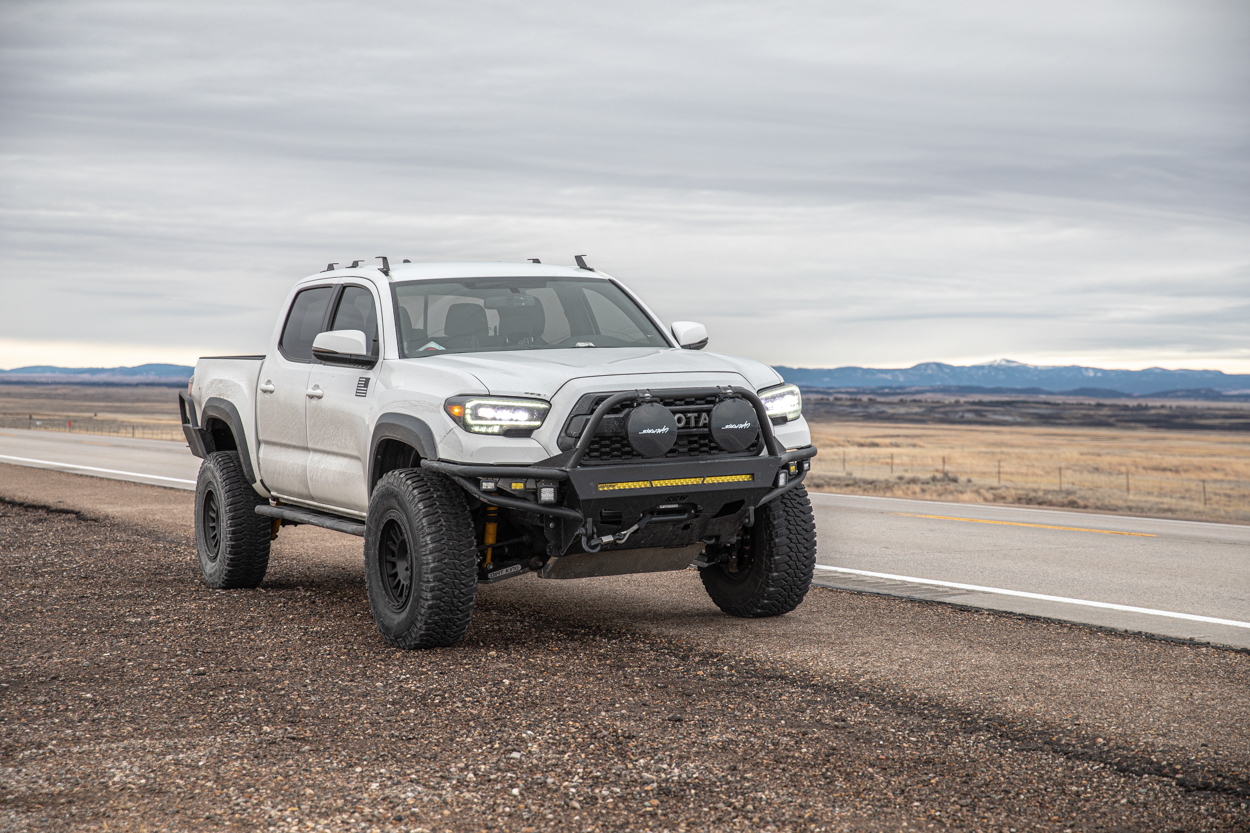 Since I ran these tires for a while, I got a feel for them in pretty much every condition you could think of. Let's run through the most common one by one.
Dry Asphalt & Pavement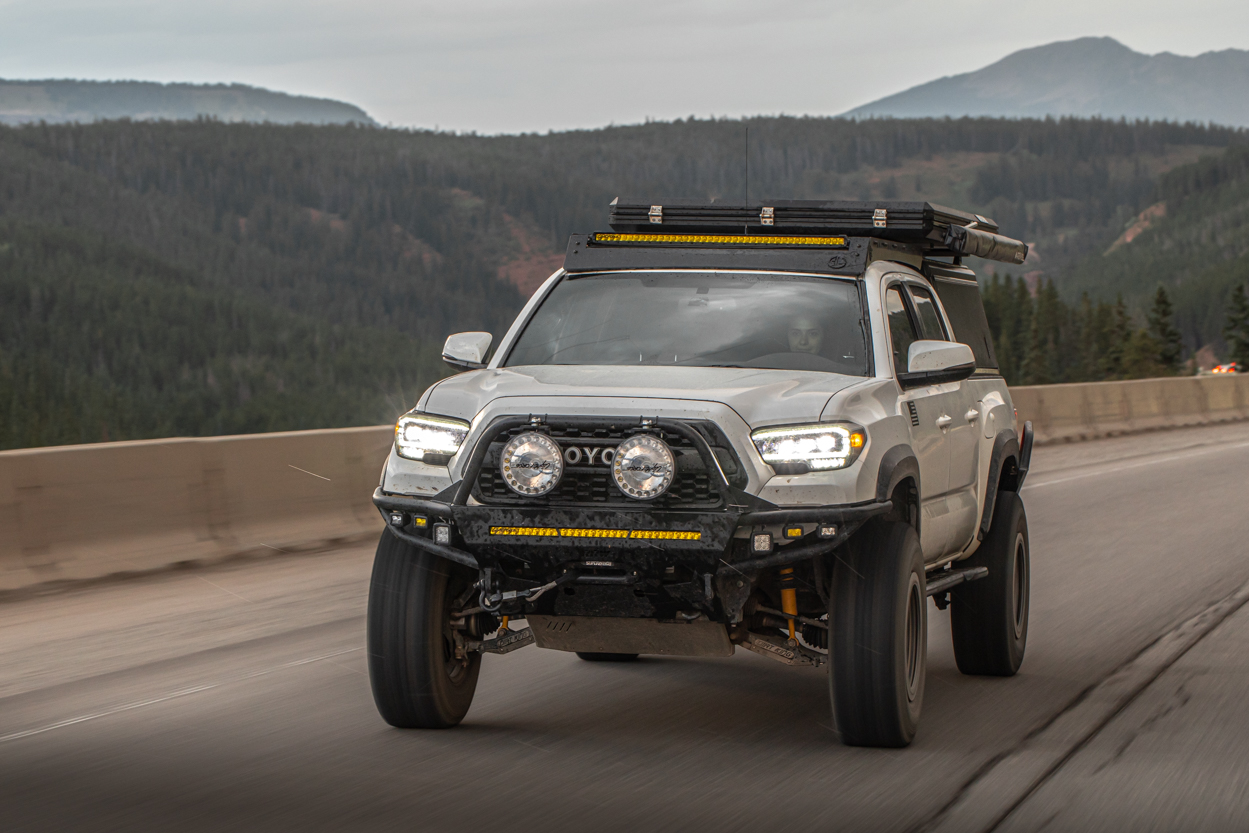 These tires perform pretty well with dry on-road conditions. The tires grip well, and I don't really have many complaints here. The one thing to keep in mind, and this can be said for many mud terrains due to the aggressive tread – if you stomp on the brakes, they tend to slide. It's not terrible, but something to be aware of when driving around. More relevant if you have a big heavy truck like mine.
Rain & Snow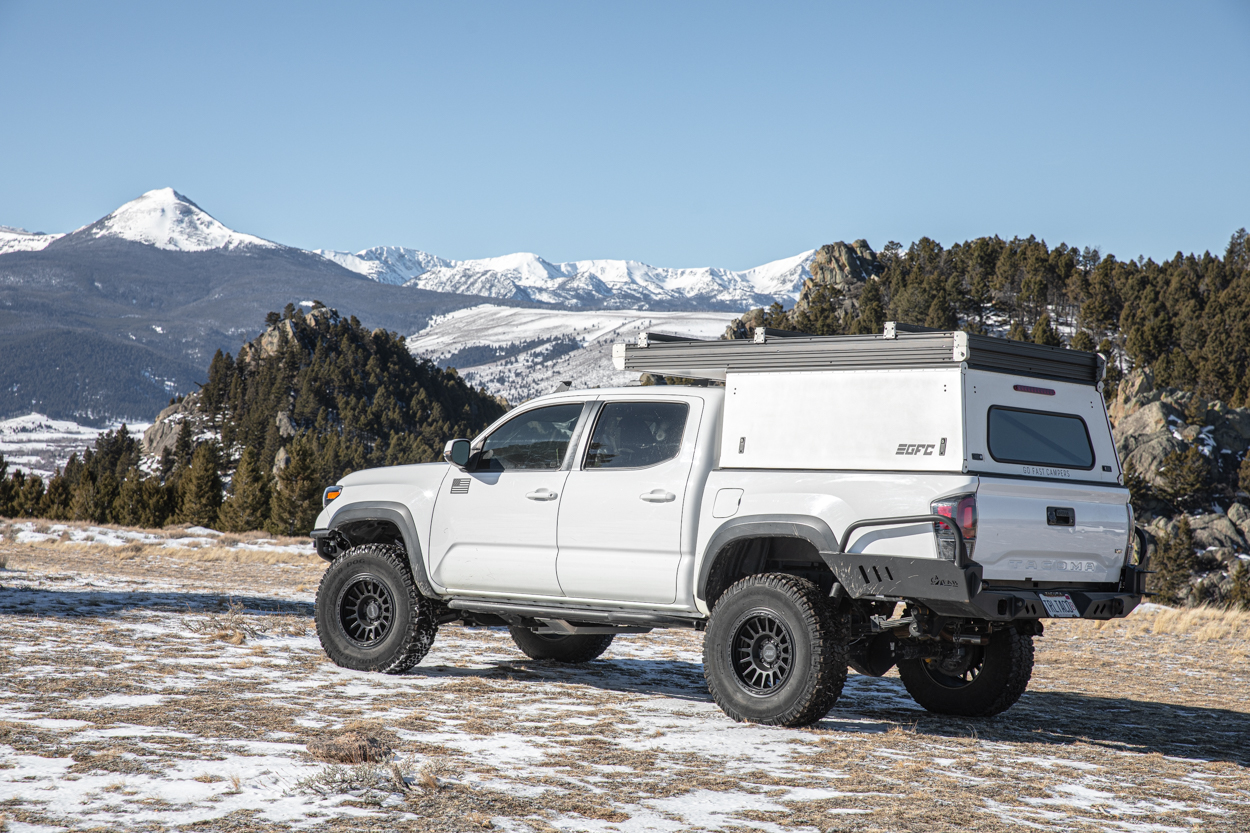 These tires perform surprisingly well on wet terrains.
They grip relatively well when it rains. I never had a moment where I thought that the performance in the rain was severely diminished. Again, if you stomp on the brakes, they slide a bit, but it's not a sticking point for me.
The same goes for snow. I thought these tires would be terrible in the snow – but that was never the case. Whether it be wet and sloppy snow or iced over snow banks, these tires did well. During the winter, these tires saw several significant snowstorms. I was never concerned about getting stuck or not being able to get the traction I needed. This was especially true in 4WD.
Once again, all things considered, I'm pretty happy with the wet performance.
Off-Road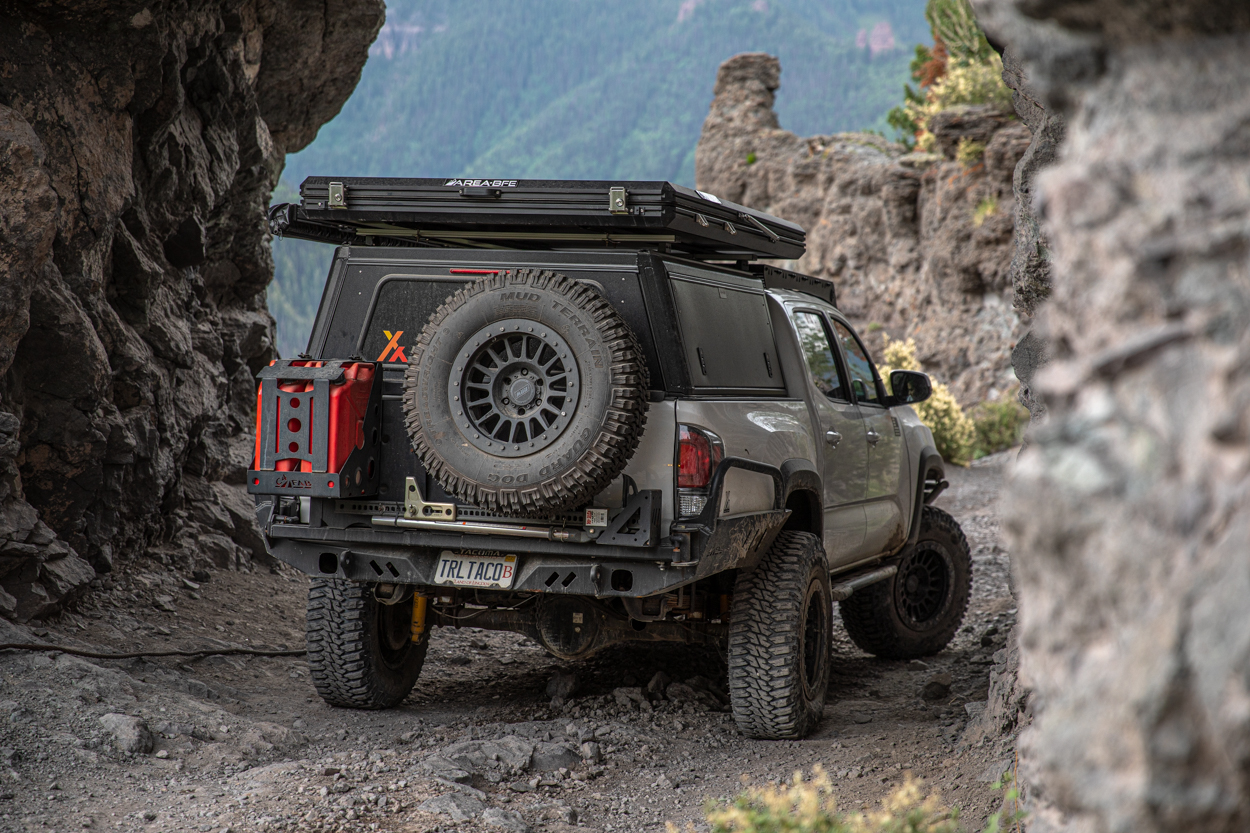 I've also taken these tires through all sorts of rugged terrain. Pictured above is Imogene Pass, near Telluride.
These tires saw a little of everything. Rocks, mud, tree stumps – you name it. From a more moderate trail like Black Bear Pass or Imogene Pass to more difficult rock crawling near Breckenridge, I could get a feel of general off-road performance.
Being an aggressive mud terrain, they did great on the rocks and in the mud. Plenty of traction, especially when aired down (keep in mind if you air down your tires, it technically voids the TreadWright warranty). I actually ended up slicing the tires up and taking a few chunks of tread out when I first got them due to some pretty aggressive driving on rocky terrain, and the Guard Dogs never leaked. Not even a little bit.
Off-road performance? Check.
Road Noise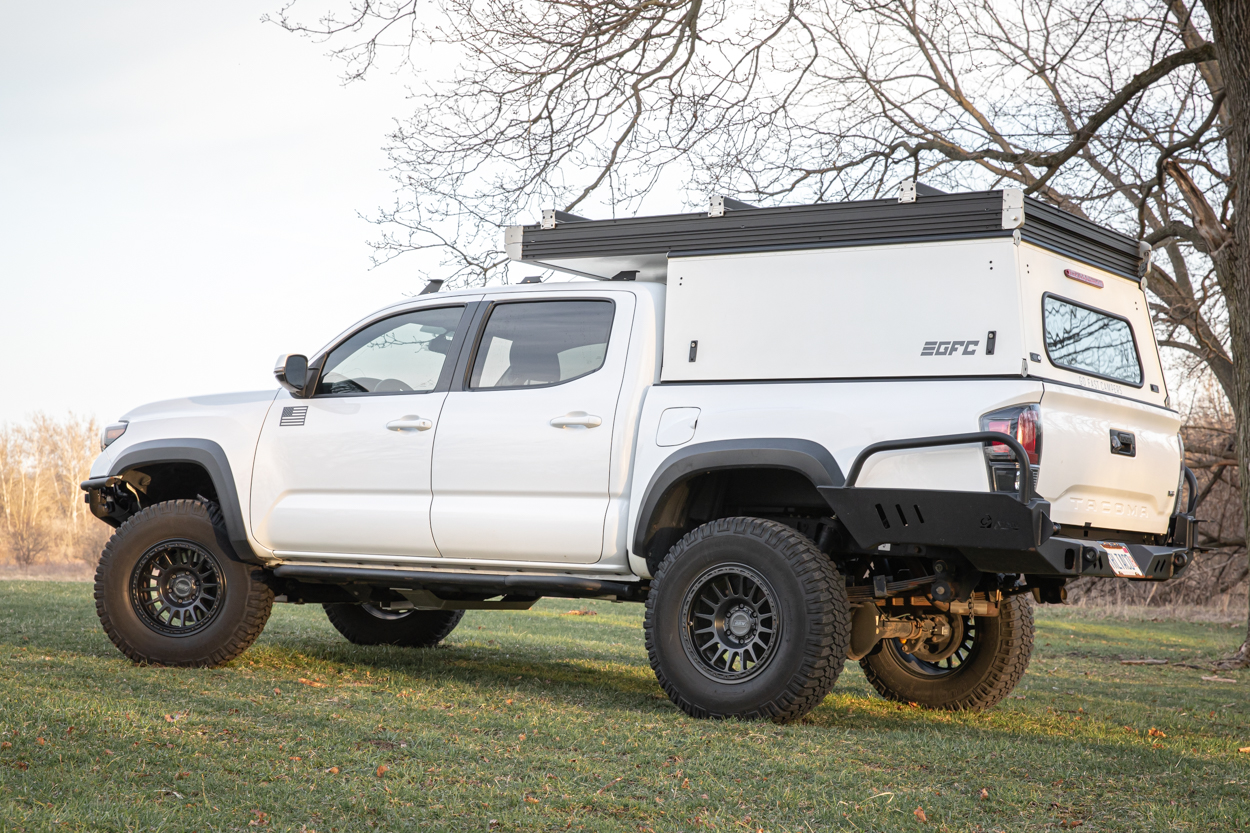 This is one area where you want to know what you are buying.
First things first. Mud tires are loud. There's no way around that. If you're jumping into a set after running highway tires, or even all terrains, just know that they are much louder than that.
The Guards Dogs are known for being a louder tire. They have a good hum when they are new; understandably, the more they wear, the louder they get. If you run these to the end of the truck, just be prepared for the noise. This is not a quiet tire.
Overall Impressions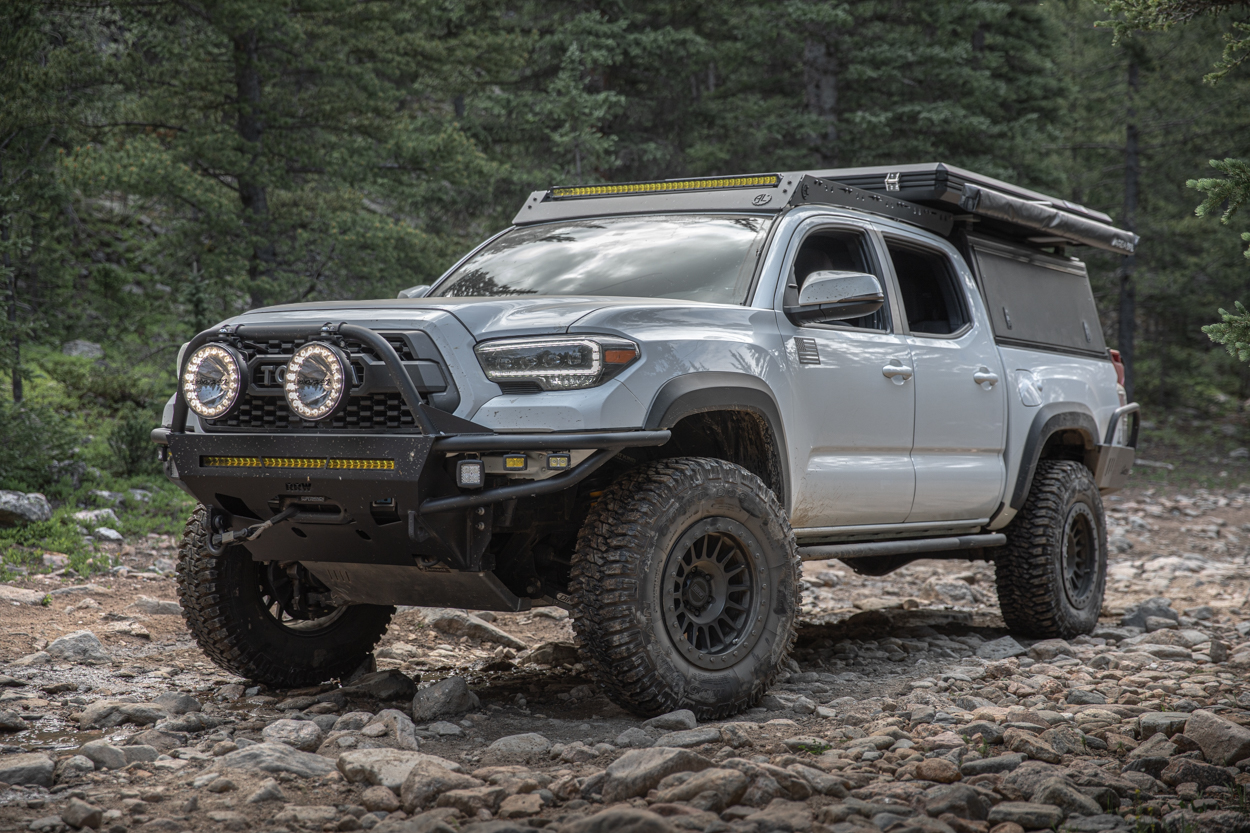 All of that being said… what's the final verdict?
First of all, I think we have to account for the fact that these are very affordable tires. So you shouldn't expect them to perform exactly like an expensive name-brand tire. You won't see stunning performance at around half the cost – but you can expect good performance.
Do these tires get the job done? No question. Do they save you a bunch of money? Of course. Do they perform well? The answer is yes.
Are these the answer for everyone? Nope. If you have a bigger budget and wheel super hard, go for top-shelf tires. If you're looking to test a set of tires out or save a considerable amount of money – without massive compromise, you should consider running a set.
As far as I have seen, TreadWright is a solid company, and I had a good run with my set. Oh, and it's important to note these tires are made in the USA. And I'm always happy to support a domestic product.
Final Thoughts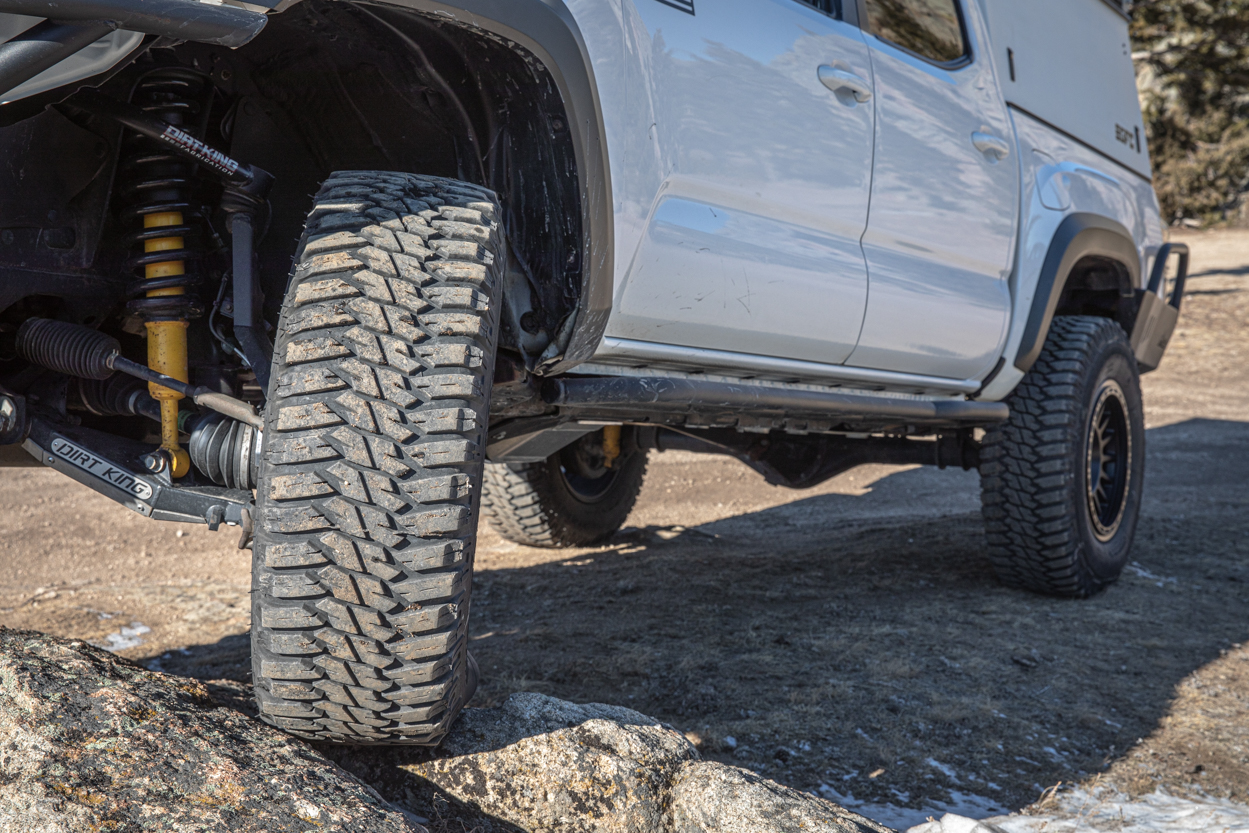 I won't repeat myself too much in this section. These tires are a good choice for many people. Not everyone, but I would give these a shot if you have been on the fence. Considering the relatively low amount invested for a complete set of tires, I don't think you can go wrong with any TreadWright tire.
These tires never left me stranded, and got the job done. If you set your expectations correctly, you won't be upset for buying these. Let me know in the comments if I missed anything!