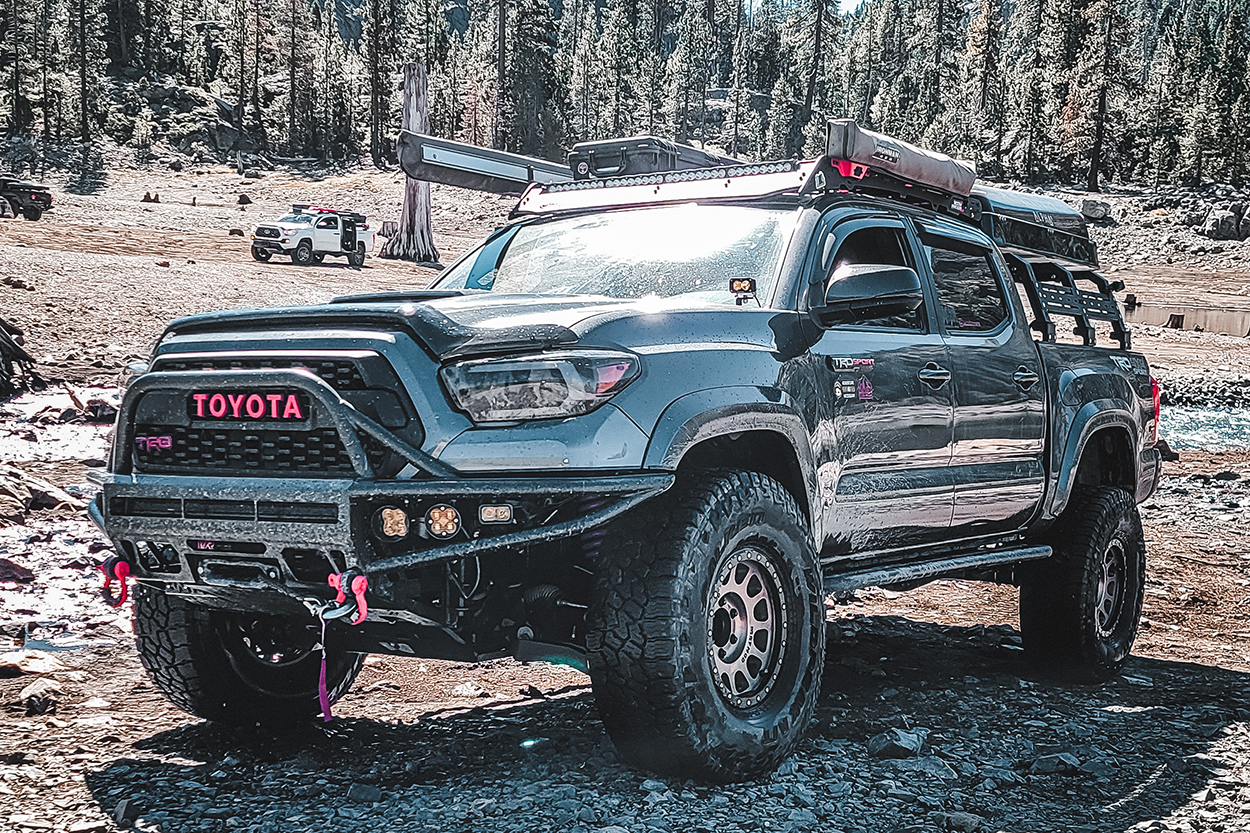 We Asked 4 Owners Why They Chose To Add A Hood Deflector To The Front Of Their 3rd Gen Tacomas & What Brands They Chose – Here's What They Said!
This Week's Topic: Bug Deflectors 
Welcome back to another Taco Tuesday! If you missed last week's TT, we looked at several window deflector brands for the Tacoma. This week, we will continue with the deflector theme in the form of bug/stone hood deflectors for the 3rd Gen Toyota Tacoma.
Each manufacturer usually has several bug deflector offerings, from low-profile to standard. Shop around and do some research before making your final decision. Check out our hood deflector buyer's guide for additional information and to ensure that you make the best choice for your Tacoma.
As always, feel free to DM the owners on IG to ask any additional questions about their setup if needed.
Enjoy!
Top Brands Featured
Tacoma Bug+ Stone Deflectors
Hood Deflector Basics
Buying a new Tacoma is no small purchase, and spending just a little more on a simple accessory that protects its paint is worth every penny.
A premium quality bug/rock deflector will cost between $60 – $100, depending on the brand. When comparing that price to a new windshield deductible or repainting your engine hood, it's not too bad.
How Does It Work?
A hood deflector is a durable acrylic strip, which is mounted onto the hood of your vehicle. It aids in diverting sand, small rocks, bugs, and other debris away from the truck's body and windshield. Now, a bug deflector isn't perfect, nor will it guarantee your truck's safety from these road hazards, but it helps immensely.
Bug deflectors change the aerodynamics of your truck while driving by directing the air upwards and over the windshield so that lightweight pebbles and insects are directed away from your rig. They typically mount in minutes using strong 3M automotive tape and they don't need for drilling. Some will mount with additional hardware using factory holes already under your hood.
Different Styles
Styles will differ in both deflector and ridge height. A ridge that's too low may not be efficient as it may have little effect on the airflow. This option does look very sleek, but may not offer the best protection. On the other hand, a deflector with a ridge that is too high can also prove ineffective by having too much drag and not allowing the air to properly go over your Tacoma.
Bug deflectors come in a range of tints and finishes to complement your truck's color and accents. There are various options ranging from light tint to dark smoke, dark black, or even a translucent grey, depending on the brand. Either way, it's a great way to both enhance and protect your truck's appearance.
1. John Buchan (@jyota16) – WeatherTech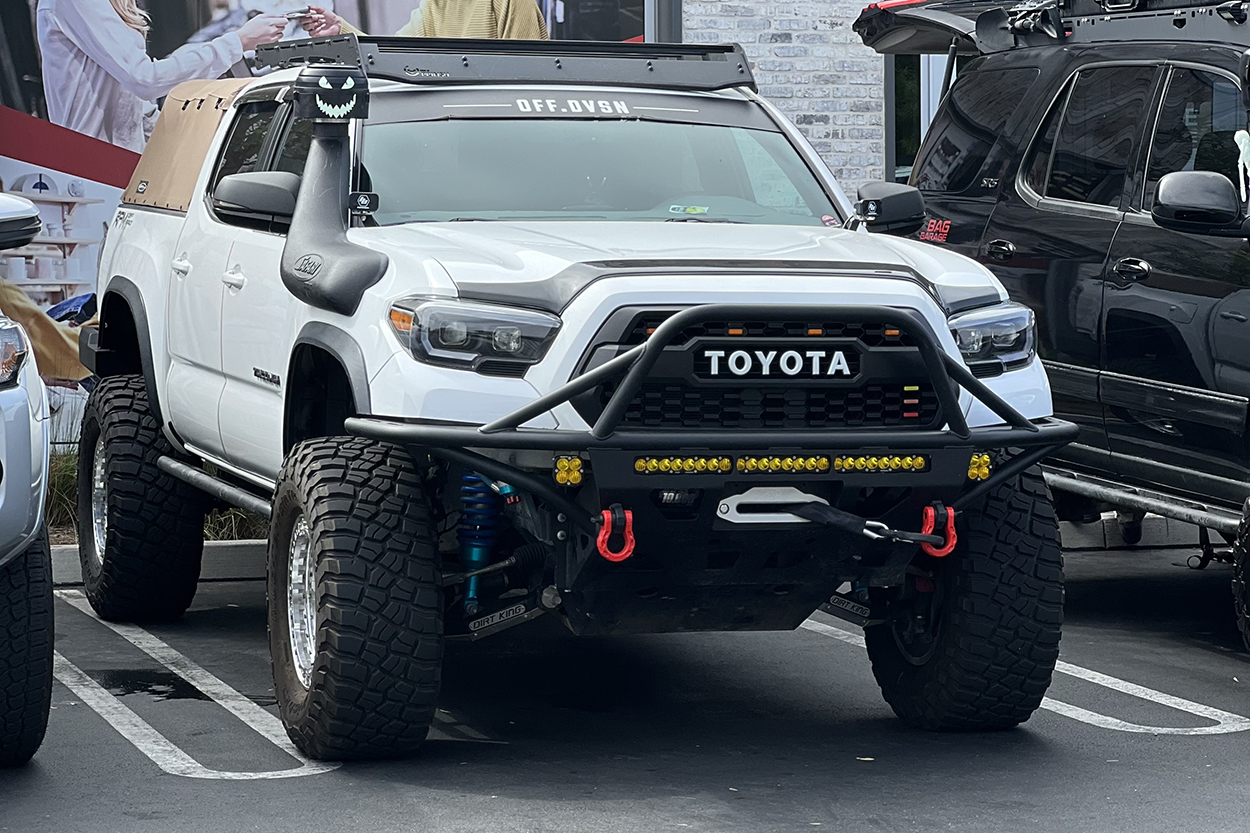 Bug Deflector Details
Model: Low Profile | Dark Smoke
Price: $70
What Do You Like About The Bug Deflector You Went With?
I added this hood deflector because I was tired of debris chipping the front of my hood. It was a great price and a straightforward install. Since installing the hood deflector, I have noticed I have fewer items impacting my hood and windshield. I also haven't noticed any more paint chipping on the hood!
2. Jon Rivera (@_roamwithjon) – WeatherTech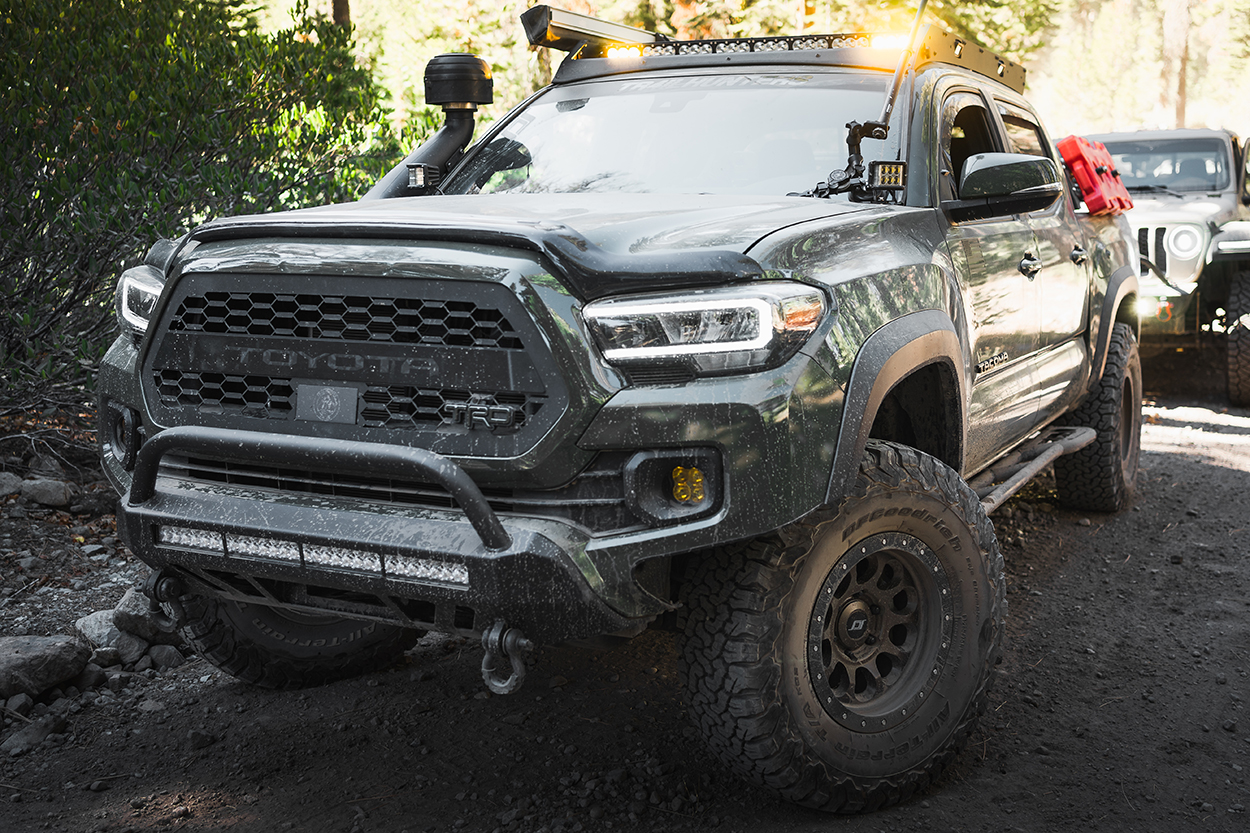 Bug Deflector Details
Model: Stone & Bug Deflector
Price: $70
What Do You Like About The Bug Deflector You Went With?
Personally, I like the look of a big deflector. We had a similar one on our old Chevy S10, so it brings a little old school to the new school. It's also big enough actually to work as a bug and rock deflector. The Stone & Bug Deflector has saved my hood from countless bugs and other flying objects.
3. Mo Basal (@onionsdaddy) – WeatherTech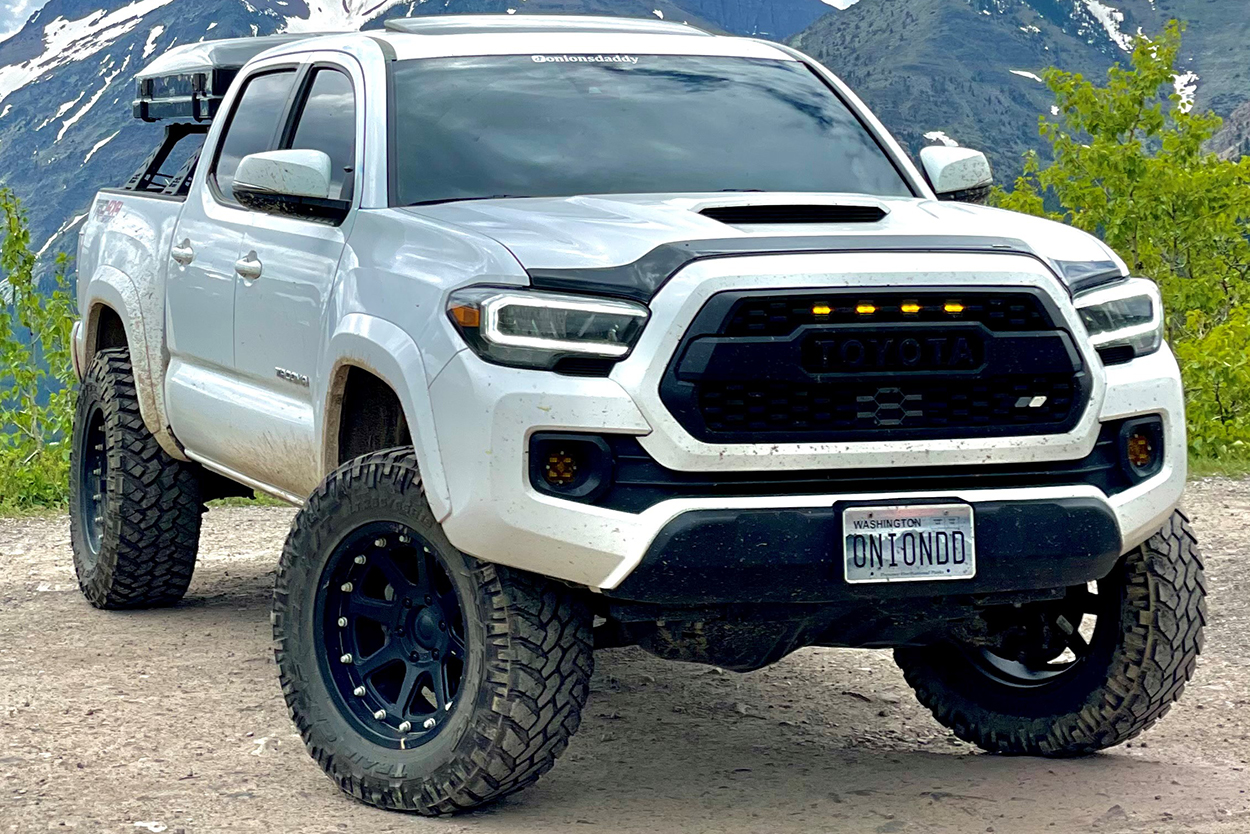 Bug Deflector Details
Model: Low Profile | Dark Smoke
Price: $70
What Do You Like About The Bug Deflector You Went With?
I got my hood deflector as a gift because I do a lot of long road trips around the country. I noticed that every few hundred miles, I have to stop for gas and scrub my windshield from all the bugs. While I still have to clean the windshield regularly, it takes 15% of my original effort after I installed the deflector.
4. Jesus B. Dela Cruz Jr. (@tacodobowrx) – Auto Vent Shade (AVS)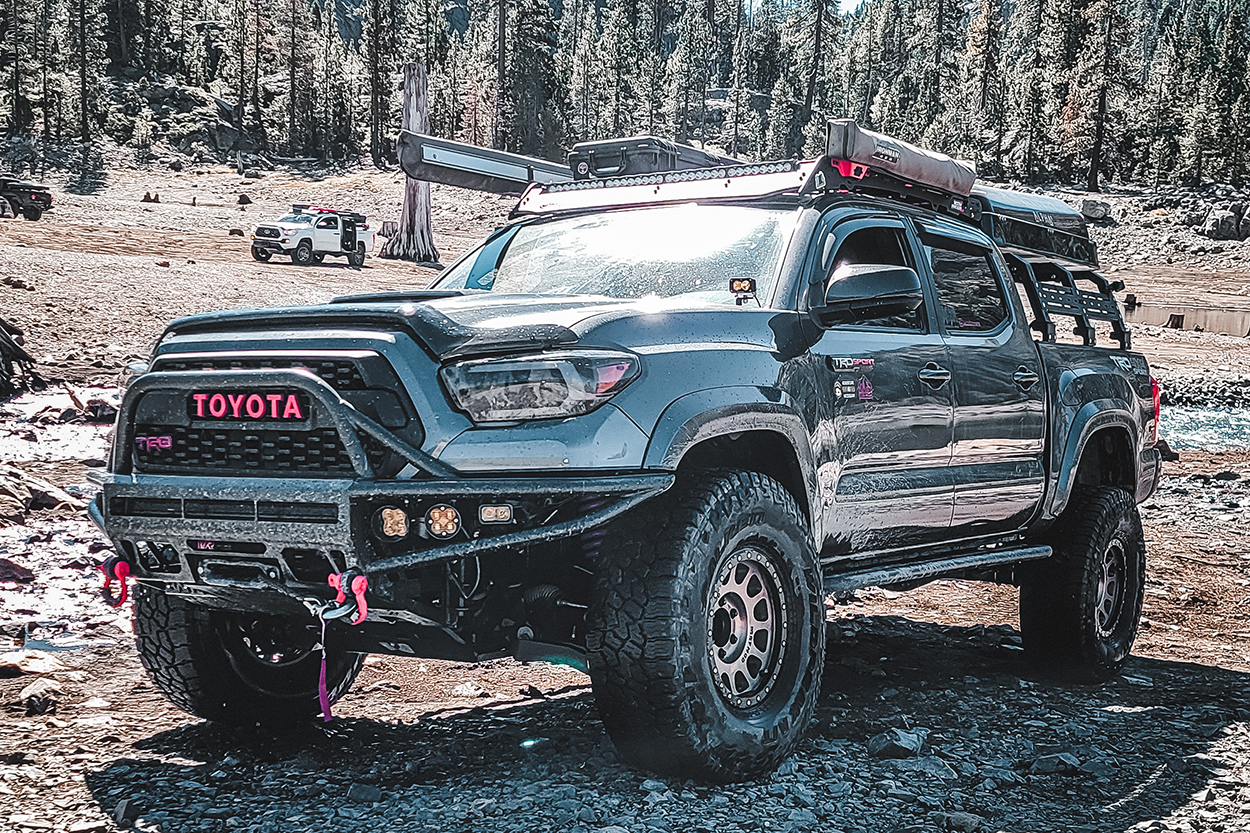 Bug Deflector Details
Model: Bugflector 2
Price: $75
What Do You Like About The Bug Deflector You Went With?
I added this to my Tacoma mostly to stop rocks from hitting my hood and windshield. I also installed it to keep the bugs off of my windshield while driving. The bug deflector adds a nice touch to the look of the Tacoma as well in my opinion. It's very easy to install and I would say that it's worth the buy.
Final Thoughts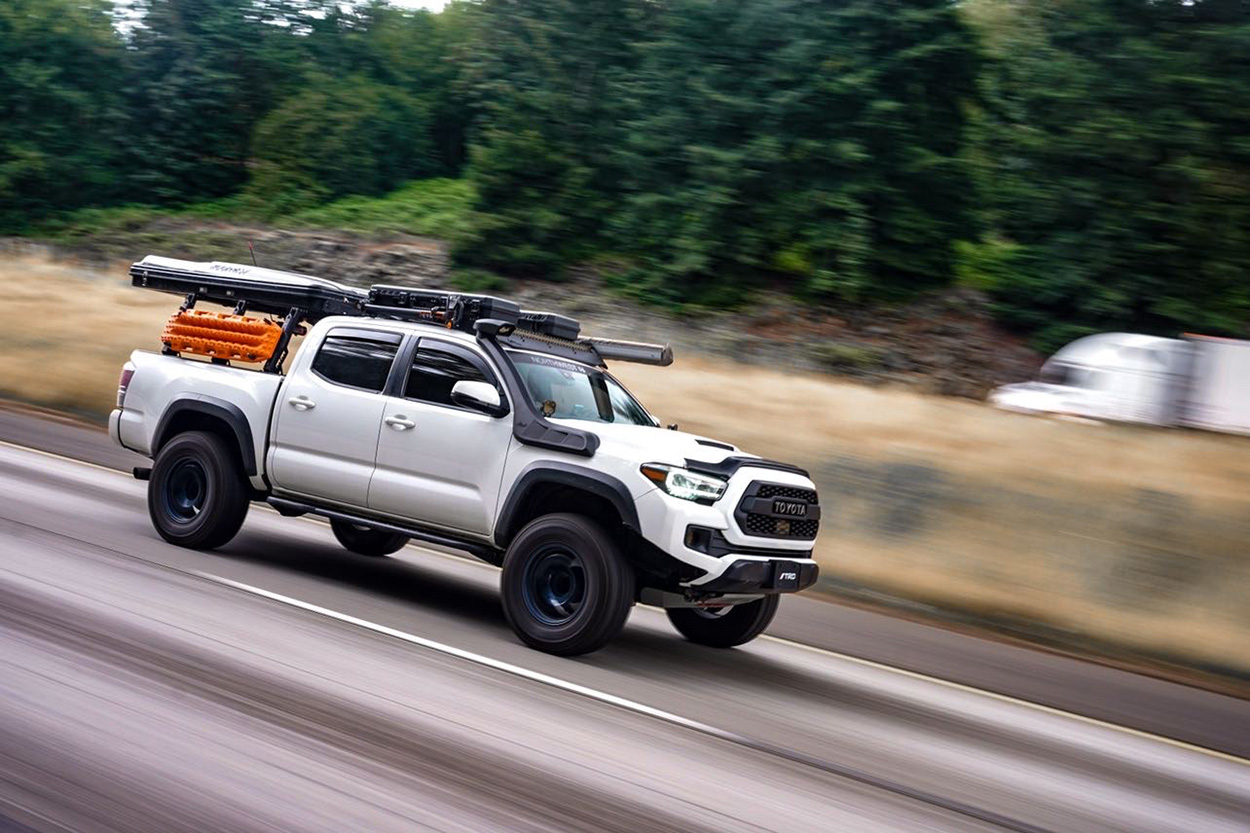 Overall, bug deflectors are a great way to minimize damage to the body of your truck. They also add a nice little front-end appearance to your Tacoma. I personally think that the Tacoma and 4Runner look great with them.
When you purchase, always make sure that you get a deflector that is specific to your Tacoma's make and model. The second-gen won't fit the third-gen, for example. Also make sure that it is made from high-quality material that is flex, scratch, and crack-resistant.
If you want to be featured for Taco Tuesday, submit your build through TrailTacoma.com/Feature. Next week's Taco Tuesday will be featuring Bed Storage Options that owners are running and what they like about them. We're looking for sweet rides to showcase! If this is you and you love your setup, send in your details because we want to see it.
Thanks for reading guys. I'll see you next week!