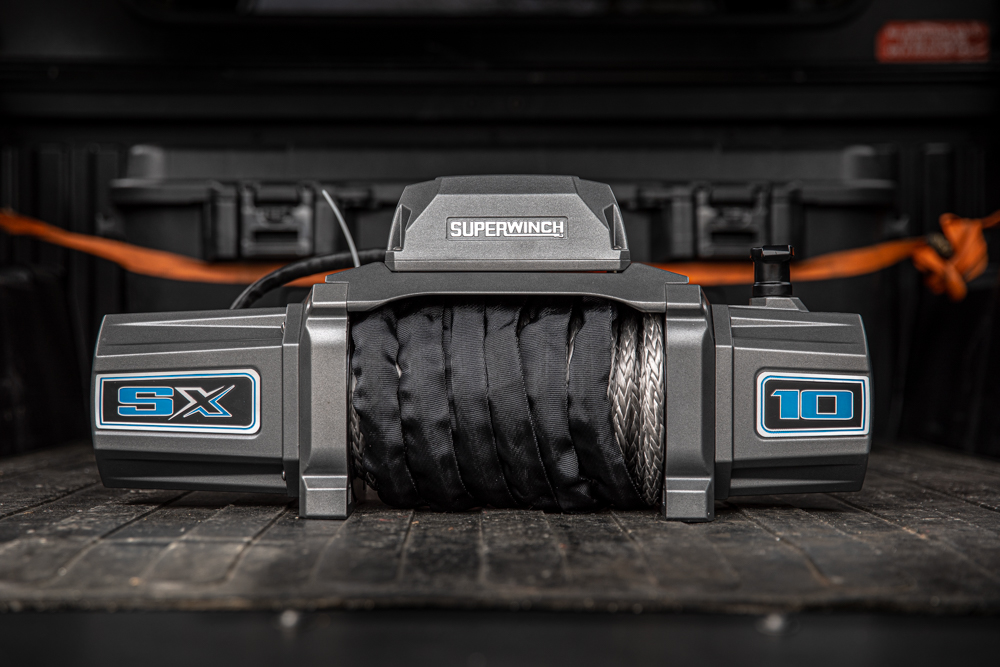 Superwinch SX10SR (10,000 lb.) Winch With Synthetic Rope: Install, Long Term Review & Overview – Mounted on Hybrid Bumper On 3rd Gen Tacoma
Let's talk winch. I think it's fair to say that if you're looking for the best recovery tool, it would have to be a winch. I guess you could argue that's an opinion, but I believe many would agree.
My Tacoma is my third off-road/overland build, and I've run a winch on every single one. From the beginning, I knew that I needed items that would get me out of a sketchy situation. Being from the Midwest before the days of IG meant that we had to travel 14-30 hours away from home and also had difficulty finding wheeling buddies. That meant my trucks had to be super self-sufficient. Now, I may have gone a bit overboard with gear and accessories in the past – however, one part that I never questioned buying/bringing was my winch.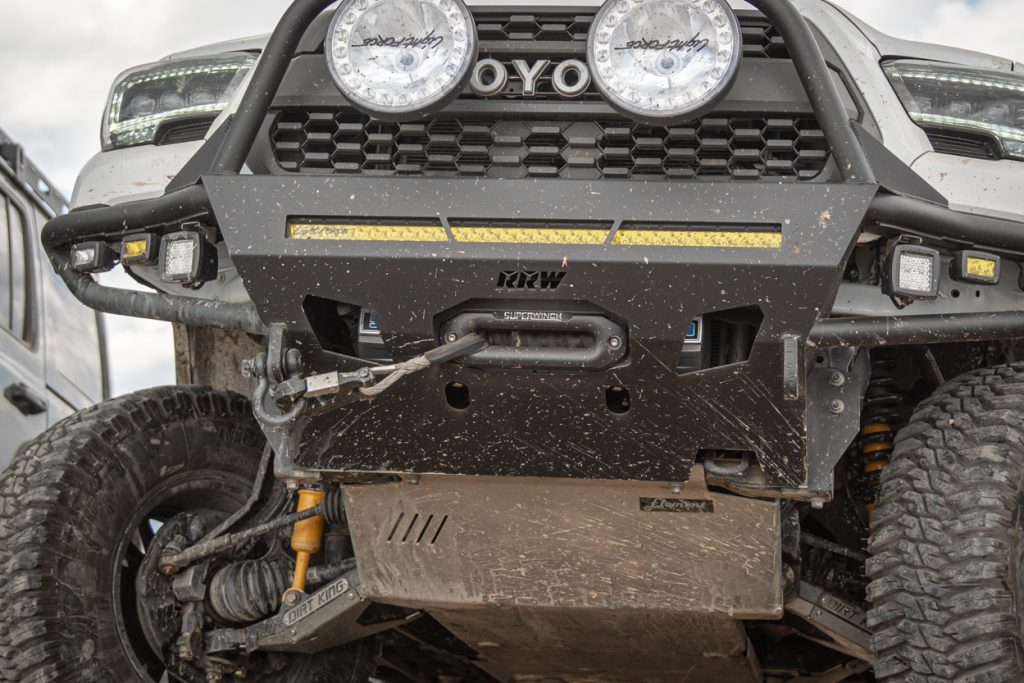 I've been relatively fortunate never to have faced a terrible situation while solo and off the grid – but my winch setups have come in handy more than a few times. Funny enough, more so in recent years when I've been wheeling with a group. The point is, I really believe that a winch is one of those must-have mods. That goes for double if you wheel on your own.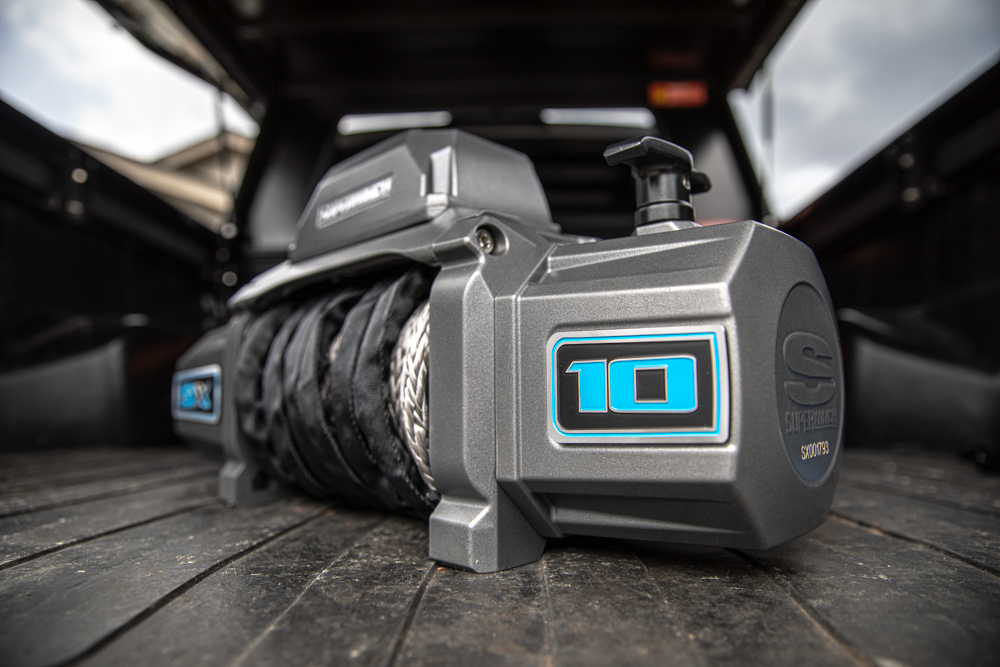 I've had experiences with a handful of winches in the past, but many of them left me a little disappointed. Either they were way overpriced (even if they performed well), or they were cheap and broke prematurely. While doing research for my next winch, I came upon Superwinch. I hadn't heard much about these guys, especially in the Toyota community, but the specifications and features seemed really good. I also learned that Superwinch is owned by Westin Automotive – a company with several decades of experience.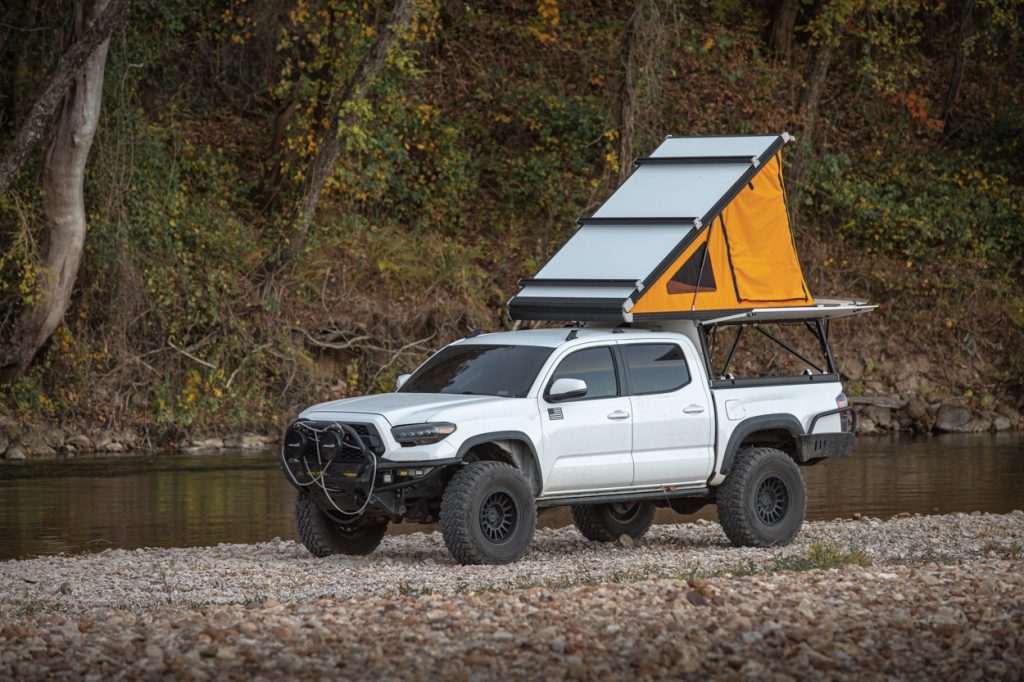 I decided to give this one a go for several other reasons, and I'll get into those in the following sections. Let's take a deeper look at the Superwinch SX10.
Find It Online
Superwinch SX10 – Install & Review
Specifications & Features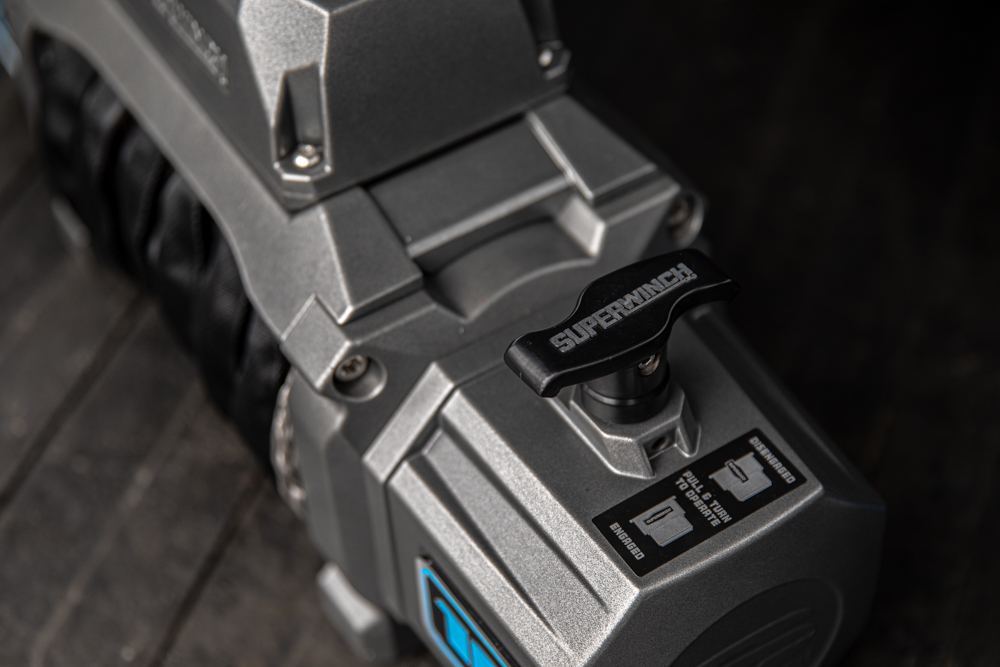 This particular winch retails for about $750. All things considered, I'd say that a pretty fair price. Especially since you're getting the synthetic rope included right off the bat.
Let's run through some of the key features and specifications of the Superwinch. All of them come standard on this model.
Rated for 10k lbs. of line pull
5.5 horsepower motor (sealed)
Control box can be relocated
Wireless & wired remotes included
Smooth operating clutch handle
3-stage planetary gearing (218:1)
80 feet of 3/8 inch synthetic rope
large winch hook
aluminum fairlead
automatic mechanical brake
rated as IP-68 (water and dust proofing standard)
limited lifetime mechanical warranty + 7-year limited electrical
If you've got an idea of what a solid winch looks like, you can probably tell that the Superwinch seems excellent on paper. It performs too, but we'll get into that later on.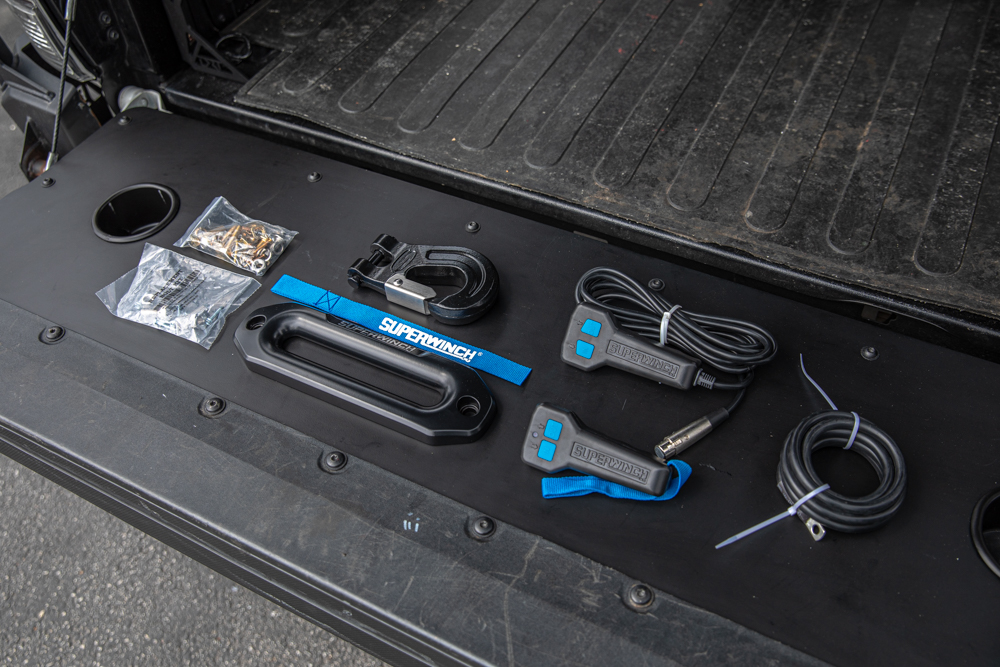 The kit comes complete with the winch and everything you see above. Having two remotes is a neat little feature!
Mounting/Installing The Superwinch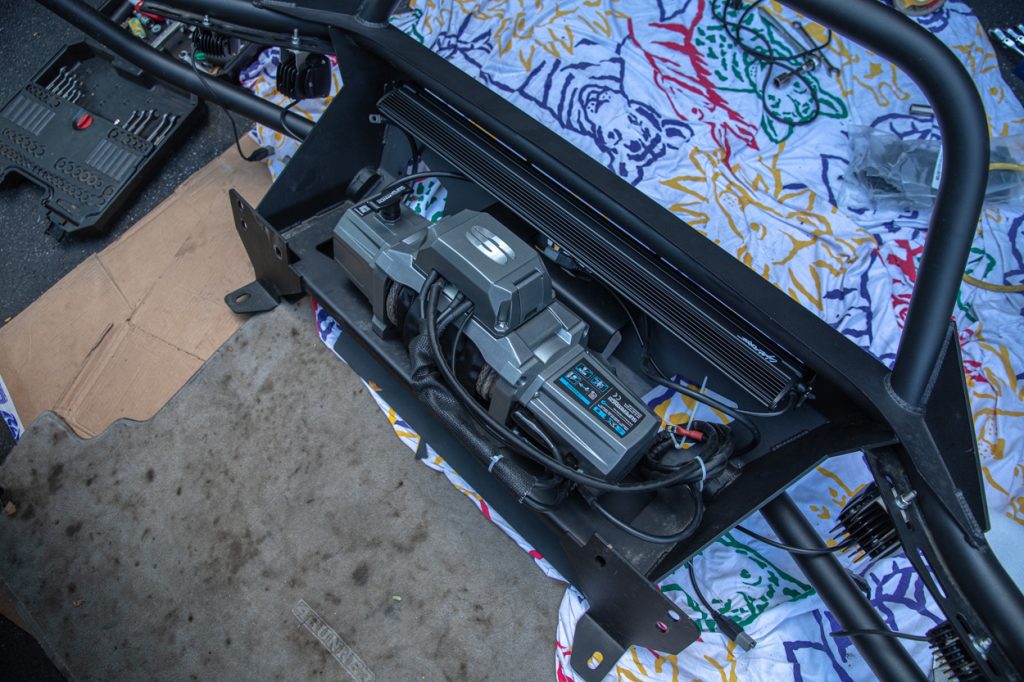 The way you mount your winch will vary from setup to setup. The following few sections serve as a general guide for how I went about my installation. The Superwinch also comes with an install guide to assist the process.
Connect & Check All Electrical Connections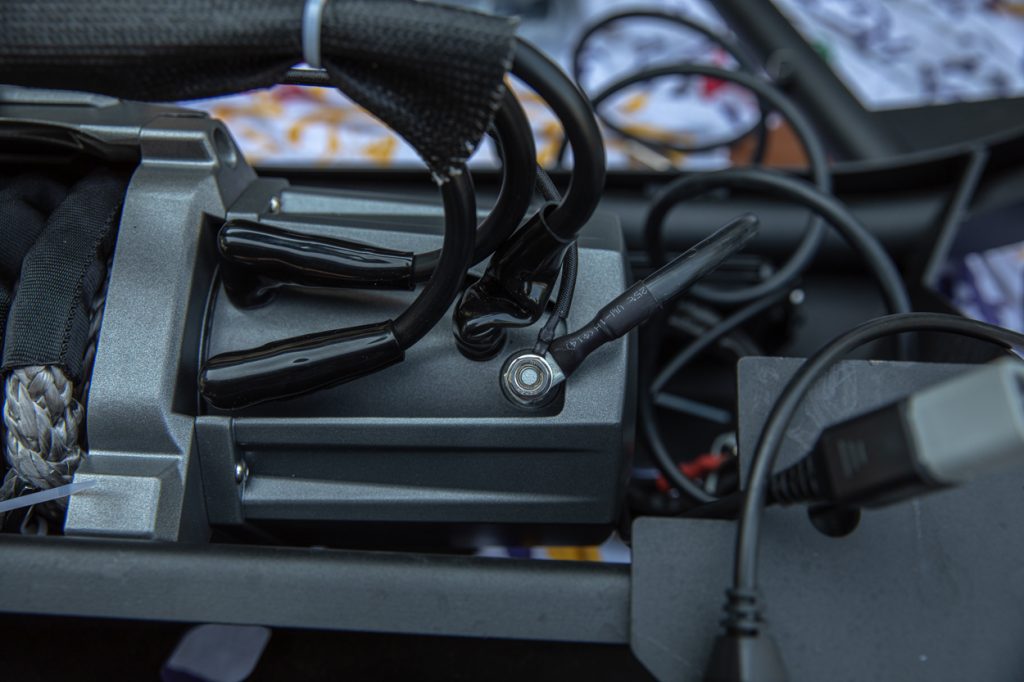 Before I finished mounting the winch to the bumper, I made sure all the electrical connections were in the appropriate place. Again, the install guide outlines this very easily, and most of the connections come already installed.
Relocating The Control Box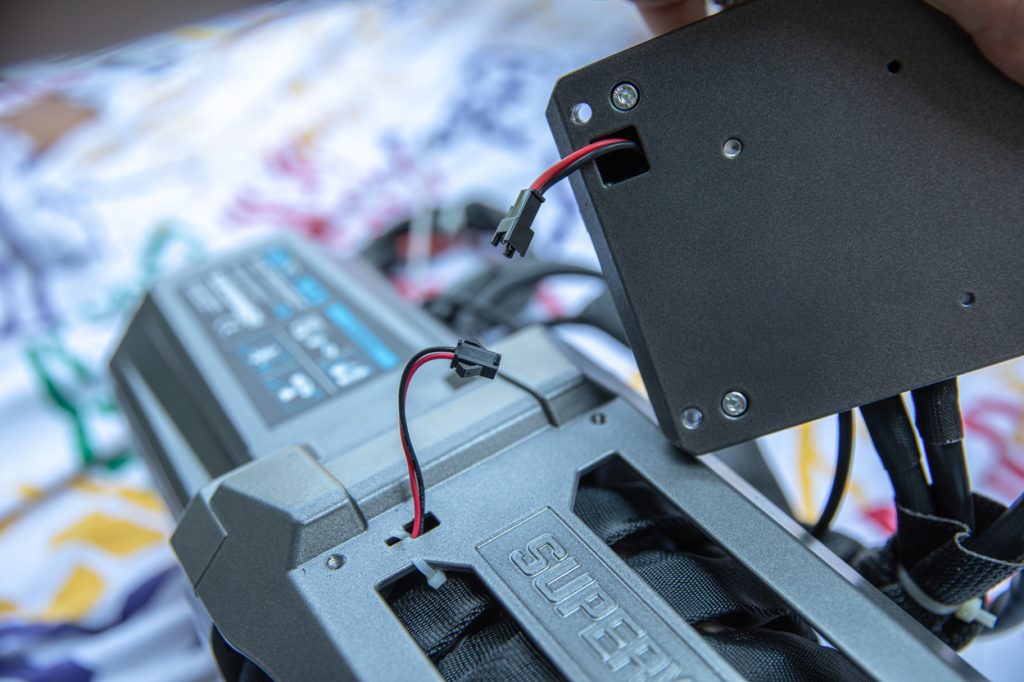 If your setup calls for it, the control box can be relocated. It just needs to be separated from the winch itself and opened up to release the extra length of wire. I, however, chose to go a different route.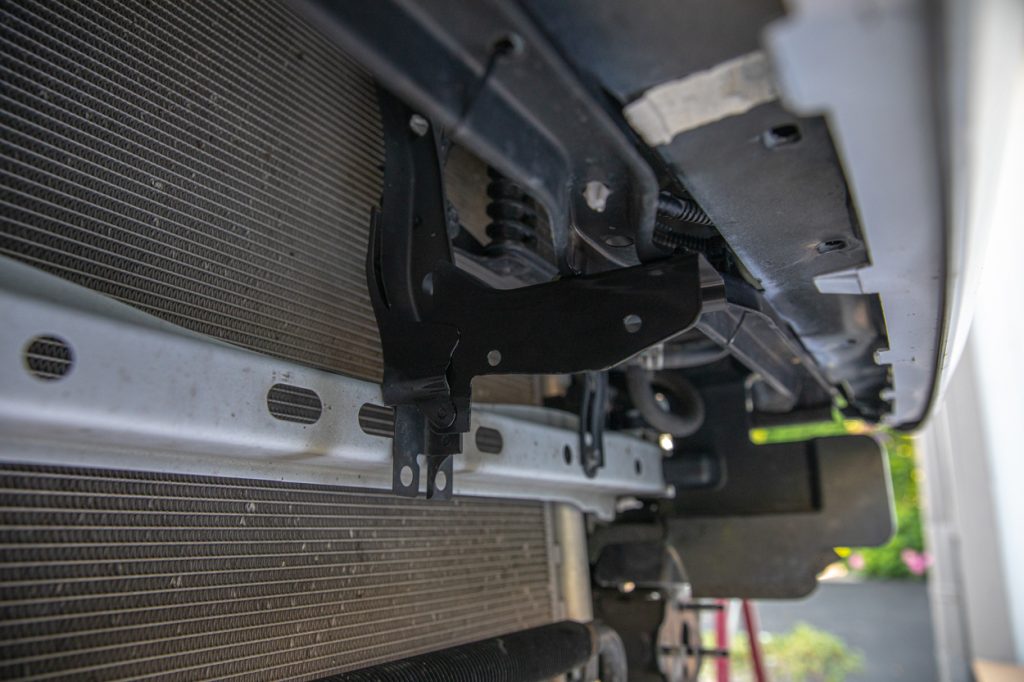 I didn't want to deal with relocating the box, which really isn't that big of a deal, but I chose to notch the support bar for the grille/bumper.
This took a few tries, but I cut enough off to squeeze the winch in. I gave it a quick spray with some Steel-It and called it a day.
Mounting Winch To Bumper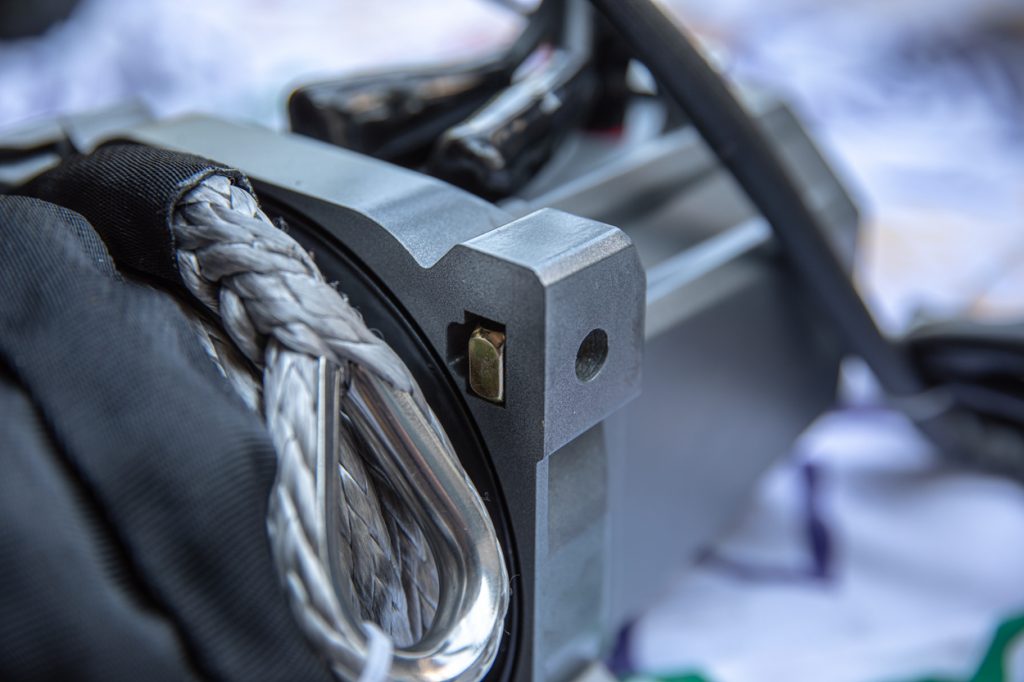 The winch will bolt right up to any standard winch bumper/plate, etc. You just need to carefully hold the nuts inside the slots in the winch while you first get them connected.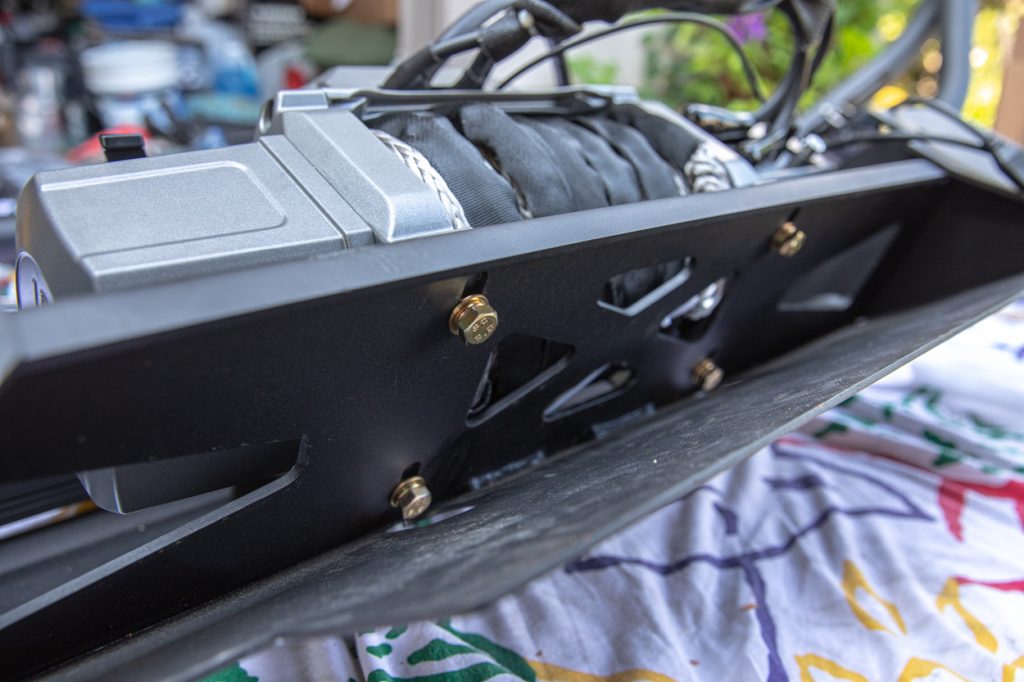 The winch will look somewhat similar to what you see above once it's connected.
Mounting The Fairlead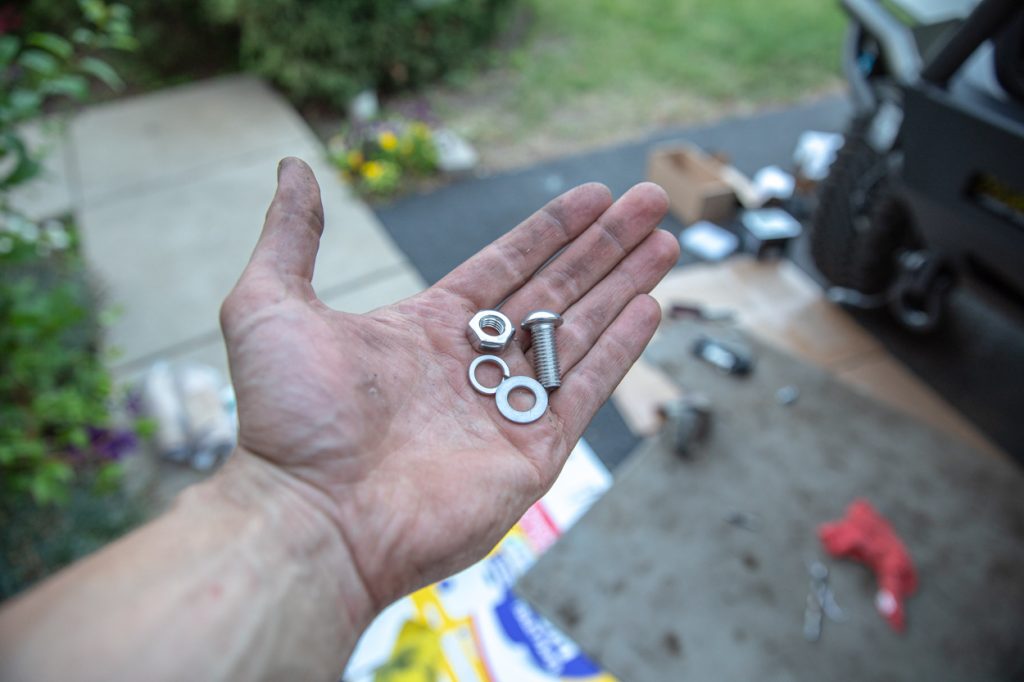 Much like the winch, the provided fairlead attaches to your bumper with the supplied hardware.
Wiring The Winch
This part is easy. You don't need to overthink it. Just attach the positive and negative leads to the battery and the ground to a good factory ground location. That's pretty much it.
Properly Spooling Winch Line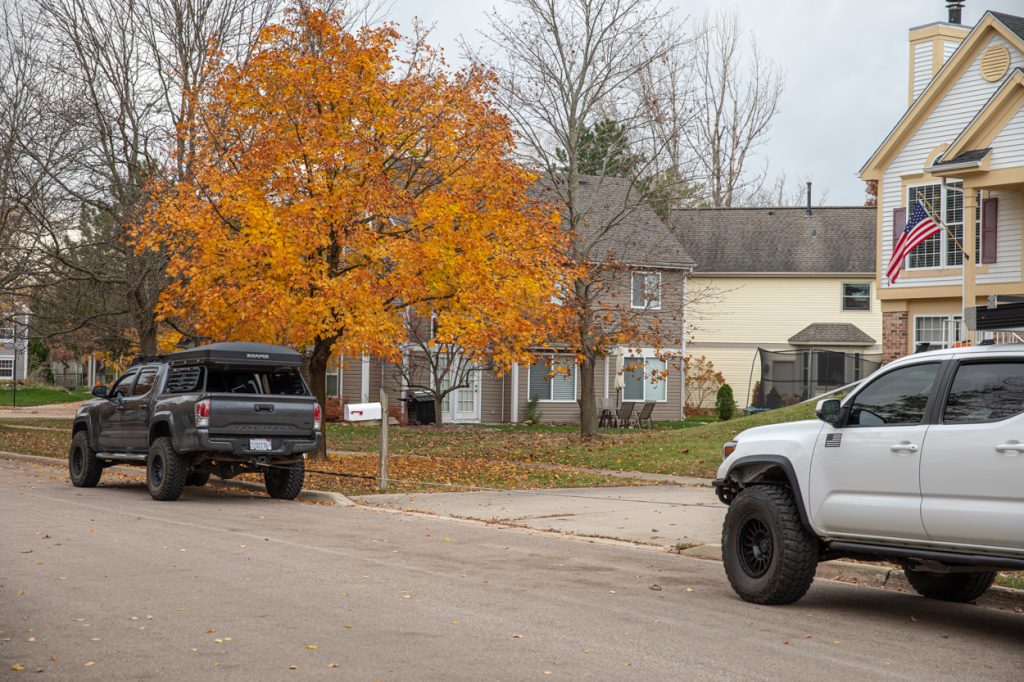 Even with synthetic line, you should stretch your winch line and wind it around the drum properly.
This step is super easy to do. Just unspool your winch line, quickly inspect the rope and rewind it under a little bit of load. I attached my truck to my buddy's, applied the brakes lightly in neutral, and used the remote to pull the winch line in completely. Good to go!
Long Term Review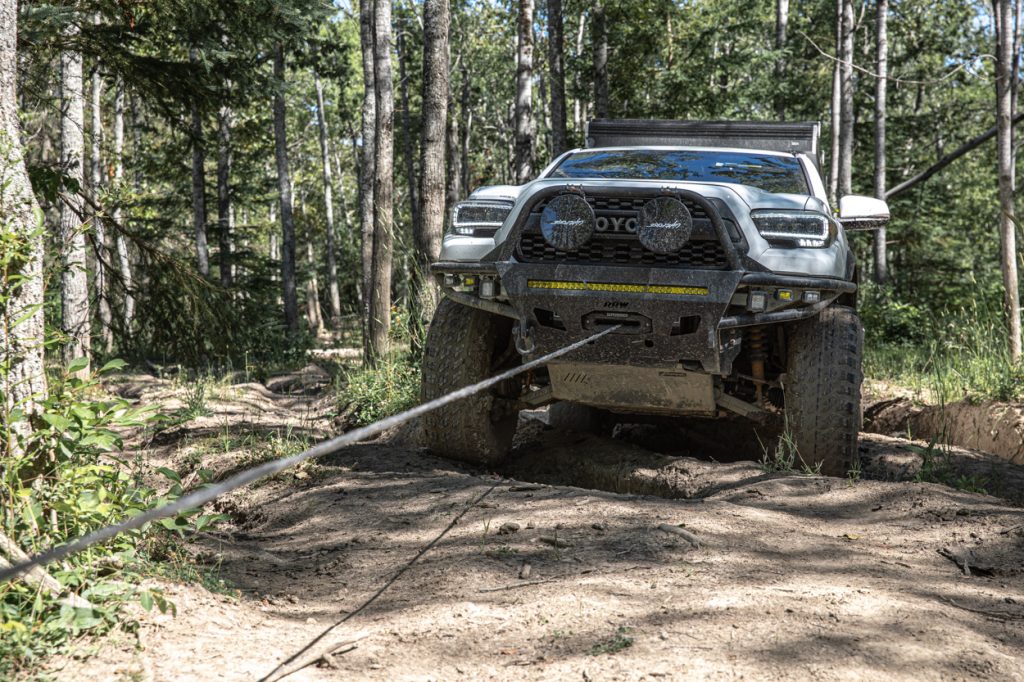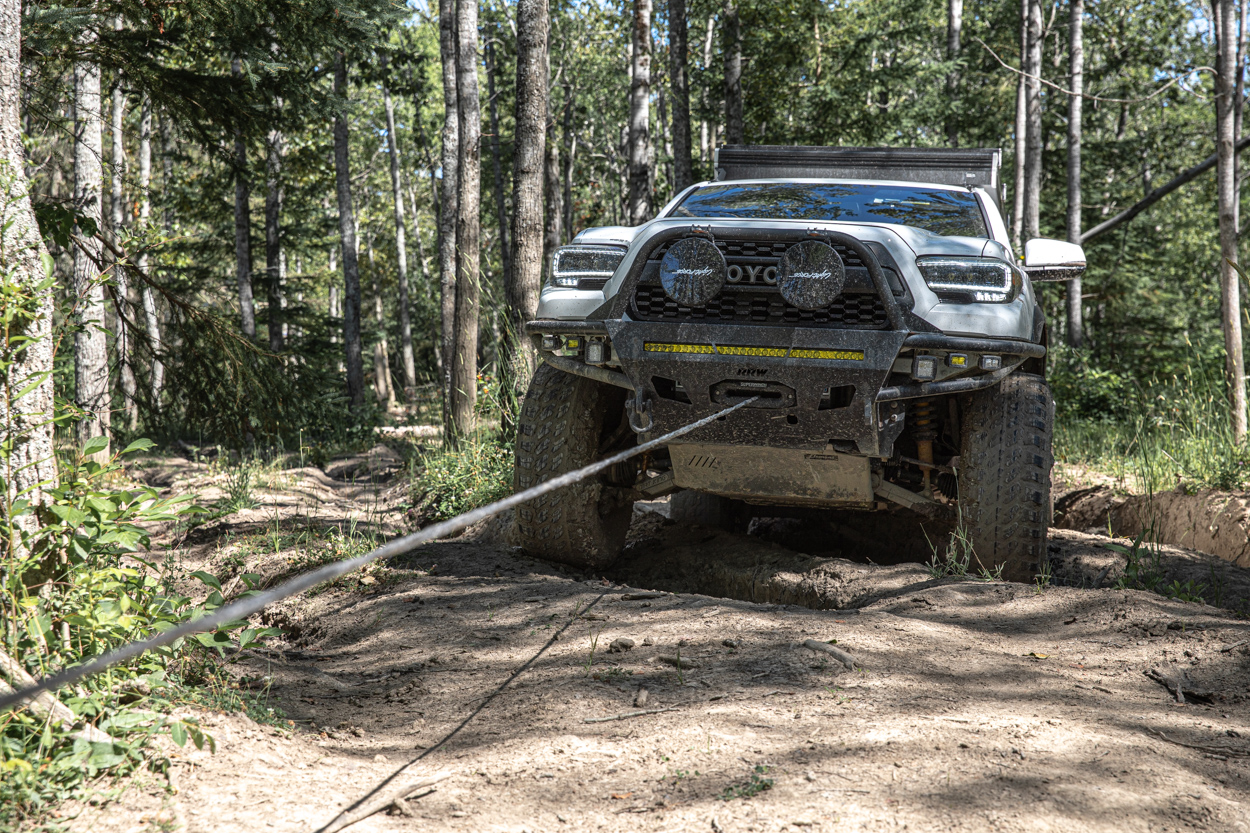 I've run this winch for about a year and have used it a handful of times. It's been through every climate and a Midwest winter. In terms of trails, it's seen all sorts of environments, and I've submerged it entirely more than a handful of times.
I haven't had any issues thus far. Plenty of pulling strength, and the winch has been helpful in a few tricky spots. If we're talking overall performance, after being on my truck for quite a few miles, everything has been great.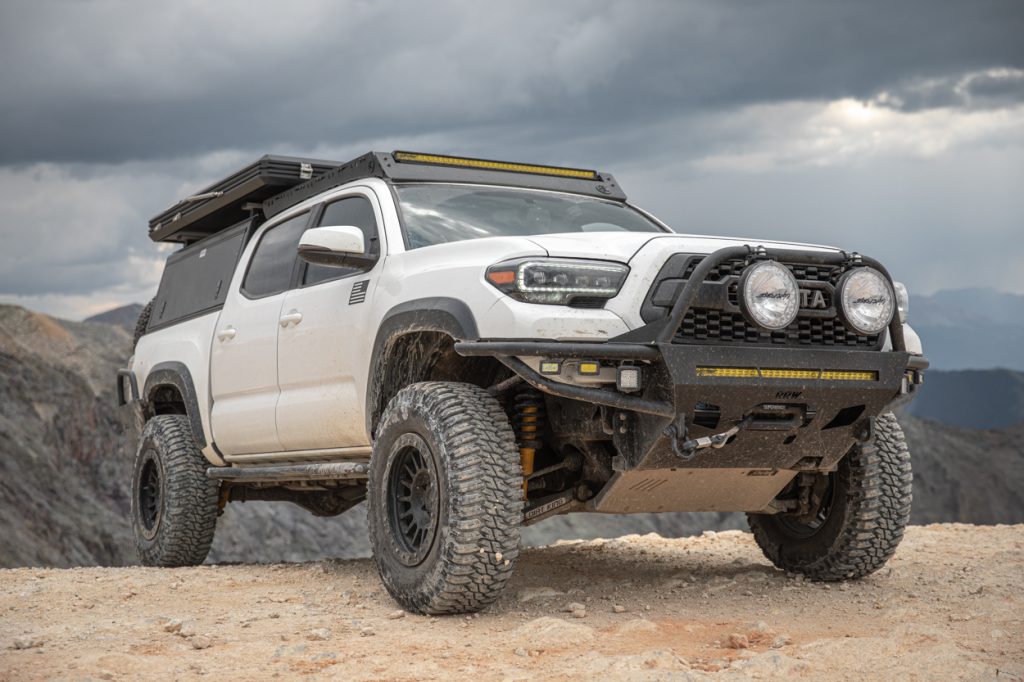 The line spools relatively quickly, and the controls are easy to access. Having the ability to relocate the control box is great too. Personally, I stick to using the wireless remote. I haven't used the wired remote, but it's nice that both are included.
One of my favorite details is the clutch. The clutch operates super smoothly, and unlike other winches, the design makes using the clutch really easy. There's nothing worse than fumbling with a clutch in a tight space when you really need to use your winch.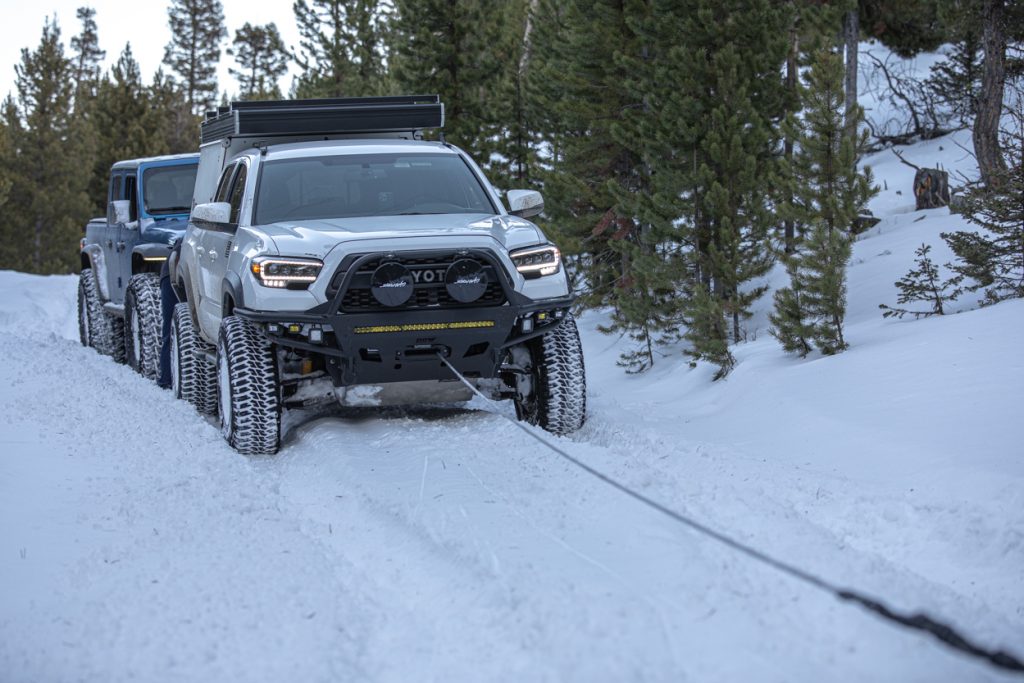 The kit is super complete. Years ago, you couldn't buy anything with this kind of quality. I remember pricing out a Warn M8 winch. With the added synthetic rope, fairlead, and winch hook – the price was easily over $1,000. Now, you can own this entire Superwinch setup for just over $700. You literally cannot go wrong, especially with the massive warranty.
On a final note, I also really like the finish. The gray coating seems durable, and the winch looks good inside the bumper (as much as you can see, anyway). The finished product looks well put together and has the performance to back it up.
At the end of the day, I'm stoked about the SX10. It's probably never going to leave this truck. Super likely that I'll consider buying another one when the time comes.
Final Thoughts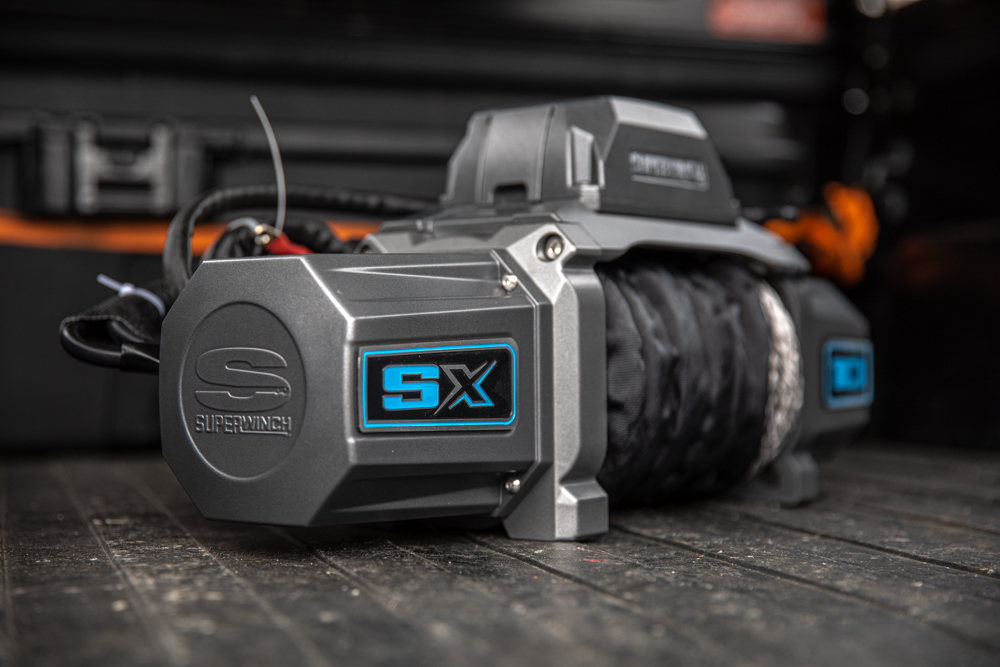 To keep things simple, I recommend giving this winch some serious thought. It's been great since I've owned it, and I don't really have anything bad to say about it. At this price point, it's tough to say anything negative. I also think it's rad to run a lesser-known product and see that the options for running a winch don't come down to 1-2 companies.
Long story short. Great product – great price!