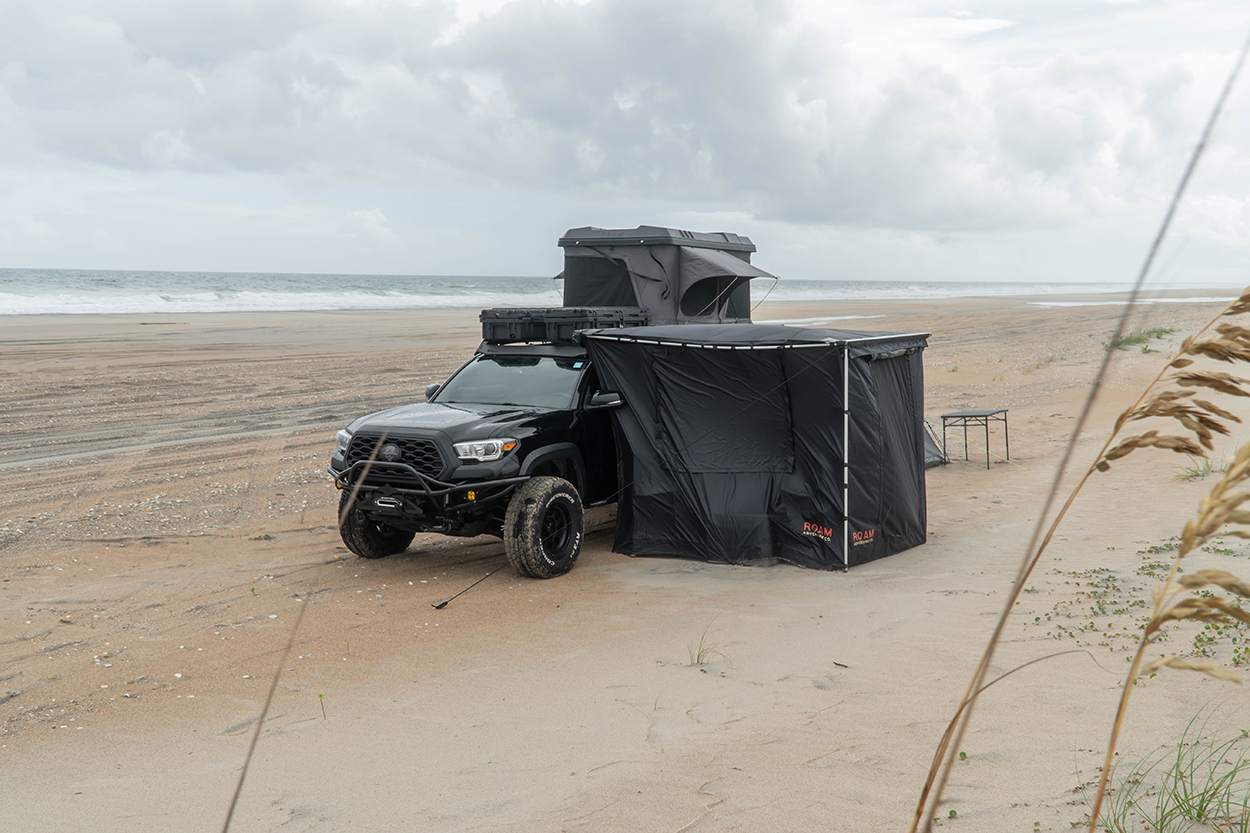 We Asked 5 Tacoma Owners Which Awning They Have Mounted On Their Truck's Roof Rack – Here's What They Said!
This Week's Topic: Awning Setups
Welcome back to another Taco Tuesday! If you missed last week's TT, we looked at RTT & Bed Rack Setups for the Tacoma. This week, we will round out the overlanding camping theme with awning setups. All of these trucks have them mounted on their roof, via a roof rack.
As always, feel free to DM the owners on IG to ask any additional questions about their setup if needed.
Enjoy!
Top Brands Featured
Why Should You Add An Awning To Your Tacoma?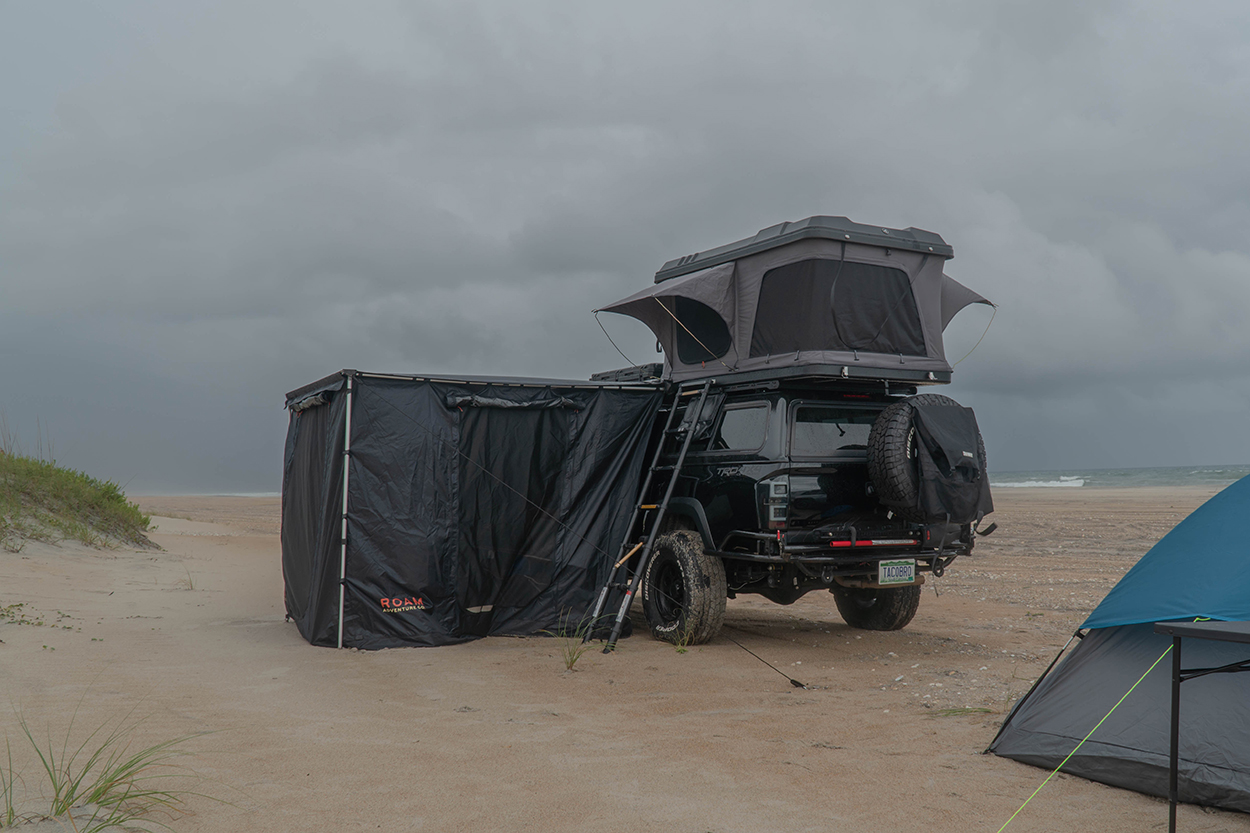 Awnings are a simple way to protect yourself from the elements whether that be sun or rain. In addition to sun protection, awnings are often seen as extensions of your camping space. They are a must-have in my opinion if you plan on doing any extended overlanding trips with your rig. Below are some examples of why you may want to look into adding an awning to your setup.
Protection From Elements
If you have lived in Arizona like me, or just anywhere hot, then you know how important shade is. It really doesn't take that long to start feeling heat exhaustion during those hot times of the year. Awnings provide much-needed shade that reduces the ambient temperature around your vehicle for added comfort.
Although I don't intentionally hang out in rain or snow storms, I have been caught outside in a monsoon/freak rainstorm unexpectedly. If this happened while camping, having an awning would allow you to be able to enjoy food and friends while sheltered from the elements. It's a true game-changer.
Awnings are especially useful in inclement weather when you want to keep all of your camping gear nice and dry. Or, they can keep the heat off of your coolers and help keep the contents cool.
Camping Perks
Overland builds often use awnings as a central hub for a pretty awesome camping setup. Some individuals will hang string lights from them for evening ambiance, while others will have awnings large enough to cover nearly their entire campsite, those 270° awnings are insane!
Awning rooms (also referred to as an annex) add a little bit of privacy to your camp setup as well. If you are camping by yourself, then this isn't a big deal. However, if you are camping with friends, this is an excellent thing to have for changing or showering in private. You could even sleep inside one. Privacy awning rooms are typically available as an add-on for select awnings and directly attach for a seamless look as you saw in the feature photo above.
1. Kevan White (@

nc_inferno_taco

) –

Overland Vehicle Systems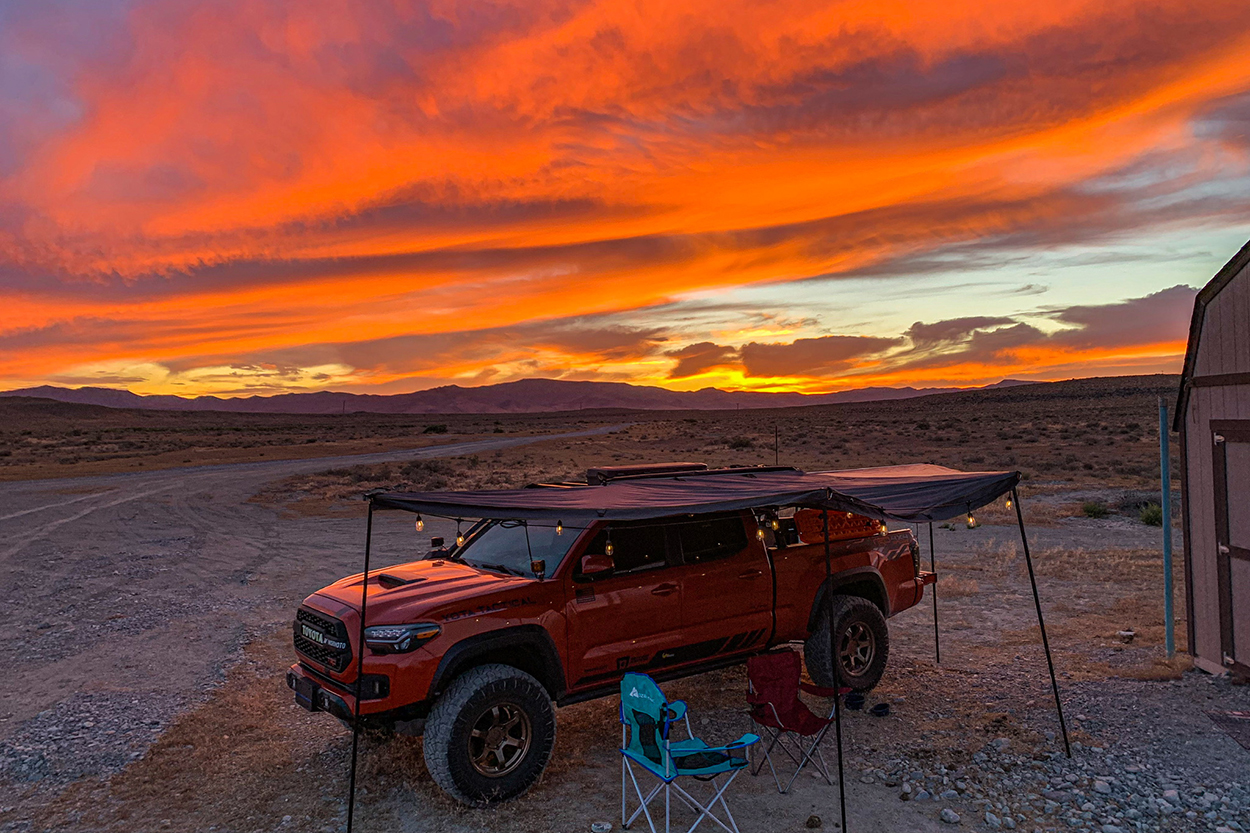 Awning Details
Model:

Nomadic 180° Awning

Price: $500
What Do You Like About Your Setup? 
When zipped up, this awning measures 88″ long and when deployed, is 240″ long. I chose the 180° over the 270° specifically because I was mounting it on the roof and have a mid-height bed rack with my spare on top.
The setup and tear-down of this awning are super simple and fast, which means it is easy to set up even in inclement weather. One of my favorite things about the awning is the solar bistro light set I hang from it when it is deployed. They add quick light to the camp and can be dimmed to add to the ambiance at the campsite. They also sell side panels to make it more shelter-like. I don't have them yet, but they are on my list!
2. Milin Ream (@o

penroad4two

) –

Overland Pros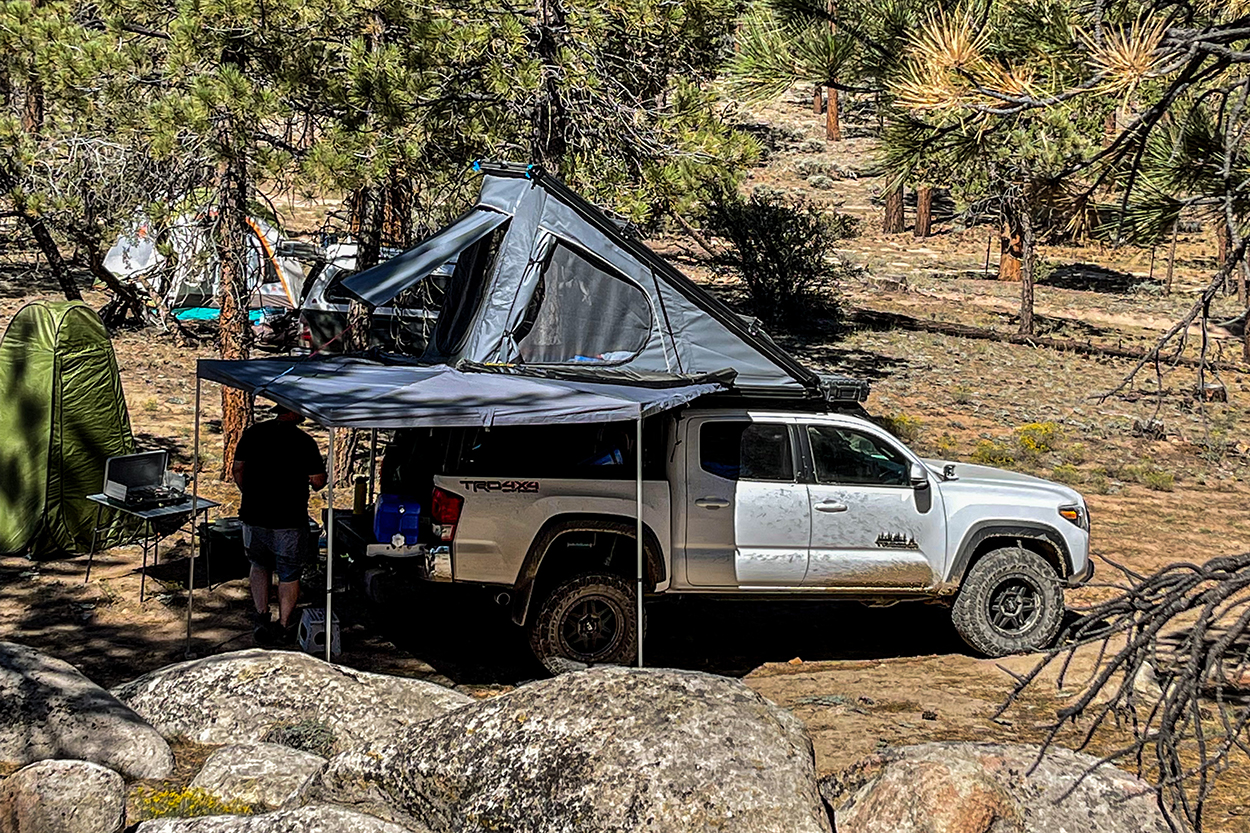 Awning Details
Model:

Wraptor 2000 – 270° Vehicle Mounted Awning

Price: $400
What Do You Like About Your Setup? 
We chose this particular awning to allow for shade/coverage with our SuperPacific truck camper. It was nice to have an awning over the entrance/exit of our camper and across the tailgate while cooking. Most other 270° awnings were out of our price range while Overland Pros offered one that was quality and at a reasonable price. When building out a rig, it is nice to have options for every budget level.
3. Collin Riley (@

bugout_overland

) –

ROAM Adventure Co.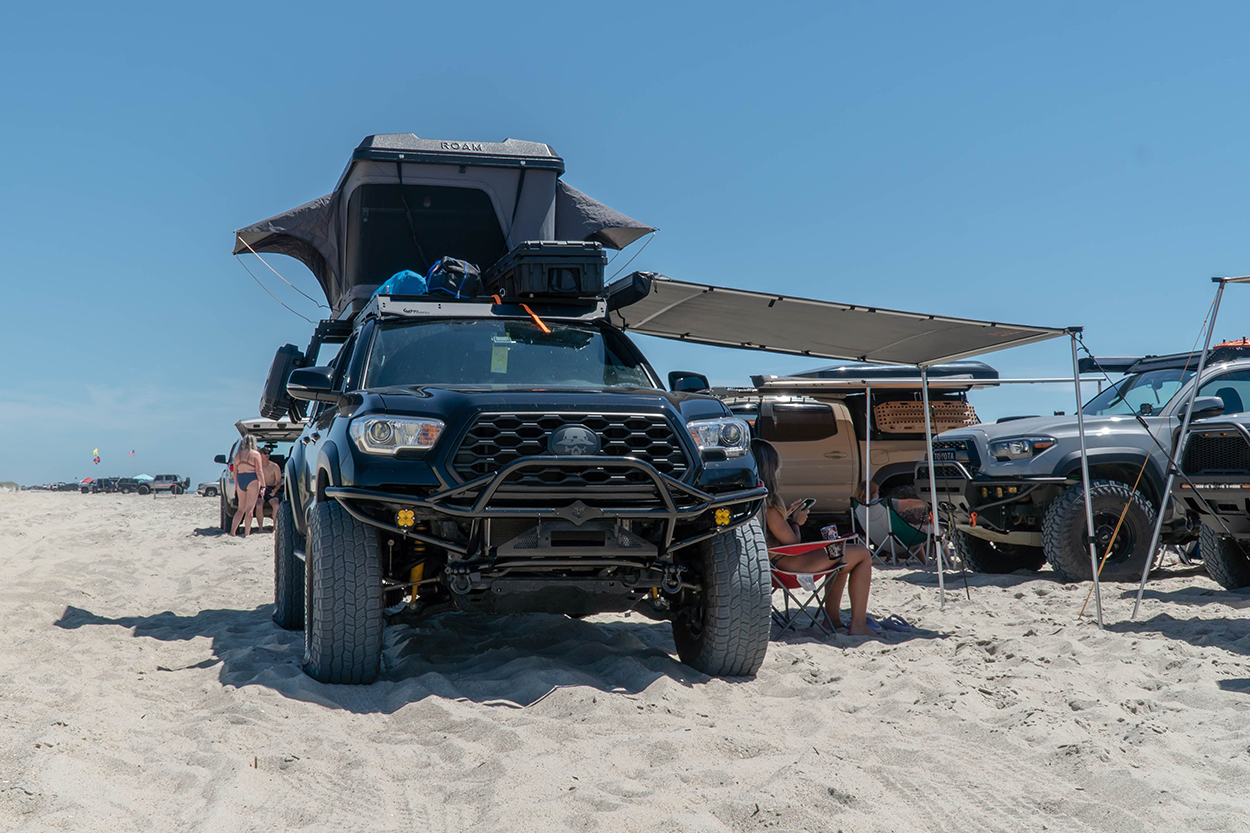 Awning Details
Model:

6.5ft Roof Top Awning w/ Awning Room

Price: $690
What Do You Like About Your Setup? 
I chose this awning and its corresponding room setup because I have always appreciated ROAM's product quality. I knew that this piece of equipment would definitely benefit me out on the trails.
The awning and room are easy to set up and have withstood some severe weather. It has saved us in the woods when we were getting rained on, on the beach when it was 95°+ and there was no other shade available, and on The Outer Banks when we were getting beaten with heavy winds and storms.
I'm definitely proud to represent ROAM equipment on my vehicle and know that they'll stand by their products.
4. Carlton Falke (@t

he_wu_taco

) –

Maxi Trac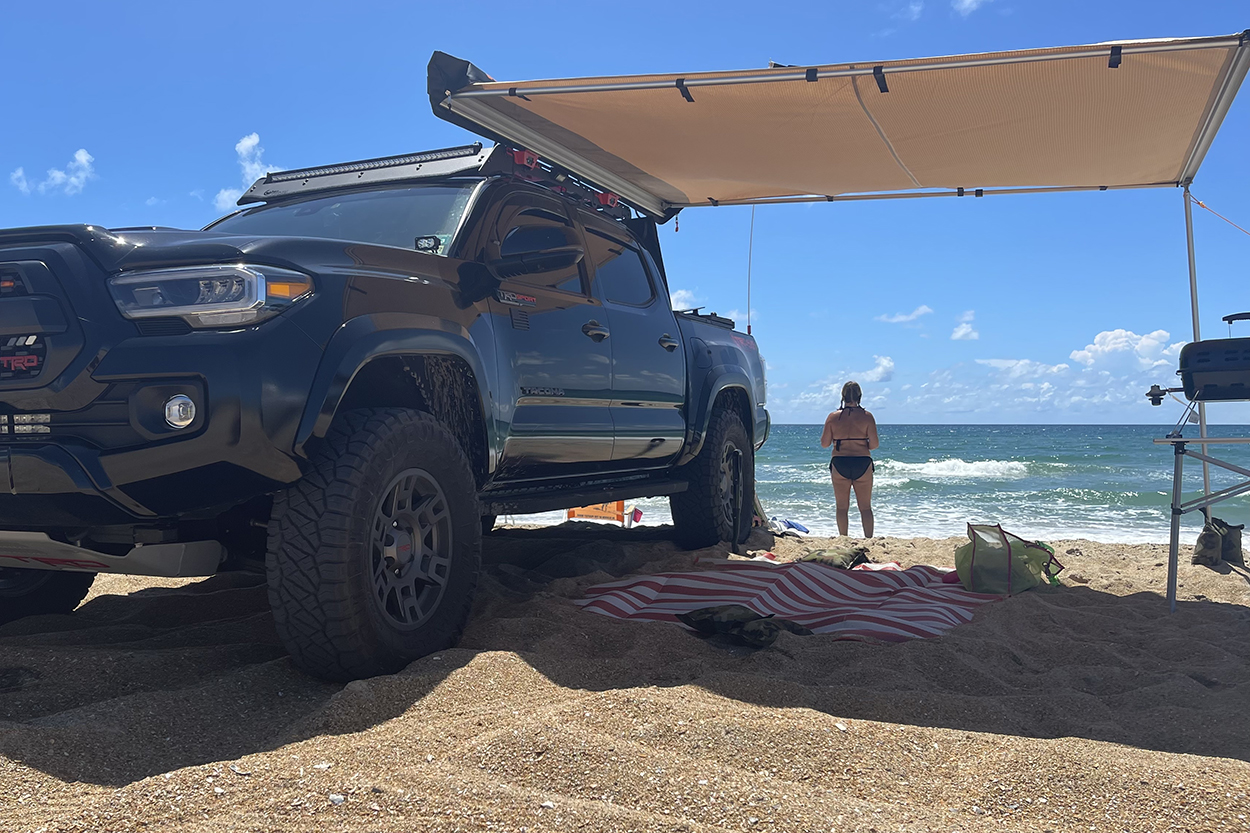 Awning Details
Model:

Maxi Trac Vehicle Awning | 8FT

Price: $100
What Do You Like About Your Setup? 
I wanted something that was longer than the 3-4 foot ones that most Tacoma owners use. My main use for it is at the beach where having maximum shade is a must. I also wanted durability and quality, and that is what I got with this awning. The price was very reasonable as well!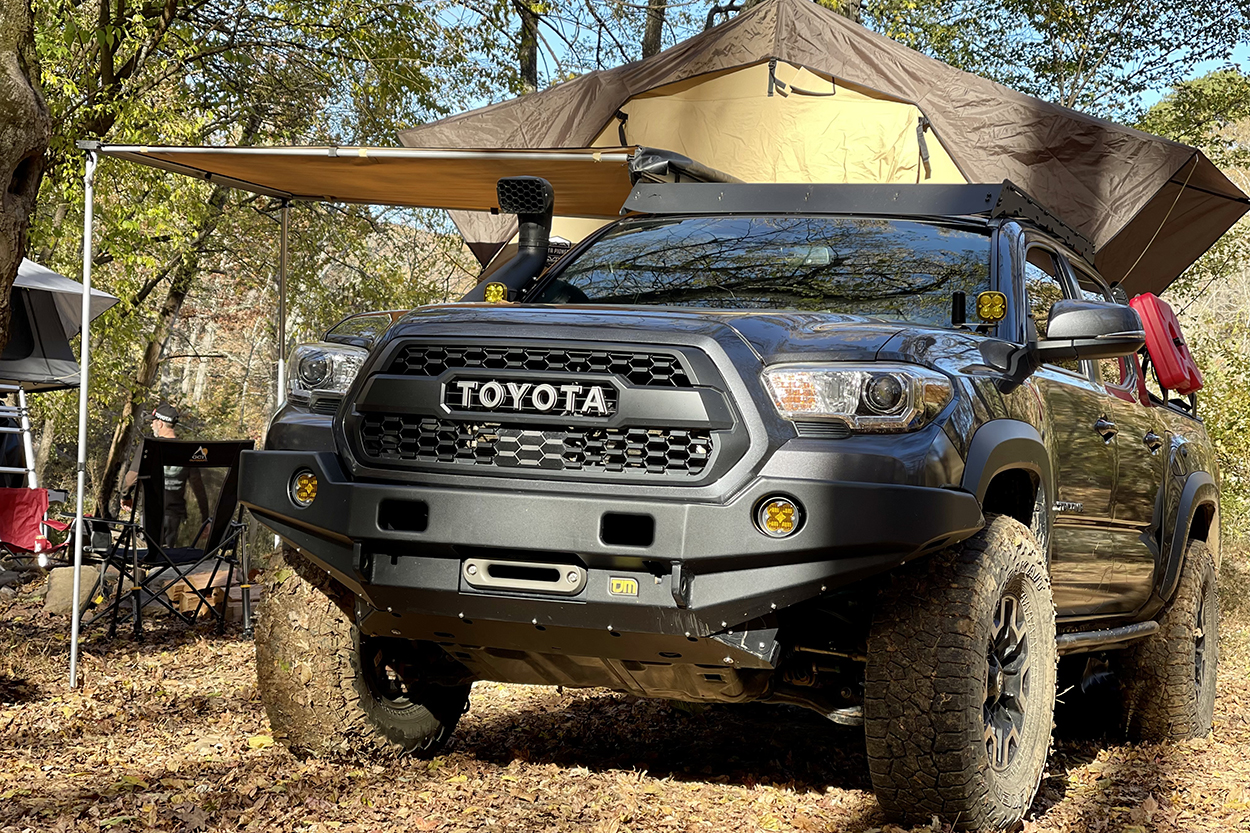 Awning Details
Model:

Pioneer Series 55" Awning

Price: $310
What Do You Like About Your Setup? 
The reason I went with this awning over a longer one was to keep it close to the cab of the truck. I didn't want the awning to get snagged on a branch or tree while I was out on the trails. Here in the Ozarks, the trails are tight with not much room on either side of the truck, so having a smaller awning is a must. This awning is perfect for 2 people trying to stay out of the elements.
Final Thoughts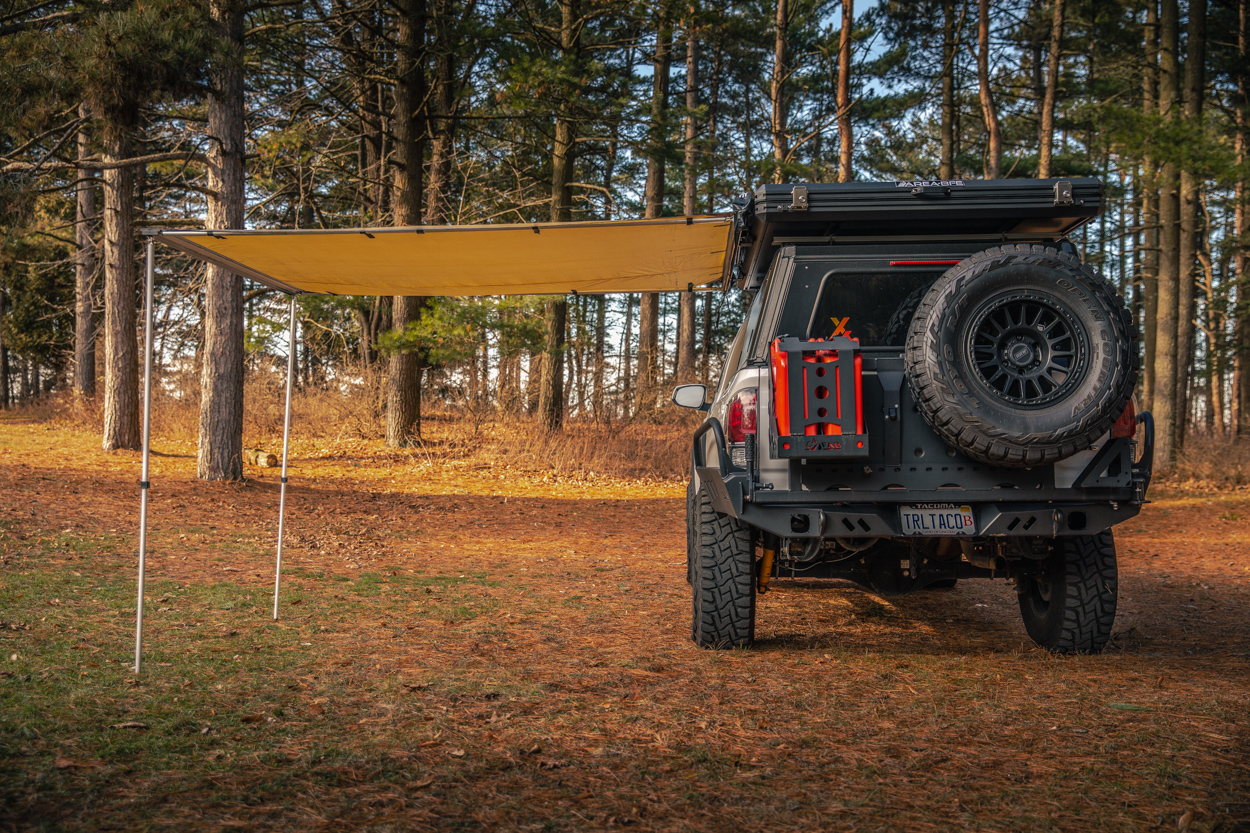 For my next Tacoma build, I will definitely be looking into an awning for my camping needs. I think that awnings are one of those items that when you finally have one, you wonder how you ever got by without it. I think I may opt for a 270° awning to pair with my RTT. Oh boy, I cannot wait!
If you want to be featured for Taco Tuesday, submit your build through TrailTacoma.com/Feature. Next week's Taco Tuesday will be featuring Larger Than Stock Tires that owners are running and what they like about them. We're looking for sweet rides to showcase! If this is you and you love your setup, send in your details because we want to see it.
Thanks for reading guys. I'll see you next week!