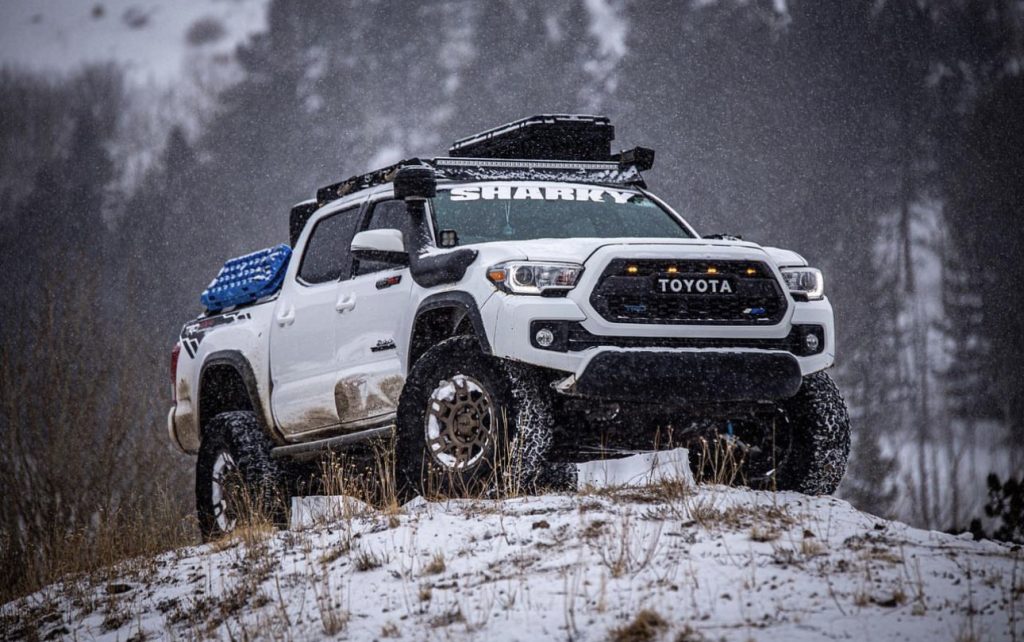 6 Snorkel Setups For The Toyota Tacoma To Protect Your Engine From Water & Dust On Your Next Overland Adventure & Inspire Your Truck Build
This week we are taking a look at snorkel setups for the 3rd Gen Tacoma. Last time, we covered Quicksand Tacoma builds.
I'm sure at this point you have seen and may even know what a snorkel is. For those of you who don't, let's quickly go over this cool modification.
Contrary to popular belief, these additions are not just added for aesthetics but also to protect your truck's air intake as you explore.
Snorkels are responsible for feeding clearer air into the engine when crossing water or sandy trails. Think of it exactly like a snorkel you would use to go snorkeling in the water. Without one, you wouldn't be able to breathe underwater. This same concept applies to your engine. It also helps to get the intake farther away from the dust. You even have the option to add a pre-cleaner, which helps even more with stopping debris.
Note: The builds listed below are in no particular order.
How To Get Featured

Do you want to be featured in a future Taco Tuesday post? We want readers to get inspired by a variety of rigs/products.

Submit your build for Taco Tuesday here to get featured!

We have specific topics for each Taco Tuesday post and we would love to feature your rig!
Top Brand Featured
How Do Snorkels Work?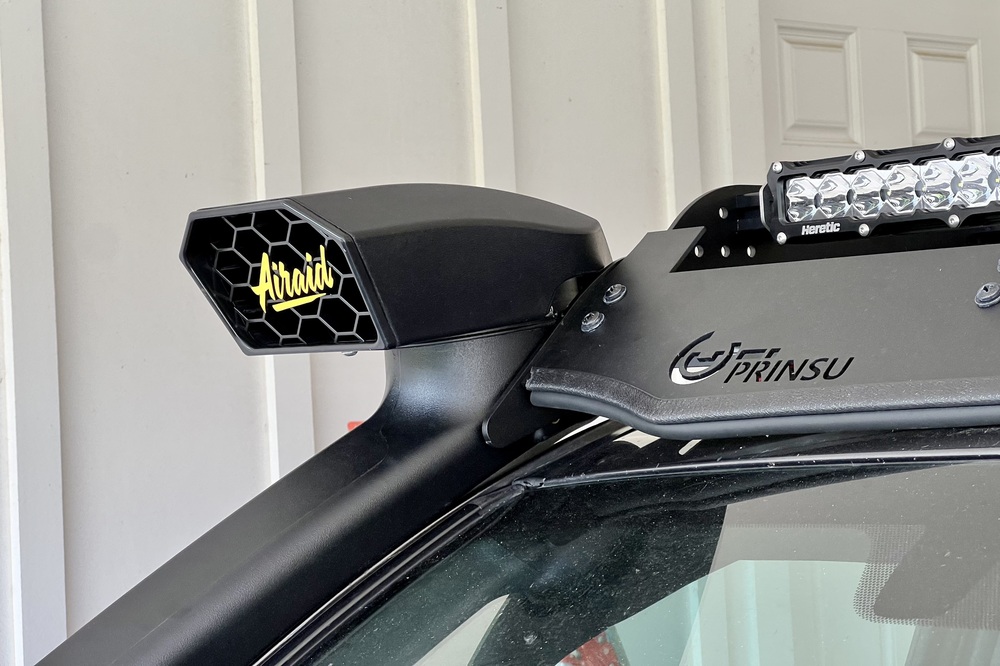 Installing a snorkel isn't too hard. Essentially, you'll have to cut a hole into the side of your fender (I promise it's not as scary as it sounds). A snorkel then mounts to that hole and attaches to your engine's air intake. Voila, your Tacoma has now leveled up and you're prepared to face those deeper water crossings.
But how does it even work, you ask? Well, let's start by going over hydro-locking. Let's say you decide to drive your snorkel-less Tacoma into 3-foot-deep water (on accident, of course). This results in water entering your engine through your air intake, which is located in the front passenger wheel well. That water will flood your engine, ultimately causing it to seize. The repair is very expensive.
This is where a snorkel comes in, by rerouting air intake higher up. Now, instead of driving through water and flooding your intake, your air source will be raised by a couple of feet; thus reducing the chance of sucking in water. However, I still wouldn't drive through 3 feet of water.
While water prevention is the main advantage of snorkel setups, there are a few others that should be mentioned as well, including:
Prevents other contaminants from entering the engine
Improves engine performance while reducing wear and tear
Provides access to cleaner and cooler air on those hot and dusty trail runs
It looks cool
1. Mike Chon (@migyota) – ARB Safari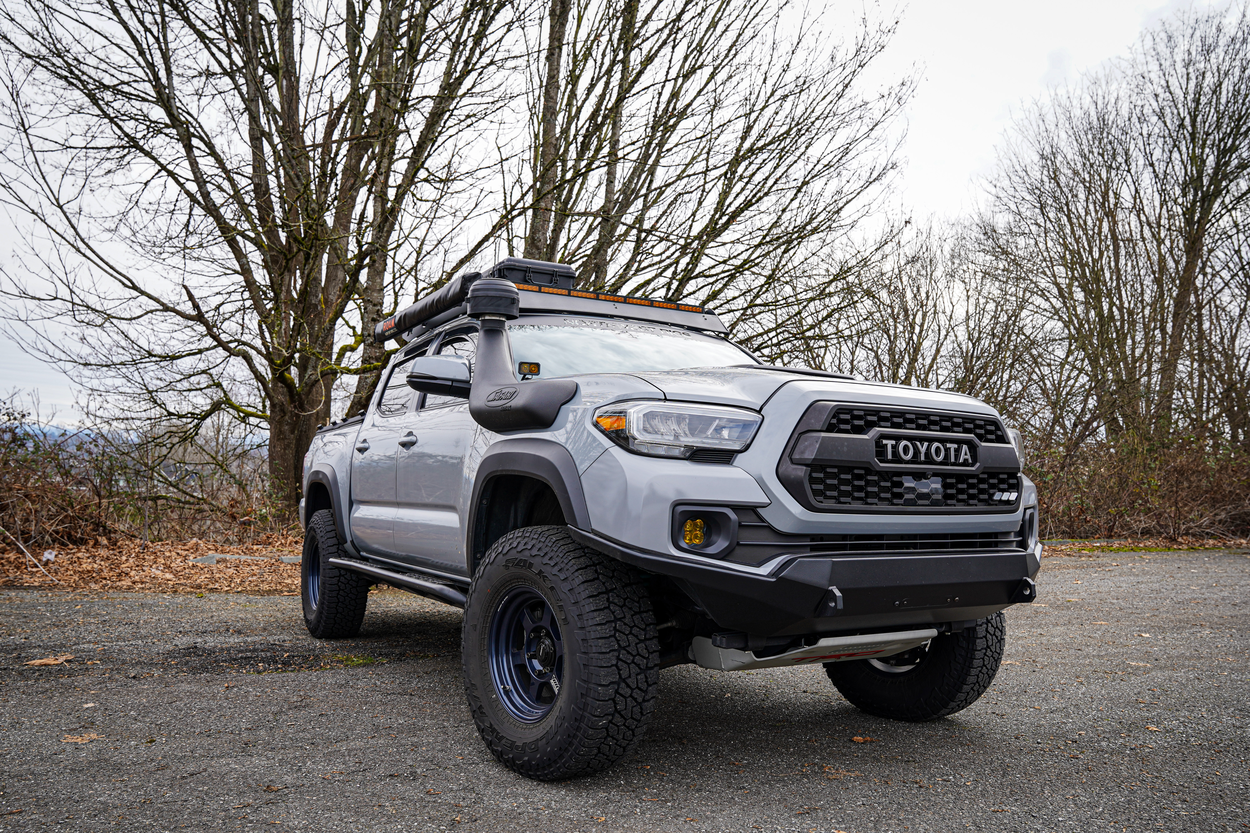 Snorkel Setup
ARB USA Safari Snorkel

Snorkel Upgrade Sy-Klone Series 9001 Air Pre-Cleaner Head
Why Do You Like About Your Setup?
Being in the PNW, we tend to get a lot of rain which can translate to deep water crossings. In the summer, however, we also have a ton of dusty trails that have left my airbox and filter looking less than desirable.
I chose to go with the ARB snorkel paired with the Sy-Klone pre-cleaner head for complete protection against the elements. There are a couple of different snorkel options, but ARB is known for having both their quality and fitment on point.
Although the standard Safari head does a better job of blocking out the elements and debris than the OEM inlet, the Sy-Klone head is in a class of its own. My airbox has remained clean and dry since I swapped over to it.
2. Allen Jay Udaundo (@808_taco_trooper) – Dobinsons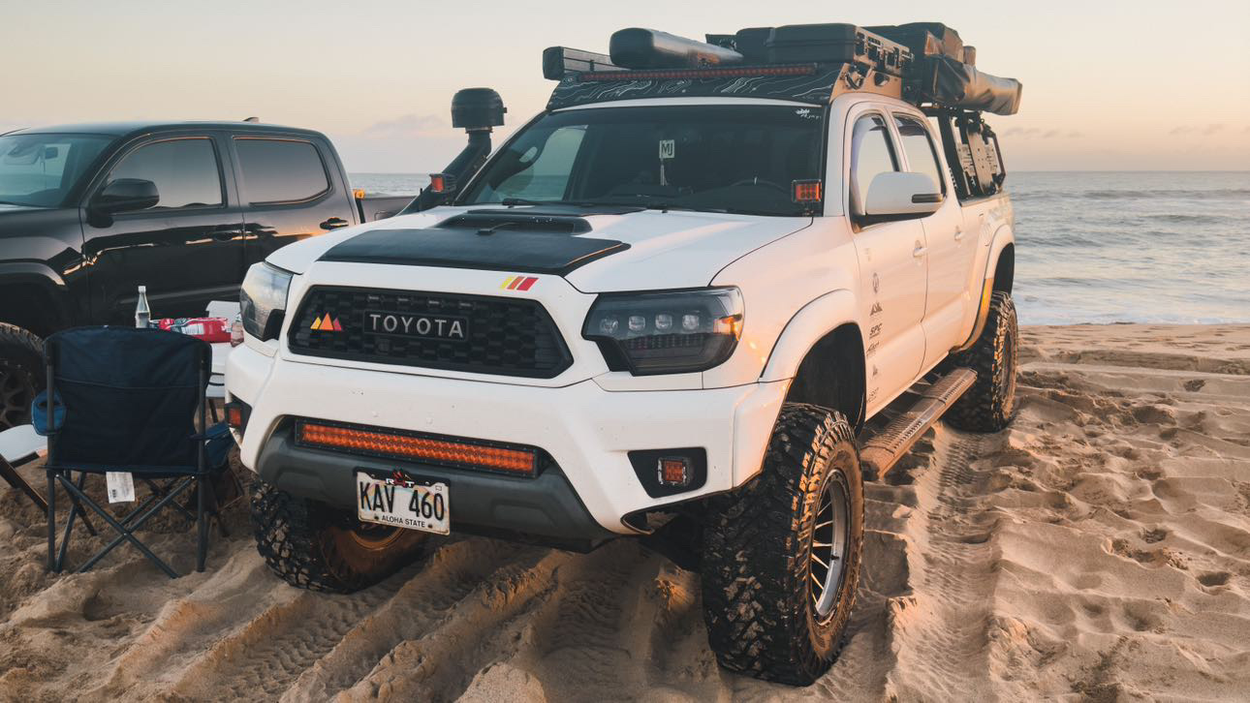 Snorkel Setup
Dobinsons Snorkel Kit
Snorkel Upgrade Sy-Klone Series 9001 Air Pre-Cleaner Head
Why Do You Like About Your Setup?
I picked this snorkel setup because it's high quality and not that expensive. The Snorkel Upgrade head allows the snorkel to work more efficiently by separating the debris to the bottom of the pre-cleaner. Without this addition, your engine will have a higher chance of taking in more dust, grime, and heat.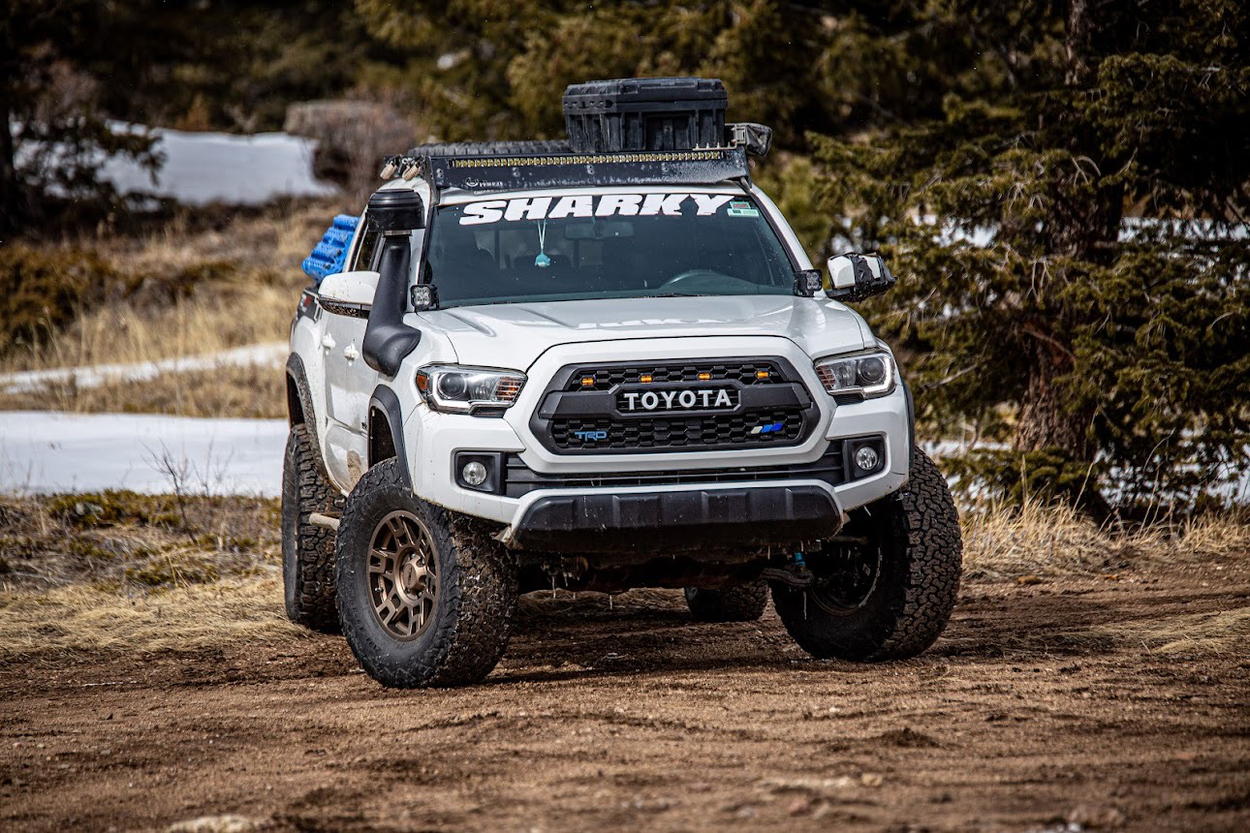 Snorkel Setup
Why Do You Like About Your Setup?
I picked the eBay snorkel because of its bang for the buck. I purchased mine for $145, which was shipped to my house in four days. It looks similar to the Dobinsons snorkel at half the cost. I figured with a tube of plastic; there wasn't much a knockoff could mess up.
Fitment is pretty solid, and it comes with a template. Overall, I love it; great design, build quality, and function.
4. Edgar De La Paz (@badfish_papi)- Custom-Made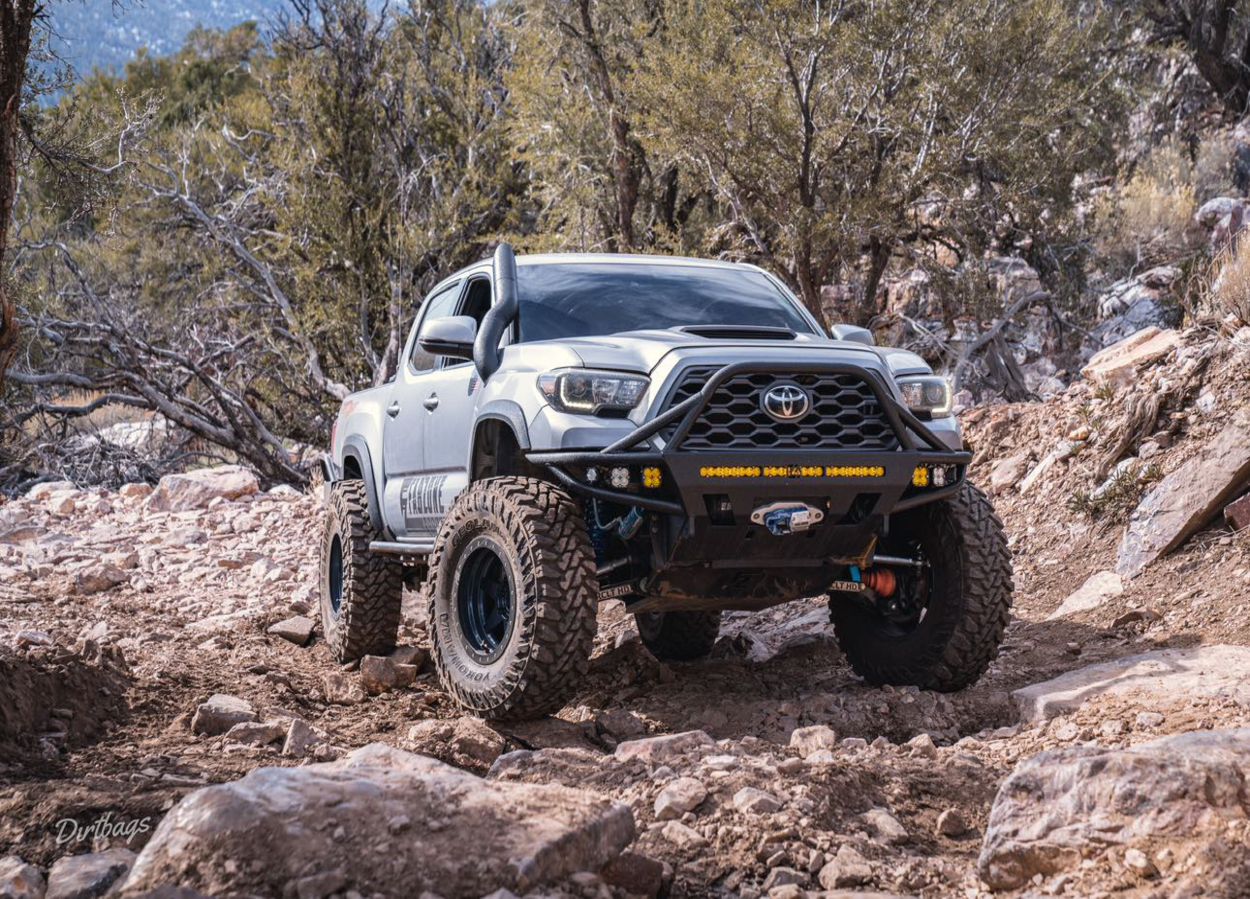 Snorkel Setup
Custom Fabricated Snorkel by Fabzone Armor
Why Do You Like About Your Setup?
The reason why I went the custom route is that none of the styles that were available on the market were appealing to me. All of them were either too bulky or too expensive.
I had always been a fan of the simple tube-style rear-facing snorkel made by Australian companies such as In House Fab and that's where I drew my inspiration for what I have now. Made out of 4" OD aluminum, the top of the pipe sits high enough to pull in cleaner air and allow full function of what you would expect from a traditional snorkel.
My favorite part about the snorkel is its unique smoke stack-looking design and how well it works when I'm out wheeling on the trails.
Snorkel Setup
Why Do You Like About Your Setup?
I picked the ARB Safari snorkel because I knew that it had good reviews and was a well-known brand with quality products. It also helped a lot that this particular snorkel was not hard to install and the instructions were super easy. I also think it looks awesome on my 3rd Gen Tacoma and that the fit goes great with the rest of my build.
6. Konrad Chojnowski (@trail_tacoma) – ARB Safari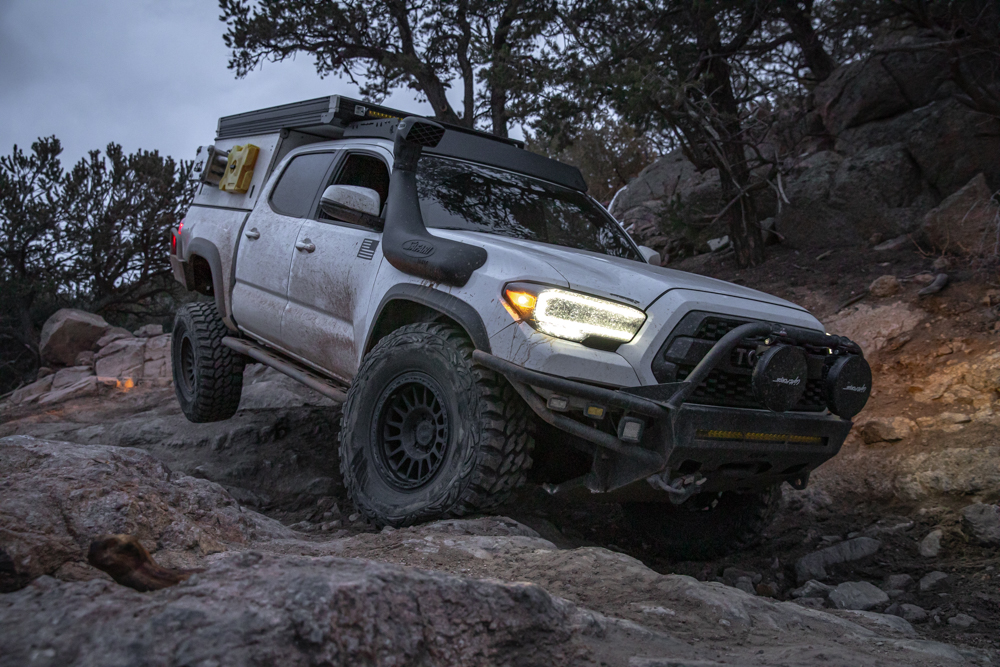 Snorkel Setup
Why Do You Like About Your Setup?
I really like the look of a traditional snorkel design. ARB has had a similar design for years, and I had my eye on one since I first got my truck. My previous build, a 4th Gen 4Runner, had one from eBay (maybe it was Amazon). The fitment was okay, but it was also not made for the 4th Gen. I digress – the snorkel proved useful in many situations in the past, and again, I like the aesthetics. Went with an ARB one this time and I'm stoked. It was especially necessary since I don't currently have fender liners (coming soon).
Final Thoughts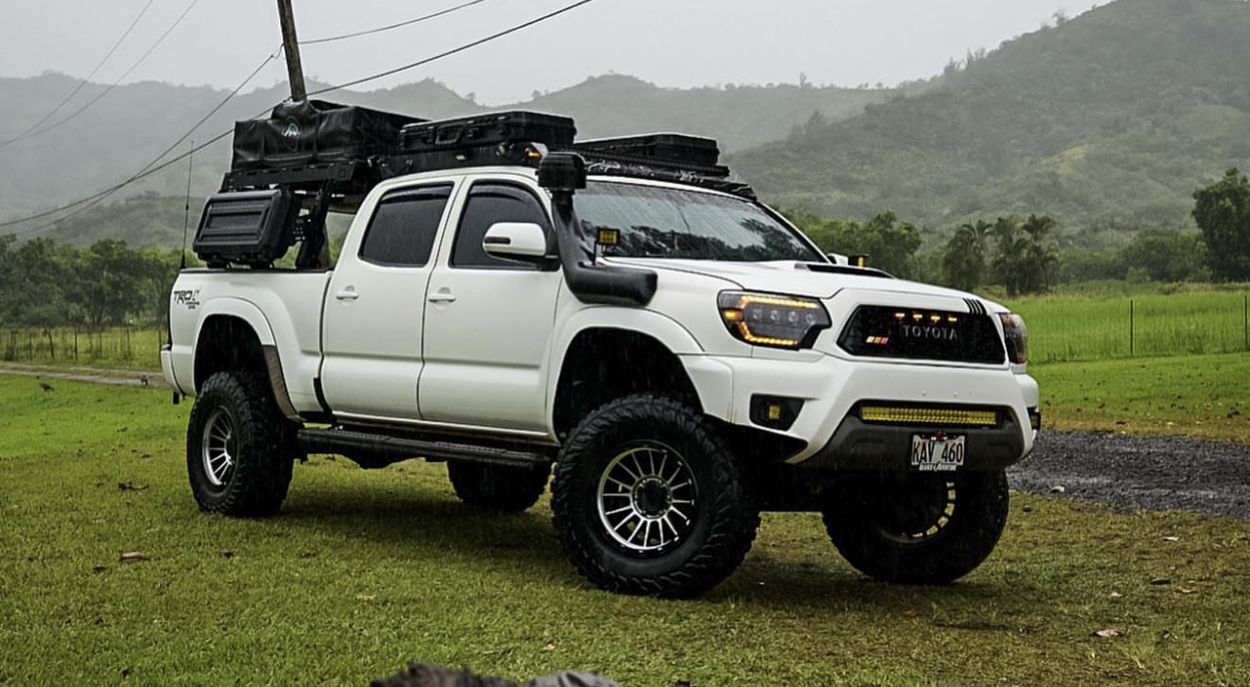 That's a wrap on another Tacoma Tuesday!
It's pretty amazing that this simple mod provides so much protection to your engine and allows you to travel to places where you might not be able to without it. If you haven't looked into getting a snorkel for your truck, we hope this post was able to spark some interest!