7 Unique Amber LED Lighting Setups For The 3rd Gen Toyota Tacoma To Inspire Your Overland Truck Build In 2023
This Week's Topic: Amber Lighting 
Last time, we looked at snorkels for the Tacoma. This week, we are diving into lighting.
Lighting will be one of your top mods if you want to get into trail riding and camping this summer. Whether looking for additional lighting at night or driving through impenetrable conditions, lighting upgrades will make your life much easier.
While you can't go wrong with either white or amber lighting, there are some perks to picking amber over white. An amber light excels in foggy, dusty, snowy, and rainy conditions. And while a white light seems brighter in contrast to amber lights, they often have the same power output.
So let's get into this week's Taco Tuesday and take a look at how you can upgrade your current light setup!
How To Get Featured

Do you want to be featured in a future Taco Tuesday post? We want readers to get inspired by a variety of rigs/products.

Submit your build for Taco Tuesday here to get featured!

We have specific topics for each Taco Tuesday post and we would love to feature your rig!
Note: The builds listed below are in no particular order
1. Nicholas Gonzalez – (@nickg_trd)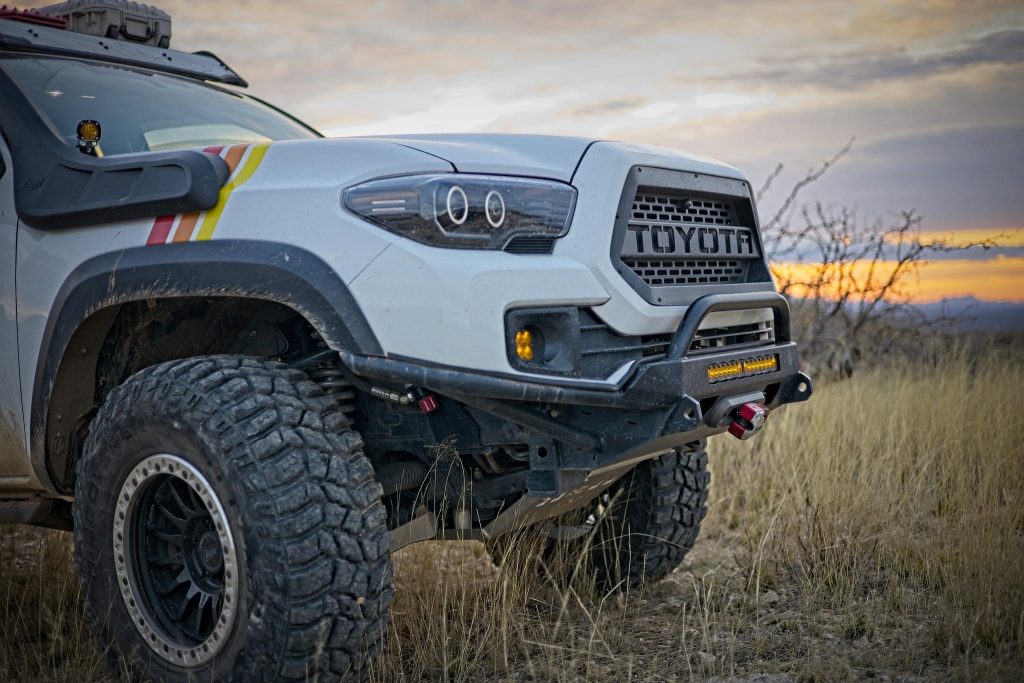 Light Setup 
Baja Designs 20" S8 Lightbar
Baja Designs S1 Ditch Lights (Work/Scene)
Baja Designs Squadron Sport Fog Lights (Driving/Combo)
Baja Designs S2 Flush Mount Chase Lights (Work/Scene)
What Do You Like Most About Your Lights?
First and foremost, the visibility improvements here in dark/dusty Southern Arizona have been a game changer! It's allowed me to see so much better both on and off-road. Additionally, the amber provided superior visibility in dusty conditions, significantly better than traditional white LED lighting. Lastly, the amber lighting is phenomenal for drivers behind and/or in front + oncoming to be able to see you in various conditions.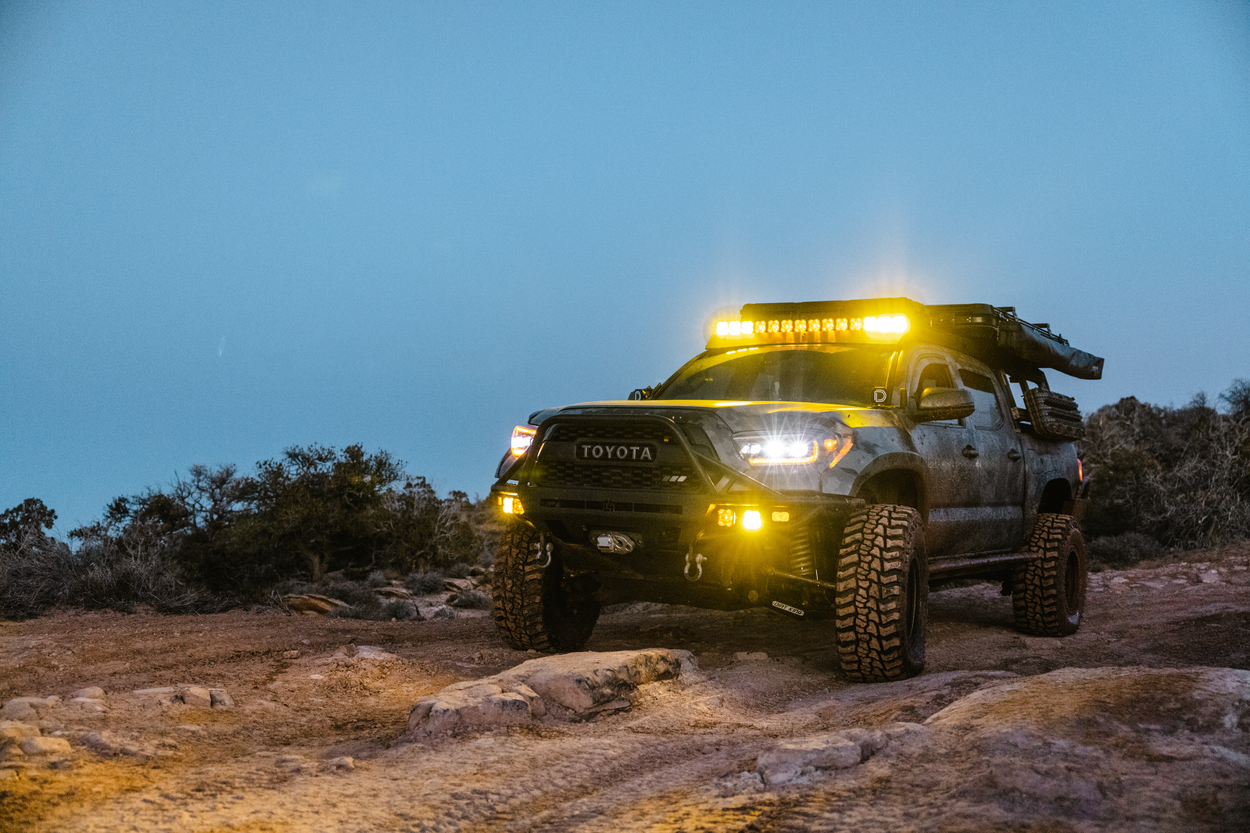 Light Setup 
Diode Dynamics 4 SS3 Pros in the Front Bumper (Spot and Combo)
Diode Dynamics 2 SSC2 Pods in the Bumper (Flood)
Diode Dynamics SS3 Pro Ditch Lights (Flood)
Diode Dynamics 6 Amber SS3 Roof Pods Pros (Flood and Combo)
Diode Dynamics Chase lights are SSC2 (Combo)
What Do You Like Most About Your Lights?
The setup is completely versatile. The roof setup is actually 14 SS3 pros but wired in a dual functionality so that I can run the ambers and white spots separately or all 14 at the same time. The bumper setup is controlled with one set wired to the OEM relay and the other 4 pods to their own switch that turns on all 4 pods. I have full control over my light, and the beam patterns and throws are phenomenal.
3. Cole Gilliand – (@wvytaco)
Light Setup
Vivid Lumens FNG 5s (mounted on V2 GFC)
Alpharex AMBER Swappable DRL
What Do You Like Most About Your Lights?
The ease of interchangeability is what drew me to both Vivid Lumens and AlphaRex. I can change from white to amber whenever I want in seconds!
Whiteout storm and need amber? Toss on the amber covers on the FNG 5s! Clear as crystal camping night? Pull the covers off for maximum visibility!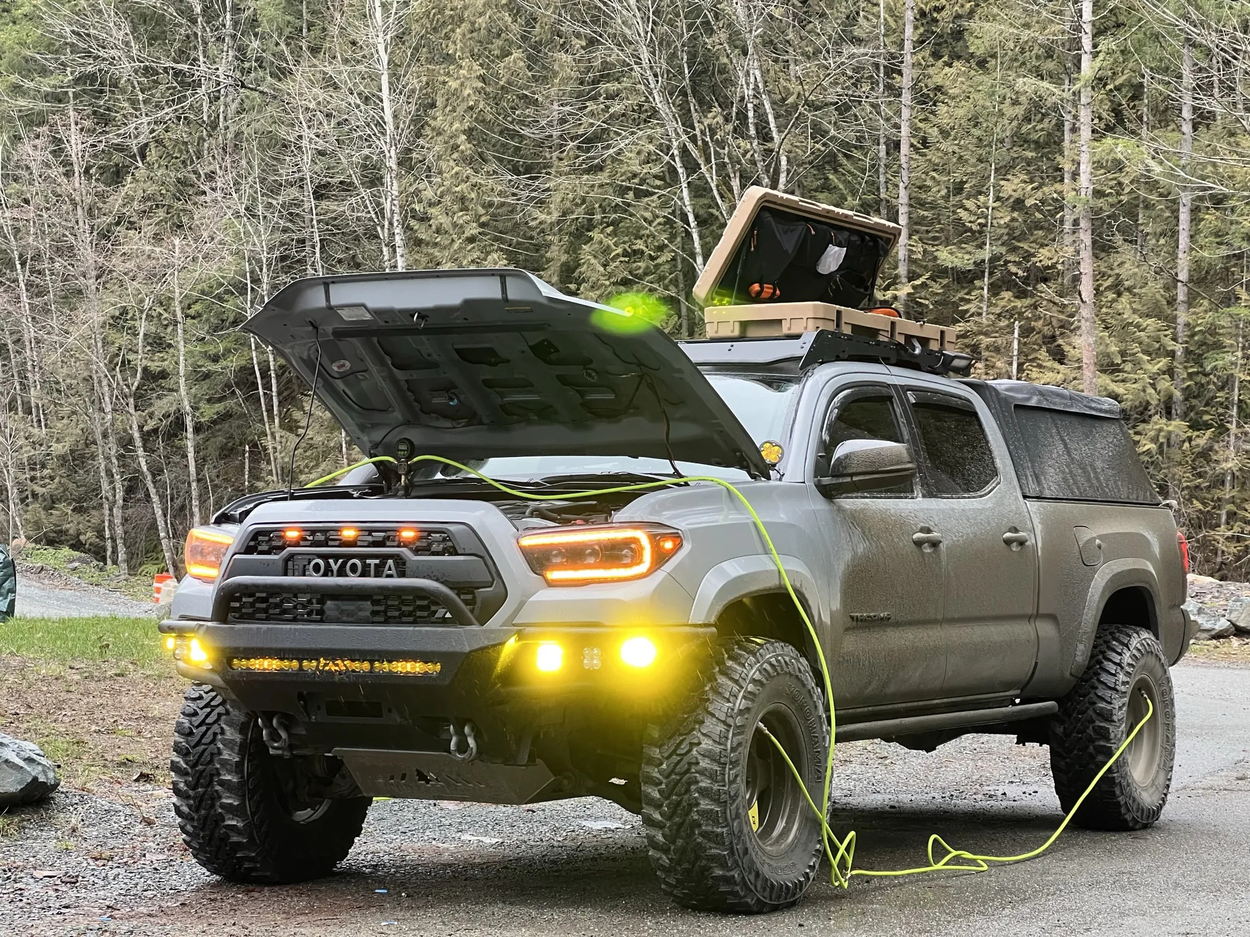 Light Setup 
Morimoto XB LED Headlights
Baja Designs S8 30in Amber with Amber Backlight
MESO Customs V5 Switchback Mirror Turn Signals
Raptor Amber Lights
Baja Designs S2 Sport Amber
Baja Designs Squadron Sport Amber
Baja Designs Squadron R Sport Amber Ditch Light
Baja Designs S1 Amber
What Do You Like Most About Your Lights?
The amber lightning gives the truck a unique look and, most of all, aggressiveness. It also gives you the best light when it's the worse weather possible.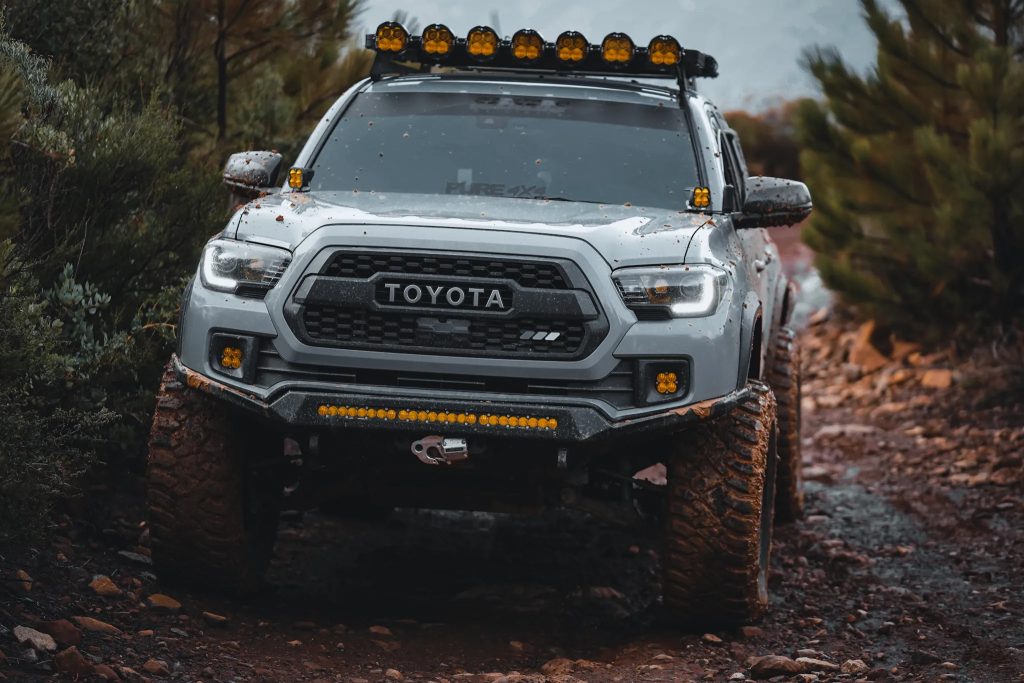 Lighting Setup
Custom S1 headlights (designed and made by myself)
Baja Designs Squadron R
Baja Designs Squadron
Baja Designs S1
Baja Designs S2
Baja Designs 30" S8
Baja Designs 7X LP4 Pro's
What Do You Like Most About Your Lights?
Baja Designs makes some of the most competitive LEDs in the market. Being able to pick and choose your lights' light pattern and style, Baja Designs was an obvious winner in my book. They are great for off-road applications that need extra lighting on the trail. Baja Designs' constant innovation has led them to be known as "Scientists of Lighting." Amber sets the tone for the aesthetics of the truck but also serves a purpose, benefiting in dusty, rainy, or snowy situations.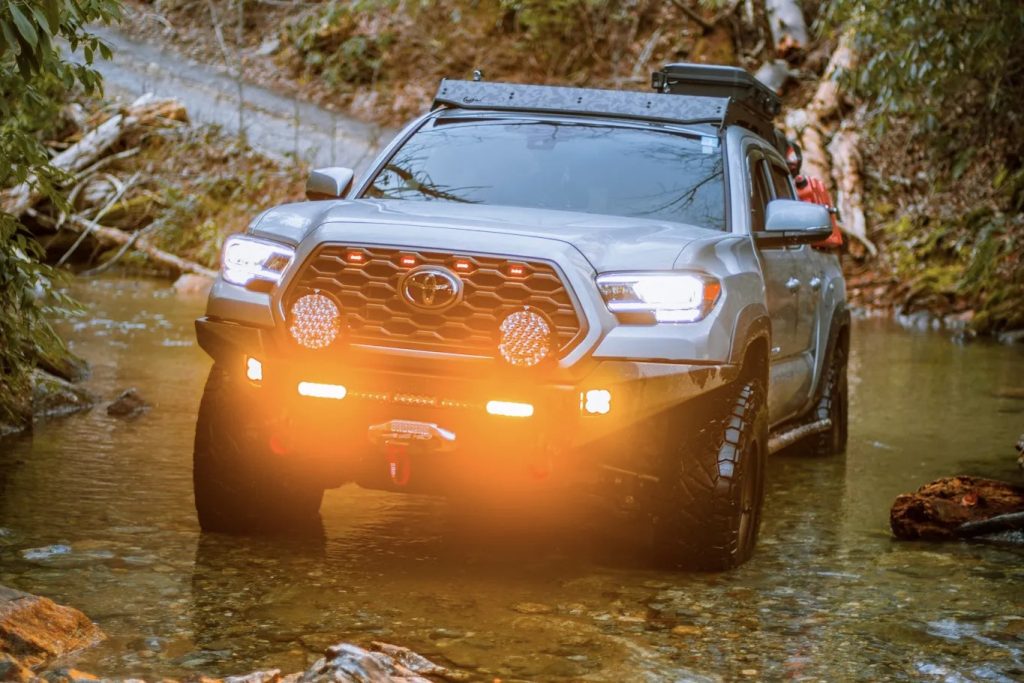 Lighting Setup
Diode Dynamics SS3 Yellow Sport Pods
Extreme LED 30″ X6S Slim Light Bar
Honeycomb Grille Lights
What Do You Like Most About Your Lights?
I have a mixture of lights. When it comes to amber lights, I love their ability to cut through fog and rain. They provide more clear visibility during harsh weather conditions. Besides their capability, they also provide a unique look to my truck. In my opinion, I think amber lights are very versatile, and they should be part of every rig's setup.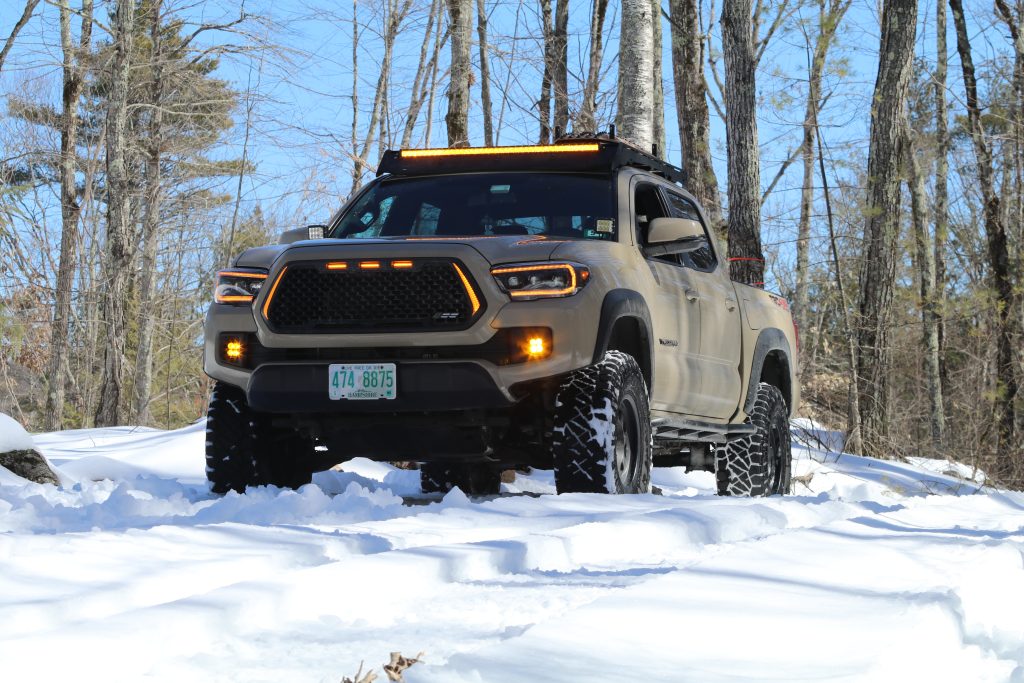 Lighting Setup
Cali Raised LED 42" Slim Amber Light Bar
Morimoto Gen 2 Headlights with Amber DRL
ToxicStorm Front Grill Custom Wired to Amber DRL
Heretic Studio Amber Fog Lights
What Do You Like Most About Your Lights?
I like this setup because it makes the front end look super aggressive. The amber also matched almost perfectly in color, which is easy on the eyes. Amber lighting is rare, and seeing it on the road is eye-catching. Amber lights also have a functional purpose in weather, such as snow and fog, to give more definition.
Final Thoughts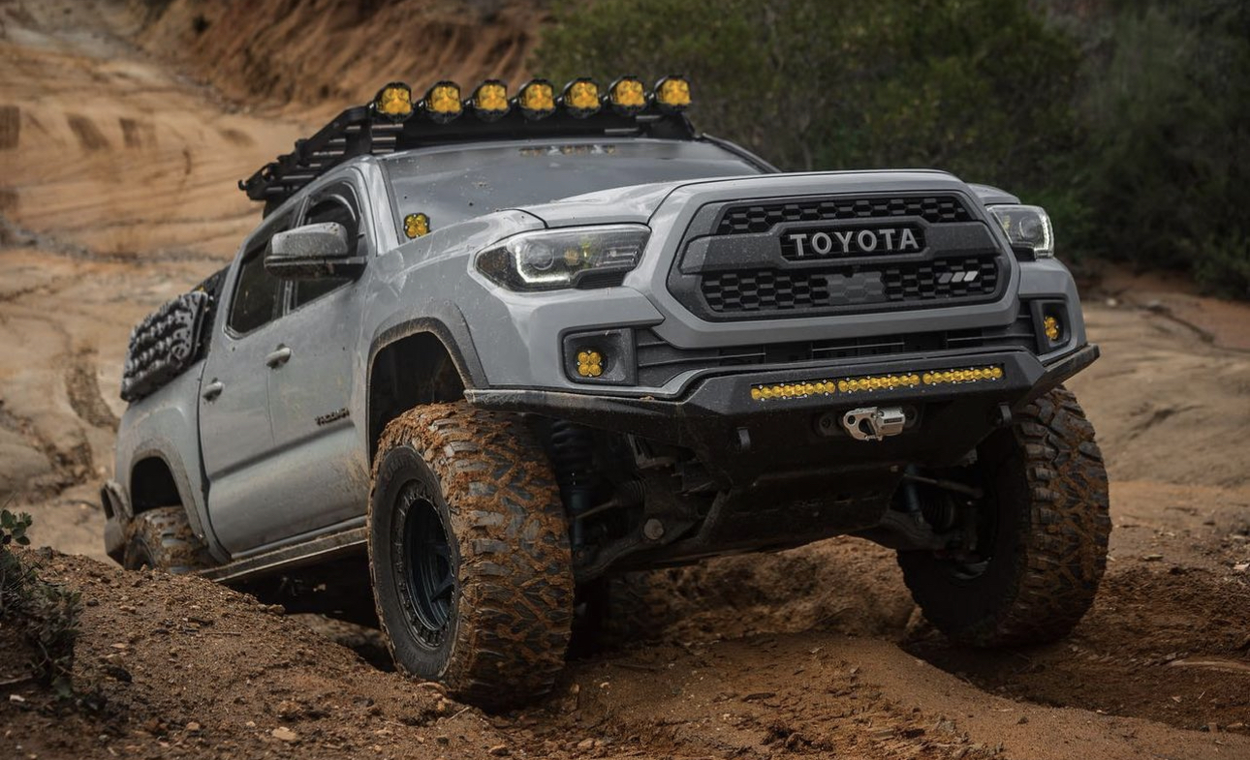 And that wraps another Taco Tuesday!
Feel free to share below your lighting setup and why you chose to go that route. Personally, I like the mix of white and amber on my truck; it ensures that I can see anything coming my way. Plus, I think it looks cool to mix the two!
Next week we are highlighting front bumper and which combos. If you're looking to take your recovery tools to a whole new level, be sure not to miss out on this one.