KDM Fab – Quality Off-Road Fabrication & Machine Shop In Southern California (Anaheim) – Welding, Custom Work, Long Travel Installs & More!
KDM Fab is a well known fabrication shop located in Southern California, more specifically, the city of Anaheim.
KDM opened in 2017 with a vision and has been thriving off good old fashioned work ethic ever since. I recently took my truck (2nd Gen Tacoma) there to get my truck's long travel suspension installed and properly dialed in – more on that later.
Find Them Online
Instagram Account: @kdm_fab
Who Is KDM Fab?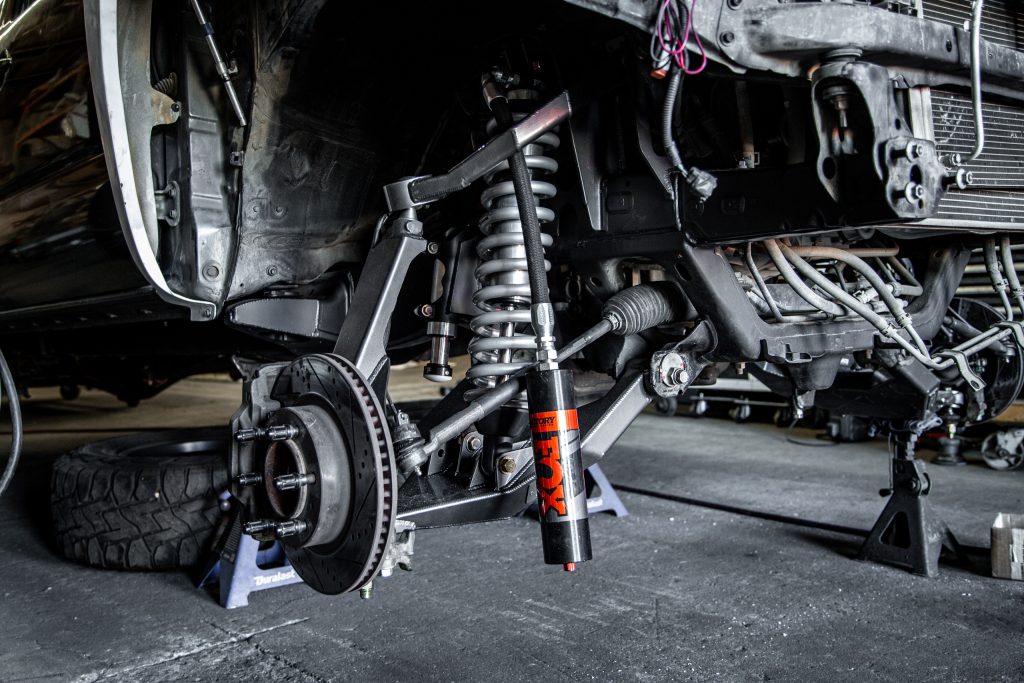 Meet Gary
Gary Winkler is the owner/fabricator in charge of this shop and all the vehicles that go in and out of it on a monthly basis. He is well known for his craftsmanship, precision, and attention to detail when it comes to installing a part on your vehicle, big or small. Gary has 13 or more years in the industry and that shows in his work.
Gary's Background
Growing up, Gary always had creative insight when it came to any vehicles. He spent hours drawing cars/trucks or wanting to be around them, so this passion of his came naturally. After spotting his first pre-runner, he was hooked to say the least. He started life life working on vehicles at CWF Off-road, that led into doing production welding at LSK and Dirt King, all while working in aerospace for Boeing, Space X, and Arrowhead in between. All of these jobs laid the path for Gary to chase his passion further that led to KDM opening its doors.
Projects Gary Has Worked On
Gary has taken part in many big projects throughout his years running KDM. He is currently working on a 1450 series race truck that has no room for error when it comes to fabricating and installing parts on it. He also takes great pride in some trucks that you may find floating around social media, for example, Instagram's Bones_88_'s GMC Sierra, TuskenRado's Chevy Silverado, Connor_FC's Chevy Silverado, and including his very own personal truck that is known as "Barney."
Why Choose KDM?
Gary will not only be your friend throughout the process, but he will make sure the job gets done the correct way. He is a very well trusted individual and makes sure every single one of his customers leaves his shop more than satisfied, knowing they can trust their rig to handle the abuse that it will endure. Gary puts huge emphasis on the fact that he pays amazing attention to detail in his work that is tried and true out on the trails. Attention to detail, that sometimes may even be referred to as art, that does not go unnoticed after receiving your rig from his shop.
Should Gary have any question of something not being done at the highest quality, he will reach out to his many, well known connections in the industry to get his answer. This ensures every single part and and install is made and installed at the highest quality possible.
Services Offered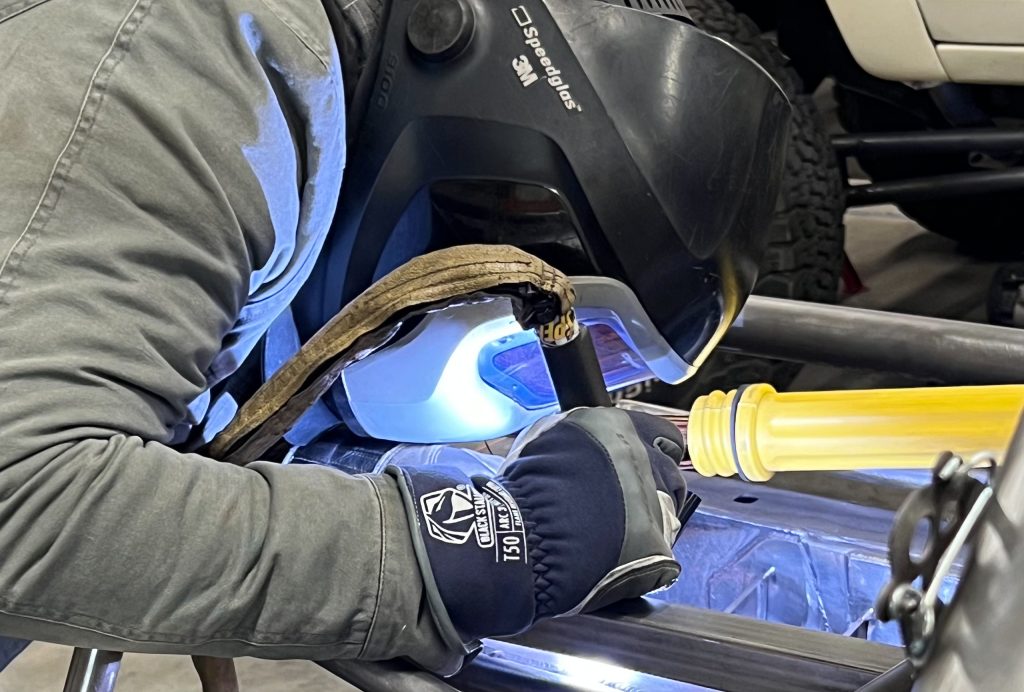 KDM offers many services that one might look for. Gary is very knowledgeable when it comes to things that need to be custom made in order to ensure proper fitment on all of your parts, as well as any other part that may be needed to get the job done.
Services Include:
Long Travel Suspension Installation
Fiberglass Installation
Custom Fabrication (bumpers, cages, etc.)
These services here are just a few of several that KDM offers. KDM offers something for everyone looking to bring their rig to the next level. If you need work done to your off-road or overland build, Gary can likely take care of you. Always feel free to reach out with any questions you have regarding your rig!
My Experience With KDM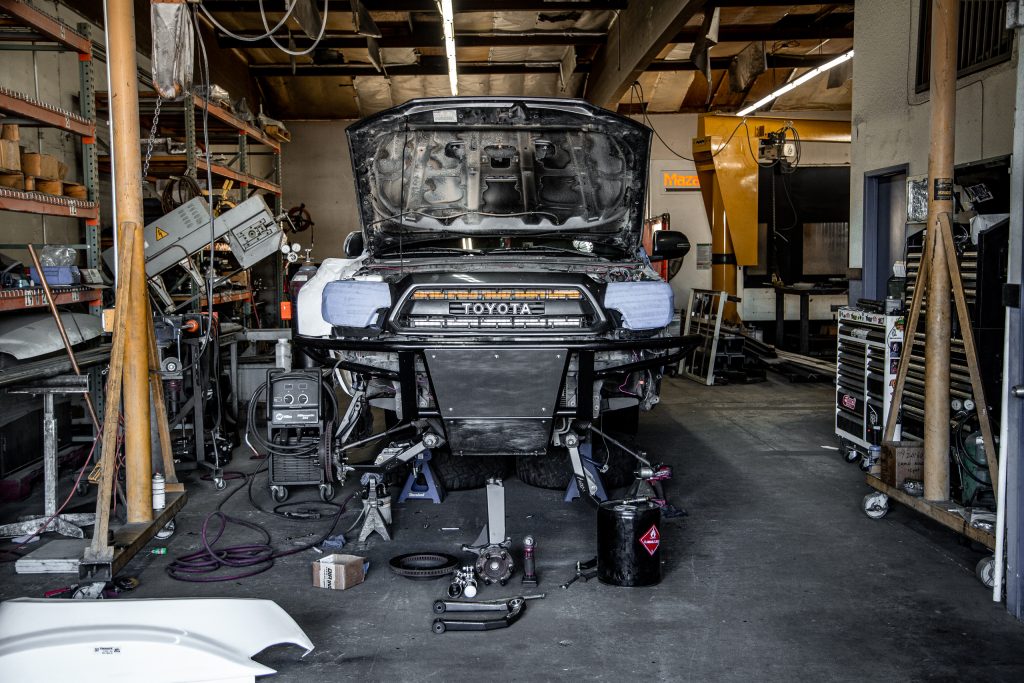 I recently reached out to KDM regarding a long travel kit I needed installed on my Toyota Tacoma. King Of The Hammers was fast approaching and the kit needed to be installed before the event in order to reach some deadlines regarding content.
This kit required welding and the knowledge of the parts needed to make sure everything worked in unison. I went into this with no parts or knowledge on what exactly needed to be done in order to make my long travel dreams come true. Gary was more than happy to give me a list of what I needed and even order some of the parts for me to make my job a little easier. Going into this I had a plethora of questions and he made sure to answer them thoroughly to make me comfortable with all my purchases.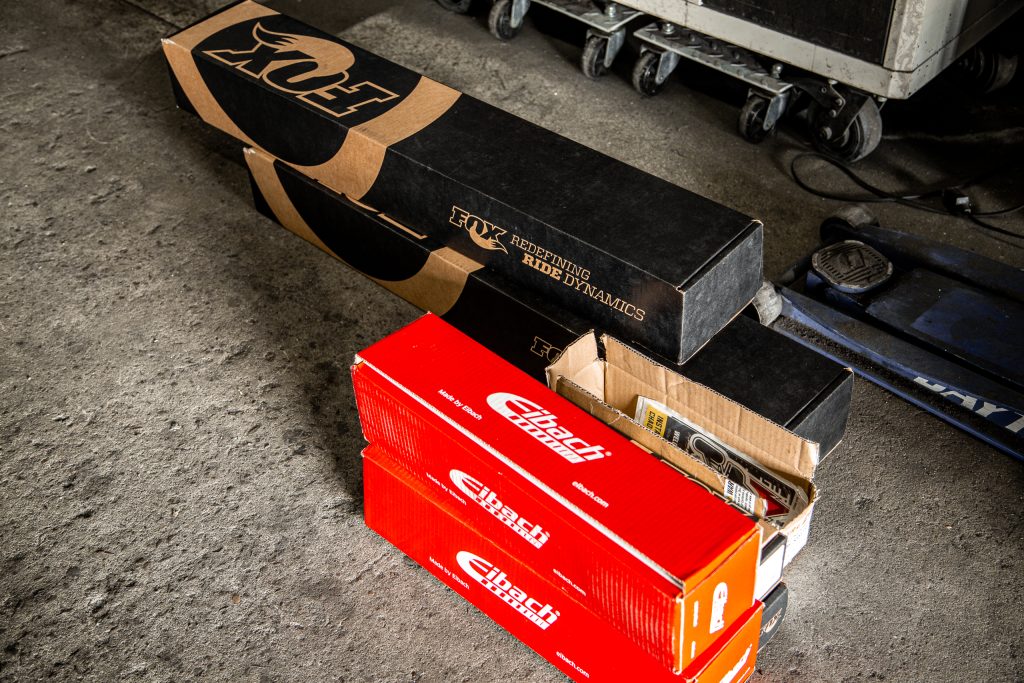 Once the parts arrived, there was only a couple of weeks before King of the Hammers was underway. Gary gave me a date to bring my truck in just a week before the event and this had me questioning whether or not it would be done on time. Nonetheless, he managed to get my truck completed within four days; fiberglass, coil-overs, bump stops, upper and lower control arms, extended tie rods, and a double shear kit, still with the same precision and attention to detail that he is known for. Thanks to Gary for giving me confidence out on the trail, with no doubt that everything was installed with safety and durability in mind.
My Tacoma will go to KDM for every future install that I have thanks to the five star service that I, and every other customer have received.
How To Contact KDM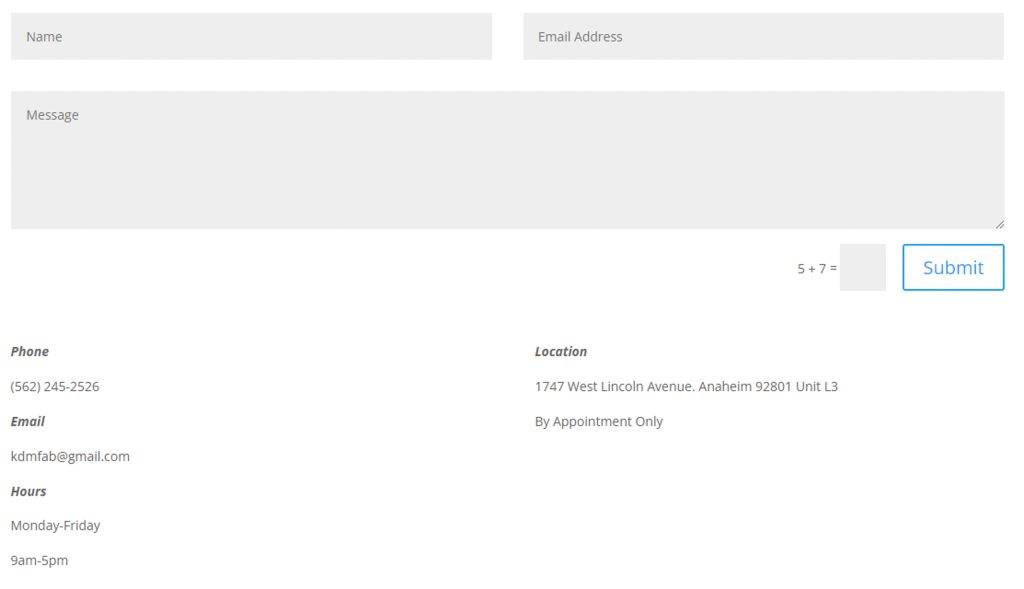 If you wish to get in contact with Gary over at KDM you are in luck! There are many ways you can get in contact with him; feel free to reach out to Gary via his new website (linked above). Instagram DM (@kdm_fab), email (kdmfab@gmail.com), or by phone call ((562) 245-2526).
Once you have reached out, you can typically expect a response within the week, if not the same day. Once your message is sent, you are officially one step closer to getting the fabrication you need done; the way it needs to be done.
Final Thoughts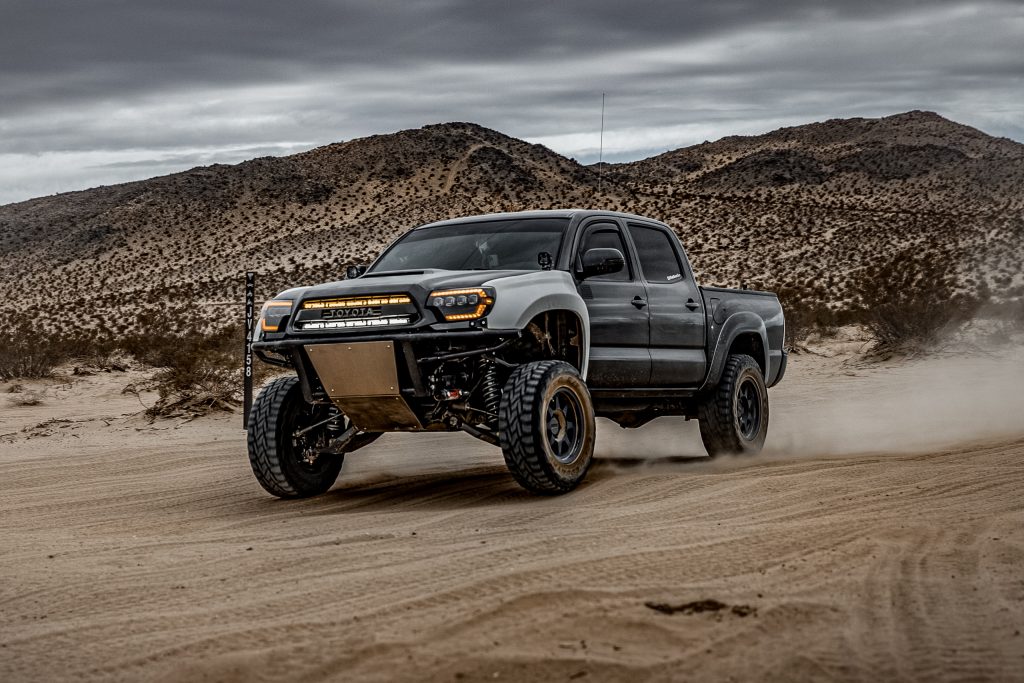 KDM Fab is a 5 star fabrication shop and the next place you should look if you need anything done to your rig. Upon pulling out of the driveway you will feel confident in the work that was done and be pleased with the overall service that you received. Any truck that enters KDM, Gary makes it his personal responsibility to treat your rig as if it were his own. He has absolutely zero tolerance when it comes to cutting corners and demands the highest quality achievable for any one of his clients.
Gary is an amazing person to work with and someone that you will want to invite along with you on your adventures. You will never go anywhere else again! Let me know if you have any other questions.