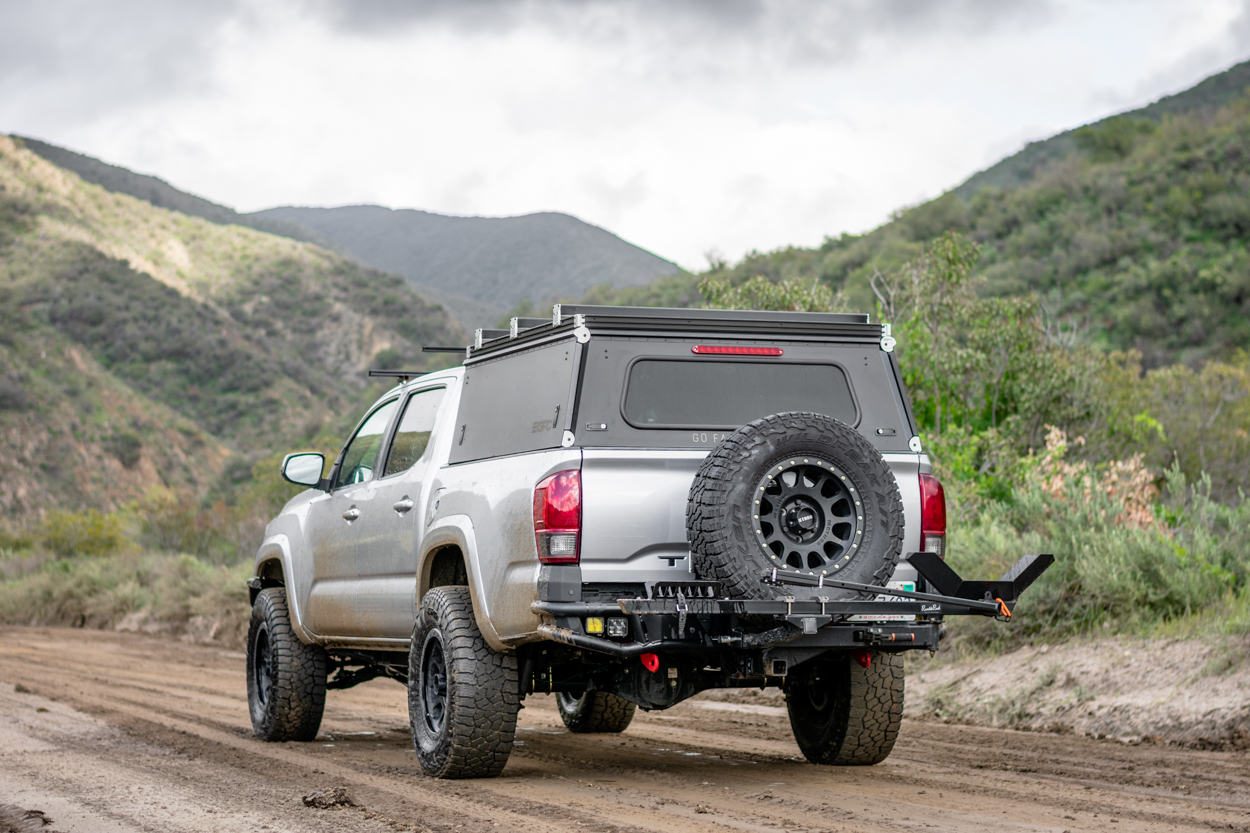 6 Silver Sky Metallic & Celestial Sky Metallic 3rd Gen Tacoma Builds & Their Owners' Top 5 Mods – Truck Build Inspiration For 2023
This Week's Topic: Silver Builds
Welcome back to another Taco Tuesday! Last week, we took a look at front bumper and winch combinations, This week, we'll be looking at silver 3rd Gen Tacomas.
There are a few different silver colors that Toyota has introduced over the years. On the Tacoma, Silver Sky Metallic was in production from 2016 – 2021, and Celestial Silver Metallic from 2022 – the present. The biggest difference between the two is if you look closely, Silver Sky Metallic has a slight blueish tint.
Let's get into these silver Tacoma builds!
How To Get Featured

Do you want to be featured in a future Taco Tuesday post? We want readers to get inspired by a variety of rigs/products.

Submit your build for Taco Tuesday here to get featured!

We have specific topics for each Taco Tuesday post and we would love to feature your rig!
Note: The builds listed below are in no particular order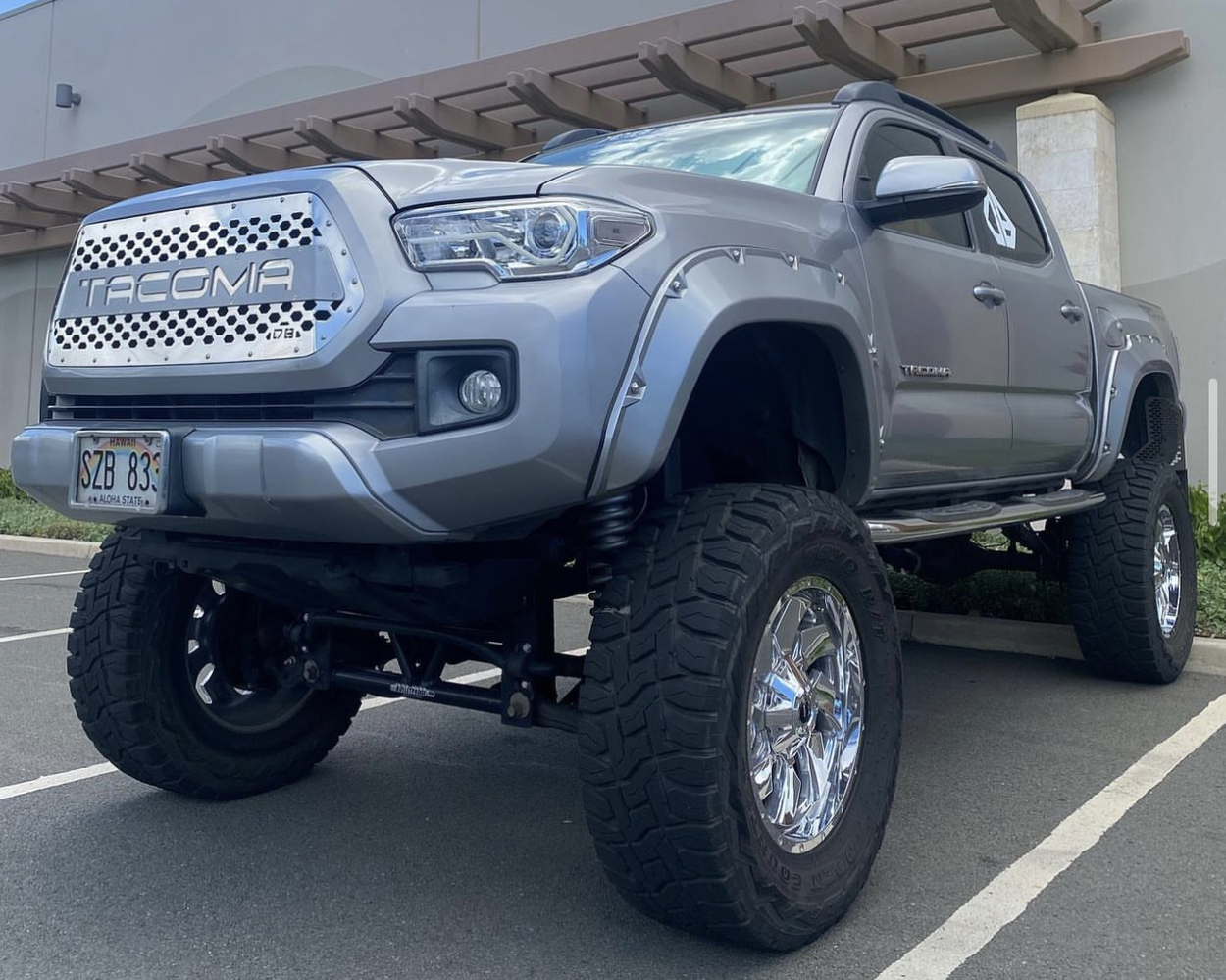 Top 5 Mods
12-inch Bulletproof Suspension Lift Kit
Custom Stainless Steel DBcustomz Front Grill
Custom Headlights w/ HID Low/High Beam & Xenon Hyper Turn Signals
Custom Taillights w/ Sequential Turn Signals
Borla XR1 Exhaust System
What Do You Like Most About Your Setup?
I feel that my truck build is one of a kind, and that is what I like most about it. I wanted to make it stand out from all the other Tacomas. My truck definitely pops and turns a lot of heads. I know that not everyone likes my style, but I don't mind since I built the truck for myself.
2. David Chen (@tonii_mkii) – 2022 TRD Off-Road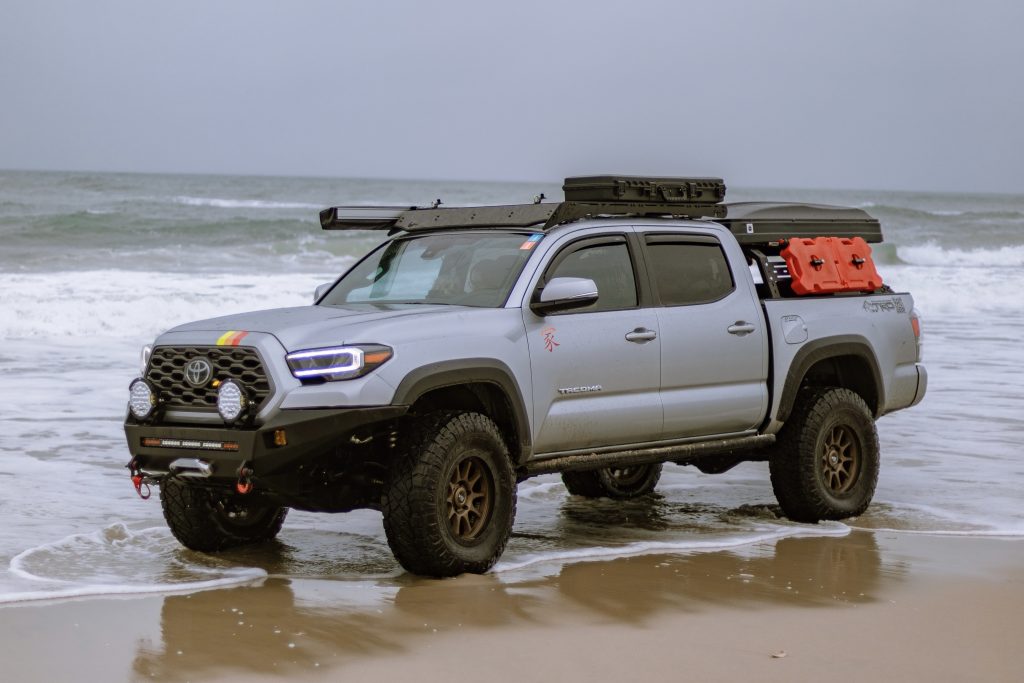 Top 5 Mods
Apex Rapid Precision Valve
Pathfinder PROWLR 9″ LED Driving Light
AI 13 Billet All Metal Pax Nozzle
Ancel Battery Monitor BM300
Fexon LED Bed Lighting Kit
What Do You Like Most About Your Setup?
As I built out my truck, I realized that I care about small details. I see so many people build their trucks with similar setups. While I think that's great for them, I want my truck to stand out as much as I can.
Yes, my truck looks similar to other rigs at first glance. However, the products I've listed are some of the items that made my life so much easier when I am on a trail. I love how these are inexpensive mods but have major impacts on the overall user experience.
3. Pablo Cruz II (@

pinoy.taco
) – 2022 TRD Off-Road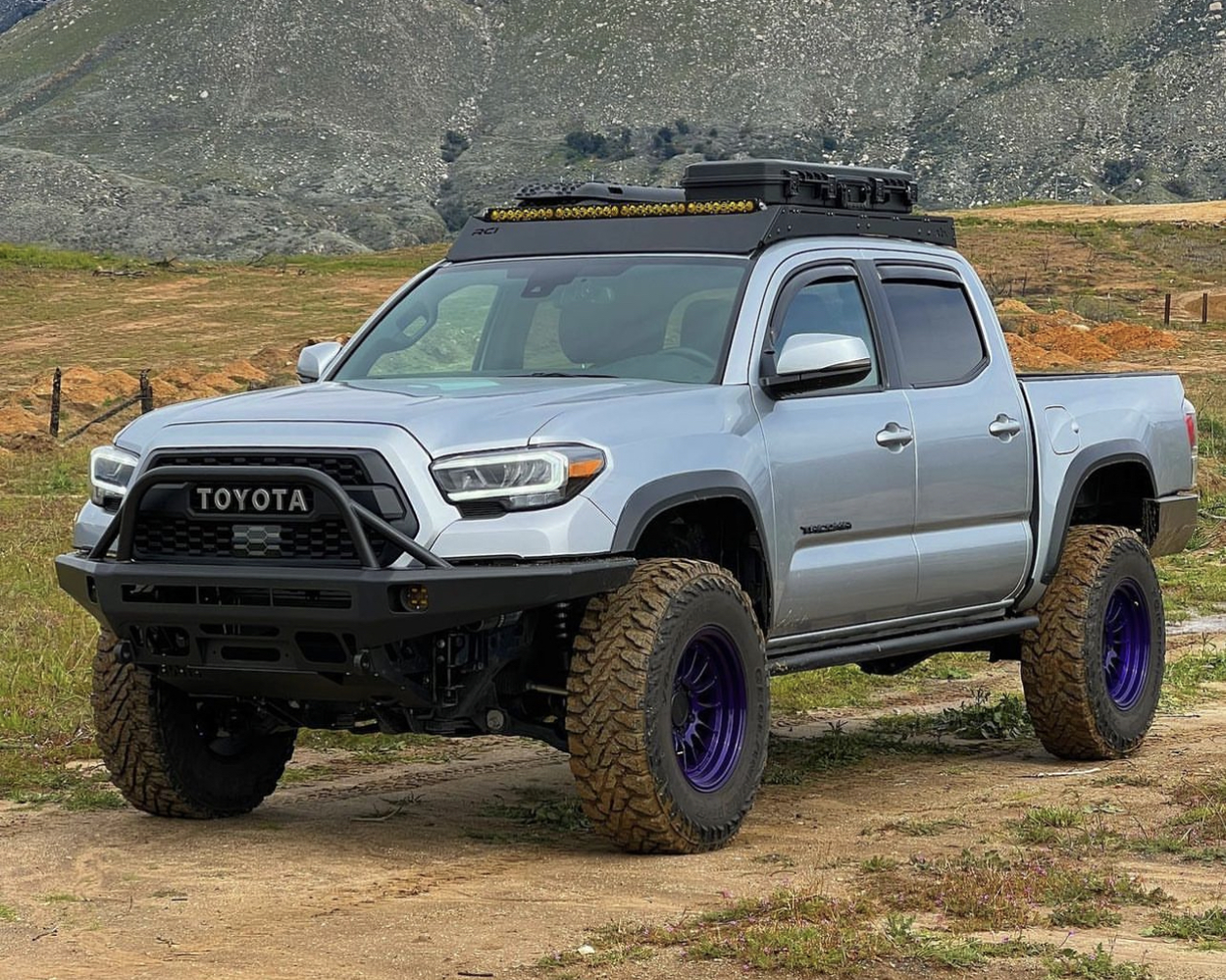 Top 5 Mods
Bilstein 8112/5160 w/ Bilstein UCA

SSW (Summit) Dakars | Powder Coated Illusion Purple

Bay Area Metal Fabrication Overland Plate Bumpers (Front & Rear)

Baja Designs S8 Light Bar 30"

RCI Fabrication Roof Rack
What Do You Like Most About Your Setup?
My Tacoma was built to be my daily driver and for weekend over-landing adventures. Oddly enough, my favorite part of the truck has to be the color. Silver has always been my go-to growing up as it's such a neutral color. That makes it great to pair with exotic colors like my wheels, mods, etc. My last vehicle was a Celestial Silver Tundra, and I wanted to carry on the legacy of its color to my Tacoma.
4.
Wheely Madison

(@

campygilmore

) – 2018 TRD Off-Road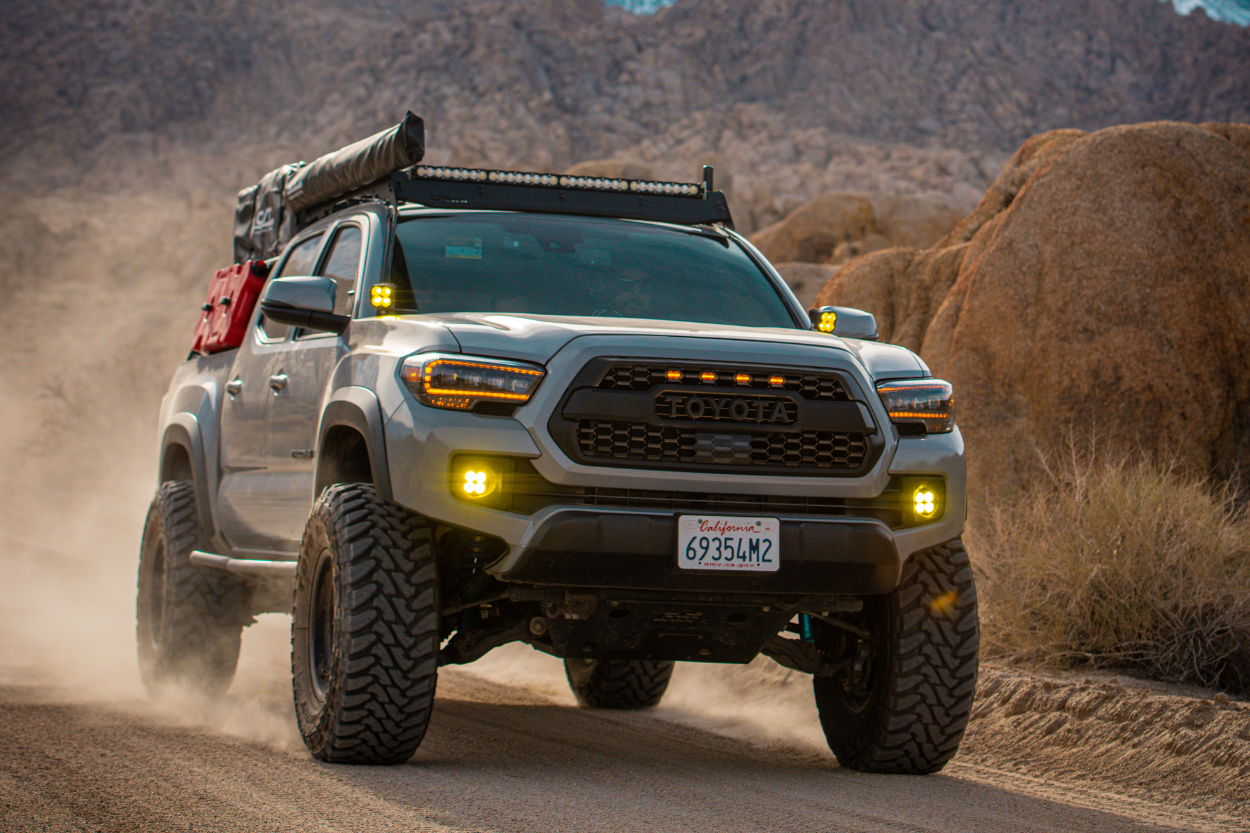 Top 5 Mods
King 2.5's with Adjusters
CBI Armor
Prinsu Roof Rack
Expedition Essentials 3TPAM
CVT Mt Shasta RTT
What Do You Like Most About Your Setup?
What I love most about my setup is the ability to wheel, overland, and camp on the fly. The rig can adapt and overcome regardless of the terrain or inclement weather. With a RTT, moving from one site to another is easy. One tool I love about the current setup is the fire anytime LavaBox. There's no need to lug around wood or worry about fire bans; this propane fire pit has you covered.
Additionally, the Kings Suspension setup has made the ride quality infinitely better. Coming from stock suspension, it feels like you're driving on clouds. With regard to communication, running GMRS has also been a game-changer. I currently run a midland MXT400 and have communicated with spotters and convoys very clearly. It's been a great tool to add to the setup.
5. Kevin Connolly (@trl_yoda
) – 2022 TRD Off-Road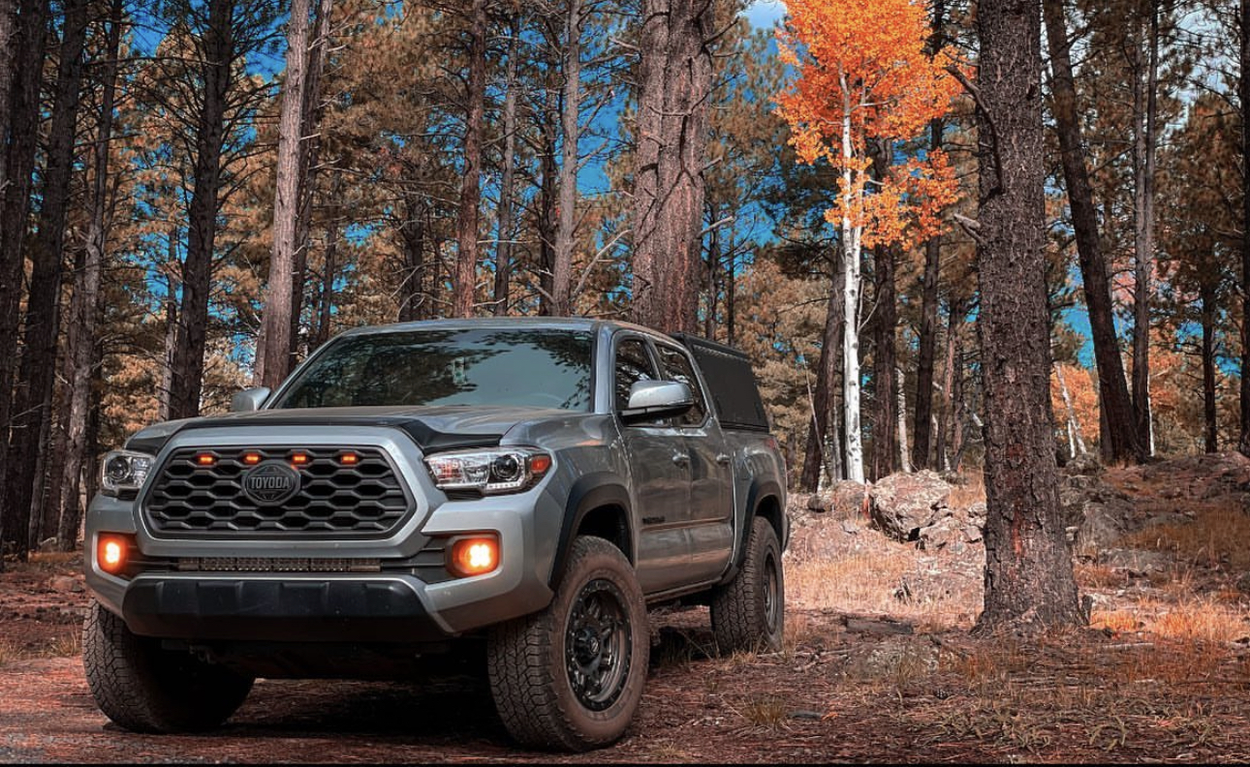 Top 5 Mods
iKamper 2.0 RTT

Alucab Explorer Canopy

Westcott Designs Lift Kit w/ Front Icon Rear Lift & Deaver Stage 2 Leafs

Diode Dynamics Fog Lights

Westcott Designs Roof Rack
What Do You Like Most About Your Setup?
Our family has owned Toyotas for around 20 years, and we currently own three. My 3rd Generation Tacoma is my favorite by far, and we've owned all three generations. I have been slowly building up this truck for both overlanding and day trips on the trail.
My favorite things so far are my iKamper mounted on my Alucab explorer canopy. Alucab makes high-quality products that are strong and light. This pair allows me to have plenty of covered and secured storage and a comfy place to sleep on the trail. These, combined with a comfy ride from the Icon suspension and Deaver leaf springs, make for great journeys and memories while exploring places a lot of people don't get to see.
6. Connor Chow (

@lost.hapa
) – 2017 TRD Sport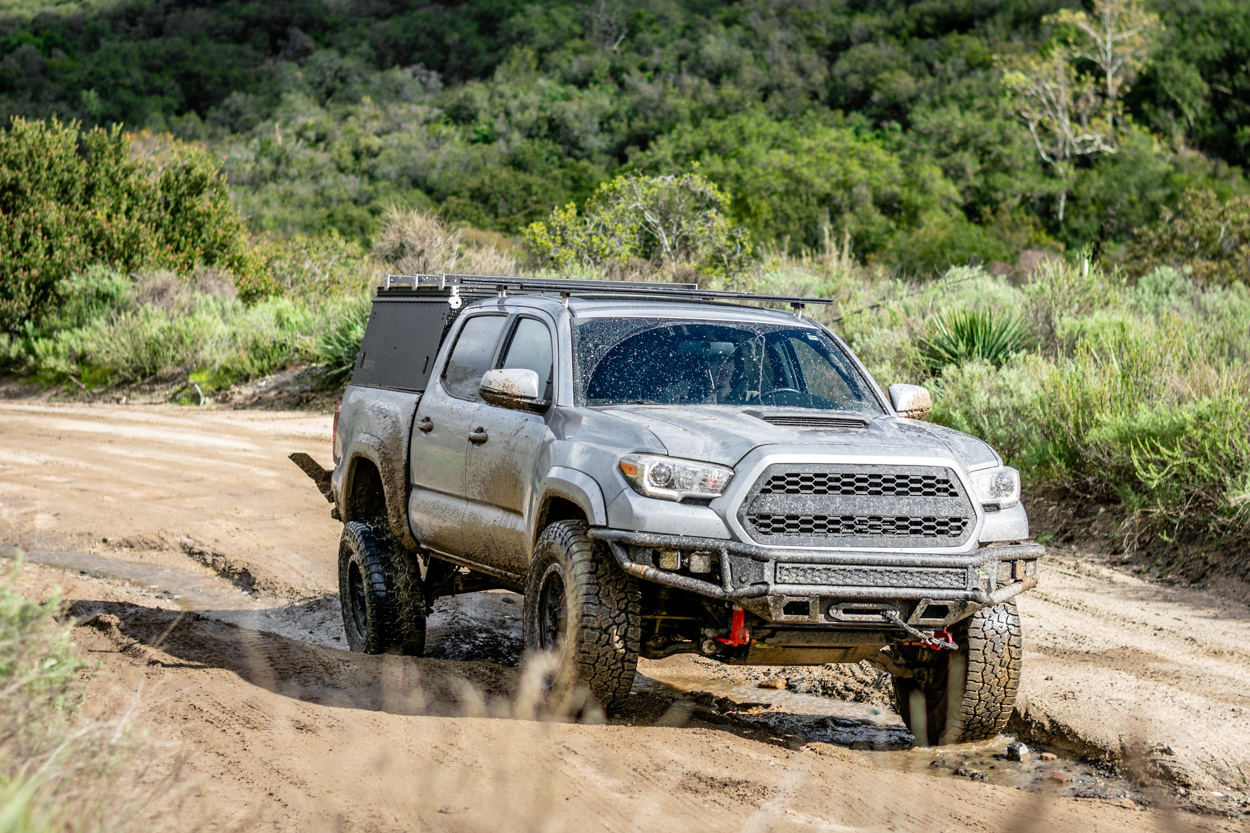 Top 5 Mods
GFC Topper

RiG'd Supply UltraSwing + RambleRack

Ironman 4×4 Bumper Kit

Falken Wildpeak A/T | 285/70R17

Runnin4Tacos High Clearance Exhaust
What Do You Like Most About Your Setup?
I absolutely love my GFC topper. I have run a lot of different rear-end setups, ranging from a SnugTop to a bed rack/RTT combination. This topper has been my favorite by far. It is easy to lock my gear in the bed, and it looks very clean.
I also love my RiG'd UltraSwing tire carrier because it allows me to carry a full-size spare while also being able to easily swing it out of the way. The drop-down camp table is also surprisingly convenient when I am at the beach or trailhead getting ready for an adventure.
Outside of those two major mods, my Falken Wildpeaks have never failed me in terms of traction, and they are the perfect size for how I use my truck. Each accessory I have on my truck plays a role in making it a dialed weekend warrior, and it is always evolving.
Final Thoughts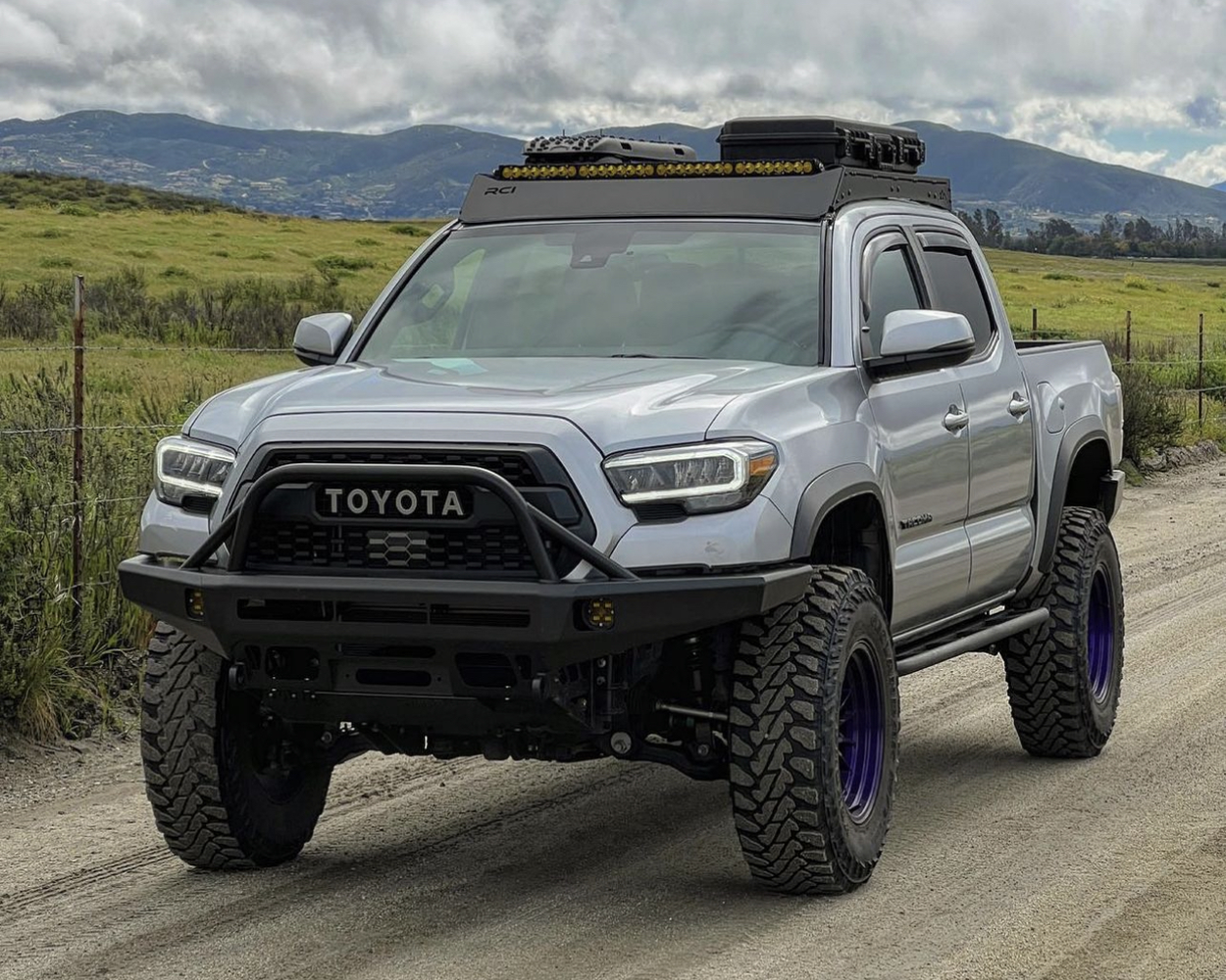 And that wraps up another Taco Tuesday! Thank you to everyone who submitted this post; seeing how unique each of these builds was was great.
Next week, we'll discuss storage boxes and review some options.