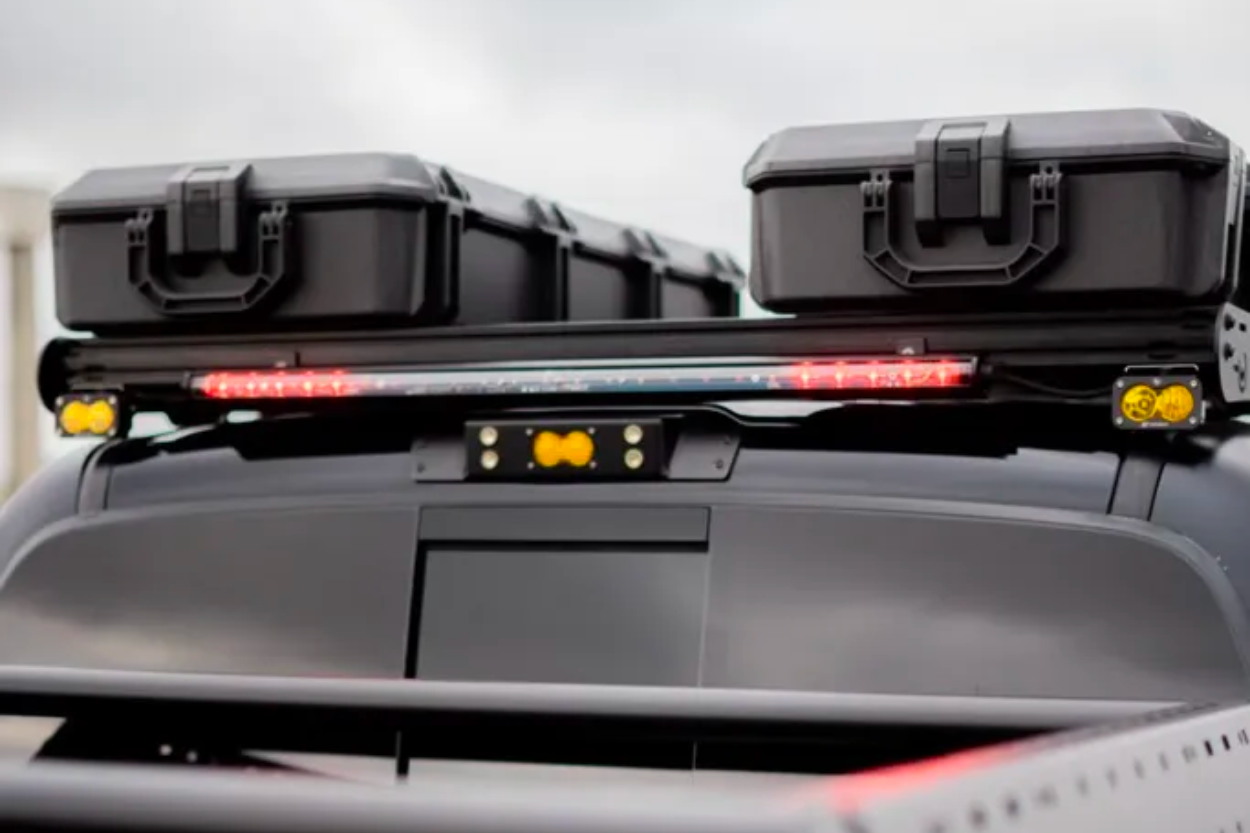 8 Storage Box Setups To Keep Your Truck Organized & Prepared For The Trails: Tacoma Owners Discuss Their Overland Gear
This Week's Topic: Storage Box Setups
Welcome back to an all-new Taco Tuesday! Last week, we took a look at silver Tacoma builds. This week, we'll be reviewing a few different ways you can store your gear with storage box setups.
Storage boxes can be extremely versatile and hold all sorts of gear. When you're out on the trails or camping every other weekend, having the extra storage makes a world's difference. That's especially true with Tacomas as they don't have much storage space to begin with.
Let's take a look at some of the different ways you can use storage boxes to organize your Tacoma!
How To Get Featured

Do you want to be featured in a future Taco Tuesday post? We want readers to get inspired by a variety of rigs/products.

Submit your build for Taco Tuesday here to get featured!

We have specific topics for each Taco Tuesday post and we would love to feature your rig!
Note: The builds listed below are in no particular order
1. Nicole Soest (@stltacotruck) – Leitner Designs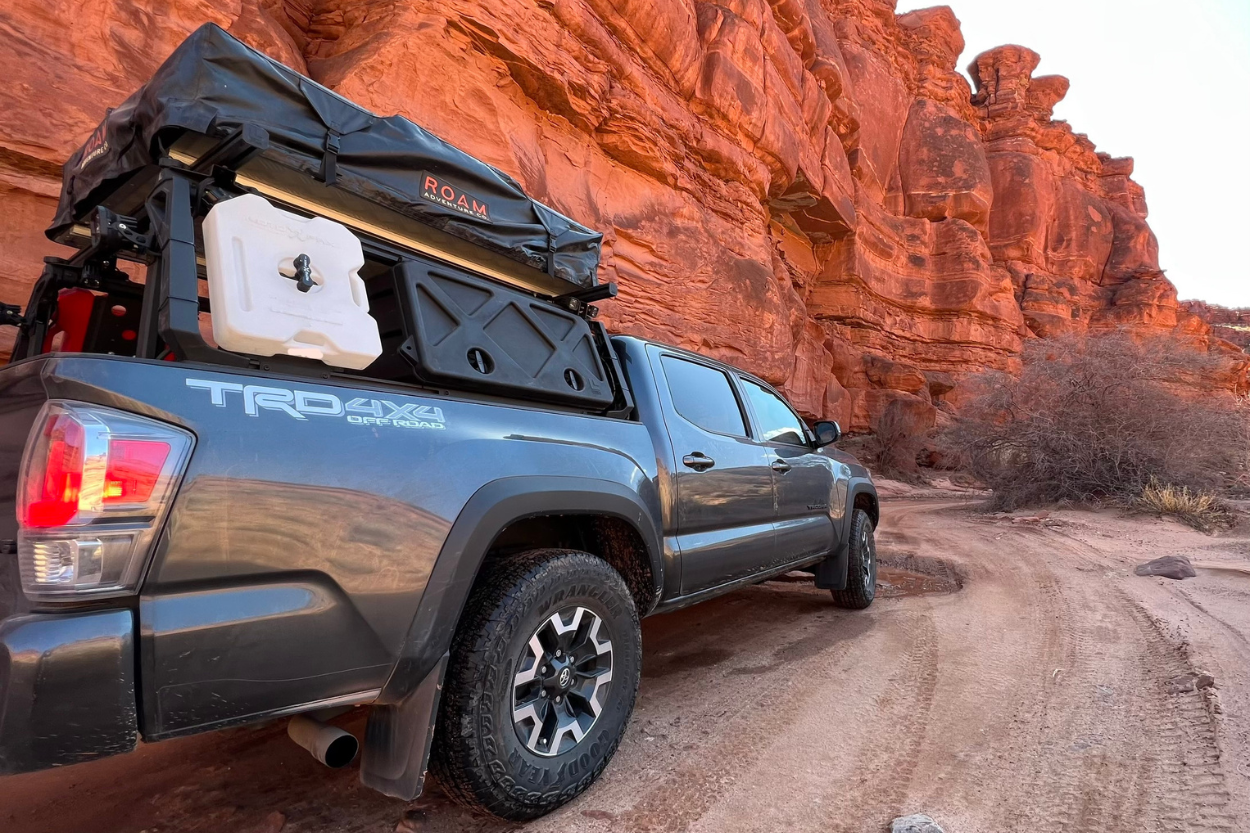 Storage Boxes 
Leitner Designs GearPOD DUAL
Tell Us About Your Setup
I picked the Leitner rack and storage pods because of their versatility and looks. The pods are able to lock, which is a big bonus for me. They are also spacious, don't take up any bed storage, and won't prevent me from putting my mountain bike in the bed but give me plenty of room to lock up my smaller gear.

Storage Boxes 
Tell Us About Your Setup
One of the many reasons I selected these cases is because of their multi-use functionality. They are made to store your firearms; however, you can also use them to store your recovery gear.
I love the combination of the six push-button latches that offer a sense of security of closure on items inside the storage case and the easy open access with the heavy-duty handles, which are ergonomic and can stand all the elements of weather.
It is crushproof, dustproof, and weather resistant. The four-layer foam gives you even more added protection for peace of mind. I currently have these mounted to my Prinsu roof rack.
3.
Seth Nagle

(@t

oyo.duh

) – Harbor Freight + HyperTough
Storage Boxes 
Harbor Freight Apache 9800 Cases
HyperTough 13" Tool Boxes
Tell Us About Your Setup
I chose the Apache cases from Harbor Freight because they're big enough to store the items I may need. They're also durable and you can't beat the price ($170 at the time of this article). Harbor Freight frequently has these cases on sale. If you purchase at the right time, you essentially can get two of them for the price of one Pelican case.
Mounting to the Prinsu Rack was super easy. I also found that you can fit up to (7) HyperTough toolboxes in a single case. These toolboxes allowed me to organize smaller items on one side and larger items on the other.
Overall, I'm very happy with this setup and I would definitely recommend the Apache cases to anyone who may be looking for a roof-mounted storage solution.
4. Eric Quitugua (@rrtx.tacotrd4x4
) – Pelican + Plano + Tough Storage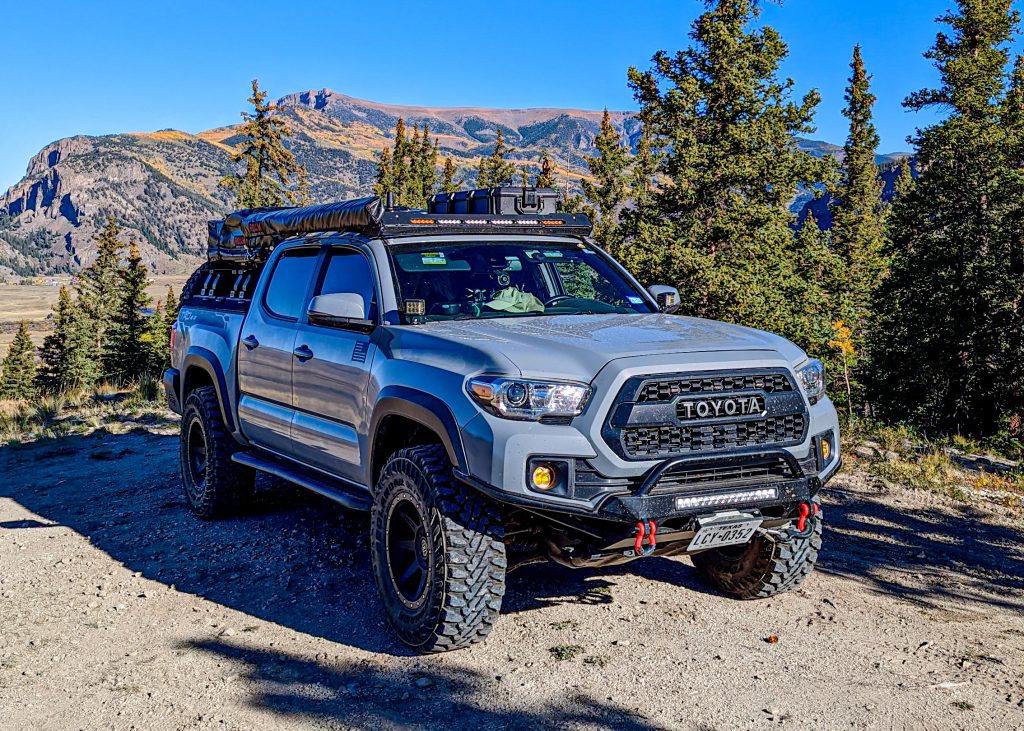 Storage Boxes 
Pelican Vault Case – Model V730
Plano 108 Quart Sportsman Trunk
Tough Storage Tote 14 Gallon
Tell Us About Your Setup
I use the Pelican vault case to store all of my loose recovery gear and mounted it on my UpTop Overland Bravo roof rack. I like that I am able to securely store my recovery gear and keep it very accessible without giving up cargo space in the bed.
My loadout plan is tailored for my kitchen essentials to fit nicely into the Plano 108-quart Sportsman trunk. What I like the most about this setup is that all of my kitchen gear for use during my overland trips fit nicely into this single box, and I don't need to fumble around looking for the right gear. It also fits nicely under the dropped-down tailgate when I am set up for camp.
The 14-gallon storage totes compartmentalize the rest of my loose camp gear and other miscellaneous items. Each box is labeled with its contents and is easily stackable underneath my diamondback bedcover. They're always easily accessible and stored neatly away when I'm on the trails.
5. Roberto Bermudez (@voyager_tacoma
) – Roam Adventure Co.
Storage Boxes 
Roam 83L Rugged Case
Roam 95L Rugged Case
Tell Us About Your Setup
I went with two Roam rugged cases because they are known to protect valuable gear and keep debris from getting inside. I have them both mounted each with Roam's rugged mounts. That's honestly the best way to go because the simplicity and security they provide by locking your cases in place feel very safe and sturdy.
My favorite part about these cases is that I get more storage space and that they are really waterproof. I've driven through rain, snow, and dust, and nothing gets inside of them; all of my contents inside stay dry.
6. Scott Schaefer (@tacomamountain_ut
) – Pelican + Leitner Designs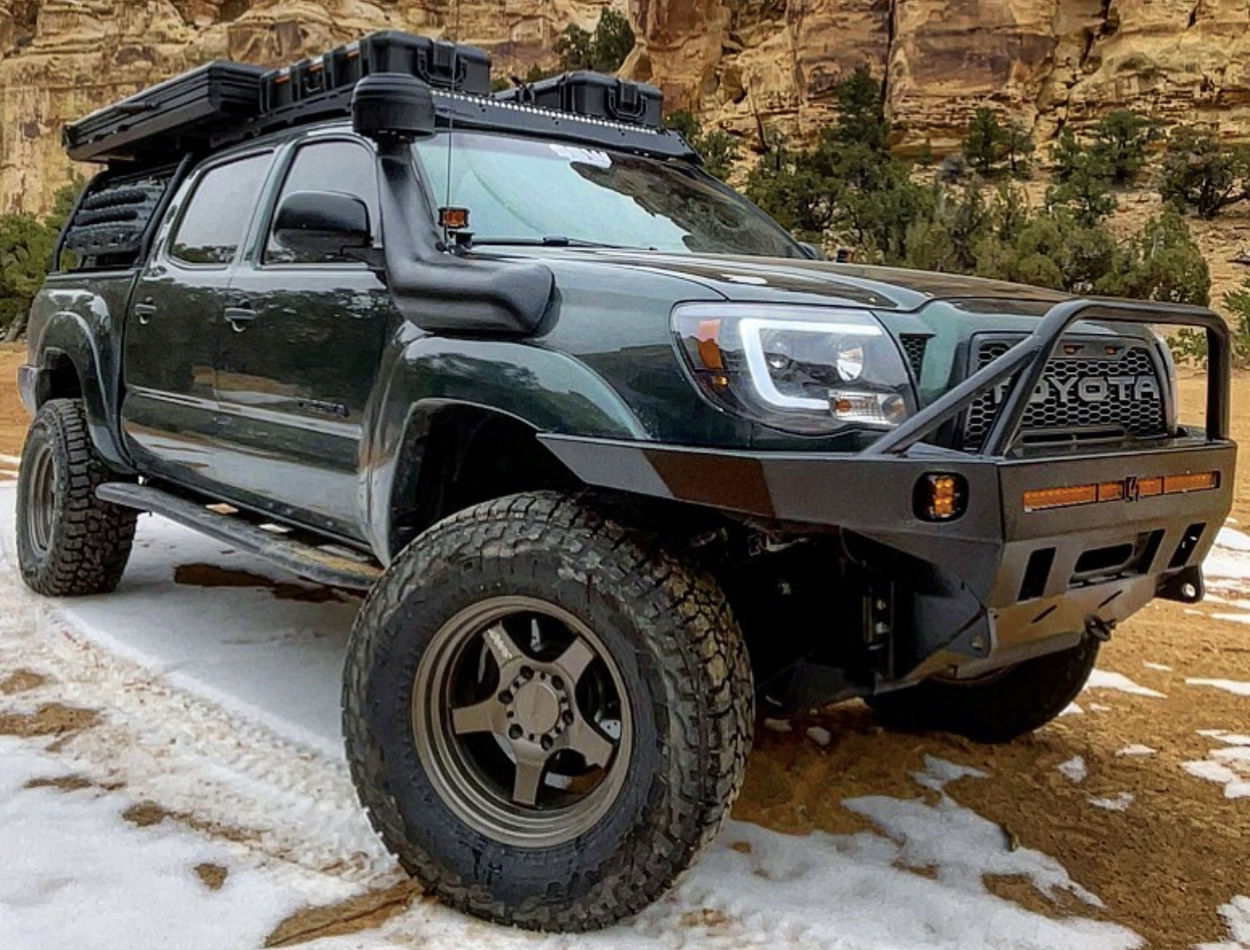 Storage Boxes 
Pelican Vault V700
Leitner Designs XL Pod
Leitner Designs Dual Pod
Tell Us About Your Setup
I love the accessibility of these storage containers! They make it very easy to access what I need. I also like that I don't have storage bins sliding around in the bed of the truck. These keep my items organized and secure.
The top two cases are mounted with four carriage bolts to the cab rack. The storage pods are part of the Leitner Designs bed rack system! These are great for additional storage as well as mounting traction boards or RotopaX. I also have a 4-gallon water storage on it! The decked system is also another great way to add storage and organization. I love having all of my gear protected from the elements.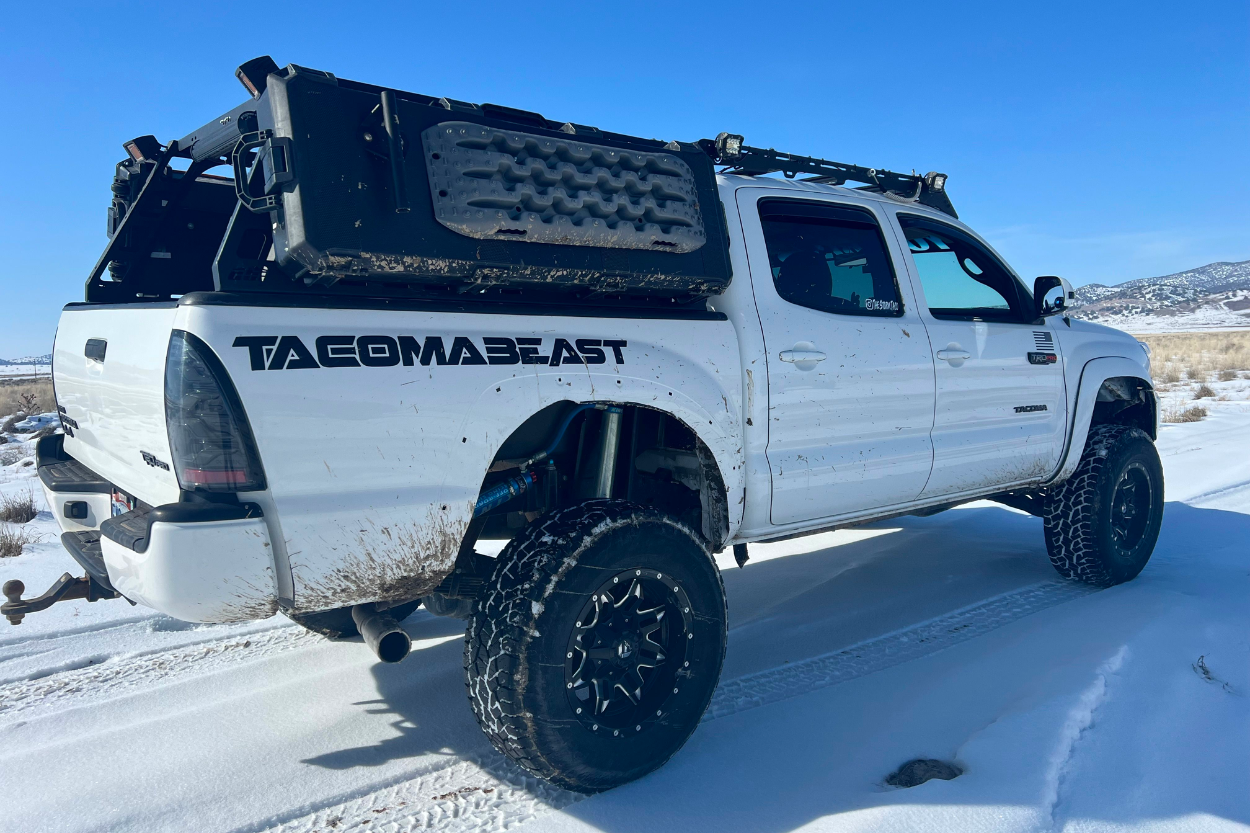 Storage Boxes 
Tell Us About Your Setup
I chose these storage boxes because they are the perfect length for the double cab Tacoma roof or the standard 5ft bed. These containers are also waterproof and can withstand almost anything.
They are currently bolted to my CBI bed rack and have gas struts added to them so once open, the lids act as a table.
What I love most about these Pelican cases is that they stick out from the rest and are completely functional. They are also rugged and can really take a beating. Plus, the customization is limitless with what you can add to them. I currently have traction boards and flag mounts mounted to both cases.
8.
Frank Smith

(

@t.h.o.t.taco

) – Pelican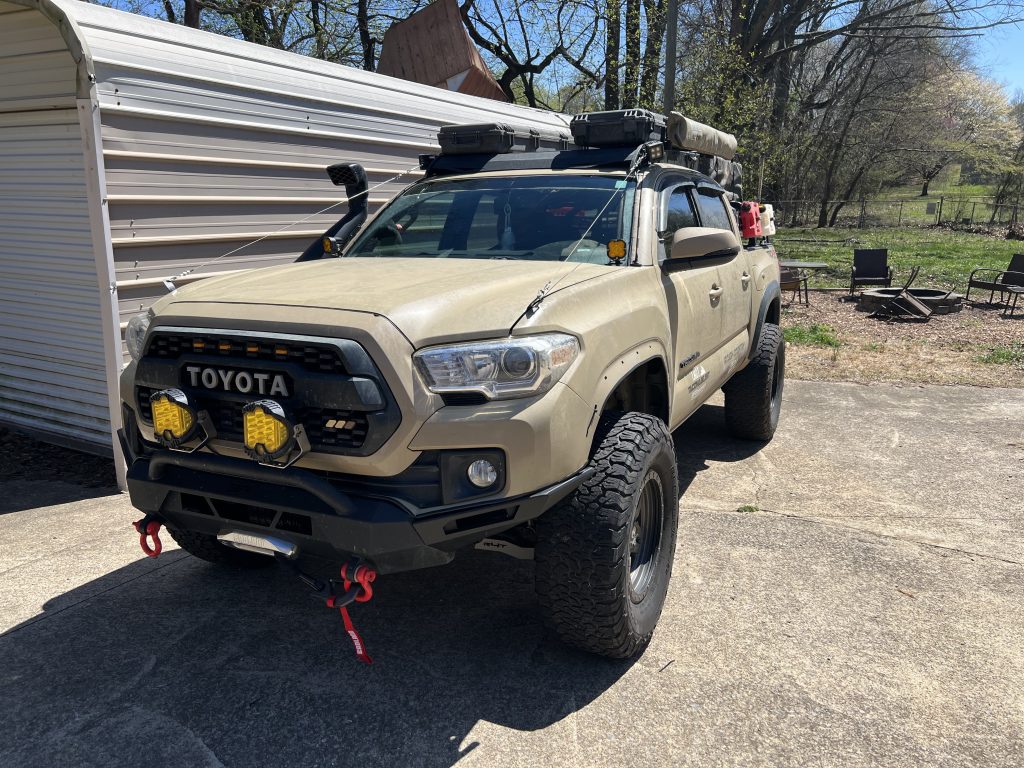 Storage Boxes 
Pelican 1650 Boxes
Pelican 1750 Cases
Tell Us About Your Setup
I chose these cases because we use them in the military, and they have proven to be 100% weatherproof without failure.
On the roof, I keep camping chairs and a pioneering kit (shovel, pickaxe, etc.) in one case. Inside the other, I keep recovery gear (60ft snatch rope, extra traction boards, tree saver).
In the bed boxes, I have a double-person sleeping bag rated for subzero temperatures and camping essentials (camping stove, extra propane, batteries, lanterns, TP, etc.).
Final Thoughts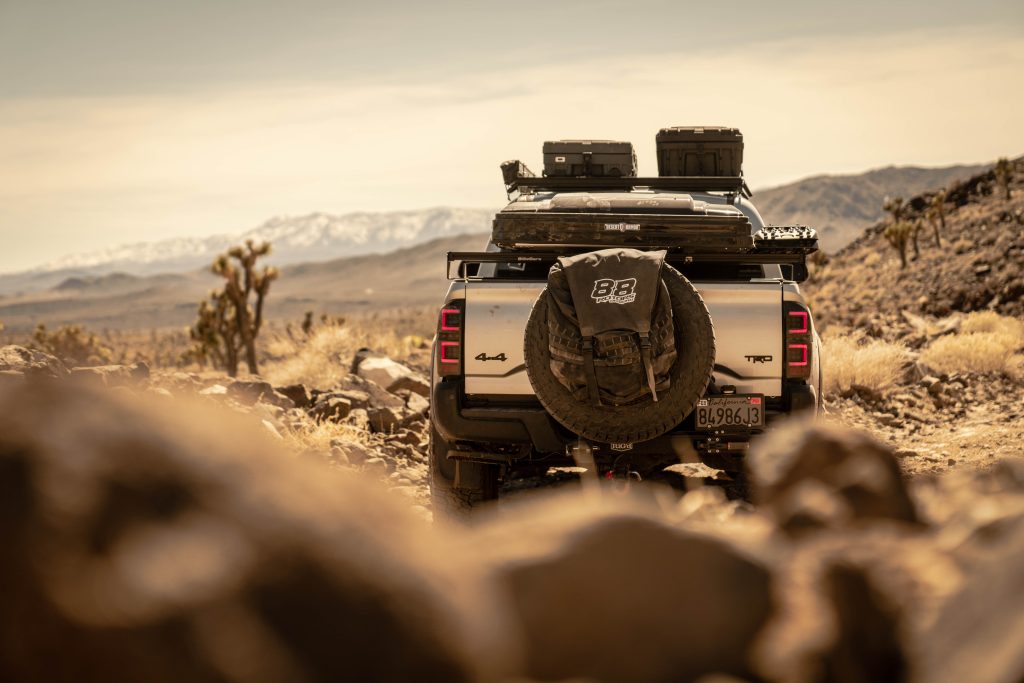 And that's a wrap on another Tacoma Tuesday! These storage box setups are all pretty sweet.
Who knew there were so many storage options available on the market? All of these brands make it incredibly easy for Tacoma owners to store all of their necessities while still maximizing what little space the Tacoma has.
Next week, we'll be showing off front bumper and lighting combinations on Tacomas. Make sure to stay tuned!