Runnin4Tacos (R4T) High Clearance Cat-back Install & Review Exhaust for 2nd Gen Tacoma
If you're looking for a mellow yet slightly aggressive cat-back exhaust system, take a look at the R4T high-clearance cat-back kit.
I've run a wide variety of exhaust systems on the market including MagnaFlow (watch that video here) and a few other popular options. While I've enjoyed the MagnaFlow kit on my 4Runner, it's a little too throaty for my woman. If you like an extremely deep-tone aggressive rumble from your exhaust, the R4T option might not be for you.
In my video above, I referred to the R4T muffler as a "gentleman's exhaust" and I think that sums it up perfectly. If you want an exhaust that will make your Tacoma sound a little more aggressive all without your wife complaining when she's sitting shotgun – this is the exhaust for you.
Find it online: 
Features: 
Price ($300+ less than other name brands)
No Drone
Extremely High Clearance
Exhaust tip ports down just before the axle
Stainless steel (will not rust)
Two-piece design (very easy install)
Why the R4T Exhaust?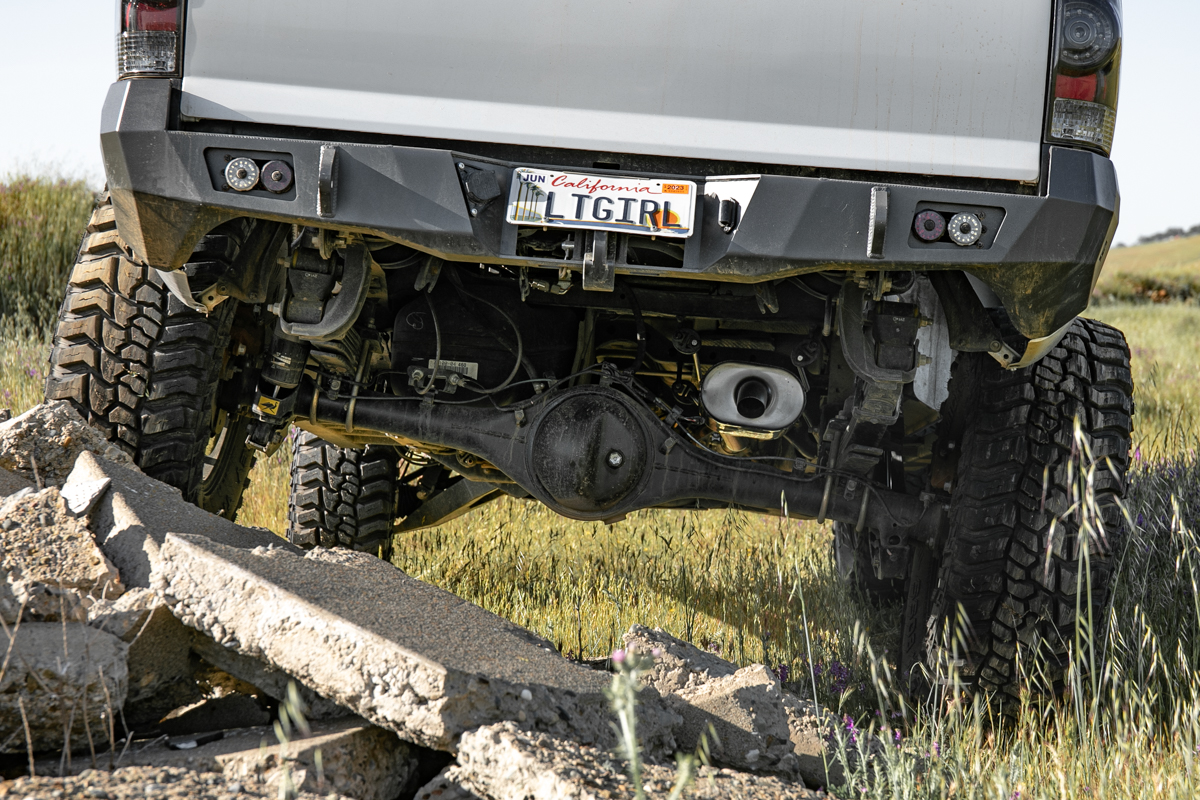 After years of testing mufflers for the 4Runner and the Tacoma, R4T has finally released its exhaust system. Let's start with the most common question. Does it drone? No. Rest assured, this kit will not annoy you and your family on the freeway or driving around town – although it still has an audible presence.
The majority of the exhaust kits on the market are all trying to achieve a high level of aggressive sound while not droning at freeway speeds. R4T took this kit in another direction. Instead of going for the deepest sound possible, they took the middle ground and created a mildly throaty kit that sounds even-killed at all RPM ranges – but it sounds especially good in the low RPM range; 1500-2500. Driving around town is where this exhaust excels. Once you start getting to freeway speed and pushing into the 4000-5000 RPMs, the sound of the engine revving takes over the exhaust sound so it's not as predominant in this RPM range. However, once your RPMs settle back down at freeway speed, it's very well-mannered. Hovering over the 1000-2000 RPM range is again very subtle yet noticeable.
The exhaust is full stainless steel so there won't be rust or corrosion issues like cheap steel exhausts on the market.
If you're looking for a well-mannered exhaust system that tucks high and out of place, all while featuring an extremely competitive price, this kit is a solid option!
Head over to YouTube and drop a comment: Runnin4Tacos High Clearance Exhaust Review