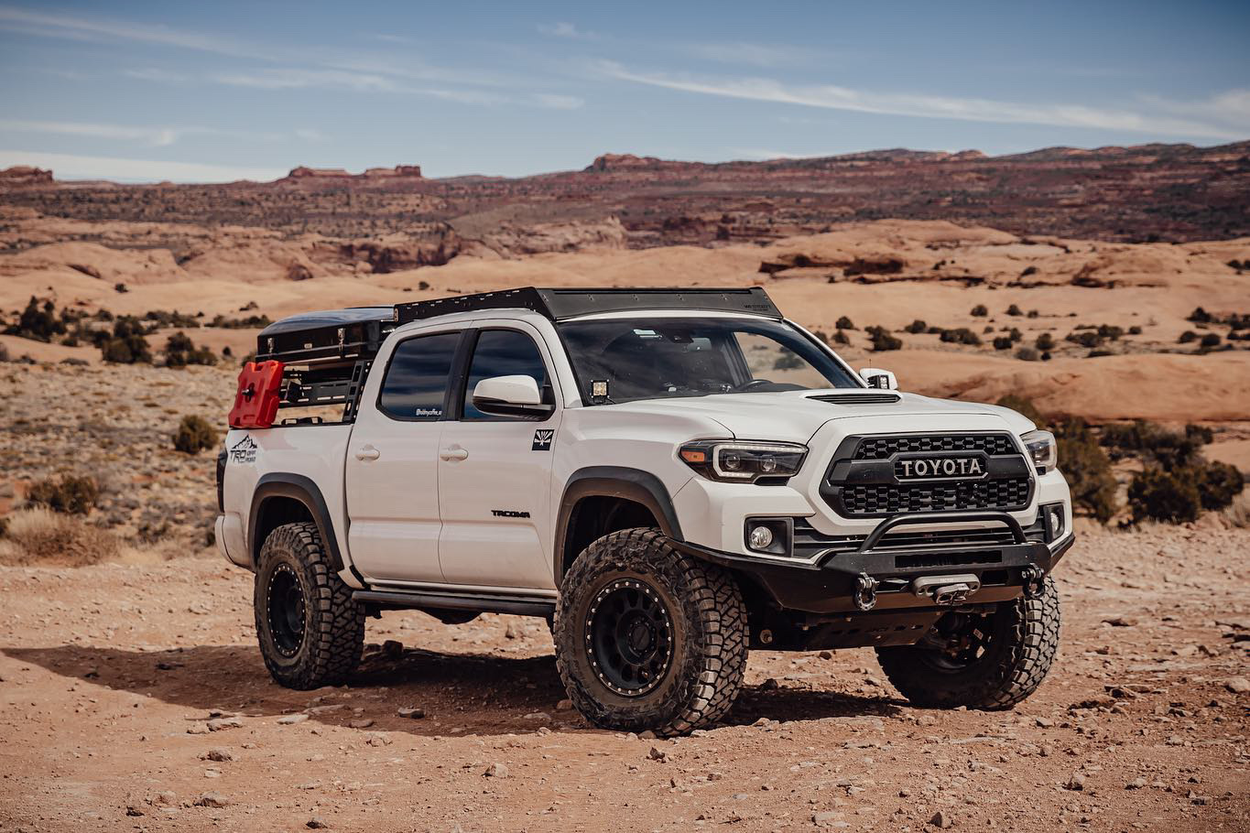 5 Tacoma Owners Discuss Their Top 3 Recovery Gear & Accessories Setups – Products For Safe Off-Road & Overland Travel
This Week's Topic: Recovery Gear 
Welcome back to an all-new Taco Tuesday! Last week, we looked at front bumper and lighting setups for the Tacoma. This week, we are reviewing the top 3 recovery gear items for Tacoma owners.
If you don't yet have recovery gear, this post is tailor-made for you! You'll find detailed accounts from multiple owners that have plenty of experience with recovery gear. Or, if you're keen on expanding your collection, we ask owners why they chose certain pieces of gear.
Let's get started!
How To Get Featured

Do you want to be featured in a future Taco Tuesday post? We want readers to get inspired by a variety of rigs/products.

Submit your build for Taco Tuesday here to get featured!

We have specific topics for each Taco Tuesday post and we would love to feature your rig!
Note: The builds listed below are in no particular order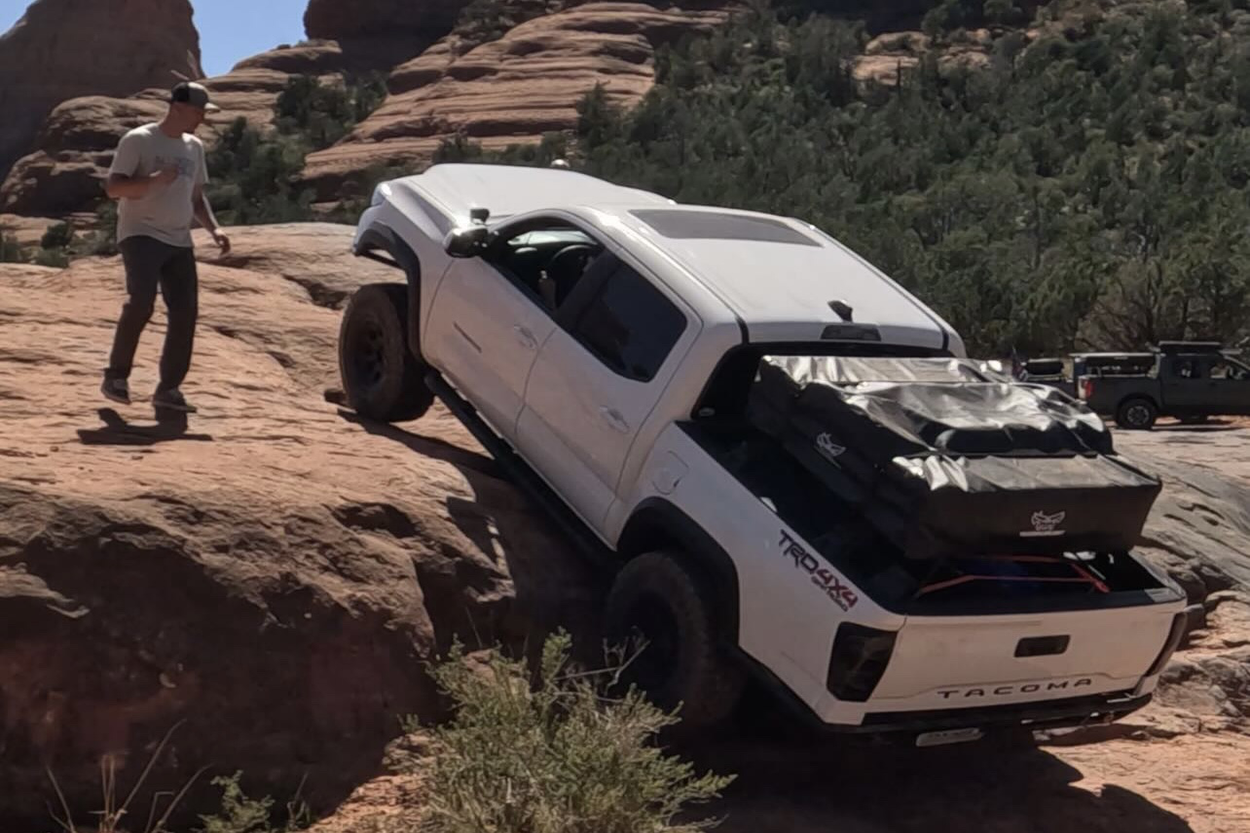 Top 3 Products
Colby Valve Emergency Tire Valve System
Smittybilt Kinetic Rope
A Friend
Why I Chose These Items
The emergency valve stems are great. You never know when you are going to pop a stem on a valve in half on a rock or in the middle of a creek, and these are fast fixes to get you back on the trail.
Everyone needs a kinetic rope; you can use them for almost any recovery situation since they are durable and reliable.
Finally, a good buddy is always a must when a recovery situation arises. Another set of eyes and hands can make all the difference in the world when you're stuck in a sticky situation.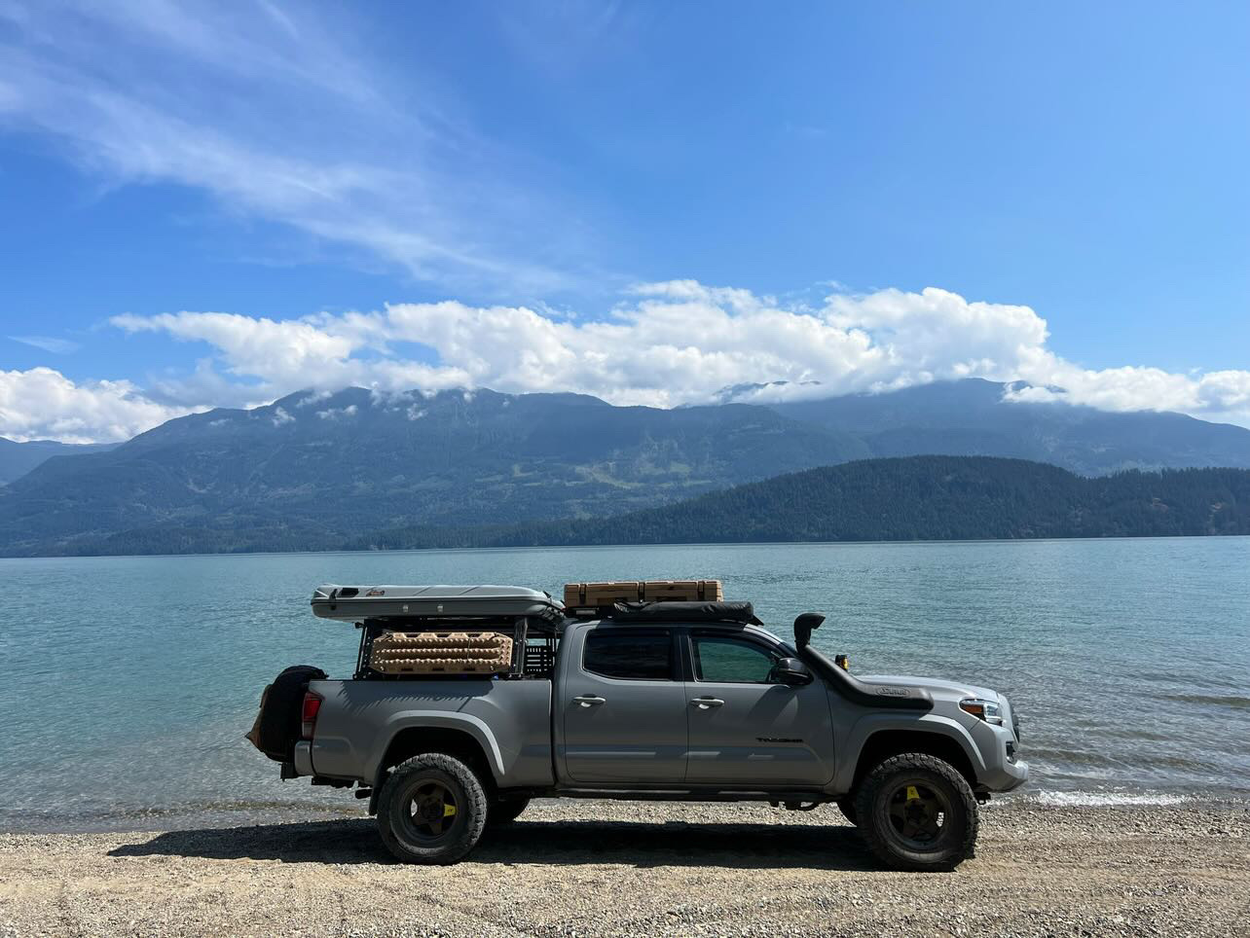 Top 3 Products
Maxtrax Recovery Board
Maxtrax Kinetic Rope
ARB Tire Repair Kit
Why I Chose These Items
I chose these brands because they are proven to be the toughest among other competitors' products. They are also known to be one of the most reputable brands amongst the off-roading and overlanding communities.
I use each of these products for different situations. The recovery boards are great because they give me traction on tough trails when needed. If I get stuck, I know I can rely on the Maxtrax boards to get me out. They are also superior quality to many other options on the market. As an added bonus, having so many different color options is fun.
The Maxtrax kinetic rope is another favorite and popularly used item in my collection. I use it to pull my friends and myself out when I'm stuck. When it comes to mud and sand, these especially come in handy. I opted for a kinetic rope over other rope options because the technology behind it makes it the safest for the vehicle (less stress) and for the people using it.
Finally, I can't hit the trails without my ARB tire repair kit. It's so important to have, even if you're not off-roading. A flat tire can happen at any point in your journey. What I really like about it is that it's compact and easy to store. The included directions make it very straightforward to use as well.
Top 3 Products
GoTreads Recovery Mats
ActionTrax Recovery Boards
Gear America Shackles & Tow Straps
Why I Chose These Items
All three of these companies back up their products with a lifetime warranty and are made in the USA! I use my GoTreads the most for recovery on trails and leveling at camp. They are lightweight, easy to store, expandable, and collapsible.
I use my ActionTrax for snow and mud trips. The metal teeth on them help me dig deeper to get under my tires and help them grip through the sand, snow, and mud.
Lastly is my bag of tow straps, snatch block, soft shackles, and bow shackles. Gear America's products are strong, durable, and easy to pack. Each purchase also helps support St. Jude Children's Research Hospital.
Traction boards, tow straps, and shackles are quick and easy to toss into your rig before a trail and are items that are incredibly important for your and others' safety!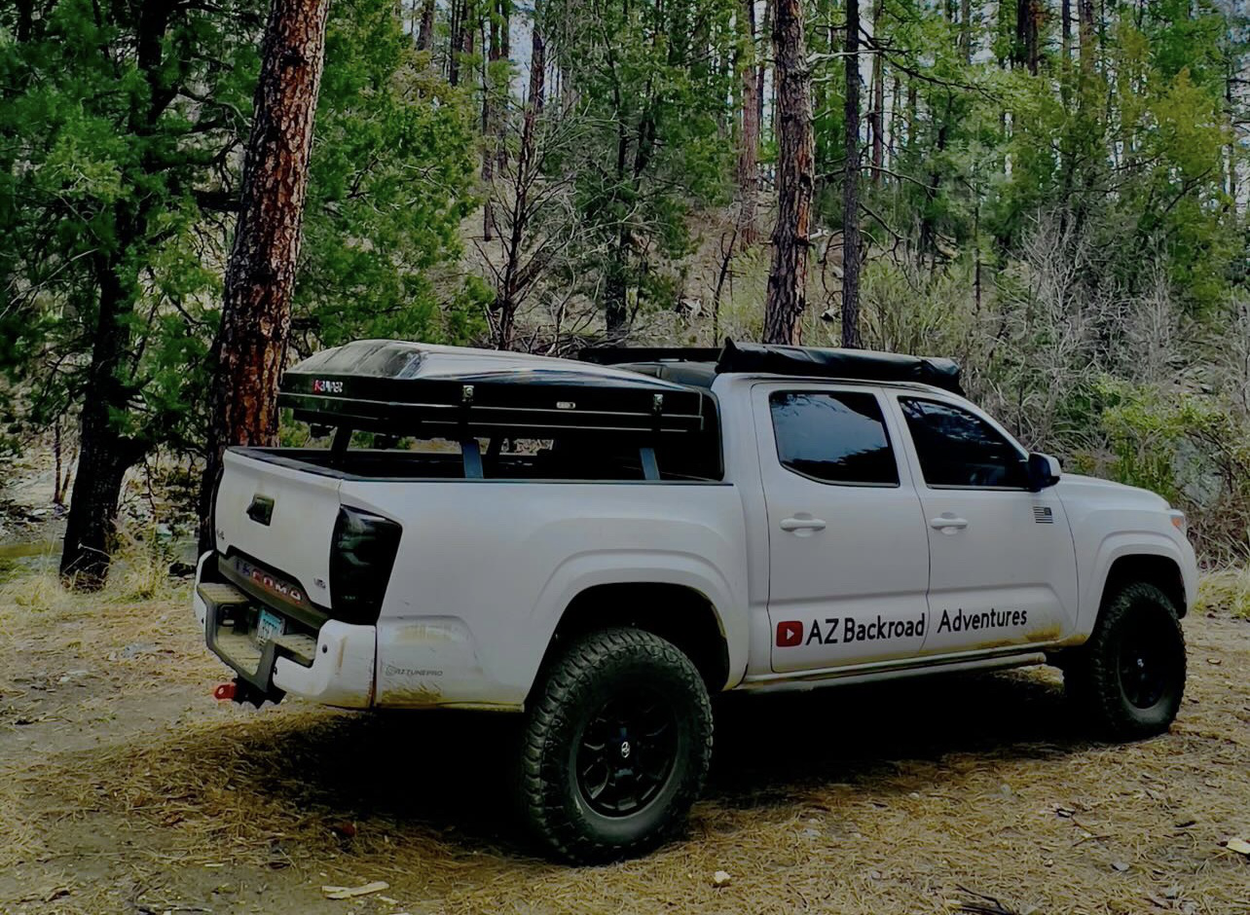 Top 3 Products
Apex Badlands 12,000lb Synthetic Line Winch
Gear America Kinetic Rope & Soft Shackles
Gear America Snatch Block
Why I Chose These Items
My first favorite piece of gear is my winch. I run the Apex Badlands 12,000lb synthetic line winch from Harbor Freight. I figured if it's good enough for the recovery professionals, it's good enough for me.
Kinetic rope and soft shackles are other pieces of gear that I love. I prefer Gear America as I was able to meet them last year at Overland Expo. Through talking with them, it was evident that they truly cared about the community and the quality of their products being made in America.
Finally, a snatch block is a must for trickier recoveries. I chose the Gear America Gold Ring for its quality and craftsmanship.
I have used my recovery gear to pull myself out of loose cinders when my 4WD failed. I've also used the winch with a snatch block to pull a few different vehicles out of precarious situations in the snow when a redirect is needed. The kinetic rope has been a lifesaver for some quick assistance when friends have gotten stuck in the deep snow and just need an easy bump out.
For recovery entertainment, check out my YouTube!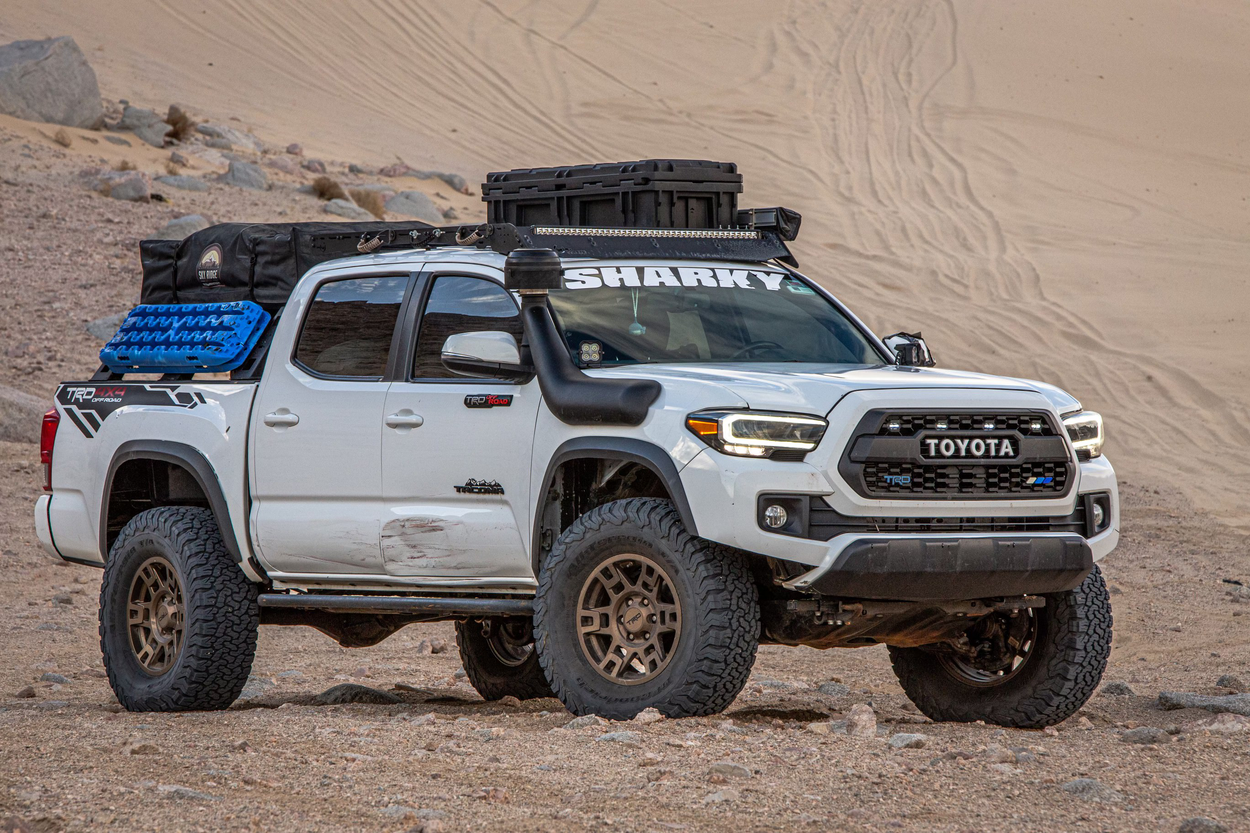 Top 3 Products
Tow Rope
X-Bull Recovery Boards
Hi-Lift Jack
Why I Chose These Items
Recovery gear is an essential part of any off-roader's arsenal. For me, I have a pretty basic setup. The first item I always carry is a tow rope. I have 2 ropes accompanied by soft shackles, and I plan to purchase a kinetic recovery rope soon. When off-roading with a friend, a tow rope is really all you need for recovery.
The second item I have is a set of recovery boards. I got a cheap pair off Amazon for $80, and they have saved me countless times. Unless if you high center, these things can reliably get you out of snow, mud, and sand. They are essential to have for self-recovery.
Another item that is essential for self-recovery is a jack, which brings me to my third item: a high-lift jack. I can pick the whole truck off the ground to change a tire or aid recovery with my rock sliders. Jacks are incredibly useful, and I believe everyone should have some form of one.
Final Thoughts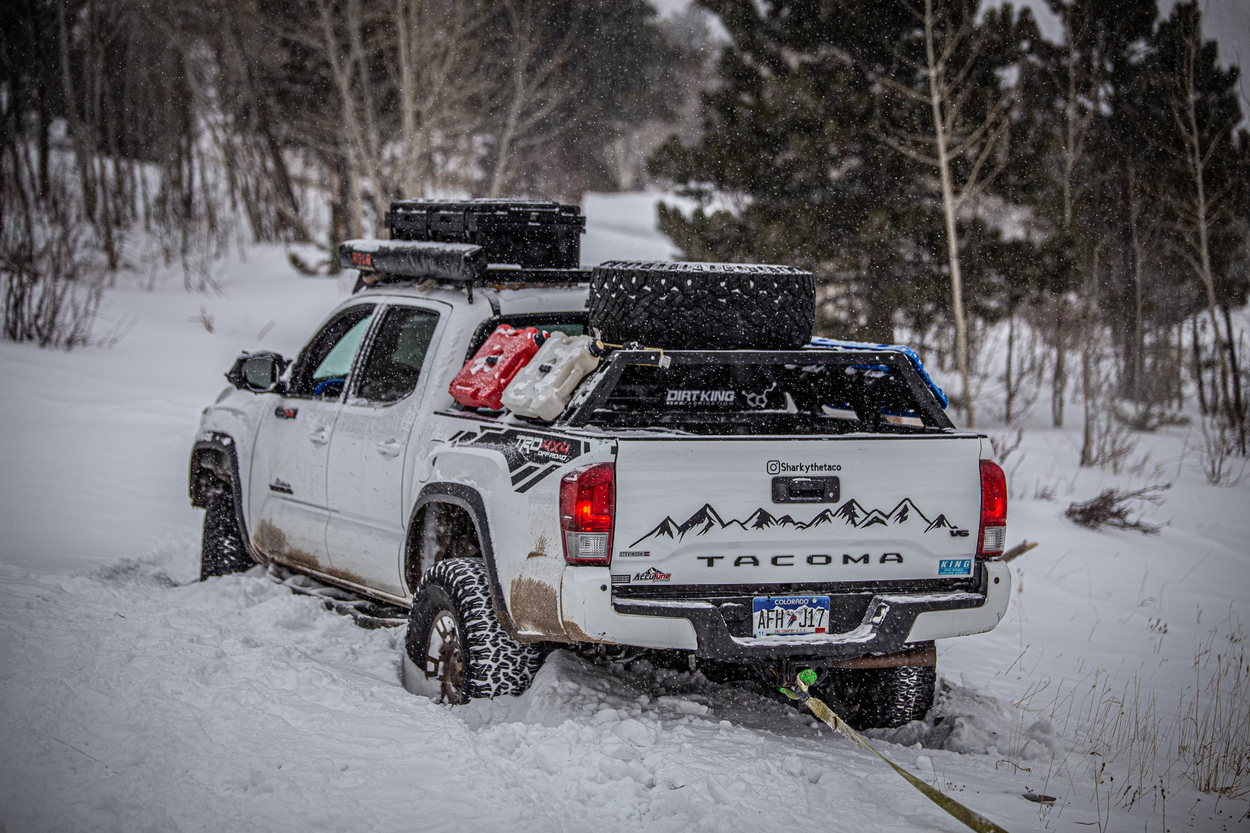 That wraps up another Taco Tuesday! What do you keep in your recovery gear collection? Comment down below to add to the conversation!
Tune in next week, and we'll be covering drawer and storage systems to keep all of your recovery gear organized.