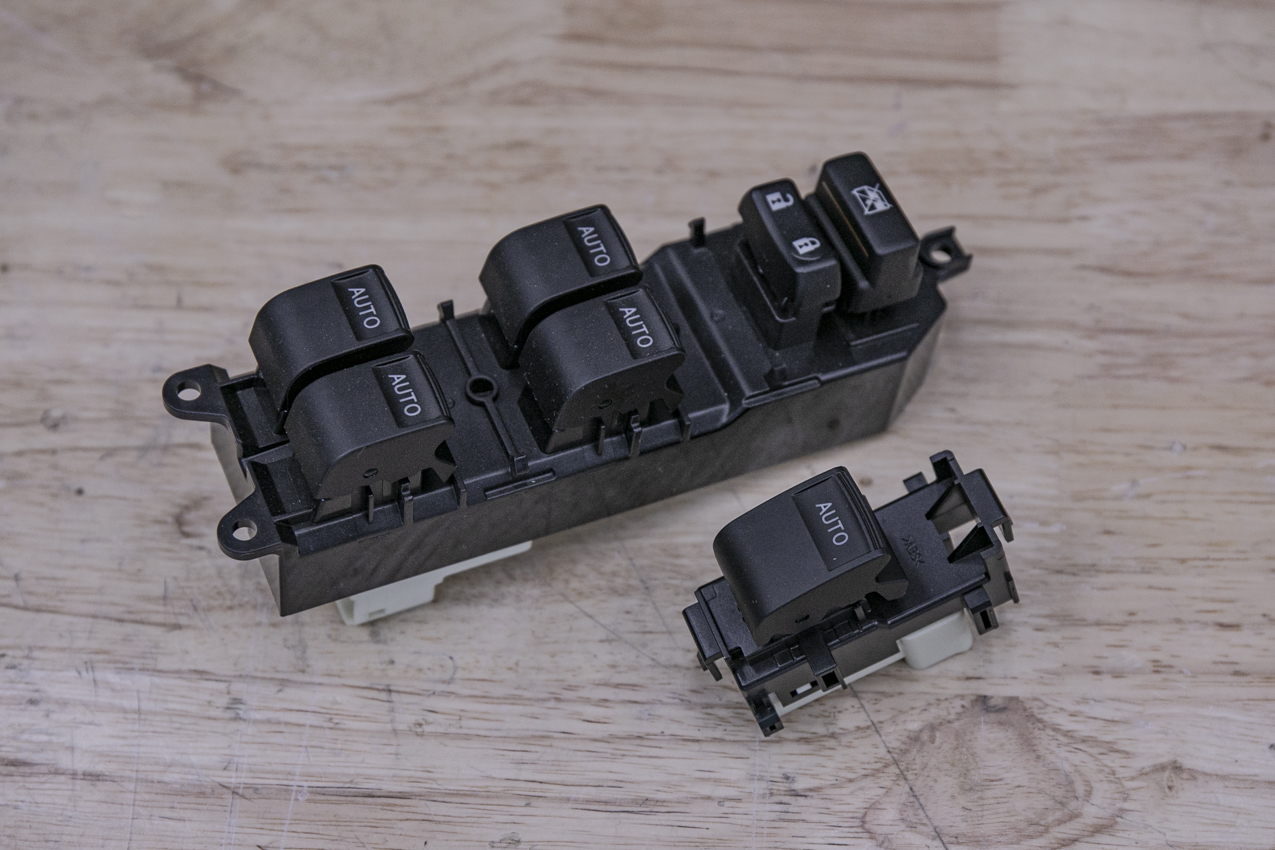 Automatic Driver and Passenger Up & Down 4-Way Window Switch Mod for 2nd Gen Tacoma (2012-2015)
I daily drive both my 5th Gen 4Runner and my 2nd Gen Tacoma. One of the main issues I have on the 2nd Gen Tacoma over the 5th Gen 4Runner is the lack of an automatic up/down switch for all of the windows. Well, it turns out that this is an easily solved issue by simply swapping in an entire window switch module from CTH.
CTH makes a ton of aftermarket mods for the Tacoma and this is one of those no-brainer mods if you have a 2012-2015.
Follow along and I'll show you the install & review. The installation took maybe 15 minutes tops, and that was with taking photos. This is literally plug-and-play – just pop out the old switch module and plug in the new one.
Find it online: 
Tacoma Auto Up/Down Window Switch Mod
Step 1. Pop Out Switches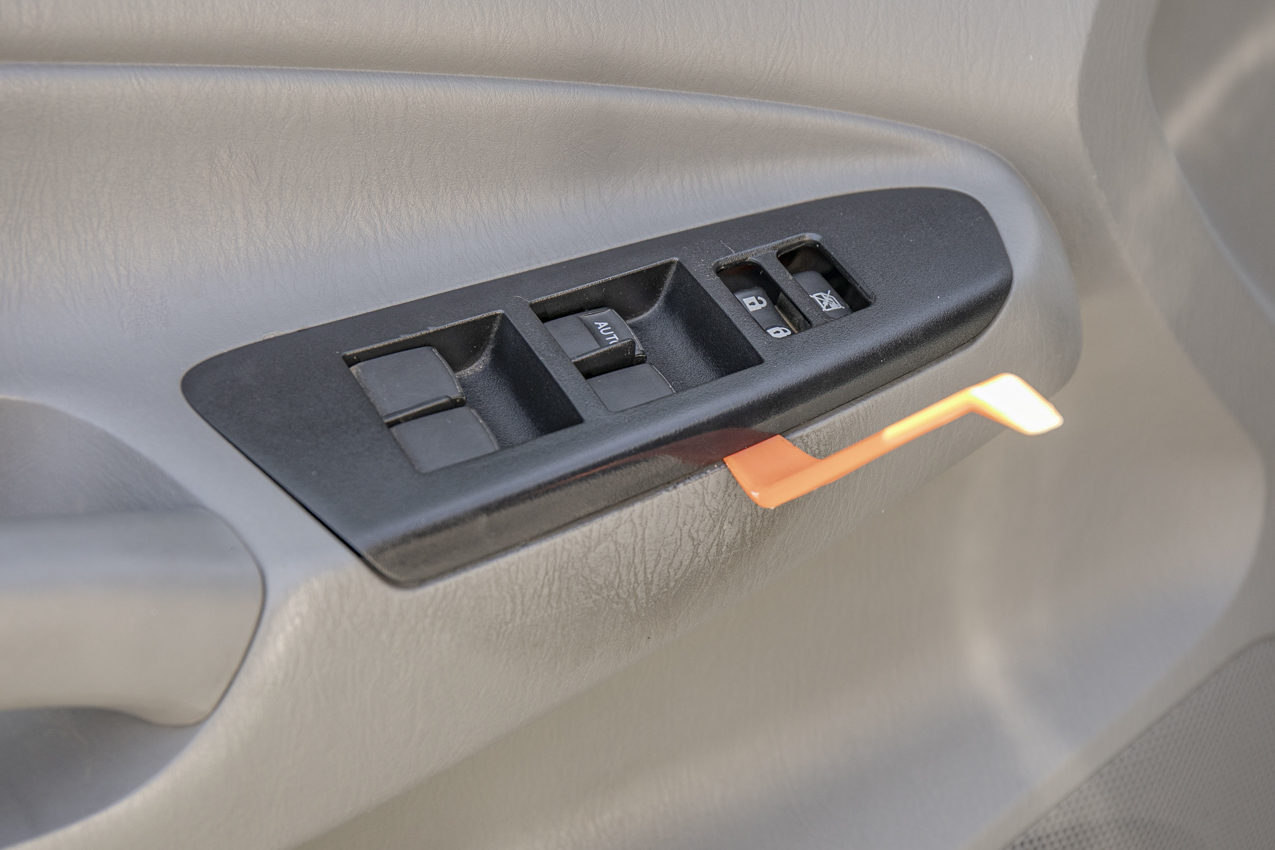 Using a set of plastic pry tools, position the tools at this location and pop the entire switch control housing out. There are two clips on the top plate housing. One on each side.
Step 2. Remove Harness Connector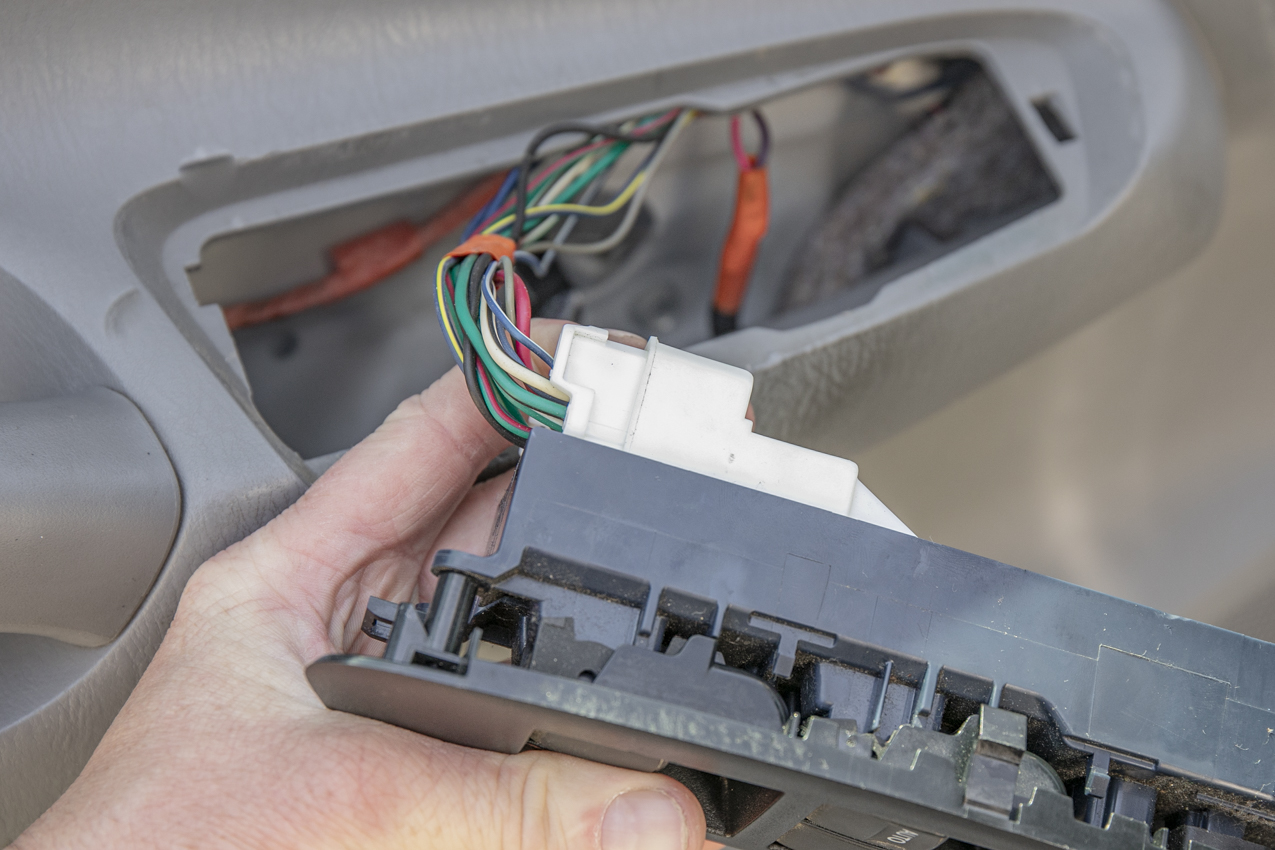 Now unclip the harness connector. You might need to use a small flathead screwdriver to push in the release tap in order for the connect to come out.
Step 3. Remove Top Plate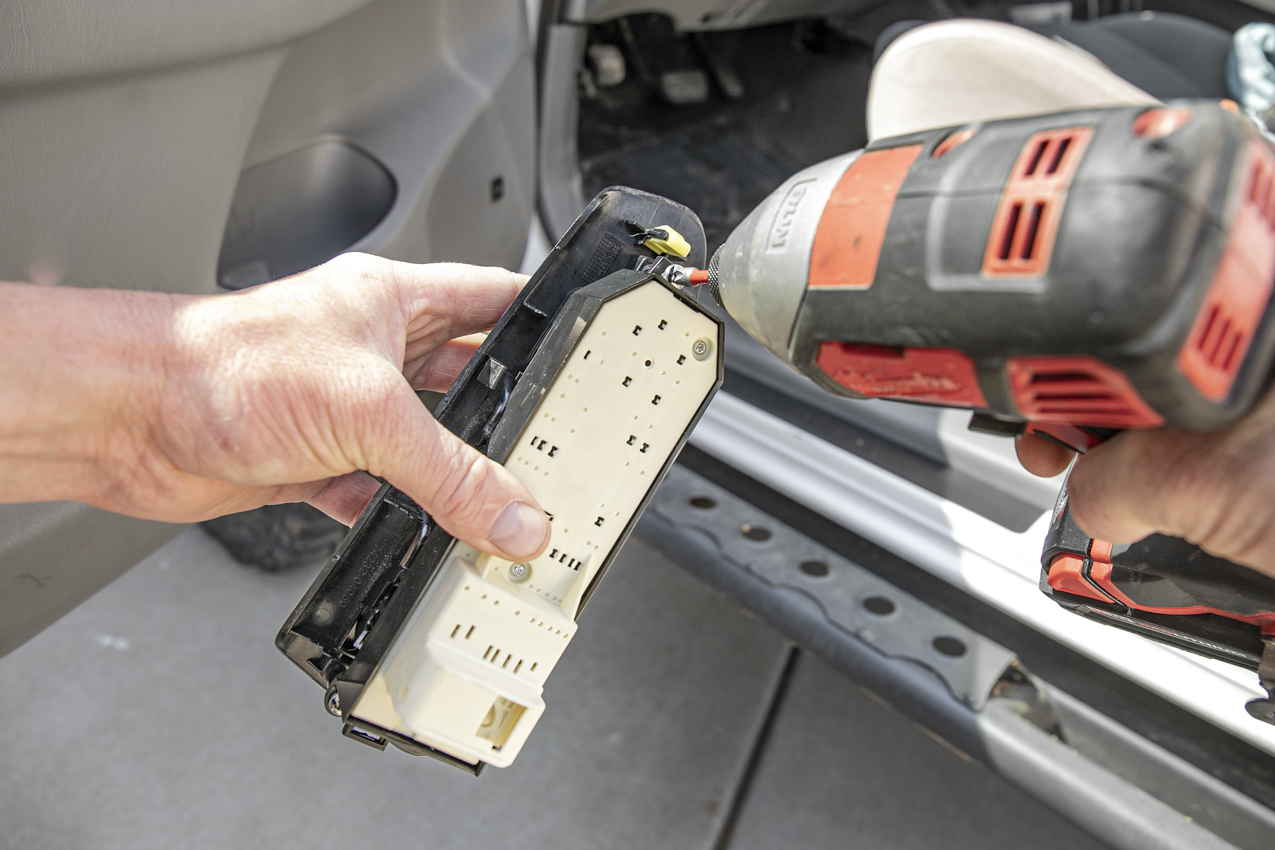 There are three screws holding the top plate in place. Remove these three screws and then swap the top plate over to the new automatic up/down switch module.
Step 4. Clip New Switches In Place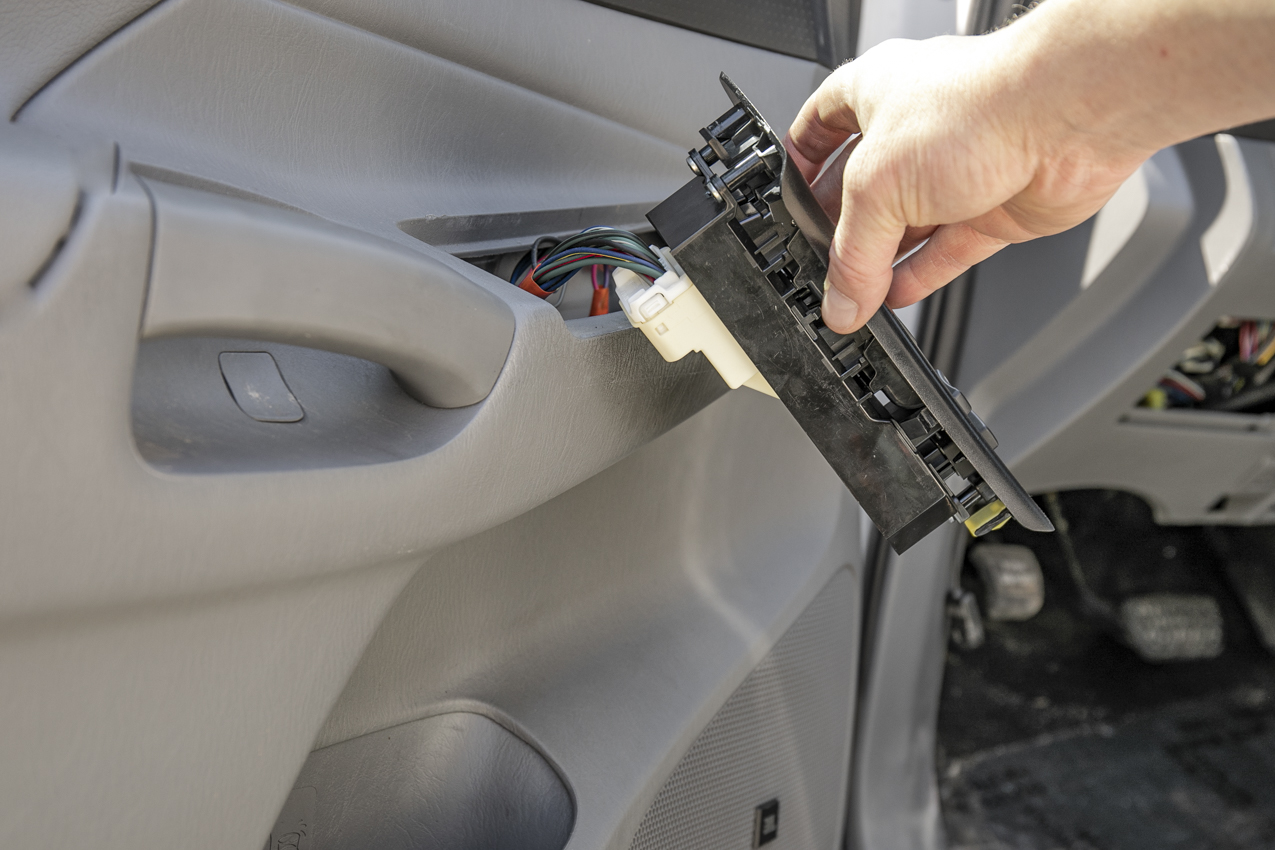 Once the top plate has been swapped over to the new module, you can connect the harness and then snap the housing into place.
Step 5. Passenger Side Connector Tabs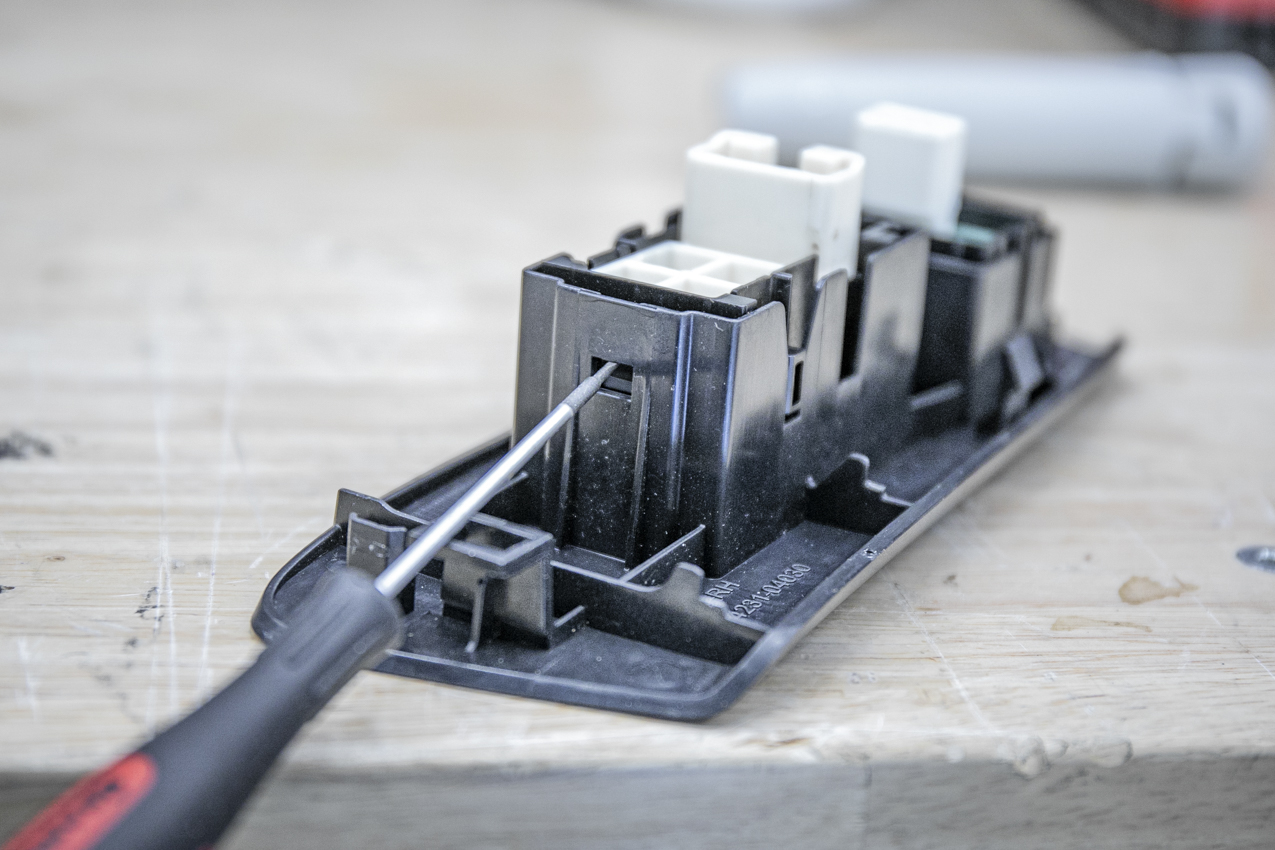 The passenger side switch needs to be popped out via two tabs on each side. Using a small screwdriver, depress each tab and slide the switch module out of its housing. Then swap the new one in and reinstall the entire unit back in place.
Passenger Side Side Automatic Switches
Final shot of the passenger side automatic up/down switch.
Driver Side Automatic Switches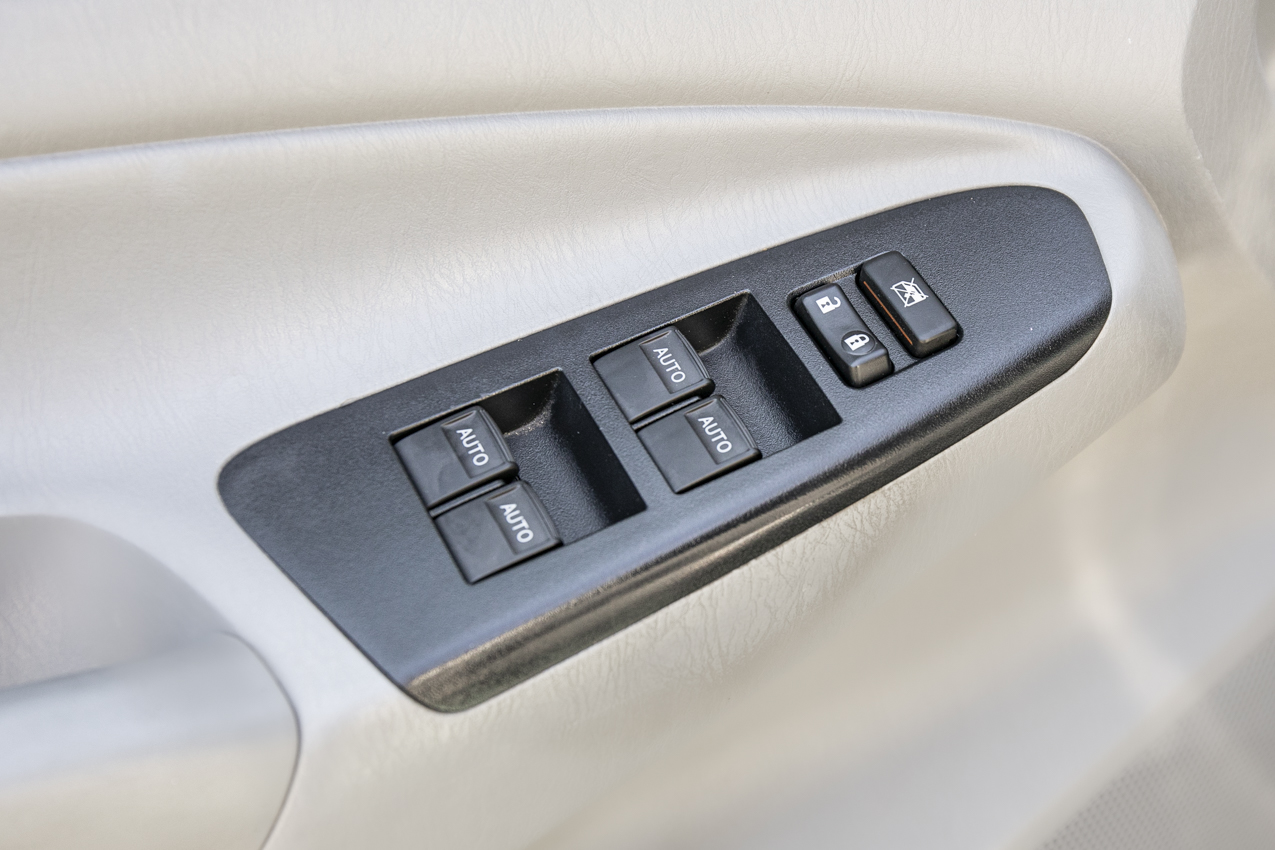 The final shot of the driver-side automatic up/down switches.
Final Thoughts
I love my Tacoma, but it's missing some much-needed yet simple features. This is one of those mods that you didn't know you needed until after it was installed.
This is a cheap mod for the functionality it provides on a daily basis. Definitely a no-brainer mod for the 2nd Gen Tacoma. For an overview of the actual quality itself, I am surprised at how much these switches look like the OE window switches. Zero complaints about the quality. The switch letter print looks amazing, it plugged in and worked as expected. Highly recommend it for anyone tired of holding the window switch for what feels like an eternity.