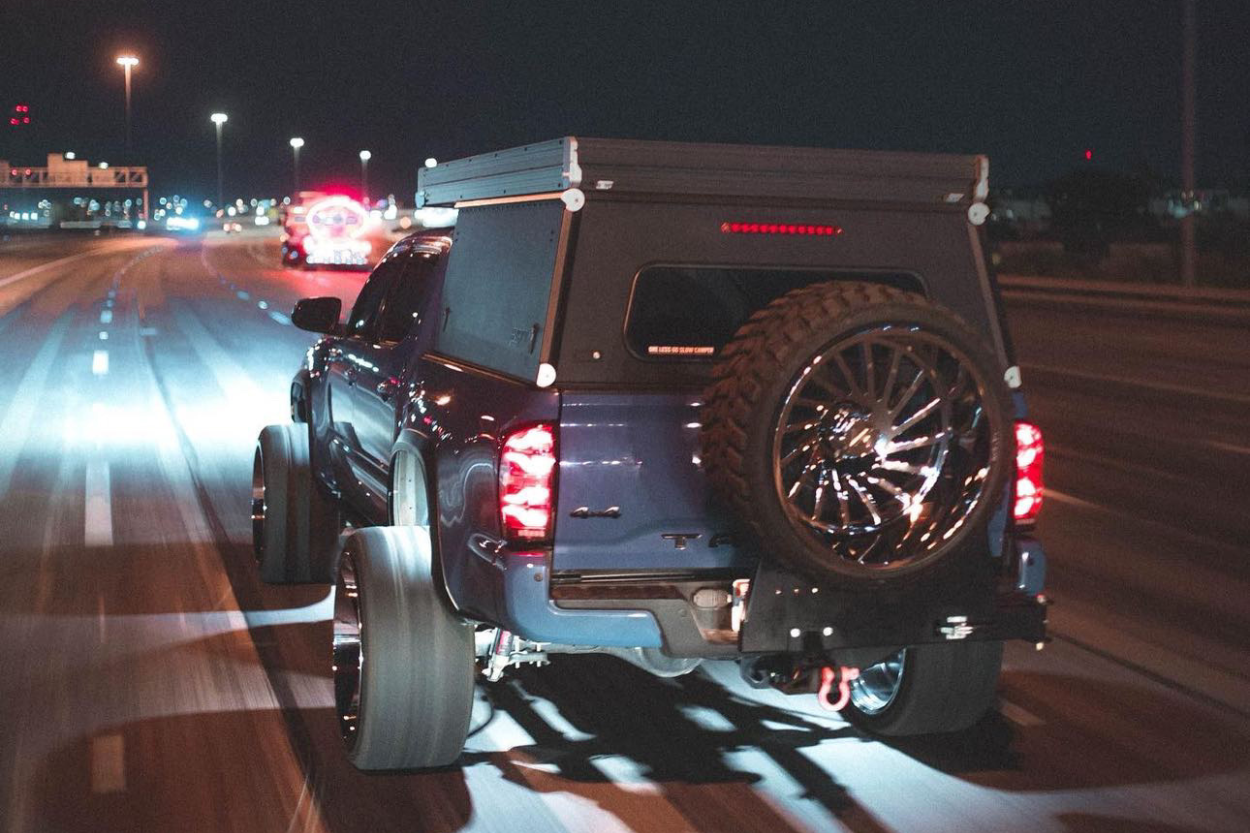 Example Toyota Tacoma Rock Light Setups – Accessory Lighting For Increased Visibility For Night Wheeling & Aesthetics
This Week's Topic: Rock Light Setups
Welcome back to an all-new Taco Tuesday! Last week, we featured affordable Amazon mods for the Tacoma. This week, we're back and featuring rock light setups!
Rock lights are a commonly overlooked modification when upgrading truck lighting. However, they can make a significant difference in both functionality and aesthetics. These small lights are typically positioned in the upper part of the wheel well or the undercarriage, illuminating the area around the wheels for enhanced visibility on trails and an impressive off-trail appearance.
Although there are alternative uses for rock lights such as underneath the hood or on the roof rack for better camp visibility, their primary intended use is for lighting up the ground around your vehicle.
Let's now take a look at a few rock light setups for the 3rd Gen Tacoma!
How To Get Featured

Do you want to be featured in a future Taco Tuesday post? We want readers to get inspired by a variety of rigs/products.

Submit your build for Taco Tuesday here to get featured!

We have specific topics for each Taco Tuesday post and we would love to feature your rig!
Note: The builds listed below are in no particular order
Rock Lights 
Lasfit Off-Road Switchback LED Rock Lights Kit | White & Amber
Tell Us About Your Setup
I added rock lights to my rig because I wanted to have a little extra scene lighting at night when setting up camp and a little more trail visibility at night. They aren't the hardest to install but running the long wires and trying to keep it clean is a difficult task. I'd give it a 5/10 in difficulty.
I went with the Lasfit offroad rock lights because they are a switchback amber/white. So far, my favorite has been the amber because it provides just enough light without being too hard on the eyes. If you are wanting to have more visibility around your tires at night or just want the extra lighting around camp, I think they are a great mod.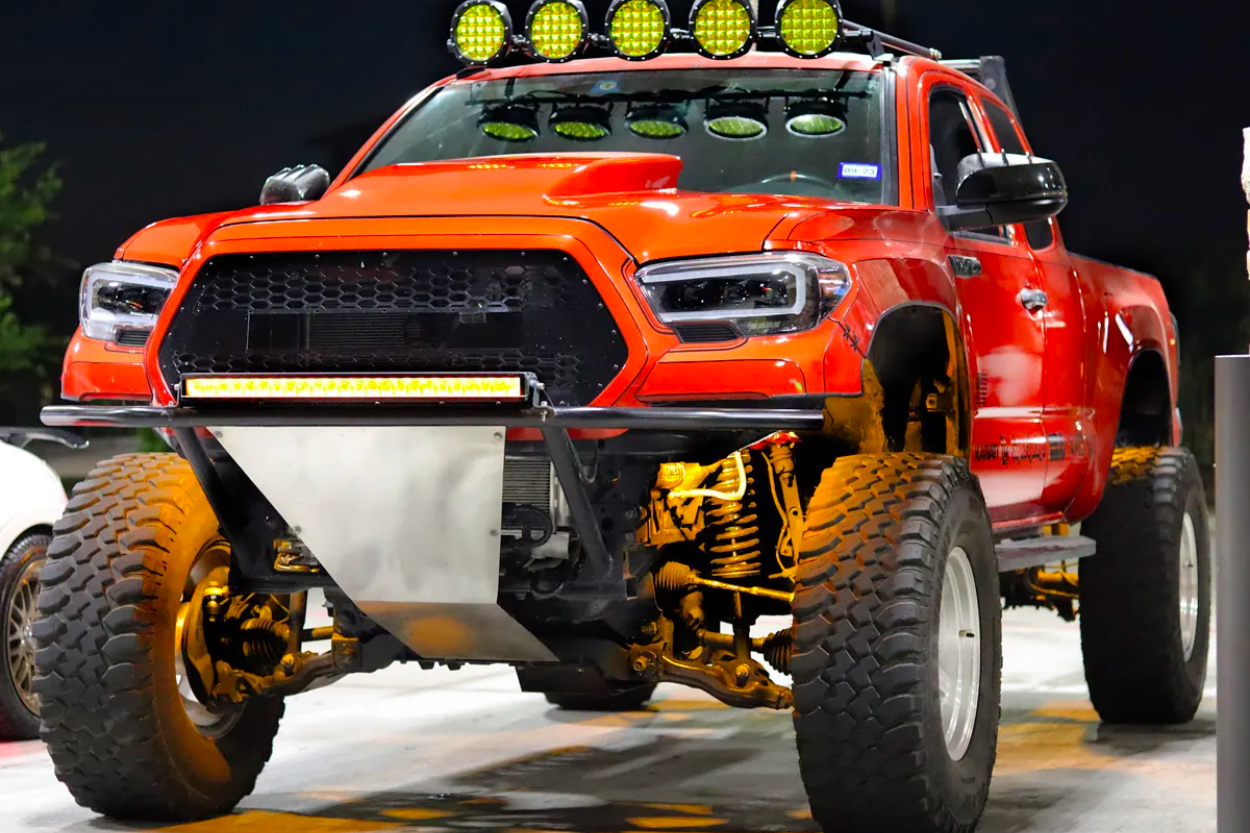 Rock Lights 
KC HiLites Cyclone V2 Flood LED Light | Amber Lenses
Tell Us About Your Setup
If you're from Texas, it's essential to the culture to run rock lights. Anything from bulletproof builds to pre-runners won't be found without these down south. Rock lights aren't just cosmetic, but rather more for trail fixes and night-time visibility for those big-time rock crawlers.
I went with one Cyclone in each corner of my build; these little guys pack a punch! They are all wired with Deutsch pigtail connectors to my Auxbeam switch panel. In all honesty, these are a must-have if you're planning on showing out nonetheless showing up! Go grab yourself a set of KC Cyclones for your rig, you won't regret it!
3. Kyle Duran – (@kdur5)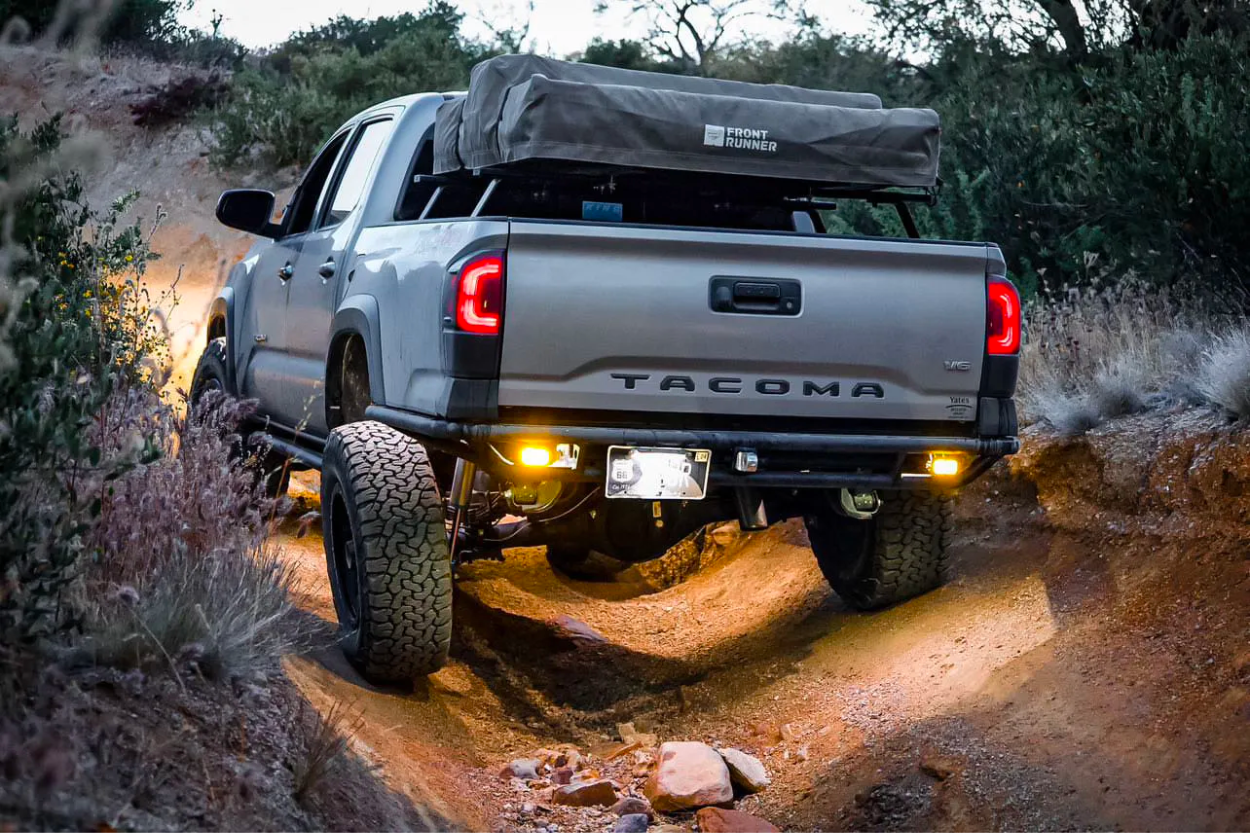 Rock Lights 
OPP ULITE Led Rock Lights
Tell Us About Your Setup
I wanted to run rock lights on my rig simply because they look good! On a serious note, I really wanted them for more light, whether it is on the trails, needing to work on the truck at night, or even just extra light around camp.
The installation was pretty easy, it's more of a time-consuming process wiring everything together and making sure to eliminate shadows as best as you can.
I went with the OPP ULITE rock lights because they had surprisingly good reviews for being cheaper lights. Initially, I only wanted to use them until I could figure out nicer ones to go with. However, they have been great and I've had no reason or desire to change them. Rock lights definitely help make your truck stand out and provide great lighting on the trails at night.
4. Cole Gilliland – (@wvytaco)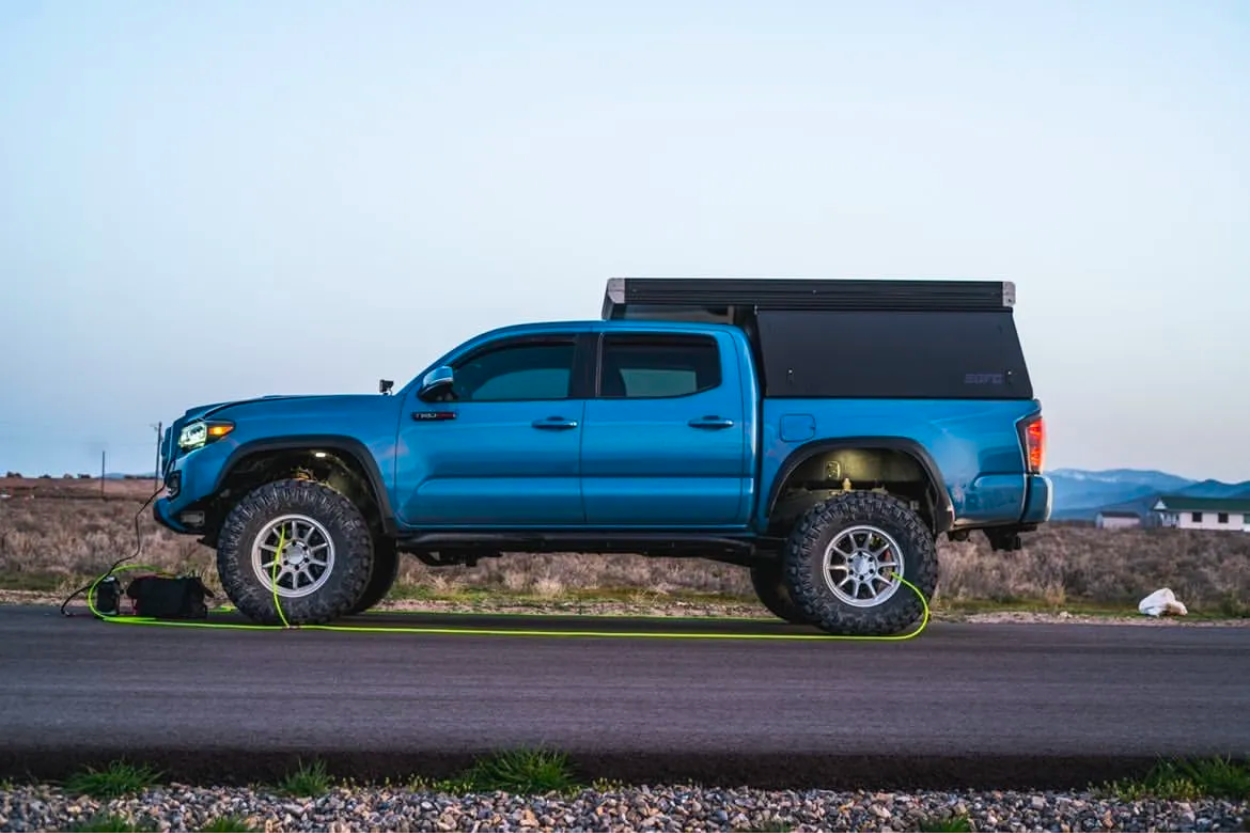 Rock Lights 
KC HiLites Cyclone V2 Flood LED Light
Tell Us About Your Setup
As an avid off-road enthusiast, I decided to upgrade my rig with the KC HiLites Cyclone rock lights. I must say, I am thoroughly impressed. These little beasts have transformed my off-roading experience.
The installation process was a breeze; I had them up and running in minutes. Once lit up, the vibrant RGB colors and dynamic strobe patterns instantly turned my vehicle into a head-turning spectacle on the trails.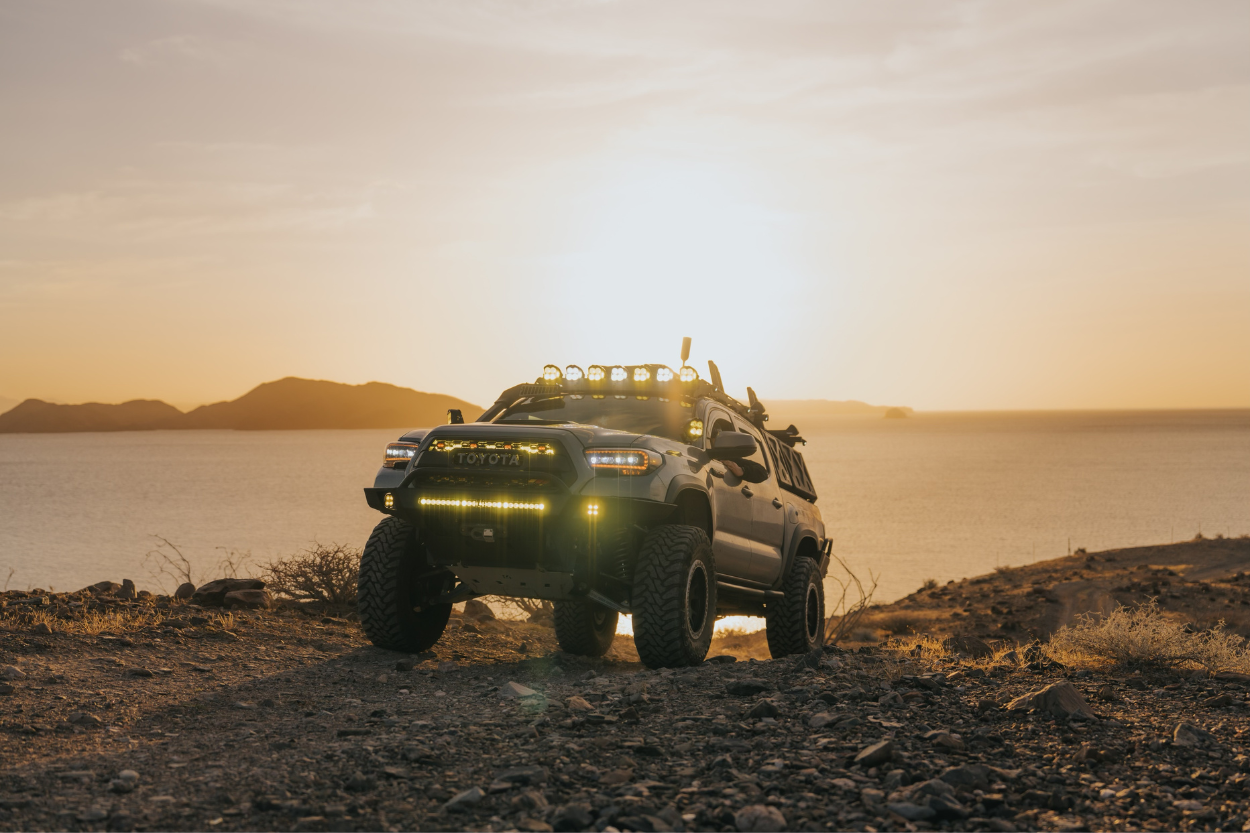 Rock Lights 
Baja Designs Rock Light Kit Universal
Tell Us About Your Setup
We decided to go with the Baja Designs rock lights because the build quality and light output are awesome. Baja Designs is the top dog when it comes to lighting and it is backed up by science. Fun fact, many of the Baja racers use them as their preferred lighting as well.
We also love the way the lights look on the truck. It makes seeing everything while off-roading so much easier. And they are a great way to see everything at camp.
Final Thoughts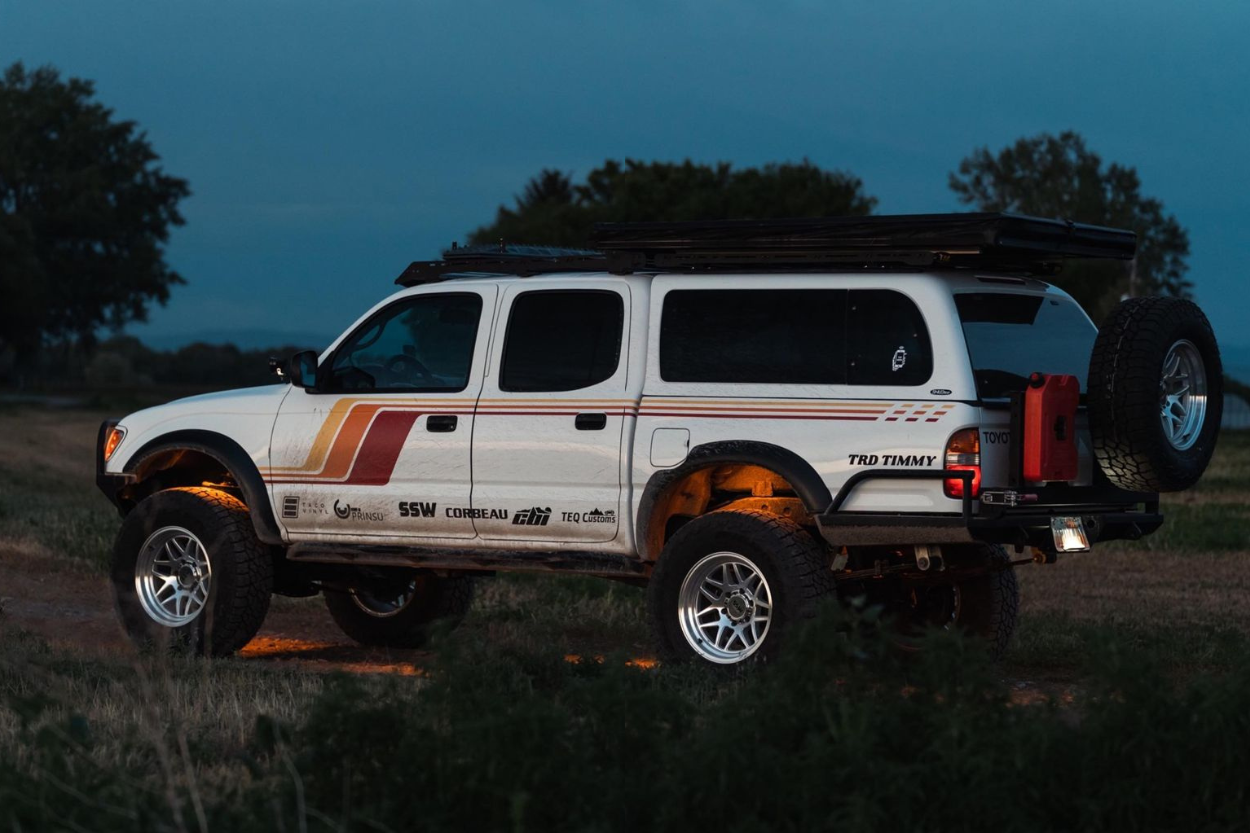 That wraps up this week's Taco Tuesday!
What do you think, are rock lights awesome or overkill? Personally, I think they add a uniqueness to the truck. There don't seem to be many trucks out there with rock lights but when they're on the road, they always turn heads. And of course, they are meant to make night runs safer.
In next week's exciting Taco Tuesday, we'll be highlighting portable fridges. If you have an awesome portable fridge setup in your Tacoma, don't miss the chance to be featured! Simply use the link provided at the top to submit your setup. We'll see you next week!