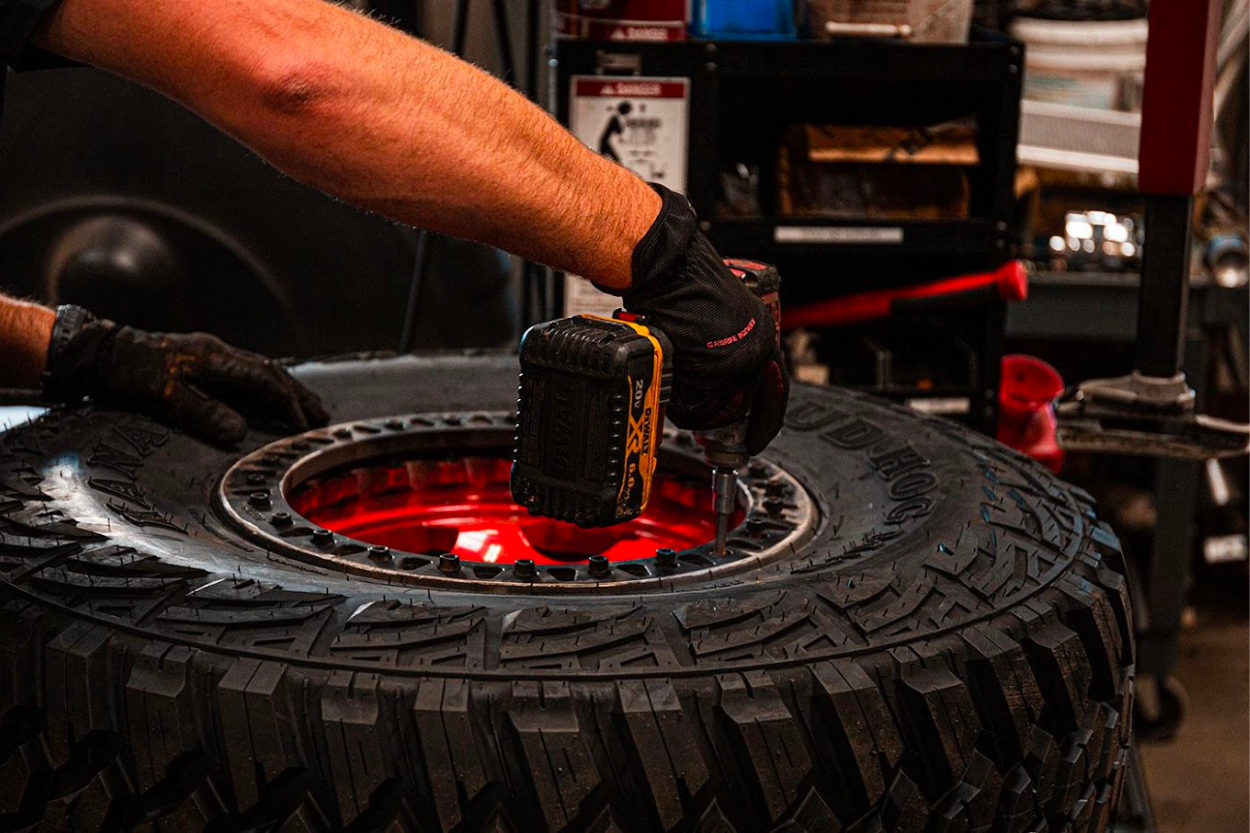 Local Utah Off-Road / Overland Shops & Outfitters In 2023 – 9 Trusted Locations To Help Build & Outfit Your Rig
We're starting a new type of feature on Trail Tacoma; Off-Road and Overland 4×4 shop features in the USA. We've had quite a few questions over the years come in about which shops we recommend and it's hard to give one answer for that because all shops are pretty unique in their service offering. While some off-road shops might focus on custom fabrication, others might focus on part sales and bolt-on installation services.
Regardless, there are plenty of off-road shops to consider in most states throughout the USA. In this awesome upcoming series, we'll be covering the most popular shops across the country to create a valuable resource for the Toyota Tacoma community. We've done our best to vet all the submissions, focusing on local experiences and high Google review counts.
This week, we'll be covering 15 shops across the state of Utah – each with its own specialties.
Do you want your shop to be featured in our next Shop Feature?

Submit your shop here to get featured!

Each week, we cover a new shops in different areas to help build the rig of your dreams.
Note: The shops listed below are in no particular order.
Top Off-Road Shops in Utah
1. Jensen Bros. Off Road – Salt Lake City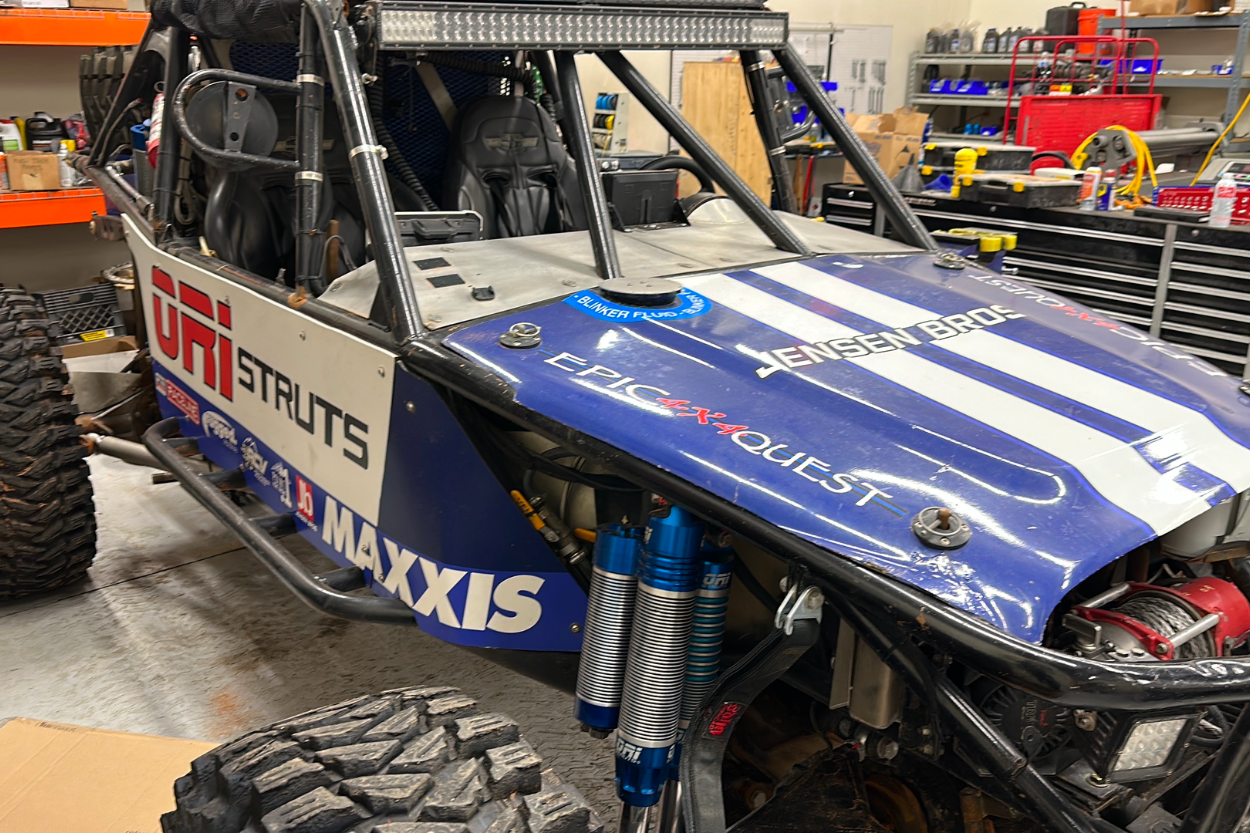 Contact Information 
Shop Details
Jensen Brother's Off-Road, situated in Salt Lake City, Utah, is a retail establishment that caters to off-road enthusiasts by providing a wide range of off-road parts and accessories. Their expertise lies in suspension sales, services, and tuning, particularly for ORI Struts, while also offering a variety of other renowned off-road product lines.
Services Offered
Suspension
Shock Service & Tuning
2. Salty Gears Off Road – South Salt Lake
Contact Information 
Shop Details
Salty Gears Off Road specializes in crafting high-quality, performance-driven off-road vehicles. Driven by an unwavering passion for all things off-road, they're dedicated to transforming your dream project into reality.
As true enthusiasts, the experts at Salty Gears Off Road understand the intricacies of custom vehicles and aftermarket products. Beyond their expertise, they're hands-on enthusiasts, personally owning, driving, and rigorously testing the vehicles they create.
Services Offered
Design & Fabrication
Wheel & Tire
Suspension
3. Impulse Offroad – Murray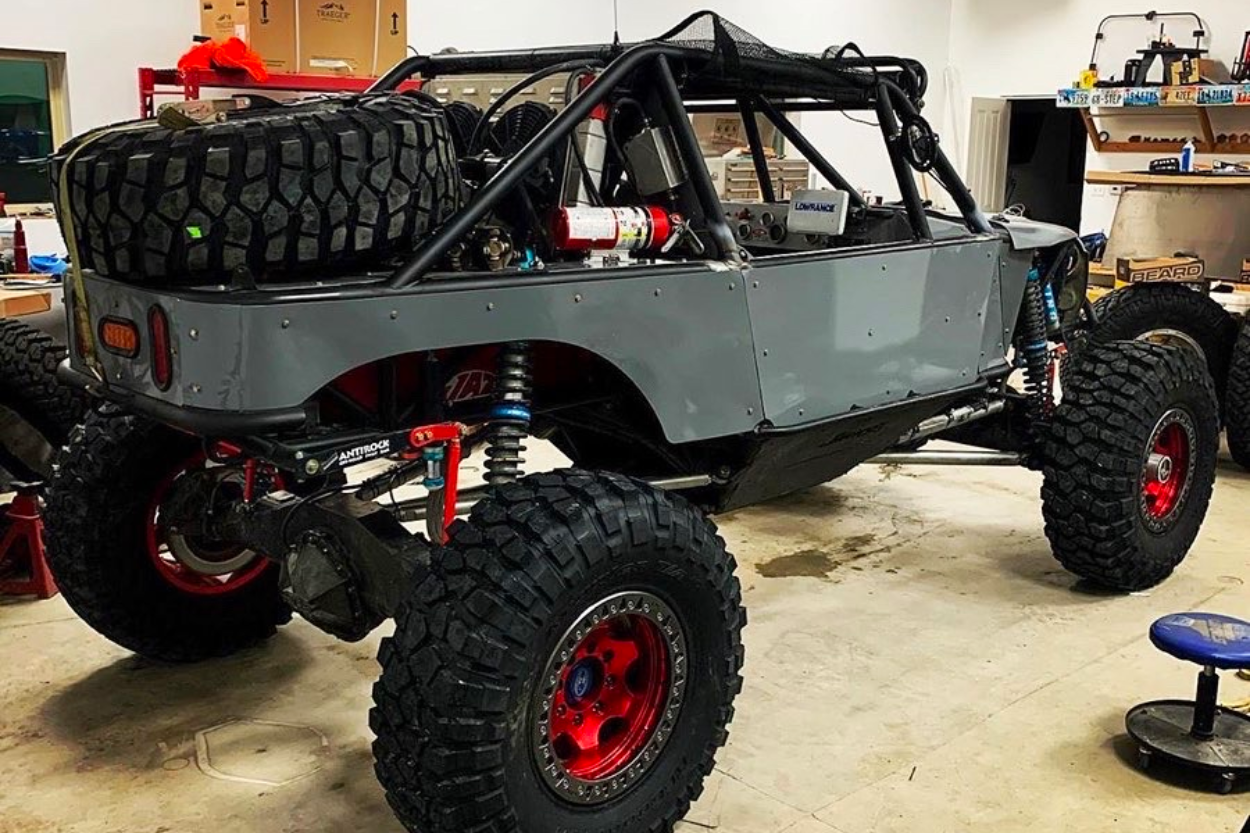 Contact Information 
Shop Details
Impulse Offroad, based in Murray, UT, is your destination for customizing off-road vehicles. With a passion for 4×4 suspension, truck accessories, off-road gear, overlanding, and custom fabrication, they bring over 30 years of collective experience in crafting and enhancing trucks. When you choose Impulse Offroad, you're collaborating with community-based experts who prioritize local service over national chains.
Services Offered
Suspension
Gear & Axle
Wheel & Tire
4. Sexton Off Road – Kamas
Contact Information 
Shop Details
Established in 1992, Sexton Off-Road has been a big presence in the off-road community. They handle a wide range of projects, from restoring Classic Ford Broncos to outfitting Jeeps with new tires and lifts. Their signature offerings include frame-off restorations, where everything is stripped down to the metal and rebuilt according to your specifications. With their extensive knowledge, Sexton Off-Road transforms your vision into reality, committed to doing the job right the first time. They take pride in standing behind both their parts and services and eagerly anticipate the opportunity to work with you in the future.
Services Offered
Suspension
Design & Fabrication
5. Ultimate 4X4 & Accessories – Orem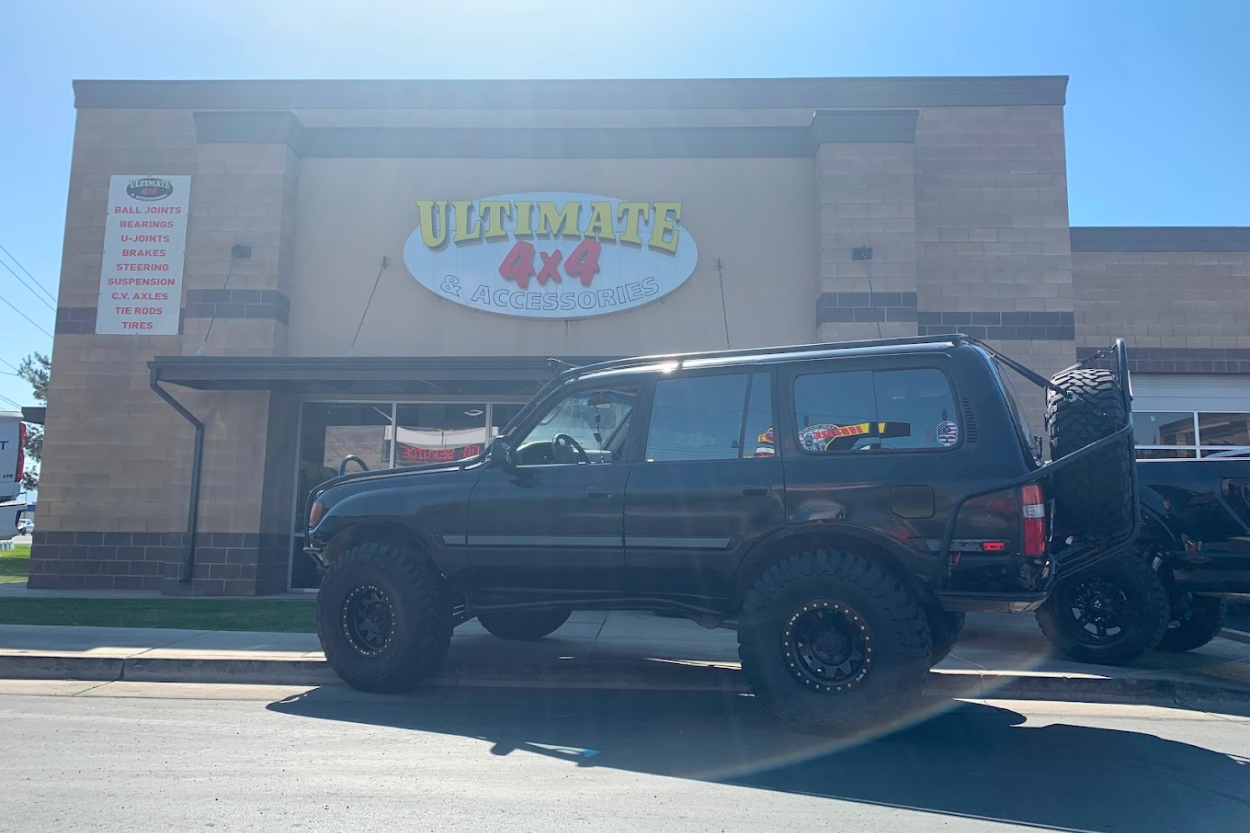 Contact Information 
Shop Details
With over 25 years in the business, Ultimate 4×4 had its origins in the mid-1990s when Kev, working alongside his father at Orem Auto Electric, began customizing trucks as a side endeavor. As demand grew and Kev became the go-to expert for upgrades, what started as a part-time gig swiftly transformed into a full-time venture, giving rise to Ultimate 4×4.
In the mid-2000s, brothers Berj and Nish joined the ranks, strengthening the team. Their present location on Orem North State Street has been their home since December 2006, solidifying Ultimate 4×4 and Accessories as a top destination for top-quality 4×4 accessories and work in the area.
Services Offered
Suspension
Wheel & Tire
Offroad Alignment
6. Red Desert Off Road – St. George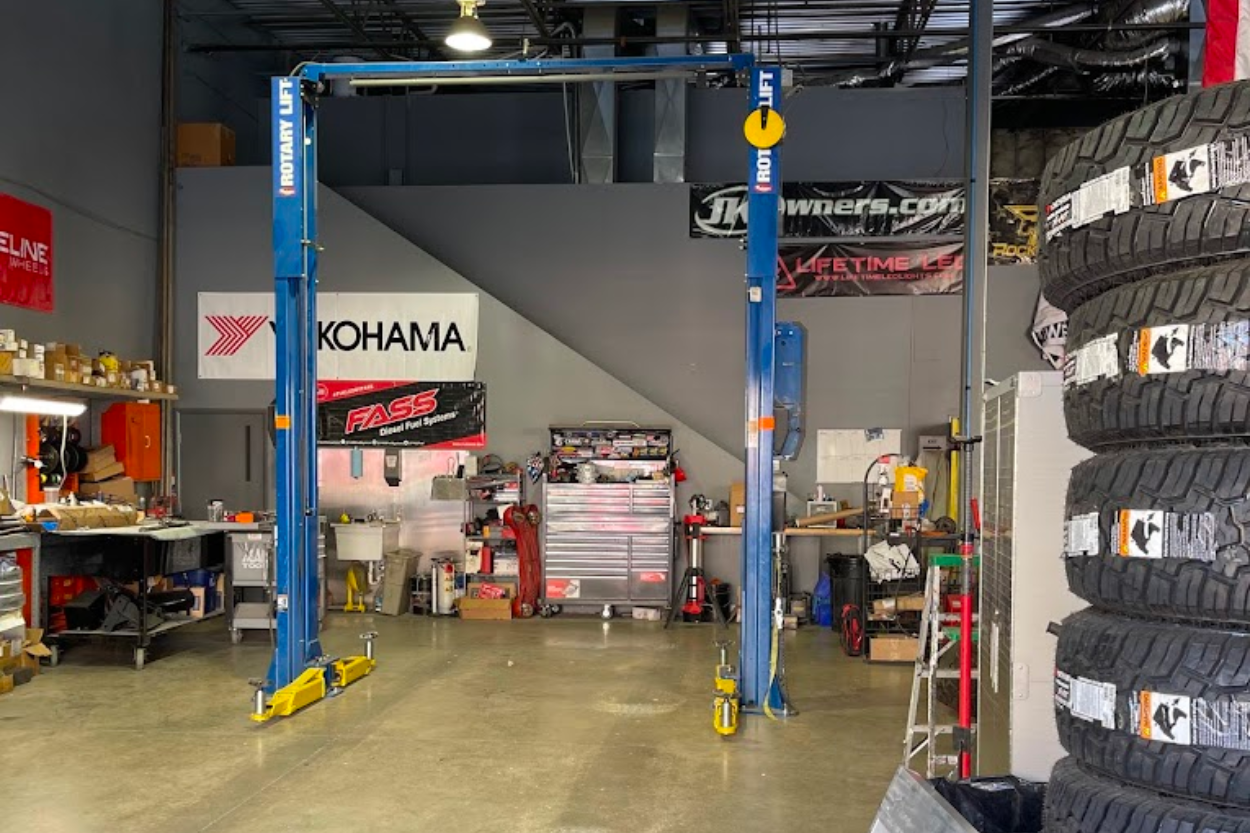 Contact Information 
Shop Details
Red Desert Off Road is dedicated to delivering competitive prices, top-notch work, and unparalleled customer satisfaction.
Their continually expanding, state-of-the-art showroom serves as the platform for showcasing their latest and best-selling accessories. They offer an innovative "Interactive Garage" station, allowing you to visualize your chosen accessories on your specific truck. With this tool, you can virtually see the accessories integrated into your vehicle, review pricing, add items to your cart, generate a build summary, or even share your envisioned setup on social media for valuable feedback.
Services Offered
Suspension
Gear & Axle
Wheel & Tire
Armor & Protection
Electrical & Accessories
7. Dixie 4 Wheel Drive – St. George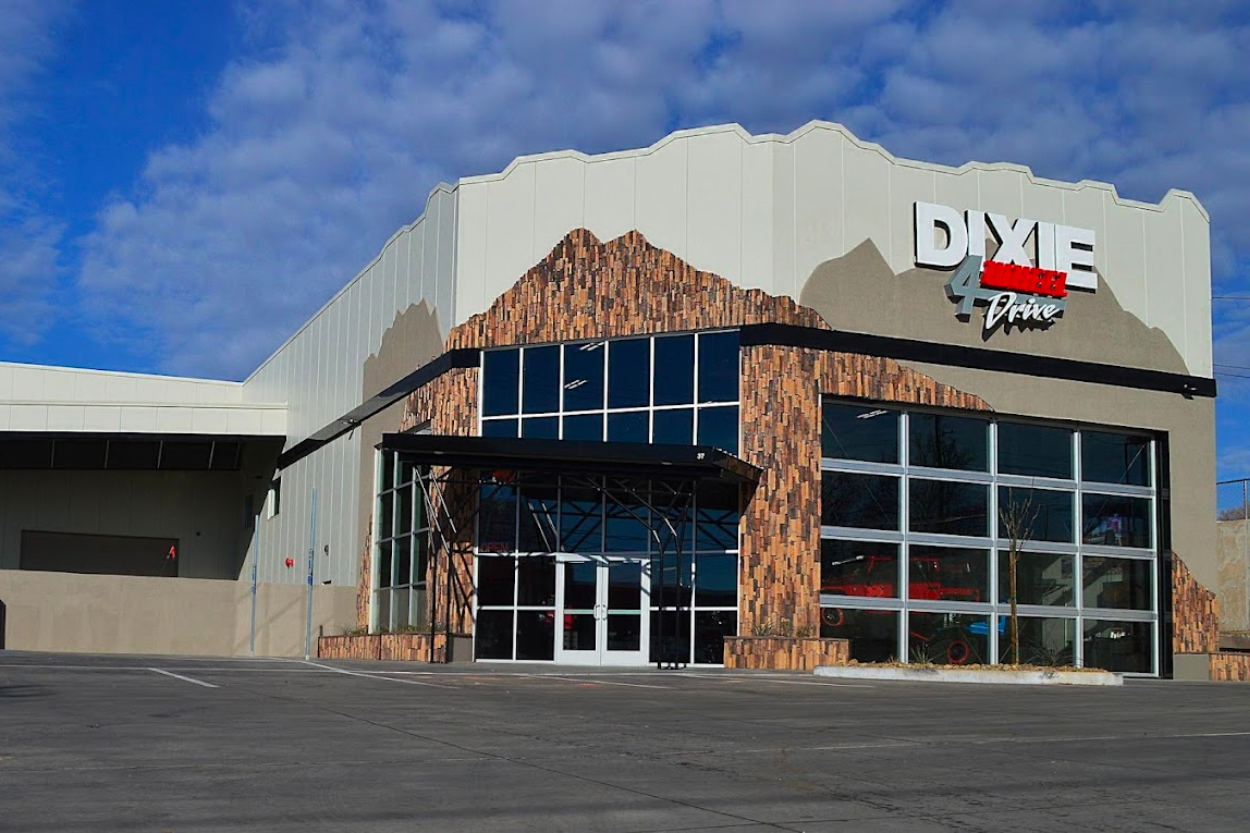 Contact Information 
Shop Details
Dixie 4 Wheel Drive is a premier off-road hub, caters to many different 4×4 vehicles. Founded by the Thompson and Wada families, the store and repair facility has earned national acclaim due to their relentless work ethic and entrepreneurial spirit. Situated on the same property they acquired in 1948, Dixie 4 Wheel Drive operates from a cutting-edge 12,000 sq ft facility. They are recognized for their exceptional attention to detail, craftsmanship, and unwavering customer satisfaction.
Services Offered
Suspension
Wheel & Tire
Armor & Protection
8. Hinckley Overlanding LLC – Salt Lake City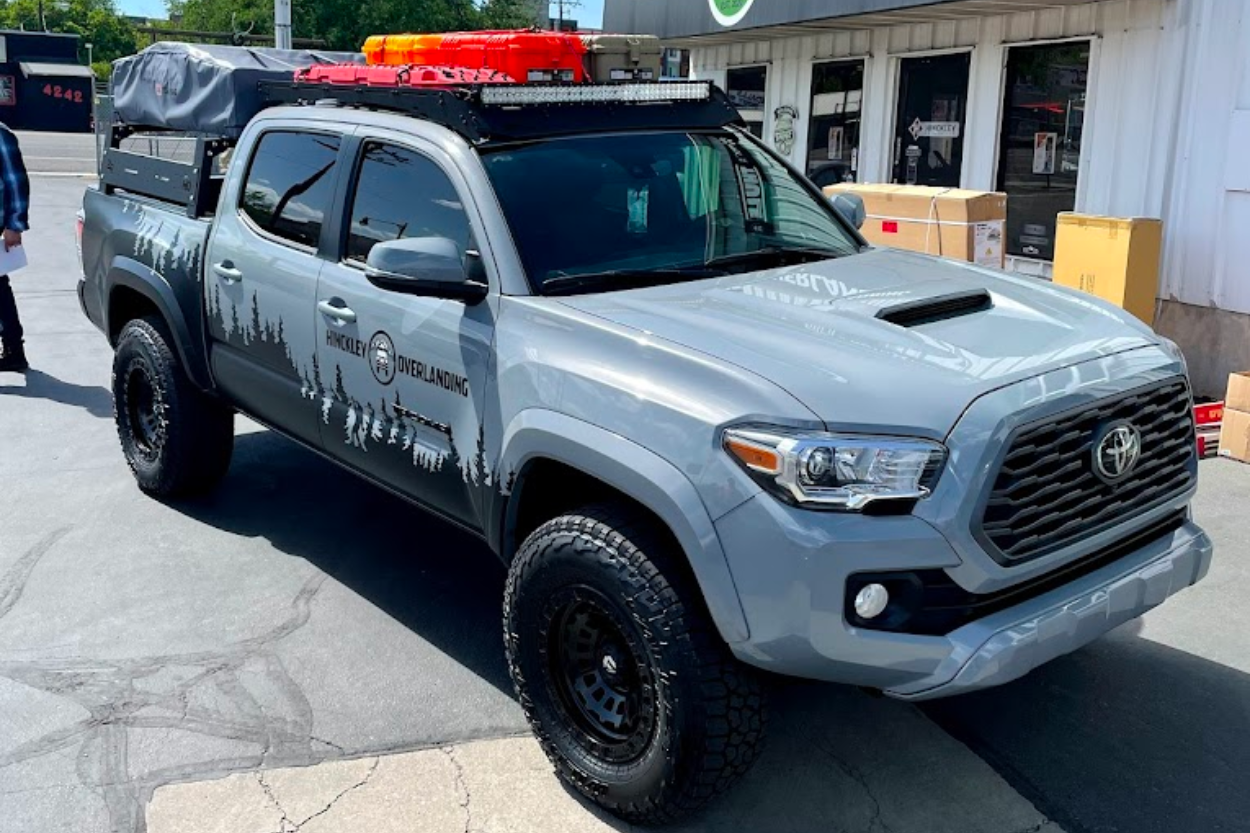 Contact Information 
Email: info@hinckleyoverlanding.com
Phone: 801-484-8883
Shop Details
With a century of experience in the automotive industry, Hinckley Automotive has offered comprehensive service and maintenance for all vehicle makes and models. Their range of services encompasses general repairs, brake replacements, transmission work, and tire services, making them a true one-stop-shop for all your automotive needs.
Hinckley Automotive is renowned for their unwavering commitment to top-tier service. Customer peace of mind and a job well executed are their foremost priorities. They go the extra mile by offering free courtesy shuttles for pickup and delivery, complimentary towing with repair, and rental car assistance. Their flexibility extends to accepting all insurance providers and accommodating credit card payments for added convenience in obtaining the service you require.
Hinckley Overlanding, an offshoot of Hinckley Automotive, a full-service supply, installation, and design team catering to the overlanding community. They possess the insights required to tailor your overlanding vehicle to meet your outdoor requirements.
Their genuine enthusiasm for the overlanding sector propels them to stay up-to-date with the latest products, and they are equally eager to assist customers in pursuing their passion for overlanding and immersive outdoor experiences. Hinckley Overlanding welcomes you to explore this facet of the overlanding world securely. Their objective is to help you configure and construct a vehicle that aligns perfectly with your adventures, using top-of-the-line products and leveraging the exceptional customer service for which the Hinckley companies are renowned.
Services Offered
Electrical & Accessories
Wheel & Tire
Suspension
9. Utah Overland – Salt Lake City
Contact Information 
About the Shop 
Utah Overland is dedicated to ensuring value and effectiveness in every rig that they handle. They proudly boasts the most extensive online catalog of off-road vehicle parts in the state, ensuring that all your needs can be met at their shop. Complementing this is their top-tier installation service, guaranteeing that your vehicle not only excels but also remains prepared to tackle whatever challenges nature presents.
Services Offered
Electrical & Accessories
Wheel & Tire
Suspension
Armor & Protection
Final Thoughts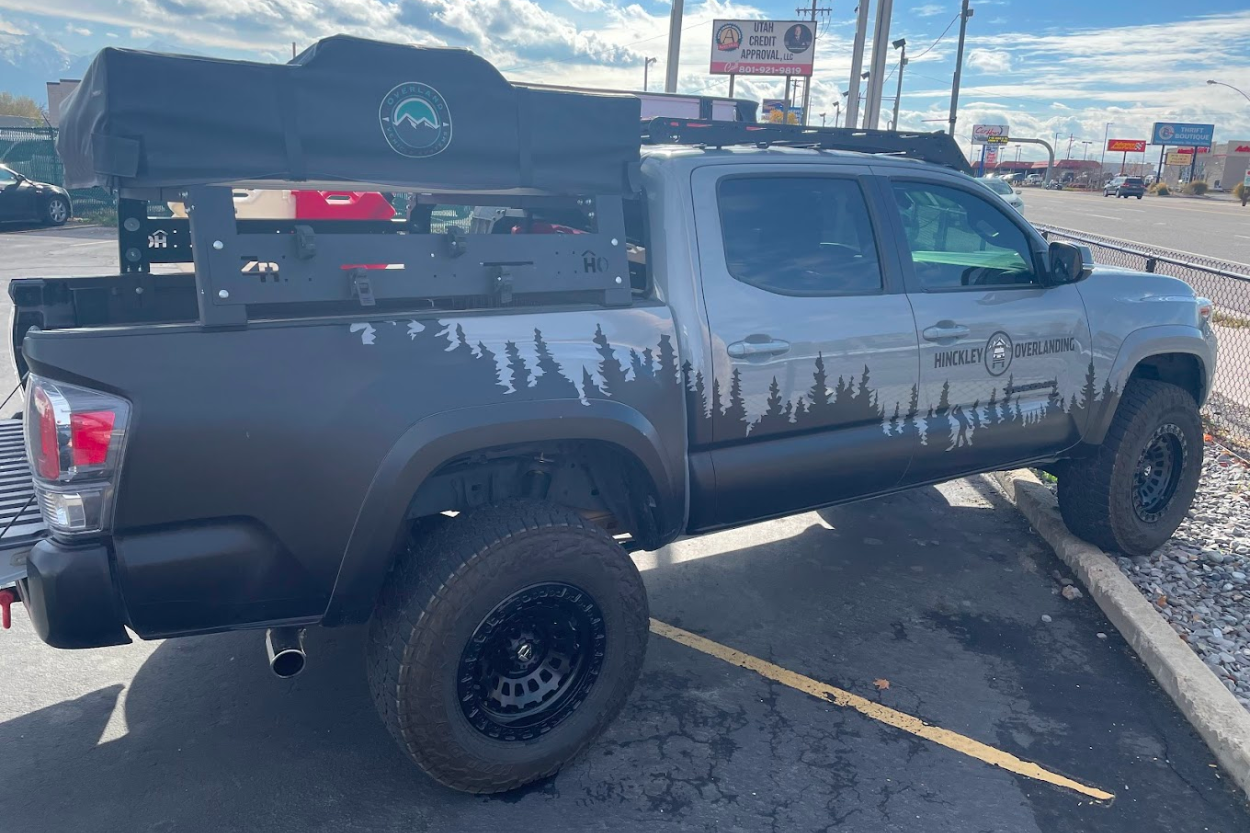 And that wraps up this shop feature! Have you had a chance to work with any of these shops? If so share your success stories below.
Stay tuned as we cover new shops in different areas across the country.