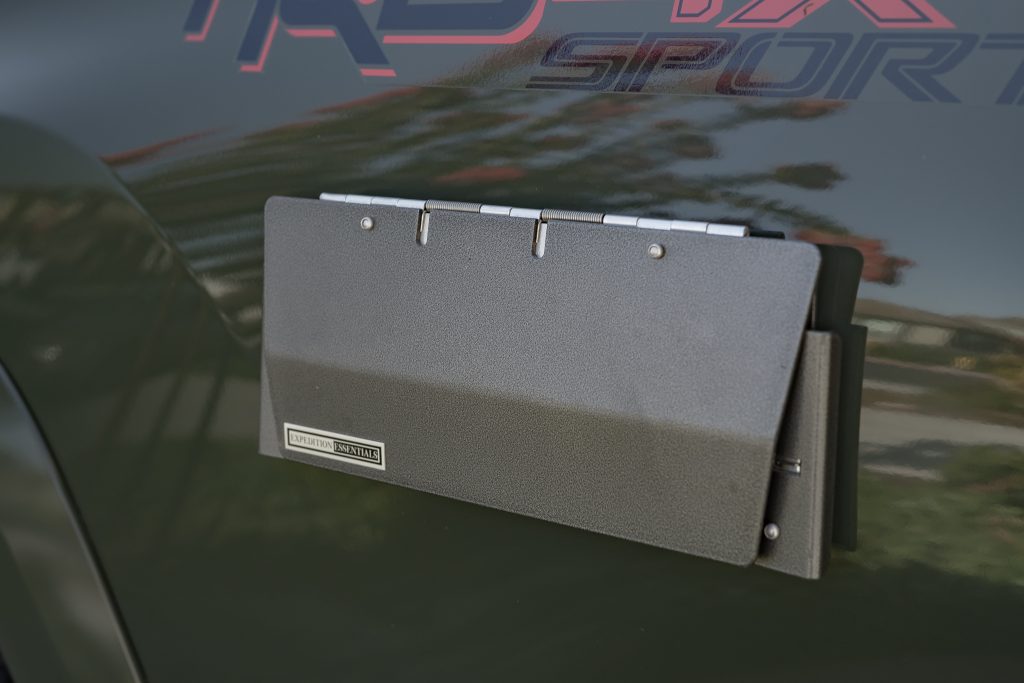 Expedition Essentials Magnetic Quick Paper Towel Holder (QPTH): Convenient Overland Accessory That You May Not Realize You Need
Is a paper towel holder necessary or not? That was my dilemma. I mean, it's incredibly easy to throw a roll in your rig.
However, the convenience of having something that will not only hold your roll of precious Quicker Picker Uppers or tough-guy Brawny but also keep it from rolling away in the wind is worth its weight in aluminum. The Expedition Essentials Quick Paper Towel Holder (QPTH) is an accessory that, once you use it, you'll wonder why you hadn't gotten one sooner.
It's the little, seemingly insignificant things that make the biggest difference while outdoors. That holds true whether you're trail-hunting, overlanding, or in the parking lot of your local Taco Bell when those silky-thin, brown napkins just don't match up to the seriousness of a Taco Supreme.
Find It Online
Expedition Essentials Quick Paper Towel Holder (QPTH): Check Price
Expedition Essentials QPTH
Product Overview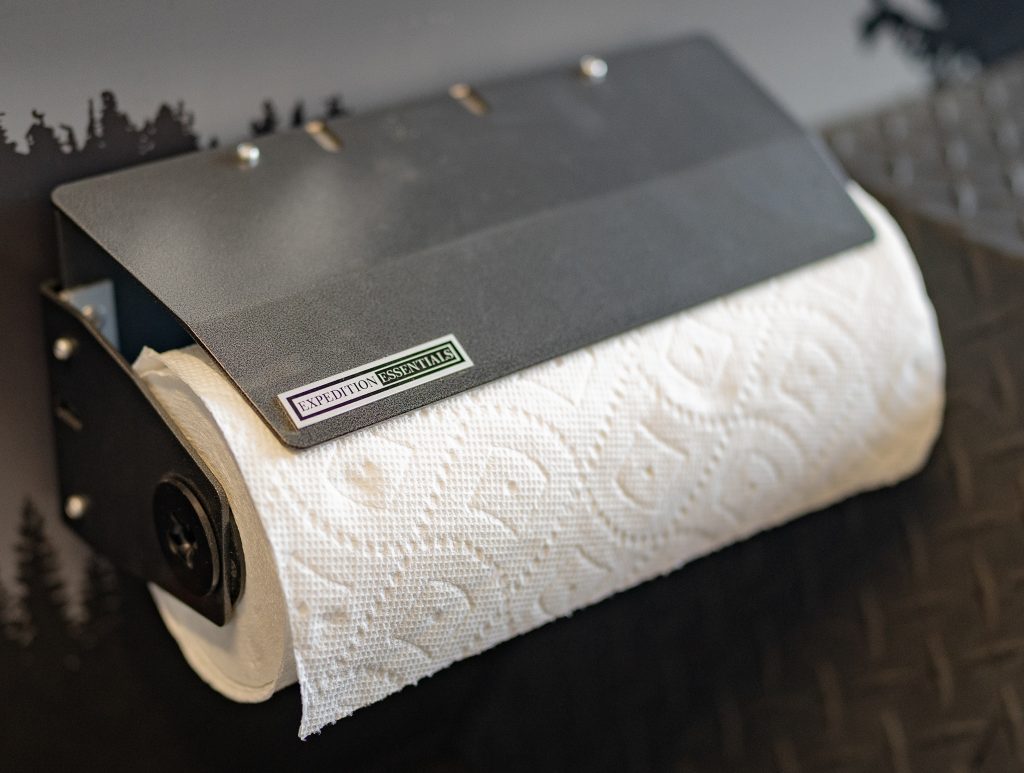 The Expedition Essentials QPTH is incredibly useful and versatile. It's constructed of lightweight aluminum that is nicely finished with a hammer-tone gray/black powder coat.
The hinged side arms are spring-loaded to keep tension on the injection molded roll retainers while a spring-loaded hinged top lid secures the paper towels. This also provides a nice, long edge to assist with single-handed paper towel tearing action. The spring-tensioned hinges on each panel also keep the panels folded in place when the QPTH is stowed away.
A Quick Back Story
When my wife and I were looking to hold/dispense paper towels in the galley of our off-road camper trailer, we initially tried a couple of other options from Target and Amazon.
Although inexpensive and easy to use, none of those options worked as well or were as versatile as this holder, let alone look as good. Most importantly, we could mount the QPTH to the side of the trailer in a place where the kids can access them. This has leveled up our parenting to the point where we feel like we're winning!
Mounting
With the rubber-coated magnets, the QPTH can be mounted virtually anywhere the magnets can cling onto. Additionally, when purchasing from Expedition Essentials, you also have the option to add steel discs. These are backed with 3M VHB Adhesive tape so that you can magnetically mount the QPTH onto non-magnetic surfaces.
You can also opt to hard-mount the unit by removing the rubber-coated magnets and securing it using screws/bolts.
Final Thoughts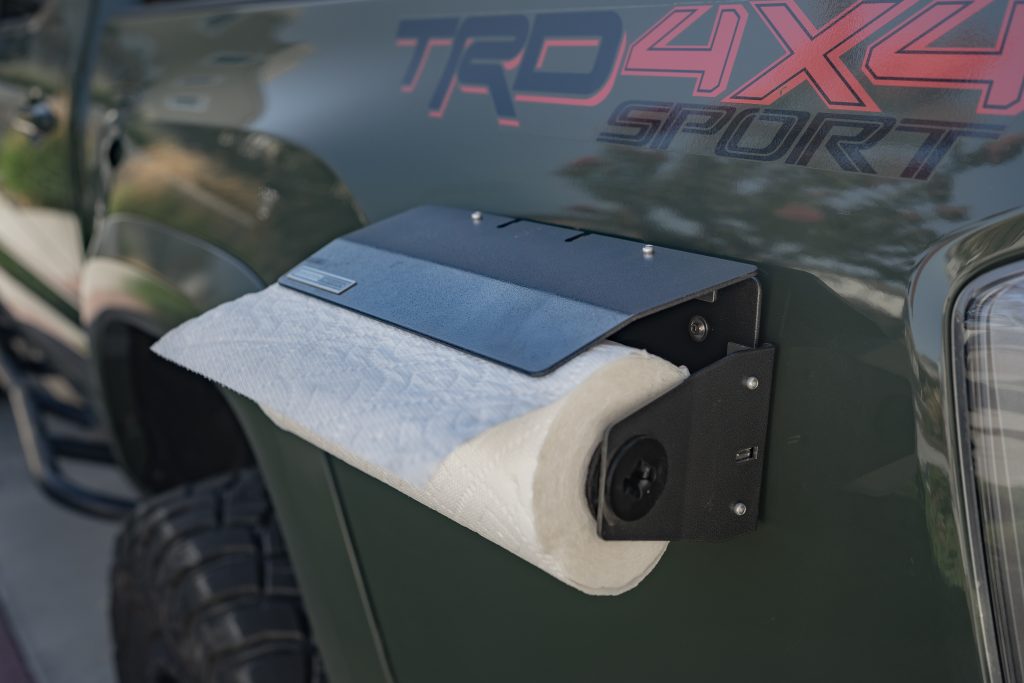 Overall, the build quality is great, and I couldn't be more pleased with its functionality, ease of use, versatility, and strikingly good looks. I didn't know it either, but yes, a paper towel holder CAN have strikingly good looks. The versatility of being able to mount it wherever the magnets will hold is perfect.
The QPTH is a wll-built piece of kit that has been an invaluable part of our adventures and I couldn't recommend it more.