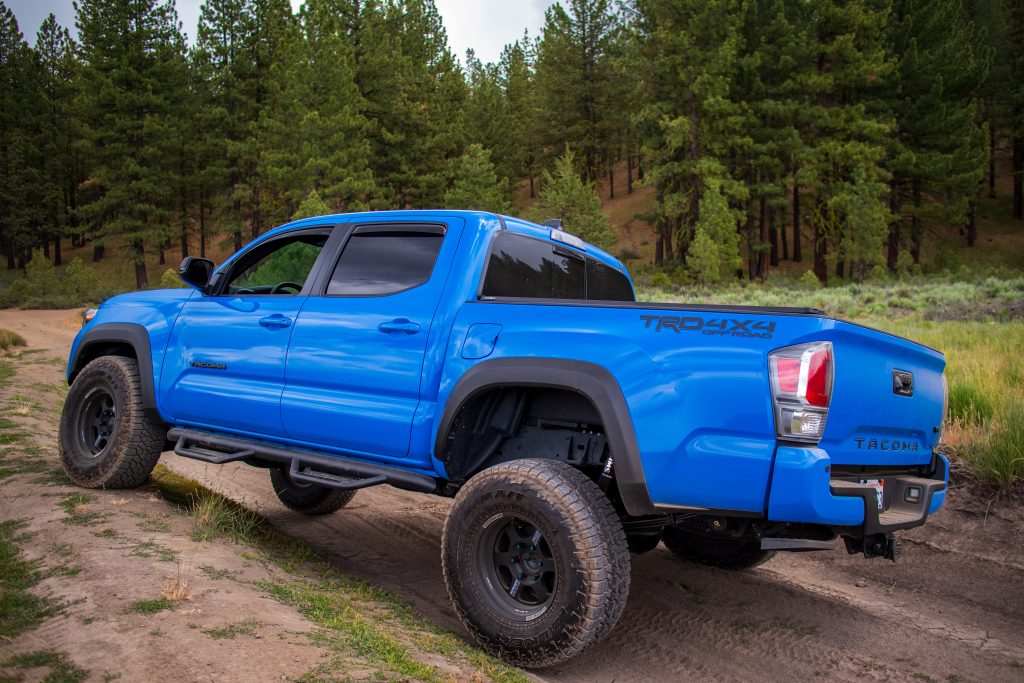 Complete Dobinsons IMS Suspension Lift Kit For 2nd & 3rd Gen (2005-2023) Tacoma: Detailed Long Term Review & Overview – Over 25k Miles
A suspension lift is one of those mods that genuinely makes a difference in performance, whether you're on the road or off the beaten path.
When searching for suspension, there were three criteria that I was looking for – performance, value, and support. After evaluating many different setups and companies, I ultimately landed on the Dobinsons IMS Lift Kit for my rig.
Dobinsons wasn't initially on my radar of kits to evaluate, but after countless hours of "intense scientific research", I decided to put it on my shortlist. While researching them, they seemed to have many positive reviews with fewer people split between love and hate compared to other kits.
Dobinsons claims that the IMS (Internal Monotube Shock) system has virtually zero shock fade in all terrains even under full load. Another unique feature of this kit at this price point is that they are fully rebuildable and can be revalved.
Now that I've been running this setup for about two years and more than 25,000 miles through all kinds of terrain, I'm here to provide my long-term review.
Note: This kit will fit the 2nd Gen Tacoma as well, but my experiences are solely with the 3rd Gen, double cab, short bed Tacoma.
Find It Online
How To Build Out Your IMS Kit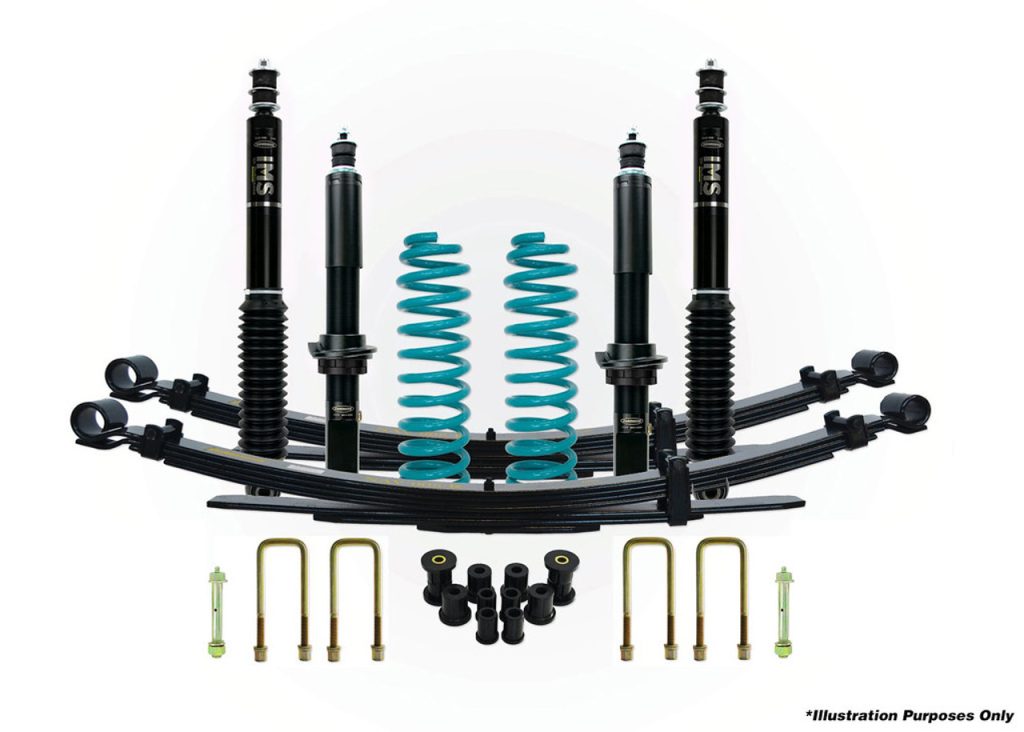 When I learned about the Dobinsons IMS kit, I was instantly attracted to and overwhelmed by the options on their site at the same time. Below are the options you can select when building this kit.
Coil Color:
Front Springs:
C59-302 – (40mm-1.6″) Stock front end
C59-314 – (50mm-2.0″) Stock front end
C59-352 – (50mm-2.0″) Heavy load front end (110-240lbs) / (60mm-2.4″) Stock front end
C59-354 – (60mm-2.4″) Heavy load front end (110-240lbs) / (70mm-2.75″) Stock front end
C59-318 – (75mm-3.0″) Heavy load front end (110-240lbs)
Front Struts:
Rear Springs:
L59-110-R – (55mm/2.1″) Light/Medium Constant Load
L59-111-R – (55mm /2.1″) 600lb Load
L59-112-R – (55mm/2.1″) 800lb Load
Rear Shocks:
IMS59-50940 Monotube IFP
IMS59-50941 Monotube IFP (Long Travel)
Front Suspension Parts:
Front Tubular UCAs| UCA59-003K
Front Adjustable Billet Aluminum UCAs | UCA59-203K
Pair of Strut Top Plates | SC59-001
Diff Drop Kit (Recommended for 2.5″ lift and above) | DD59-527K
Adjustable Bump Stops | BS59-560
1/4″ Strut top spacer (1/2″ lift) | PS59-4030
Sway Bar Relocation Kit (15mm Drop) | SE59-524K
Front Pair Strut Assembly (requires cap purchase) (No Lift Pre Load)
Sway Bar Relocation bracket (No Drop) | SE59-536K
Front Pair Strut Assembly (requires cap purchase) (0.5″ Lift Pre Load)
Front Pair Strut Assembly (requires cap purchase) (1″ Lift Pre Load)
Rear Suspension Parts:
Toyota Tacoma 2005-2019 Rear Polyurethane Leaf Spring Bush Kit | PB59-1101K
U-Bolt Kit | UB59-453-2K
Greasable Pin | SP59-060
Leaf Spring 3 Degree Caster Shim | MSW4
Tailshaft Spacer for Toyota Hilux Revo and Fortuner | WA59-553K
My Setup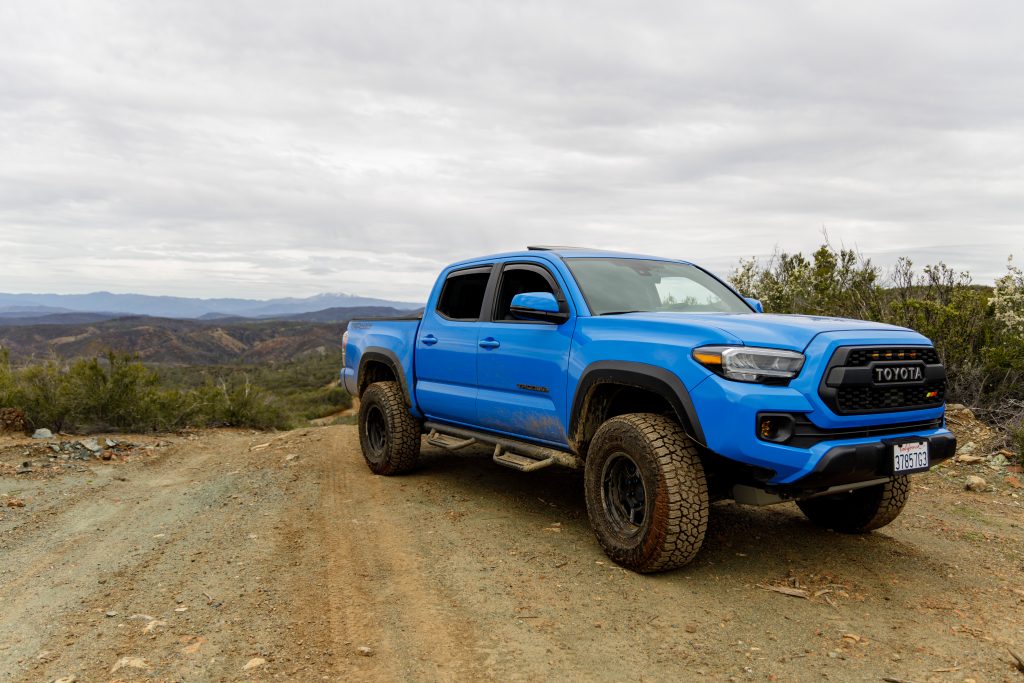 My setup has not changed since I initially purchased and installed this kit. Here's how it is configured:
Coil Color: Black (originally, I wanted red, but backorder was going to be possibly months, and I wanted the kit sooner)
Front Struts: IMS59-50220
Front Springs: C59-314 (2.0″ – stock front end)
Rear Springs: L59-111-R (2.1″ – Light/Medium Constant Load)
Rear Shocks: IMS59-50940 (standard travel)
Sway Bar Relocation Kit: SE59-524K (did this but not necessary)
Rear Polyurethane Leaf Spring Bush Kit: PB59-1101K
Greasable Pin: SP59-060
With a lift like mine, you should also purchase aftermarket upper control arms for proper alignment. I chose to go with SPC UCAs. The shop that did the installation also recommended aftermarket bump stops, so I went ahead and got DuroBumps bump stops front and rear. These help protect your fenders from larger wheels and increased articulation.
Initial Impressions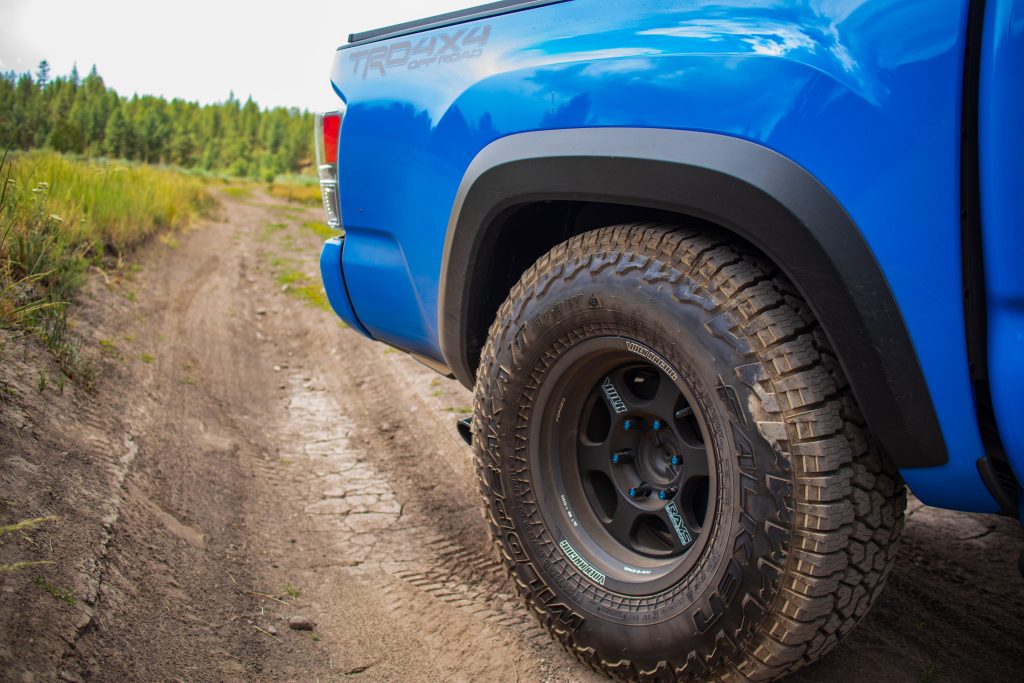 Before I go into my initial impressions, I want to preface and say that I also upgraded my wheels and tires when I had my lift installed. I went up a size to 285/75R16, which is just shy of a 33″ tire.
As I pulled up to the shop, I was thrilled with how my truck looked. It was the perfect amount of lift and look that I was going for. However, as I got in and drove away, my first thought was how super stiff and bouncy the ride felt. This persisted for a couple of weeks (I work from home, so I don't drive a lot).
After the first few weeks, though, the suspension settled and I was happy with where it ended up in terms of stiffness and ride quality.
On-Road Performance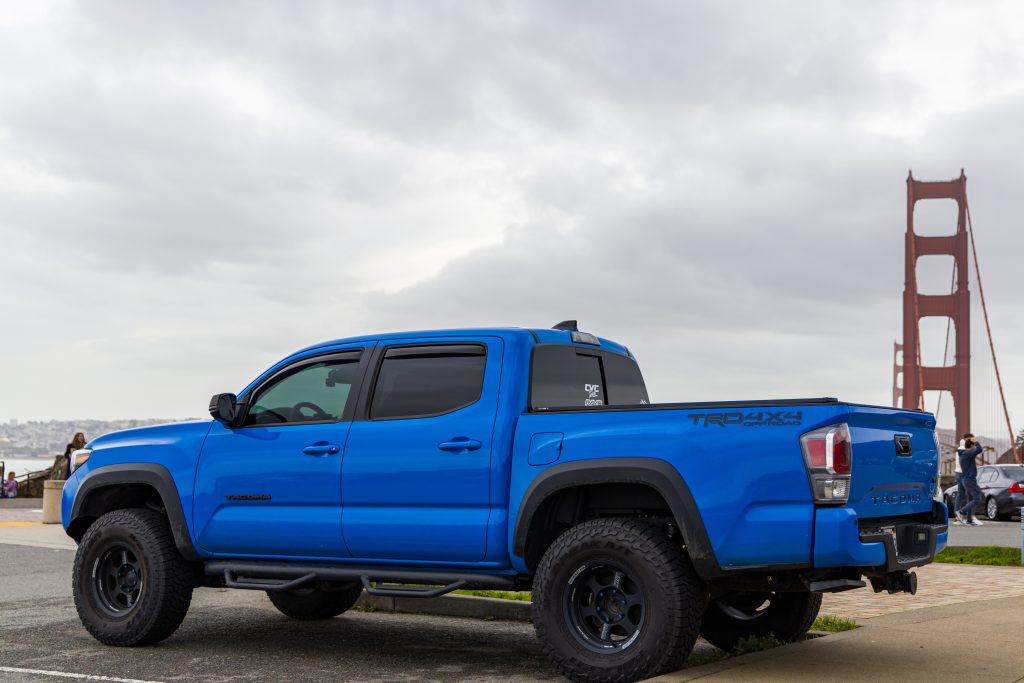 Since this is my daily driver and family hauler, it's seen a good amount of on-road miles. The suspension is noticeably stiffer than stock but not to the point where it is jarring or unbearable. I've ridden in other lifted Tacoma's where the ride was softer, but felt they had too much body roll and were "squishy" (for lack of better terms).
My setup has noticeably reduced body roll and that dreaded braking nose dive. I could not be happier with the on-road performance that this kit has provided.
Off-Road Performance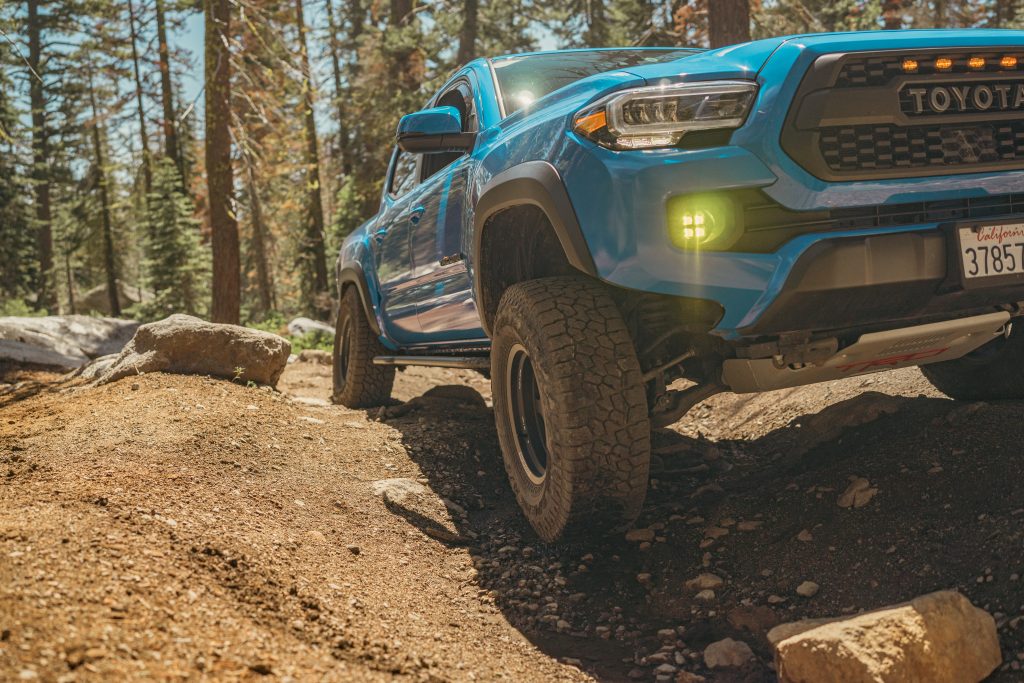 Taking my rig off-road across different terrains and difficulties helped me appreciate this kit's quality, dependability, and performance.
They do an excellent job of soaking up big bumps and dips, especially in slower and more technical sections. Over washboard and rocky roads, I feel that I have to either air down extra or go slower because the suspension sometimes feels jarring or too stiff. That said, it feels controlled and is not unbearable or a deal breaker.
Service & Support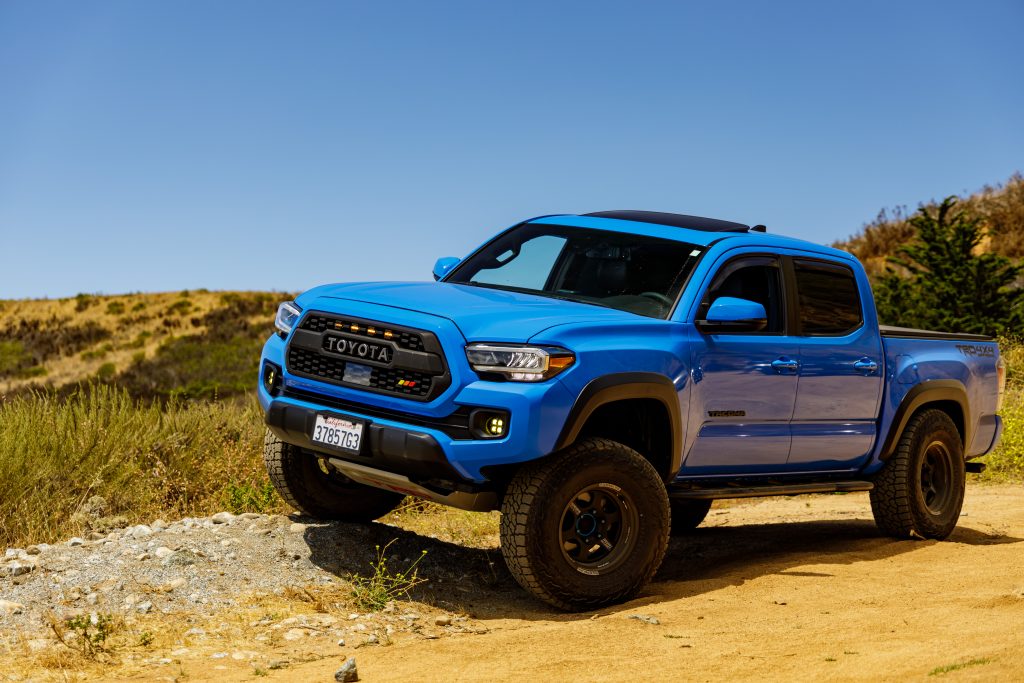 We'll start by discussing one of the downsides I discovered after purchasing and using this kit. For me, a big selling point of this kit was that it was fully rebuildable and can be revalved. Admittedly, I was also naïve to think that anyone who could do rebuilds for other shocks could service these as well. I was wrong.
One shop in my area is willing to service it, but outside of that, it would be a 2.5-hour drive to the next one. Since this rig is my daily driver, I don't have the luxury of being able to send the shocks out to Dobinsons either.
So, my recommendation is to first reach out to shops in your area to see if they can service Dobinsins' kits or be ready to send them out and have downtime with your truck.
As a company, I cannot say enough nice things about Dobinsons' overall support. From purchasing questions to after-installation support, the team has been amazing to communicate with. They're incredibly knowledgeable and have made my experience of owning this product a positive one.
Whether the communication has been over the phone or email, I always get to someone who knows what they are talking about. Plus, I get the sense that they genuinely care about the customer experience.
Final Thoughts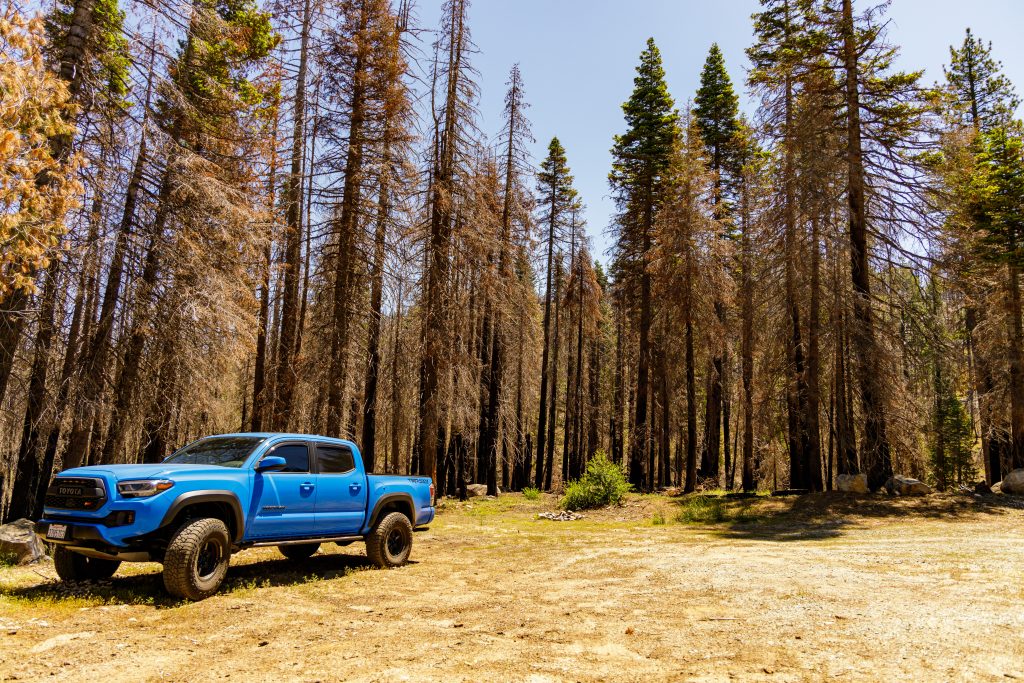 After having this kit for almost 2 years and 25,000 miles, I can say that I'm still very happy with it. The only downside for me was that my local 4×4 shop, where I typically get all my work done, does not service Dobinsons kits. However, that's not a knock on the suspension.
Everything has held up well and has performed to my expectations. I genuinely feel like this kit has the best value, performance, and support; all of which were what I was looking for when lifting my rig.
If you're looking for a great value suspension, I highly recommend the IMS kit. You can choose to get just a few pieces such as coils or shocks, or the entire kit. Not only does this kit perform well on-road, but it performs exceptionally well off-road. For most, it will be more than enough. Lastly, the customer support that I have received has been top-notch.
I hope this helps you in your journey to finding a suspension kit that meets your needs. If you have any questions, feel free to ask, but also, don't be shy to reach out to Dobinsons directly either!