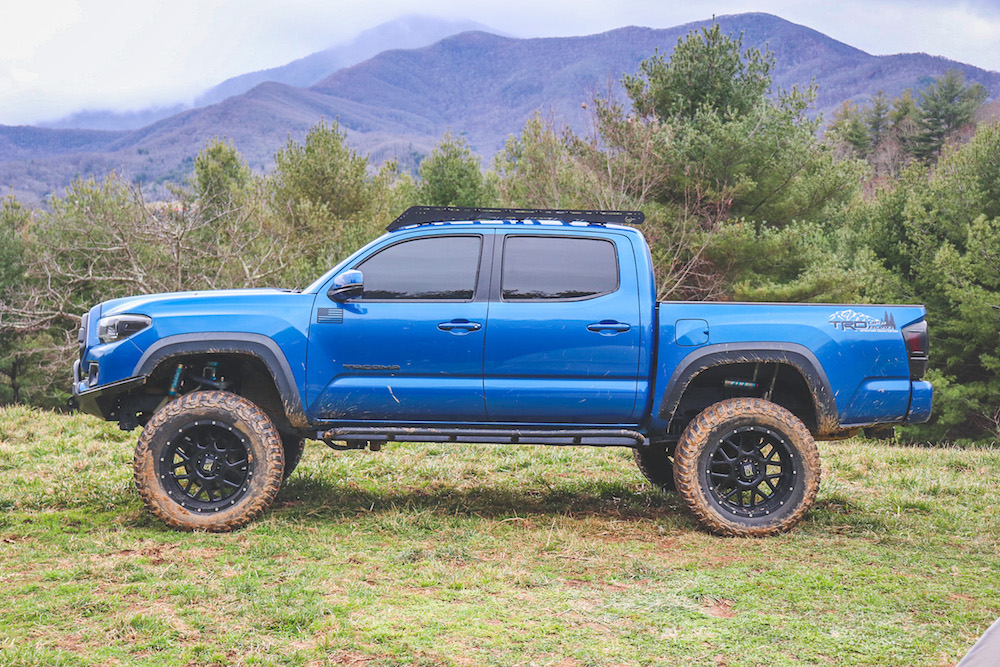 One Year Review of Nitro Gear 5.29s on my 3rd Gen Tacoma
This article is for anyone who is on the fence about upgrading their gears. I am here to give you a real-world review of the topic.
Third gen owners are far too familiar with the lack of power, and terrible shifting points the Tacoma comes with from the factory. To combat this, Nitro Gear has come out with a new gear set to completely change the way the Tacoma drives. Having Nitro 5.29s for a year now, I will give you a full breakdown of the good, the bad and the ugly.
Upgrading your gears is something to consider, especially if you have lifted your truck, added extra weight and installed larger tires.
Find Them Online:
Shortcomings of the OEM Gear Ratio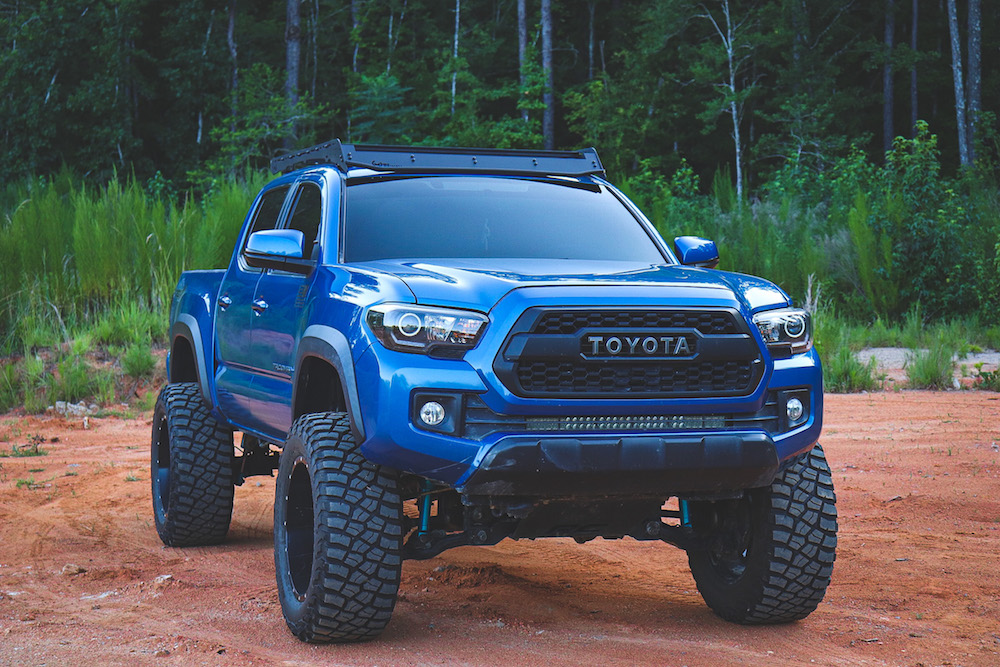 3rd Gen Tacoma Factory Gearing?
A 3rd generation Tacoma V6 Automatic Transmission comes from the factory with a gear ratio of 3.909, and the manual transmission comes with a 4.30 gear ratio.
There is nothing necessarily wrong with the gears but some might disagree. Some owners replace their stock gearing on stock tires with 4.88s. However, if you are modifying your truck, you will quickly understand why it will need more power. The stock gearing is not the end of the world if you do not mind driving in third or fourth gear all the time. Truthfully, having two overdrive gears, kind of sucks. It causes the truck to want to ride around in third and fourth gear constantly.
As Tacoma drivers, we know the truck just feels very sluggish and extremely underpowered with larger tires. I am sure most of you have noticed the quick gear drop, and a sudden increase in RPMs followed by some power when you stomp on the gas pedal. When you join the 35-inch and larger club, the feeling is so prominent that you just cannot ignore it anymore.
After adding larger tires and wheels, most people proceed to add bumpers in the front and rear, a bed rack and a roof rack. We also know our overland community loves the rooftop tents, and those are not light or aerodynamic by any means. So needless to say, the weight adds up FAST causing even more load on drivetrain.
Who Makes the Best 5.29 Gears?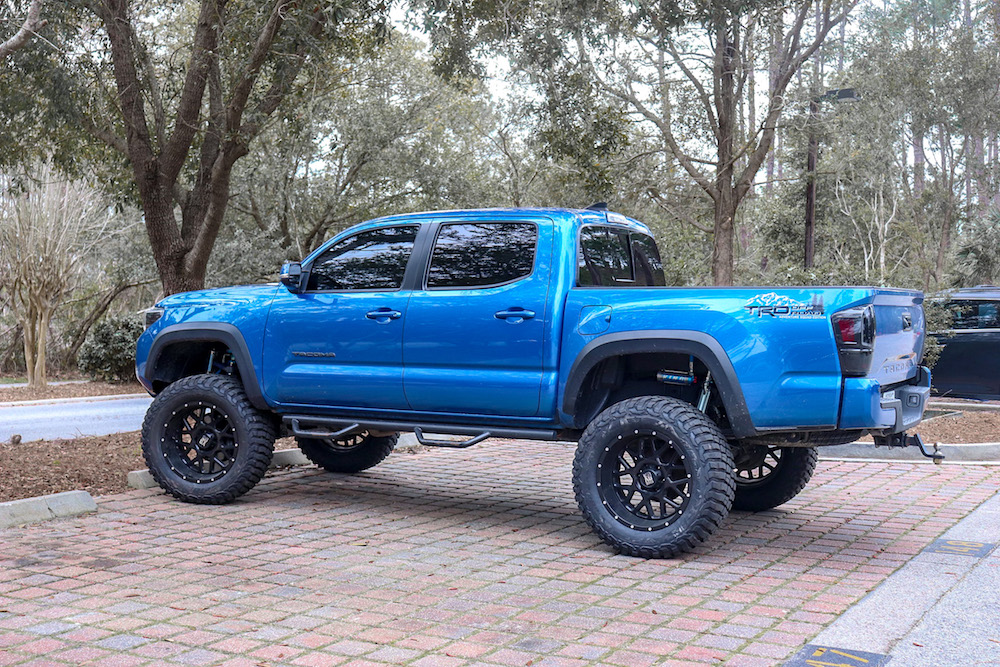 Of course, I am going to be a little biased because I have them, but Nitro Gear was the first to market with a set of the 5.29s for the third generation Tacoma.
You might be asking yourself, "Why should I choose them?" Well, they have been in the business for more than ten years now.
Nitro Gear was launched back in 2006 and quickly became a popular company with a great reputation. They do their best to create forward-thinking, one of a kind, top-notch products for the axle and differential field.
They are known for using the best quality materials, focusing on dependability and are always growing to accommodate the needs of their customers. Nitro Gear promises better machining, materials, lapping and an effective heat-treating process. They strive to create strong, durable and quiet parts.
Each time they design a new product, it is put through a series of multi-point inspections. If possible, Nitro Gear likes to install their products in-house to make sure the best fitment and easier setup.
If you need more convincing, ask the community online and I am sure you will hear nothing but good things.
What made me choose 5.29's over 4.88's?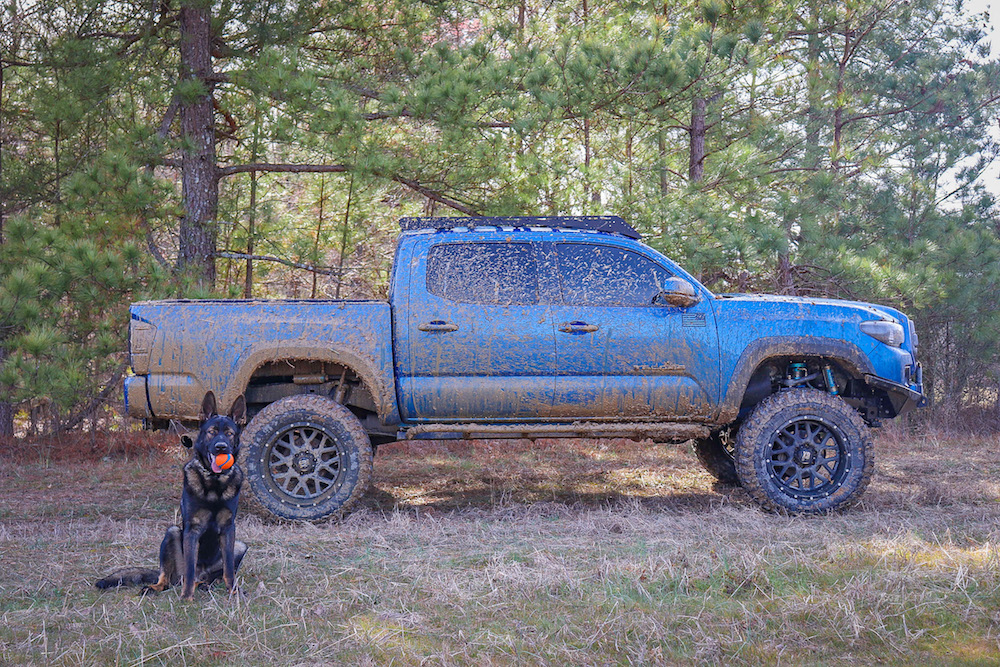 At the time, I was running a 6 inch Rough Country lift, 37-inch tires, and 20-inch wheels, which are pictured above. So, to say that I needed a regear was an understatement.
I was tired of the 11 miles per gallon that I was getting. I just felt like I had to push the gas pedal to the floor to get the truck moving at all.
At first, I was pretty nervous about jumping to 5.29s. After hours of researching crowded and jumbled up forums with plenty "he said, she said" banter, I decided to just call up East Coast Gear Supply and see what they had to say. ECGS recommended doing the 5.29s with the 37-inch tires. I was a little weary because of how high the RPMs would be on the highway.
After they were installed, I can say in all honesty, it is WAY less bad than people make it out to be. With the 35s, at 70mph, my RPMs sit around the low 2000s, not bad at all! There was a fairly decent increase in MPG too. From my initial 11 MPG, I jumped up to around 14/16, depending on the situation. If you do that math, that pays for itself faster than you might think.
If you are thinking that upgrading your gears is only for those running 35s and above, think again! Nitro Gears recommends doing a regear "right out of the box." You can even search throughout the Facebook groups, and the cluttered forums, to see that 5.29s are the right choice, especially for those of us who run 33-inch tires and above.
The last reason that made me go with the 5.29s over 4.88s was seeing people with 4.88s say they wish that 5.29s were available when they did their regear. Countless people throughout the internet have regretted doing 4.88s as opposed to the 5.29s. From everyone I spoke with who had installed 4.88s, all of them wished they had made the jump into 5.29s instead.
What are the downsides?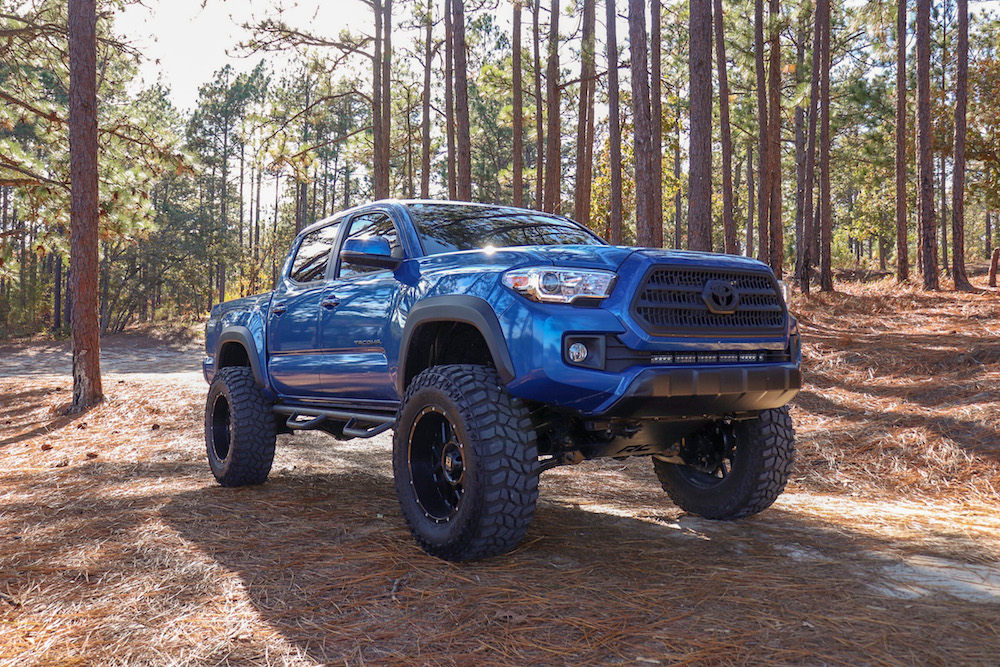 Now we all know you cannot have a perfect product. There has to be a negative aspect right? Two things stand out here as potential drawbacks.
The first one is cost. The gears themselves range anywhere from $1,100 to almost $1,400. If you pair that with labor you could be looking at spending almost $3,000.
The second issue is the break-in period. It is a very long one, especially if your truck is a daily driver. On the initial run of your truck getting new gears in, you are only supposed to drive for about 15-20 minutes, no more than 50 miles. Once you hit that time limit, you are supposed to wait 20-25 minutes before driving again. This is to let the differential cool down completely. Driving shorter distances only applies to the first 2-3 times you drive with your new gears. After that, just take it easy for the rest of the break-in period.
We addressed the bad, here is the good!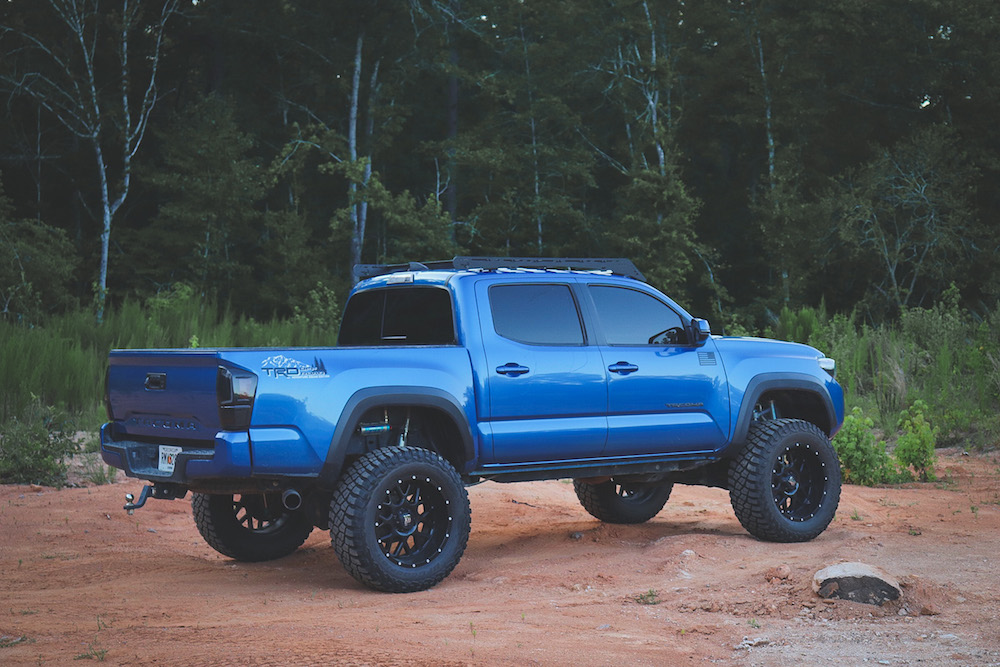 When I start up the truck and put it in gear, it rolls without me having to give it some gas first. That was a pleasant surprise the first time I got in the truck after I had the job done. Pulling out of the parking lot, I instantly knew the truck had a little more get up and go.
Now fast forward to going through all of the break-in procedure, a year later. I have taken the Tacoma on road trips with me from Georgia to Tennessee. The truck could not drive any better! It handles the inclines and hills with ease. There is no rough downshifting on the slightest hill and there is no lag in power on the trails where it is needed the most.
I would recommend this mod to anyone that has been debating it. 12/10! If you are on the east coast, I am sure there are plenty of shops to go to, but I chose East Coast Gear Supply. The entire staff was extremely knowledgeable and I even had my vehicle back to me the very same day that I dropped it off.
Final thoughts
This is one of those mods that just needs to be done. It is a must-have! Let us be honest, I could talk all day long about how great the truck is now and most people would eventually get bored and just stop reading.
If you want to hear direct from the best, check out the video below!
I hope this article has been helpful. Let us know!