Protecting Your Tacoma's Roof with Beyond Wraps' Vinyl Wrapping: Wrap It Before You Rack It
Adding a roof rack will drastically change the look of your Tacoma and increase the ability to outfit for exploration. However, don't overlook an essential step that will optimize your Tacoma's aesthetics, preserve the roof's paint and protect against damage.
In this article, we will discuss why it is important to vinyl wrap your Tacoma's roof before adding a roof rack and accessories. I will also share how to keep the vinyl looking clean to increase its life span and longevity. Even if you don't have a roof rack, vinyl wrapping your roof will still help to protect it and add some style to your truck.
Consider the repetitiveness of adding or removing items from your rack. Think about the very process of installing a rooftop tent and the tools you'll be using while working above your rig. If its not a rooftop tent, you may add various tools, shovels, axes, RotopaX and/or hardware for other accessories. A vinyl wrap will protect the roof from being damaged in the process of equipping your rig.
I wrapped my Tacoma's roof with Marvin at Beyond Wraps in Orange County in Southern California. If you're in the SoCal area, I highly recommend giving him a call to discuss the various options for your Tacoma. Let him know what you have in mind for your project and he will be able to give recommendations based on tons of experience.
Marvin also stocks a variety of cool vinyl hood and tailgate stamps. We'll be covering these in the near future.
Find it online:
Products: 
View all of his Tacoma products here
2rd gen Tacoma hood stamp
3rd gen Tacoma tailgate letter inserts
3rd gen Tacoma tailgate "wraptor" stamp
3rd gen Tacoma tailgate 3/4 stamp
3rd gen Tacoma tailgate stamp
3rd gen Tacoma midsize hood stamp
3rd gen Tacoma hood stamp
Aesthetics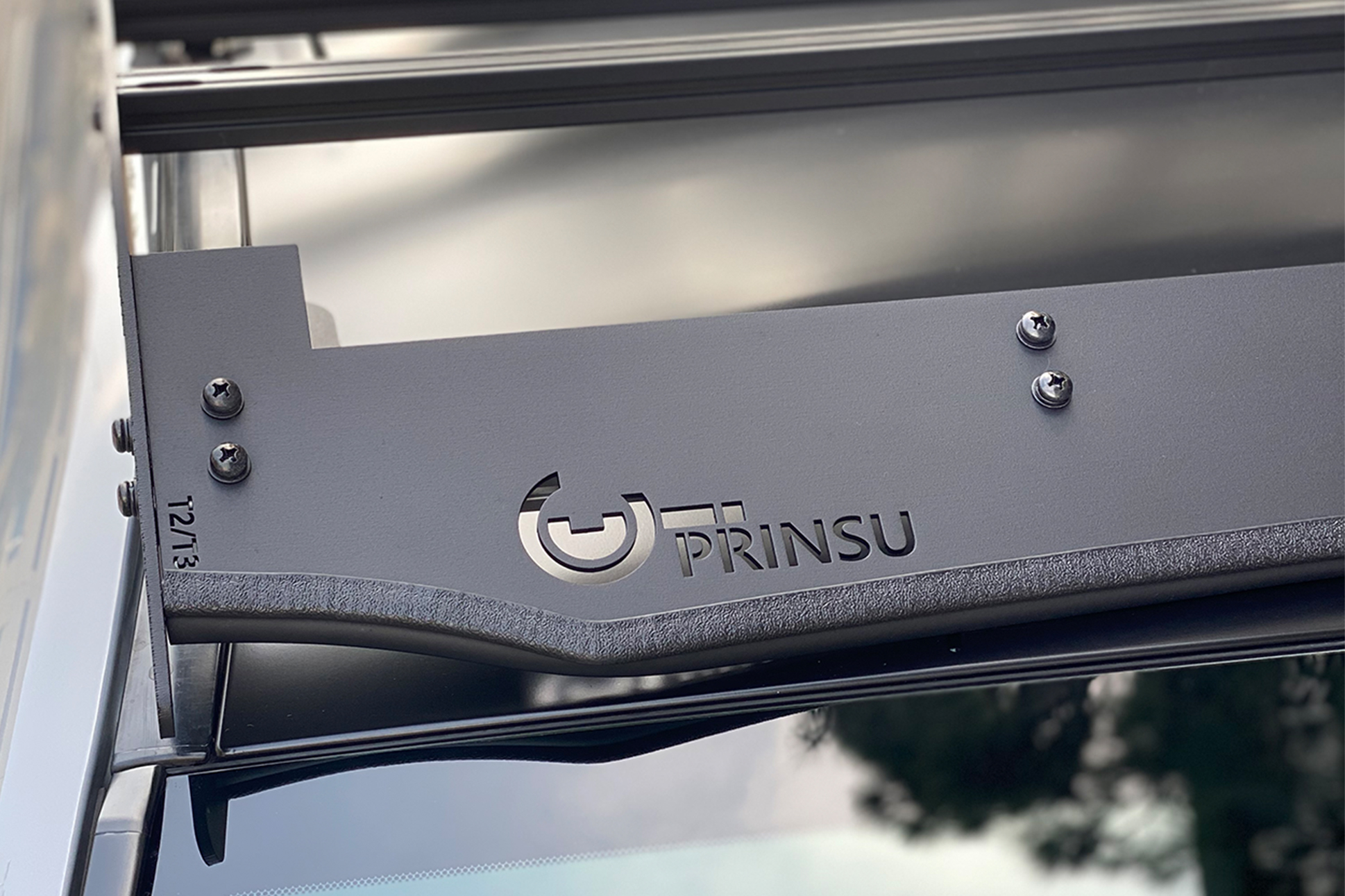 When wrapping part or all of your rig, there are two main details to consider – color and finish.
Personally, I think regardless of your rig's color, satin black is always going to look the best. Satin black works well because it serves as a nice backdrop to the finish on most modular roof racks. Black is a multifaceted color that nicely complements almost any piece of gear or accessories.
Black vinyl with very minimal shine will give your rig a clean and aggressive look. The lines on the roof of the Tacoma don't always match up evenly with most modular roof racks. The original Tacoma colors will typically be visible in the areas above the windshield and rear cab windows. The roof will look a lot more consistent with the roof rack when adding a black satin vinyl wrap.
Definitely consider the color of your Tacoma and roof rack when selecting the finish on your wrap. A gunmetal matte finish also looks great with most colors. You could even go with a color-matched option.  Ultimately, the vinyl will give your roof rack and accessories substantial pop, depending on the various color combinations.
As you can see above, I chose to run a Prinsu roof rack. Link below for more information on the rack itself.
Find It Online
Protecting Your Roof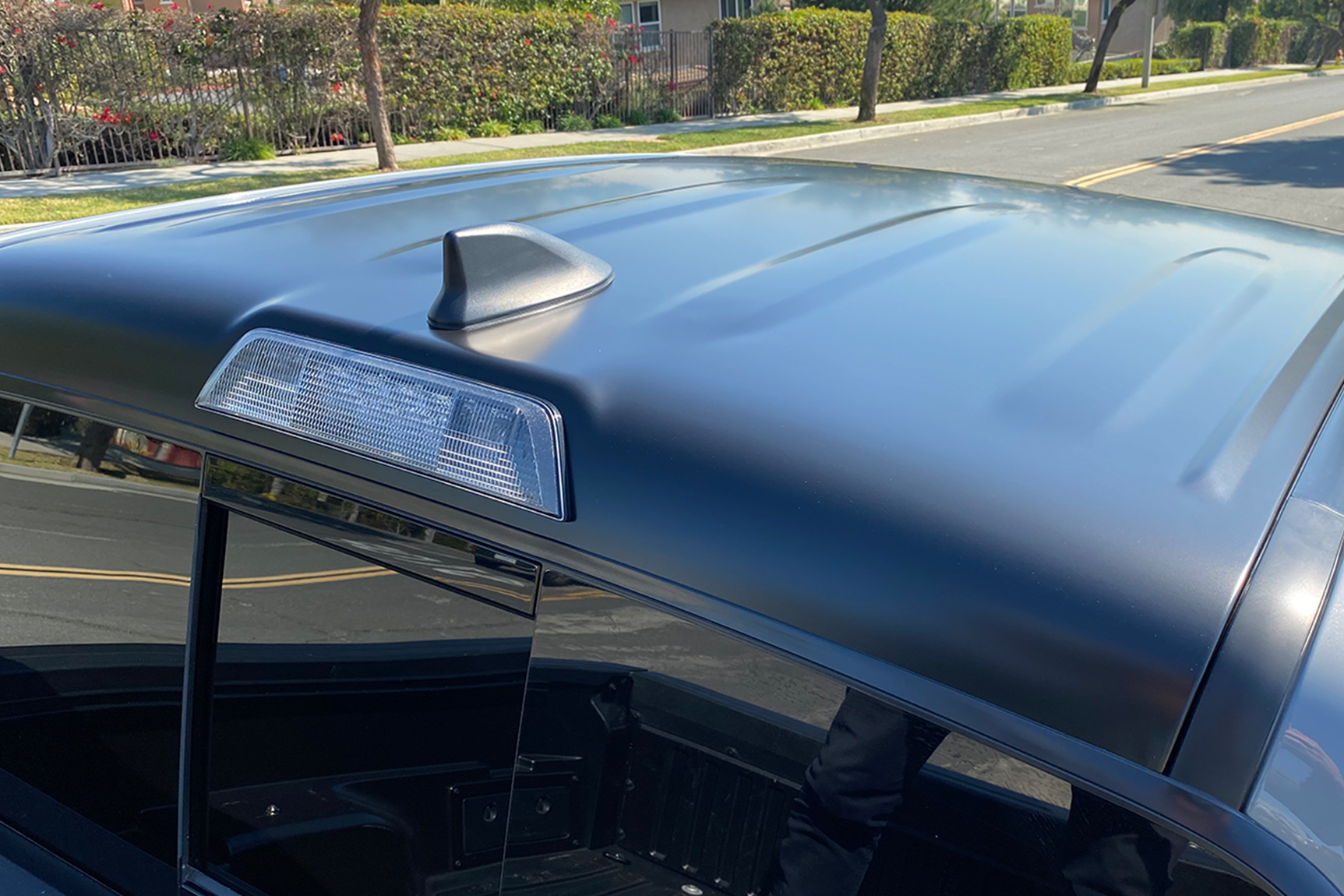 Another detail that raises the importance of wrapping the Tacoma's roof before adding a roof rack is preservation. We've all driven behind the gravel semi-truck dropping bits of rock that ultimately end up hitting the body of our trucks. While unavoidable, having a wrap will protect the paint.
We're also more likely to drop a piece of hardware or bang the roof with a socket wrench when outfitting the truck with parts. Having a roof wrap will give you peace of mind when it comes to avoiding blemishes.
Proper care for the vinyl will extend the life span of the roof wrap. Protect the wrap while it protects your paint and body. Marvin from Beyond Wraps recommends that you wash the vinyl as often as possible. Tree sap, dust, and bird droppings are a quick way to ruin the vinyl. Nobody likes a dull-looking vinyl wrap. A good vinyl wrap, with the proper care, will last you for approximately three to four years.
A great way to keep the roof wrap clean and fresh between washes is to use a matte detailer. Chemical Guys make a great matte detailer spray sealant for OEM, vinyl, and painted matte surfaces. Using a microfiber towel, spray the vinyl and then wipe clean. Any type of light contaminant will be removed by the spray.
Find It Online
Final Thoughts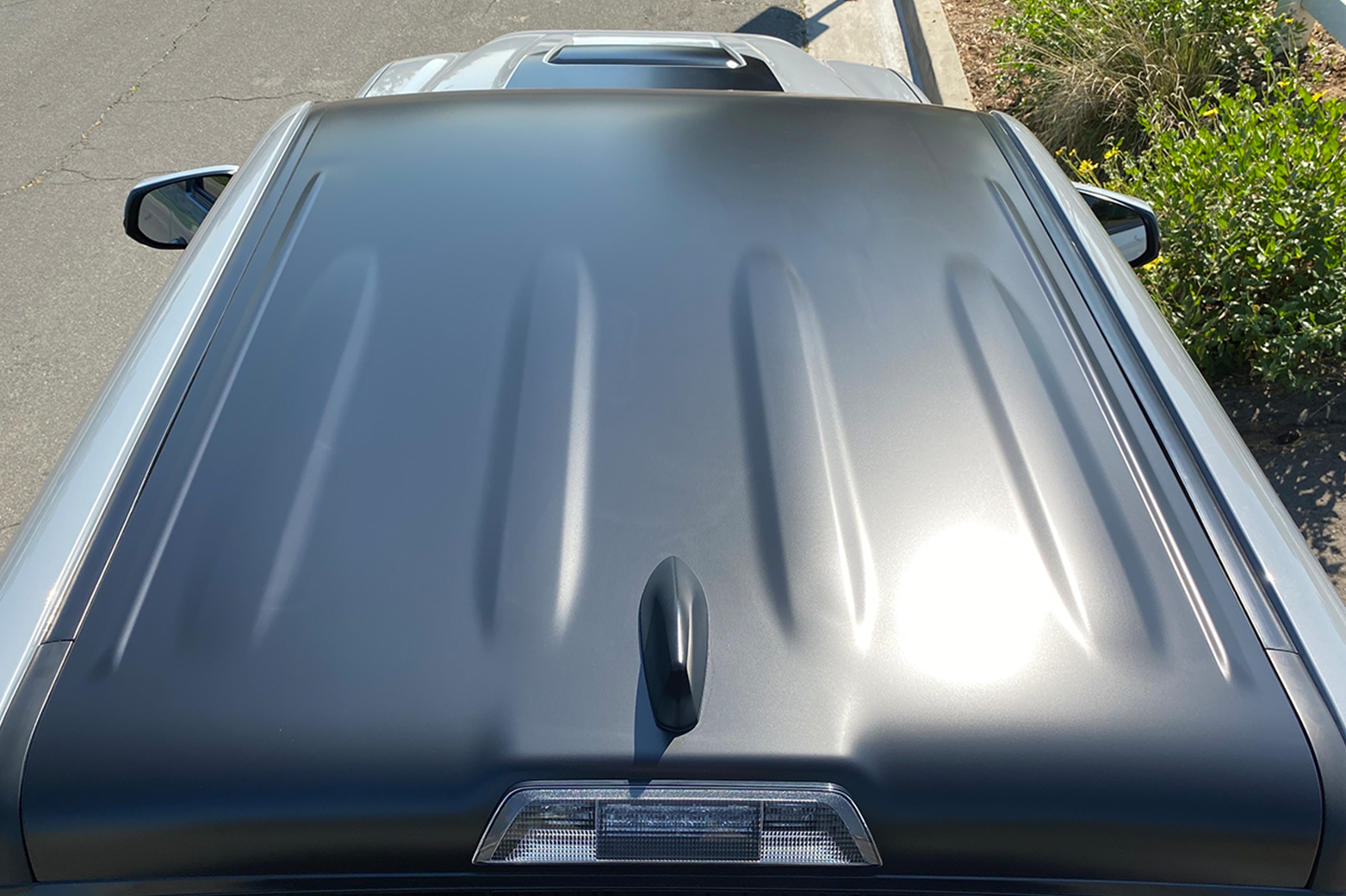 I have received a ton of compliments on the look of my Tacoma before and after adding the Prinsu Designs Roof Rack. I would still recommend wrapping the roof for those not wanting a roof rack. For reference, a satin black wrap finish will match the hood stamp on the Tacoma TRD pro.
Properly taking care of the wrap has kept the finish on the vinyl looking clean. This step in the process of outfitting your Tacoma for adventures is part of the subtle details that will ultimately make your Tacoma unique.
This is definitely a modification to keep in mind before installing a roof rack or if you're adding some custom flair. Consider the resale value of your Tacoma, the aesthetics, and paint protection by wrapping the roof of your Tacoma. Let us know in the comments below if you included this step in your roo rack installation process.