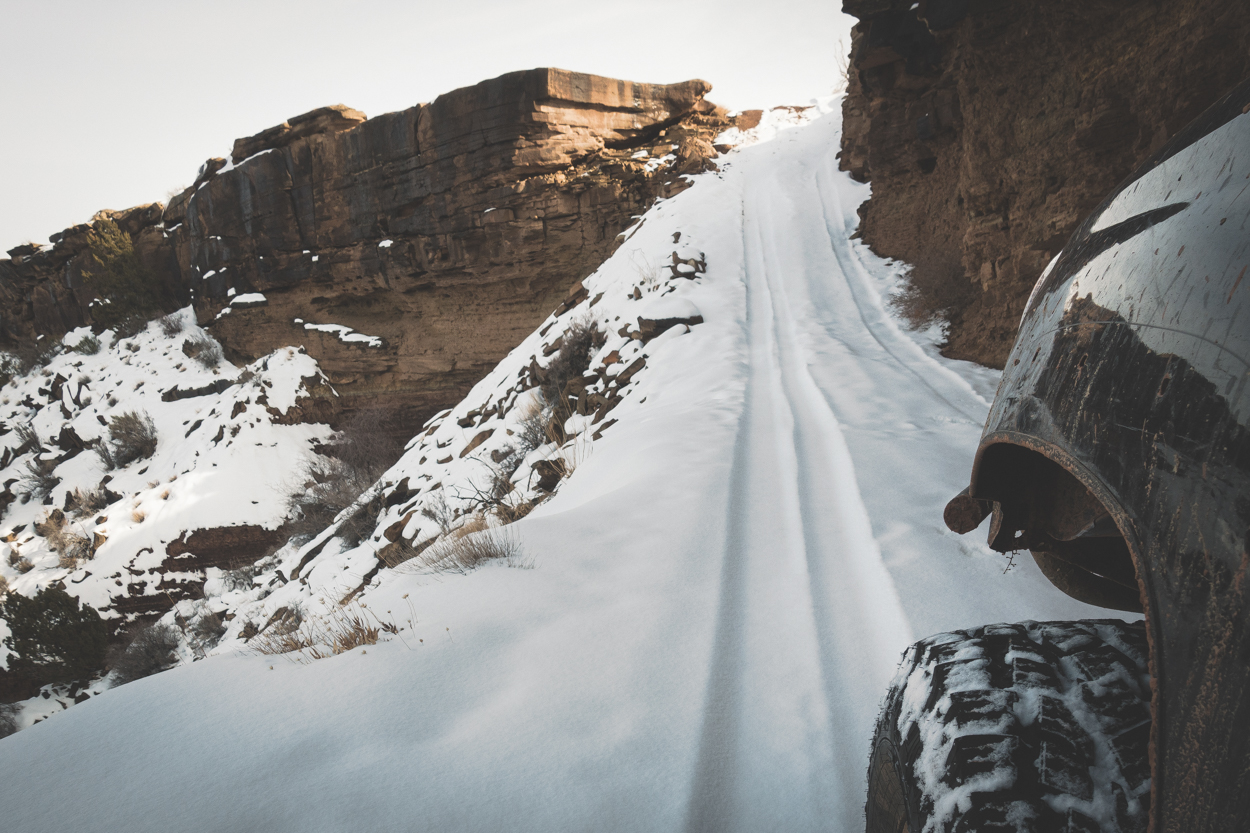 11 Essential Accessories for Off-Roading & Overlanding – The Complete Guide
Before putting this list together, I made sure to put in the blood, sweat and tears over the last decade of making all the wrong decisions, being unprepared, outfitting my vehicles out-of-order and owning items I wasn't an expert in using.
I've found myself in plenty of situations where I knew I should've known better. I wanted to provide the write-up I wish I had before I started putting things together.
For reference, I own a 2008 Tacoma with a handful of modifications, bringing my weight to just under 6K lbs, and it gets USED. This is the vehicle I'll reference for the majority of my recreational recovery experience. I've also operated and recovered a handful of other vehicles – Hiluxes, Land Cruisers, 4Runners, Land Rovers, and HMMWVs.
There are no complete guidelines on what piece of equipment, brand or model is best. Different products shine in different situations. I'll talk about my experience in each off-road and overlanding specific category, and share what I use and why. Your vehicle should be outfitted with what you've researched and decided is best for your adventures.
So, let's get prepared, and put together a recovery setup that makes sense. Let's start with the most important aspect of off-roading in general first.
Plan, Learn, Practice – Become an Expert with Your Equipment
Your vehicle is an extension of yourself, and your build should reflect your planning, preparation and knowledge of your equipment. Every piece of gear you choose to purchase and install, become an expert at operating, maintaining, troubleshooting and repairing.
This means research and practice; the internet is your friend. Whether it's your navigation technology, recovery kit, winch, your jack, tire changing, or flat repair, you're the expert. I learn my gear and plan for my trips by running scenarios based on the routes I'll be driving, and preparing accordingly.
Practice, practice, and then pratice some more!
This means physically practicing with my equipment to become efficient in employing my gear. Training with my GPS and map-reading, lifting with a jack, changing tires, running winch recovery scenarios, and learning to diagnose and repair everything I am responsible for, and especially anything that would prevent me from getting home. You'll inherently learn plenty on-the-go but do your best to learn as much as you can before you go.
So, what should you bring with you to keep you on-track and un-stuck?
Here are my top essential categories to address for offroading and overlanding. These are not in order of priority.
I consider this list a complete list of gear to prepare before you go, adjusted accordingly based on where you're going and what you're doing. With cost taken into consideration, your research and scenario-planning will prevent you from taking a trip you're unable to prepare for due to cost, etc.
Top 11 Essential Off-Roading Gear Items
#1. Navigation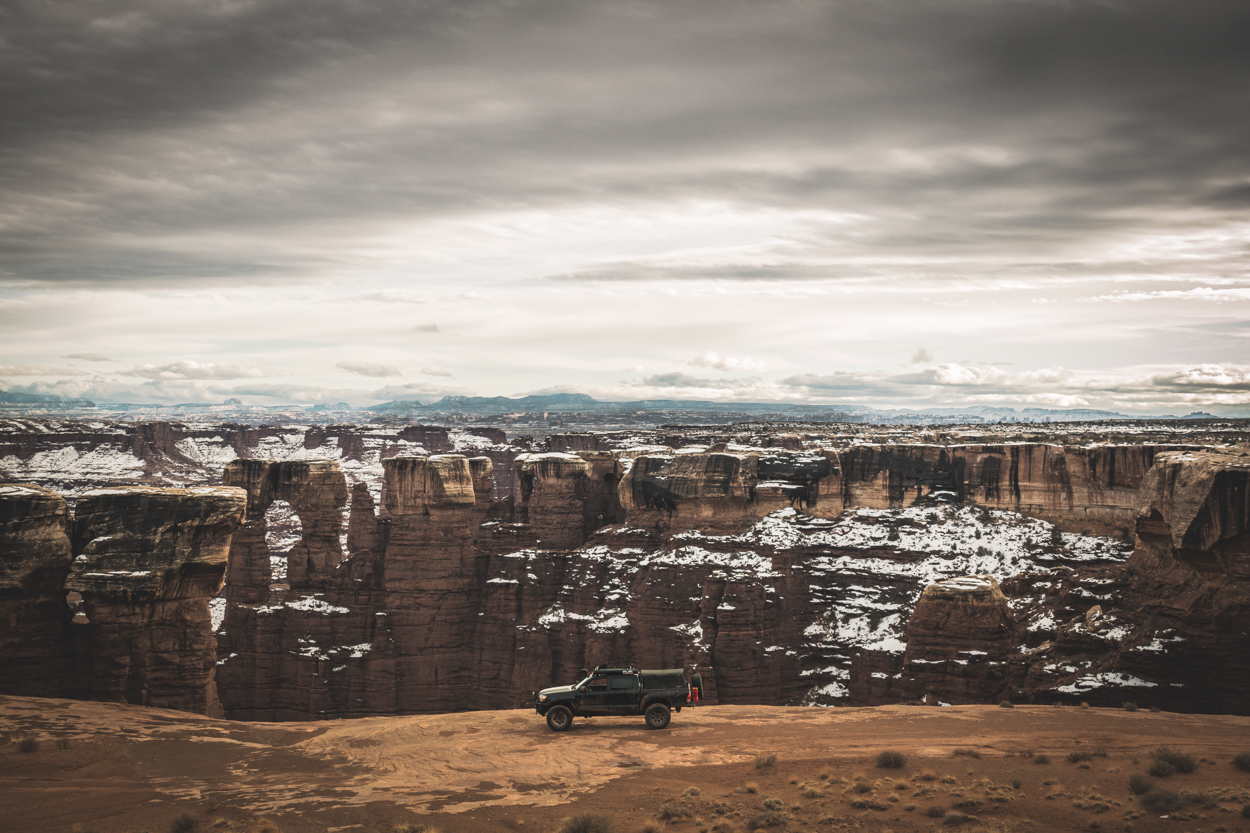 Where am I?
I could go deep into this section from both wartime and fun-time (not mutually exclusive) experience with communication and navigation technology and analog options.
The main point is to have what you need, have a backup, a tertiary, and know how to use them. First, I always bring a paper map that covers the area I'll be traveling and/or adventuring. This is your most reliable backup if your equipment goes down, but I also use it in conjunction with my GPS.
It's nice to have a big paper map next to you for reference. You can download and print them from various online platforms through the US Forest Service, or visit a visitor center to purchase one in-person. Learn how to read it and utilize it for navigation; this is important for you and rescue personnel if you find yourself in a situation. Before I go, I'll also download offline Google maps as additional navigation and reference option. You can download a selected area from Google Maps that will fully function while offline.
Popular Nat Geo Paper Forest Maps
There are numerous smartphone apps as well, such as Gaia GPS, and a long list of competitive overland/adventure-friendly GPS systems from names like Garmin, such as the various inReach models and the very handy Overlander, a bigger screen, mountable, interactive with the smaller inReach models. Check out this review of the Garmin inReach for more information. These allow you to stay connected out of regular phone service, search, share and save routes, pre-plan checkpoints, mark areas of interest, etc.
I choose to utilize the Gaia GPS smartphone app, as it's great for tracking and saving your trips to share with others, and provides you the ability to import trips from friends. I also use the Garmin GPSMAP 66i (one of a variety of models with this technology from Garmin) to take care of all my map viewing (it includes satellite imagery and TOPO maps), very accurate multi-GNSS satellite support, navigation, and emergency needs.
You can pre-plan routes, track your progress, mark items of interest and direct-navigate to items you find on the map. The device also pairs with the Garmin Connect app, allowing you to utilize your smartphone for searching, route planning, and settings, as the weatherproof, non-touchscreen GPS device isn't particularly intuitive. I use an Expedition Essentials 2TPAM with Mob Armor and RAM mounts to keep everything organized and accessible.
My Setup (organized with an Expedition Essentials 2TPAM, Mob Armor and RAM Mounts)
#2. Communication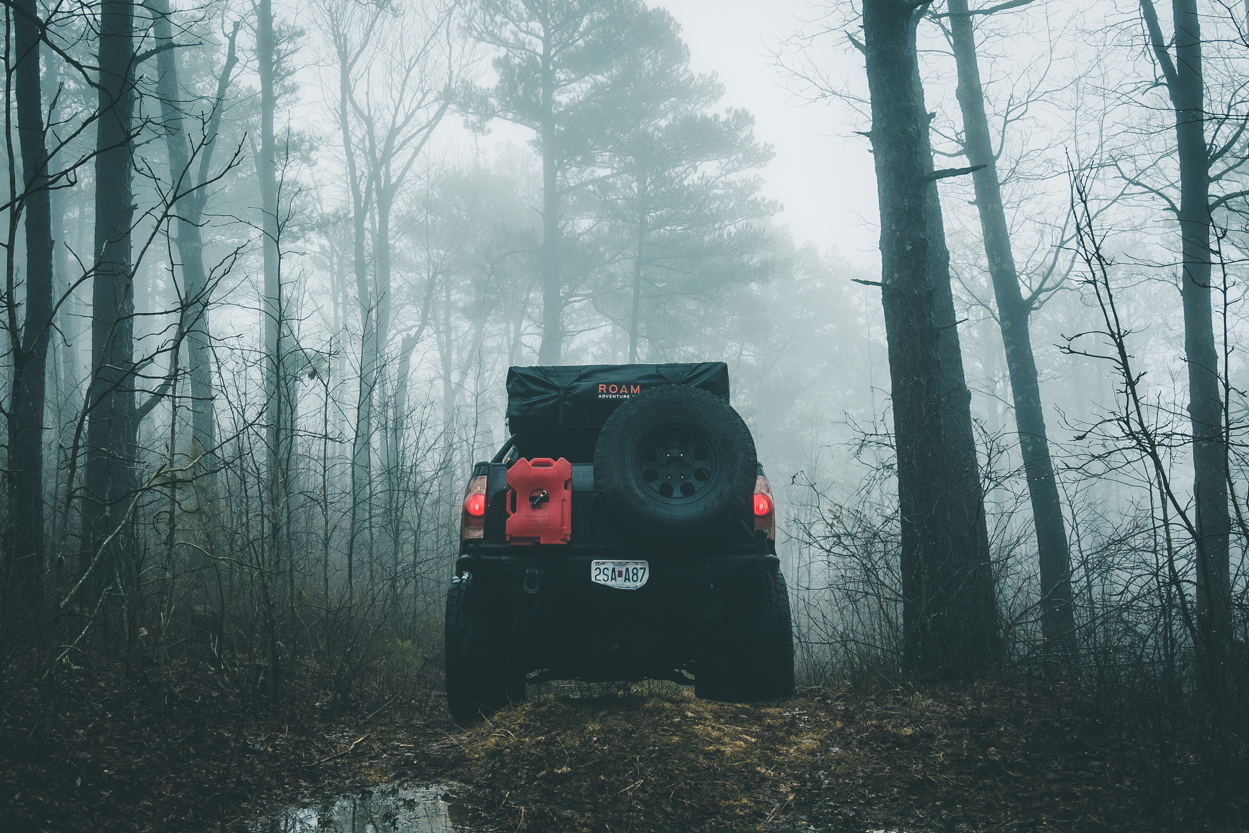 Can you hear me now?
Communication needs can be met by both radio and GPS; it all depends on who you are wanting to communicate with. For communicating in short-range, companies like Midland offer CB radios to provide communication between yourself and your team, urgent/emergency communication with the short-range radio network, and emergency and weather information. CB radios don't require a license of any kind and are usually very affordable.
CB or HAM Radio?
The CB radio downsides are their short-range, and unregulated network, that will often cause interference when you're chatting; it is not private. So, for recovery, not ideal; but could be good for group travel. HAM radios are much more ideal for recovery due to their much longer range, no interference, higher quality, and the ability to use repeaters (amplification frequencies) that support even further distances for reaching out in an emergency. HAM requires a license and a fee, but it's worth the price. Baofeng radios are another option that offers a great price point for entry into HAM radio.
You can take online ham radio classes through My Offroad Radio.
GPS satellite communication
Garmin inReach is an industry leader in GPS satellite communication technology that, with a paid subscription, allows you to stay in contact off-grid, view topographic maps, navigate, utilize your device for emergency and weather notifications, share your trip, text with contacts back home or others off-grid with you, and provides interactive SOS capability through a global response network, utilizing text messaging directly to response personnel. For me, this is a must if I'm ever going to be far away from civilization and getting into dangerous situations.
Cell phone signal boosters like WeBoost have gained popularity and could be worth a look to keep your smartphone connected. I imagine a review will end up on Trail Tacoma or Trail 4Runner in the future.
Options for Comms: 
#3. Winch and Recovery Kit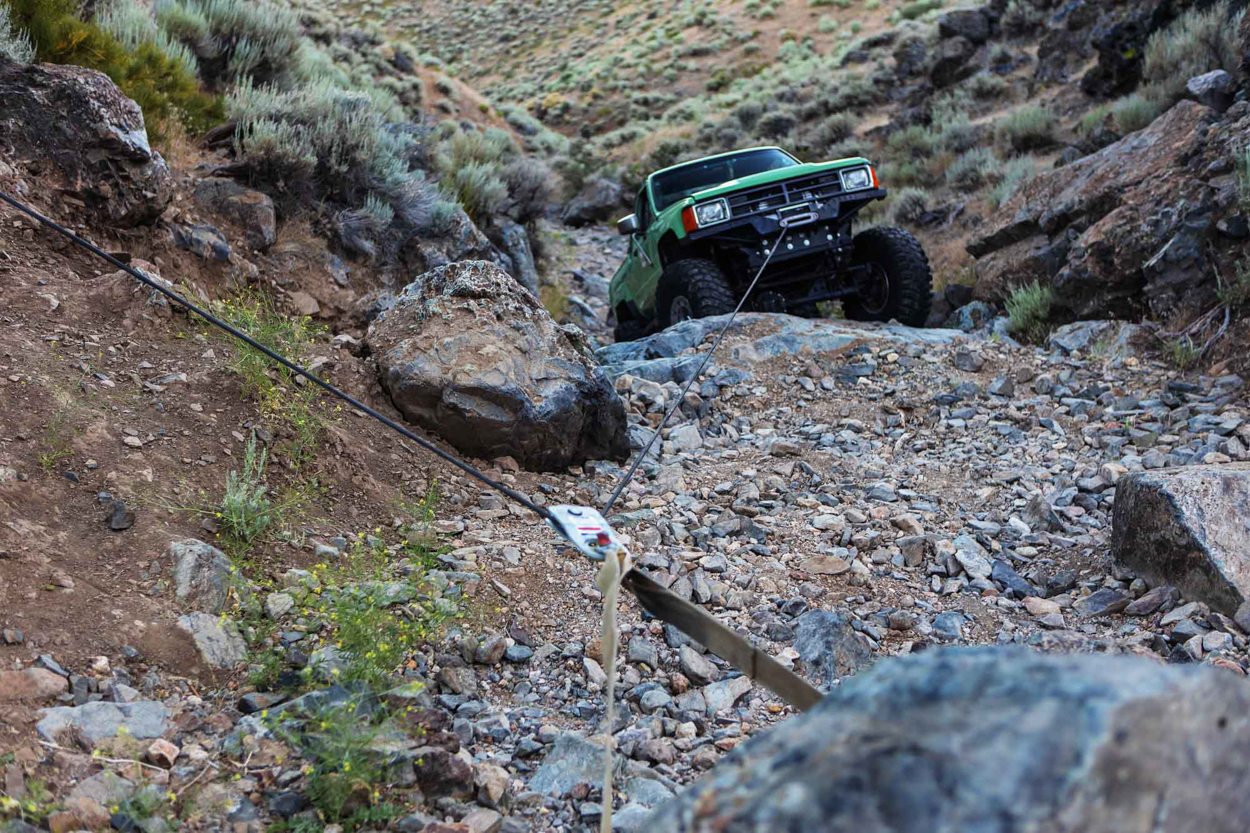 Do I REALLY need a winch?
Winch
A winch is a life-saver and should be equipped as early as possible, along with a reliable recovery kit. Your setup should meet your needs, but I would recommend recognizable and reputable brands. They're pricey, but they're worth it. As they say, you get what you pay for.
Winch Line & Hooks
I prefer synthetic rope for my winch; it's lighter, doesn't store as much potential energy under load (preventing snapping), and the synthetic rope doesn't develop sharp burrs like a steel rope. I utilize Factor 55 accessories for the winch, fairlead, and a Flatlink. Factor 55 has other options as well, such as the UltraHook, which is a Flatlink and hook built into one.
Recovery Kits
I use an ARB Essentials recovery kit as it has just about everything I need in one place. I've added to it over time. There are also a few heftier recovery kits from Factor 55 with an awesome heavy duty weatherproof waxed canvas bag made by a Colorado-based business, Adventure Tool Company. The entire kit is made in the USA. There are other recovery kit competitors, as well, such as Warn (which now owns Factor 55). Each kit has a different list of items, but most of them cover the majority of your needs. I add additional gear based on where I'm going.
Straps
I'll bring tow and recovery/snatch straps. They're different. The tow strap usually has hooks built-in and is used strictly for towing. Your recovery straps will have loops on both ends and have more give/stretchiness to utilize vehicle-to-vehicle recovery, hence the name "snatch strap," as in snatching your truck out of whatever you got yourself into. A kinetic rope is also an option for this recovery application; Factor 55 makes a great one. Make sure the weight of the straps meets your needs.
Tree Savers
I bring a tree-trunk saver for safe use of a tree with the winch. Never use your winch cable bare on a tree; it's bad for the winch and the tree. A choker chain is also an option, functioning like a tree trunk saver, but for more abrasive situations, such as pulling a downed tree branch, that could damage a strap.
Shackles
I bring a few three-and-a-quarter ton shackles are hefty enough for my Tacoma; soft shackles are an additional option as well. I usually keep at least one connected to the front and back of the truck at all times, for ease of use, less to fiddle with in a recovery situation. I added two Warn shackles to my winch purchase.
A winch line dampener will prevent a major incident given a malfunction with the winch (strap or cable snapping).
Snatch Block
A snatch block is great for solving those odd recovery situations, allowing you to utilize angles and multiple points of contact to recover yourself or another vehicle. Last year I found myself in a ditch on a snow-covered Colorado trail, facing away from where I needed to go. The snatch block with a setup like you see, below, did the trick. The diagram above gives you an idea of how you can utilize the angles. You're only limited by your imagination and the stress of the equipment. Learn the limits of your winch and cable and practice.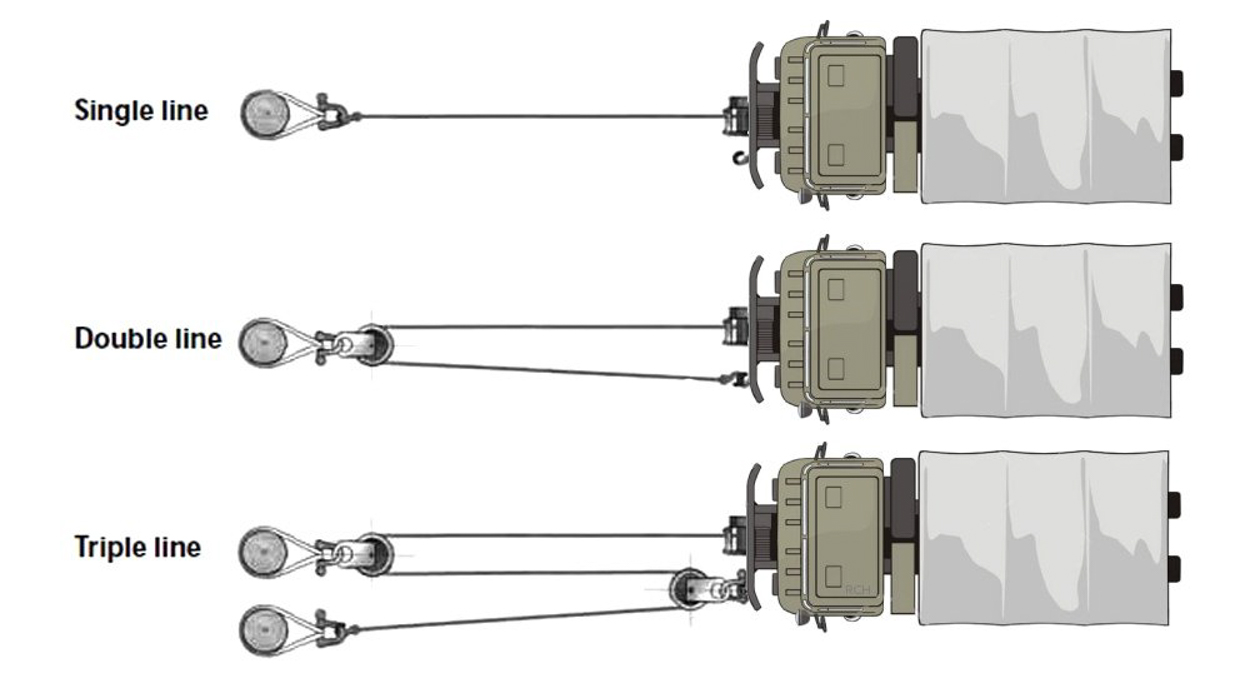 I also bring options for recovery without trees, such as the Deadman Off-Road Earth Anchor that allows you to anchor to the flat ground (even sand), big rocks, anything you can think of… Utah lifesaver.
My Setup
#4. Off-Road Jack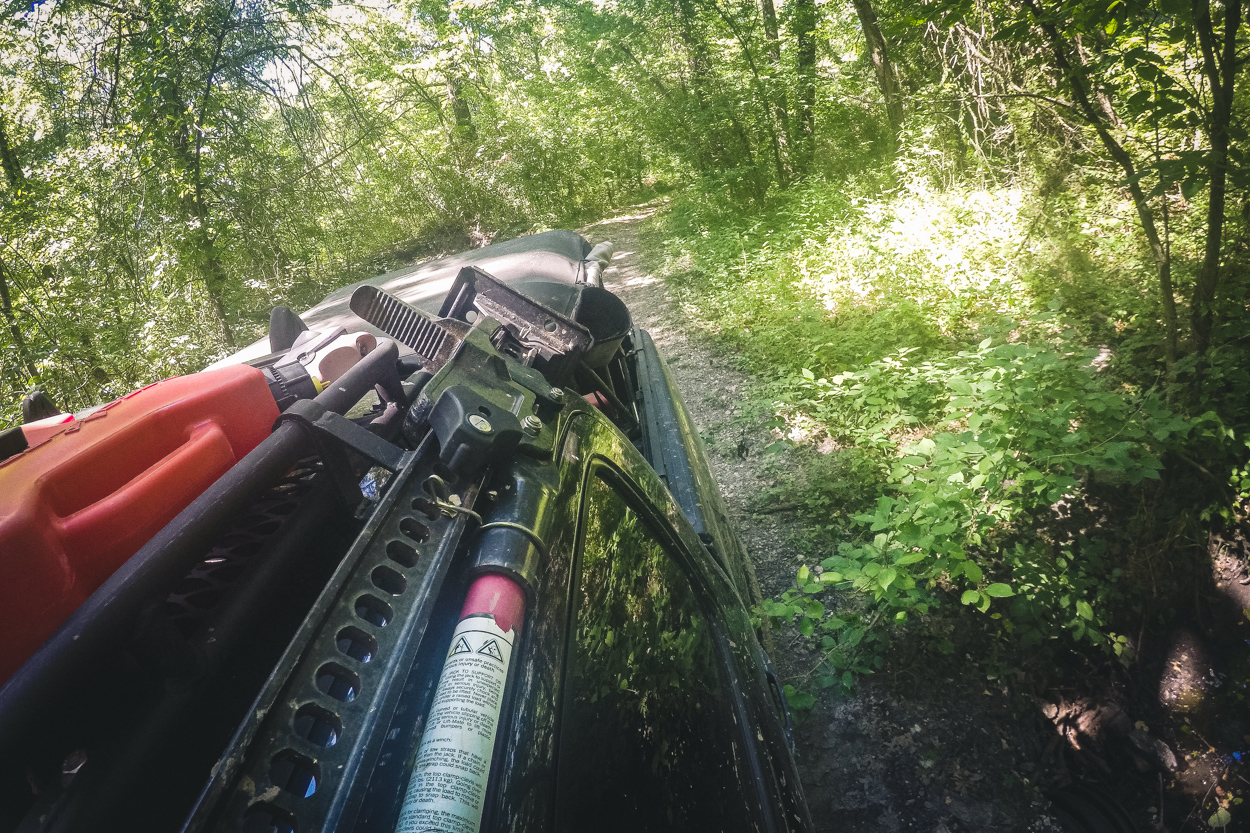 Who should I go with?
My preference is utilizing a Hi-Lift AND either a floor or bottle jack, depending on where I'll be going. Each jack has its pros and cons, ideal uses, dangers, and extra unique capabilities.
The Hi-Lift jack can be used for changing a tire if you need to, but it shouldn't be your first choice. Having a more stable, off-road floor jack or bottle jack is preferred. Think of the floor-jack and bottle jack as your repair go-to, and the Hi-Lift as your recovery go-to. Your kit should also include a couple of jack stands. Don't conduct a repair or tire change with your vehicle sitting on a jack.
Why Hi-Lift jacks? 
Hi-Lift jacks are made in the USA (Indiana), and have been around and reliable for more than 100 years. The Hi-Lift with an off-road base will take care of you in just about any situation, assisting in various recovery scenarios. The Hi-Lift can even be utilized as a manual winch; a slow one, but it works. The most important thing you must do with the Hi-Lift jack (before finding a cool place to mount it) is learning how to use it. Know the mounting points, risks, and become an expert at using it in its variety of applications – practice! I bring along the Lift-Mate, for direct-wheel use, and the Off-Road Base, to keep it stable on off-road terrain.
The size of the Hi-Lift depends on your vehicle. I still have my cast-steel 48", which has served me well so far; but I'll upgrade eventually. Some argue, which I agree, that bigger is better, and opt for the 60". Basically, the larger size will give you more capability in odd situations where the jack will need more travel, such as sinking in the snow/mud, and odd angles. If you can afford it, I'd also recommend the All-Cast or X-Treme versions, simply because of their construction (all-cast construction/zinc-coated) that will provide much more weather protection and longevity. I think I may have to get the P.J. Harrah Signature Edition, although… don't look it up, because, like me, you'll probably want to buy it immediately.
Floor Jacks for Off-Road Use? 
A floor jack, or off-road jack, especially one with bigger wheels for all-terrain use, such as the Pro Eagle models, are great for repairs, such as the aforementioned tire-change scenario, as they are much safer for this application than a Hi-Lift. The benefit of this style is the ability to use in hazardous conditions, wet/soggy terrain, and the quicker application with the ability to roll the jack underneath the vehicle to your mounting point. However, they take up a lot of space and can be expensive.
Bottle Jacks
The bottle jack, such as the USA made Safe Jack, are favored by many for their simplicity, reliability, and safety. The straightforward application is great for various repair, tire-change scenarios, and they don't take up too much space. The bottle jack begins to falter in wet/soggy terrain, but this can be mitigated with a baseplate. You'll get dirty using it, as the bottle jack often requires climbing underneath the vehicle, so prepare accordingly with a tarp, or change of clothes.
The floor and bottle jacks are pretty straight forward, but there's plenty to learn. Know your mounting points, practice with the equipment, and change a tire or two to get familiar.
Traveling with both the Hi-Lift jack and either a floor/off-road or bottle jack will allow you to utilize whichever piece of equipment is best for your particular situation, and prevent you from putting yourself and your equipment in danger.
My Setup
#5. Shovel and Axe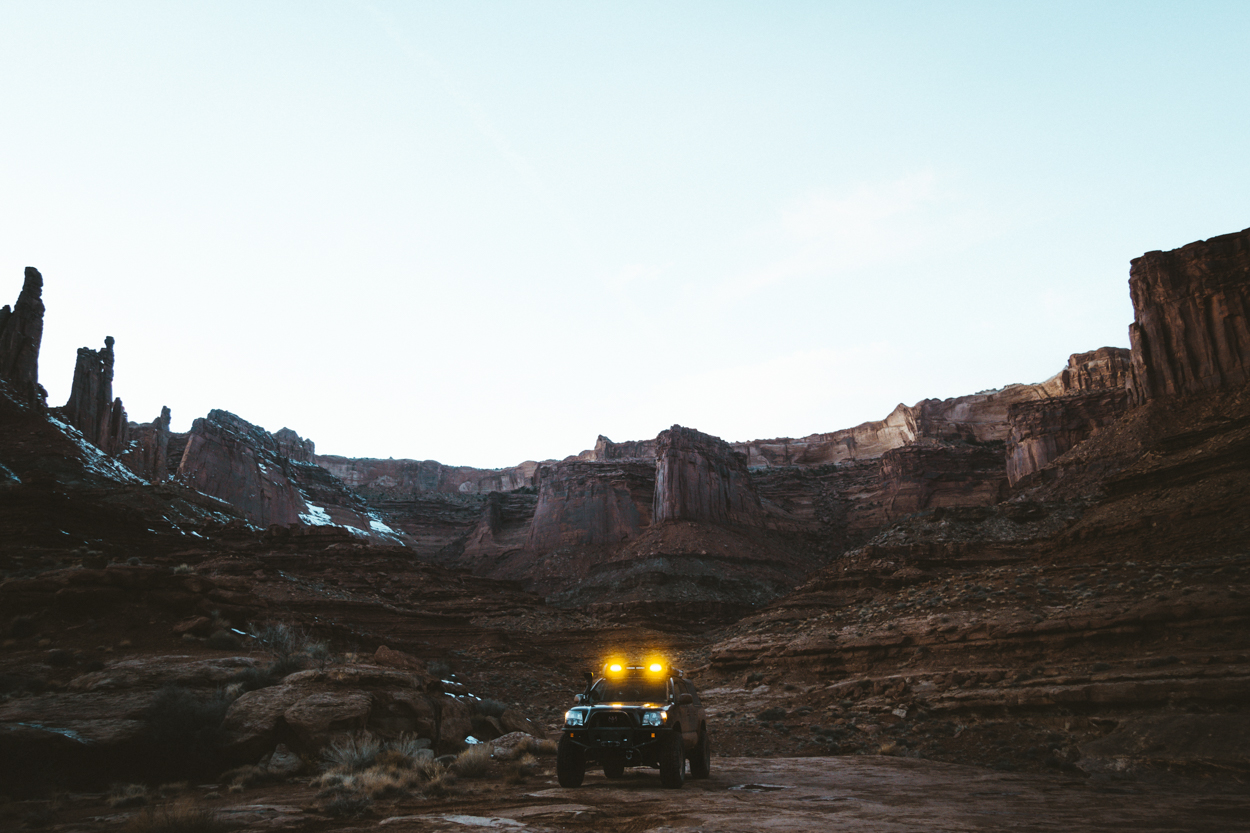 Seems gimmicky, do I really need them?
Any useful piece of equipment can be gimmicked with tacky mounting options and lack of wear. But, these are great to have, and even better when they're easily accessible.
These offroad specific shovels and trail tools are your facilitators. A solid, weatherproof (this is a must) shovel and ax are what will assist in making recovery possible, whether it's digging in front of your tires to take the strain off of your winch, making room for your traction boards, digging in your Deadman Earth Anchor, digging away debris for your Hi-Lift or off-road jack, piecing a fallen tree branch, or digging away snow or rocks from a steep incline. The tools are also great for preparing camp, digging a fire pit, chopping firewood, clearing out a place for a ground tent, tables and chairs, and anything related you can think of.
Flashback to Utah 2019, making my way through White Rim Road in Moab, Utah, during the winter. I came up to a section of trail that was very steep, and heavily covered in snow, on slick rocks. I made an initial climb attempt and found myself SOL, with a 1,000-foot drop on my left. I made my way down, got the shovel out, and dug away all the thick snow along two tire paths to the top of the incline, removed some debris, 4LO, and up I went.
It doesn't matter what you get. The most important thing is that the products are reliable and weatherproof. I recently replaced my weathered ax and shovel with equipment from Krazy Beaver. They produce a high-quality toothed shovel (with shovel guard), that's made in the USA, that comes with a Fiskar ax as a package deal. I've used it on trips through Utah, Colorado, and Arkansas, digging snow, dirt and mud, chopping up fallen tree branches, and prepping a campsite. So far so good.
There are lots of options out there though, you can find a great guide on shovels here for more information on the best options.
Chainsaw? 
A good ax upgrade is a chainsaw. This is for when you're really getting into it. Two camps argue for either battery or gas-powered. I would never own an electric chainsaw at home but can see the benefit on the trail if you can support a charge. I also see the argument for the reliability of gas-powered, especially since you're carrying extra fuel with you.
Mount your gear wherever makes sense to you. I prefer having them on the bedsides with lockable strap-mounts, to keep them out of the wind, and somewhat out of sight. As long as they're easy to get to, you're good to go.
My Setup
Other Options
#6. Traction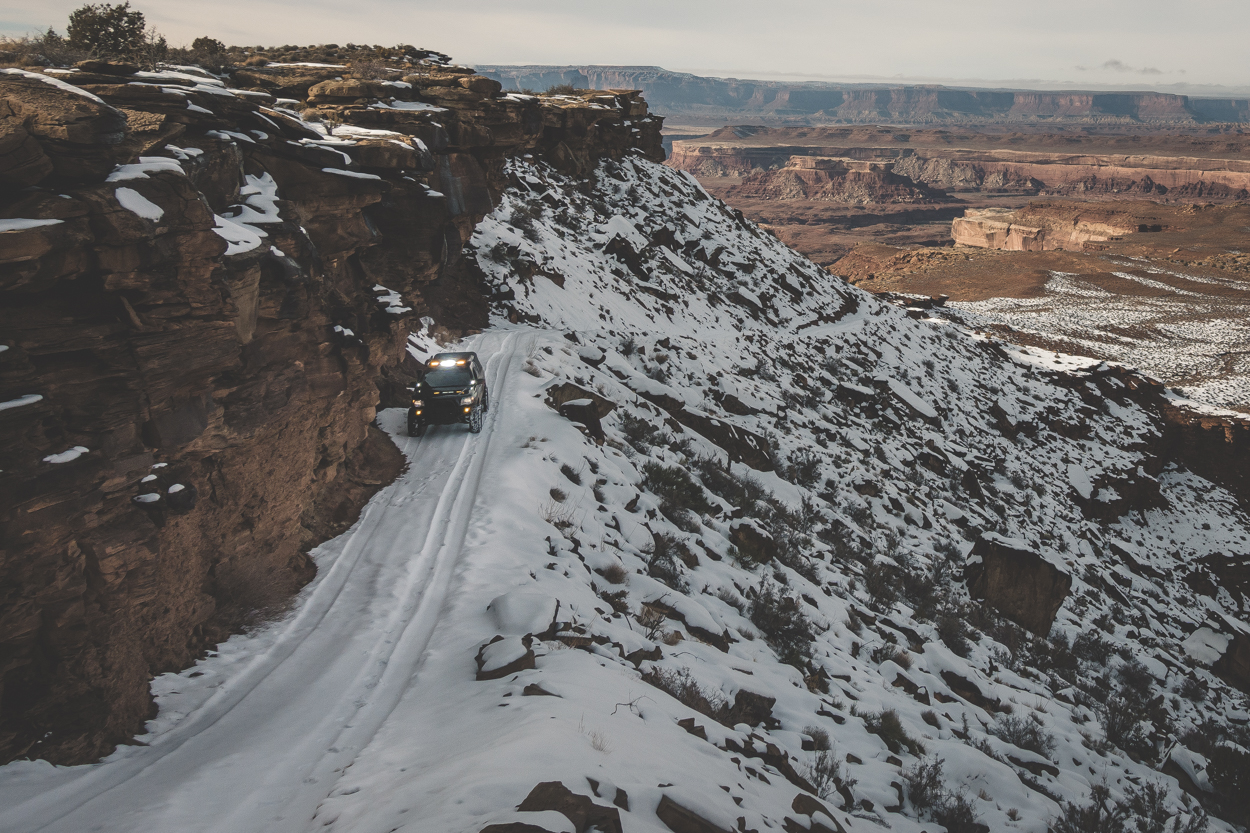 Is it required to mount these so everyone can see them?
Traction boards/mats are unique, and their uses are fairly endless. So, get a set, or make a set, and learn how to use them.
The traction boards, whether it's MAXTRAX from Australia, the American-made ActionTrax from Kansas, or something you built at home, they're all good for the same purpose. This piece of equipment is versatile for both solo-use, and as a facilitator to other recovery methods. A quick search online of the various uses of the traction boards will bring up a variety of uses.
Throwing a couple of boards down under your compromised tires can sometimes do the trick, often with some shovel digging to get everything in place. They're also good for use in conjunction with a winch or strap-recovery. Some of the pre-fabbed versions have both all-plastic and options for metal teeth (don't spin your tires on these) with a handful of colors and mounting options. They're fairly limitless in multiple applications if you take the time to research, learn, and practice how to use them.
Again… practice, practice, practice.
Finally, we have tires. There are plenty of great tires out there; just make sure you're not running anything worn down. Check your tires before planning a trip, especially if you use off-road tires on technical roads frequently. Trail4Runner.com has a pretty good tire buying guide if you need assistance with which tires to buy.
My Setup
#7. Tools and Spares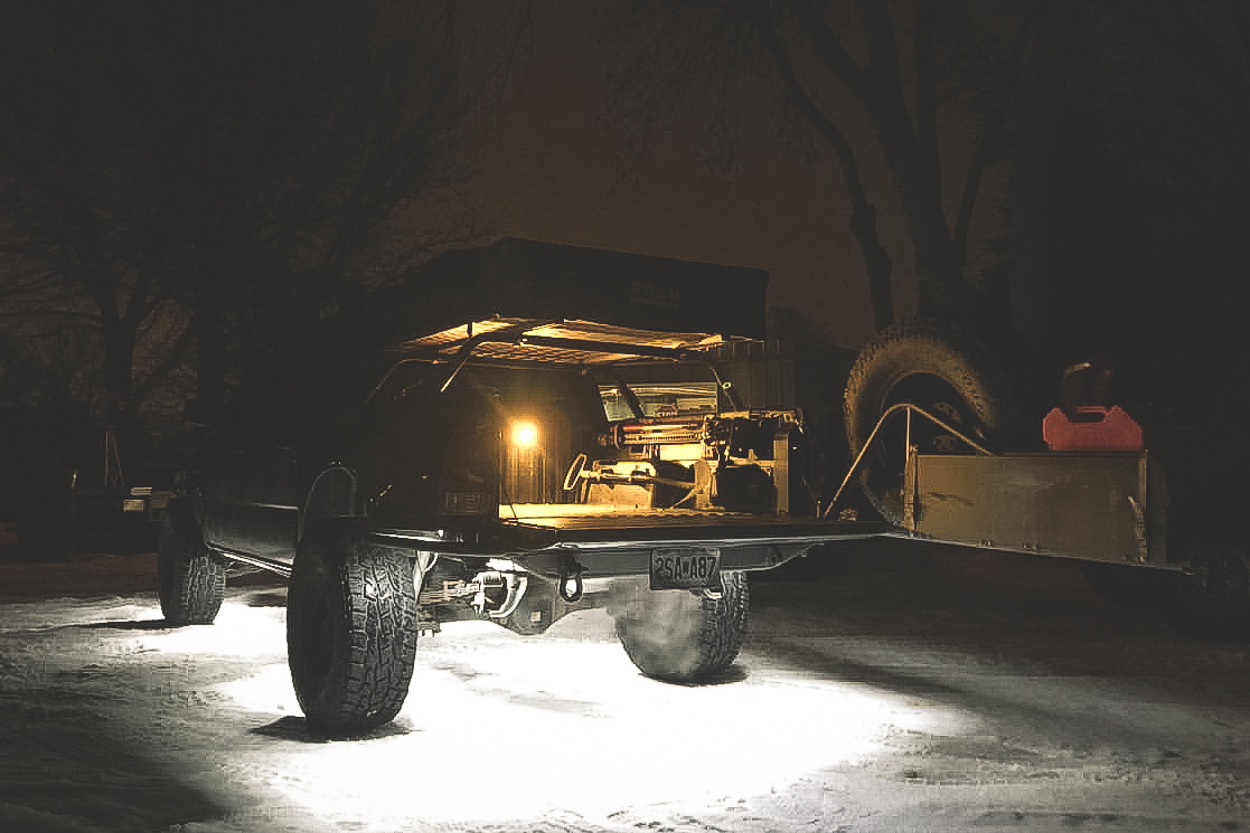 I have a multi-tool, will that work?
First, yes, definitely bring one of those.
I've seen plenty of versions of tool kits, whether it's a pre-assembled recovery set from one of the more recognizable companies like Adventure Tool Company or Craftsman, a self-organized set of hand and power tools, or a combination of both.
In the beginning, I was somewhat at a loss. My main issue was not understanding my vehicle enough to know what I should bring, or how to use the tools properly. So, I began to learn, and continue to learn as much as possible.
Put in the time understanding how things work with your truck, what you're putting at risk while off-roading, what parts of the truck are most vulnerable, understanding how to address various problems and what you'll need to do so. Tires, battery, suspension, fluids, belts and hoses, electrical, the list goes on. If you're beating your vehicle up, what can go wrong? Do I know how to deal with that if it does? Do I have the tools I need?
Carry a Tool Kit and Tool Roll
Then, get your kit together. Get a full-size spare. I bring an electric impact wrench with the ability to handle lug nuts and a tire-iron. The impact wrench with various attachments is great for various uses throughout the vehicle. The tire iron will save you if the lug nuts are too tight for the impact wrench, or if your equipment dies. Don't forget your wheel-lock key if you have one!
Always bring extra fluid. This is an easy way to address radiator or power steering issues. You'll have extra water for your travels; this can be used as an emergency coolant to get you out of a bad situation. Don't forget to bring a funnel.
Good brands for offroad and overland bags to consider are Step22 Gear, Blue Ridge Overland Gear, Adventure Tool Company, Kifaru, 5.11 Tactical, Last US Bag, and the Overland Gear Guy company.
What tools exactly?
Address the basic tools, such as appropriately sized wrenches, ratchets and sockets, socket extensions, spark plug sockets, drive adapters, Allen keys, pliers, adjustable wrench, wire cutters, locking pliers, and a hammer!
Electrical spares are important, such as spare fuses and bulbs. Bring a fuse tester, voltmeter, jumper cables, and a jump starter. There are SO MANY jump starters, with popular brands such as NOCO and Weego. Neither is very expensive and both have great reviews. Just make sure the specs match your vehicle and don't forget to charge it before you go.
Bring some, or many, zip-ties, and electrical tape. Bring along extra hosing and belts. Learning various repairs and quick-fixes could be a life-saver to get you home.
A tire repair or plug kit is great. Learn how to use it before you go! I use the one made by Power Tank.
Product Options
#8. Mobile Air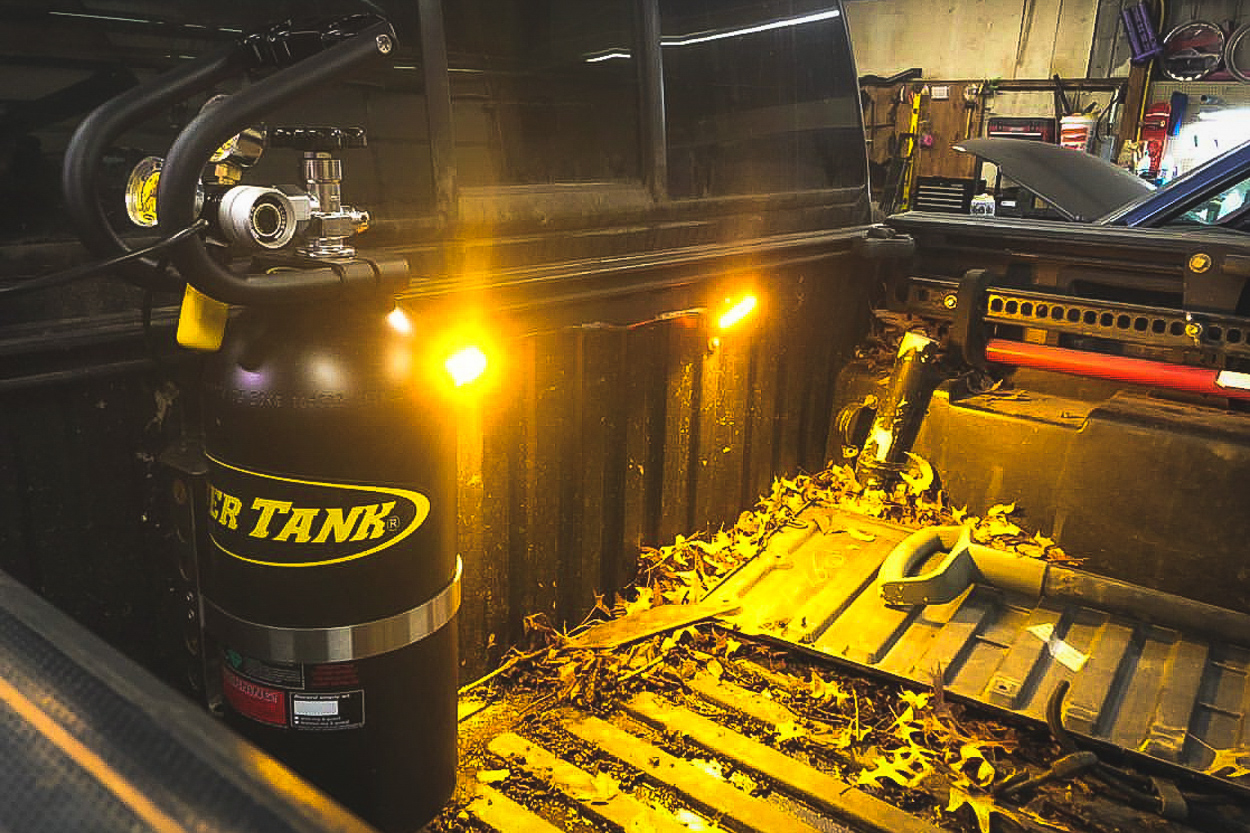 Don't they have air at the gas station?
This was one purchase that set me up for self-sufficiency in the middle of nowhere. Having on-board air capability addresses a series of needs. This allows you to adjust the air in your tires throughout your trip, a source of air if you have a flat and conduct a tire repair, also a great source for clearing debris when doing work, cleaning tools, prepping recovery points.
There are various options, portable and stationary. I use the Power Tank, which is made in the USA. I have it mounted in the bed, accessible from the driver's side. It's portable, looks like a small SCUBA air tank, and allows you to utilize it anywhere, like with other vehicles, whatever you need. They offer packages that include all the accessories, mounting hardware, hoses, and protective covers. It's refillable, and each tank size can be recommended based on your tire size and how many refills you want to travel with.
There are also other options, such as the ARB High-Performance Twin On-Board Air Compressor that I've seen mounted both under the hood, and even, thanks to Expedition Essentials, utilizing the Tacoma's bedside storage as a compressor mount. Being a compressor, it's less portable and requires power, but doesn't require refilling.
Product Options
#9. Auxiliary Power
My battery should be okay…
I snuck this one in as a preventative measure for preventing the need for recovery and powering the gear that will keep you moving. Make sure your truck can power what you're installing. Lights, winch, on-board air, GPS, phone, screens, fridge, power station; think of everything you'll be powering while the truck is on and off. The battery jump starter should be the last resort for recovering a dead battery.
I currently run a singular Odyssey 65 battery to power what I've got going on in the Tacoma; Heretic lights, Expedition Essentials 2TPAM powered accessory mount that usually has a phone, Garmin GPS, GoPro, and one or two other things charging. This also has enough juice to run my various lights when the truck is off and allows me to utilize the AC bed outlet. However, the last one always makes me nervous since it's not set up with an auto-shutoff or anything like that if it's draining too much juice.
I don't bring along a fridge or any super-overlander stuff like that, so a second battery is always an option if you're planning to bring along a living room or a kitchen. Do the math regarding power requirements and set yourself up with enough juice to keep you going throughout your trip so you don't have to use your jump starter.
When you're choosing your gear, look for items designed to keep you protected with specs such as low voltage cutoff (LVCO) battery protection. The sPOD, for example, the device I'll get into in the lighting section, allows me to connect all of my lights to one source that is not only operated through one touchscreen pad but will also shut off automatically if the voltage reaches a critical low, and turn back on when the battery recovers (numbers vary based on your setup). Overland fridges like Dometic have their version of this, allowing you to choose different protection levels based on your vehicle and battery setup.
My Setup
#10. Lighting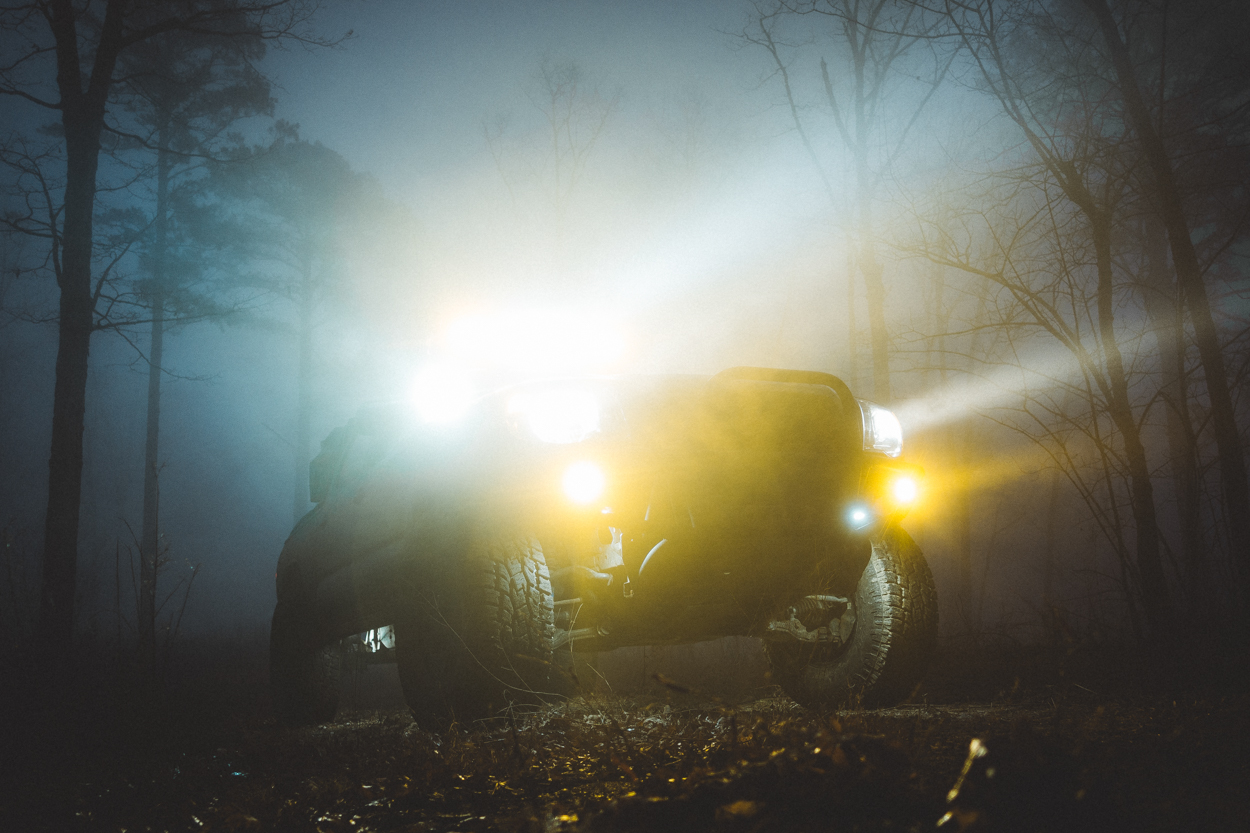 For the lights underneath the truck, which color adds the most HP?
Lighting is a massive rabbit hole, so I'll focus on how I keep things illuminated to navigate hazards, conduct a recovery, and addressing repairs.
First, you can upgrade the simple stuff. I went to SuperBrightLEDS.com and upgraded all my interior lighting to LEDs, as well as my turn signals, reverse lights, and markers. This makes it easier for you to see what's going on inside your vehicle while addressing a situation.
For headlights, I decided to retain the OEM housing and upgrade to bright white bulbs. I don't personally favor HID or LED lights, and especially do not advise installing them in OEM housings. There are some creative upgrades you can do with your OEM housing that involve upgraded H4 bulbs and an upgraded harness that significantly improves the output – the entire process is plug and play. There are plenty of options out there if you decide to swap the housing completely. Regardless of what you do, just make sure it makes sense for not only off-roading but road driving, that it's legal and safe for other drivers.
For all my adventure lighting, I decided to use a mixture of Heretic Studio and KC HiLiTES. Both of these companies are great. I can't say enough good things about Heretic, from the product quality to the amazing customer service. These guys are great and very creative.
In a hazardous situation, I need to see as much as possible from the driver's seat – I addressed this by piecing together a light bar from Heretic Studio on the GOBI roof rack with both white and amber 6-series lights. They offer great light bars as well for various setups. I also swapped out my stock fog lights for Heretic amber Quattros and installed Heretic white Quattros for ditch lights. I may as well be driving mid-day when the entire system is on at night.
I wanted to make sure when things slow down and get technical, whether I'm navigating a hazard, conducting a recovery or repair, that I can see what's going underneath – I addressed this with KC Cyclone LEDs for rock lights in the wheel wells and throughout the frame of the truck. Everything underneath the truck is illuminated, including the suspension, 360°. These are also great for when you're parked and setting up camp. I got a bit fancy and added a couple of amber KC Cyclone LEDs to illuminate the bed of the truck, so it's easier to sort through my recovery kit and tools. I also added a singular white KC Cyclone LED to illuminate the engine bay while addressing issues under the hood.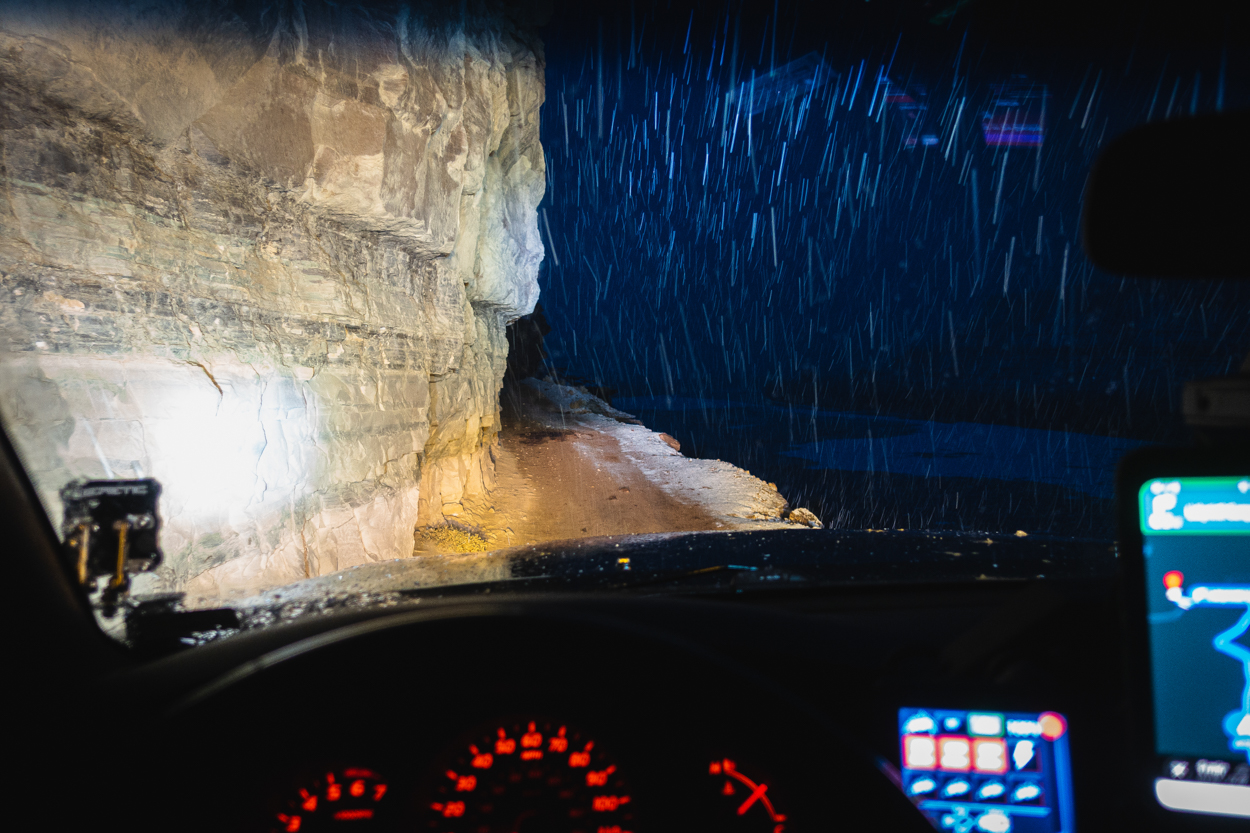 All of my exterior lights are organized through one of the best purchases I've made for this truck, the sPOD. The simplicity of this system is a Godsend while on-the-go, especially in hazardous terrain, and conducting a recovery or repair situation. The sPOD gathers the wiring for all of your lighting and consolidates it into one multi-circuit, voltage protected system and allows you to control everything through either a switch panel or a touchscreen interface. I chose the touchscreen.
This allows me to control every light on the exterior of the truck with a single click, adjust brightness, utilize various modes such as strobing, customize icons for the lights, organize the menu; it's amazing. This system also allows you to control the previously mentioned ARB twin on-board air compressor through the touchscreen, as well (it does not power the compressor; it will still have to be connected directly to the battery).
My Setup
#11. Fuel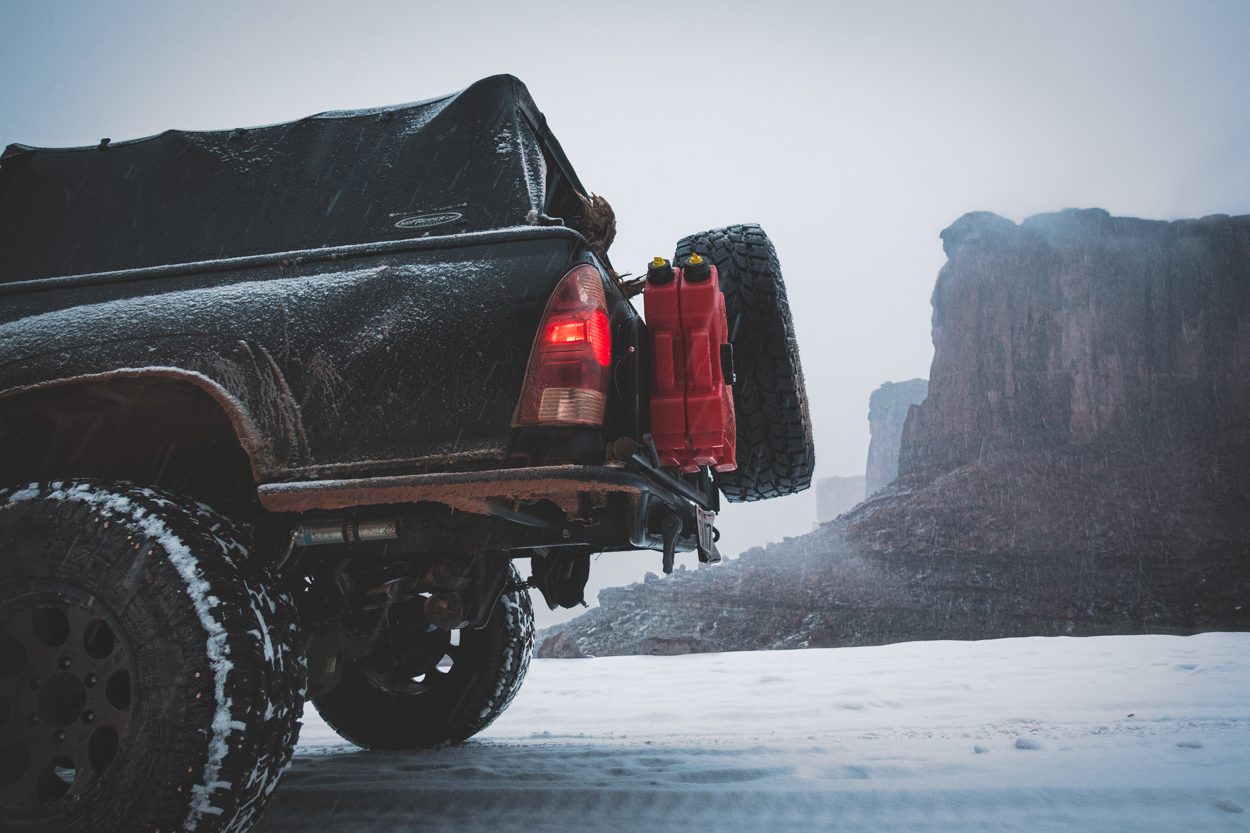 Are those fuel cans or Legos?
You should map out fueling stations, especially as your trip brings you to less-populated areas; fill up the truck at the last available station before heading off-road. Also, bring extra fuel; make sure it's enough for your trip, and have it secure and easily accessible. That's really about it. There are plenty of special mounting systems like RotopaX, or the classic Jerry can. I've used them all. I utilized two, 2-gallon RotopaX for thousands of miles and they did the job.
The locking mechanisms on the RotopaX systems are known to fail if you don't use it frequently (I store my truck for long periods between trips), which required me to drill it out in the middle of a trip. The RotopaX are great for folks that use their vehicles more often or don't require the locking mechanism; they're super versatile, durable, and can stack along with the other RotopaX gear, like water cans, toolbox, and even a first aid box. I'm currently swapping over to using plastic 5-gallon Jerry cans and will mount them on the swing-out bumper. This will allow me to carry more fuel, with a system that fits what I do. I chose plastic to prevent noise.
When you're calculating for fuel consumption, always overestimate and overprepare. Remember that you're going to burn more fuel while off-roading, and way more if you get yourself stuck. I put fuel last because no matter what else you prepare, learn, plan, and how much money you spend on making your truck seemingly indestructible, fuel is the one thing that you can't figure out on-the-go. You don't want to be the guy or girl triggering your inReach SOS signal because you're out of gas.
My Setup
Final Thoughts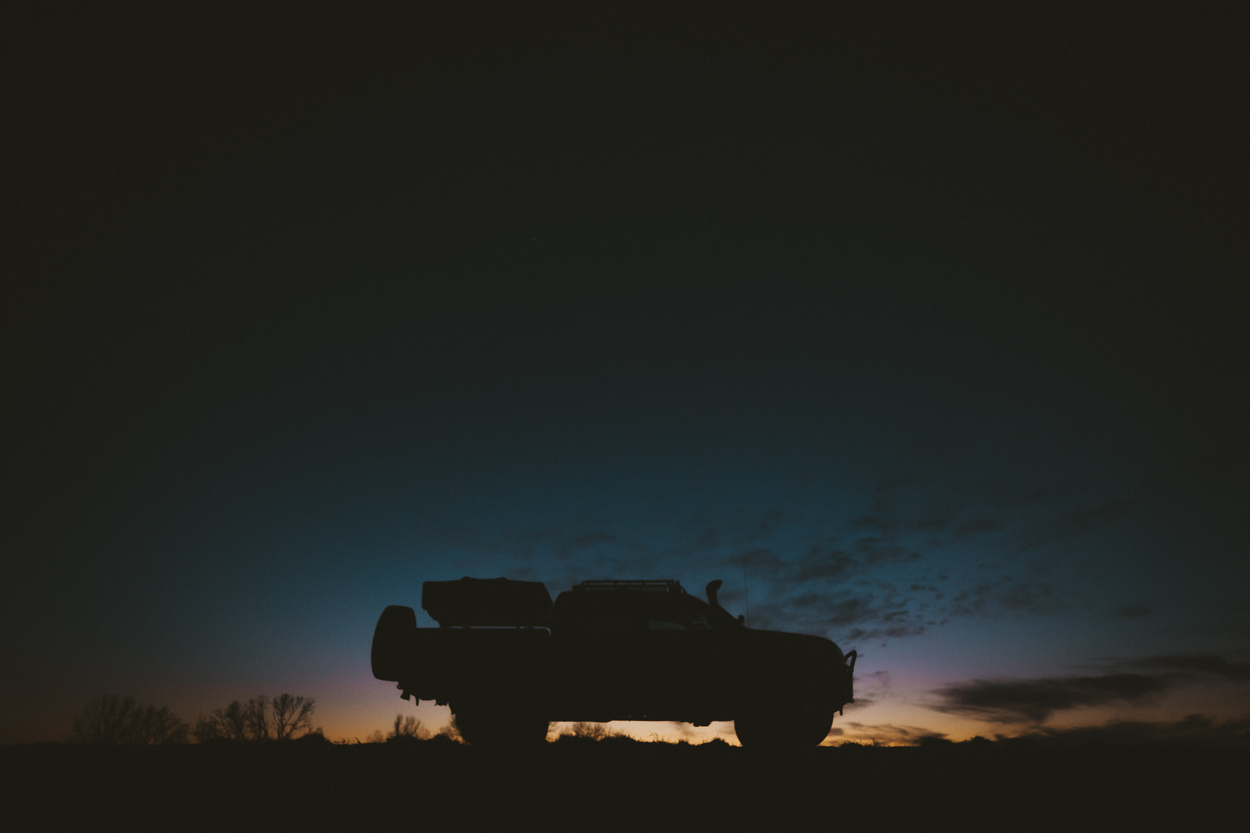 Research, study, learn, and practice.
This sport, or hobby, or addiction, whatever you want to call it, is best enjoyed when you're prepared. A final note regarding preparation and recovery; no matter how much time, money, and effort you put into making sure you stay on track and unstuck, things happen.
Prepare for a non-recovery situation before you go anywhere with your essentials, food, water, warm and cold support, protection, and first aid. Your communication gear will make sure you get out of there eventually but always prepare for a delay.
And, most importantly, have fun!