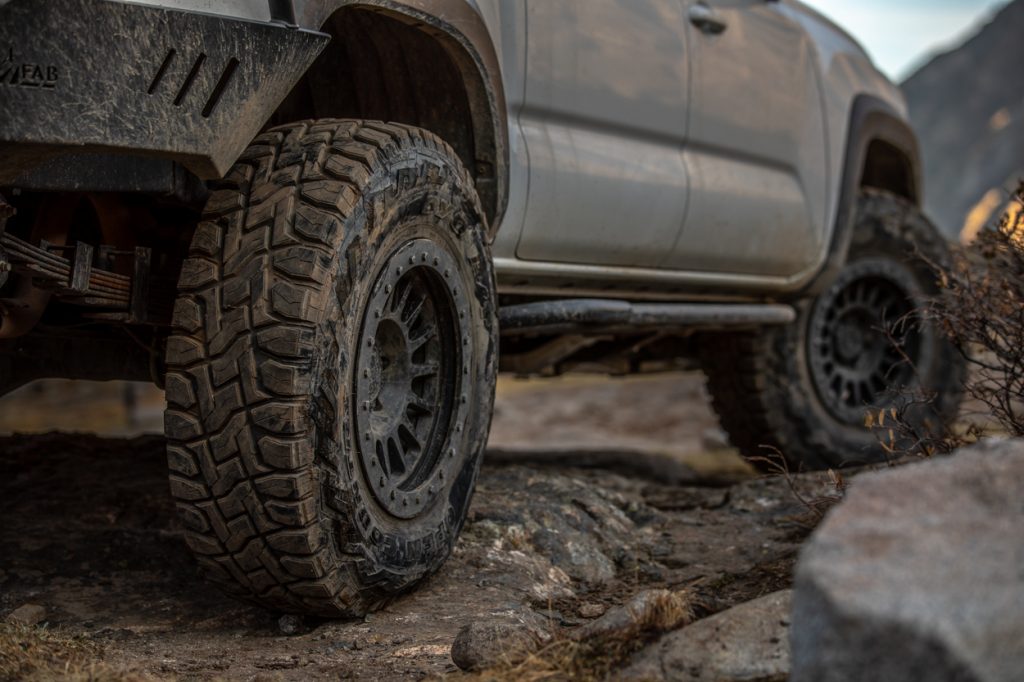 Toyo Open Country Rugged Terrain (R/T) on 3rd Gen Tacoma – 2,500+ Mile Impressions, Real World Performance
There are so many tire options on the market, it's enough to make your head spin. This is especially true if you're new to truck tires or the overland and off-road scene.
Don't fret! We're here to help. I've been wheeling for a few years now, and I've gone through my fair share of tires. I've run several different street tires and a few of the other more popular options on the market.
Creating a New Tire Category
The Toyo Open Country R/T has a very interesting design. It's part mud-terrain (M/T), part all-terrain (A/T). Created for use on and off-road. While this tire is technically marketed as an all-terrain (A/T), its official designation is rugged terrain (R/T). This means that this tire pushes the limits of typical tire categories. This new R/T category is quickly gaining popularity, and proving that there is room for innovation even among the options that have dominated the market for decades.
The Open Country R/Ts have all the best parts of an A/T tire, but they utilize several successful features of mud-terrain tires. We'll go into more detail in the article, but to start, I have to say that I have been thoroughly impressed with these tires. To put it simply, these tires eat up anything in their path.
My Wheel & Tire Setup
I decided to grab these in a 285/75/17 in the E load range, which is a true 34″ tire with a beefy sidewall. If you're going to be doing any difficult terrain driving, a D or E load is essential, in my opinion.
These tires are mounted on a set of Relations Race Wheels (RRW) RR6-Hs. If you want to learn more about these rims, check out the complete review and overview. If this is your first time hearing about RRW, you can learn more about their company here.
Alright, enough small talk. Let's jump into the article.
Update (4/20/21): I've had these tires for over 10,000 miles now. Check out my 10k mile full review and overview here.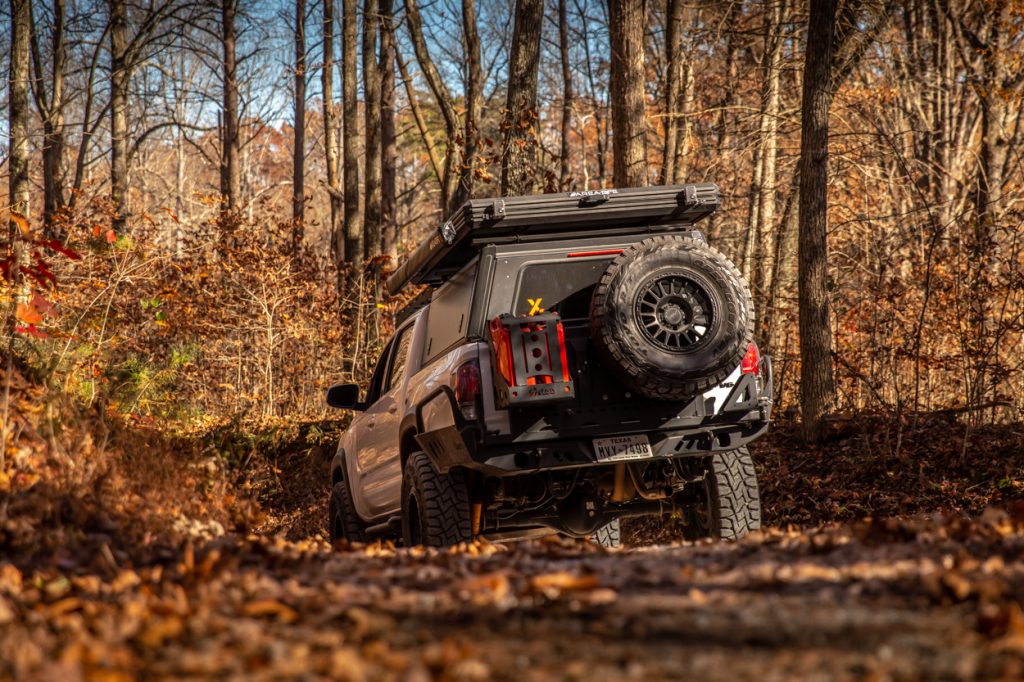 SimpleTire is a newer tire technology company that exploded in popularity onto the tire buying market in the past year.
The team utilizes its expertise in tires, distribution and digital media to make the tire buying experience, well, simple! These guys have designed a super user-friendly website that offers all the benefits of a big corporation but still supports great pricing and local business.
SimpleTire has tons of features that make selecting your next set of tires effortless. They aim to make the entire tire buying process more streamlined while providing you with a one-stop-shop for all things tires. SimpleTire makes sure to use local vendors when possible and typically delivers their tires in three days or less.
These guys also offer military discounts, a refer a friend bonus and they frequently run some sort of discounts on the thousands of tires they offer. If you're tired of the confusing tire buying process, I would absolutely give this company a go. You won't be disappointed. And if you ever do have any issues, SimpleTire makes sure that a real person answers your calls. You heard that right… a real person. Winning all around!
Find It Online
Rugged Terrain – Best of Both Worlds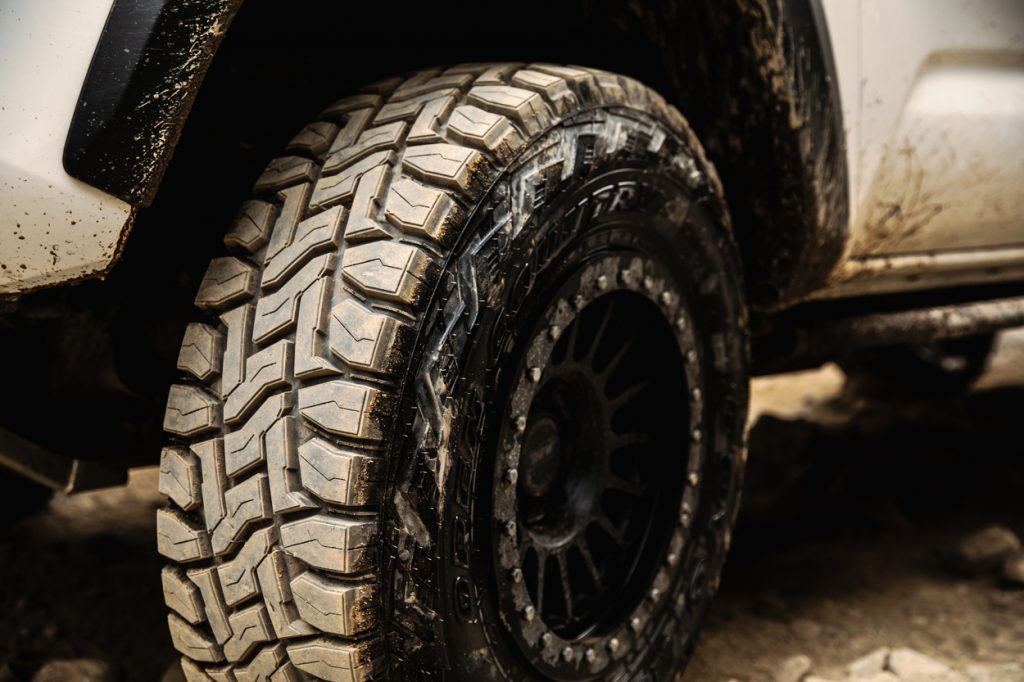 As I mentioned, this style of tire is still new to the market.
If you've ever run M/T tires, you know that they don't have the best road manners. This tire is supposed to blend the best of all-terrain and mud-terrain, without compromising off-road performance for on-road comfort. These tires are supposed to be able to handle any kind of terrain and look really good while doing it.
Let's look at all the details that make this tire great.
Specifications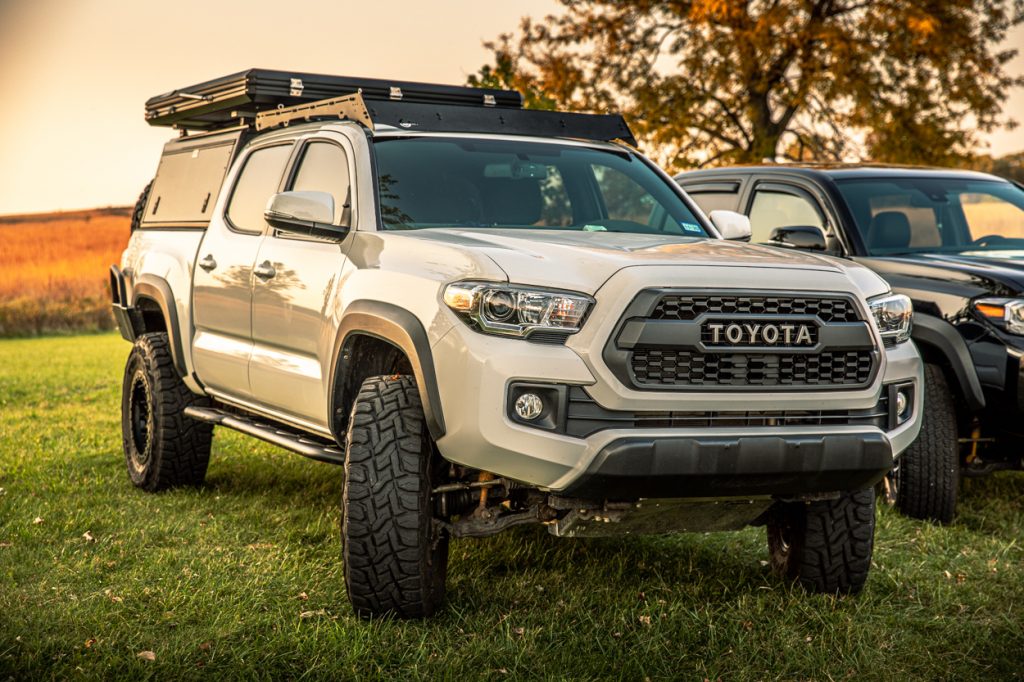 Specifications:
Tough Polyester Construction

Strong, durable, impact resistant

Optimal Pattern Arrangement

Decreases noise without sacrificing performance

Stone and Mud Ejectors

Keeps the tread clean of debris to maintain optimal traction

Aggressive Sidewall Design and Durable Sidewall Compound

Increased traction and aggressive looks

Open and Scalloped Shoulder Blocks

Improved traction and grip, easily ejects debris like mud and snow

All-Season, All-Terrain, Light Truck Tire
45,000 Mile Treadwear Warranty & Limited Warranty
Trial Offer Satisfaction Guarantee

500 miles or 45 days to love the tires or return them
These tires don't mess around, and in the following sections, I'll go deeper into my experience both on and off-road.
Mounting & Balancing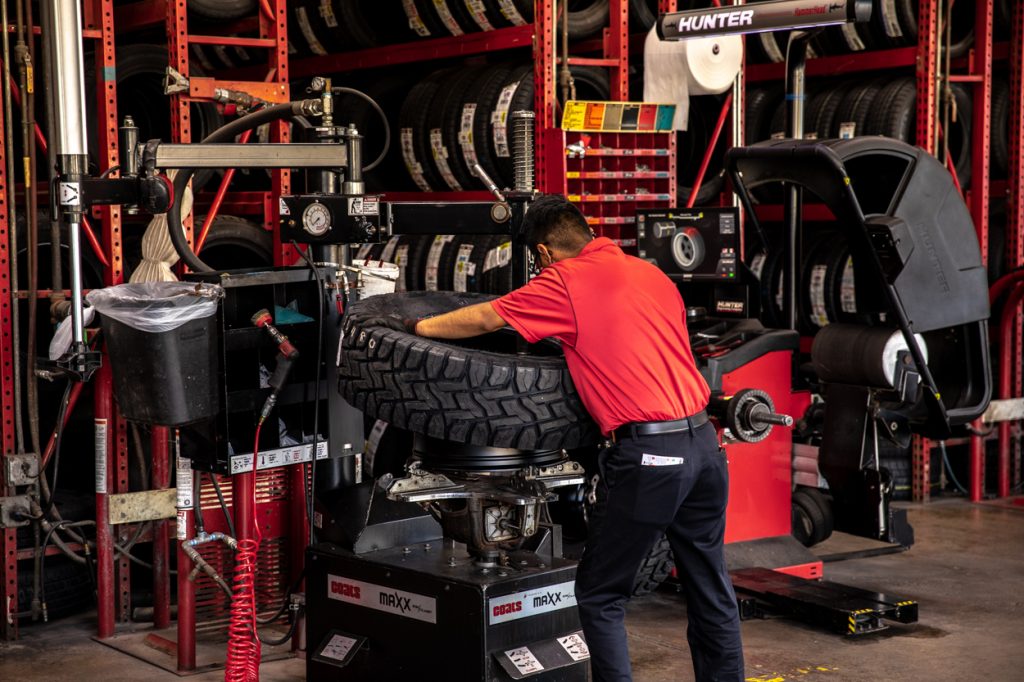 If you've had experience with oversized and aggressive tire designs, you have likely heard or experienced the occasional issues with mounting and balancing.
Mounting is typically not an issue, but many A/T, R/T, and M/T tires are known to need an obscene amount of wheel weights to balance properly. Again, this isn't always the case, and there are a few other factors that need to be accounted for, like which wheels are being used, but it can be a common issue. This can lead to vibrations while driving, and ultimately, poor tire wear.
But there's good news! These tires mounted effortlessly and didn't require a ridiculous amount of wheel weights to balance. The guys at the tire shop were able to balance each of the tires on the first try, and with over 2,000 miles on them, I haven't had any vibrations from balancing issues.
Performance Review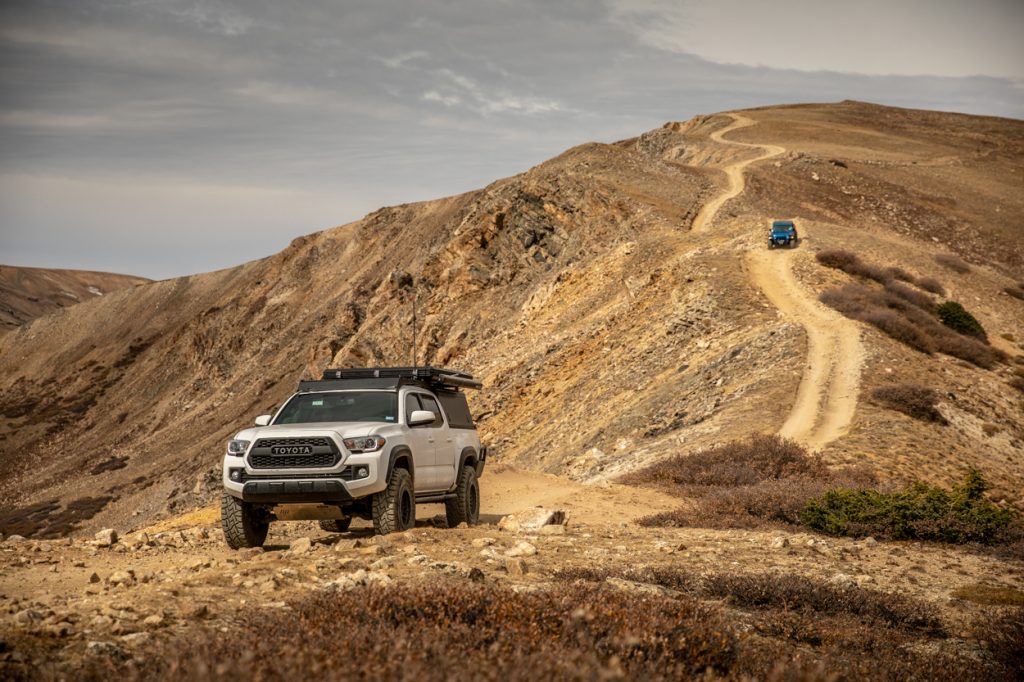 Let's get into the long and short. It's time to talk details. So how do these tires perform?
First, a bit of background. I mounted these tires right before our trip to Colorado last October. Two days after we had them mounted, we hit the road for a 2,500+ mile road trip through all sorts of terrain and all kinds of conditions. Let's run through the most important parts.
Dry Pavement & Asphalt
From the moment I rolled out of the tire shop, I was impressed. These tires, as aggressive as they are, are relatively quiet. Now, I don't mean to say they are silent, because they are not. This tread is just a skip and a hop away from an M/T. As you might already know, M/T tires are anything but quiet.
All things considering, these tires do not roar going down the road. I would say the most noticeable road noise occurs above 60 MPH. But that noise is also accompanied by other factors, like the noise from my roof rack, rooftop tent, and overall poorer aerodynamics of a built truck. However, this is all part of the modified truck life. You can't expect a tire to be silent if you want next-level grip on the trail, over big rocks and muddy, slippery terrain.
I've had some instances where I had to slam on my brakes at high speed, and the tires did great without losing much traction. With an E load range, the tires ride a bit stiff, but that is also to be expected. I don't run a thicker sidewall for comfort, I run it for protection and off-road performance
Rain
As far as rain goes, these tires work great. Even in a full-on downpour, the advanced design does a great job of draining excess water away from the tread. This keeps the tire hugging the road in the wettest conditions. Even with aggressive driving, I haven't had any complaints about the wet handling of these tires.
Mud
While I usually try to avoid deep mud, it's an absolute nightmare to clean, these tires have done well with the mud I've encountered. They don't get easily bogged down with thick mud and they self-clean really well. With a tread as aggressive as this one, it's safe to assume it will do well in the deep and thick mud as well.
Rocks
Rocky terrain might be where this tire shines the best. On our most recent off-road trip, we wheeled harder than ever before and these tires did not skip a beat. The traction that these tires provide in rough and tough terrain is significantly better than any A/T I have run in the past. Suffice it to say, I was not disappointed when it came to crawling over the biggest and steepest rocks.
Snow
So far, these tires have only seen one serious snowfall, where snow accumulated above 5 inches. In 4WD, the tires did really well and I never felt like I was going to lose control nor was I upset with the performance. I imagine these tires would do well, even in the deep snow.
Overall Impressions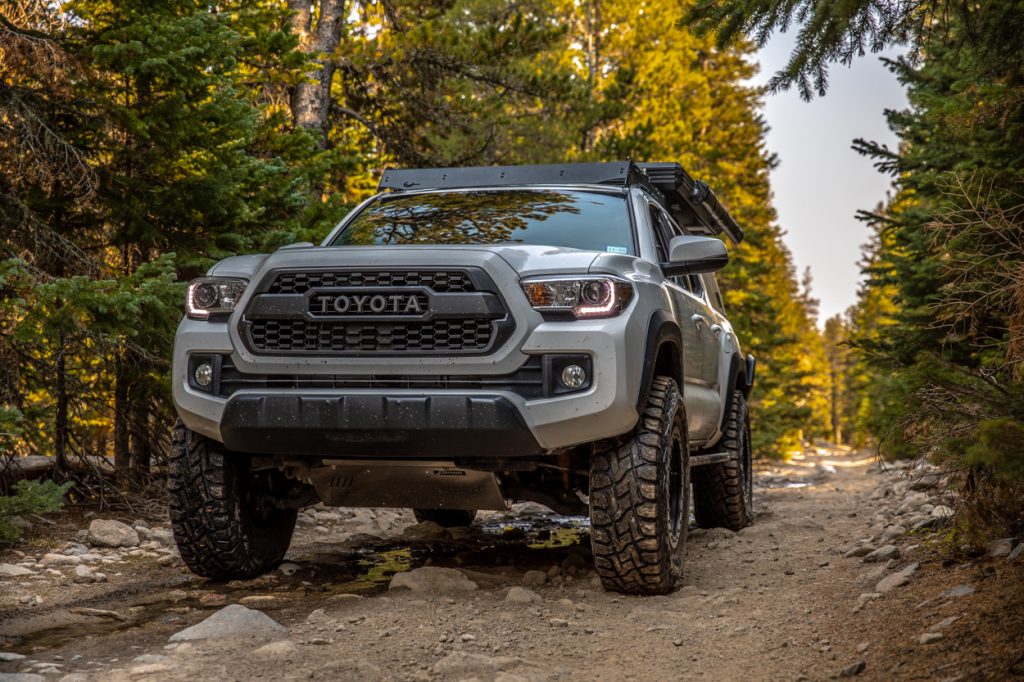 First of all, I have to say, this tread design is probably one of my favorites available on the market. Quite possibly my most favorite one. There's no denying that this unique tread pattern makes your vehicle look incredibly rugged.
I think by this point, you can tell I'm very happy with these tires. Are they heavy? Yes. Does that affect gas mileage? Of course. Do the R/Ts do well on the trail and in poor driving conditions? You bet!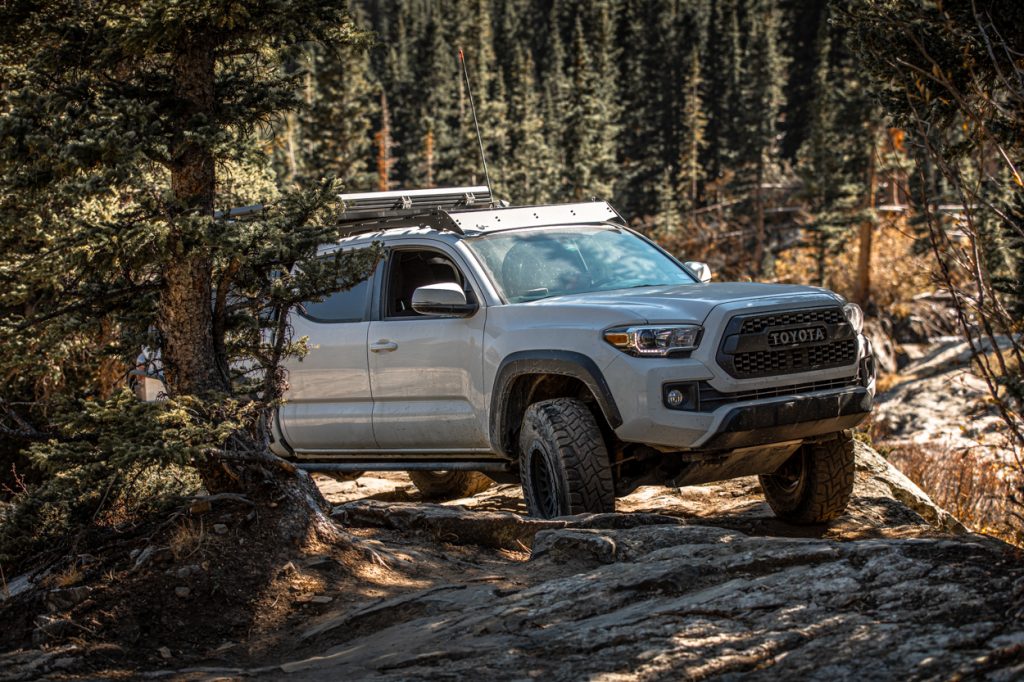 The real question is, are these for everyone? The answer is no.
If you're worried about road-noise, MPGs, extra-long tread life, superior winter handling, the best ride comfort and you don't routinely take your truck off-road, I would recommend a dedicated A/T tire, like the Toyo Open Country A/T III.
If off-road and trail capability, with an aggressive look, a tire that's tough as nails, and the best of both worlds of all-terrain and mud-terrain, this is absolutely the tire for you. I really like these tires and I will likely run some sort of hybrid tire such as this one from here on out. I don't mind the slightly reduced tread life, and with proper alignment, balancing and rotating, I imagine I could easily pull 50-60k miles out of these tires. That would be really tough with an M/T.
Tire Rating & Comparison Chart
I wanted to add this chart from the Toyo Tires website.
It gives you a solid breakdown of the RTs, in various performance categories, in comparison to other all-terrain, commercial, all-season and mud-terrain tires.
Final Thoughts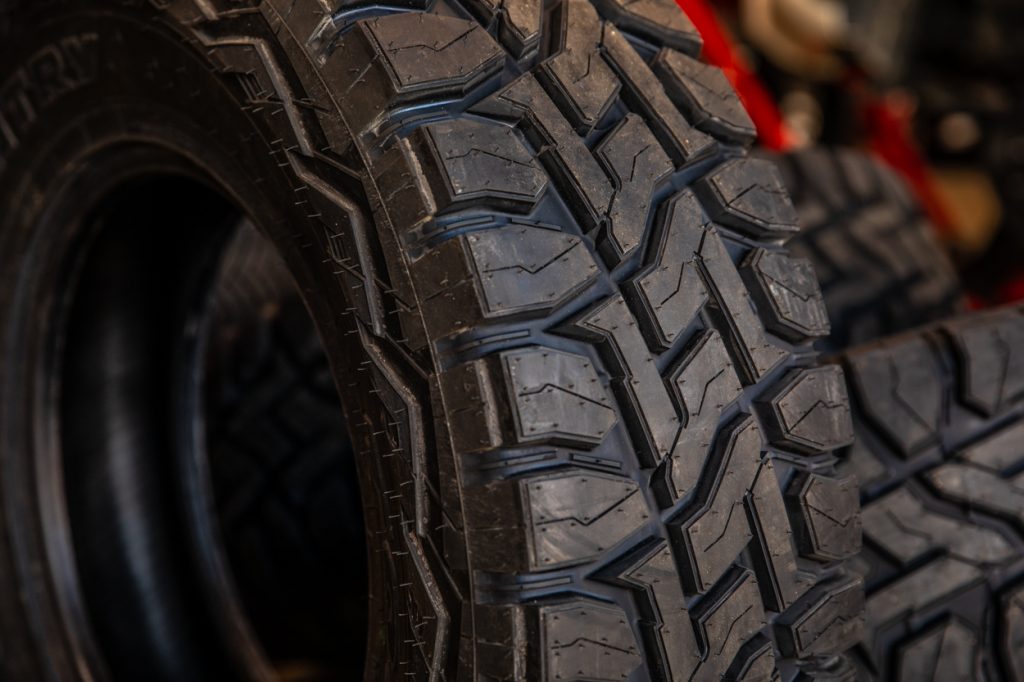 So, what is the bottom line?
I think I pretty much covered all the important aspects of this revolutionary tire design. If you're on the fence and have been considering a hybrid tire such as this one, I wouldn't hesitate. With all the thought that has gone into this tire, I think it's a solid choice. The guarantee and warranty provided ensure that you'll be satisfied with your purchase.
We'll see how these tires perform as they age and the miles rack up. I imagine they get louder but that the performance should remain relatively the same. Time will tell how well the tread will wear and how they'll behave in the coldest and snowiest environments. I live in the Midwest, so there will be plenty of opportunities to see how these tires stack up. Stay tuned for a long term review in the spring!