Ironman 4X4 America: Established, High-Quality Company for Your Off-Road & Overland Needs
Born in Australia, Ironman 4X4 is a name synonymous with overlanding and camping around the world. For over 60 years, Ironman has been supplying camping gear and rugged suspension components for a variety of off-road vehicles around the world. If you own a Toyota or have been a part of the off-road/overland scene for a while, chances are you've heard of them or are running some of their gear.
Ironman has been around for quite a while, and that means they have something good going for them. There are no shortages of new companies on the market, and many of them are beginning to dominate the space.
Here's how Ironman is staying relevant today and some of its offerings.
Find Them Online:
Suspension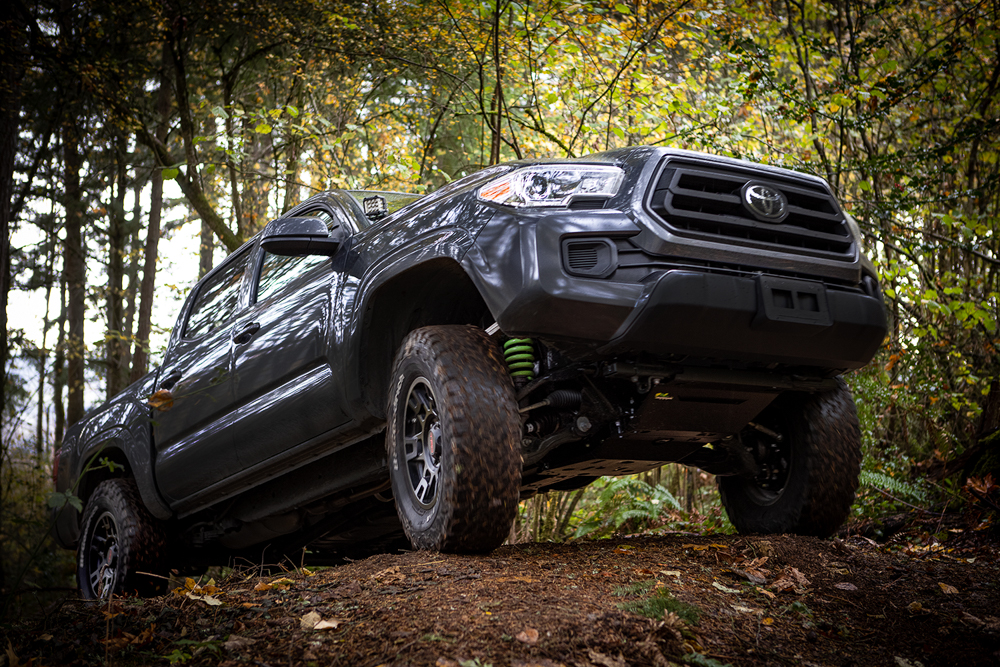 Ironman's claim to fame is their rugged, dependable suspension.
They offer a wide range of parts for almost any off-road vehicle, past or present, and continue to innovate and improve on their designs.
Their latest lineup of Foam Cell Pro suspension kits is designed specifically for the overland vehicle. I'm currently running their Foam Cell Pro Stage 2 kit for my 2019 Tacoma, and I couldn't be more impressed. Check out my full install and initial review article here. I'll be doing a complete long term review of this kit shortly, so be on the lookout!
This kit is also available for FJ's, 4th and 5th Gen 4Runners, any year Landcruiser, Nissan Patrols, Jeep Wrangler JK's; the list goes on. These shocks differ from a regular gas or emulsion shock in that a compact foam sleeve is used in place of the gas, allowing for more oil in the chamber.
This gives the shock more cooling ability and also allows for a bigger piston inside the chamber for more dampening. This setup is ideal for demanding off-road conditions, especially in the heat. Ironman also produces a wider range of regular gas-charged shocks.
These upgraded shocks and heavier springs are a good step up from the stock suspension offered on your vehicle. Ironman is all about balancing reliability with affordability.
None of these kits really break the bank as far as lift kits go, and with all the suspension components being replaceable and rebuildable, they offer great value for money.
Might not be for a Tacoma, but check out their latest release: All Terrain Suspension (ATS) for Subaru Crosstrek, Forester, and Outback.
Lighting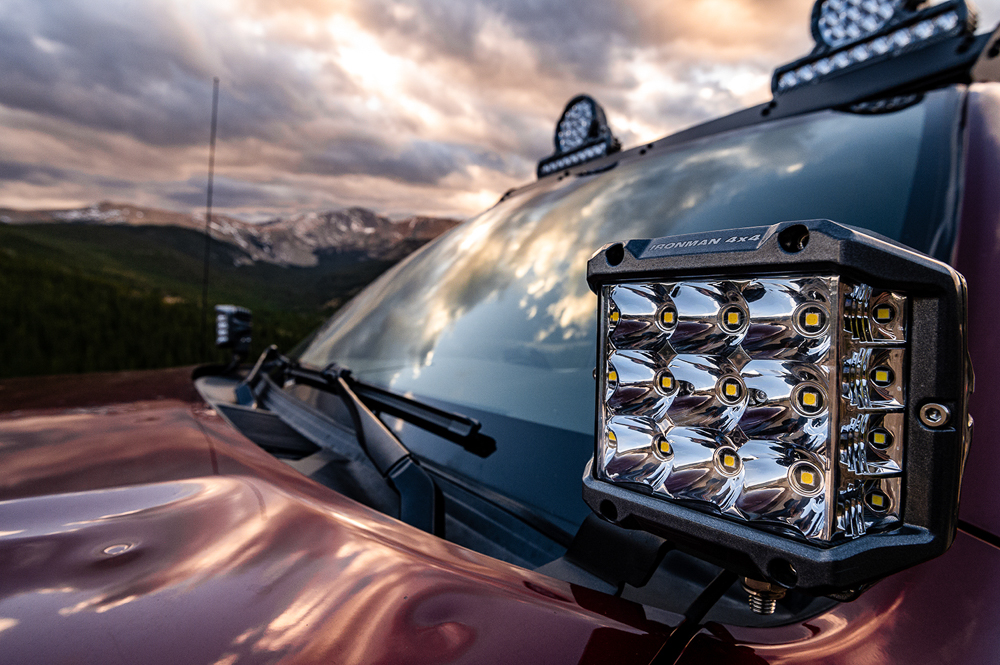 If Ironman's suspension wasn't impressive enough, they also have a killer lineup of off-road lighting solutions, ranging from camping lights to driving lights and beyond.
Their selection is wider than most competitors, as they offer high-value pod-style lights to get you on the trails in low light conditions, as well as high-performance racing style lights designed for the harshest conditions.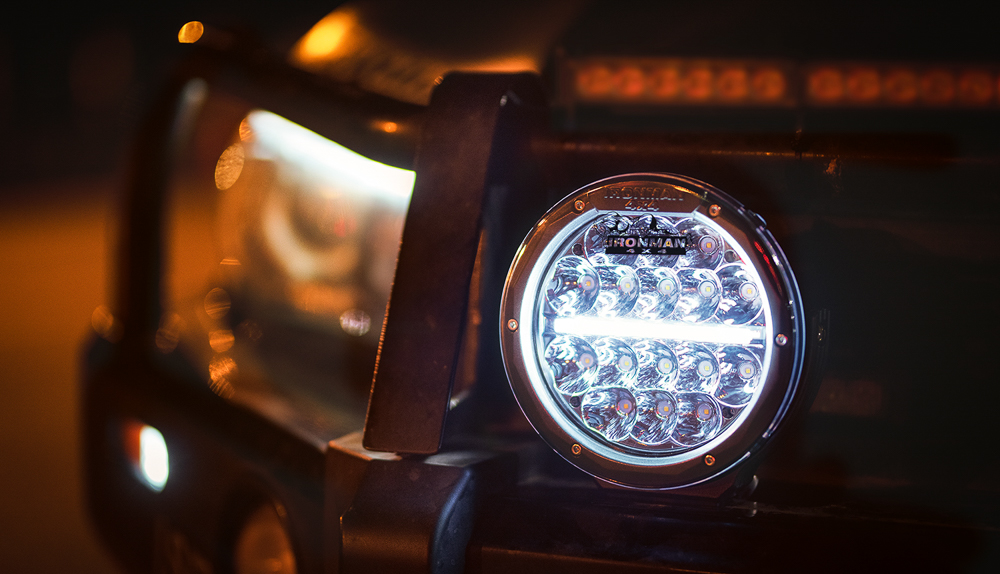 All of these lights use their extreme projection reflectors for maximum output and corrosion defense systems for unmatched durability without compromising their advanced optical clarity.
Their high-end lights boast massive raw lumens and a beam pattern that goes the distance. These lights are universal and can be mounted on almost any vehicle. Take a look at these innovative Megatom 2-in-1 LED lights!
I'll be covering several of their lights in upcoming articles, keep an eye out for those.
Recovery Equipment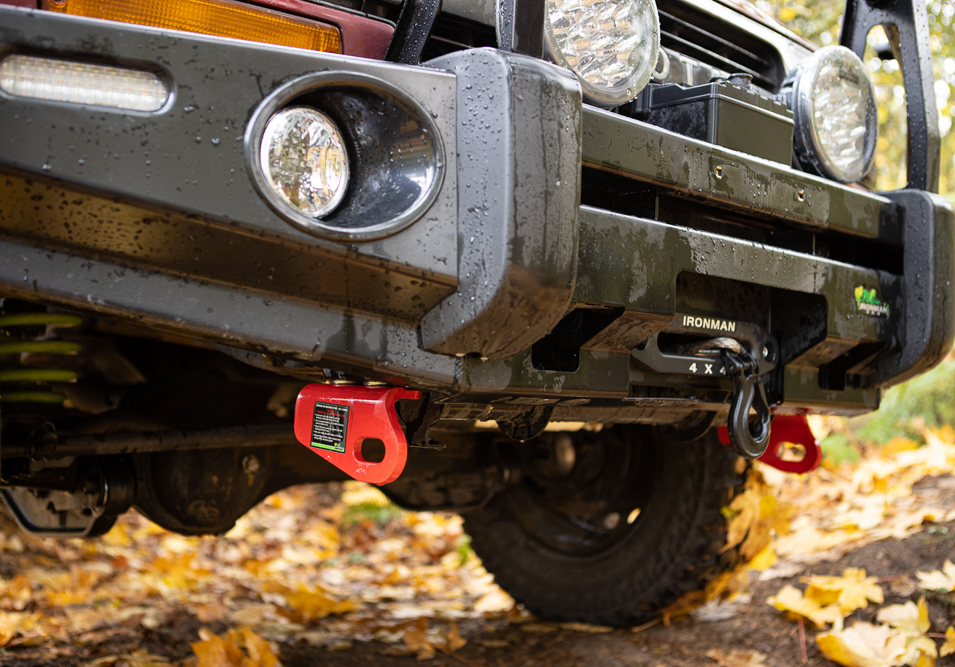 Ironman 4X4 carries the full range of professional-grade recovery gear for any situation you may find yourself in.
They offer rated recovery points for most common off-road vehicles that perform better than using a stock recovery point or worse – no rated recovery point at all. Shackles, recovery straps, drag chains, and kinetic ropes can all be attached to these recovery points for a safe, reliable recovery.
Ironman supplies all of these rated for even the heaviest of overland and off-road vehicles. They also have all of your tire inflate, deflate and repair needs covered with their medium and heavy-duty air compressors, complete deflate kits, tire patching and repairing kits.
If things go really south really quickly, a winch is a must for anyone who drives off-road. They allow you to get out of the worst conditions and back onto solid ground. Most importantly, they allow for self-recovery.
All the snatch straps and drag chains in the world can't save you if you're stuck on a remote road all alone. Ironman carries winch extension straps, snatch blocks, tree saver straps, and winch line dampers to prepare you for any situation.
Camping
Whether you're a dedicated off-roader or a casual overlander, everyone loves camping. Compact and reliable camping gear makes all the difference when you're heading out into nature.
Once again, Ironman has you covered. Their line of camping gear separates Ironman from the competition; no other suspension company can light the way to your campsite, recover your vehicle if you get stuck, and make sure the whole family is comfortable around the campfire.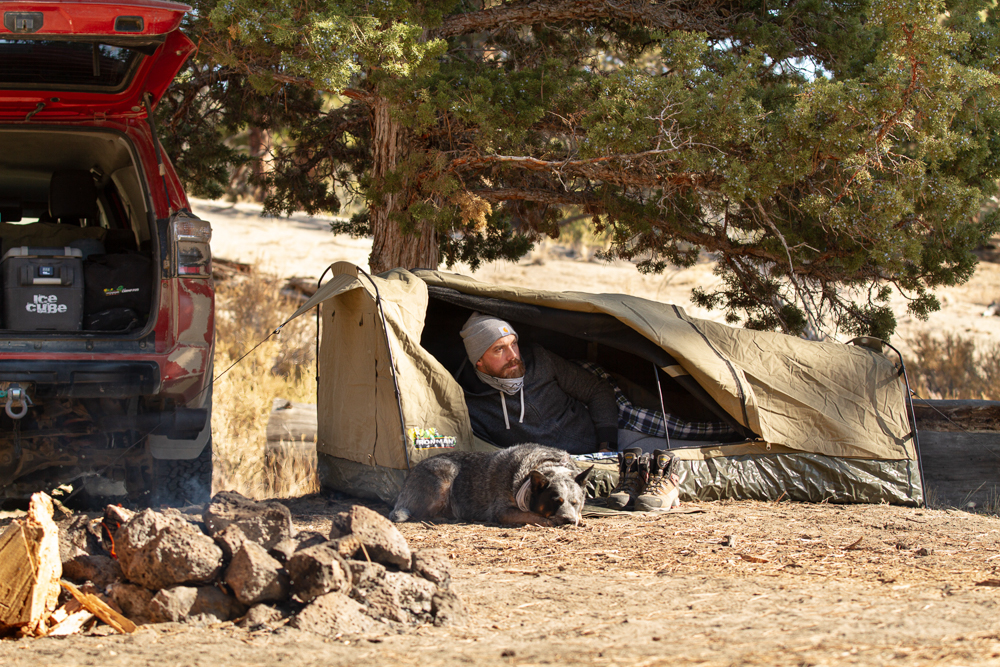 With over 50 individual pieces of camping gear listed on their website ranging from portable toilets and showers to kitchen supplies to rooftop tents, it's hard to list them all here. Check out their complete range of camping gear here.
Final Thoughts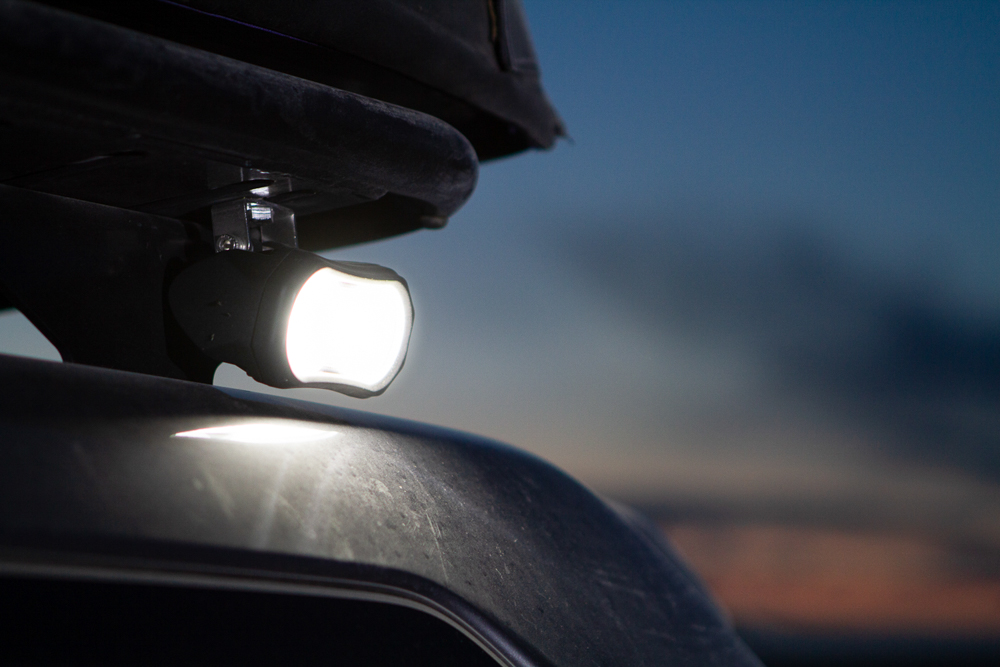 If all of that wasn't enough, Ironman also carries armor like skid plates and bumpers for over 20 different vehicles, refrigerators, solar panels, dual battery supplies, snorkels, roof racks and baskets, water tanks, and even drawer systems!
Ironman truly does it all.
I'm blown away by not only the range of products offered by Ironman but the value for money in every department.
Ironman is a one-stop-shop for all things camping, off-roading, and overlanding, and they're continuously innovating and improving. I've been loving my upgraded suspension kit, and I'm impressed with their pod-style lights so far as well.
A company of this size has the potential to be unresponsive when communicating with their customers, but their customer service has been top-notch. They responded to my questions quicker than any other company I've purchased from.
Ironman 4X4 America is doing something right, and they've earned my business.