Apache 4800 Weatherproof Storage Case – Review & Overview of a Heavy-Duty Affordable Storage Box Alternative to Name Brands
Rifle cases and storage boxes have recently become some of the trendiest products in the overlanding community. It seems that for every roof rack with a Baja Designs light bar on it, there are 2 heavy duty looking boxes on top.
Unfortunately, these large chunks of plastic or aluminum can come at a high cost. A Pelican case similar in size to these Apache 4800s goes for over twice as much money.
I came across the cases while considering how I wanted to better organize my camera and tire inflation gear and saw that they were $60 at Harbor Freight. Even that seemed like a lot to me for what is essentially just an overdone storage bin, but I wasn't mad about spending that when compared to prices of the name brand offerings.
In this article, I will explain the features of the cases, the pros and cons, and my overall opinions of them.
Find It Online
Specifications & Features
IP65 Rated – Watertight and Dust Tight
Interior Dimensions – 17.875 x 12.875 x 6.125 inches
Pick-Apart Foam Inserts
4 Latch System with 2 Padlock Holes
Air Pressure Relief Valve
Setup

The setup is super easy. After figuring out how your items will be placed, all you need to do is pull apart the foam in the space for those items. Tracing each product here helped, but I found that eyeballing it and removing more as needed was simpler.
Before piling in all of your things, it would also be a good idea to consider how you are going to mount it to your roof if that is what you're planning on. There are ways to strap them down or bolt them to your rack so I would suggest searching on forums and YouTube to see which method you want to go with.
Downsides
There are a few downsides to these cases that I have experienced – as expected with a budget option in a crowded market. Firstly, the "air pressure relief valve" is really just a screw – whereas, on higher-end models, it is an actual valve. I personally found that after changing altitudes rapidly, this screw didn't release any air and I had to struggle to pry open the lid and break the seal.
Another downside is the foam that came with the case. Although it is already cut into pieces, which makes setting it up easy, the foam was super weak, and I now have random pieces of it just floating around my case because they don't stay put. This was by far the most annoying con to these boxes, especially in the one holding my camera gear, because I had a lot of individually spaced small items in there, and the foam won't hold together.
Final Thoughts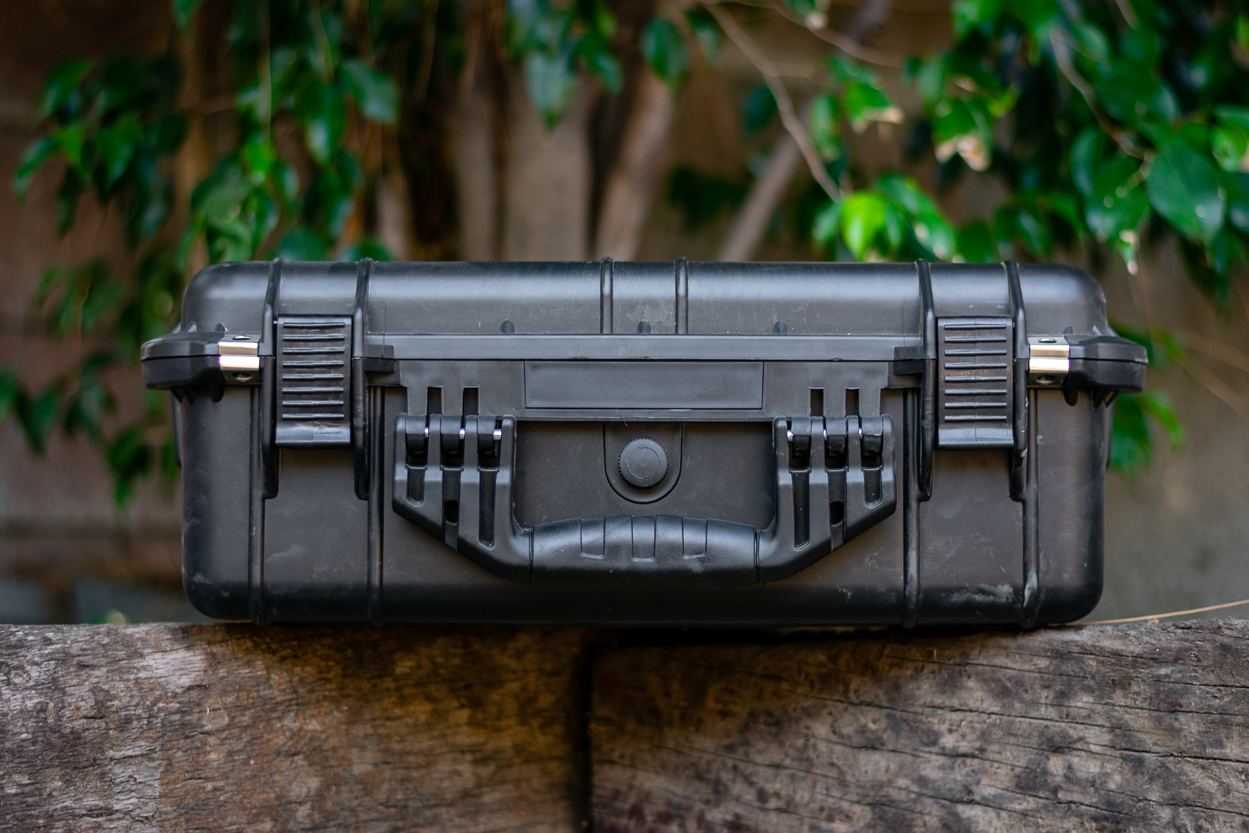 The build quality of these cases feels pretty solid. The plastic holds its form well, and I have somewhat thrown these around and dropped them without any damage to my personal items. They haven't yet gotten wet any more than me throwing a damp wetsuit on top after a surf session, but I'm pretty confident the seal would hold up (although definitely don't expose these to water levels beyond the IP65 rating with expensive items inside).
Before purchasing a set of the Apache 4800 cases, I would pack all of my camera gear into a camera bag. This meant that any time I needed a few pieces of gear, I would essentially need to unpack and repack the entire bag. Having the camera equipment in the case means I can pick and choose what I need for whatever activity I am photographing and not have to repack or lug everything around.
This aspect of the storage case has been nice, but honestly, having worked with the sub-par foam and moving the heavier case around, I am not completely sure it's a better system for my personal needs.
However, in my second case, I removed all the foam aside from the top and bottom layers and placed my air compressor and tire deflator there. This has been a handy setup because I use these less, and I don't need to deal with the foam.
All in all, I would recommend these cases for someone looking for the benefits of rugged storage boxes without wanting to spend every penny in their wallet to have them. They do the job well if they fit your needs, but for me right now, I am unsure how they fit into my setup. Alternatively, if you want cases that provide you with the maximum quality and protection, maybe check out the higher-end offerings.
Strong Latches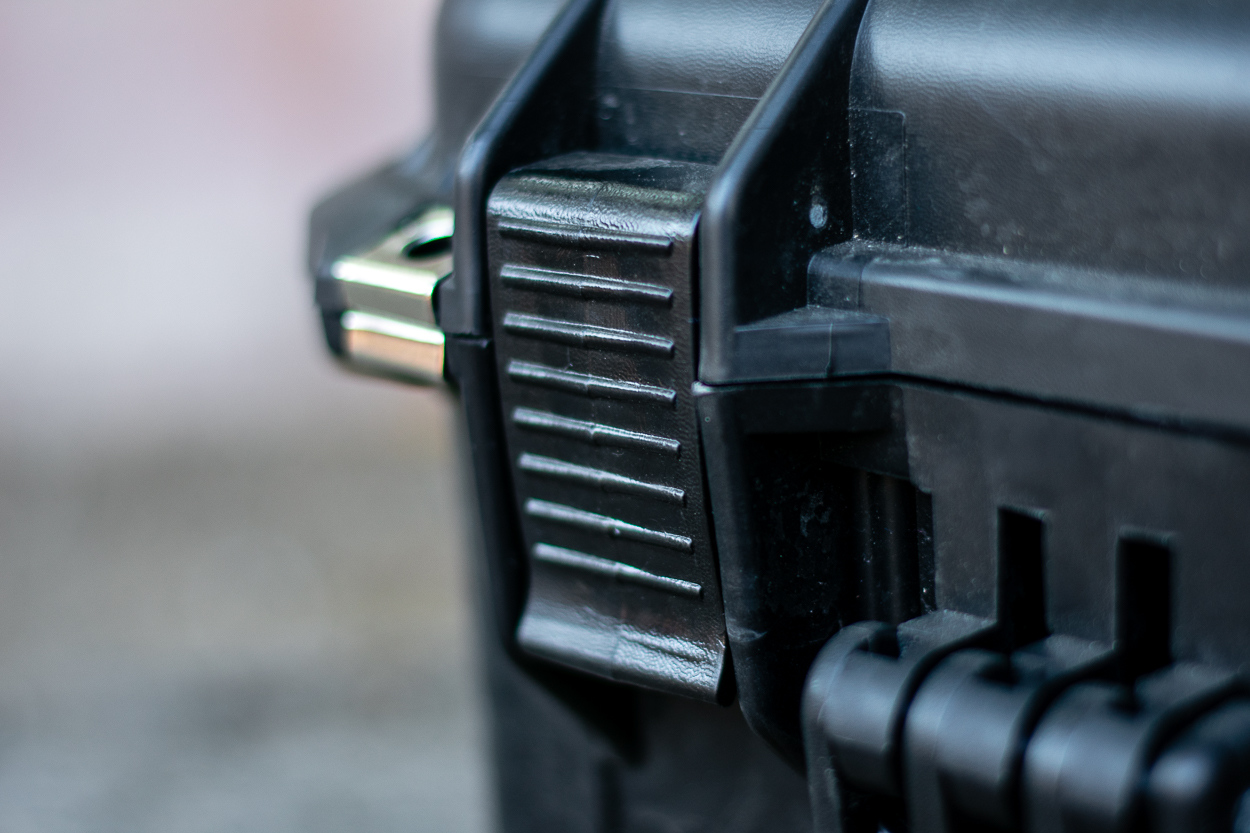 Steel Lock Hole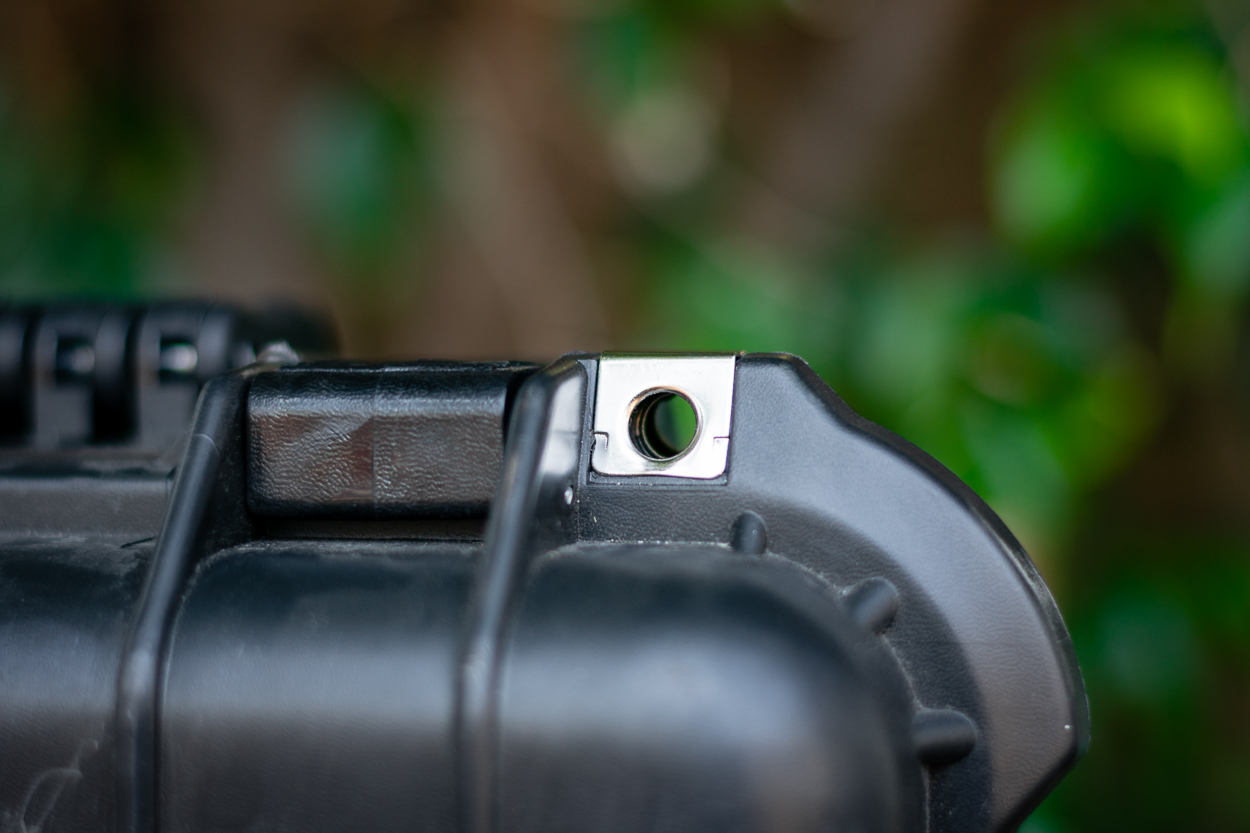 Pressure Release Air "Valve"
Heavy Duty Hinges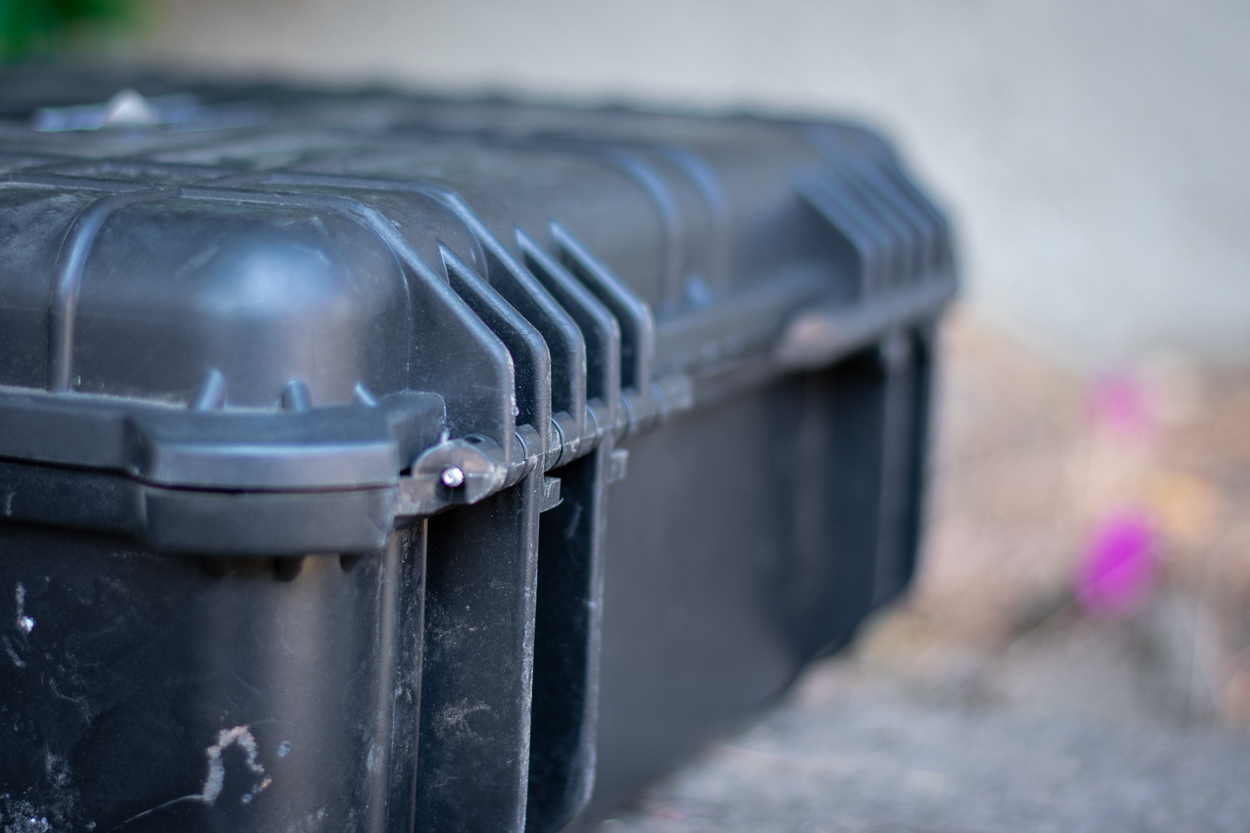 Top of Protective Case