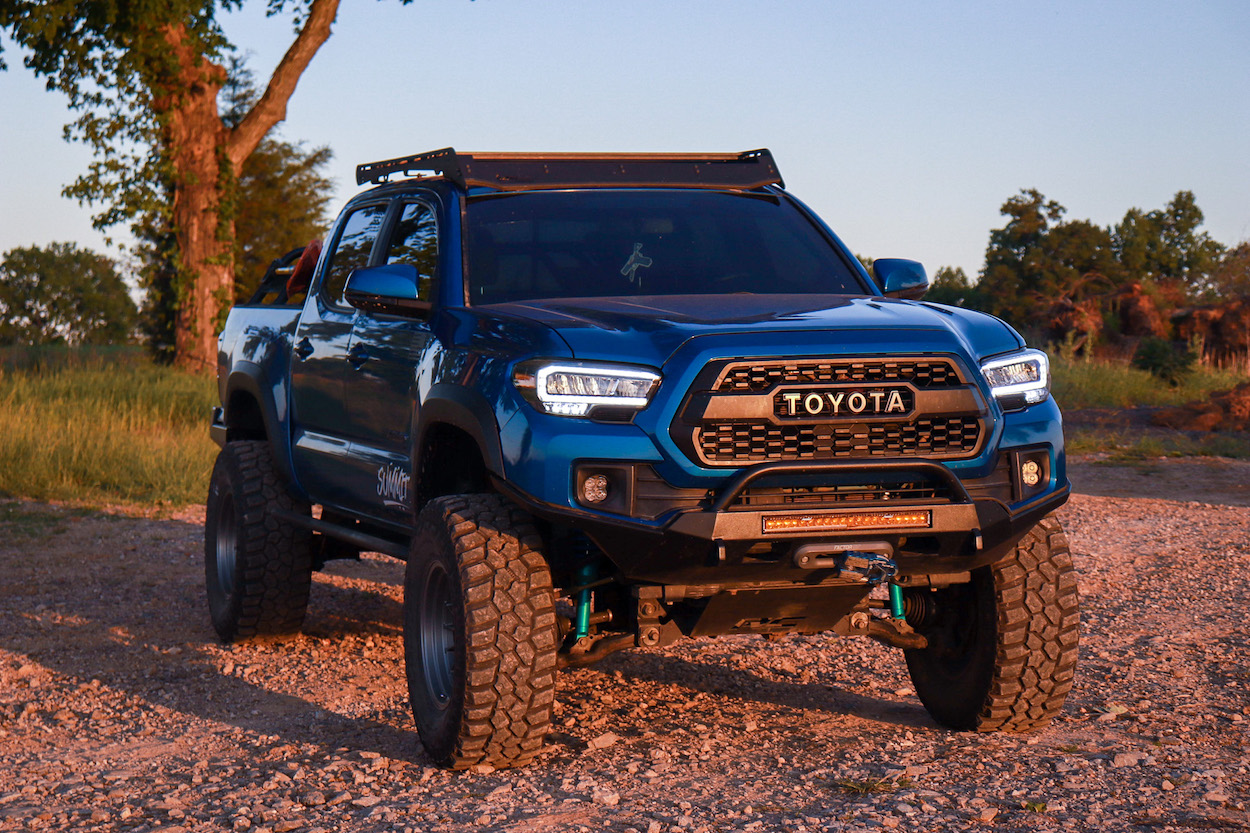 High-Quality TRD Trim Replica Aftermarket LED Headlights with DRLs & Sequential Turn Signals – A Complete Review & Overview for 3rd Gen Tacoma
It's no big surprise that with the reliability of 3rd Gen Tacoma, Toyota was going to cut costs somewhere. In my assessment, its easy to see they opted to cut quality in headlight housings, especially for the earlier 3rd Gen models. The soft yellow headlight output that Toyota includes with the Tacoma leaves many people wanting a lot more from them.
It honestly is surprising that they are barely starting to make upgrades to the newer models, while other companies have been way ahead of the curve in this area of vehicles. But not to worry. All is not lost, there's hope.
I'm here to tell you about an excellent upgrade option at a very reasonable price for a sweet set of aftermarket lights that mimic the styling everyone loves.
Find It Online
Alpharex TRD Style Headlights from TacomaBeast: Check Price
Replica TRD Headlights Tacoma
TRD Trim Style Headlights for Tacoma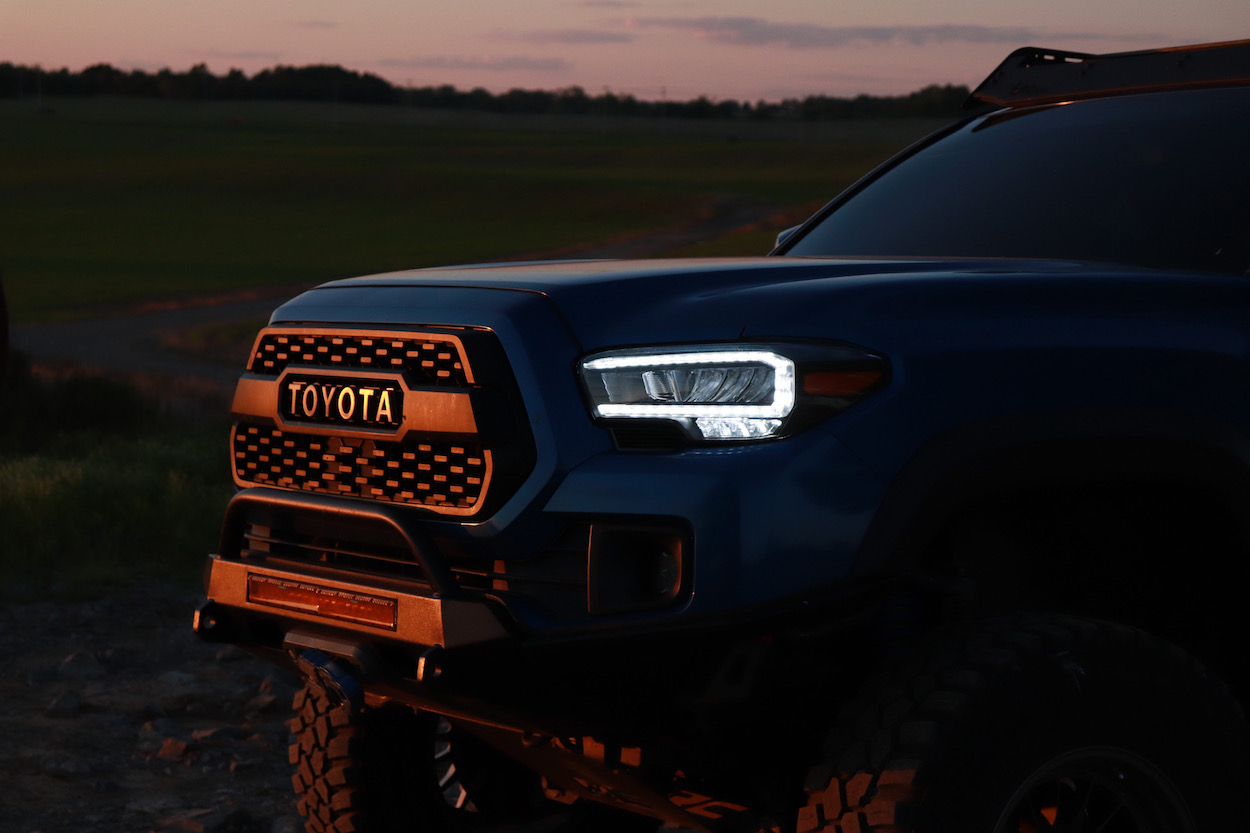 These headlights are some of the sleekest looking, direct fit headlights on the market right now. They are the perfect upgrade to compliment that front end that you've been wanting to dial in. I'll get into the review portion a little bit later, just know that you won't be disappointed with this purchase.
While some headlights are upwards of $1500, these come in right around the $1000 mark. These are not cheap, off the shelf replacements, that's for sure. If you're looking for quality lights, these are it. Among other aftermarket headlight housing upgrades, these stand out for a variety of reasons. Two features that really highlight these headlights are the fact that they're made by a reputable aftermarket headlight company AND they're likely the best bang for your buck upgrade. Not so cheap they're going to have problems, but not so expensive that they break the bank completely.
Quick Feature & Specification Overview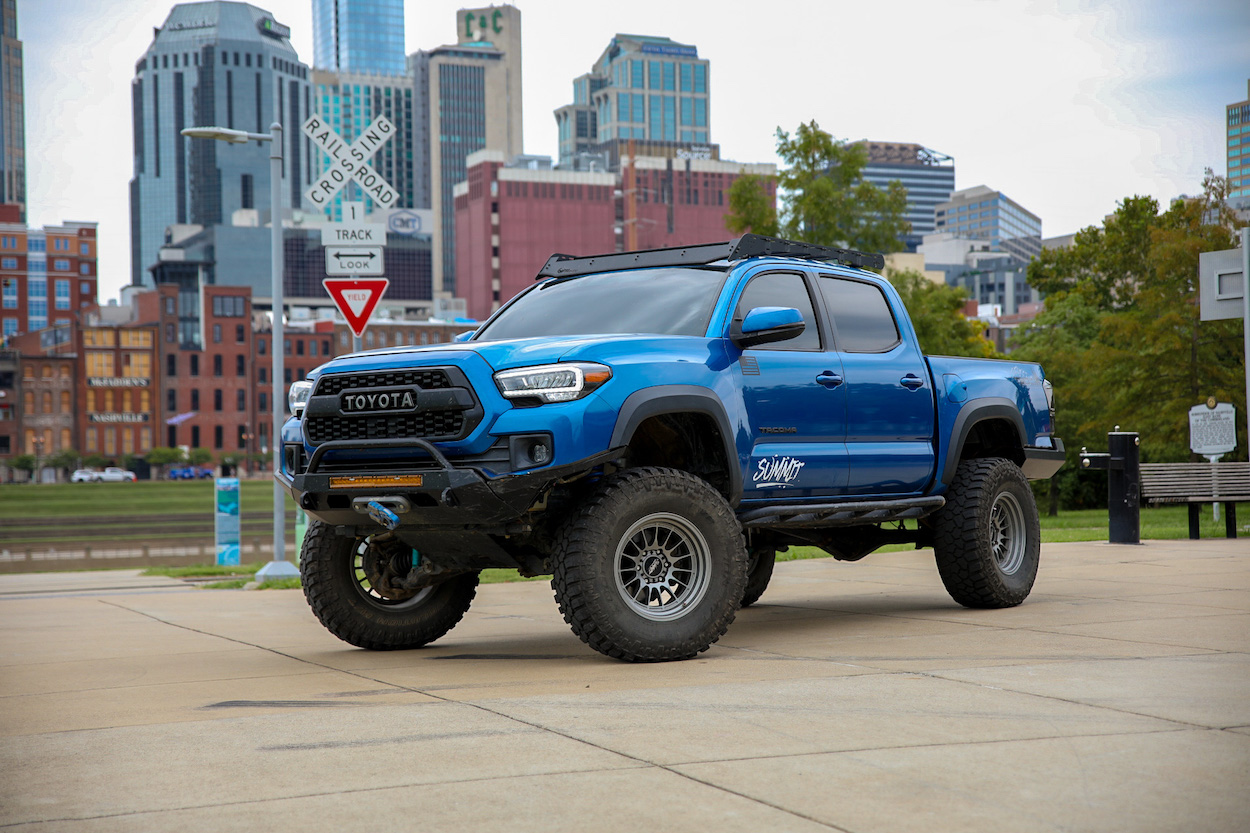 Notable Features
Headlights come in pairs with the signature activation light feature, which is a sequential light that flashes when you lock/unlock your car, and also functions as a DRL and a sequential signal light tube.
Housing Details
These LED reflector headlights come with optional chrome, black, and midnight black housing. The chrome housing gives your truck a stock housing look and matches your truck if you have a lot of chrome accessories. On the other hand, the black housings give your truck a sporty look and easily match any color truck and front grill.
The difference between the two black options is that the black version only has about 50% black housing coverage (minus the reflector) and the black on black option has closer to 100% black housing coverage (minus the reflector). I went with the black on black look.
Lens
The headlights are made of polycarbonate plastic lenses. During production, a layer of an anti-fog agent is applied to the headlight lens, which allows better light output in extreme weather. In addition, they also apply another coating to protect the lens against yellowing and oxidation.
SAE/DOT Compliance
These Toyota Tacoma LED reflector headlights are compliant with SAE and DOT FMVSS108 regulations. They inspect every detail of the lights to make sure they are satisfied as a company, and you are as a customer.
Initial Unboxing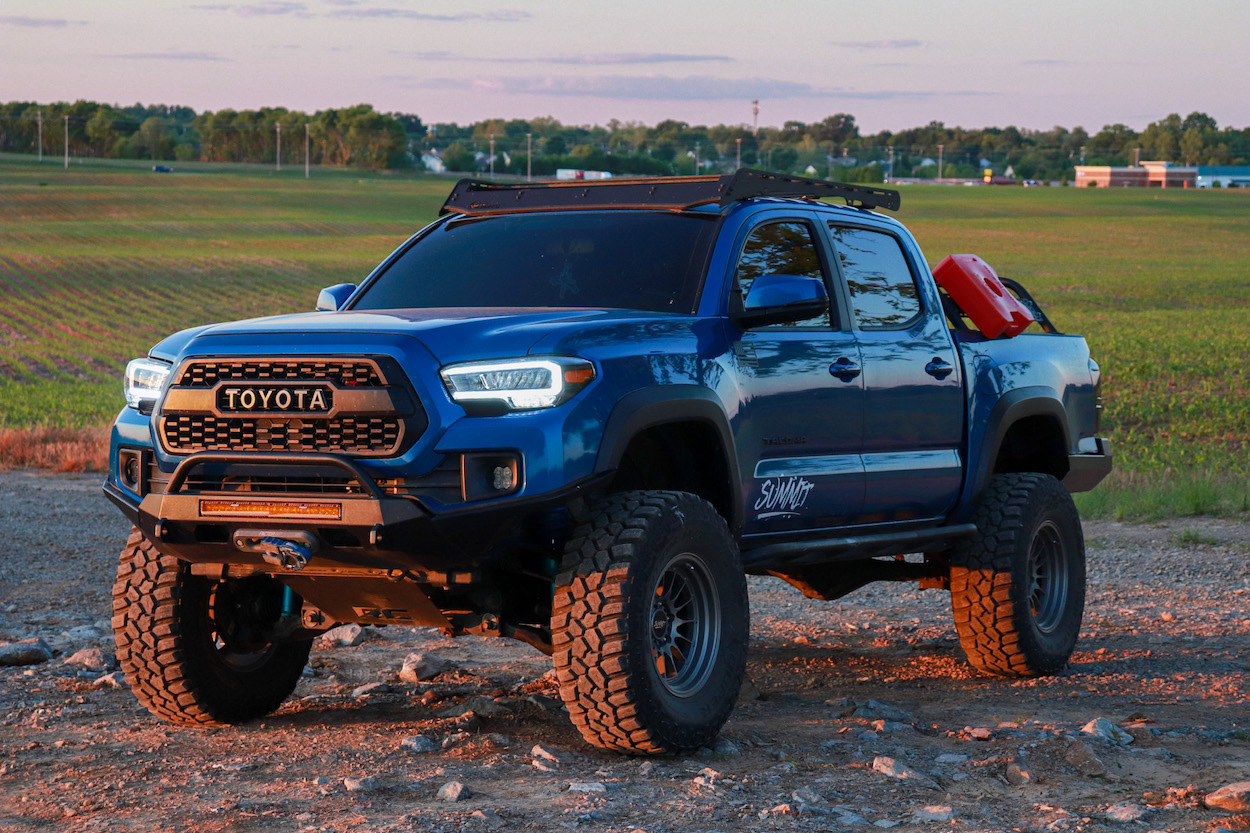 Straight out of the box, I could tell that these headlights looked great. They mirrored the newer Toyota TRD Trim OEM style headlights exactly. The sleek lines & high-quality finish on them felt great. I couldn't wait to get them on the truck. A few of the pictures I saw on Instagram had me super pumped to get started with the installation process. From what I had seen, I knew it would be fairly straightforward. After I had them unboxed and gave them a good once over, it was time to install them.
There is some minor wiring required if you want the lights to do the startup dance/sequence. If you're not interested in that, they are a direct fit plug-and-play setup. Now, by no means am I an electrical guru. That is actually my weakest area if we're talking install skills.
There was a good install video by Jesse Rizzo on YouTube, which you can find here. The video is technically for quad projector AlphaRex headlights, but most of the install is pretty much identical. I was able to follow it and figure everything out.
Relatively Easy Installation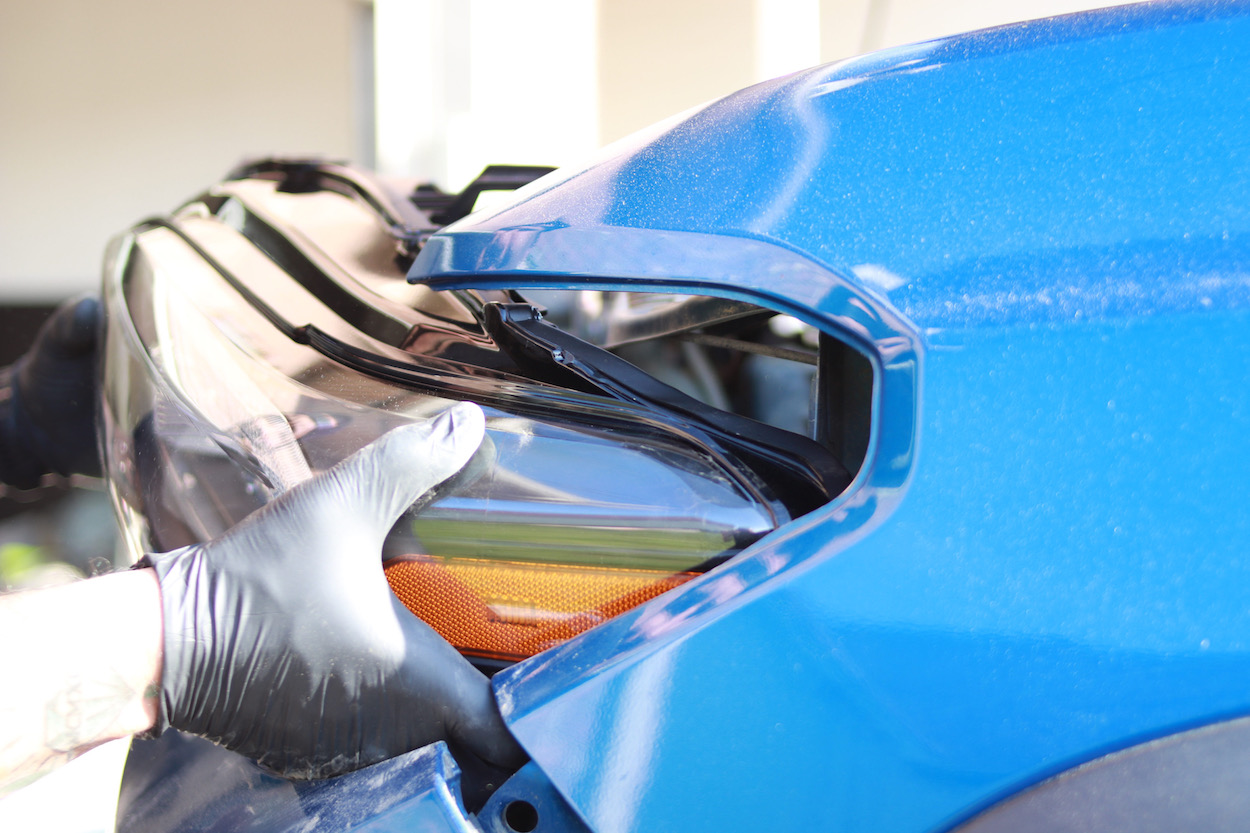 So I won't go into a deep dive installation here just because I think the video I linked above is extremely detailed and will guide you in the right direction.
I will say that installation is as easy as removing your current headlights, plugging in the direct fit harnesses, and the optional wiring splicing step. Splicing is only required if you would like your headlights to do a start-up dance. I opted to do it here. Who doesn't want to see a sweet light show when they lock/unlock their truck?
I think the overall time it took me to get these on the truck was roughly an hour and a half or so. That included me taking breaks and getting sidetracked.
How is the Fitment?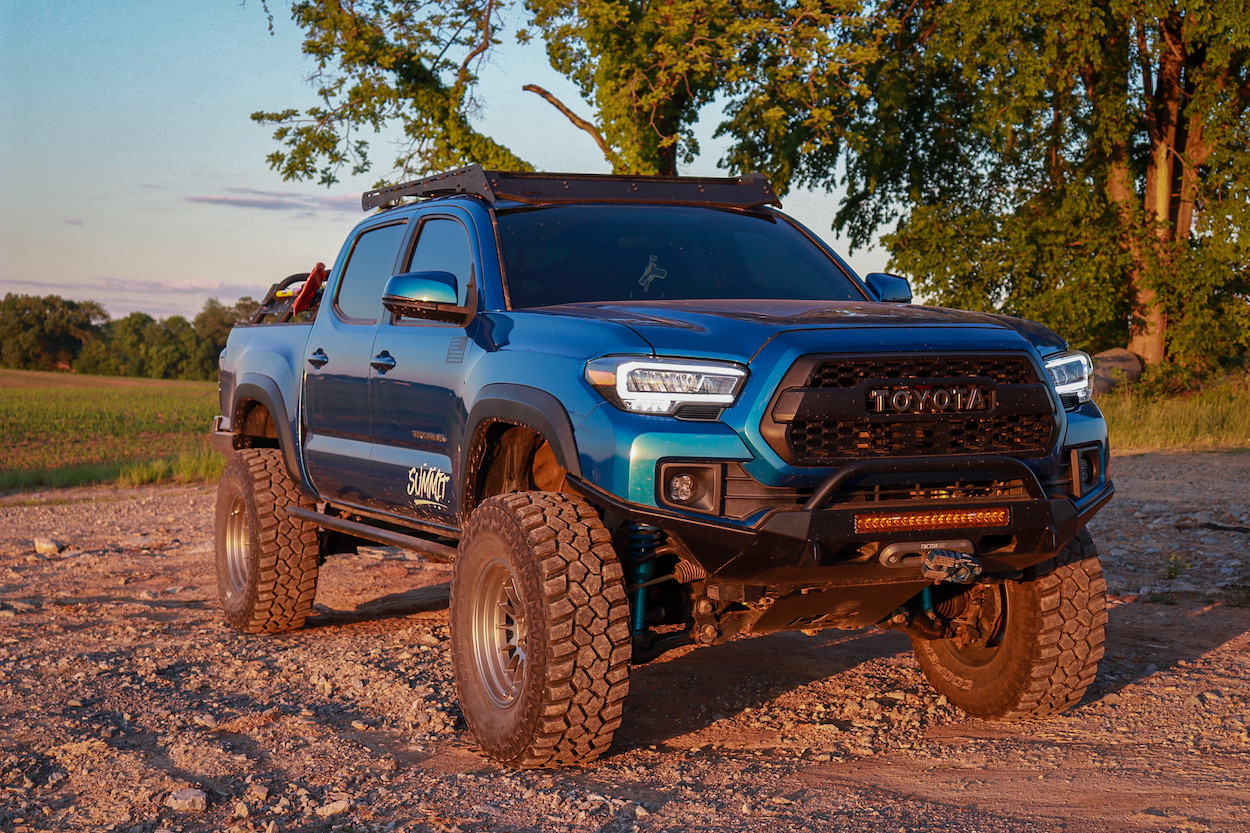 Dude, come on! Look at these things! They fit just right in the front end of the truck. There's a reason Toyota made the jump to upgrade the headlights in 2020. This design works so well with the Tacoma's styling.
The clean look of these lights is a perfect match for any front end that needs a sweet, relatively affordable upgrade. There are zero fitment issues when these are installed correctly. They heavily resemble an OEM look, fit, finish, and quality. You should have zero worries about how the headlights will sit when they are installed properly.
Light Output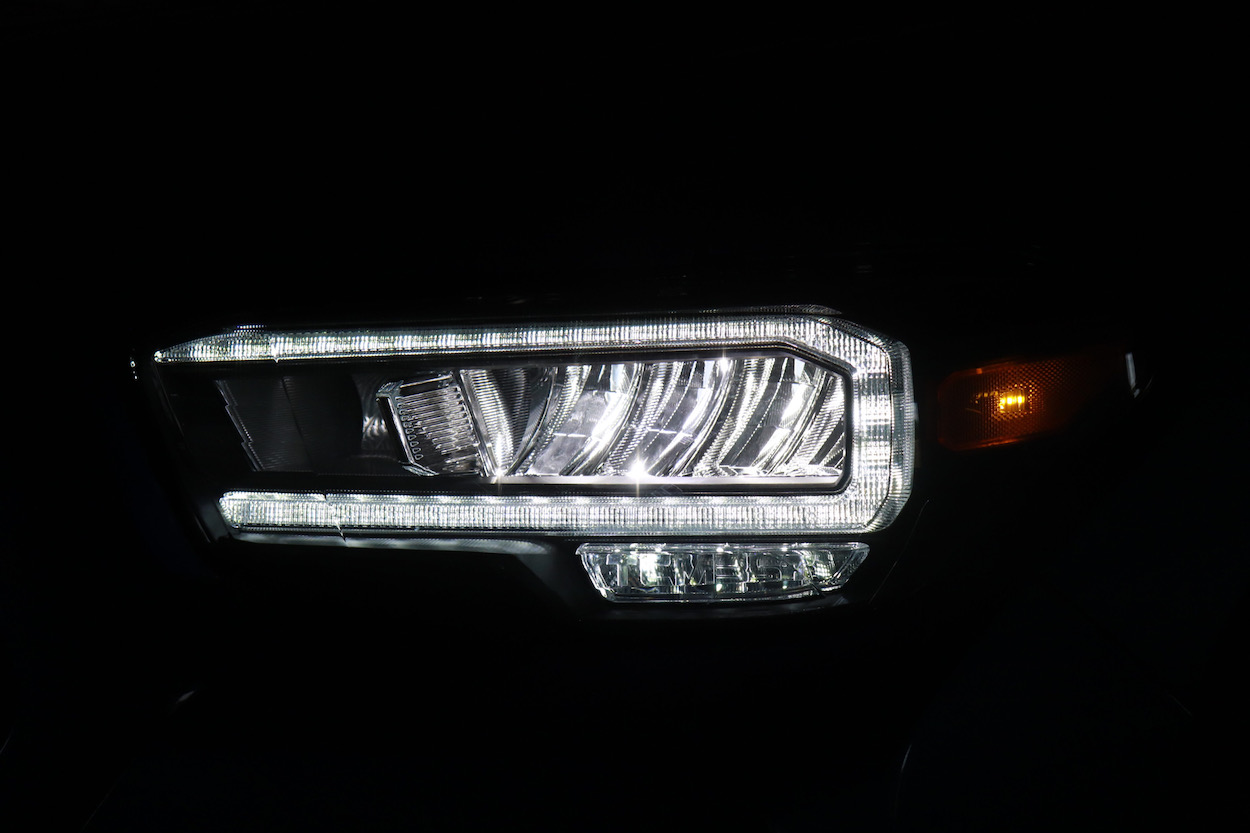 Straightaway, I noticed how bright the DRLs (Daytime Running Lights) were. They caught my eye as soon as I turned the truck on. They are brighter than the stock DRLs by tenfold. They will be an instant head-turner when you cruise up to the trail head, or to the mall – we don't judge here.
Now for the actual headlights, I was quite surprised. I had read a few posts on various forums and seen a couple posts about how the light output was scattered and the headlights weren't so great in that aspect. In hindsight, those comments may have been directed towards a different set of headlights that TacomaBeast carries.
When the sun went down, I turned my fogs off and drove down a road with no streetlights so I could see how the lights performed. With no fogs on, the headlights are extremely bright. The output is not as scattered as some people may make them out to be. Sure, it's an LED light in a reflector housing, so there is some scatter, but it's fairly focused. You can't expect projector-like cutoff lines. Ultimately, I had zero issues seeing and was completely unbothered by the way they cast the light output. When I paired the setup with my Diode Dynamic SS3 Pros, talk about blinding! There is no question that the headlights will do everything I want them to do at night while on the road, or while tackling a late-night trail run.
I will say, however, that the brights did not impress me very much. I was expecting something extremely bright, but they sort of fell short in that category. It's worth noting that this can be said for most brights, on most housings, unless you get some obnoxiously bright and expensive bulbs. The average street driver should have no issues, but I was still hoping for a little more. Those of us who go off-road usually have auxiliary lighting, so we can always use that when needed. If you're considering these headlights, I wouldn't even worry about it.
AlphaRex/TacomaBeast TRD Trim Headlights + Diode Dynamic SS3 Pros Output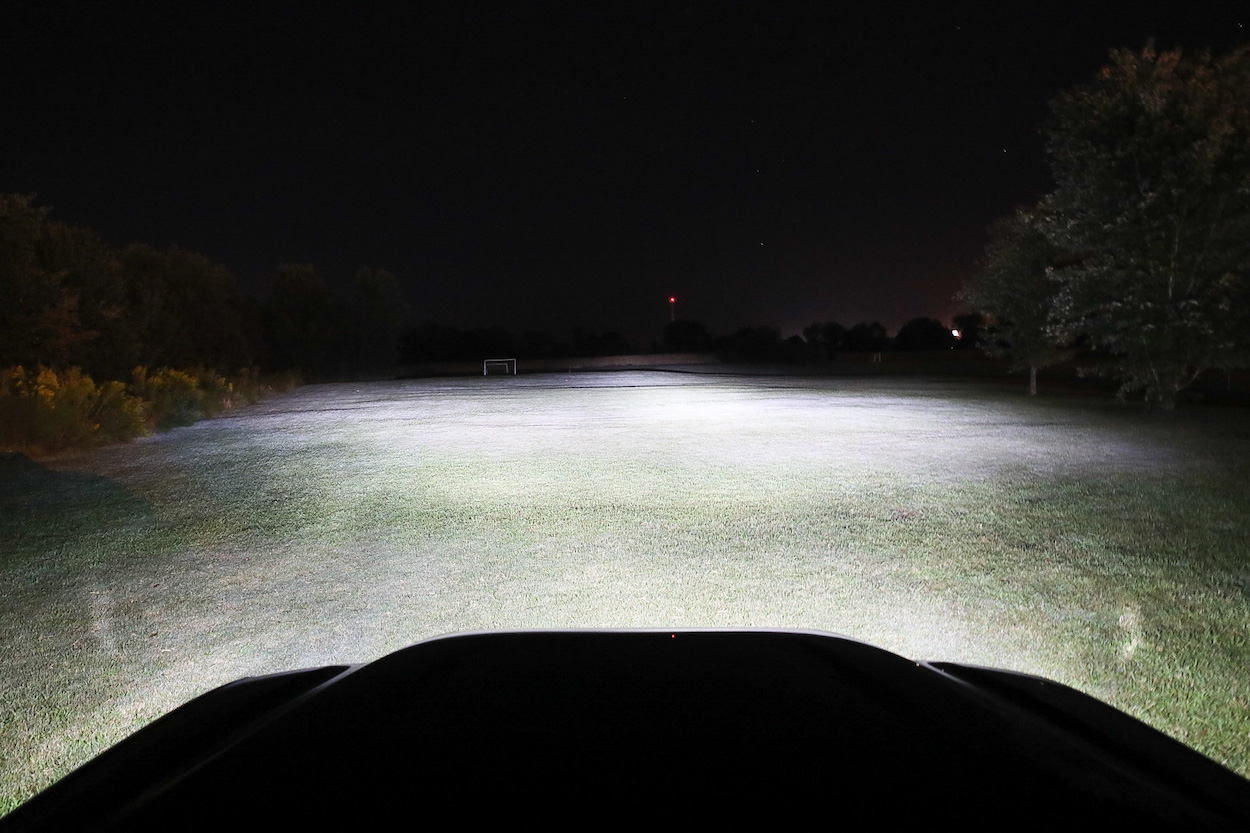 AlphaRex Replica TRD Trim Style Headlight Beam Pattern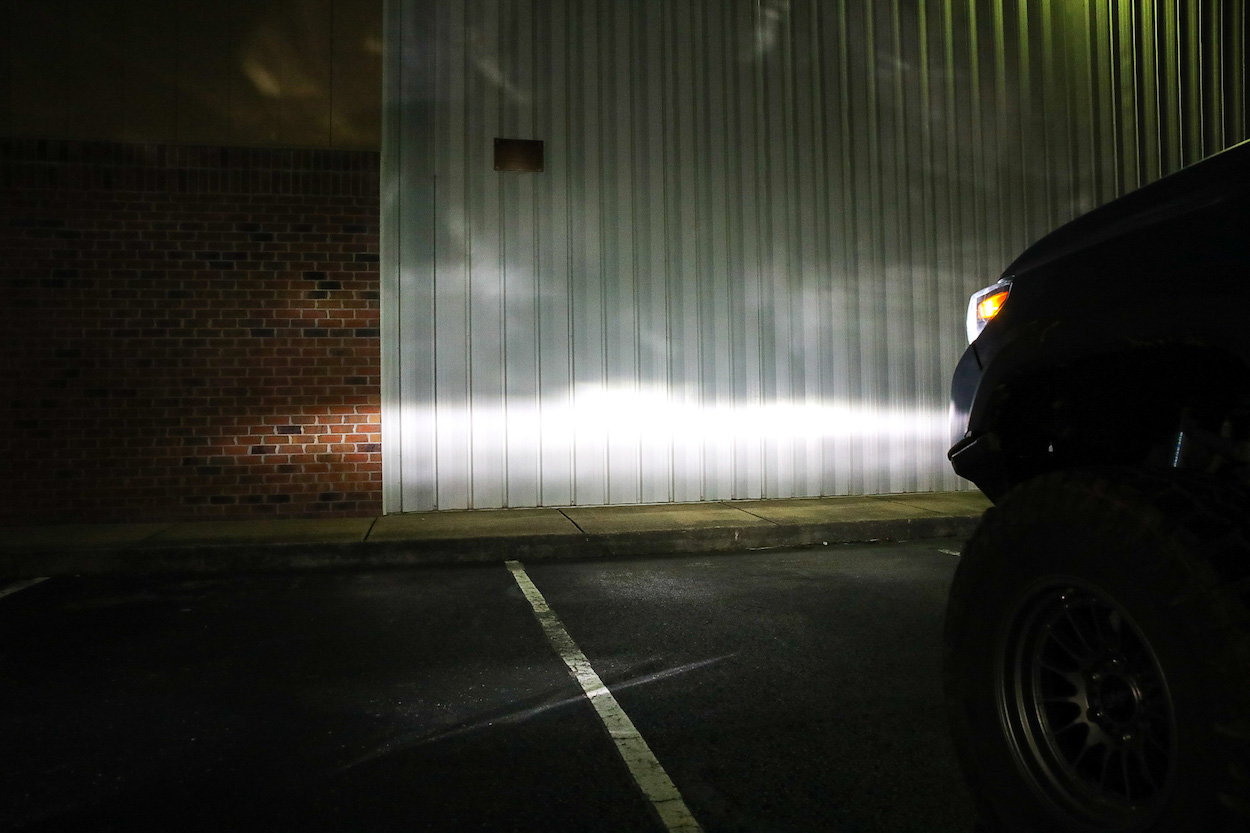 Final Thoughts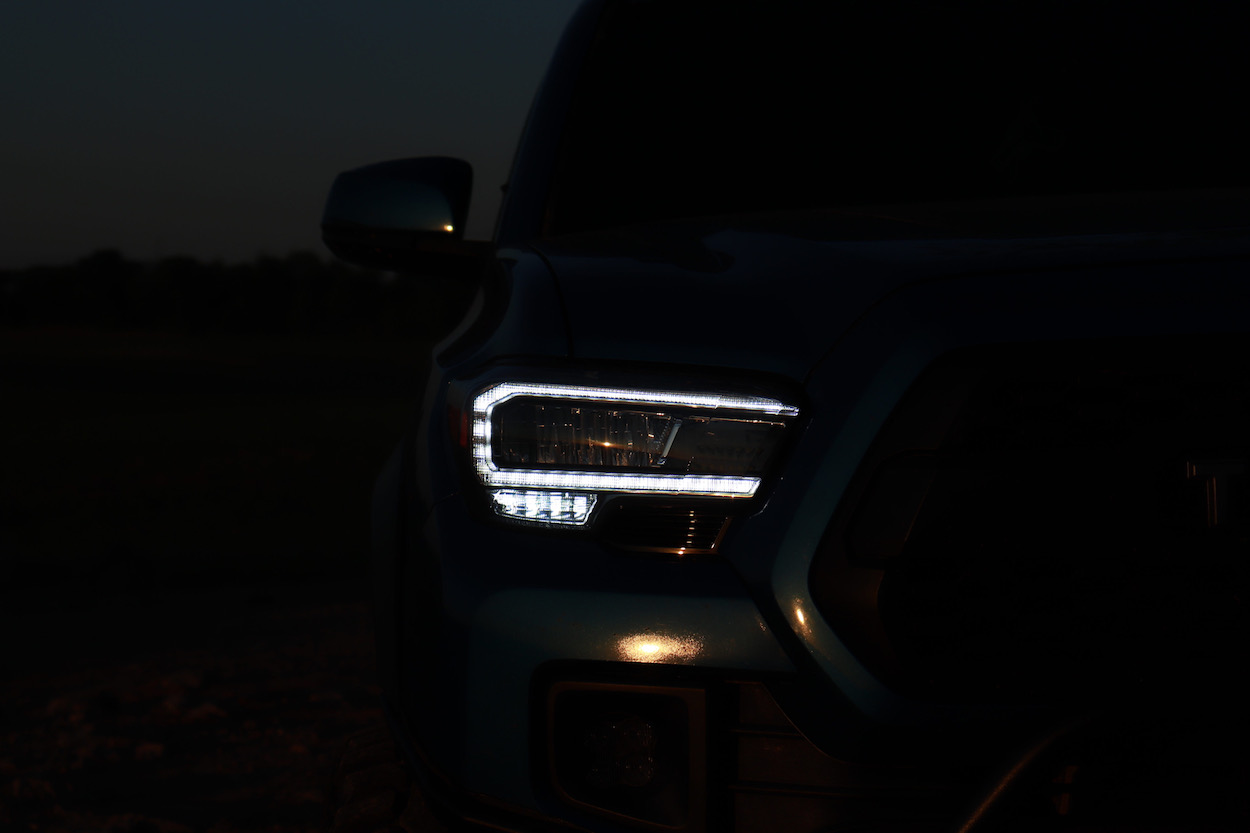 If you are in the market for a new set of headlights, I would definitely recommend you seriously consider these as a first option. Just to recap, they're very affordable, look great, and will definitely light up the night when you need them to. The plug-and-play installation, the sweet dance they do, and their sleek look will satisfy your wants and needs. This is the move to complete that front end you've been trying to upgrade.
If you have any questions on the setup, be sure to reach out and I will do what I can to help you out. As always, thanks for reading!
Sequential Signals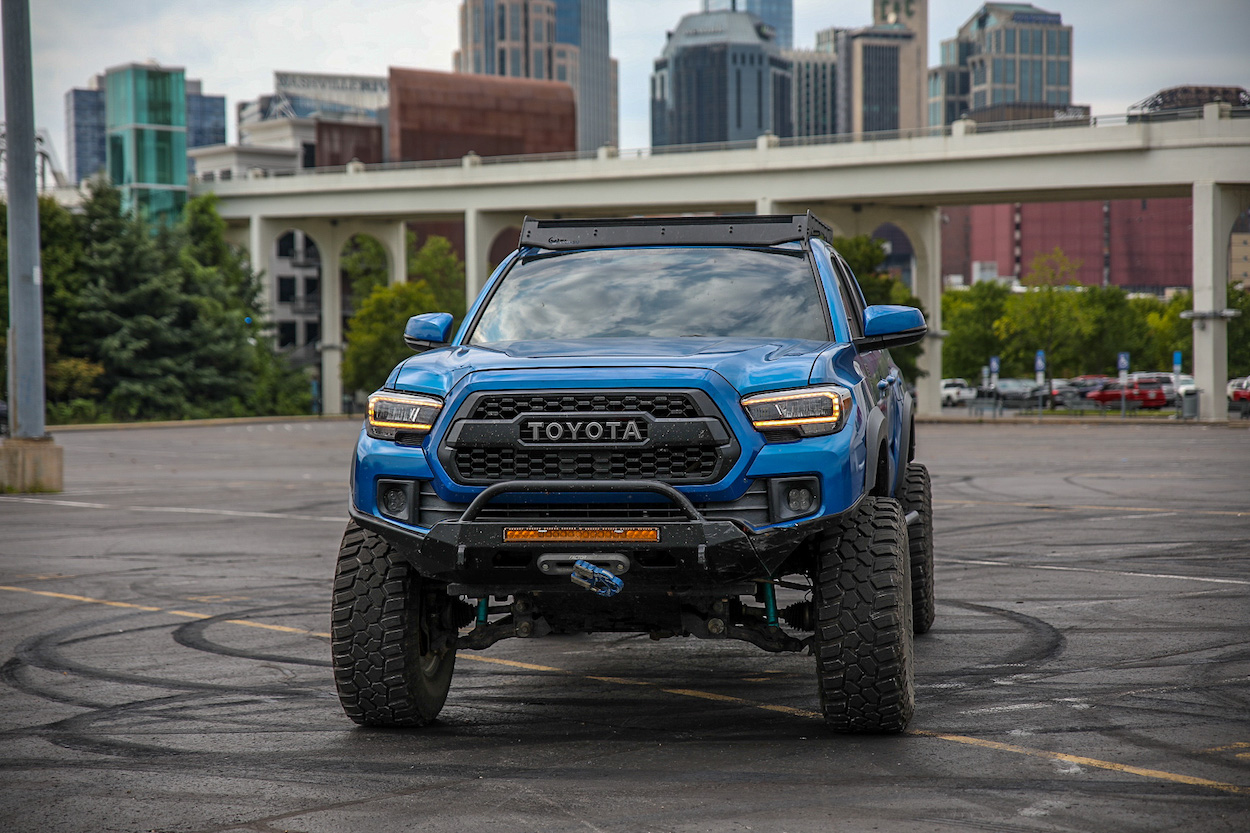 Daytime Running Lights (DRLs)