Agency 6 Lightweight Aluminum Powder Coated Off-Road Recovery Shovel – Specification + Feature Overview & Review
Agency 6 is an outdoor and adventure parts manufacturing company that makes everything from recovery gear to accessory locks and more. All of their parts are made in the USA. They test all of their products extensively so they can stand up to the elements while out on the trail and each part comes with a lifetime warranty.
I have been using the Agency 6 Long Shovel for a few months now, and after testing it out, the question still stands – Can It overland? In this post, I'll go into the shovel's specifications, its uses, and my thoughts on it as a dependable offroad shovel and adventure tool.
Find It Online
Specifications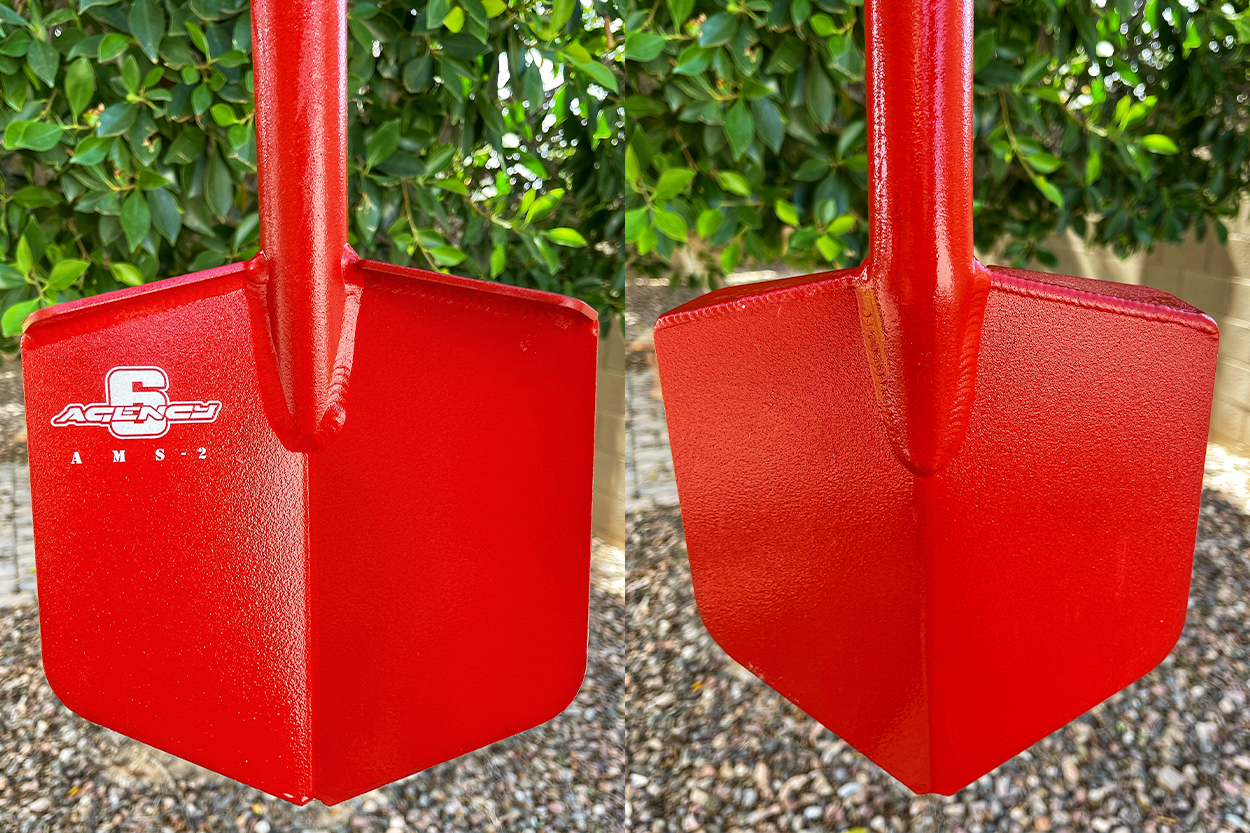 Let's get some of the specs out of the way, so you can understand what makes this shovel stand out from others.
2.5 lbs
6061-T6 Aluminum
Powder Coated Wrinkle Red
32 Inches Long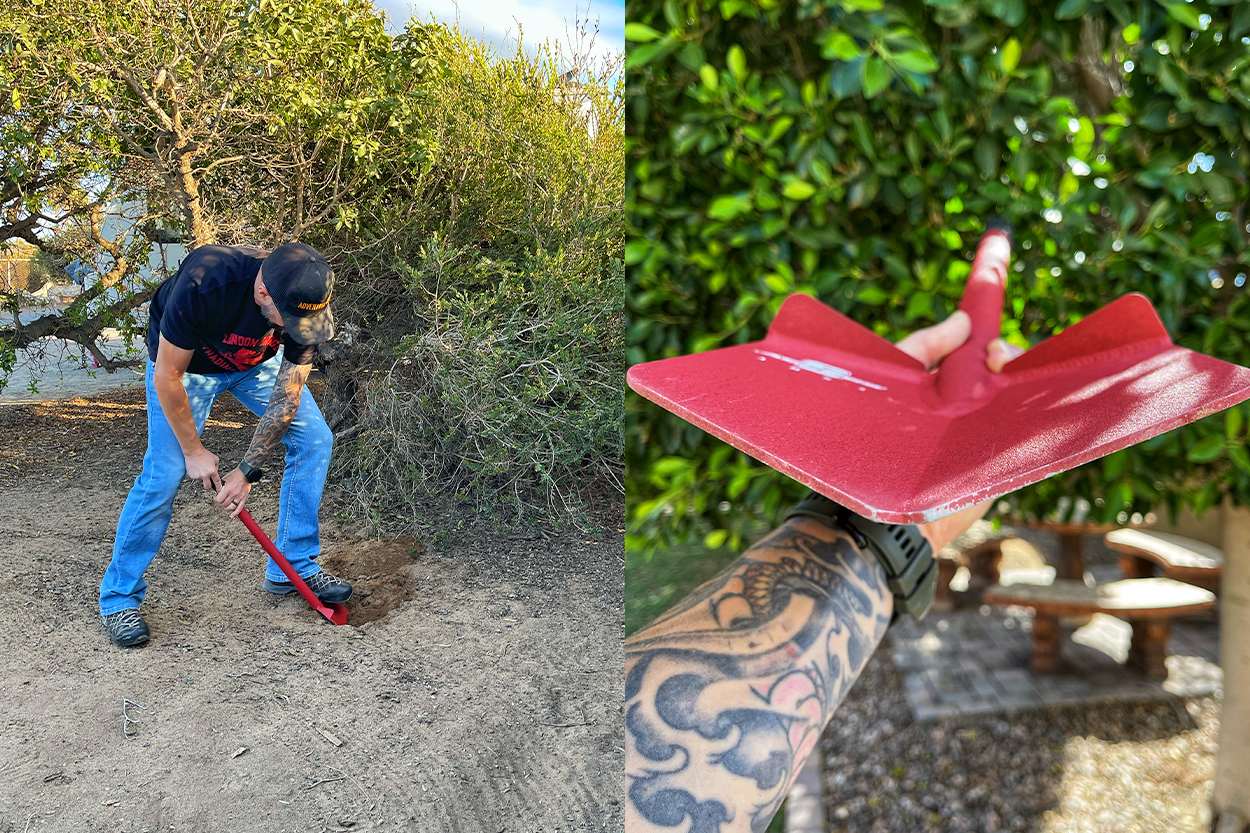 The shovel does not flex at all, even when putting my weight into the handle to leverage out a rock, it hasn't shown hardly any sign of wear. Now that I think about it, I just inspected the blade and the powder coat has scratched off only at the tip of the blade, even after digging more than a dozen holes in rocky dirt and the sand. Very impressive.
If you're looking for something a little more compact, you can check out James' review of the Agency 6 Adventure Mini Shovel and Mega Mount here. It's a smaller shovel, with a super awesome mount that looks good on a full or mid hoop bumper.
Can It Overland?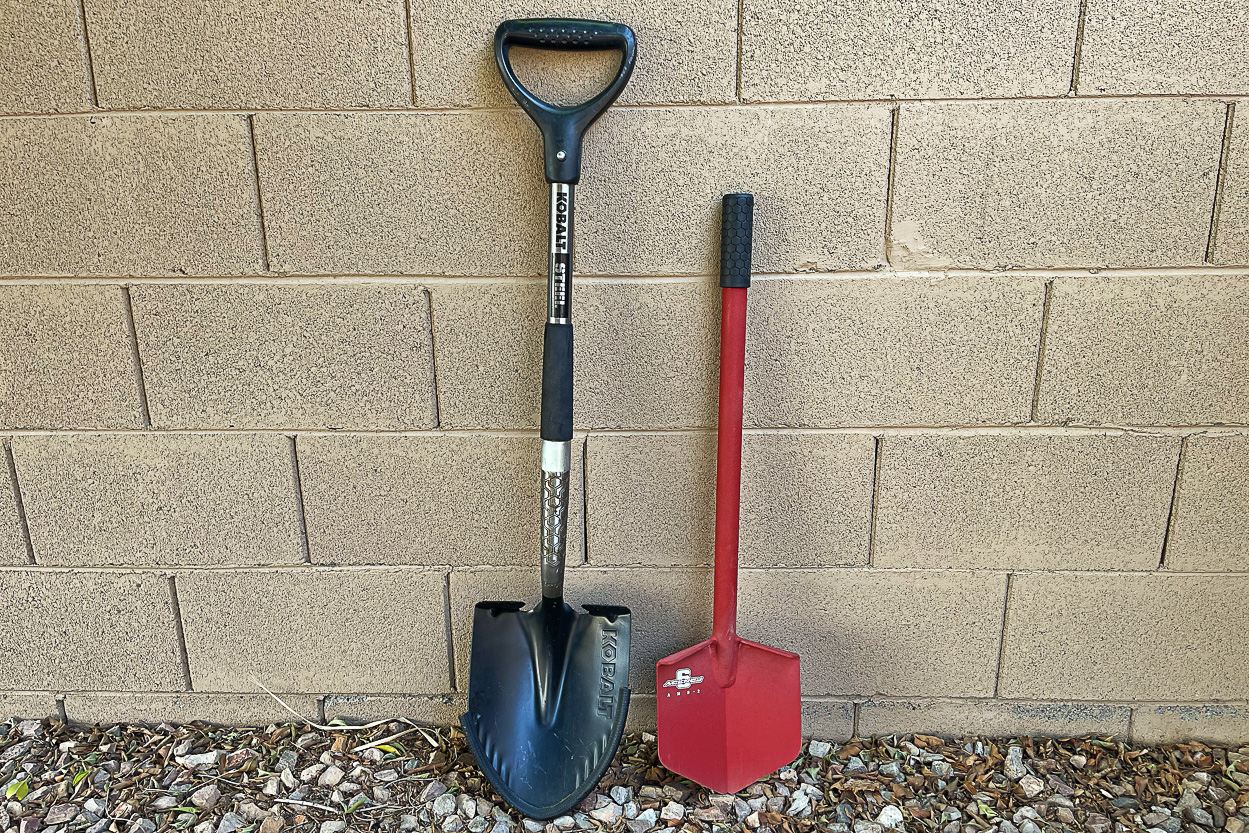 Now, what do I mean by, can it overland? I don't need a shovel to dig a trench, I need a shovel that can do the things an overlander needs.
What does an overland shovel need to do? I'm glad you asked. Everyone has different needs for their gear. For me, a shovel needs to be able to do the following and in the following order of importance.
Dig a toilet hole
Dig a fire pit
Dig my truck out of snow, sand, and mud
Personal protection
I'm going to break it down quickly and easily how the Agency 6 Shovel performed at the tasks I put it through.
Performance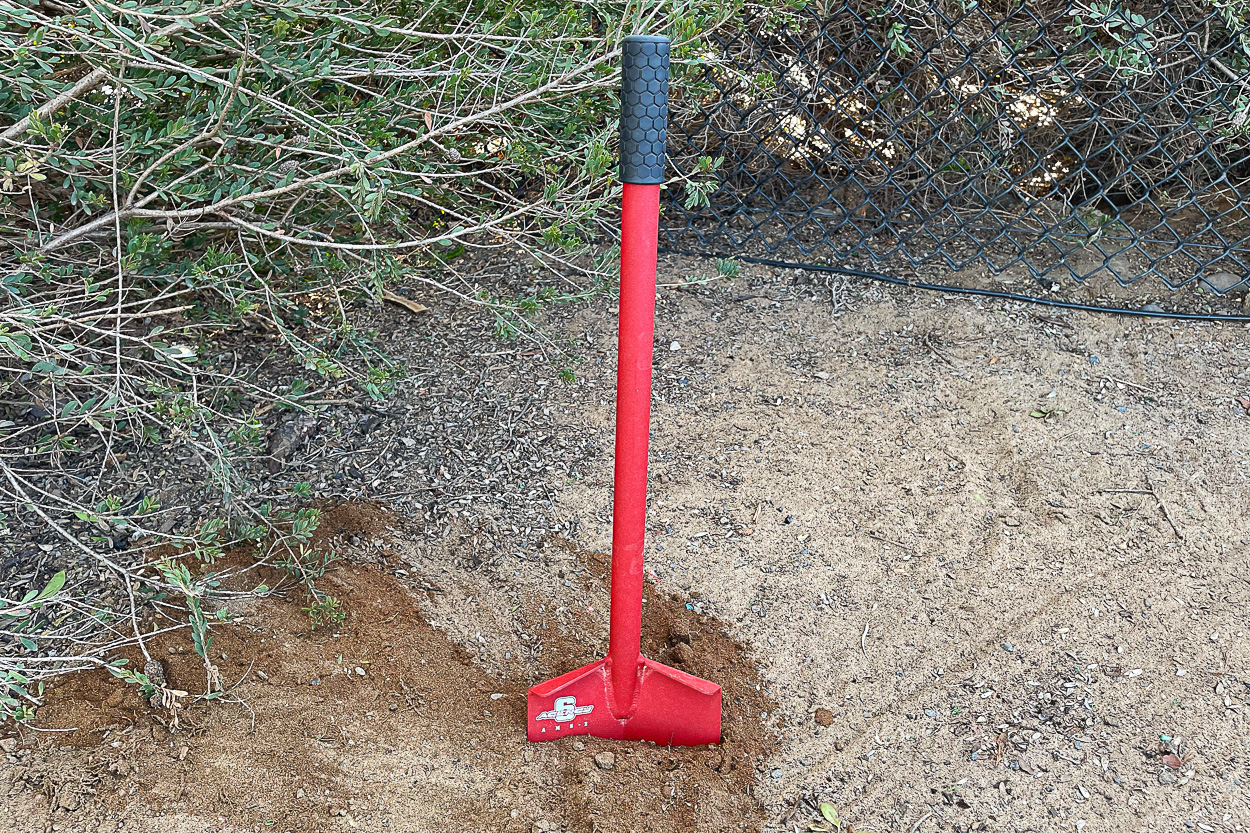 When digging a toilet hole, it kicks ass and has not let me down.
The shovel has a slightly more difficult time starting a hole in the seriously hard ground because the blade is a little thicker than a traditional shovel since it is aluminum and not steel. The fix is usually to walk 3 feet in any direction and start a new hole and typically you get into a little softer dirt. Digging a poop hole is/was a success!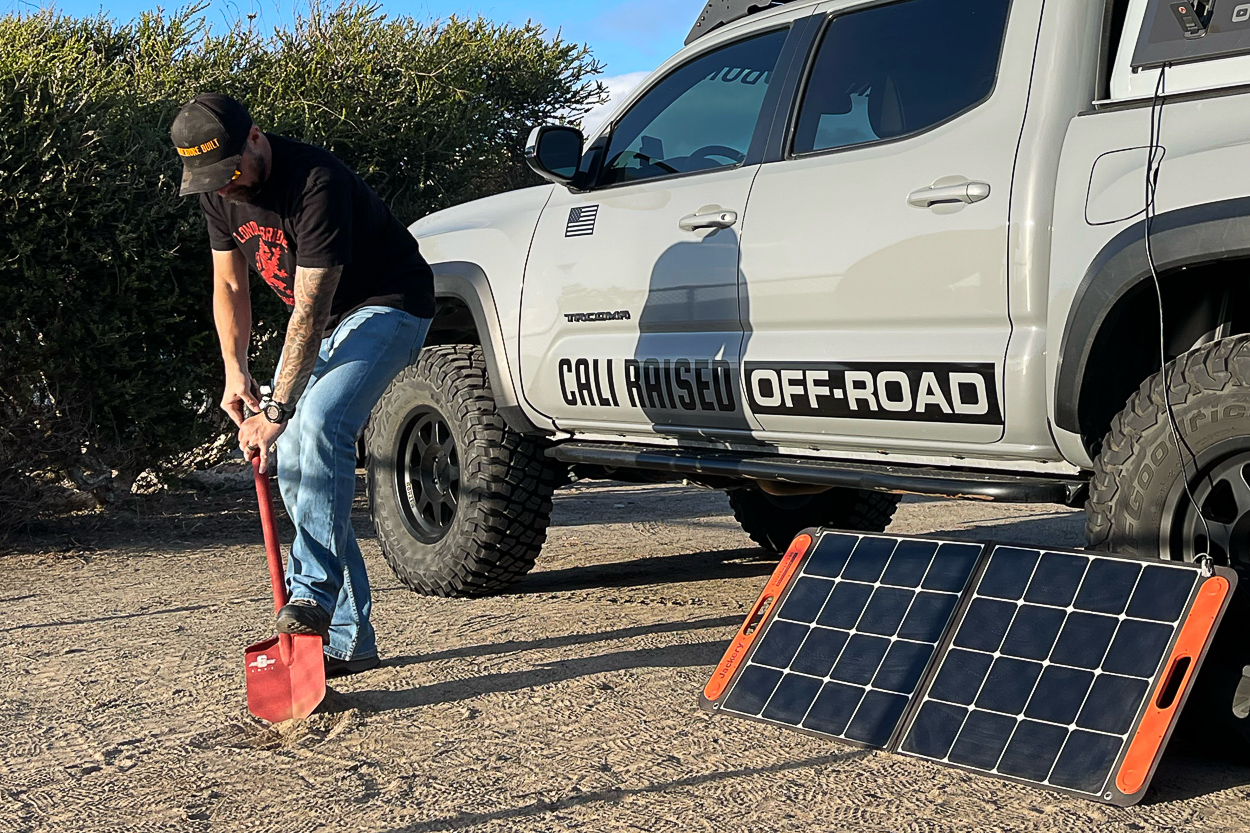 When digging a fire pit, once again it's all about site location. I usually pick a spot away from roots and rocks to not catch tree roots on fire but also to make the digging easier.
You typically don't have to dig very much, but just make a good size circle. This shovel does a great job of digging fire pits with no issue.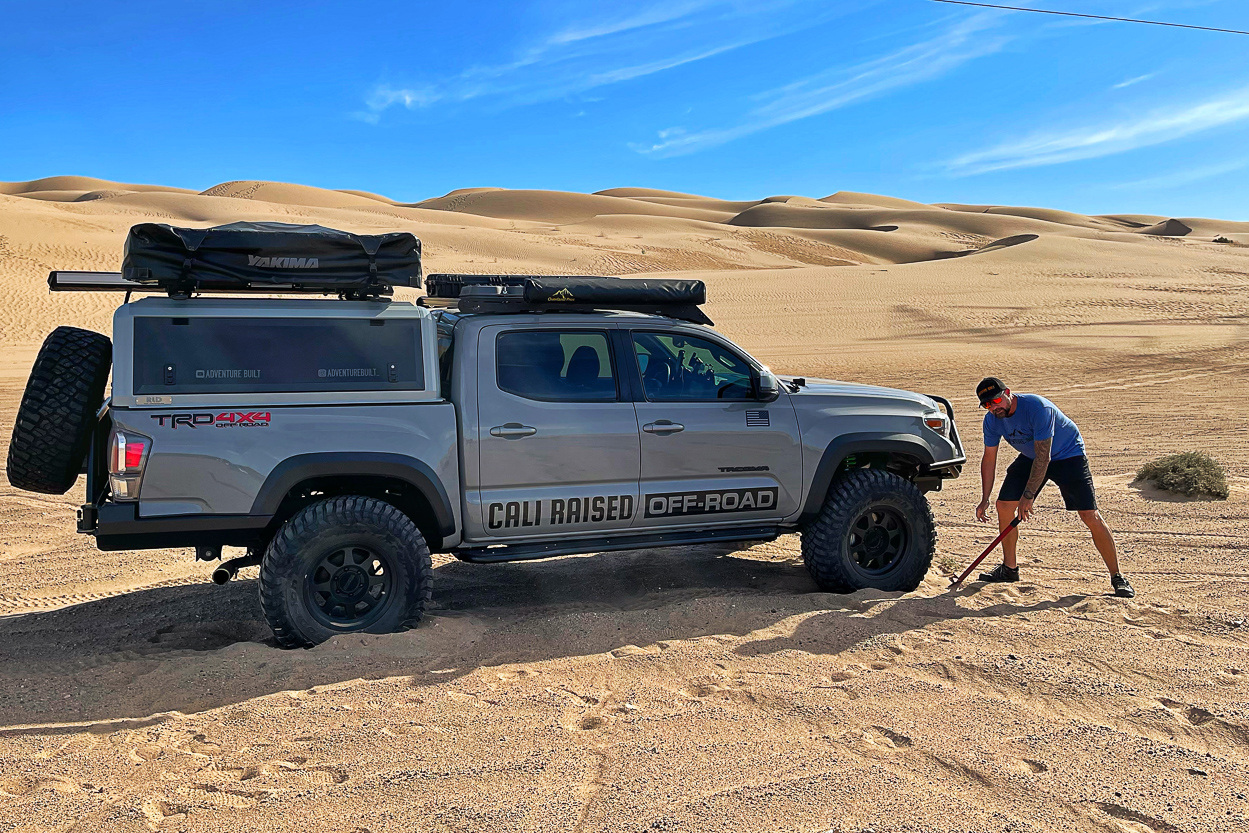 Additionally, I can give an overwhelming yes to digging my truck out of the sand.
The blade is nice and wide and doesn't flex at all while moving large amounts of sand. The shovel's long handle helps with reaching underneath the truck to dig out the middle of the truck when getting really buried.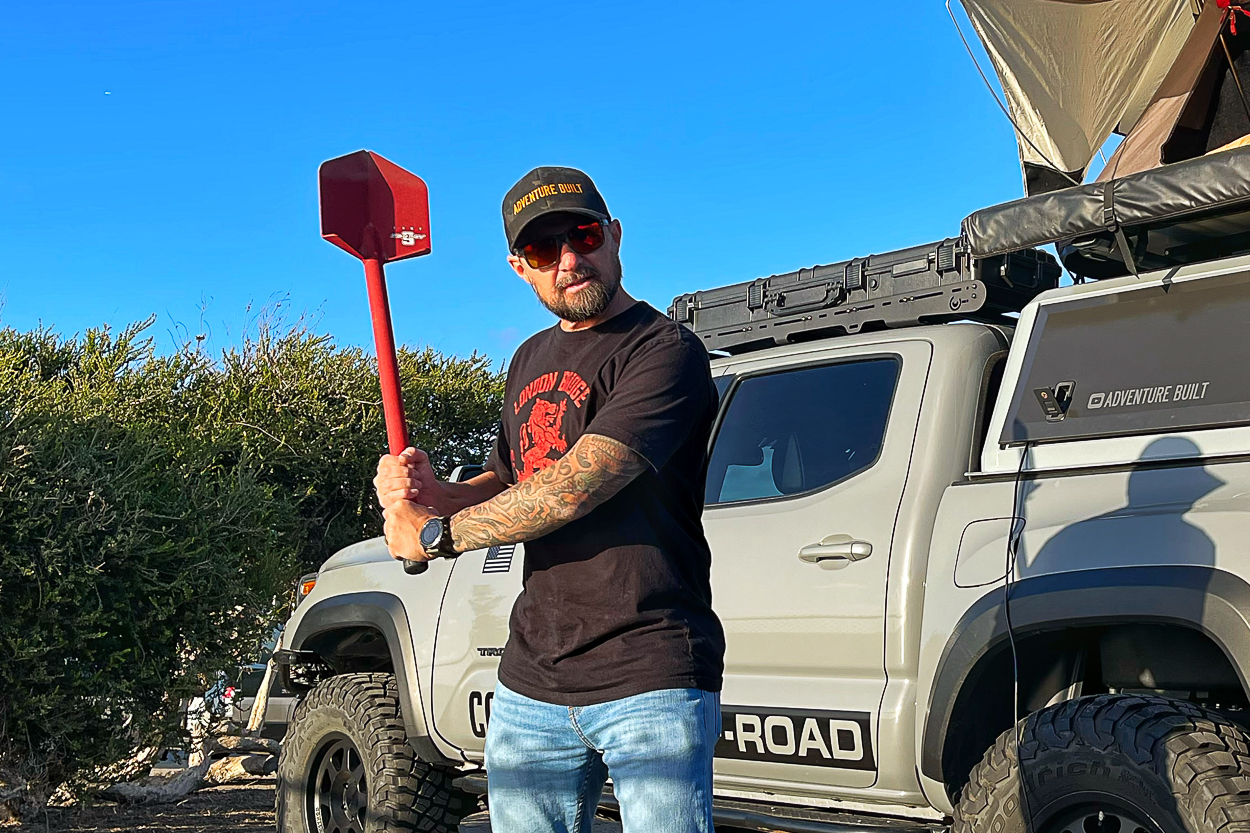 Now for personal protection. This may not seem like a legitimate concern for some but better safe, than sorry.
You can absolutely use this tool to protect yourself from a dog, pack of coyotes, rattlesnake, a big scary spider, or a couple of dudes that like your truck and want it. The Agency 6 Long Shovel is perfectly balanced for a solid quick swing to inflict some pretty serious damage.
Additional Benefits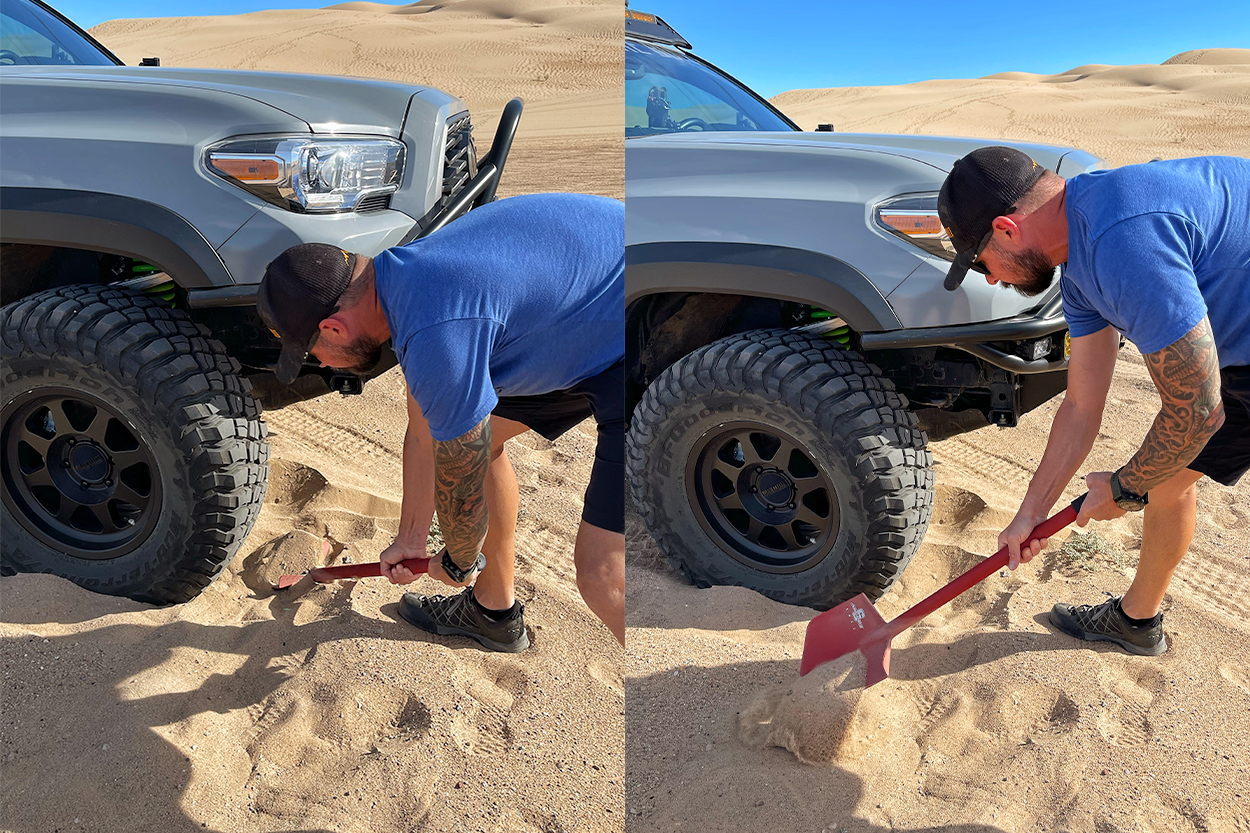 There is one thing that is almost impossible to test but something that I noticed while using the Agency 6 shovel. Because of the lighter weight and better balance of the shovel, I feel that I exert less energy to dig the same hole with a traditional heavy steel shovel that weighs more than double the Agency 6. Of course, this is completely my perspective but something to consider.
I have been carrying a traditional short 40" steel digging shovel with a handle for years. I keep it on my rack and use it all the time for all the above-listed tasks. The shovel always performed well except for 1 task, self-protection. The steel shovel is too heavy to be able to make a swift attack. Again, this is not a shovel's main use but should be pointed out. When you first pick up the Agency 6 shovel it feels more like a perfectly balanced weapon.
Mounting & Storage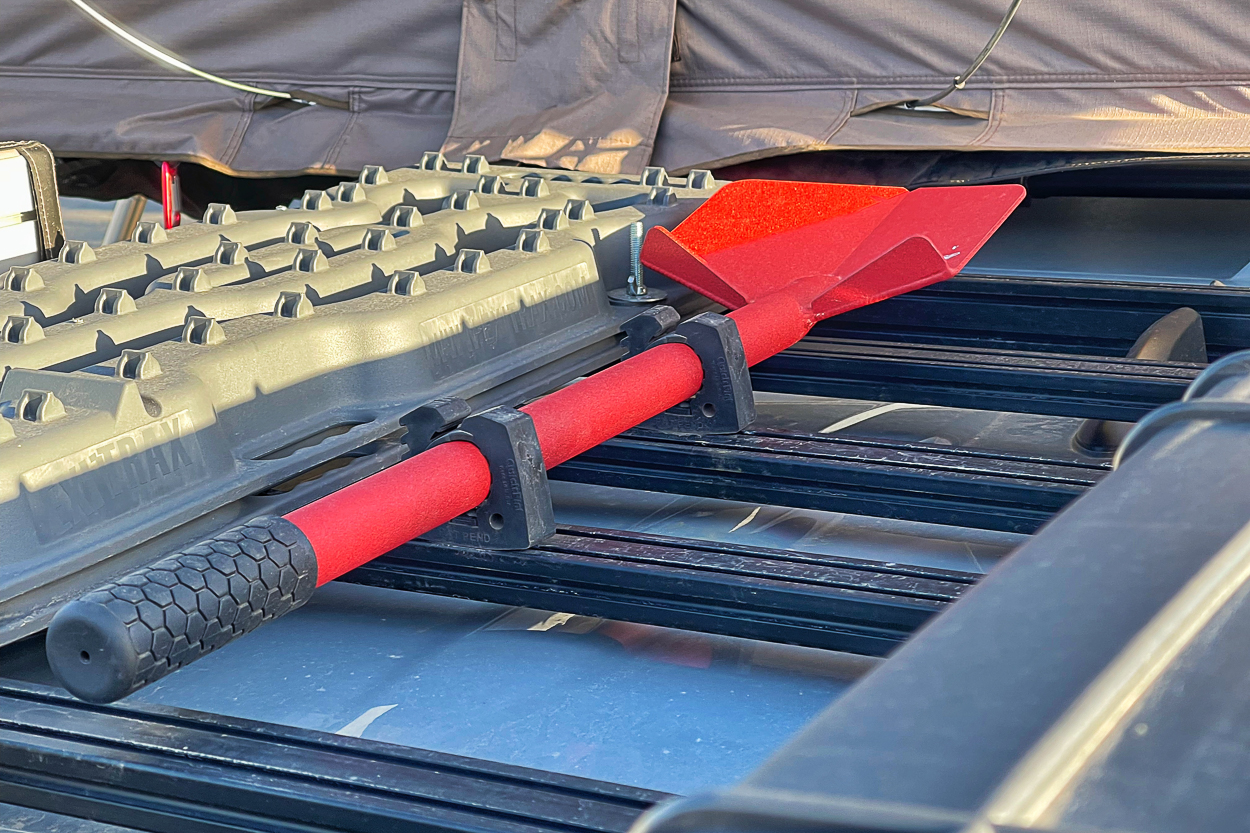 When I first received my shovel, it did not come with any mounting kit, so I put it in the back of my truck since I still had my steel shovel mounted on my Quick Fist attachment on my Prinsu Rack over the cab of my Tacoma.
After a couple of uses of the new Agency 6, the tried and true old steel shovel went in my shed, where it belongs, and the Agency 6 Long Shovel took its rightful place in the quick fist mounts. This shovel didn't quite fit as tightly as the old steely since the shaft is a bit thinner but it still fits tight enough not to move while driving at highway speeds or on the trail.
Final Thoughts
Why switch from a traditional shovel to the Agency 6 Long Shovel? The answer is simple, it's badass and it performs. There isn't much more to say. It's lighter, just as strong as my old steel shovel, it digs well and is very balanced. Plus, you can wield it like Conan the Barbarian!
The Agency 6 Long Shovel is a compact lightweight powerhouse of a shovel and will fit nicely in your overland or off-road kit. I have no doubt it will last just as long, if not longer, than a steel shovel since it will never rust on your roof rack. Mounting is easy and functionality is even better. I say it is a worthy addition to your kit.