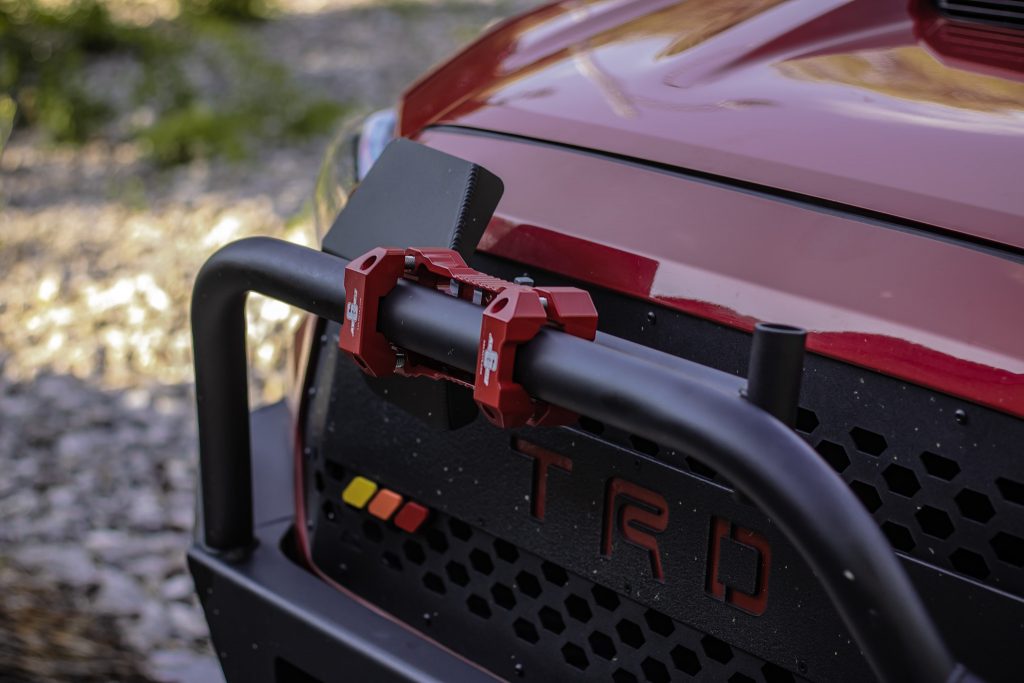 Complete Review of the Agency 6 Shovel & Mount Combo – Mounted on C4 Fabrication Hybrid Front Bumper for 3rd Gen Tacoma
As an avid camper and outdoor explorer, tools have become an important part of my gear setup. When out in the wilderness, you are only as efficient as the gear you have with you. Some tools prove to be more beneficial than others.
One of those beneficial tools is a decent shovel. Shovels can be used for numerous things while off the grid. Digging cat holes, digging a pit for a fire, digging around your tires if you get bogged down, clearing out an area for a campsite, etc.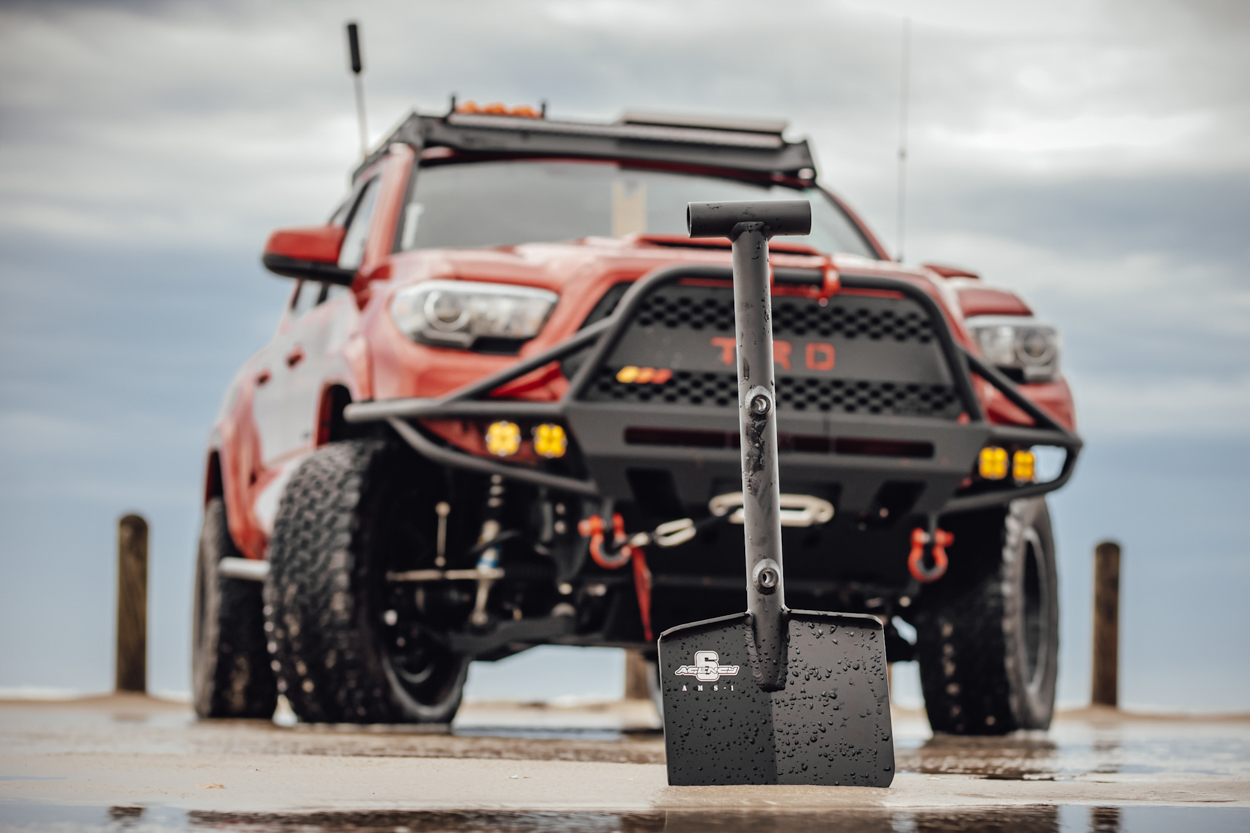 There are a wide variety of shovels out there on the market, all different sizes and different prices. When you hit the trails and you load up all your gear, storage and weight are a big factor.
With all the gear we end up carrying, you want to try and save space and weight where you can. It can be hard to find a spot for a full-sized shovel on your rig, and even harder to mount it. Agency 6 came up with a solid, simple solution.
Find It Online
Agency 6 Shovel & Mount Combination
Agency 6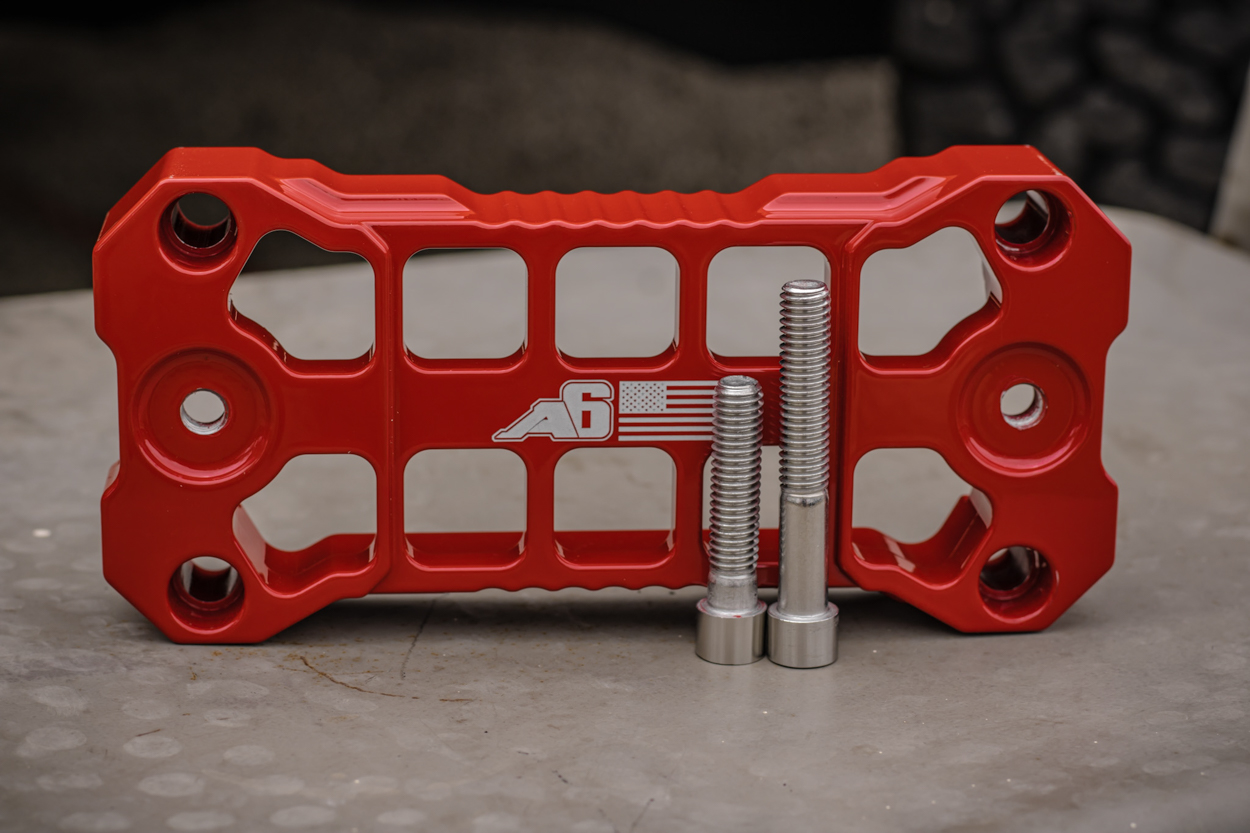 Agency 6 is a USA-based company that designs and manufactures all its products on American soil. They are an outdoor adventure-based company whose purpose is to inspire others to get out and enjoy the outdoors. They are committed to making superior equipment and specialize in camping basics such as tools, gear, and off-road 4X4 vehicle accessories.
Among a few other items, they are most known for their billet winch shackles, hitch-mounted shackle blocks, and fairleads. In this article, I will be covering their shovel and mount combo and providing my overall thoughts, a quick review, as well as how I installed it to my 3rd Gen Tacoma.
Shovel & Mount Specs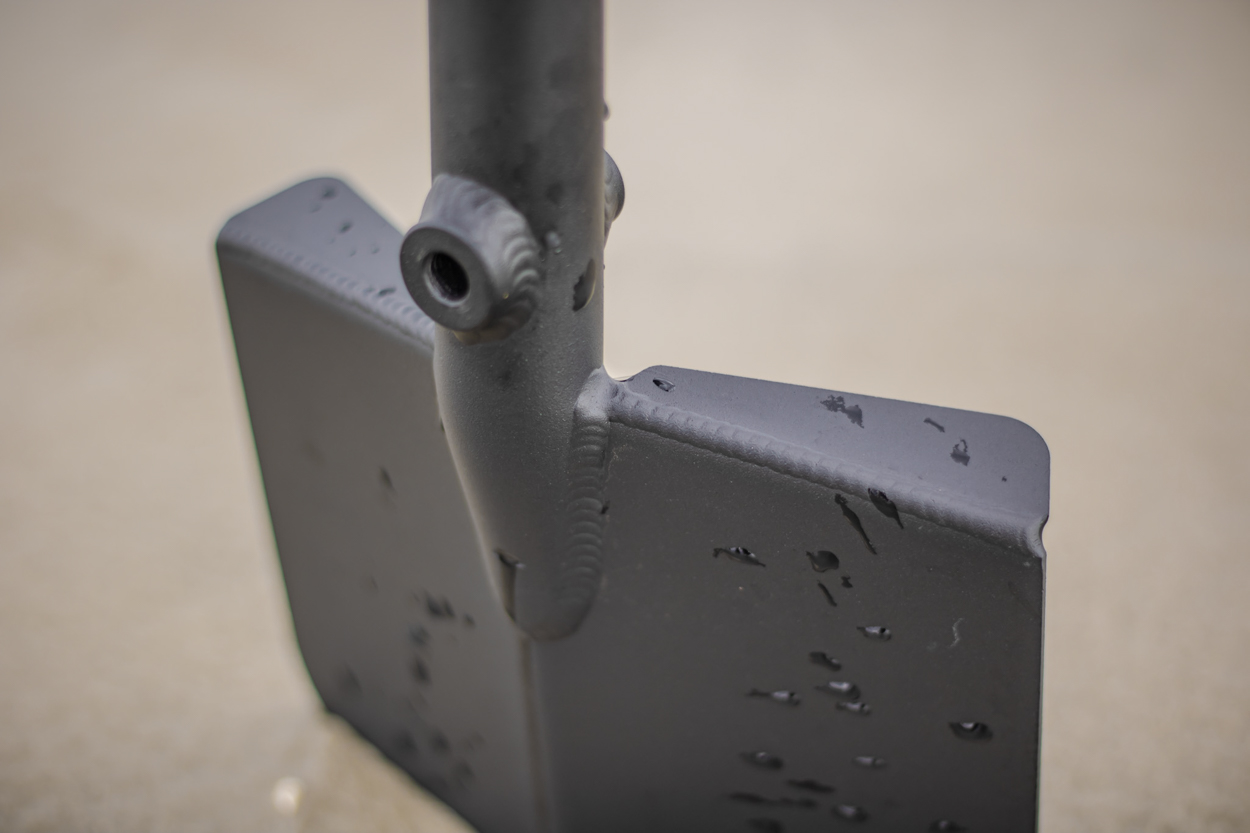 I was truly impressed by the design and feel of this shovel. You pay for what you get. This thing is extremely well built, and Agency 6 took time focusing on all the details of it.
The Adventure Mini Shovel is designed for use with off-road vehicles, traveling, and camping. It is made from 6061-T6 Aluminum which is highly resistant to corrosion and cracking. It's compact and lightweight which makes it ideal for the frequent traveler. It weighs in at only 1.75 lbs and is 23 inches long. It is powder-coated textured black to give it a more durable and rugged feel. Even the welds on the shovel are extremely clean!
The Mega Mount is a 6061-T6 billet aluminum universal mounting bracket that can be mounted on multiple applications. You can mount it to round tubing (like I did with my bull bar), square bar, or even flat surfaces.
It is powder-coated red to give it a glossy clean finish. The mount comes in three different colors: red, black, or grey. The shovel comes in either a red or black finish.
Installing the Shovel
The install is extremely simple and will take less than five minutes.
The only tool required is an Allen wrench set. The Mega Mount comes with two clamps, two threaded knobs, and eight bolts. You will only utilize four of the bolts to secure the mega mount, but they provide two different sizes depending on your application. This mount can fit around a variety of surfaces. Pretty versatile mounting solution.
Step 1. Mount Mega Mount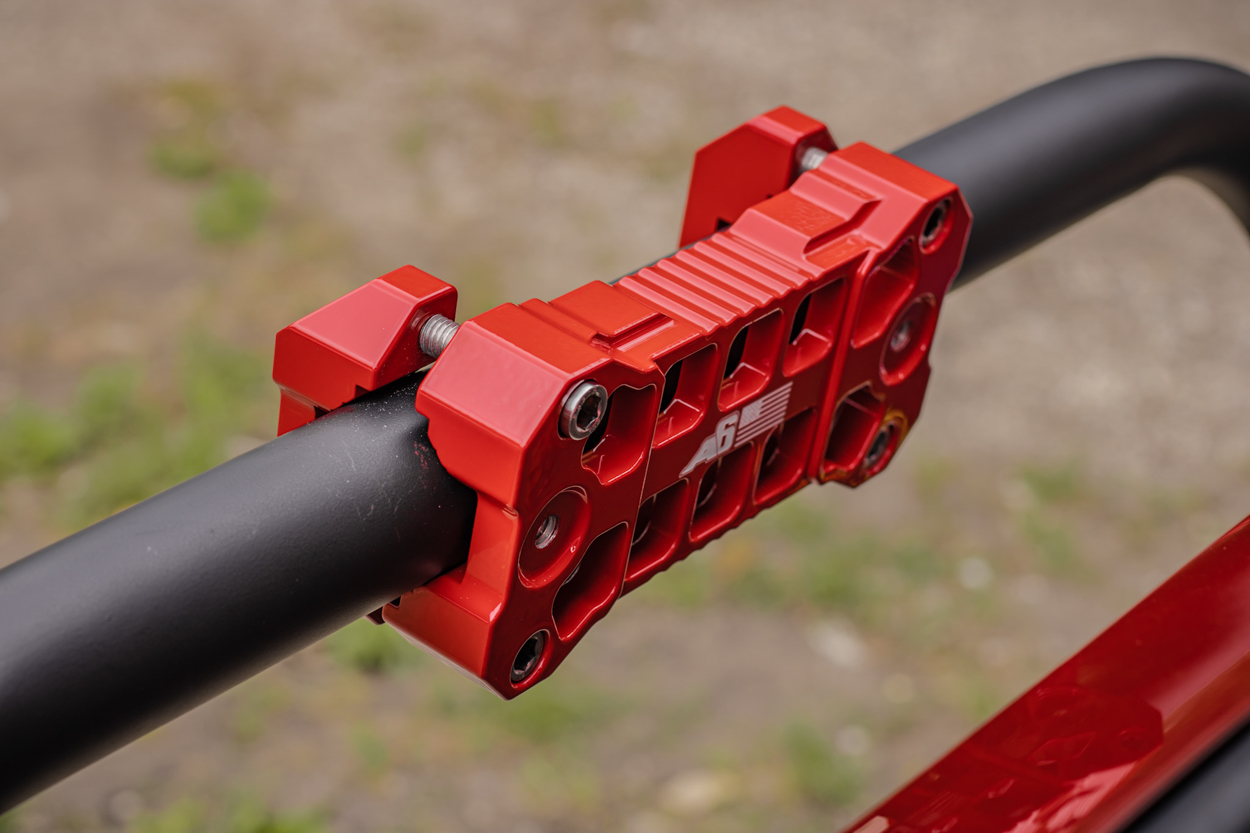 I mounted mine on the main hoop of my steel front bumper. It's out of the way, uses otherwise empty space, and let's face it, especially with the red shovel (which obviously matches my truck), it just looks super rad. The off-road vibes are real haha.
I simply placed the mount in the location I desired, and on the opposite end I lined up the two clamps. Using the four smaller bolts, I slid them through the mount and tightened them down fully using an Allen wrench.
Step 2. Mount Mini Shovel
Simply place the shovel onto the mount lining up the holes in the shovel with the holes in the mount. Slide the two spin knobs through the shovel and twist to tighten them down fully to the mega mount.
I opted to use one of the longer bolts as a makeshift lock to secure my shovel to my rig. I decided to leave mine permanently mounted and wanted a more theft-proof solution.
Final Thoughts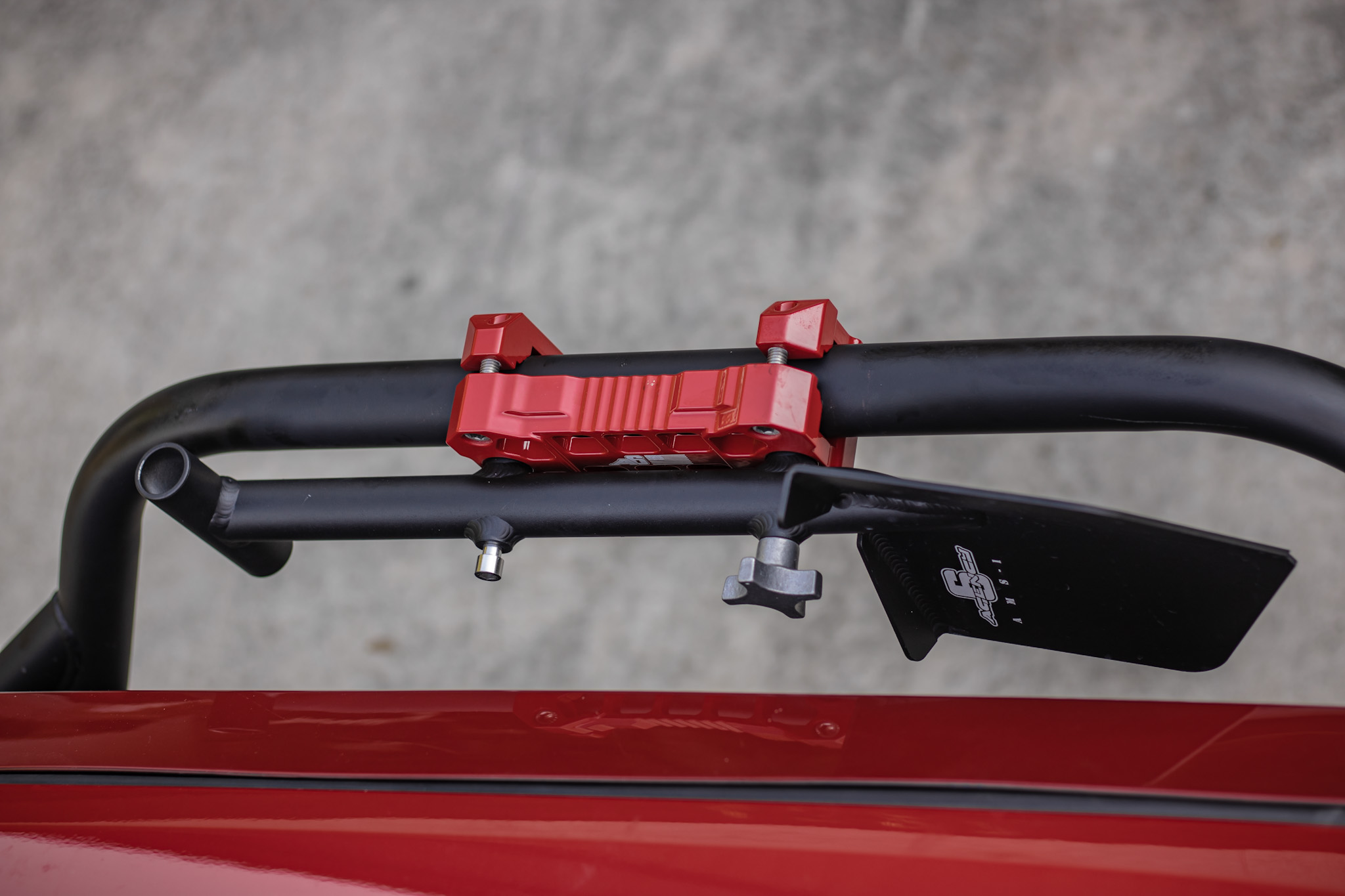 This shovel and mount combo is a solid option if you are in the market for a super functional tool such as this. The quality of this product also speaks for itself.
The ability to mount it to just about anything is what caught my attention. I didn't have to shop around to find a shovel and mount separately. And there are tons of ways to mount this to your truck. It could easily go on a roof rack, hard shell rooftop tent, or a MOLLE panel.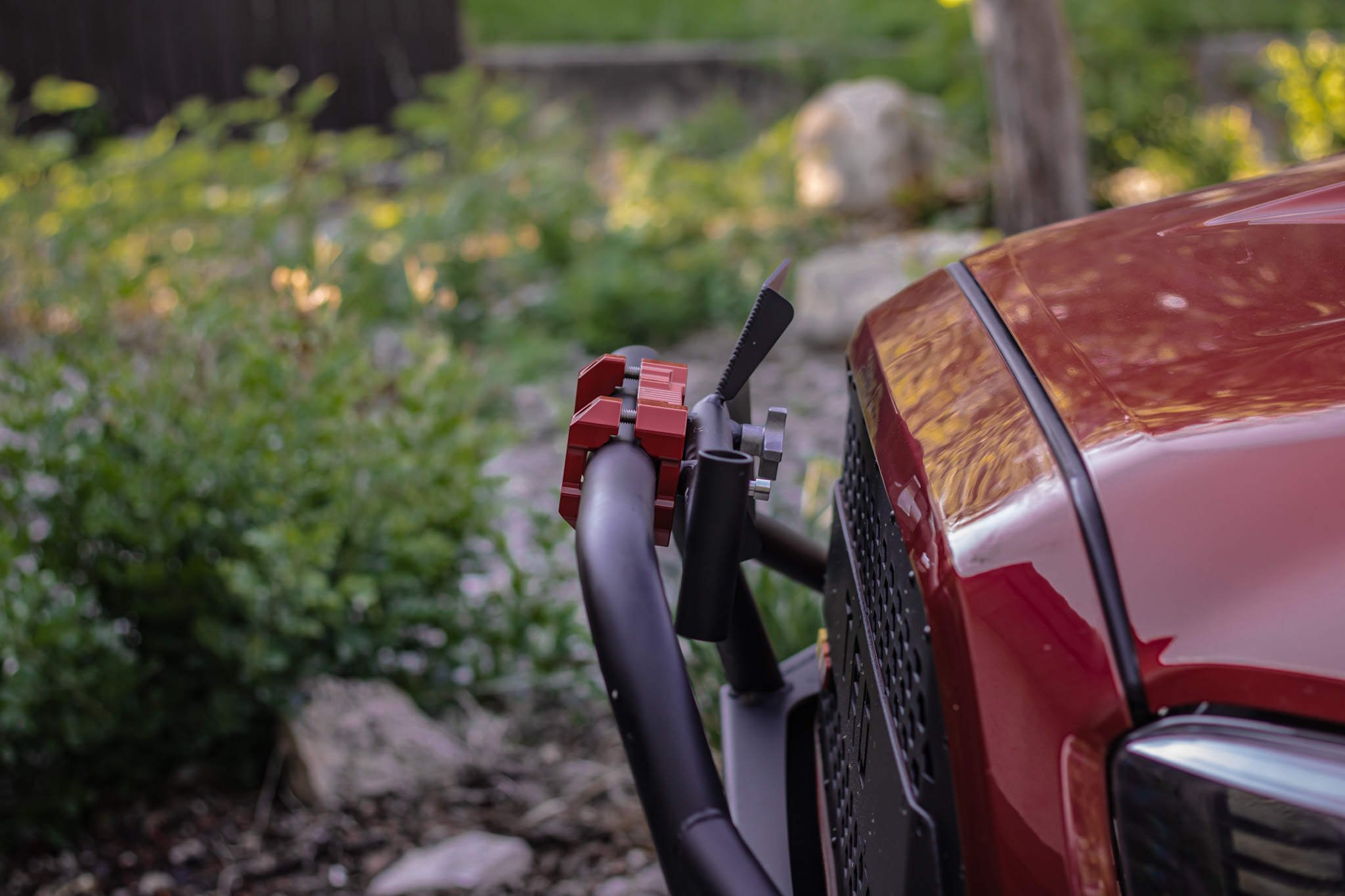 Agency 6 broke the mold with this Adventure Mini Shovel & Mega Mount.
These guys are consistently putting out amazing products! Stoked to run this one on my rig.