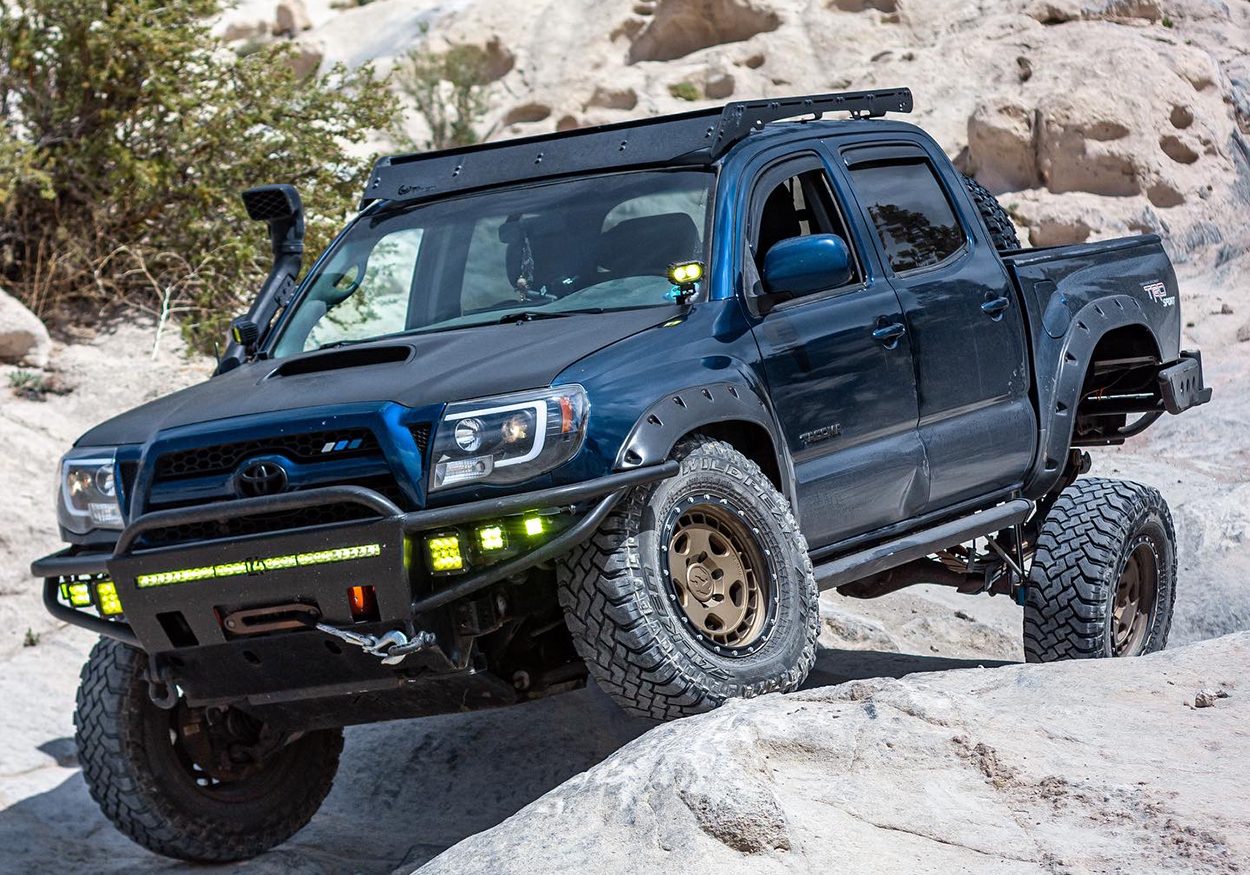 8 Unique Bronze Wheel Setups For 2nd & 3rd Gen Toyota Tacoma – Off-Road & Overland Aftermarket Wheel Setups to Inspire Your Build in 2022
Welcome back to another Taco Tuesday. This week, we are checking out 8 overland purpose-built Tacomas, with bronze wheels. If, after reading this post you're still itching to check out some other setups, take a look at another post we covered on wheels – top Tacoma wheel companies in 2022.
As I mentioned in last week's bronze wheel post on Trail4R; let me just start off by voicing an opinion. Bronze? It's the new black! Black wheels are still a great choice that will work with any color scheme. Going with black and white for that Storm Trooper look? Classic! However, I really think that bronze wheels stand above the rest, especially right now.
Call me crazy, but I think that bronze color wheels go well with any color as well. From a bold color like Lime Rush Metallic to something more mainstream like Midnight Black, bronze just compliments them all so well!
Bronze wheels add that bit of flair to your Tacoma that you didn't know you needed.
Before we go on, we've got something super exciting lined up…
A Relations Race Wheels (RRW) Group Buy (Launches 4/11/22): 25-30% Off!
*** Keep an eye out for an official launch by subscribing to our email list – you can find it at the bottom of this page. ***
8 Bronze Wheels for Tacoma
Do You Need New Wheels?
Do you NEED wheels? Well, no. There are other options for your Tacoma, like wheel spacers.
But wheels drastically impact the look of your truck. Not to mention different options for beadlocks, protection rings, large offsets – the list goes on. These are all things that are much more difficult to achieve without buying a new set of wheels.
Some wheel options can offer weight savings, and options for customization. Be wary of where you purchase wheels from though! There are only a handful of companies that you can trust, and some aftermarket manufacturers make cheap wheels that can negatively impact your performance and safety. Do your research to make sure you know what you're buying.
I already touched on the aesthetics of new wheels, but unless you've made the jump into new wheels before, it's tough to understand how big of a difference they make. It's tough to do a solid wheel upgrade justice with pictures. Slap a solid set of wheels on your truck, some new tires, and add a lift kit, you are in business!
I think you get the point… Let's get into it!
1. John Guerrero (@offroad.brigade) – Stealth Custom Series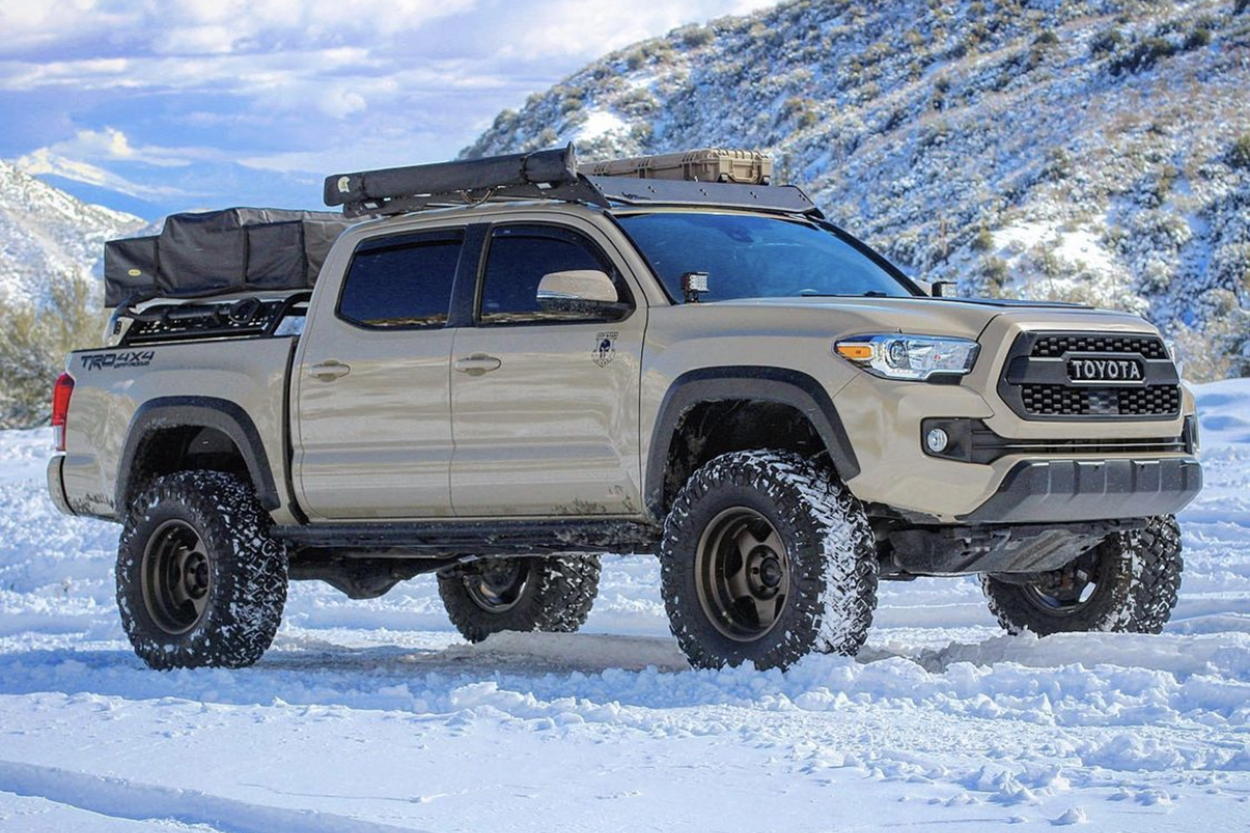 Wheel Specs
Model: F5
Size: 17×9
Offset: -38 mm
Price: ~$245/wheel
What Do You Like About Your Setup?
What I like most about the F5s is the aggressive lip size. This lip really gives the wheel some deep definition that not a lot of other wheels offer. The insane offset gives my Tacoma a super aggressive stance and also helps for stability both on and off-road.
2. Josh Snider (@over.land.taco) – Method Race Wheels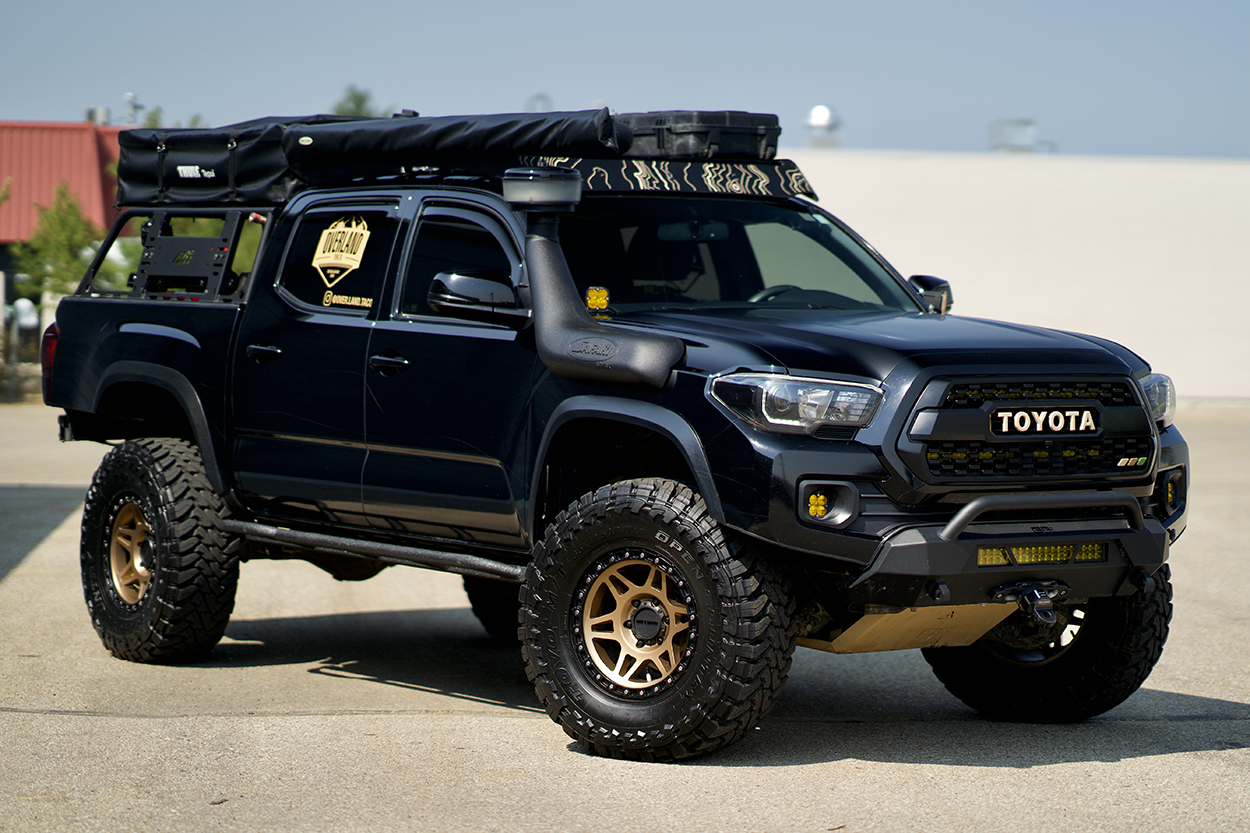 Wheel Specs
Model: 312
Size: 17×8.5
Offset: 0 mm
Price: ~$375/wheel
What Do You Like About Your Setup?
Not only do these wheels look absolutely amazing, but Method's engineering has made a wheel that allows me to air down to 8-9 psi without ever breaking a bead. These wheels have been put through the toughest of weather conditions and harsh trails and the finish still looks as good as new. (minus some rock rash).
These wheels fall into Method Race Wheels' "standard" category, so if you'd like a wheel from them that will air down, even more, you can opt for a true beadlock. For my use case, 8-9 psi is perfect.
3. Joe Pena (@trdilly) – Stealth Custom Series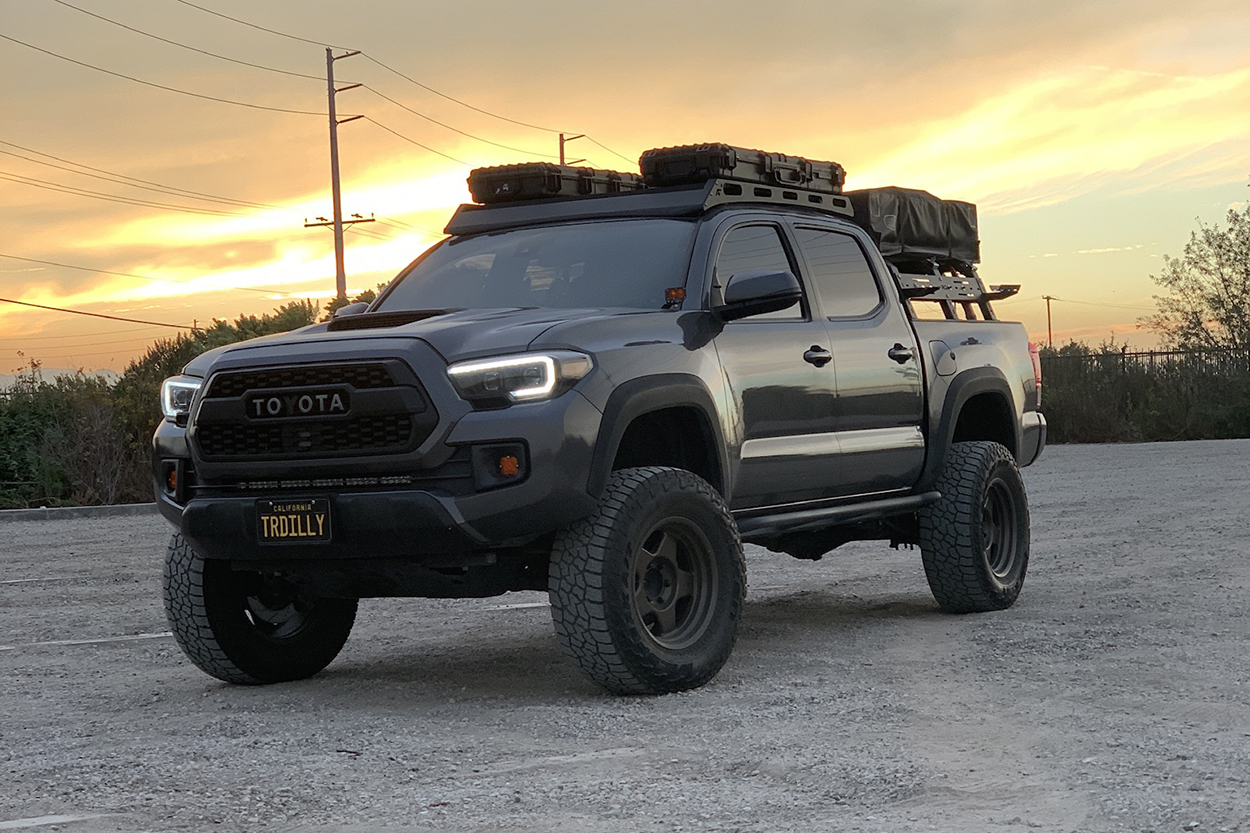 Wheel Specs
Model: F5
Size: 17×8.5
Offset: -10 mm
Price: ~$245/wheel
What Do You Like About Your Setup?
Before I purchased my truck, I already knew that I wanted a wheel with a 5-star racing pattern. The dark bronze makes these wheels a bit difficult to tell what color they are from a distance, especially while driving. They will have you thinking, is it bronze, brown or black? The bronze color also makes my Tacoma's magnetic gray paint pop.
I wanted a unique wheel not many people could get their hands on in 2019. Fast forward 3 years later and it's still very difficult to acquire a set of SCS F5 wheels. Due to their popularity, small releases, and the pandemic manufacturing and shipping restraints, these wheels always get snatched up very quickly.
4. Winfred Escalante Jr. (@thrillerpino) – Rays Volk Racing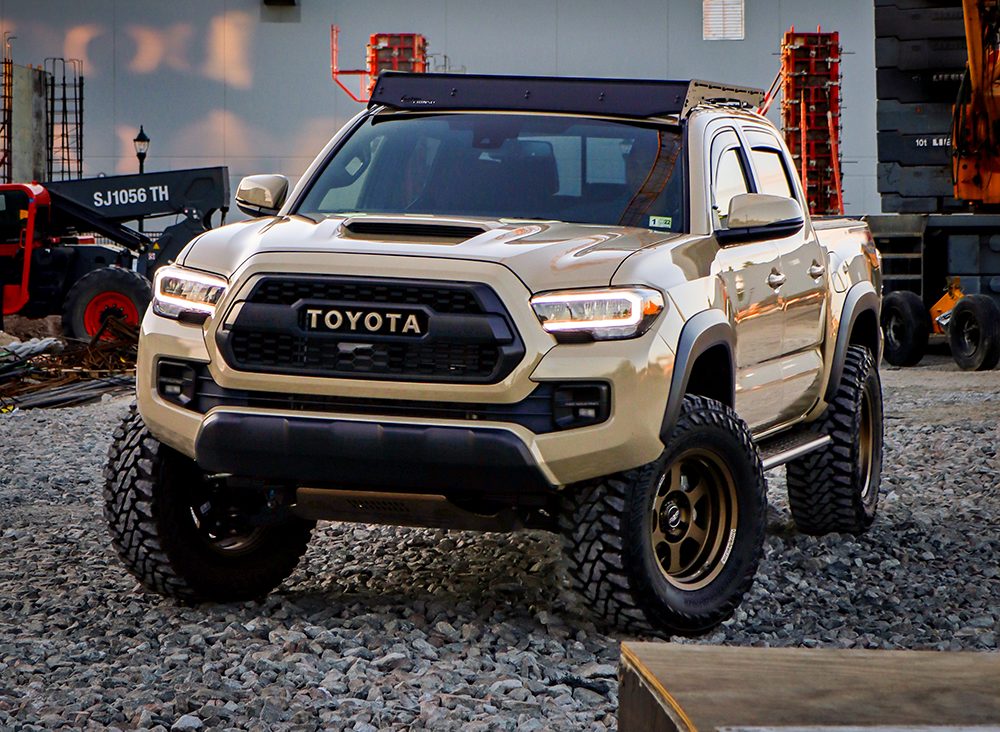 Wheel Specs
Model: TE37XT
Size: 17×8.5
Offset: -10 mm
Price: ~$900/wheel
What Do You Like About Your Setup?
This wheel cannot be mistaken for any other brand, period. Volk Wheels feature a very distinguished design and definitely give my truck a classy, but more aggressive vibe. The contrast of the anodized bronze flows perfectly onto that quicksand paint color. It looks so dang good. What I love the most is that each wheel weighs only 17lbs, which makes it the lightest and strongest wheel ever made for the truck scene!
5. Jake Delger (@jake.delger) – American Racing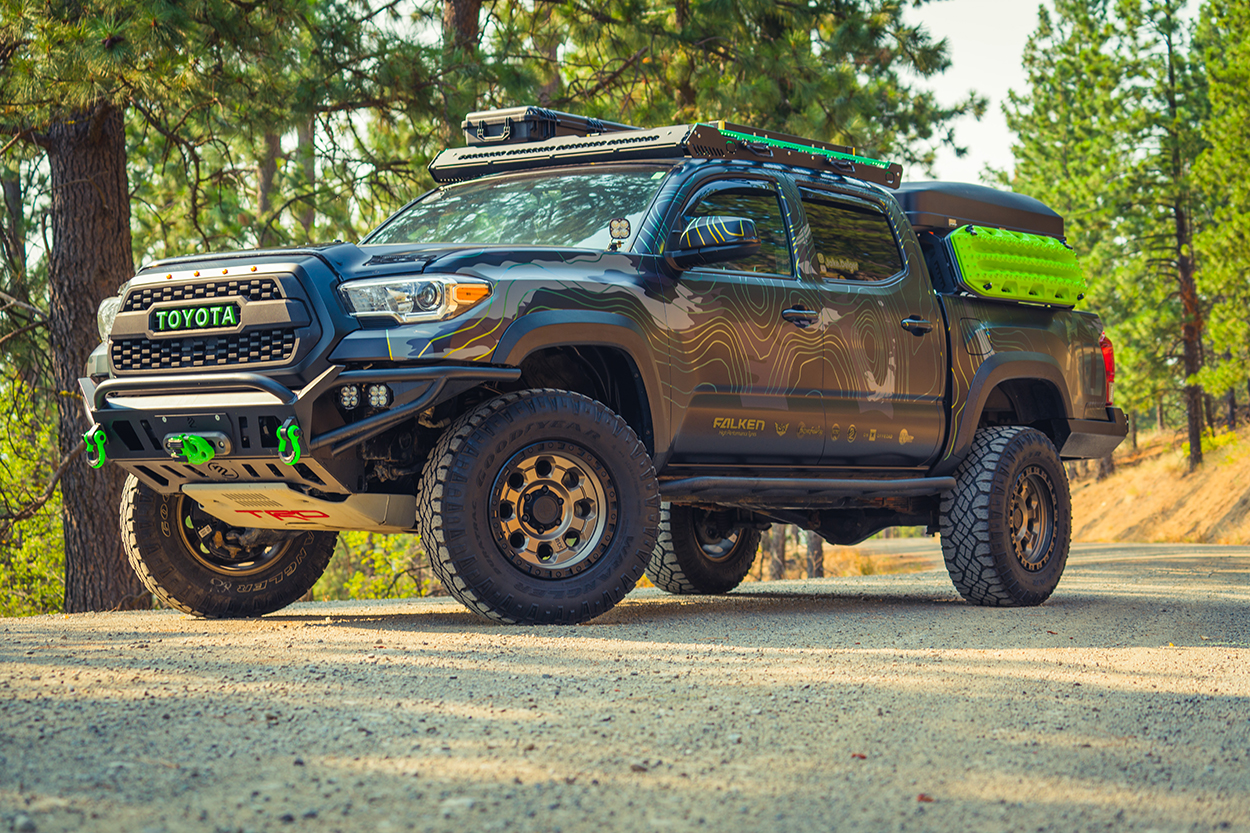 Wheel Specs
Model: AR201
Size: 17×9
Offset: -12 mm
Price: ~$215/wheel
What Do You Like About Your Setup?
The first thing that comes to mind about why I like these wheels, is just how unique they are! I have never seen another person running the same wheels, and that really stands out to me. I like to be unique, as you can see from the rest of my build, so I decided to carry that into the wheels.
The design of the wheels with the bolts going around them is another unique feature compared to what others are currently running. Most wheels right now have a lot of thin spokes whereas these do not, and I like being different!
6. Andrew Giles (@vvorld_demise) – Fifteen52
Wheel Specs
Model: Turbomac HD
Size: 17×8.5
Offset: 0 mm
Price: ~$406/wheel
What Do You Like About Your Setup?
I've owned a lot of Subarus before the Tacoma, so I am no stranger to the bronze wheels scene. I have always wanted a set of Fifteen52 wheels, so when I got this Tacoma, I figured it was time. I went with their Turbomac HD bronze wheels with 0 offset, and love the way they look against my dark blue paint.
7. Jon Gangloff (@trd.jon) – Relations Race Wheels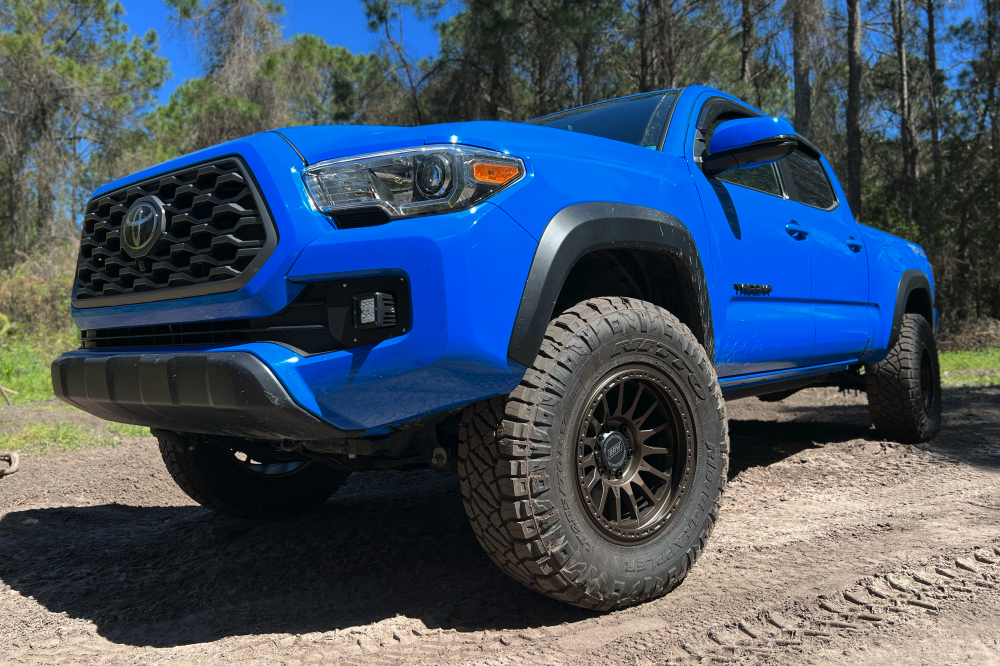 Wheel Specs
Model: RR7-H
Size: 17×8.5
Offset: -12 mm
Price: ~$295/wheel
What Do You Like About Your Setup?
These wheels are super rad, for a variety of reasons. Of course, they look sick! Another big benefit? You can run one single wheel design in so many different ways!
Base wheel alone
Wheel with bolts (black or gold)
With a rock protection ring (steel or aluminum)
With a true beadlock ring (black or gold bolts)
8. Oscar Sanchez (@beeronimomtb) – Falcon Off-Road Wheels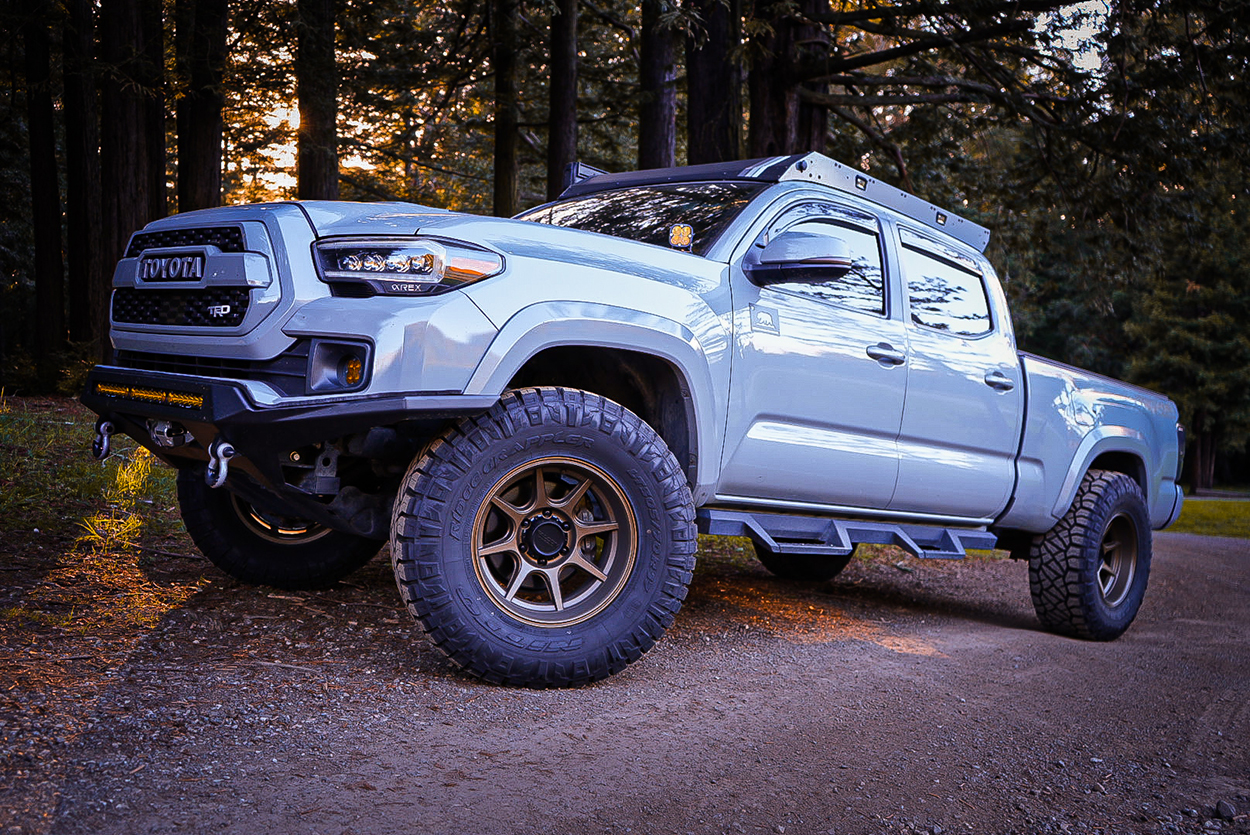 Wheel Specs
Model: T8 "Seeker" Bronze
Size: 17×9
Offset: -38 mm
Price: ~$280/wheel
What Do You Like About Your Setup?
I like that these wheels provide my Tacoma with a great stance. The -38 offset gives my truck the perfect amount of poke. The bronze color fits well with the color of my truck too. The color is just magnificent, they really set my build apart from others. Lastly, I like that they are super easy to clean.
Final Thoughts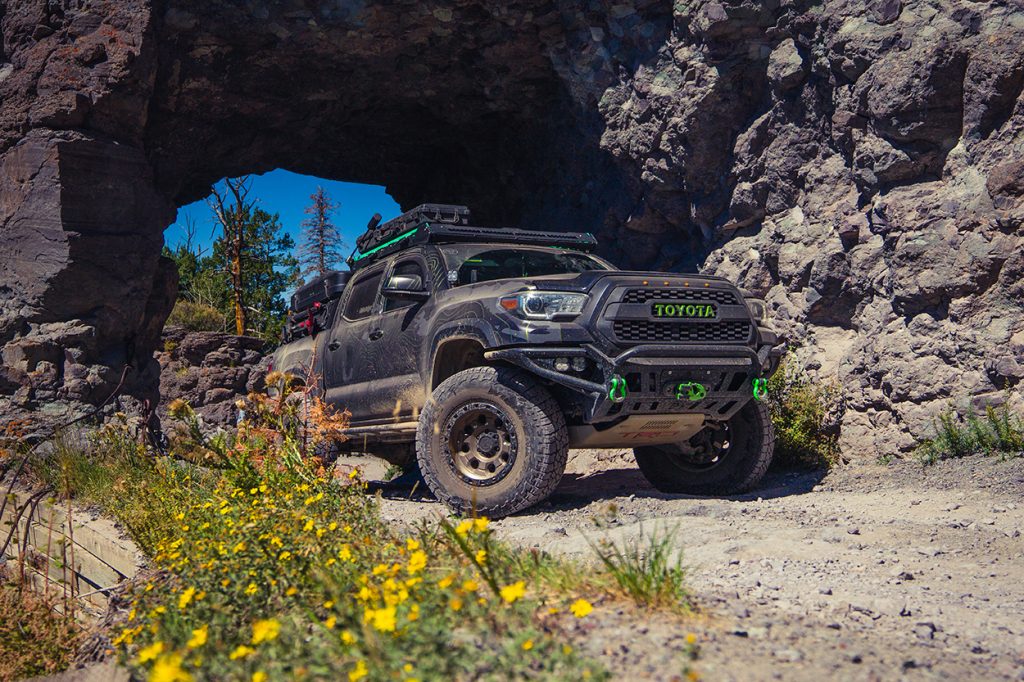 There you have it! I told you bronze wheels are the new hotness. I cannot get enough, as you can see by my submission for my Voodoo Blue Tacoma.
If you want to be featured for Taco Tuesday, submit your build through TrailTacoma.com/Feature. Next week's Taco Tuesday will cover 3rd Gen Tacoma Aftermarket Headlight Options. We're looking for sweet rides to showcase! If this is you and you love your roof rack setup, send in your details because we want to see it.
Thanks for reading guys. I'll see you next week!