Detailed 15,000 Mile Review: Dobinsons Twin Tube 1.5-3" Suspension Lift Kit With Nitrogen-Charged Shocks & Leaf Springs On 3rd Gen Toyota Tacoma
A lift kit is one of the first things you're most likely going to research when starting your build. Many of us are out there are trying to find the best bang for buck suspension kit that will get us going off-road without breaking our wallets in half.
After hours of research, I stumbled upon Dobinsons, a company born in the outback. Built and tested in the heart of off-roading. I looked deeper into Dobinsons and saw a lot of positive reviews on their highest tier suspension, the MRRs, but not many reviews on their budget options. Not having the money to buy the MRRs, I decided to try out their most budget-friendly kit offered, the nitro-charged Dobinsons twin tube.
There are several advantages to this budget-friendly upgrade over your stock suspension. First, they offer larger shock bodies and bores. This allows for more oil volume for reduced shock fade compared to stock. Paired with better valving, these twin tube shocks resist fading far longer over rough terrain.
The lower shock body arms that connect to the lower control arms (LCAs) are also beefier than the stock ones, so they'll withstand more trail abuse before breaking. The coil seats on the twin tubes are non-adjustable, so your front coils will provide your lift height.
I've been running this setup for just about a year now and put them through almost every kind of terrain you could find in California. I will try to touch on everything I've learned about Dobinsons' budget-friendly option. Just for clarity, this review is for a 3rd Gen Tacoma, but the kit fits the 2nd Gen as well. This goes for the short bed, not the long bed.
Find It Online
2nd & 3rd Gen (2005+) Toyota Tacoma Dobinsons 1.5-3″ Twin Tube Lift Kit: Check Price
Dobinsons Twin Tube Lift Kit Review
Twin Tube Suspension Kit Options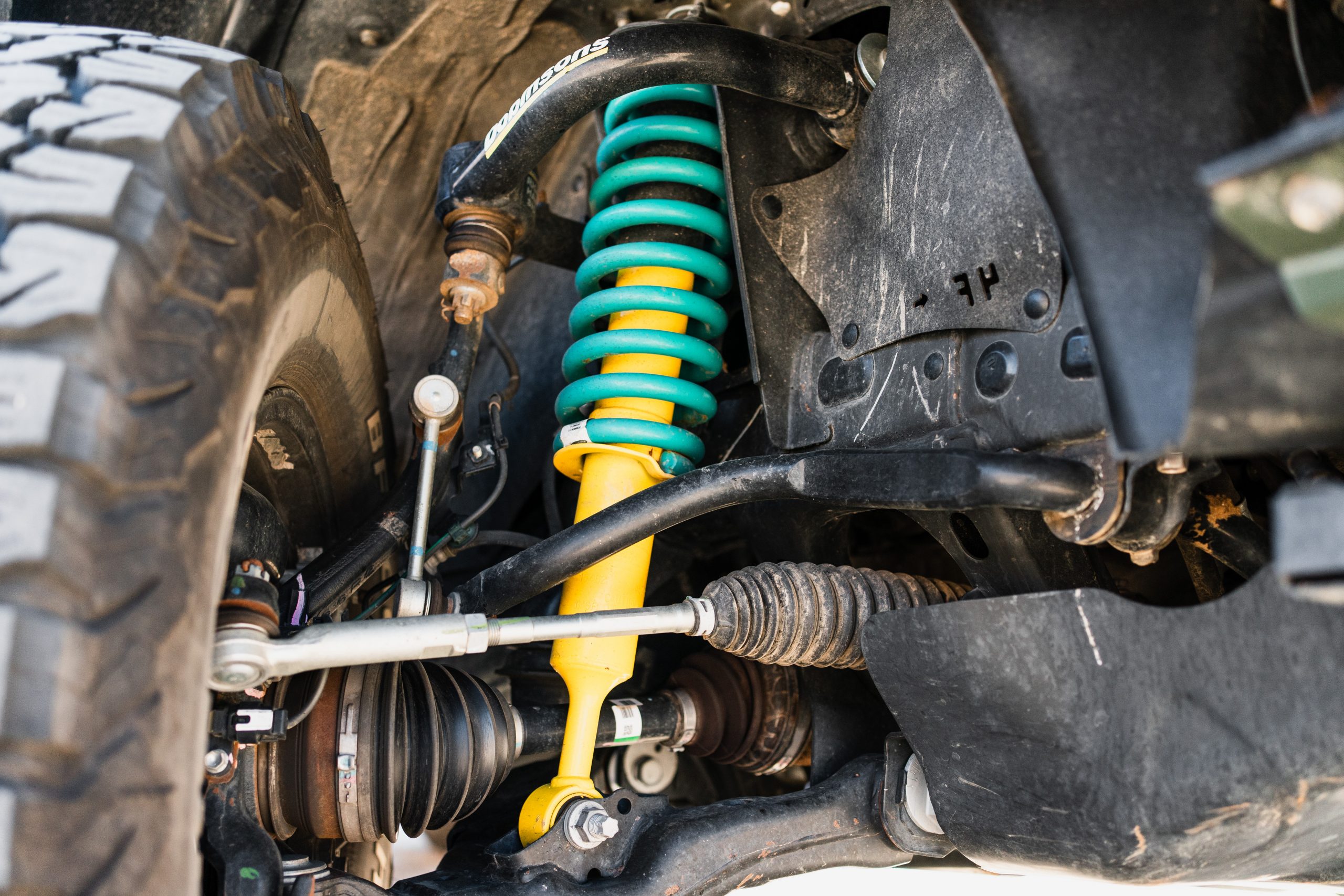 When I bought this kit, my truck was bone stock, so it was fairly straightforward on what options I needed. Dobinsons offers many different combinations of suspension components, so it's easy to get lost in all of the information. The good thing is they're quick to respond on their Instagram or their company email address.
Side note, when you're trying to budget out a lift kit, make sure to include labor costs if you're planning on having it installed by a local shop. If you want to do the installation at home, Dobinsons gives you the option to purchase additional parts and have them assemble the shocks for you to eliminate some of the specialty tools you'd need to put them together.
Note: Even though the heavier load options provide more lift with stock weight, keep in mind that it also means they will ride extra firm without the extra weight they were designed to support.
Let's break down all the different options…
Coil Colors:
Teal (The signature Dobinsons color)
Black
Red
Shock Colors:
Front Springs:
C59-302 – 1.6" lift with stock front end
C59-314 – 2.0" lift with medium load front end

2.5″ lift with stock front end

C59-352 – 2.0" lift with heavy load (110-240lbs) front end

2.4" lift with stock front end

C59-354 – 2.4" lift with heavy load (110-240lbs) front end

2.75" lift with stock front end
Front Shocks:
GS59-221 twin-tube nitro charged, no extra lift
GS59-220 twin-tube nitro charged, adds 1" lift of height to coils
Rear Leaf Springs:
L59-110-R – 2.1" lift light / medium load
L59-111-R – 2.1" lift heavy load 600 – 800lb consistent load
L59-112-R – 2.1" lift heavy load 800 – 1210lb consistent load
Optional add-a-leafs are available to bump each leaf pack up a load level.

For example, The L59-113–R-R6 AAL bumps the 112 pack up to a 1210-1450lb consistent load.
Rear Shocks:
GS59-940 – twin-tube nitro charged, good for 2" – 3" of lift
Front Optional Parts:
UCA59-003K – upper control arm kit with ball joint
SC59-001 – new top mounts with hardware to replace the OEM top mounts

If you don't purchase these, the shocks will come with no top hats and will utilize the OEM mounts.

DD59-527K – diff drop kit recommended for a 2.5" lift and up
BS59-560 – adjustable bump stops
PS59-4030 – 1/4 top mount strut spacer to correct the infamous Toyota lean
SE59-524K – sway bar relocation bracket
Front Assembly Options:
Front shock assembly (New top mount purchase required).
BJPRESS – pressed in pair of ball joints into the UCA (Requires UCA purchase)
Rear Optional Parts:
SP59-060 – grease-able bolts for shackle end
My Setup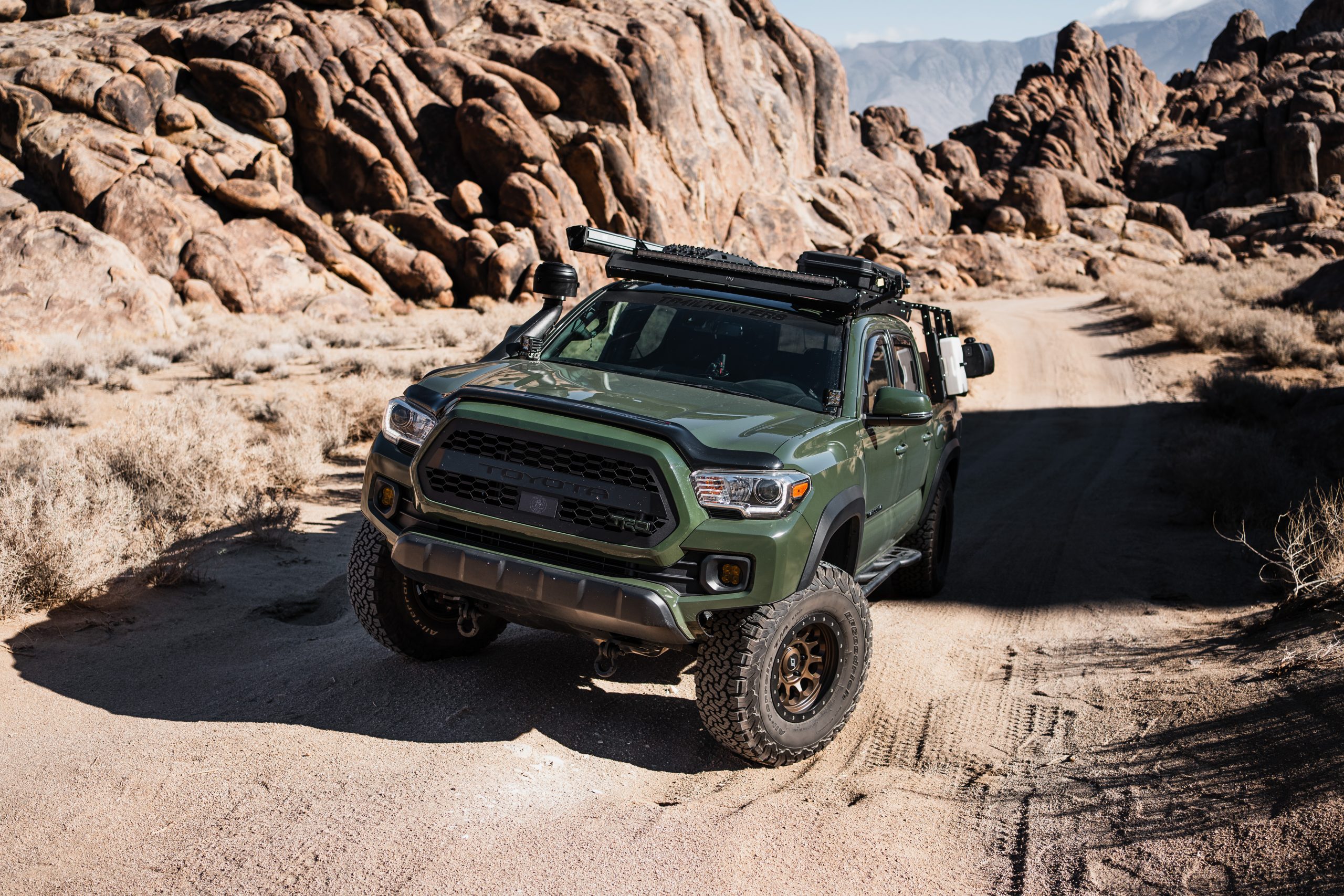 I'm still running the same setup a year later, just with Supersprings Sumosprings (bump stops). Here is how I configured my kit:
Teal coil color (had to go with the signature teal)
Shock color yellow (adds some pop under there)
C59-314 – 1.6" lift, stock front end
GS59-220 – twin-tube nitro charged 1" extra lift to the front coil
L59-111-R – 2.1" lift light / medium rear leaf
GS59-940 – twin-tube nitro charged, suitable for a 2" – 3" lift
I opted to buy the upper control arms and the grease-able bolts for the rear leaf springs while I was at it. I didn't buy the top mounts because I knew I would have my local 4×4 shop do the installation. They would be able to utilize the OEM top mounts for the shocks. After doing more research, I didn't buy the diff drop kit either, but that's up to you and your tolerances for CV failures.
1 Year Of Trails, How Have They Held Up?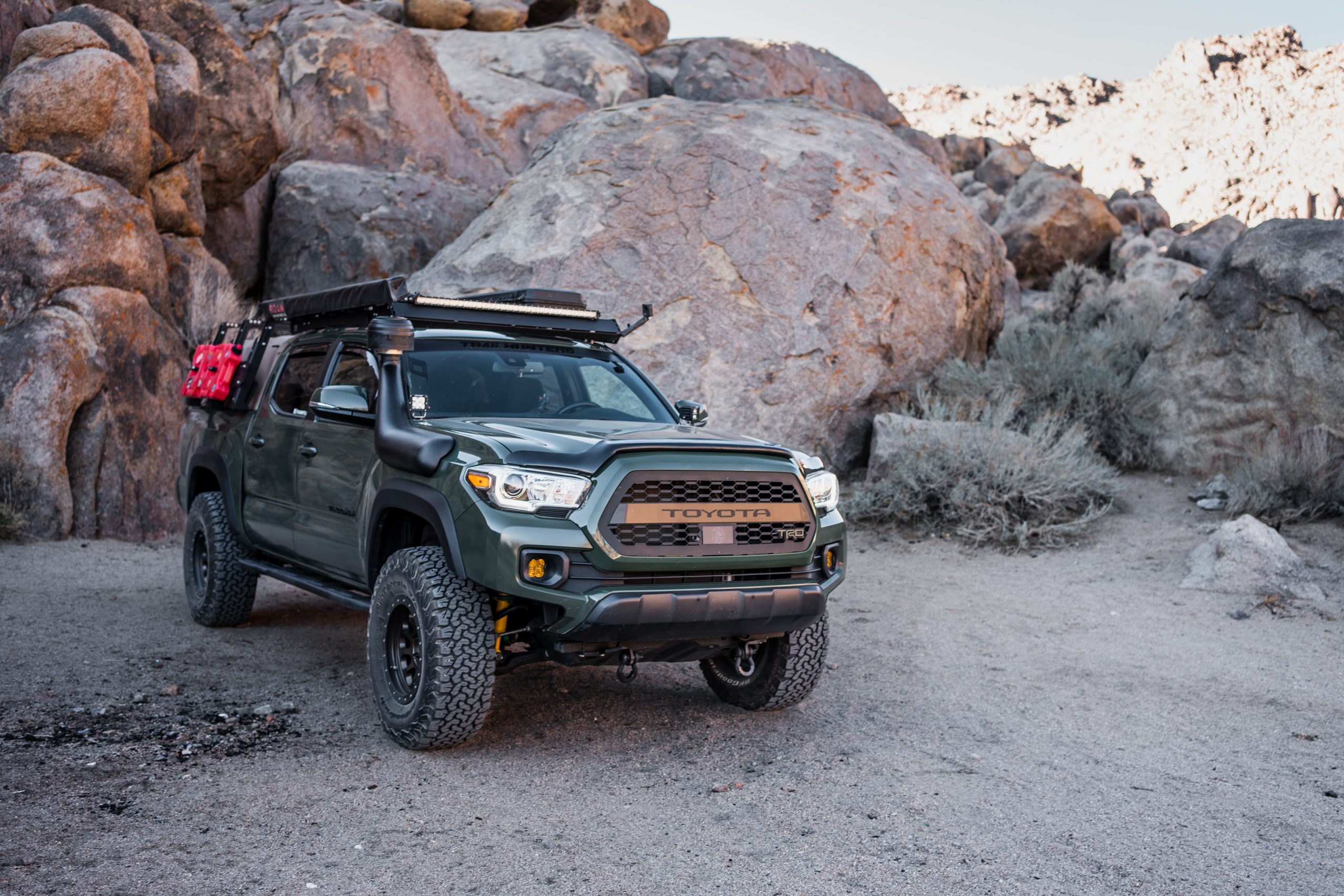 The rig is currently sitting at about 17,000 miles, and 15,000 of those miles are from driving to a trailhead and exploring a trail. They've held up quite nicely. I've experienced zero squeaks or rattles. The leaf springs keep their shape, unlike the OEM Tacoma springs, which are flat when weighed down. They do have a tiny bit of surface rust and paint chips on the struts due to rocks hitting them, but that's a fairly common issue with many kits.
On-Road Performance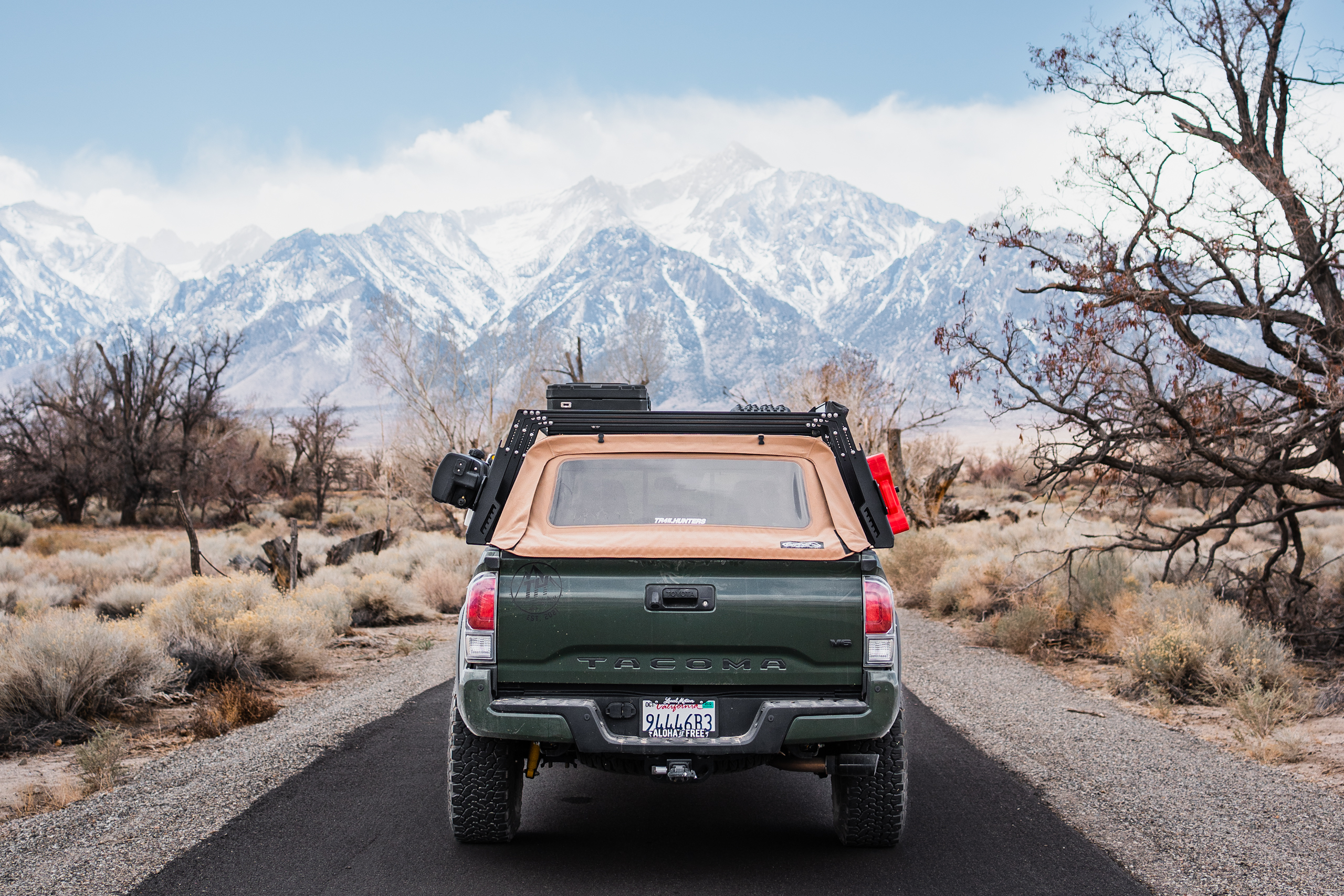 Unloaded, the truck suspension is pretty stiff and jarring at times. The rig does feel more stable, and it did alleviate some body roll. Weighed down with camping gear, the ride is much more comfortable. Nothing really to complain about on this end.
Off-Road Performance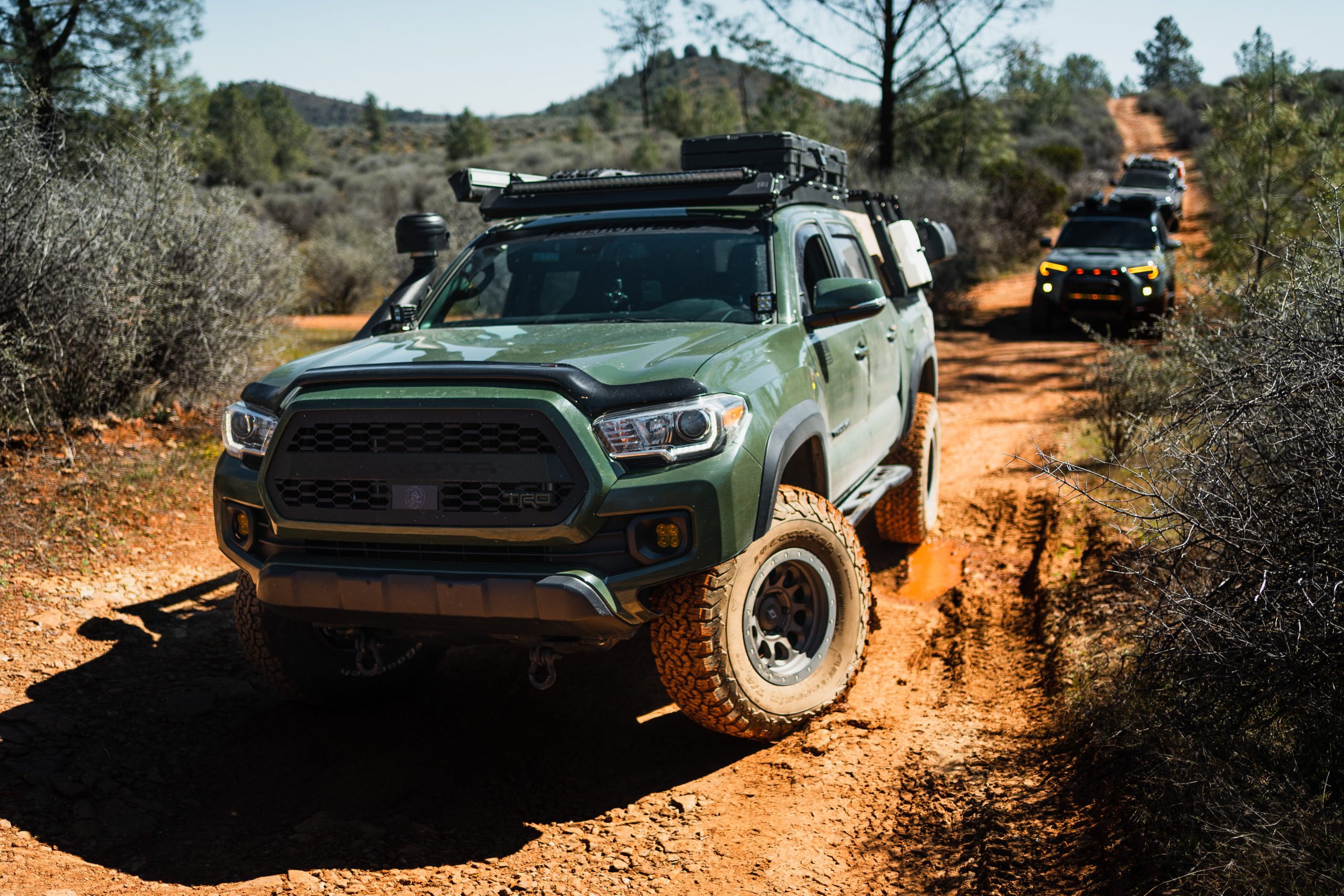 Here's where things get pretty interesting. First off, the twin tubes give just as much suspension travel as any mid-travel suspension on the market. They do an excellent job at soaking up the big bumps, dips and driving on uneven terrain. The setup really does its best work on the slower, more technical sections of the trail.
On higher speed sections over washboard and rocky roads, the suspension really stiffens up. I've ridden in similar budget setups, and they handle washboard a bit better than these twin tubes. There have been a few times where I've had to slow down to a crawl or even pull over to take a break from all the vibrations. I've recently experimented with running a lower psi in my tires, it definitely does help, but I wouldn't recommend going too low as the tires heat up faster.
Final Thoughts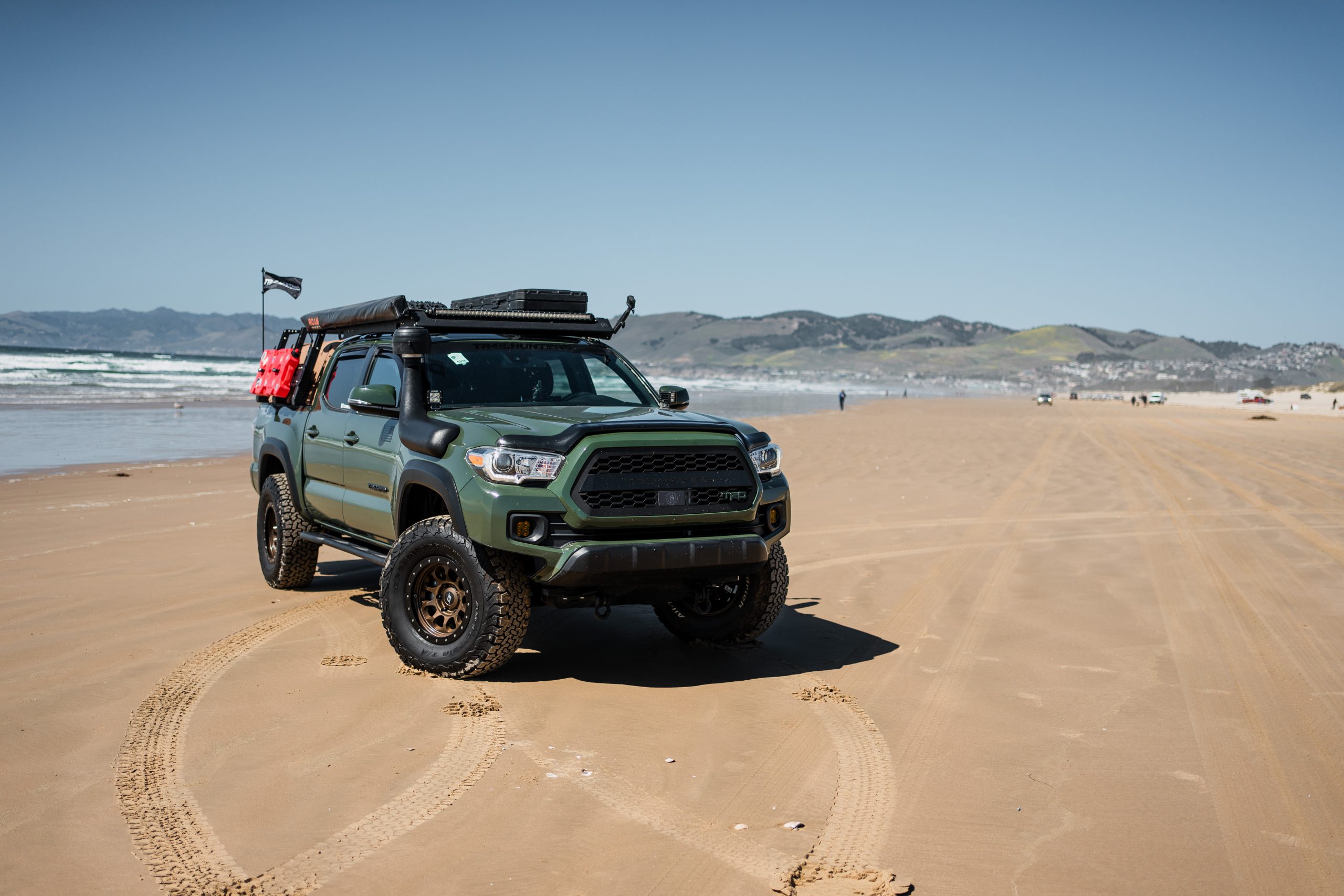 For the most part, I've enjoyed the Dobinsons twin tube setup. They have fulfilled their purpose of giving me the necessities to get my rig off-road while staying within my budget. For a budget kit with a full leaf pack and not an add a leaf, I can't complain.
For 90% of the weekend trail warriors and overlanders on a budget, this kit is more than enough. I've had zero issues, and they get the job done pretty well. Their customer service has been great and super helpful when it came down to choosing options.
Would I recommend the twin tubes to anyone? I would if they were on a strict budget and need full leaf springs. But Dobinsons now offers their IMS suspension in a kit, for about $500 more, and I would wholeheartedly recommend that over the twin tubes.
I'm hoping this helped out those of you interested in this kit and helped you decide if you wanted to shoot your shot. If you have any questions feel free to ask!