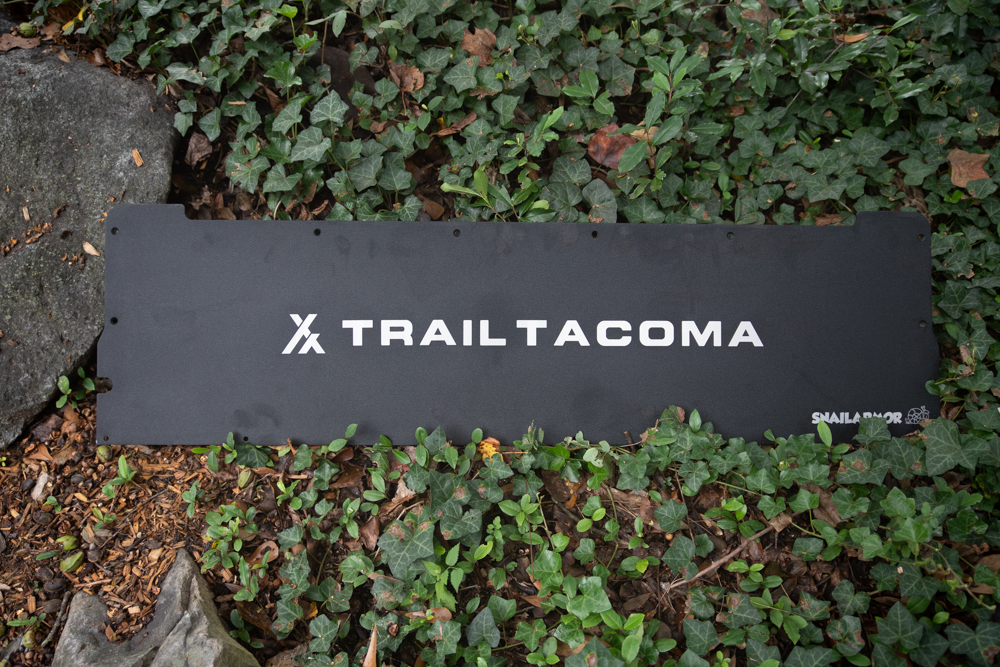 4 Popular Tailgate Panel Upgrade Options for 2nd & 3rd Gen (2005+) Toyota Tacoma – Complete Overview + Buyer's Guide
There's a part of our Tacomas that is the source of many complaints, and that's the plastic tailgate panel. The only actual use for the stock tailgate panel is keeping track of hardware when you're working on something back there. That's it. The rest of the time, it spills your drinks, leaves your camp stove uneven, and destroys your knees. Basically, it needs to go… But what do you replace it with?
There are a few excellent options out there. In this post, I'll break down the most popular ones, so you don't have to spend your time going back and forth between browser tabs.
What Is A Tailgate Insert/Replacement?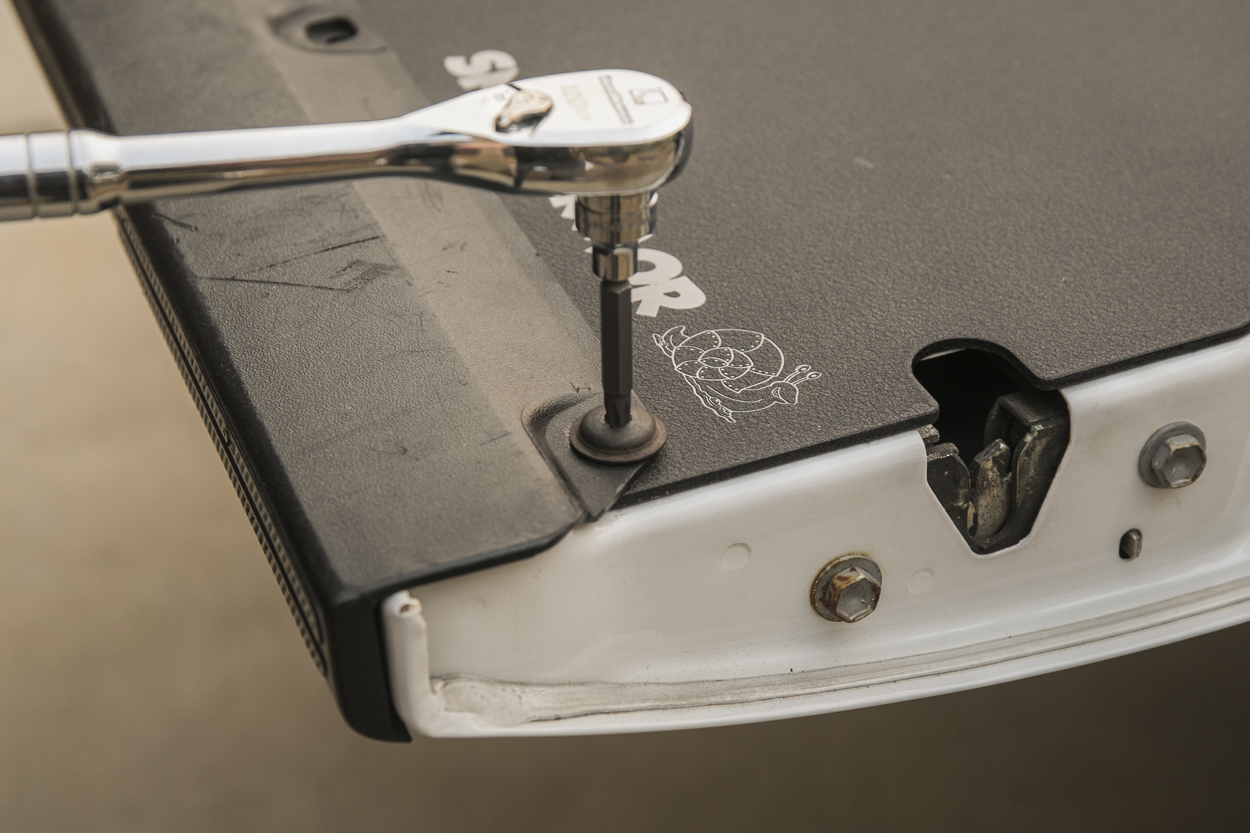 Whether you want to call these tailgate panels, inserts, replacements, or upgrades, the idea is pretty much the same. These upgraded tailgate panels are pieces of metal or plastic that replace the rigid, uneven plastic on the inside of the tailgate that comes from the factory. If you have ever crawled up into your bed or done practically anything on the tailgate, you will know it is inconvenient. So what should you look for?
First things first, consider what's driving you to replace your tailgate panel. Answering this question will get you halfway there.
Do you want a cup holder? Do you want to use it as a cutting board? Or drop hot pans on it? Is traction important? Maybe you just want a flat surface. Or is customization what you're after? Perhaps you want a custom laser-etched logo. You'd want a plastic option if you want to use it as a cutting board. If you want to put a hot pan down, then a metal panel is for you. Make sure to consider how you will use your panel.
Once you figure this out, you can pick from some of the options I will lay out below. Let's get into it.
1. SnailArmor Tailgate Flat Panel

Find It Online
This is what I have on my truck. I picked it up because I wanted a truly flat surface. This panel has counter sunk screws making it the flattest tailgate replacement on the market. Although this saves your knees, it means there are no cup holders. I don't find this to be much of an issue because I don't usually stop for a drink on a hill steep enough to make my beverage slide off the tailgate.
SnailArmor made its panel out of aluminum which mitigates issues with rust or corrosion. The metal makeup also makes this panel very heat resistant, while its power coat provides ample traction and a long-lasting clean look. In my opinion, the best feature is how customizable SnailArmor's tailgate is. You can send them a design, and they will etch it into your tailgate. How rad is that?! This panel is also the most reasonably priced one on this list.
Check out Brenan's install and review post for the SnailArmor Tacoma Tailgate Panel here.
PROS
Countersunk screws mean the surface is truly flat
Aluminum mitigates corrosion issues
Lightweight
Laser etching customization options
Lowest price
CONS
No cup holders
Aluminum surface not great for cutting
No compartments/cutouts for small items
2. Mountain Hatch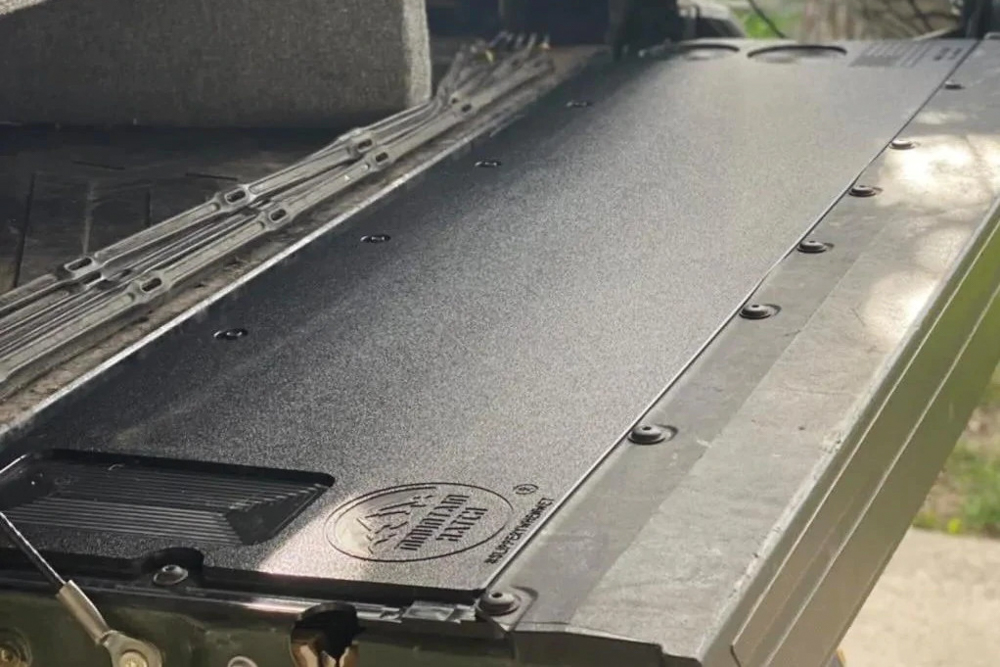 Find It Online
Mountain Hatch has got to be one of the fan favorites out there. Its heavy-duty plastic makes it durable and long-lasting, not to mention food safe! The Mountain Hatch features four shallow cup holders. Just deep enough to keep your drinks in place without them sliding away on a gentle slope while not too deep to take away from valuable space.
The biggest advantage of the Mountain Hatch is that you can use it as a cutting board. Just be aware that you'll have to clean it before and after you prep food directly on top. There are some downsides, though. While it's great for prepping food, I wouldn't put my hot cast iron pan directly on it. And because the Mountain Hatch is designed like a cutting board, its smooth surface can make it very slippery when wet. This choice is also heavier than an aluminum panel.
PROS
Food-safe material
Heavy-duty plastic offers great cutting surface and no corrosion issues
Spots for drinks or hardware
Multiple color options
CONS
Smooth surface, can be slippery in wet or icy conditions
Plastic material not very heat resistant
Heavier, thicker material
3. AL Offroad Trailgate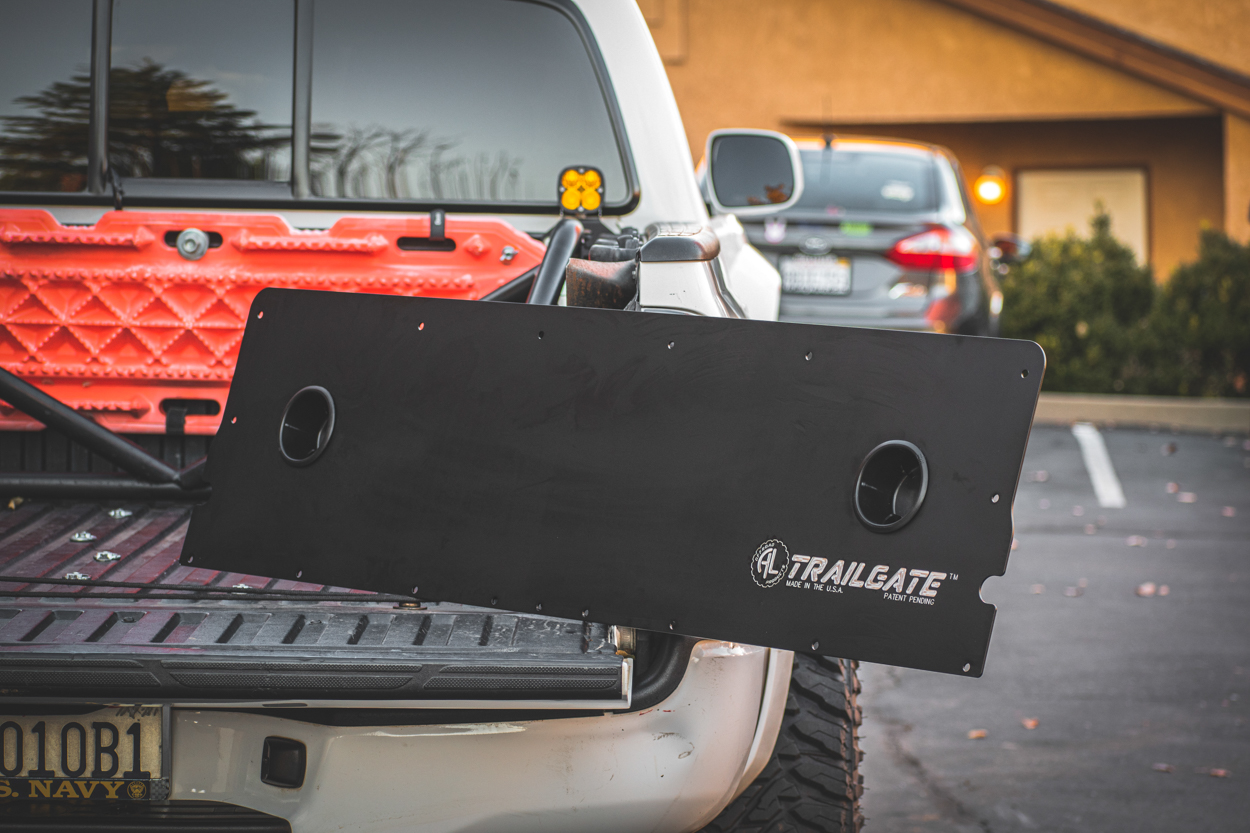 Find It Online
Like the Snail Armor, the AL Offroad Trailgate is also made from 1/8″ thick aluminum. The Trailgate, however, has some extra custom options. You can add a standard flat panel or two cupholders in addition to your color choice of powder coat. The optional cup holders are deep, so you'll never have to worry about your drink falling out. The aluminum construction makes it incredibly heat resistant, and the textured powder coating helps with traction when you need to stand on it. However, a key difference in comparison to the SnailArmor is that the Trailgate doesn't use countersunk screws and therefore is not truly flat.
Check out Kevin's post for the AL Offroad Trailgate here.
PROS
Aluminum is heat resistant
Two deep cup holders for drinks or hardware storage
Textured powder coat
Customization in terms of color and cup holder options
Won't rust
Lightweight
CONS
Metal surface not great for cutting
Screws not counter-sunk, so surface not completely flat
Most expensive option
4. All-Pro Off-Road Overland Tailgate Table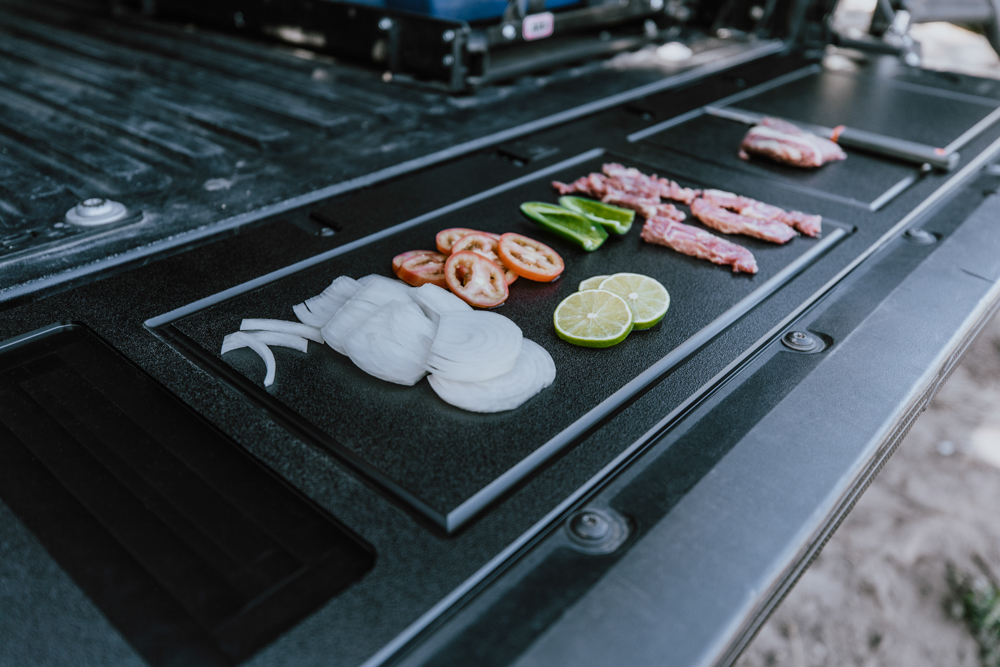 Find It Online
A product that is newer to the market, All-Pro offers another heavy-duty food-safe plastic tailgate panel that is very similar to the Mountain Hatch but different at the same time. It has two shallow cup holders on one side that will keep your drinks in place and a shallow rectangular tray on the other side you can use to stop small things from getting away from you!
All-Pro Off-Road offers two versions. One with a smooth surface and one with two cutting board sections. I love this. The cutting board areas are surrounded by a gutter that will catch extra juices and stop them from making a mess and cross-contaminating other food. Anyone who's worked in a restaurant knows how important that can be.
PROS
Food-safe material
Designated cutting board sections
Heavy-duty plastic offers great cutting surface and no corrosion issues
Slots for drinks or hardware storage
Lower overall cost
CONS
Smooth surface can get slippery
Plastic material not heat resistant
Heavier plastic material
Installing A New Panel

Once you've chosen what tailgate panel is best for you, it's time to install it, which can't get much more straightforward. All tailgate panels are held down with a bunch of T30 Torx screws. Just take them out and replace the panel. As easy as that.
Final Thoughts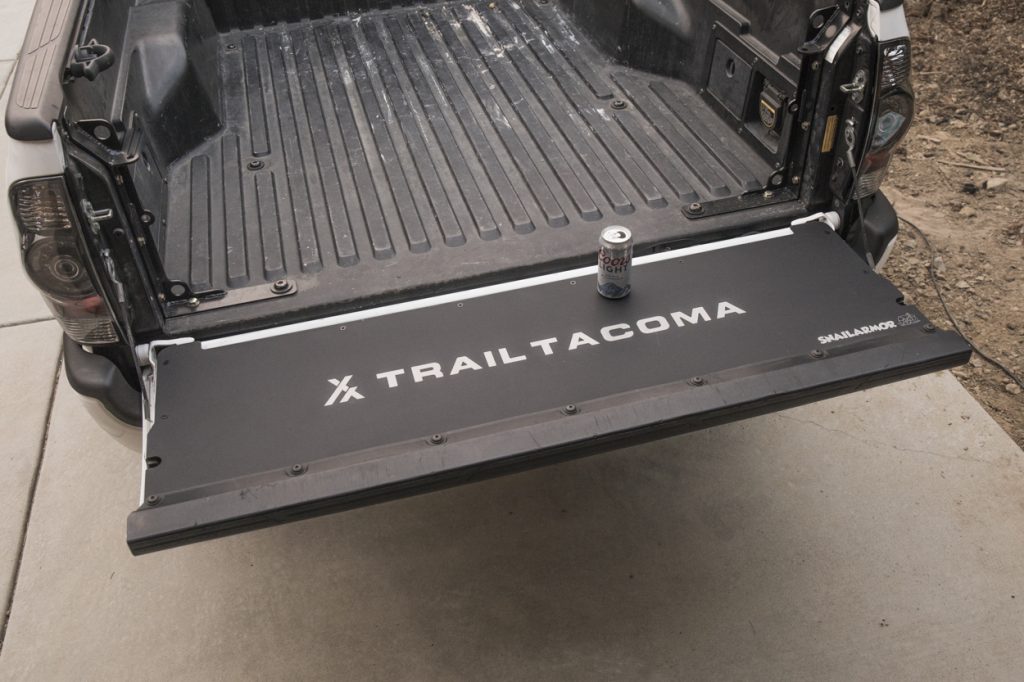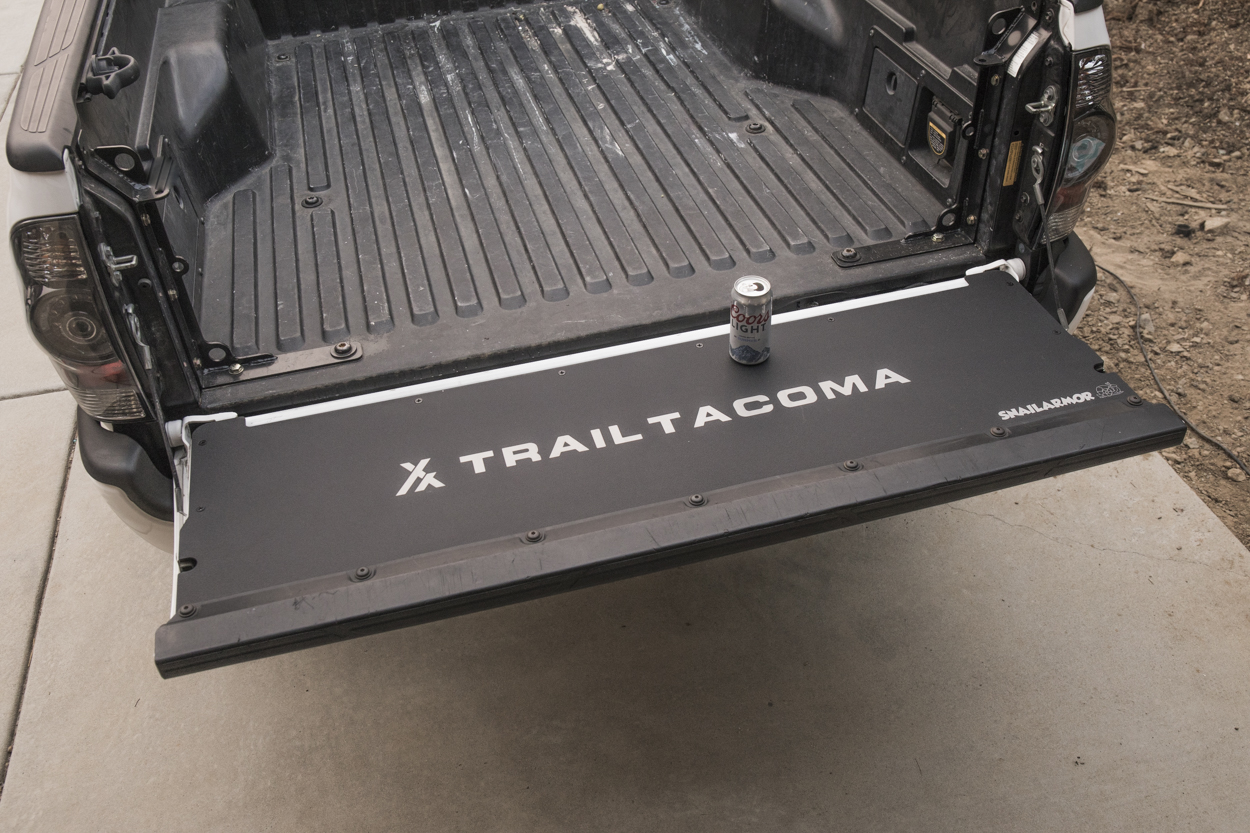 These are all great options, but ultimately the best choice is one that suits your needs. You don't want to buy a panel with no cup holders and then realize you really wanted cup holders. My advice is to think about how you're currently using your tailgate and what you wish you could do with it. Then you'll be on the right track.
With influencer marketing making people want what the other guy has, it's easy to forget that everyone has different needs and wants for their tailgate panel. Hopefully, this helps you pick the right product for you. Whatever the reason, and whichever you choose, you'll wonder why you waited so long to put one in.