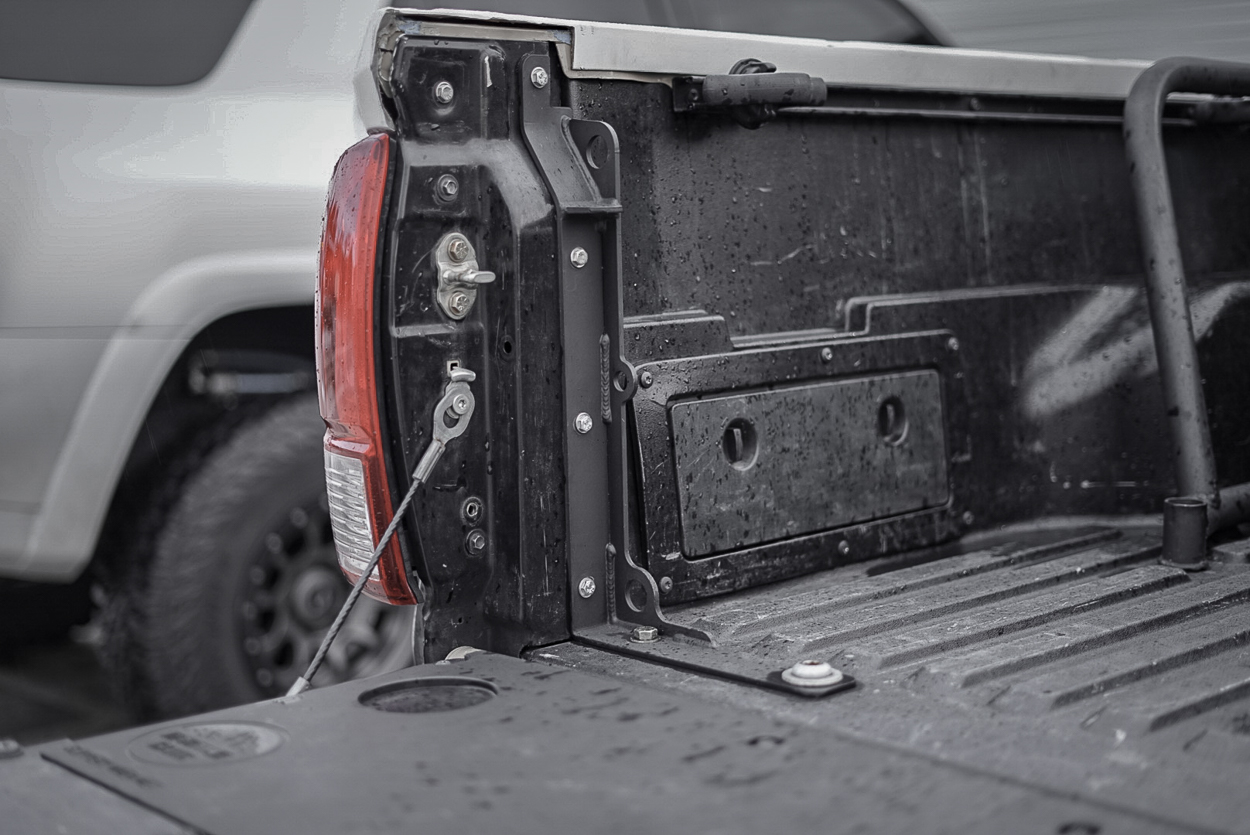 Popular Bed Stiffener Options For 2nd Gen (2005-2015) & 3rd Gen (2016+) Tacoma – Detailed Buyer's Guide + Product Overview
When you are building your Tacoma out for off-road, camping, or utility use, the weight of your truck can quickly add up – and so can the stress your bed experiences. Whether it be a bed rack and tent, a camper shell, or even regular off-road use, we place a lot of extra demand on our bedsides.
To avoid any damage from long-term use, many Tacoma owners install bed stiffeners to support the structure of our bedsides. This post will cover everything you need to know about bed stiffeners and the 10 best options on the market.
What Are Bed Stiffeners?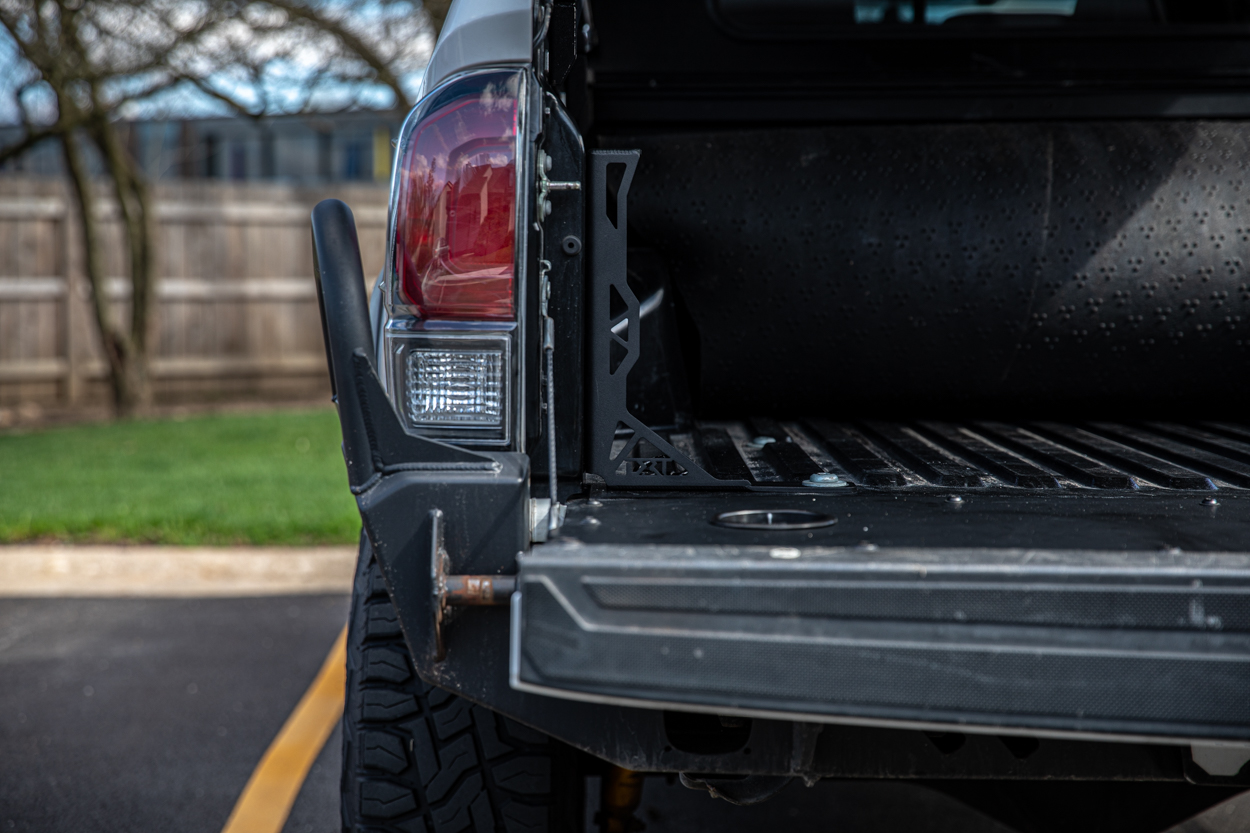 Bed stiffeners are essentially reinforced metal L-brackets that bolt into the rear corners of your Tacoma to improve bedside strength. This becomes especially important when you add gear or a rooftop tent to the back.
All of this weight can cause the bedsides to flex, and over time they have the potential to crack and deform. The support you gain from the steel bed stiffeners will limit this flex and prevent damage with repeated abuse. Think of it as protection of your investment in your Tacoma.
Do I Really Need Bed Stiffeners?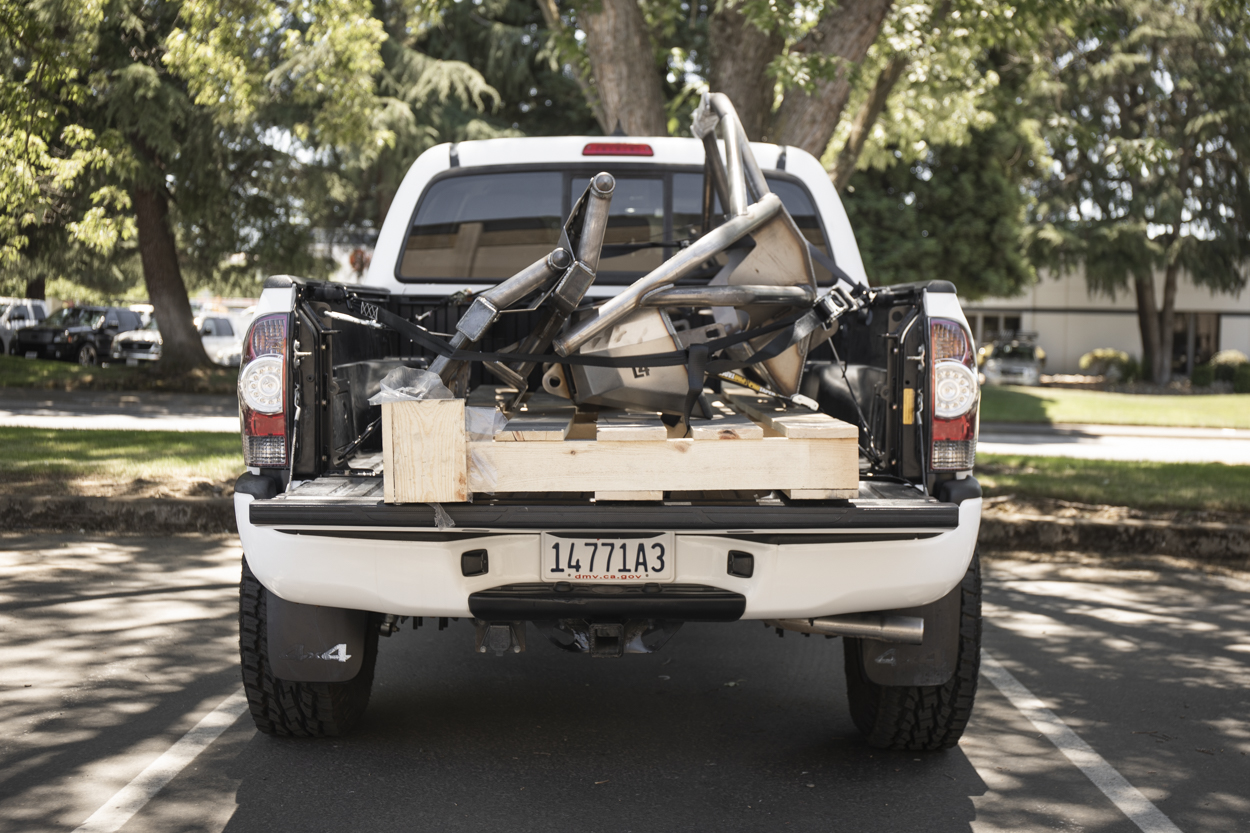 These will be important if you have a rooftop tent or any weight on the back of your truck. It can be easy not to spend money on products that don't immediately impact the looks of your truck.
But, think of bed stiffeners as a preventative measure. Spending around $150 on them can save you hundreds in repairs if your bed cracks under pressure. If you never have weight over the bed of your Tacoma, then you may not find a need for them unless you wheel your truck hard and see a lot of rear-end flexing.
If you consistently load heavy-weight items onto your bed or leave items like a camper shell on your Tacoma, this is one of those must-have accessories.
When Do I Need Them?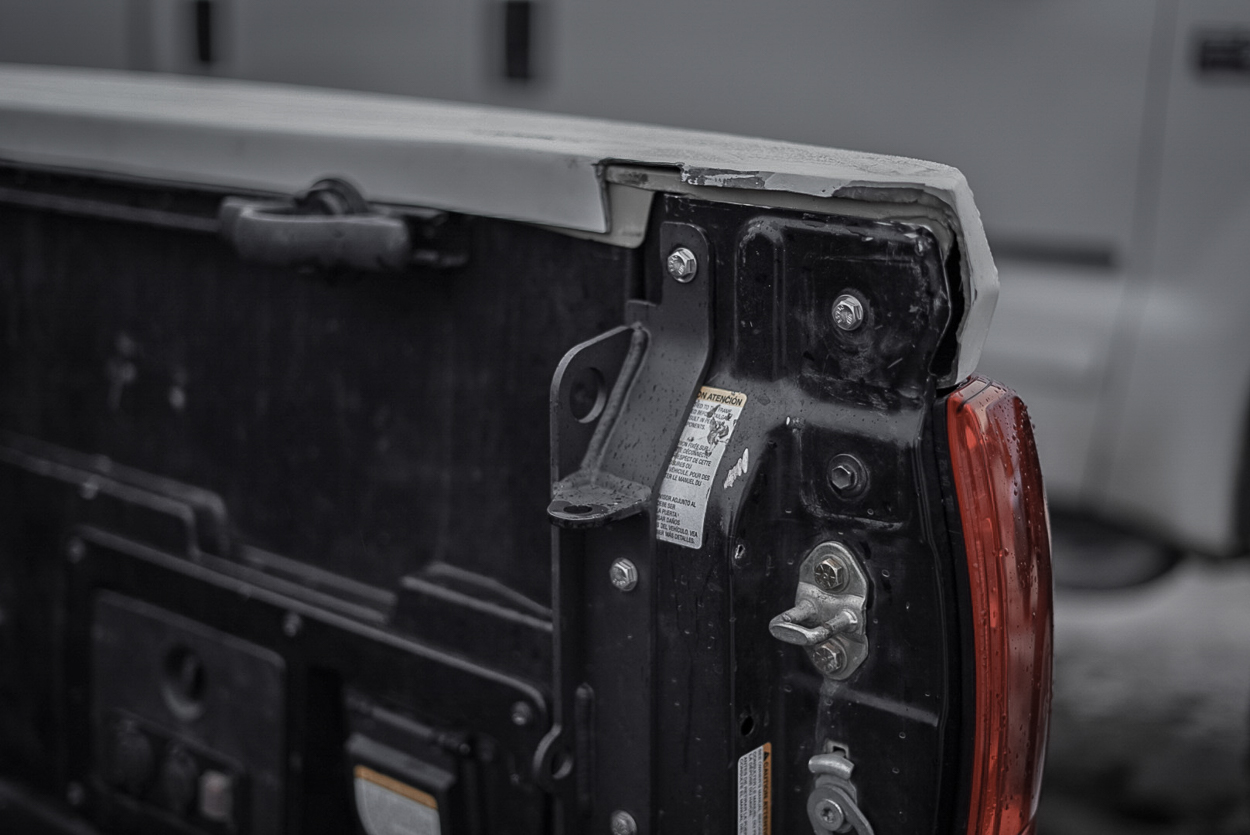 You might be asking yourself… At what point should I pull the trigger on bed stiffeners? Maybe you only have a little bit of weight on your bed, or remove your camper/RTT when you aren't on a trip.
In general, if you have any dead weight that rests on your bedside and you often off-road, you will want stiffeners. Camper shells and rooftop tent setups will often weigh a couple of hundred pounds (or more). The more weight you have and the more you flex your truck off-road, the more you will find value in bed stiffeners.
If you only use your truck for daily commutes and never put weight on your bedsides, you may not need them. But if you currently or at any point plan on supporting a camper or bed rack, these are a must-have modification.
Benefits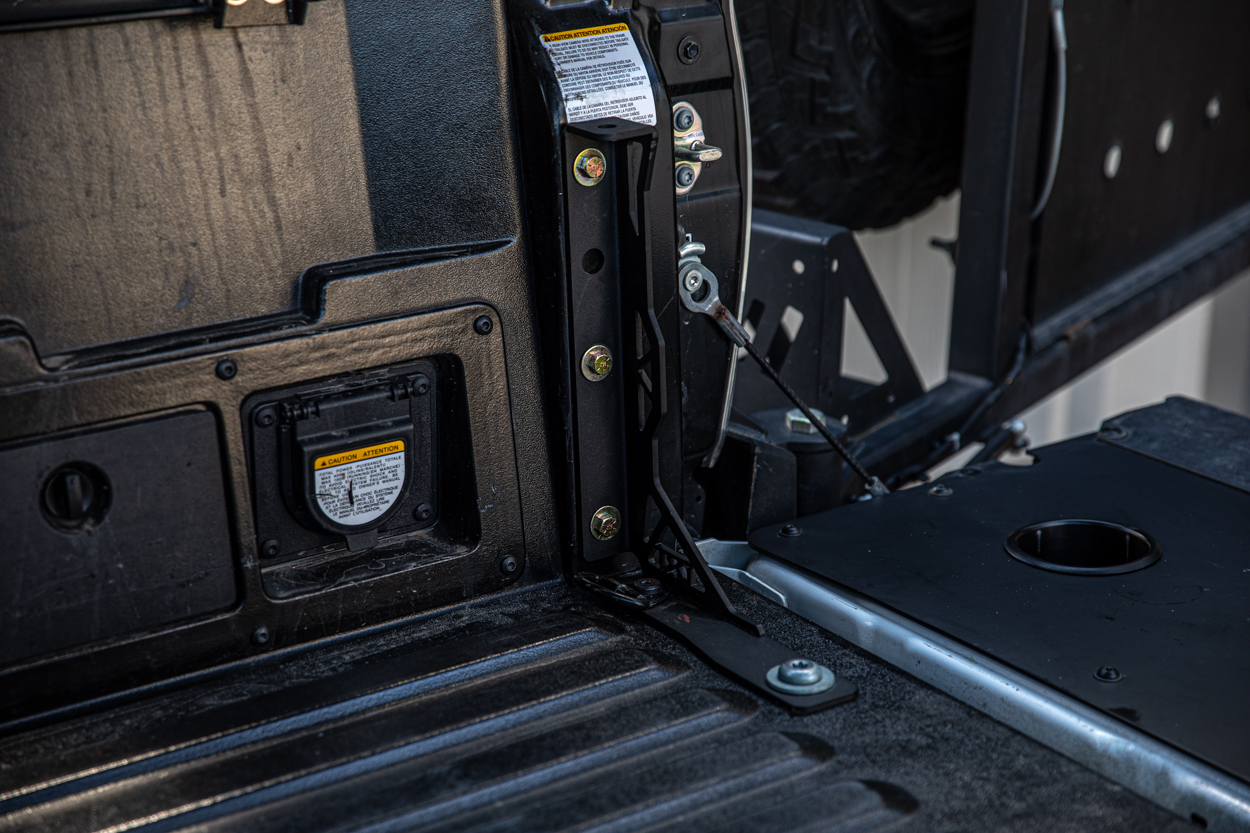 Prevent Cracking
The most important reason to buy a set of bed stiffeners is to prevent cracking your bed. Further down the line, your bedsides will weaken and may break, which will be too late for bed stiffeners. Purchasing a set now will prevent the headache and cost of that damage.
Especially if you take your truck off-roading, every time you flex your truck over an obstacle, you are putting more stress on the bedsides, and they will need the added support of bed stiffeners.
Tie Down Points + Accessory Attachment
Bed stiffener manufacturers have made it standard to integrate tie-down points into the design of their stiffeners. This can be super handy to have a sturdy anchor point at the rear corners of the bed if you find yourself hauling gear and strapping stuff down often.
Many options also have a spot to install your accessories. That can be something like a rear-facing LED light or a flag pole. Maybe even a radio antenna.
Cost-Efficient
Considering how overpriced some accessories for your Tacoma can be, bed stiffeners are very budget-friendly for their benefits – especially compared to the potential cost of replacing a cracked bedside. This makes it a great first modification if you plan on installing gear or a rooftop tent in the future.
Downsides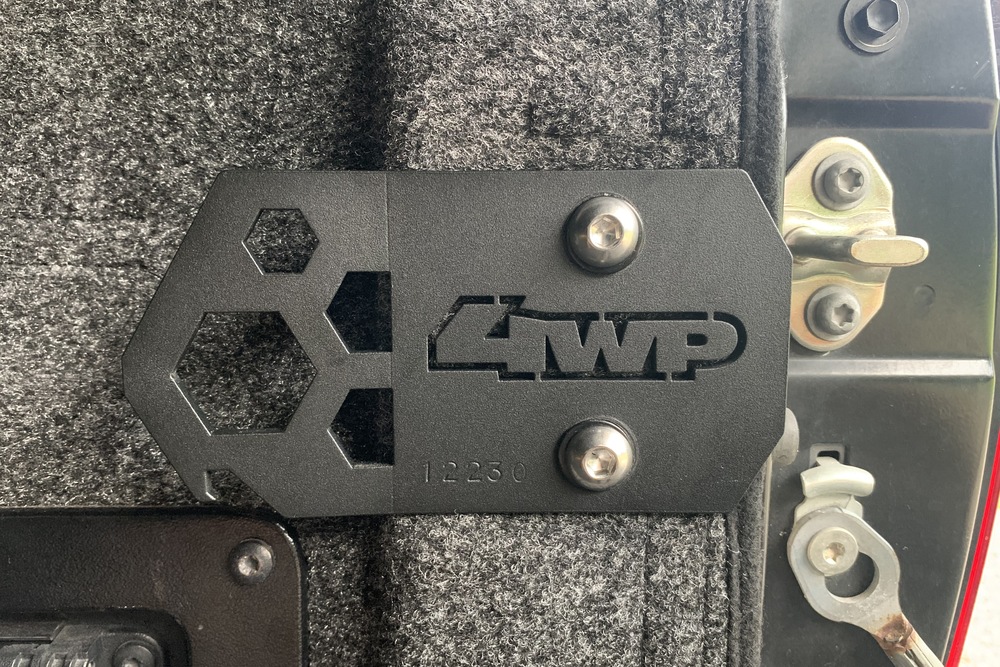 In terms of downsides to installing bed stiffeners, there are very few. For the price, they offer a ton of advantages. The only potential downside occurs if you run a drawer system such as the Decked or MobileStrong storage systems.
Depending on the design of the bed stiffener and how much they protrude from the bedside, they may get in the way of your drawers and block you from pulling them out. If you have a drawer system or plan on installing one in the future, look into which stiffeners are compatible with your drawers.
Installation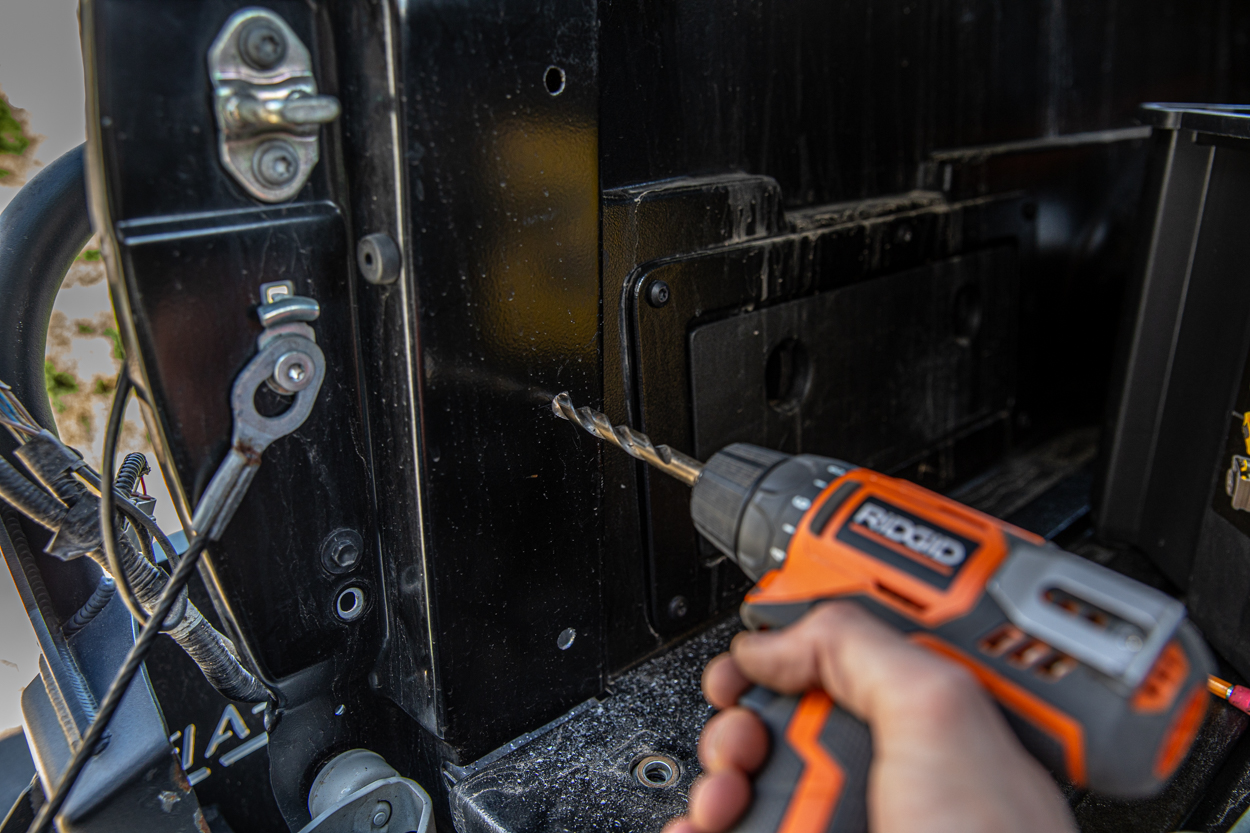 The installation process for all the stiffeners on the market is mostly the same. It involves unbolting and removing the tail light, drilling holes inside the bed through the tail light housing, and then bolting the stiffener into the side of the bed with new and existing hardware. The base of the "L" will utilize the holes for the factory tie-down points.
Overall, it can be done at home with basic tools in about an hour.
Top Bed Stiffeners For Tacoma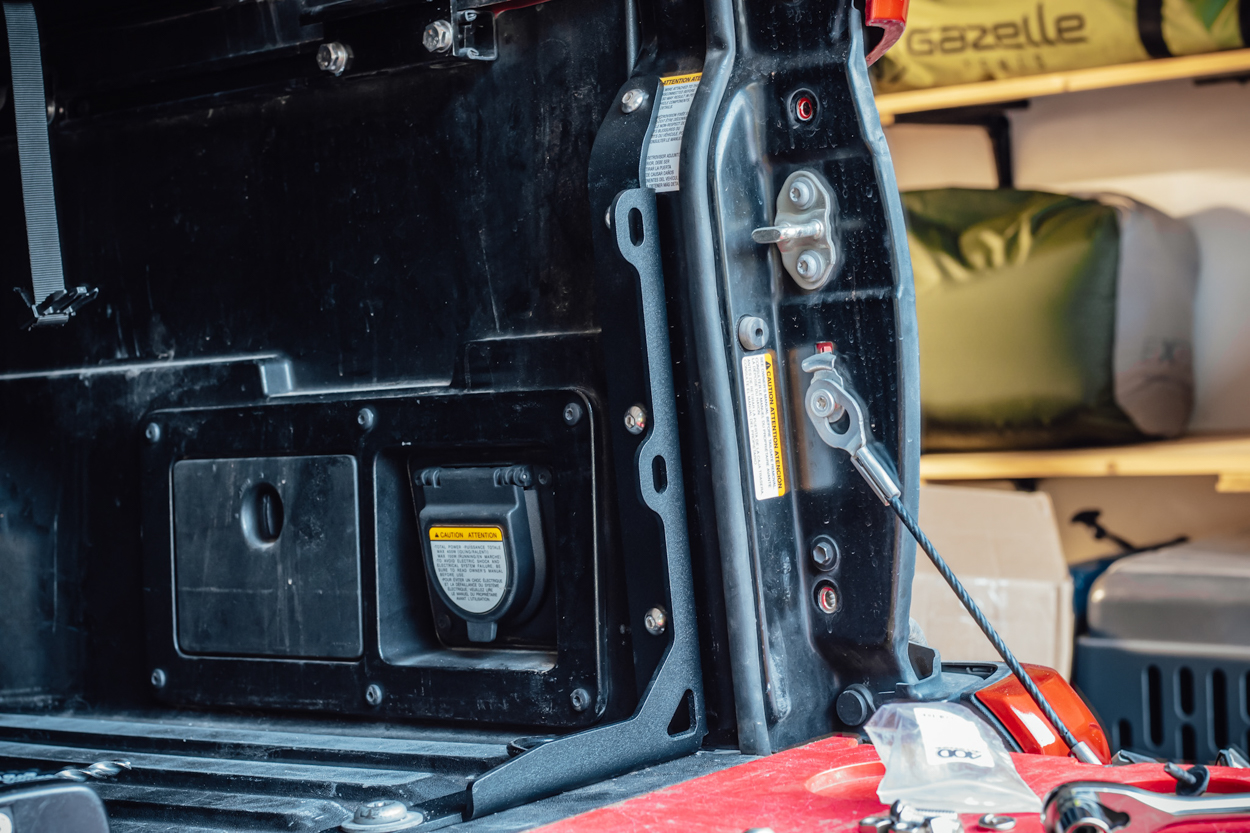 Now that we have the "what" and "why" of bed stiffeners let's get into the ten best options on the market. While all of them serve the same purpose, some will have stand-out features or slight differences that might help you decide on a set for your Tacoma.
1. Cali Raised LED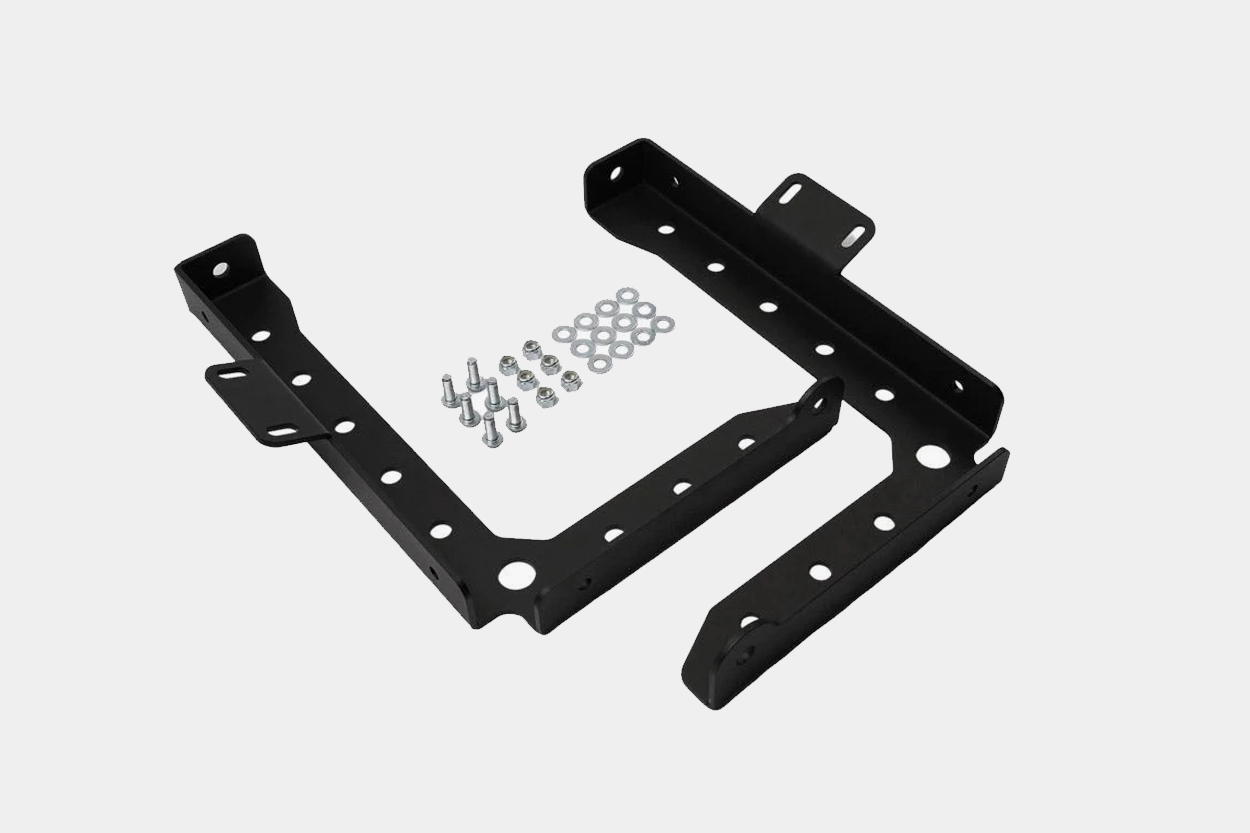 Find It Online
Cali Raised LED Bed Stiffeners are compatible with all 2005+ Tacomas. They are the cheapest option on this list at almost $110, but performance is not compromised even with this low price. They still do the job, strengthening your rear bed channels and minimizing flex to keep the bed from cracking.
Each bed support features durable, high-quality construction and is powder coated with a black semi-gloss finish that protects the underlying metal from corrosion. Designed with multiple tie-down locations, you can quickly and easily secure your cargo onto the brackets.
Included in the package is everything you need for installation, except for some basic tools. For complete installation instructions, check out Cali Raised's YouTube page.
2. All-Pro Off-Road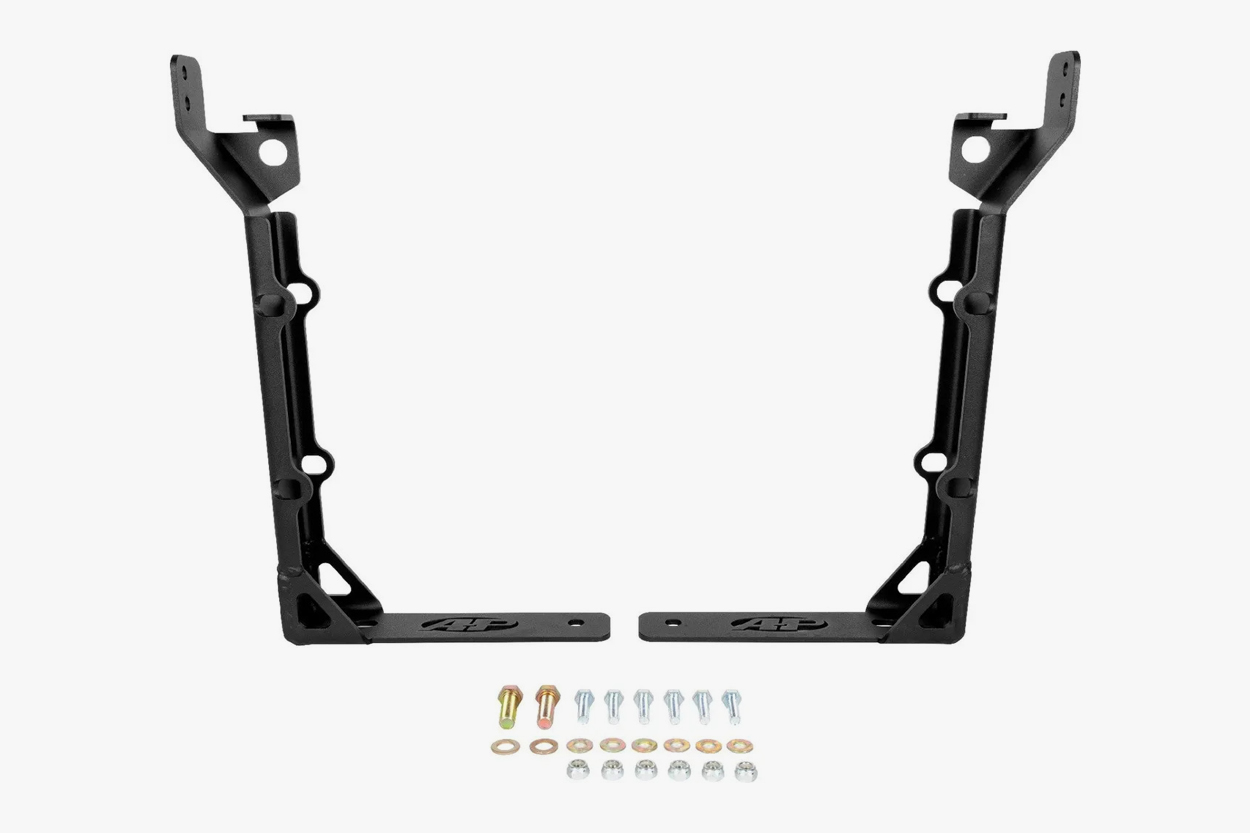 Find It Online
All-Pro Off-Road's 2005+ Tacoma Bed Stiffeners are extremely strong, constructed from 3/16" thick steel. Like Total Chaos' bed stiffeners, they are tall and designed to go all the way up and over the contours of the inside of your truck bed.
You can expect these sturdy stiffeners to enhance the rigidity of your truck bed. They will minimize flexing when heavy loads are mounted on top of the bed, preventing gaps from forming between the side of the bed and the tailgate.
Each stiffener bracket has seven tie-down spots that allow you to secure your gear. It also includes a mount on top for attaching a CB antenna or accessory lights.
Installation should take you about an hour and is pretty straightforward. All mounting hardware is included in the package. For visual step-by-step instructions, check out their YouTube page.
This bed stiffener kit costs around $175 and delivers good performance.
3. Runnin4Tacos (R4T)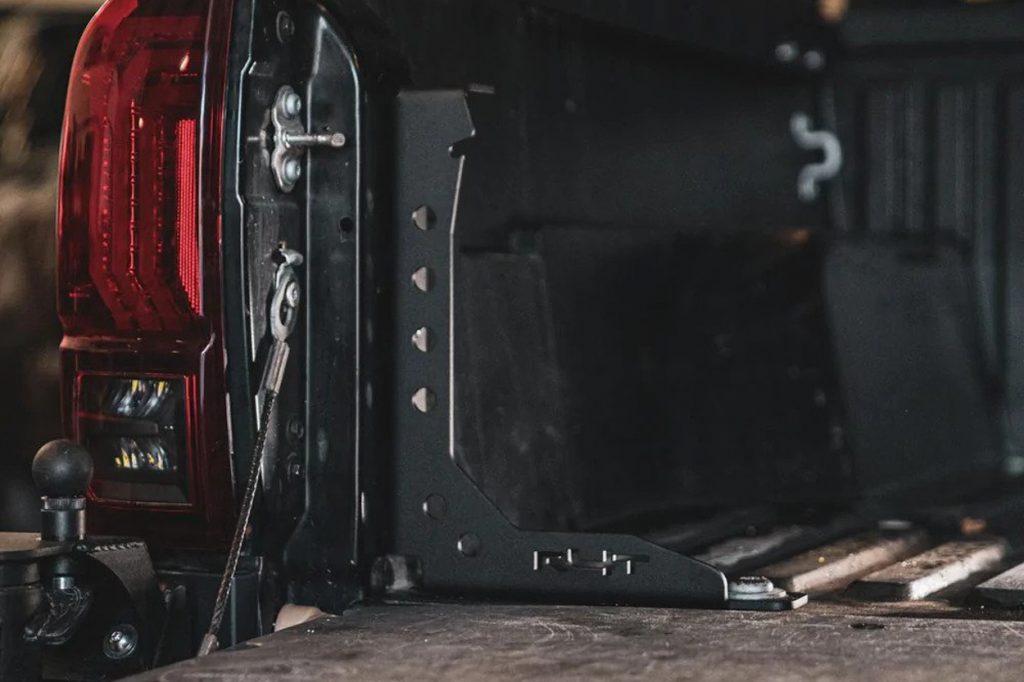 Find It Online
If you've spent any time in the Tacoma or 4Runner community, you're probably familiar with R4T. What start out as a series of rad videos and social presence has grown into one of the most trusted retailers, and now manufacturers, in our space.
These bed stiffeners attached the same way the others do on this list, with drilling required. They come powder coated satin black and have an integrated bottle opener. Made in the USA!
The R4T bed stiffener is only available for the 3rd Gen Tacoma and runs about $125.
4. DRT Fabrication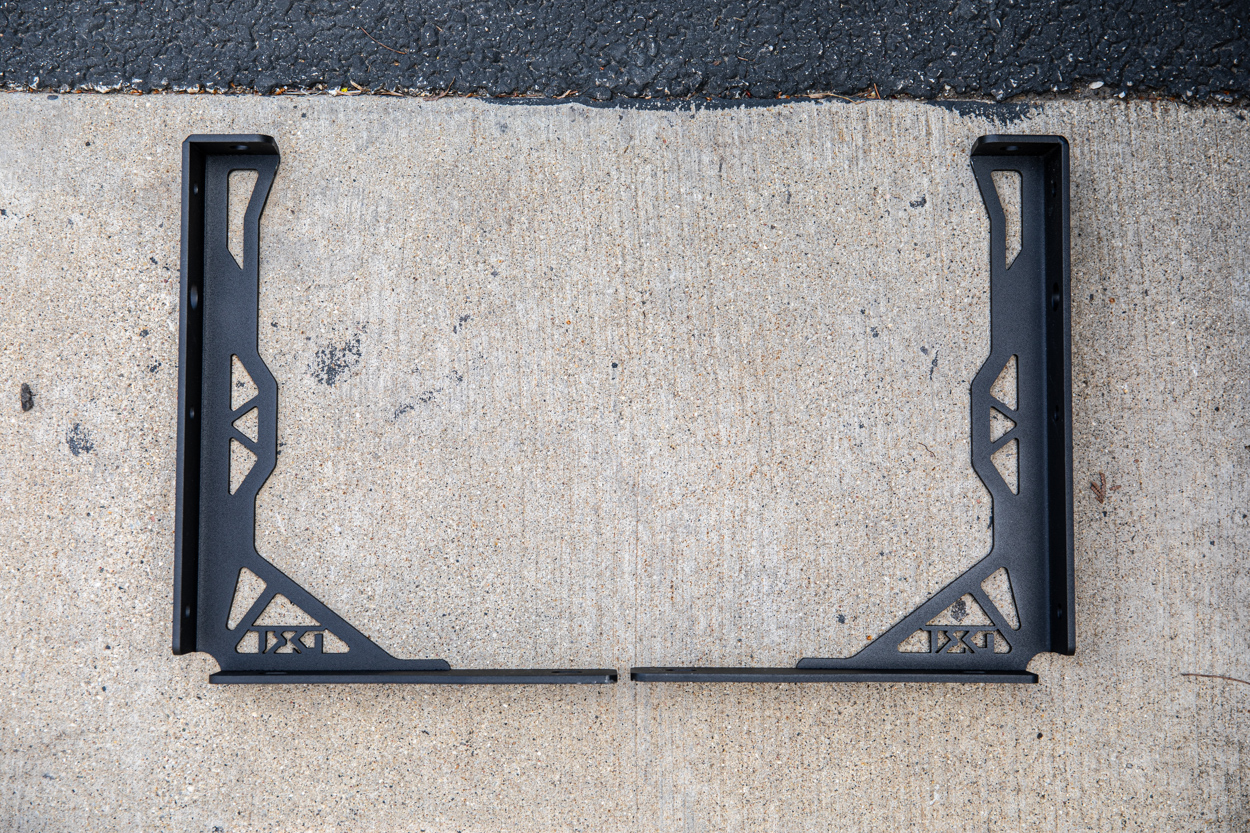 Find It Online
Made from 3/16″ CNC cut and bent steel, with a textured powder coat for added durability, DRT Fabrication bed stiffeners will strengthen your bed for optimal support of heavy loads mounted on the bed rails. These stiffeners can be installed on both the 2nd and 3rd Gen Tacoma.
Like most bed stiffeners on the market today, these feature several mounting points for tying down and securing your cargo. They also include a mount for auxiliary lighting and an antenna.
Installation should take about 20 minutes, and all mounting hardware is included in the package. These go for about $150. Check out our install and review for these here.
Note: These stiffeners are 100% compatible with the Decked Storage System.
5. Total Chaos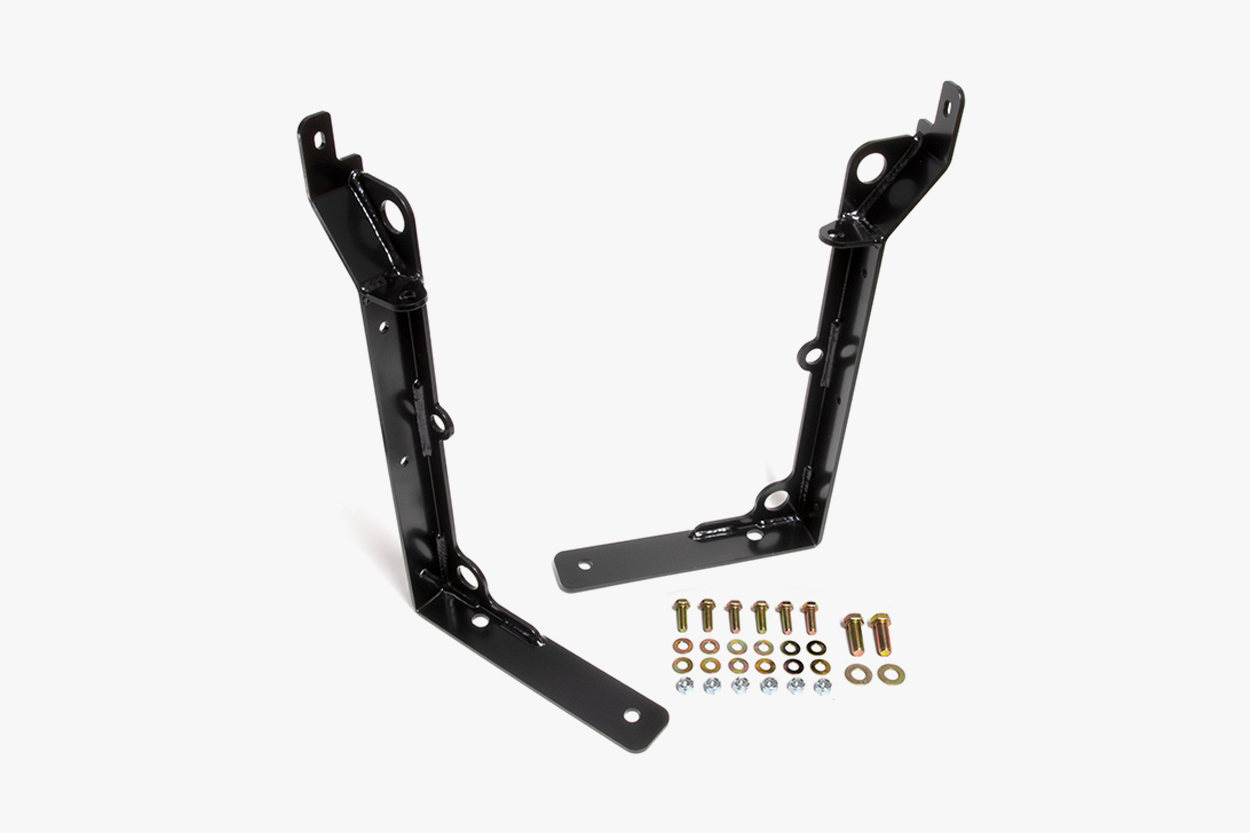 Find It Online
Total Chaos offers bed stiffeners for both 2nd and 3rd Gen Tacomas. These bed stiffeners are very popular with owners thanks to their high-quality construction and unique design.
Made from thick, mild steel and powder coated with a black finish, they are built to reinforce your bed's structural rigidity, minimizing bed flex and preventing cracking that could occur over time with frequent hauling of heavy items like bed racks and camper shells.
Integrated tie-down points allow you to strap down and safely secure your tools and equipment, which is incredibly convenient for campers and off-roaders. Installation is pretty straightforward, with some drilling required. All mounting hardware will be included in the kit.
For about $200, these stiffeners are slightly on the higher end compared to other options on this list. But they are extremely sturdy and vertically extend the full length of the bedside, following the contours of your bed for maximum support. Not many bed stiffeners are built with this design/height advantage that adds extra stability to the bedsides.
6. Bell Fabrication
Find It Online
Bell Fabrication specializes in affordable overland products for Toyota vehicles. Their bed stiffeners for 2005-2022 Tacoma models feature a one-piece, CNC cut and formed steel construction with a durable, textured black powder coat. They are welded at the corners for ultimate strength.
They reinforce the truck bed when installed, enhancing support for heavy loads mounted on the bed rails, like a rooftop tent or camper shell. Added tie-down points allow you to easily and quickly secure essential items, which is especially convenient for off-road trips.
They are competitively priced at about $130. Included in your purchase are left and right bed braces and all relevant hardware needed for installation.
7. Westcott Designs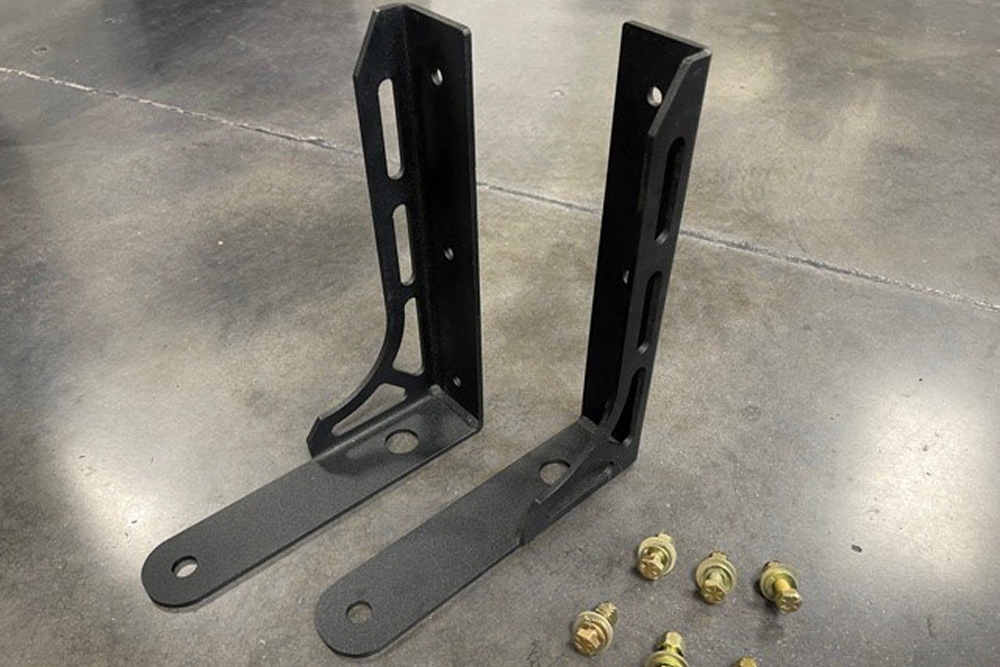 Find It Online
These stiffeners, compatible with 3rd Gen Tacoma models, are 100% Made in the USA. They are laser cut and hand welded for sturdy, high-performance construction and are built to withstand substantial weights placed on top of the truck bed. For added durability, they are powder coated with a black finish.
They go for roughly $160 a pair, with mounting hardware included. Installation should take you no more than 60(ish) minutes.
8. ATH Fabrication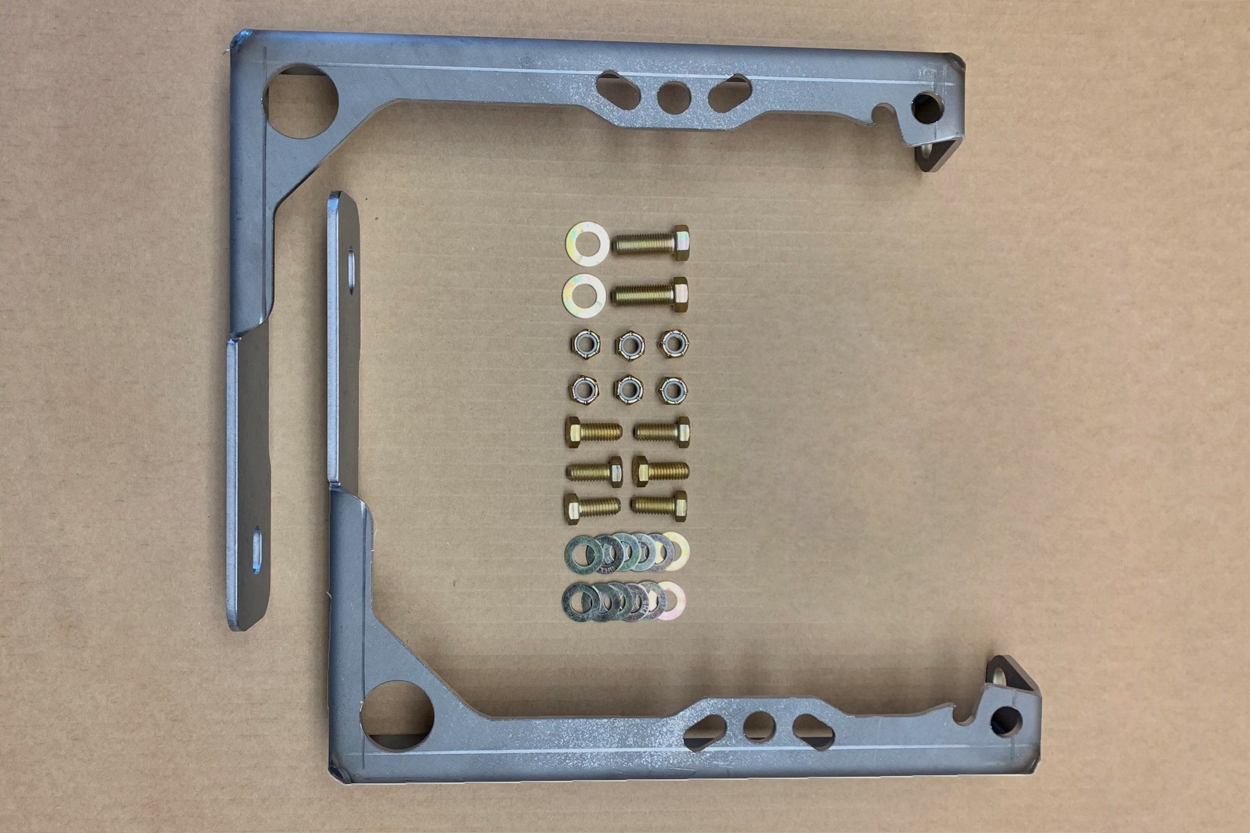 Find It Online
Compatible with 2nd and 3rd Gen Tacoma models, these ATH Bedside Reinforcements are quite popular among Taco owners. They are constructed from 3/16'' CNC cut and press brake-formed steel and will provide optimum reinforcement for your truck's bedsides. They come in bare steel, so you must do the coating yourself, with whatever color you feel like.
The brackets come with integrated tie-downs, five on each, perfect for securing your off-road essentials or any other cargo you need to strap down. If you need to mount an antenna or auxiliary lights, the top plate has holes that allow you to do so. Also, each bracket has an integrated bottle opener, a convenient feature for tailgating and camping trips.
The installation process is what you'd expect with most bed stiffeners. All mounting hardware is included in the package and the kit will run you around $125.
9. Victory 4×4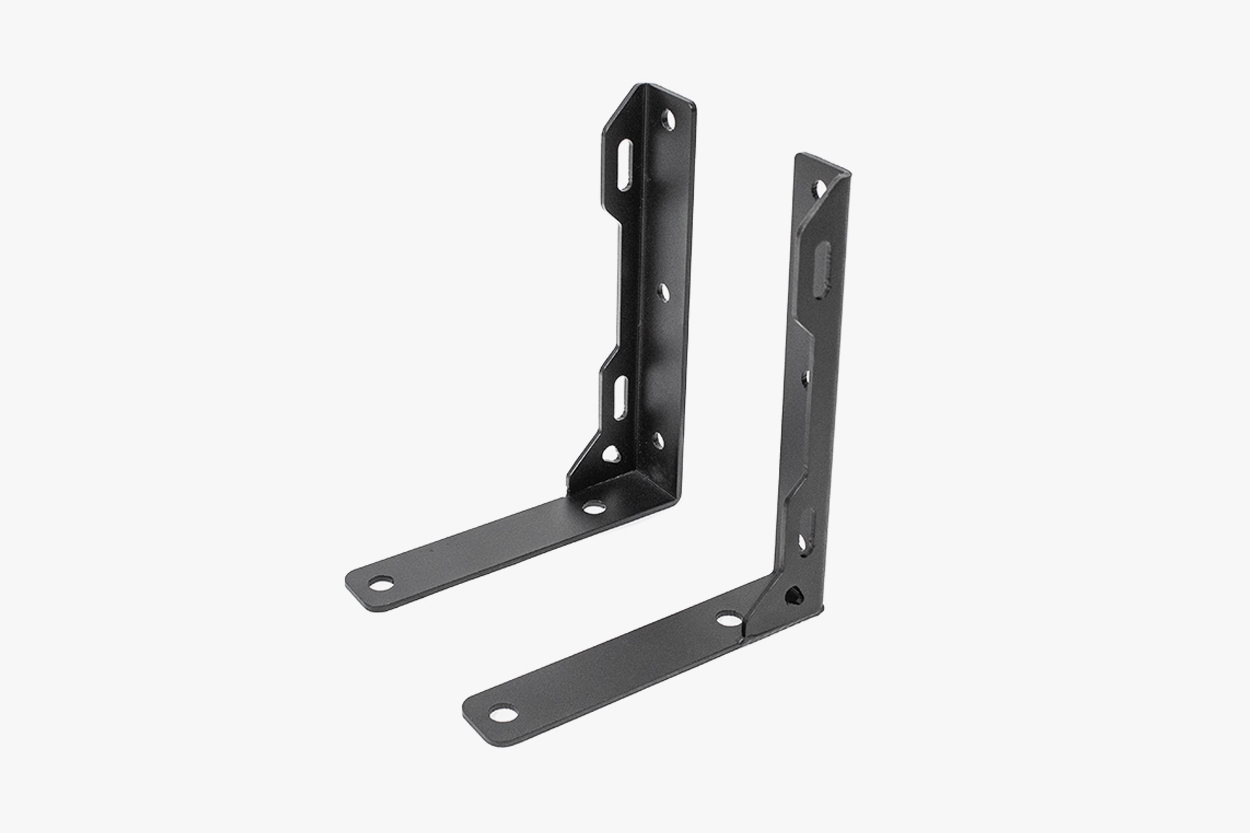 Find It Online
Constructed from 3/16″ steel with a resilient black powder coat, Victory 4×4 bed stiffeners will strengthen your truck bed and prevent damage due to the force of heavy loads pressing down on the bed rails over time. They are designed to be compatible with both 2nd and 3rd Gen Tacoma models.
Tie-down points are included in the design, perfect for securing your cargo. Keep in mind that they will not accommodate a Decked Drawer System setup. They are also not compatible with OEM bed extenders.
Installation involves what you'd typically expect for most bed stiffeners. Some drilling is required. If you need visual, step-by-step instructions, check out the YouTube installation video on their website.
They are sold for around $140.
10. Leitner Designs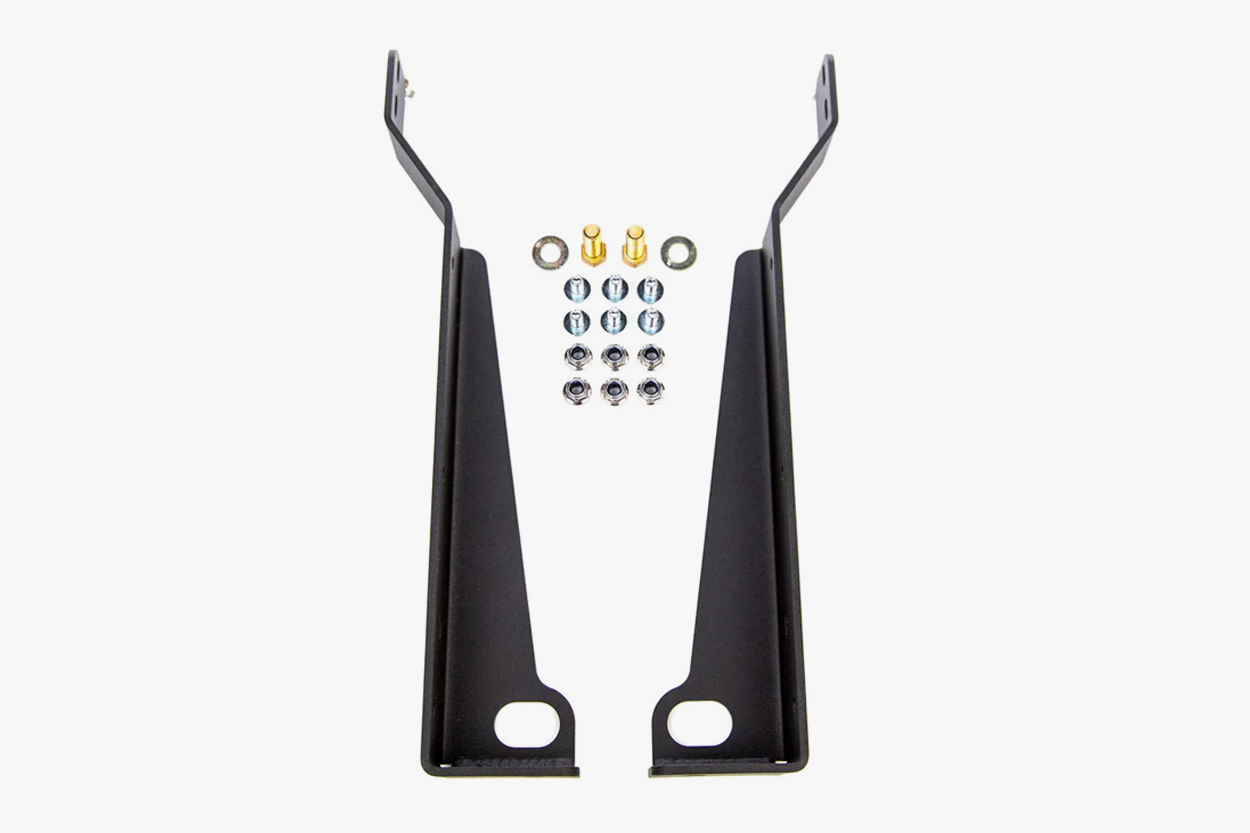 Find It Online
Leitner Designs' bed stiffeners for 2nd and 3rd Gen Tacoma trucks are made of heavy-duty steel, designed to provide you with the support your bedsides deserve. It will enhance the rigidity of your truck bed, allowing it to withstand the weight of heavy loads mounted on the bed rails.
Each bracket is dual-stage powder coated for added durability and features an integrated tie-down loop for securing your gear. Although, compared to the rest of the market, the single tie-down point makes them much less versatile if you strap down gear often.
Installation is straightforward, and all the required hardware is included in the package.
Note: These stiffeners are only compatible with rigs outfitted with Leitner Designs' Active Cargo System. It will not fit vehicles that don't have the system installed.
They will set you back $160 or so.
Final Thoughts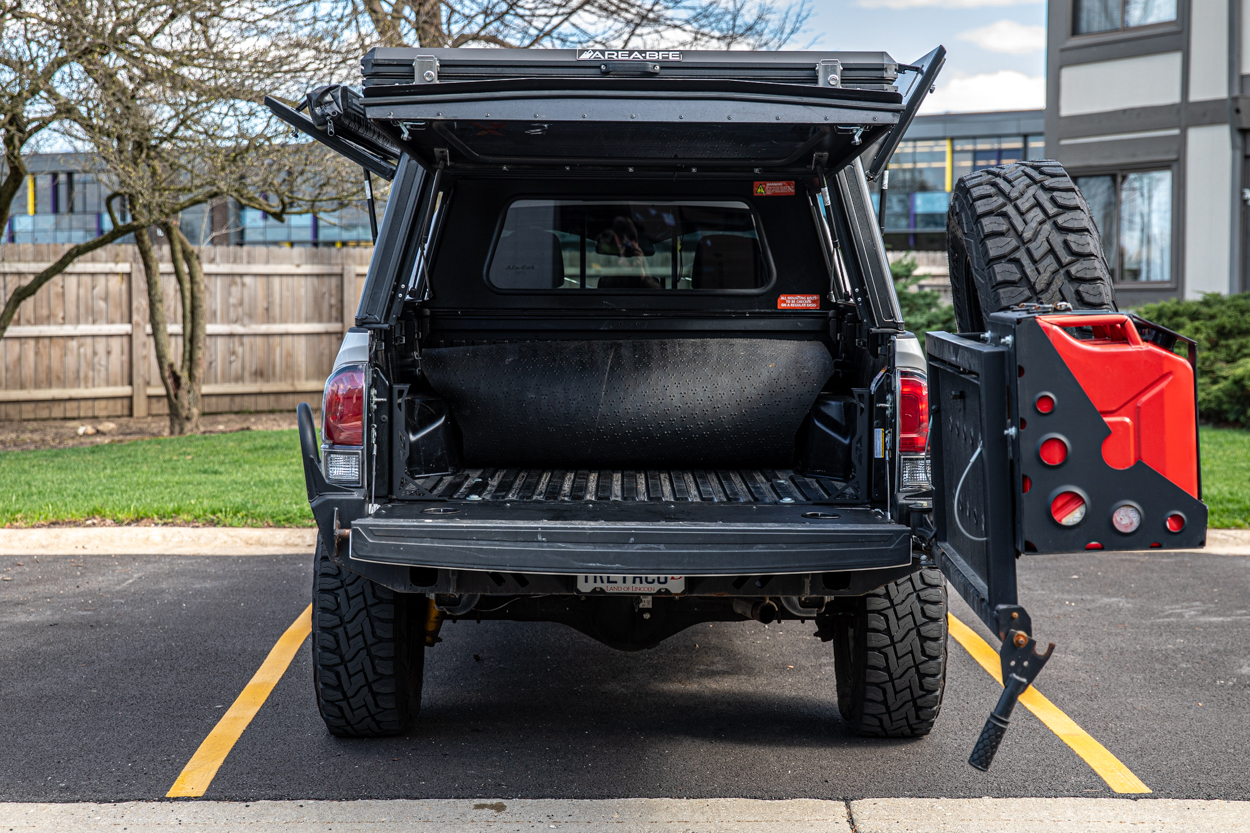 When deciding which bed stiffener to go with, the differences between manufacturers are relatively marginal since the product idea is so simple. The most significant things to consider will be price and compatibility with drawer systems, if applicable, and if you want a lot of tie-down points. The aesthetics of certain designs may pull you towards a particular manufacturer.
Overall, bed stiffeners are a great, cost-efficient way to protect the bedsides of your Tacoma. If nothing else, they will give you peace of mind knowing that your truck can support whatever you decide to mount or haul on/in the bed.